I travel to London for work a lot so I'm always looking for the best cheap hotels in London, which isn't always an easy task! It's no surprise that some of the world's most expensive hotels can be found in London. After all, it's often considered to be the most expensive city in the world to live in. There's the £22,000 a night Royal Penthouse at the Corinthia Hotel, or the £18,000 a night Royal Suite at the Mandarin Oriental, and plenty more that cost an arm and a leg.
But thankfully you don't have to sell a kidney in order to stay the night in London (or stay in a hostel dorm room with 25 French backpackers!) Not every hotel room costs as much as a car. In fact, there are plenty of stylishly affordable hotels in London that cost less than £100 a night! These are the best ten.
If your budget doesn't stretch to these cheap hotels in London then check out my friend, Emily's, blog about the best hostels in London which are often really cheap if you opt for a large dorm room.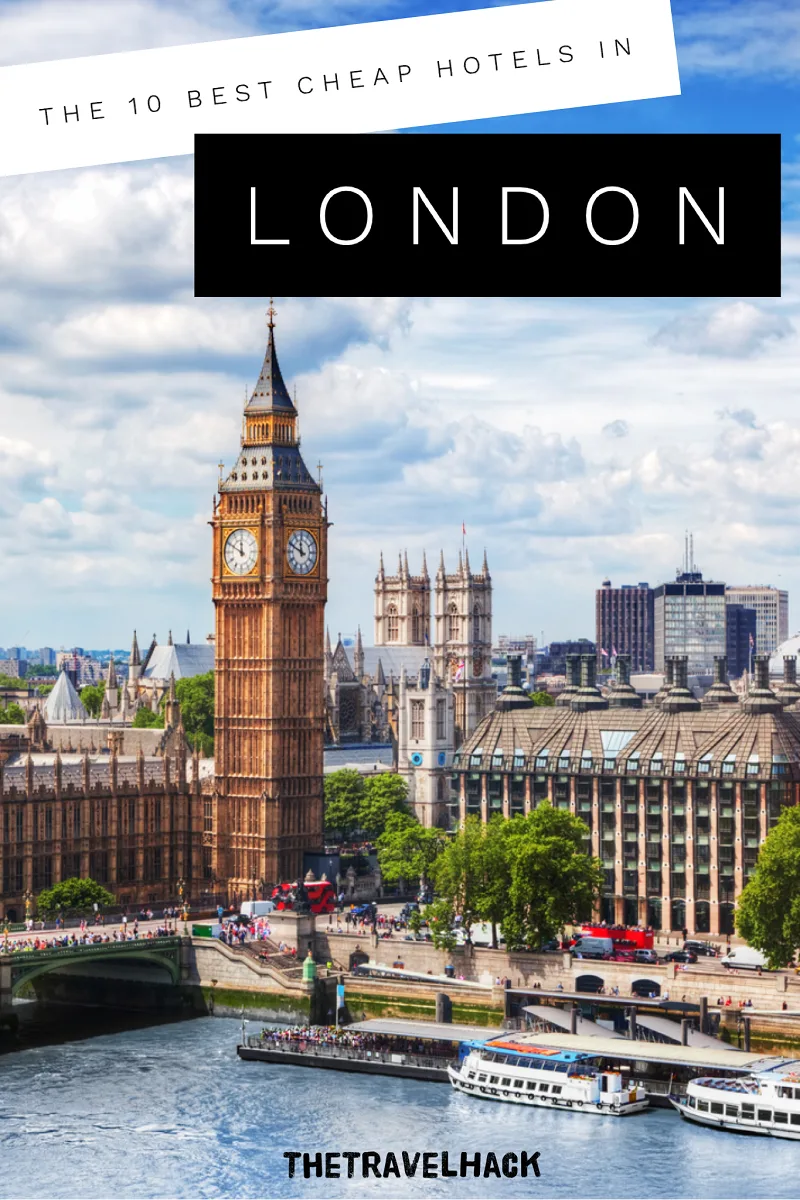 Z Piccadilly – from £70 per night
http://www.thezhotels.com/piccadilly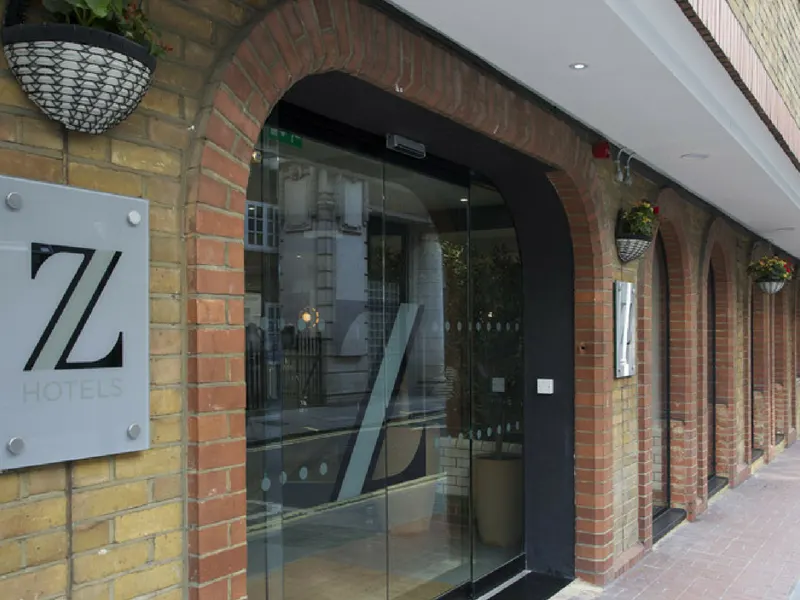 Z Hotels pride themselves on offering 'affordable compact luxury in prime locations'. They're stylish, modern and incredibly chic, with all the facilities you need for a comfortable stay (including free wifi), at a really reasonable price. The rooms are small, but you'll probably be out and about exploring so much that you won't notice, anyway.
And Z Hotels' Piccadilly location couldn't be more central – it's steps away from the theatres of the West End as well as some of London's most famous sights and attractions.
Hub by Premier Inn London Spitalfields – from £69 per night
https://www.hubhotels.co.uk/london/brick-lane.html/

Premier Inn suddenly got trendy with their Hub hotels, and they fit right in here in London's hippest area: East London. Here you'll find Brick Lane, Spitalfields, street art, tasty food, and incredible vintage shopping.
Not only are Hub by Premier Inn rooms affordable, but they come with all the bells and whistles. The lighting and temperature are controlled by an app, smart TVs are standard and wifi is fast and free.
It's a huge departure from the soulless business hotels of years gone by, and although this property would never be called luxurious, it's comfortable, affordable, and definitely cool.
The Nadler Victoria – from £99 per night
https://www.nadlerhotels.com/the-nadler-victoria.html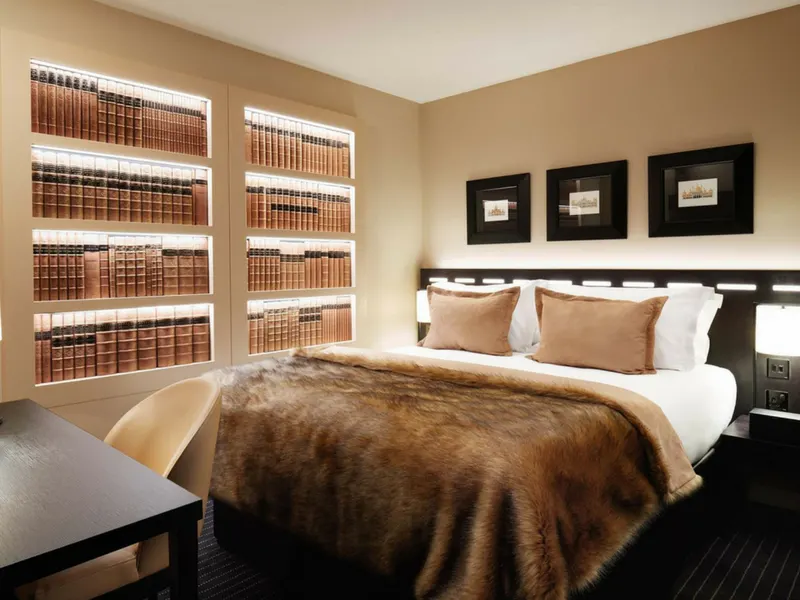 Nadler Hotels claim to be the originators of the affordable luxury hotel concept. It's a bold statement, but they've been doing affordable luxury for 10 years, so it can't be denied that they know what they're doing, and they're doing it well.
The rooms at Nadler Victoria are stylish, with contemporary design, free wifi, and mini kitchens that include a free-to-use Nespresso coffee machine. The service is exceptional, the location unbeatable and the price is astounding for a London hotel of this calibre.
ibis Styles London Southwark – from £94 per night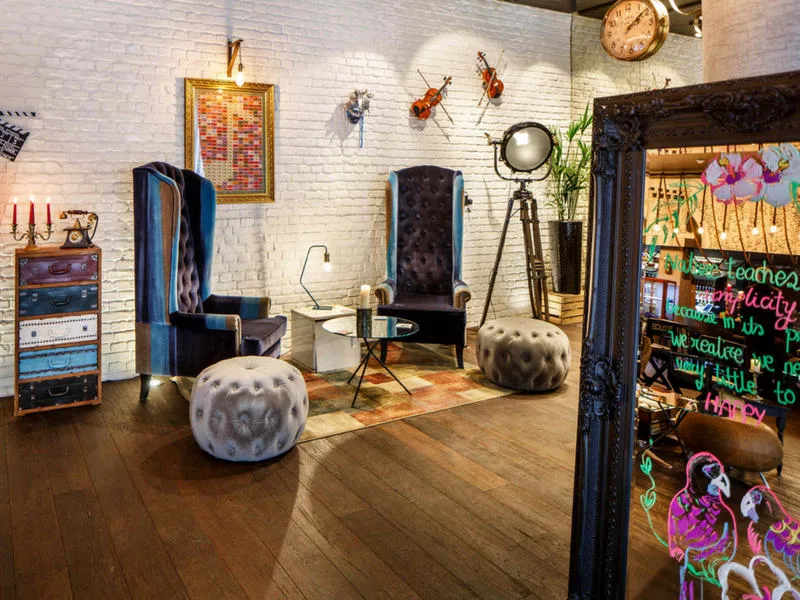 Ibis hotels were once associated with one thing only: their low prices. These days, with the addition of Styles branded properties, ibis is known for, as they call them, design economy hotels.
They're still affordable, but as the name suggests they're stylish too, with attention to detail, late check-out and an unlimited breakfast included in the price.
The decor is quirky – perfect for Instagram – and the location of their Southwark property is incredible: it's close to the famous Borough Market, the River Thames, Tower Bridge and The Shard.
Luna Simone Hotel – from £89 per night
https://www.lunasimonehotel.com/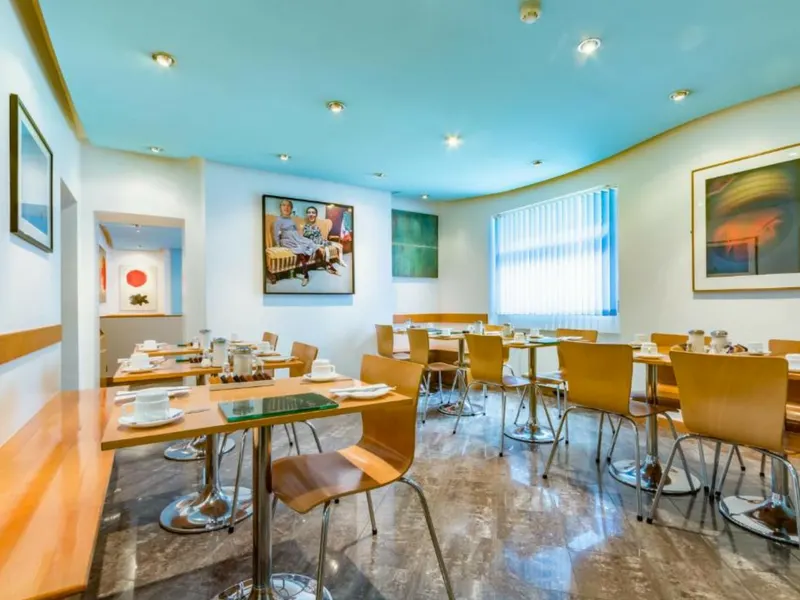 Many of the hotels on this list are chains, but if you'd rather support a family business then Luna Simone is the hotel for you. Operating since 1970, this small but perfectly located property is now run by the original owner's two sons. It prides itself on its cosy, family-like atmosphere and good home cooking.
Included in the £89 per night charge, you'll have a comfortable room with all the expected facilities, a home-cooked breakfast, free wifi and exceptional service – which is more than you can guarantee at many of the pricier hotels in the city.
Located in Victoria, Luna Simone is close to Buckingham Palace, Westminster Abbey, The London Eye, Southbank and plenty of other sights that you won't want to miss when you're visiting London.
The Mad Hatter Hotel – from £80 per night
http://www.madhatterhotel.co.uk/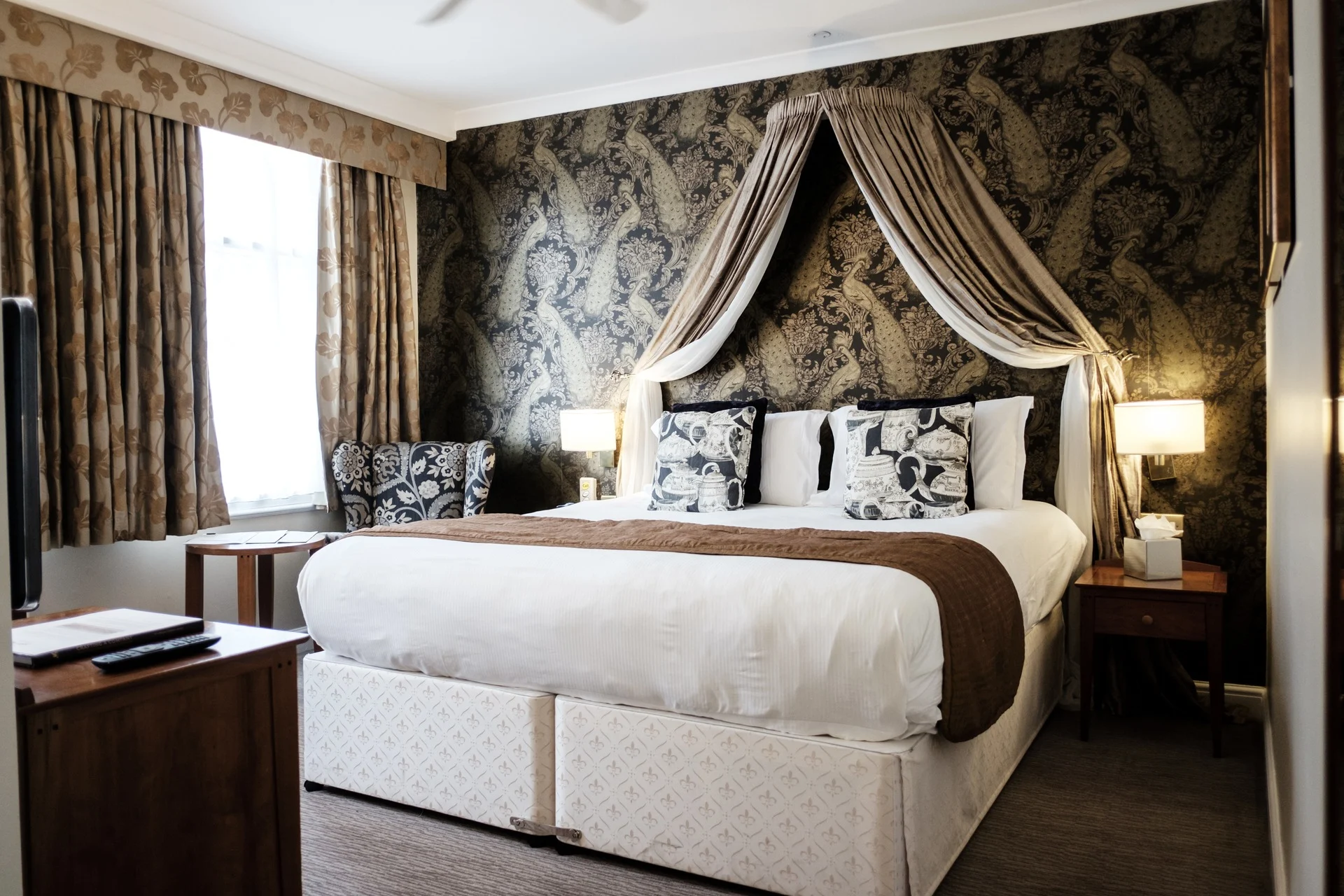 If you're looking for a truly authentic London pub experience in a central location – without a hefty price tag – The Mad Hatter Hotel is the perfect choice. There are just 12 rooms above this classic British pub in the incredible area of Southwark, and with prices starting from just £80 per room, this is about as affordable as a London hotel gets.
Each room is decorated with quirky Alice in Wonderland references and includes all the amenities you'd expect – especially free wifi! And of course, when you're hungry you can pop downstairs to the pub for a properly British meal like fish and chips or a classic pie and mash. Yum.
Citizen M Bankside – from £99
https://www.citizenm.com/destinations/london/london-bankside-hotel#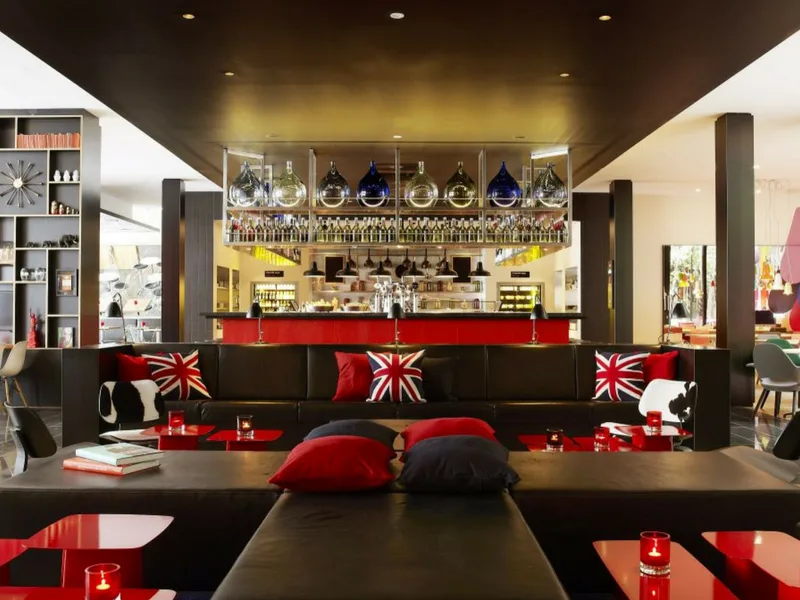 Citizen M does a pretty good job of summing up their quirky and tech-forward hotel in London: "Of all the hotels in London you won't find anything that comes close to the cool design features in our unique rooms."
The rooms they're talking about all have huge windows, massive beds, free wifi, a free minibar (hello!) and pretty epic showers. The lighting is controlled via your in-room tablet, and so is the temperature, the blinds and the alarm. And if you need to get some work done, all of their common areas are designed for comfortable co-working and hanging out. Plus, the location is pretty unbeatable…and all for a really affordable price!
H10 London Waterloo – from £85
https://www.h10hotels.com/en/london-hotels/h10-london-waterloo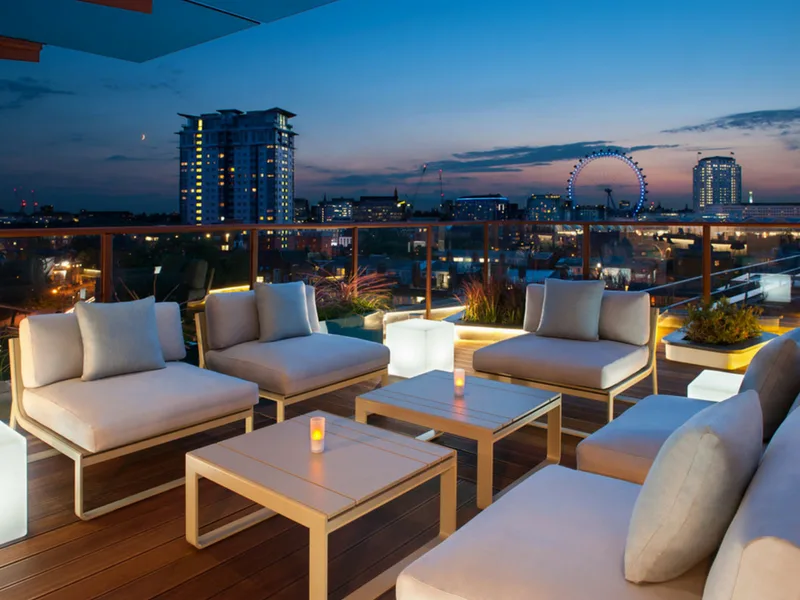 This hotel's tagline is 'with you in mind,' so it's no surprise that many of the property's features are designed to make your stay more comfortable. It's a little less quirky as some of the other hotels on this list, and a bit more in line with a traditional business hotel. It's modern, and offers free wifi, meeting rooms, a business area, and even a gym. There's also a rooftop bar with views that beat some of the best in the city!
Close to the Thames, Houses of Parliament, Big Ben, the London Eye and one of the biggest transport hubs in the city, this hotel is the ideal home away from home if you're travelling for work.
The Bermondsey Square Hotel – from £91
https://www.bermondseysquarehotel.co.uk/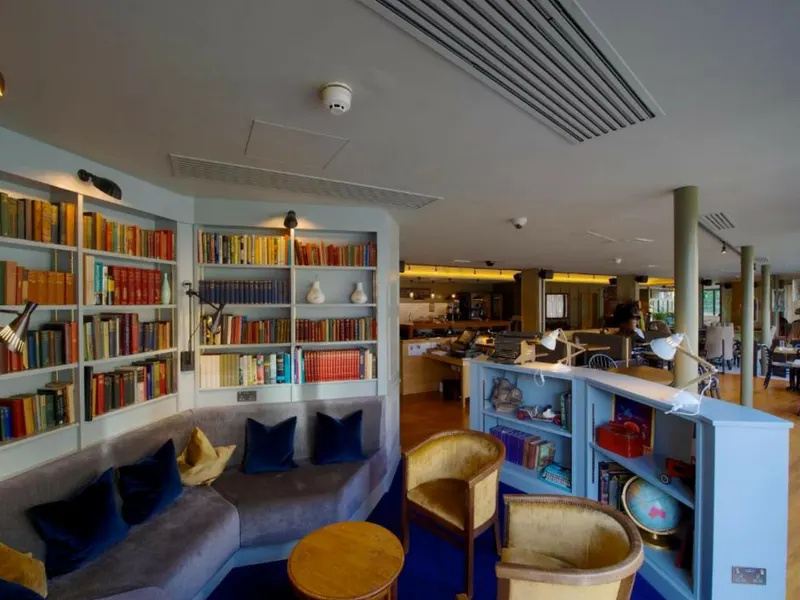 Tucked in the heart of one of London's most hipster corners, The Bermondsey Square Hotel is the perfect base for an affordable weekend in London. They offer rooms for every need (including family friendly rooms and even pet friendly rooms!), each stylishly decorated, with free wifi and excellent showers.
The location is probably this hotel's biggest selling point. There's a weekly antique market just outside the hotel, and a wealth of bars and restaurants to choose from. And with London Bridge station just a short walk away, all of London's biggest sights are incredibly easy to visit.
Qbic Hotel London City – from £60
https://qbichotels.com/london-city/
Not only is Qbic hotel super affordable, and massively trendy, but it's also the greenest hotel in the city, which is a pretty great reason to stay there!
The hotel is 'built on creativity', which means you can expect murals, colourful walls, sleekly designed common areas, and extra touches like a free bike borrowing service, that can transform your stay from OK to incredible. Located in East London, it's close to Brick Lane and trendy Shoreditch, so you won't have to look far to find plenty of London soul.
They've thought of everything, and they haven't made any compromises in the process. It's undoubtedly affordable, but this London hotel is anything but cheap!