Today Elle is sharing her favourite Harry Potter hotspots in London and the unmissable sights Harry Potter fans can't miss!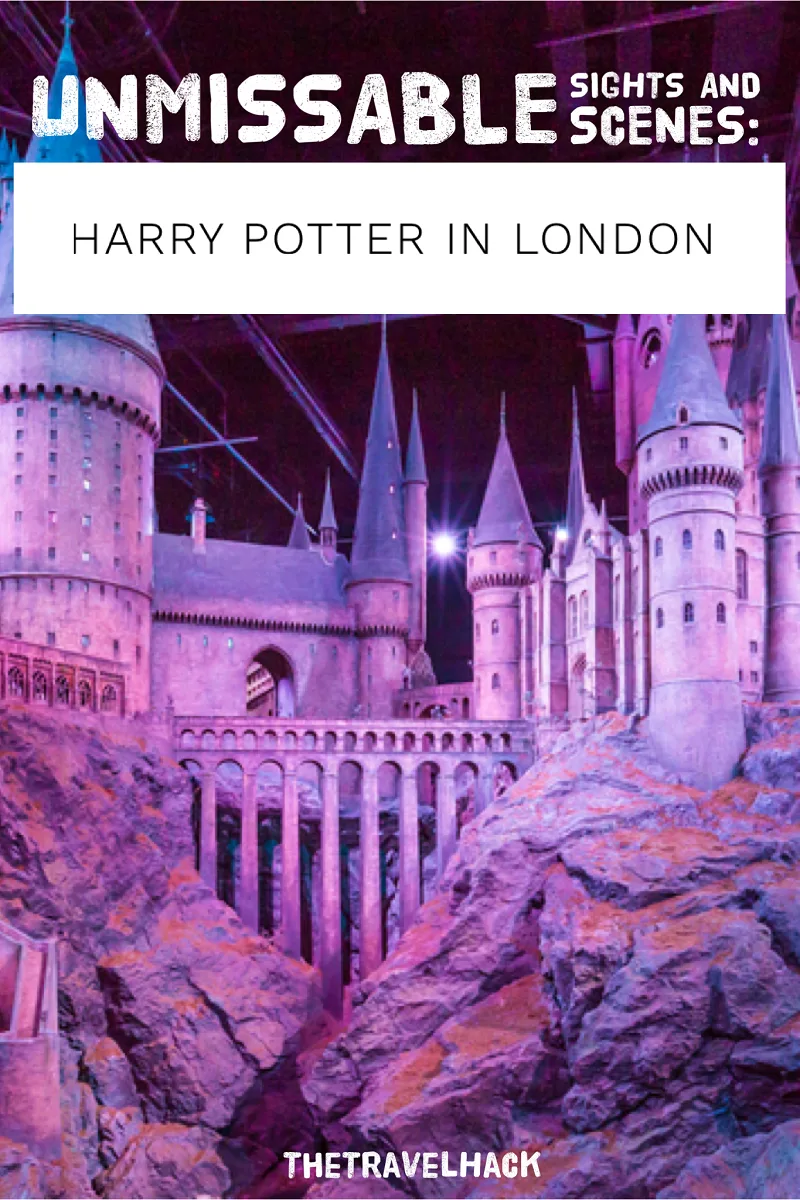 Any Harry Potter fan who knows an Augurey from an Occamy will also know that there are a few places in the world where Muggles can have a real encounter with the magical world of witchcraft and wizardry.
One of these destinations, of course, is Edinburgh, otherwise known as the birthplace of Harry Potter. It was here that J.K. Rowling dreamed up many of the locations seen throughout her incredible novels, and it was here that she penned her tales, starting at a small cafe and finishing in a spectacular hotel.
But did you know that London is another fantastic city to enjoy Harry Potter sights, as well as filming locations? None of this fake stuff in Orlando (OK, I'm just jealous because I haven't been yet), London's Harry Potter sights are (mostly) the real deal. Here's where to find them.
Warner Bros. Studio Tour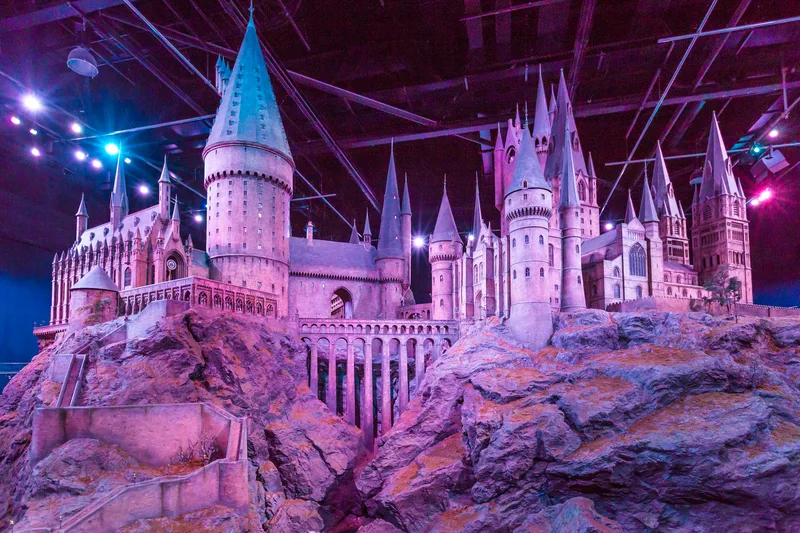 This is by far the most famous of the Harry Potter attractions in London, and for good reason. It's where the series was filmed, so it's here that Daniel Radcliffe, Emma Watson, and Rupert Grint spent their childhood, recreating the magic that J.K. Rowling imagined into life.
Visitors to the Warner Bros. Studio Tour can inspect many of the real sets and props up close, as well as discovering how the special effects were pulled off. Plus, you can try butterbeer (or butterbeer ice cream, which is actually delicious), and take a flight on a broomstick over London.
For Harry Potter fans, this is an unmissable sight. Book it well in advance, because tickets are limited and they sell out weeks or months in advance.
King's Cross Station – Platform 9 ¾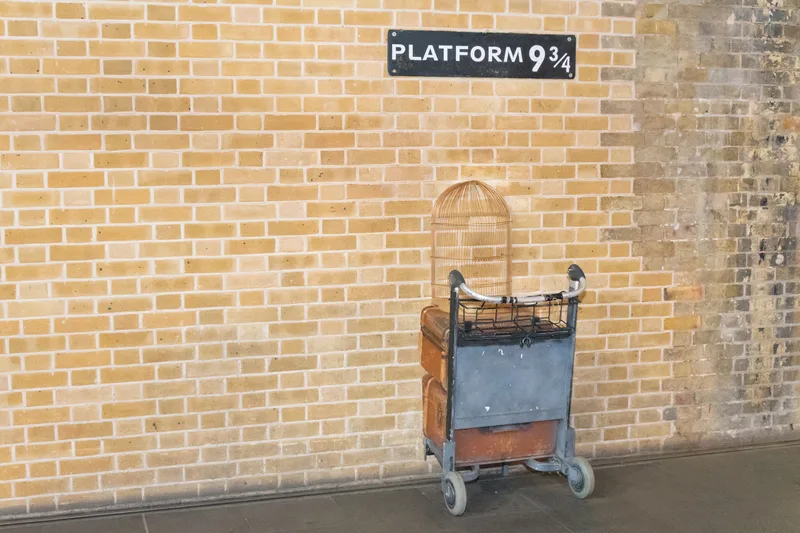 Go back to where the adventure truly began for Harry: Platform 9 ¾ at King's Cross Station in London.
The evidence is indisputable, even to a Muggle – the trolley, complete with trunks and a cage for, presumably, a pet owl, is suspended halfway between the Muggle world and the platform beyond the solid brick wall.
Line up to have a photo taken of you pushing the trolley through to Platform 9 ¾, complete with the house scarf of your choice. You can take your own photo for free, or get a professional one and you can buy it from the Platform 9 ¾ shop. Here you'll find posters, memorabilia, games, wands and basically any kind of Harry Potter paraphernalia your heart desires.
If you're a Potterhead, you cannot skip following in the footsteps of Harry Potter in this London location.
Bonus location: Right next to King's Cross is the stunning St. Pancras station, which Ron flew Arthur's Ford Anglia past on his way to Hogwarts.
Leadenhall Market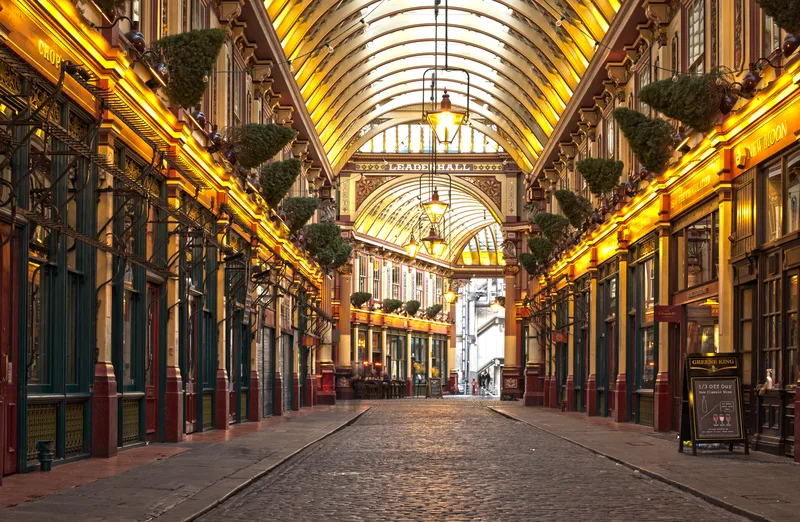 Leadenhall Market isn't just a Harry Potter location in London, it's also just a breathtaking sight to enjoy.
This covered Victorian market, once bustling with traders touting their wares, is now little more than an upmarket mall with incredible decor and quaint cobbled passageways. And it's here that a small slice of Harry Potter history took place.
The location used for the entrance to The Leaky Cauldron in Harry Potter and the Philosopher's Stone is right here inside Leadenhall Market, and you can see the gorgeous arched ceilings as Harry and Hagrid are walking up to the grimy pub.
The pub itself is actually an optician's called The Glass House (good one), so if you want to pose for a photo, look out for the bright blue door.
Piccadilly Circus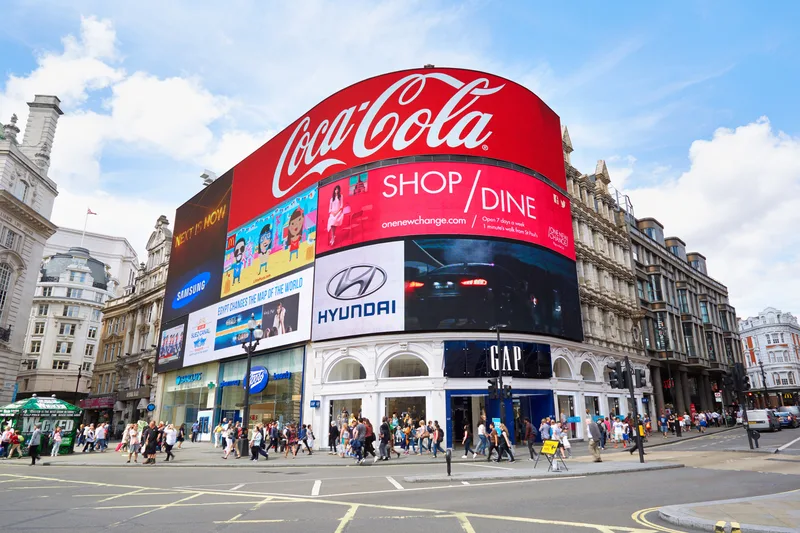 Remember the scene where Bill Weasley and Fleur Delacour's wedding was ruined by Death Eaters? Of course you do.
Well, when Harry, Ron and Hermione disapparated the heck out of there, they apparated seconds later in the centre of bustling London, almost being hit by a passing bus.
After jumping off the street and walking through the crowds, the three heroes of the film then make their way to a nearby alleyway to change. This covered walkway runs along Great Windmill Street – look for Picturehouse Central and you're in the right place!
Piccadilly Circus is already a huge tourist attraction, made even more appealing by this little snippet of cinematic history.
Goodwin's Court, Covent Garden
This little-known alleyway tucked away from the hustle and bustle of Covent Garden might give you the creeps, which is probably why it was chosen as the filming location for Knockturn Alley.
Appearing in Harry Potter and the Chamber of Secrets, this alleyway looks a little bit brighter than it did in the film, but it's still a little bit otherworldly, with its three original gas lamps and buckling Georgian shopfronts.
The best thing about visiting Goodwin's Court is that, unlike many of the other Harry Potter locations in London, there's hardly ever anyone else there, so you can stop and take as many photos as you like without being disturbed!
Reptile House at London Zoo

One of Harry's first magical experienced took place at the Reptile House in London Zoo, which is a real place that you, too, can visit to test out your Parseltongue skills.
Located in Regent's Park, London Zoo is home to over 750 animal species, so more than just a Harry Potter location, it's a fantastic family day out and a truly educational experience. In London, this really is the perfect location to spot Muggle varieties of fantastic beasts.
Other Harry Potter London filming locations to see:
Of course, there were plenty of other Harry Potter London filming locations to see: Houses of Parliament, Australia House, Millennium Bridge, Tower Bridge and Westminster Tube station, to name just a few. So if you're a Harry Potter fan visiting London, it's best to keep your eyes peeled…as magic is around every corner.
Harry Potter tours in London
If it's your first time in London you might want to make things a bit easier by taking a Harry Potter tour.
Here are some of our favourites from Get Your Guide.
Harry Potter Walking Tour – This Harry Potter tour is just £14 and takes you to all the famous filming spots in 2 hours
3- hour Harry Potter Walking tour – At £38 this one is a little more expensive but with the extra hour you'll see a bit more!
Harry Potter Black Cab Tour – At £310 for a group of 5 this is a pricer way to see the famous Harry Potter sights in London but what a fun way to do it in an iconic black cab!
Harry Potter Studio Tour with Transfers – At £77 this tour gives you entry into the Warner Brothers Studios and bus transfers from central London – making getting there and back much easier!