There are a few destinations you're likely to think of if someone mentions Scotland. Edinburgh is of course one of them, with its picturesque buildings and atmospheric alleyways. Glasgow is another; the edgy metropolis with arts and culture galore. And if you're really adventurous you might picture the Highlands, or islands like Skye or Mull.
But here's the thing. There's so much more to Scotland than the places you've heard of, and these three beautiful islands are proof that if you explore just a little further afield you'll discover history, natural beauty and a little bit of mystery.
Mull, Iona and Staffa are three islands in the Inner Hebrides, an archipelago off the west coast of Scotland. Of all 79 islands, only 35 are inhabited, which means they're wild, ruggedly beautiful and full of incredible wildlife.
If you're looking for some inspiration for your next weekender, or you'd like to get off the grid and see some of Scotland's untouched gems, check out these three incredible islands you need to visit in Scotland. If you don't fancy arranging everything yourself you can take a Three Isles Tour with West Coast Tours to make your trip simple and hassle free.
The Island of Mull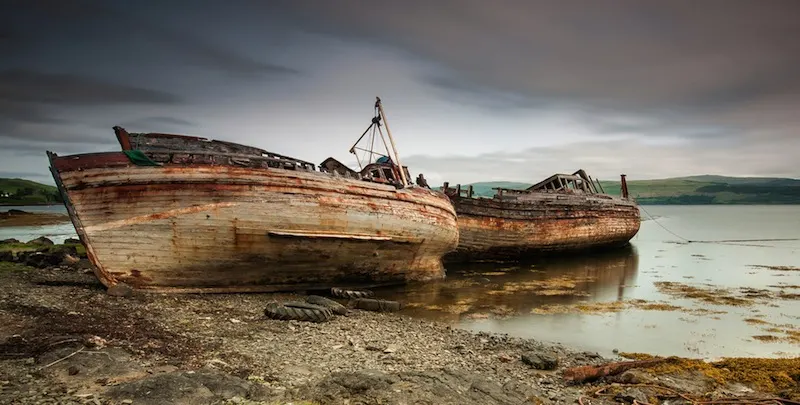 Mull is the second-largest of the Inner Hebrides, surpassed in size only by Skye.
About 45 minutes from Oban on the Scottish mainland, Mull is famous for its wildlife, with some of Britain's most elusive species calling the island home.
There are over 250 bird species in the skies of Mull, and if you're really lucky you might spot a majestic white-tailed eagle. Other creatures to keep your eye out for are otters (cute overload), red deer, seals, basking sharks (who knew there were sharks in the UK?), dolphins and even minke whales.
But even if the wildlife is feeling shy, there's still plenty to see on your visit to Mull.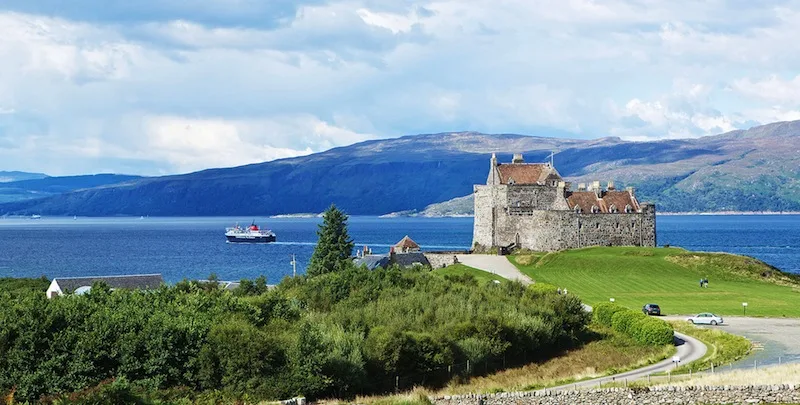 History buffs will love seeing 13th century Duart Castle, which was made famous in the Sean Connery and Catherine Zeta-Jones film, Entrapment. It was restored just a few years ago, and is now open to visitors from April to October every year. If castles are your thing, you'll also want to pay a visit to Torosay Castle where the world's oldest bottle of Veuve Clicquot was discovered in 2008. It's no longer there, but plenty of history remains.
Each of these castles is set against an incredible backdrop of stunning green landscape, rugged cliffs and dramatic beaches.
And for those of you who just want to sit back and enjoy a good glass of single malt Scotch whisky, you can visit the island's only distillery in the picturesque town of Tobermory.
The Island of Iona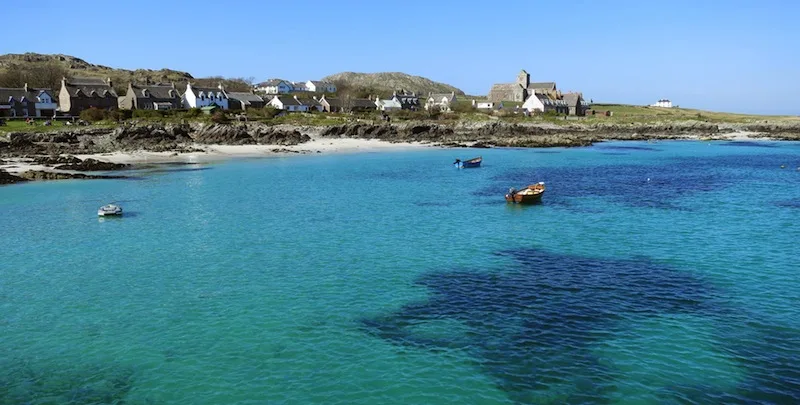 Small in size, but big in history and reputation, the petite island of Iona is only a mile from neighbouring Mull.
With a permanent population of only 120 or so residents, this island is less than two miles wide and three miles long, but in this tiny space lies plenty of history. So much so that it's known as the "Cradle of Christianity" in Scotland. The island's main attraction is its Abbey, which draws some 130,000 visitors from around the world each year, although plenty of people come from far and wide hoping to experience the feeling of peace and restoration that many report upon leaving.
The Abbey itself was built in the Middle Ages, and is one of the best-preserved Christian buildings in Scotland. The Celtic St. Martin's Cross that stands in front of the Abbey was created in the 9th century, and stands watch over the ancient burial ground. In this cemetery lie the remains of Scottish Kings from throughout history, along with other royalty from Norway, France and Ireland.
Aside from the Abbey, the Isle of Iona is a destination filled with incredible scenery and beaches, where visitors can enjoy golf and fishing as well as hiking, and checking out the quaint town with its colourful houses and pretty boats.
The Island of Staffa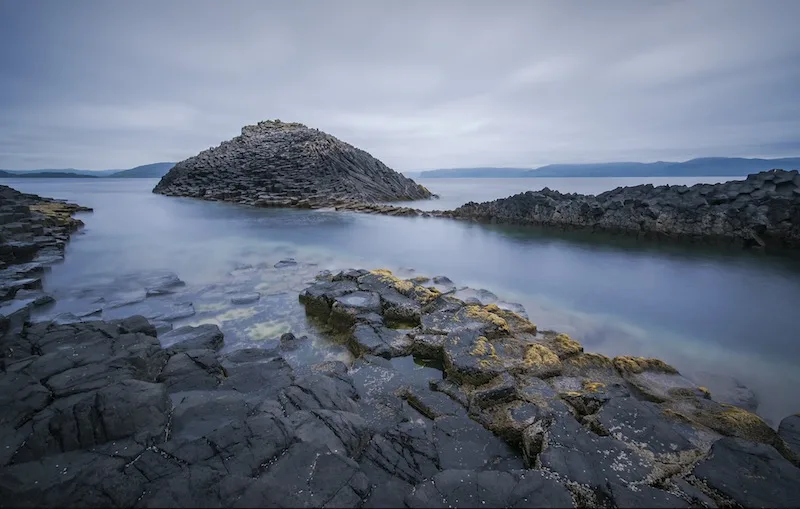 If the Giant's Causeway is on your bucket list, you will love the island of Staffa with its basalt-columned Fingal's Cave. The name Staffa comes from Old Norse, meaning pillar island. It was named by the Vikings after they spotted the hexagonal 70 foot lava columns.
Fingal's Cave is formed of these columns, which create an incredible acoustic when the waves crash against the walls. The effect is like a dramatic, watery cathedral, earning the Gaelic name melodious cave.
The island itself is uninhabited, apart from a healthy population of puffins, also known as 'clowns of the sea' due to the peculiar markings on their faces. Visitors can spot them in their nesting places between April and August.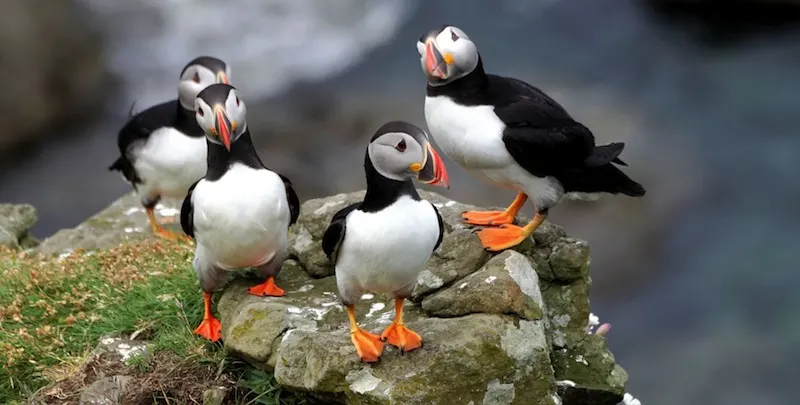 These three charming islands in the Inner Hebrides, although so rugged they seem incredibly isolated, are all accessible via a day trip from Oban on the mainland.
So next time you think of Scotland, perhaps you'll think beyond the destinations you've always heard of, and will instead consider visiting one of these spectacular islands in Scotland.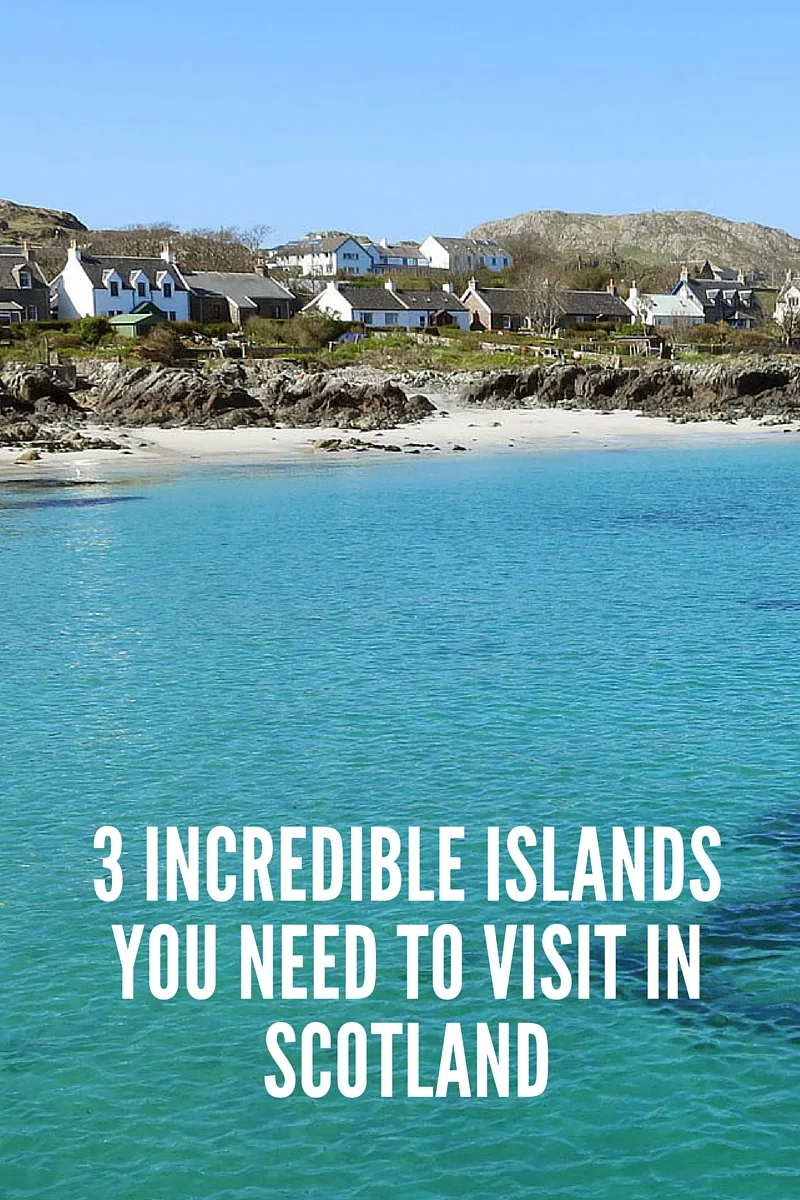 Take a look at all of our blog posts from Scotland here.