London is one of my favourite places in the world for a city break. There's just so much to do and with each visit you can discover a different side to the city that you didn't even know existed.
But with so much to do in London it can be difficult to plan a weekend there. How do you squeeze so much into a 2 day trip? London is also HUGE so if you're not careful you could spend a lot of your time travelling across the city from one place to the next.
I recently spent 2 days in London and many of you commented on how much I managed to do in such a short trip. To be honest, I couldn't believe how much Elle and I managed to squeeze in too! Being familiar with the city obviously helped but I was also really organized with our itinerary. I have some tips up my sleeve to help you plan the perfect weekend in London and make the most out of a short break there.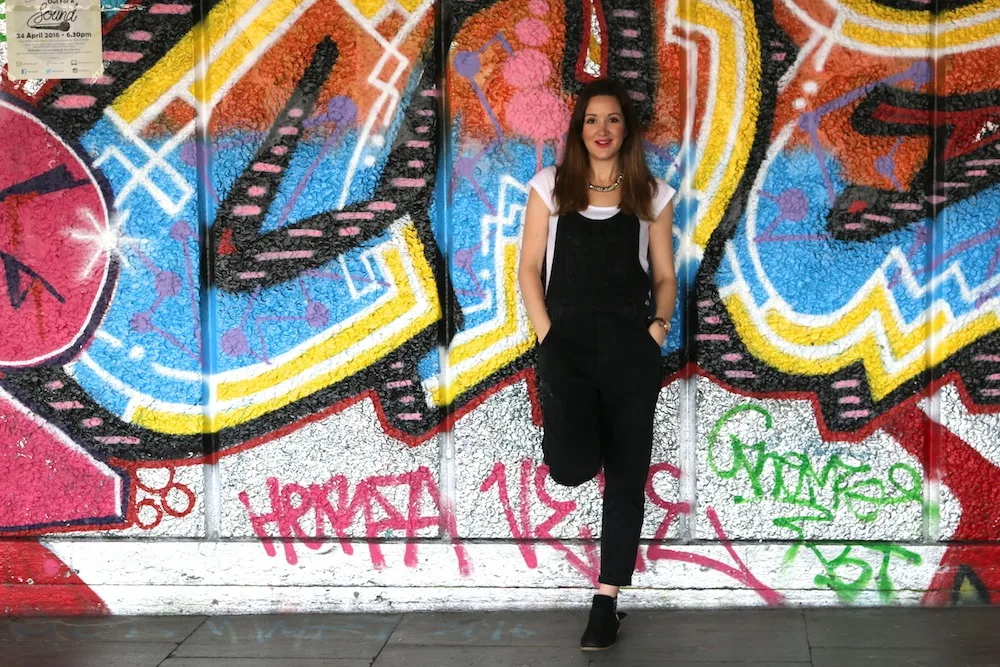 #1 List everything you want to do
I'd recommend dividing your list into three:
Traditional and iconic things
Unusual and quirky things
Places you want to eat
(There are some ideas for things to see, do and eat further down)
#2. Plot all of these activities into Google Maps
Drop a pin on the locations of all the things you'd like to do. This will make it easier to see which activities you can group together so you spend less time and money travelling.
#3. Book a centrally located hotel
I know you can get bargain hotels and bigger Airbnb properties when you stay further out of the city, but when you're short on time you don't want to be too far away.
You'll end up spending a lot of time and money travelling in and out of the city. And the further outside of London you are, the slower the trains are and the less frequently they run.
If you're visiting London for a week then I'd definitely recommend staying a little further out but when you only have a weekend I'd stay central.
#4. Take the tube
Many first-time visitors avoid the tube because they find it confusing and too busy. But once you've got your head around it the tube is the quickest, easiest and cheapest way to navigate London.
If you have a contactless debit card you can use that to get through the gates – making it even easier!
#5. Or use Uber
For the few occasions where a taxi would be better than the tube use Uber rather than a black cab. Black cabs are ridiculously overpriced and notorious for taking tourists on 'detours' around London that will result in an even heftier fee.
I know you shouldn't tar all black cab drivers with the same brush but, you know, be careful!
Top Tip: You can use Elle's Uber promo code to get £10 for new customers: gxf9o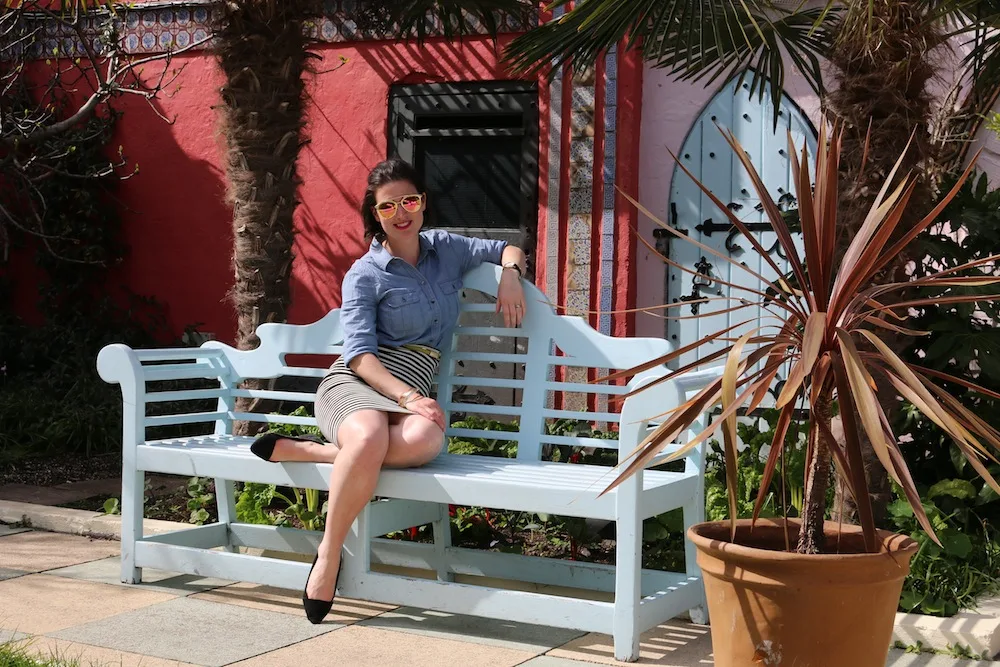 Things to see, do and eat in London
Traditional and iconic things to do in London
London is the best city in the world for traditional and iconic things to do but lot of these attractions can be very expensive so look out for money saving offers. Great Northern and Thameslink trains currently have a 2 for 1 spring offer with 2 for 1 tickets on most of the main attractions like the London Eye, the Tower of London, London Bridge etc.
Visit the Natural History Museum
Arguably one of the best museums in the world, the Natural History Museum is a labyrinth of natural exhibitions. And the best thing is, entry is free! There are special exhibitions on that you do need to pay for but you don't need to pay to see the majority of attractions.
Top Tip: Get there early or late in the afternoon! The doors open at 10am and queues will be snaking around the garden by 9.30am – especially during weekends and school holidays.
Ride the London Eye
It's a real touristy things to do but it's also fun to see London from a different perspective.
Top Tip: This is only worth it if you have nice weather otherwise it's all grey skies and murky views.
Visit Buckingham Palace
It's unlikely you're going to spot Queen Liz but you will have the chance to see some the incredible State Rooms inside the palace.
St Paul's Cathedral
St Paul's is my favourite building in London – make sure you admire it from the inside and out.
Go shopping in Covent Garden
For cute boutiques, designer stores and cool bars, Covent Garden is the place to be.
Have a picnic in Hyde Park
When the sun comes out Londoners flock to the city's green spaces with a football and a picnic. Hyde Park is one of the city's most famous and beautiful parks and there's a great atmosphere in the summer.
Have afternoon tea
There are so many options for afternoon tea in London. Hotels, cafes and restaurants pull out all the stops for this British tradition of tea, cakes, scones and miniature sandwiches. Hotels are usually the best option for the fanciest afternoon teas and cake shops often have a cheaper alternative. Some will be traditional, some are themed and some are boozy but they all include lashings of cake and bottomless teapots. Check out Poppy Loves for some afternoon tea inspiration.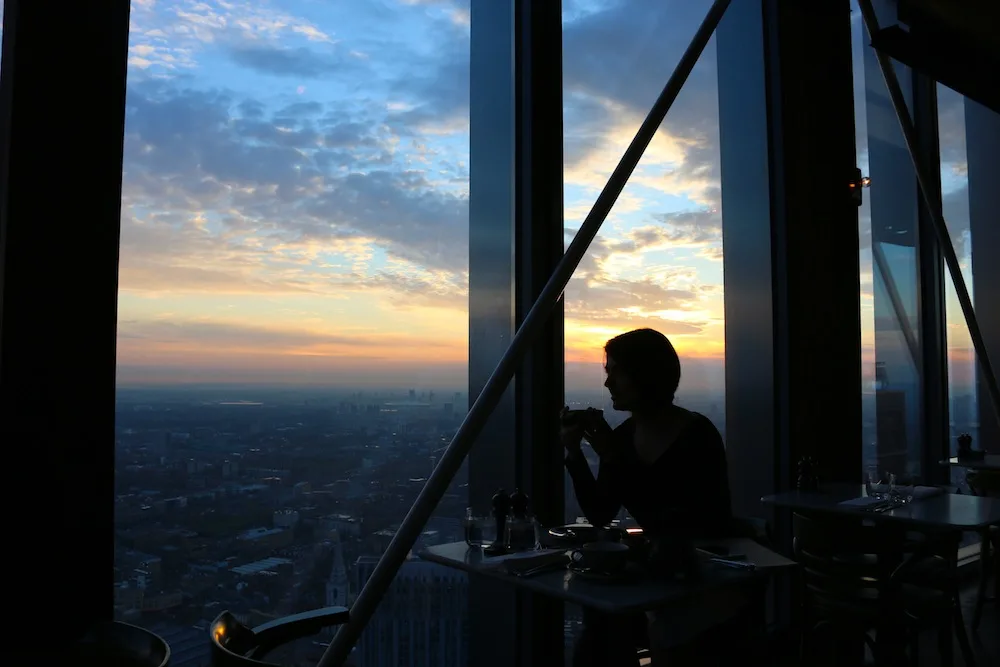 Unusual and quirky things to do in London
If you're lucky enough to be in London when Secret Cinema is on then you can't miss the chance to experience one of the most unique experiences of your life. Secret Cinema is where you don't just watch a film, you become part of it. Actors immerse you in the film as you dive into a giant film set where the lines between fiction and reality are blurred.
Tickets for Secret Cinema are expensive but I can promise you it's worth every single penny.
Outdoor Cinemas
London has a great selection of outdoor cinema screenings. Some are in iconic locations like Trafalgar Square or Somerset House and others are more intimate in small parks. My local park in Wimbledon used to host one in the rose garden and it was gorgeous.
Take a blanket and a comfy cushion or deck chair to stay warm and comfy throughout the film.
Check out Time Out for a lot of the outdoor cinema listings.
clueQuest
The trend for live escape rooms has spread to London and clueQuest offers a range of exciting and challenging games. There are currently three games and you can play the game in teams of two-five. If you ever dreamt of going on an escape room game show then you can't miss this!
Take a look at my clueQuest review.
Curious London has a great selection of unusual things to do in London. There are loads of awesome things suggested in the under £25 section!

Where to eat and drink in London
Suggesting places to eat and drink in London is a near impossible task as there are so many options and restaurants come and go so quickly.
Pop-ups – Try a pop-up restaurant for something quirky and unusual. TimeOut London is a great place to keep up to date with the latest openings.
Markets – There are lots of markets where you'll be blown away by the choice of food and drink. Borough Market is one of the biggest and most famous and many foodie markets are seasonal.
Fancy meals – If you're looking for something fancy then check out Angie Silver's blog, Silverspoon London. Angie reviews some of London's best restaurants so she's a great resource!
Spotted by Locals App – I mention this app a lot because it's a great way to find local recommendations for restaurants and bars. I find that Googling something like 'best bars in London' will bring up a list of tourist traps so local recommendations are always the best.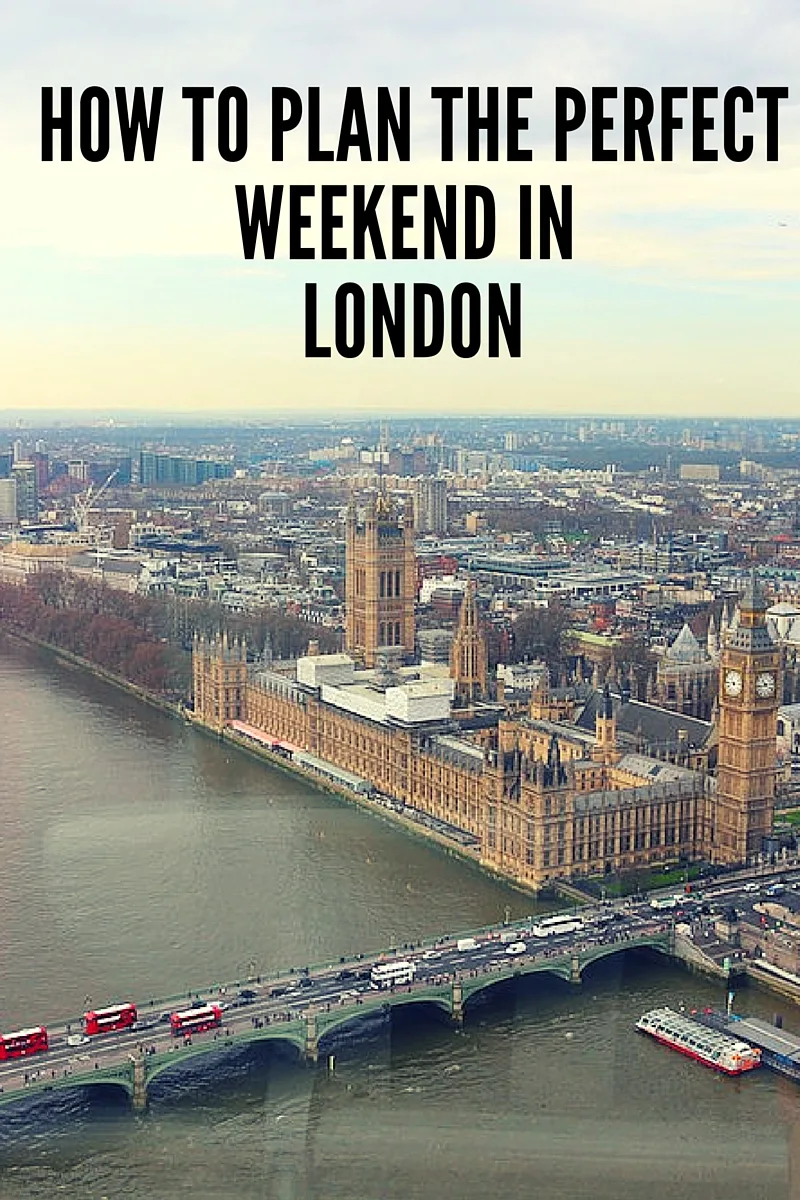 Do you have any more suggestions for planning a perfect weekend in London?
If you'd like some more ideas for a short getaway, check out our 52 weekend away ideas.