Did you know that short holidays and weekend escapes can make you just as happy as a longer holiday? With this in mind, I vowed to take more weekends away this year and decided to explore more of what I've got right on my doorstep.
Here in the UK we have so many quirky, cool and unusual things to do for a weekend away. Here are five that I'd love to try this year and one that I'm super excited to have booked for my birthday!
Gypsy Caravan, Somerset
Have you ever noticed that the more modern and tech-savvy we get, the more we crave an old-fashioned escape. In Somerset you can stay in a restored gypsy bow-top wagon and it might just be the cutest thing I've ever seen.
Hobbit Huts
The Hobbit Huts are the perfect option for anyone who wants a unique weekend away on a budget. At just £40 a night for up to 4 people, the huts are an absolute bargain and a really unusual place to stay.
Ever since I read about visiting The Hobbit in New Zealand on Young Adventuress, I've become a little bit obsessed. I'm not even a Lord of the Rings fan but these little houses look like so much fun.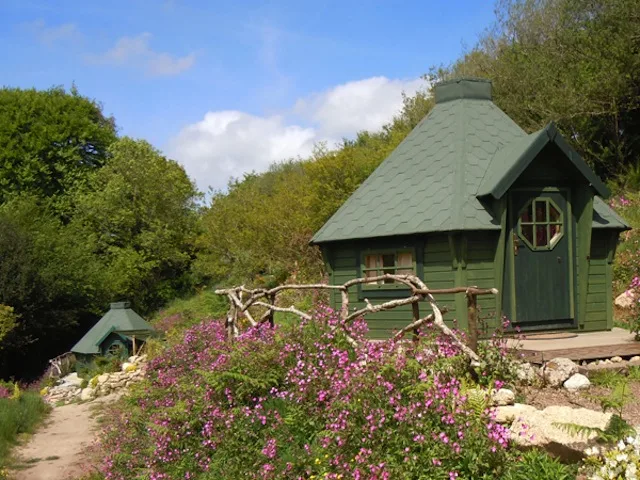 Yurt, Cumbria
I stayed in a Moroccan style yurt while at a yoga retreat in Fuerteventura and I don't think I've ever been happier just sitting in my room. I'd rush to bed early just to be in there and hosted Moroccan tea parties on the floor of my tent. It's given me a taste for yurt life that I'd love to experience again so I've got my eye on these yurts in Cumbria.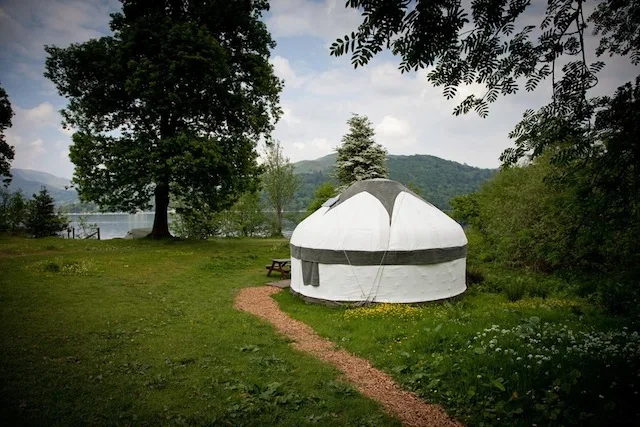 Elephant Lodge, Kent
Who said you need to go Africa for a safari lodge experience? You can do it right here in the UK! The Elephant Lodge in Kent is luxury glamping at it's finest and you can even spot elephants and cheetah from the lodge.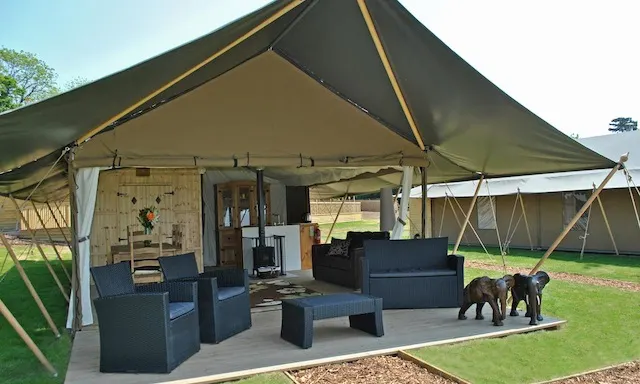 Treehouse Experience, Wales
I'm staying in a tree house!
As a kid I had a tree house in our garden and I used to beg my parents to let me sleep in it. Of course, they would never let me but now I feel like I'll be living my childhood dream because I'll be visiting later this year.
I'd planned to stay in one of these incredible tree houses in Powys, Wales, this spring but they're so popular that they're booked up until October! It works out well that the first weekend they're available is my birthday weekend.
UPDATE: I've had my treehouse adventure weekend and it was a-mazing.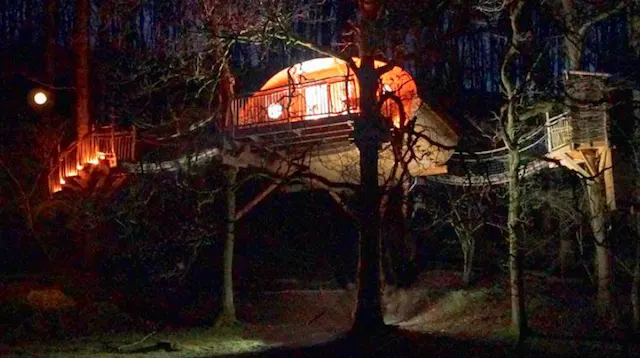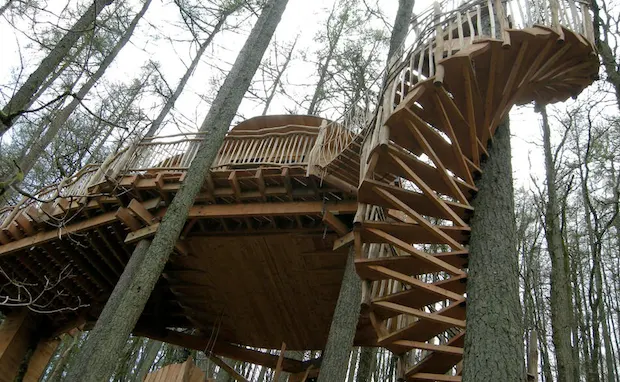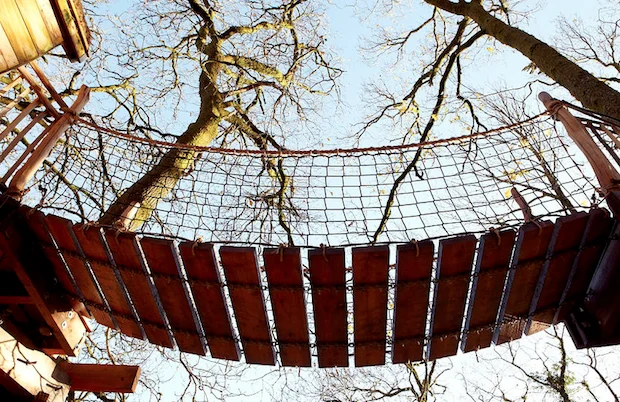 Almost every review for these tree houses describes the experience as 'magical' as well as cozy, luxurious, romantic, rustic and a way of getting back to nature without slumming it.
It might be a very long way away but I can't wait for my birthday weekend!
Do you know of any other quirky weekend breaks in the UK? If you do, let us know in the comments below. And let us know which of these you'd like to try!
If you're looking for more weekend away ideas, I've got 52 amazing ideas here!