After looking at these photos you'd be forgiven for thinking that Portmeirion is a pretty Italian village. But is it…?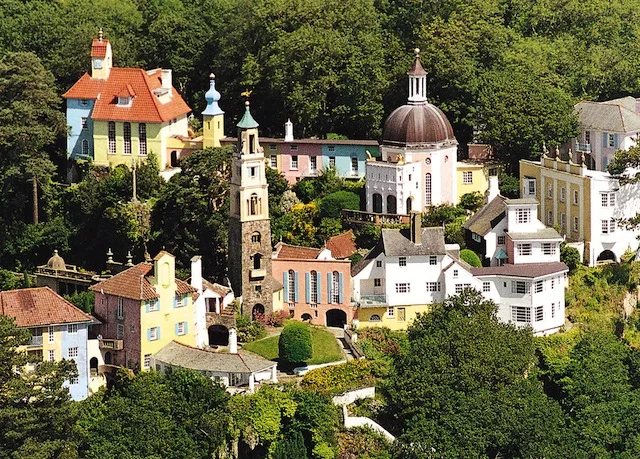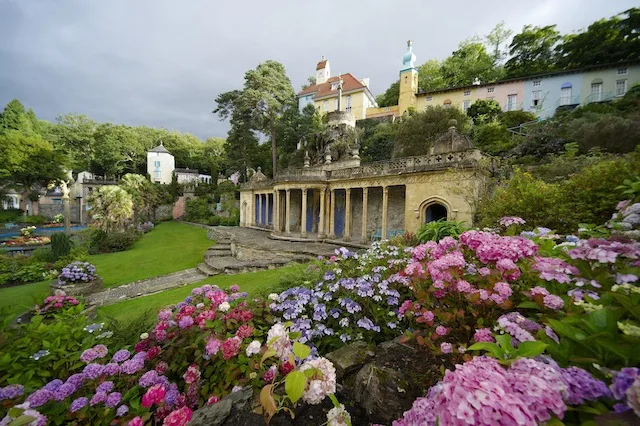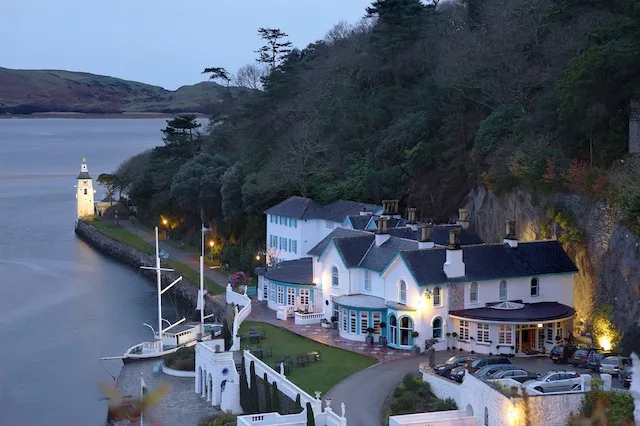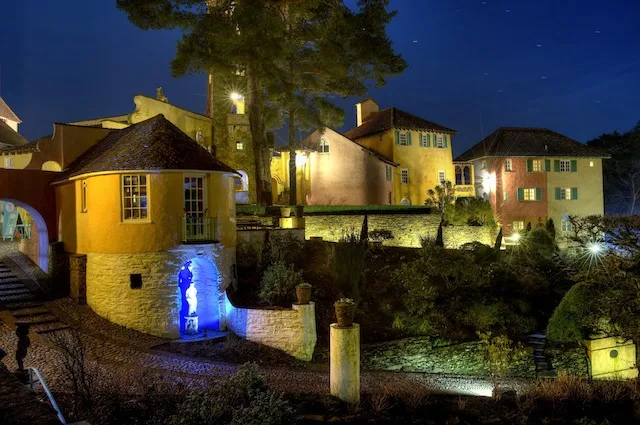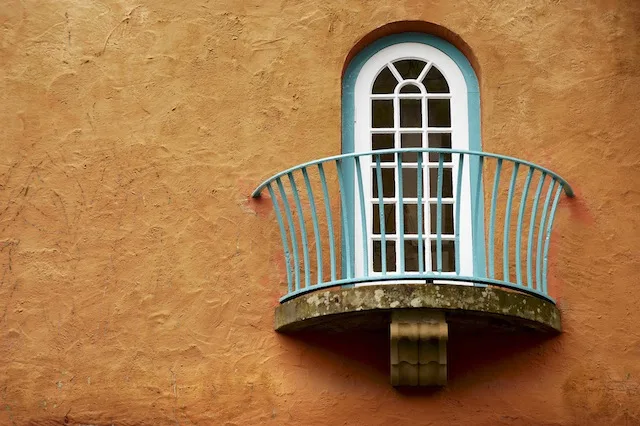 Portmerion has the quaint and brightly coloured houses and narrow, winding streets of a traditional Italian village. There are some beautifully grand buildings with spires and domed roofs. There are ornate details in unexpected places like intricate doorways or under hidden archways. You'll find incredible gardens filled with bright flowers and statues of goddesses that stand tall and proud.
But what if I told you this pretty little village is actually in Wales? Yes, WALES!
Portmeirion is in North Wales and a very convenient 1.5 hour drive from Chester. It was built between 1925 and 1975 by Sir Clough Williams-Ellis who was an extremely wealthy architect. The design for Portmeirion was based on the town of Portofino in Italy and it is said that Clough wanted to recreate the atmosphere of the Mediterranean.
From what I can tell, Clough was an eccentric, fun-loving man who loved to party and I seriously wish I'd met him. A quote from his assistant in a book about the history of the village (Portmeirion
) revealed that there were endless parties in Portmeirion and Clough and his wife led a gentrified life that was unusual for the time. They had what seemed like crazy amounts of money and they spent it on having a jolly good time. They sound like my kind of people.
The architecture in Portmeirion is admittedly tongue in cheek and Clough said that he intended to design something to make people happy. He believed that buildings didn't need to be serious and stern and he aimed to create something playful and enchanting which almost borders on absurd.
According to Lewis Mumford, who wrote The Highway and the City to Portmeiron, "Portmeiron is a gay, deliberately irresponsible reaction against the dull sterilities of so much that passes as modern architecture today."
A medieval castle remains on the property that was developed in the 1850s so now there is a very strange combination of medieval architecture, Italian architecture and you'll also find some art-deco design in there too.
The rooms are incredibly grand and you can tell that it was originally designed for the royalty and politicians who once stayed here. Our room had a grand, English feel which again added to the confused style. It seems as though all the best styles have been picked from all over the world, regardless of whether they go together or not. And do you know what, I think it works. I loved the fact that I passed an old castle when I entered, then drove through a brightly coloured village before entering my antique English home. I don't care that art-deco styles are mixed with Italian village styles because it looks beautiful and it made me happy which is exactly what Clough intended.
I was lucky enough to be whisked away to Portmeirion last weekend for a Valentine's surprise. We had this huge pink house called 'Unicorn' all to ourselves and ate an incredible meal in the hotel restaurant and a delicious breakfast the following day. The food had a real Heston Blumenthal feel. (Heston is well-known in the UK as an experimental chef.) Everything was traditional but with a unique and experimental twist that made us excited every time a new dish appeared.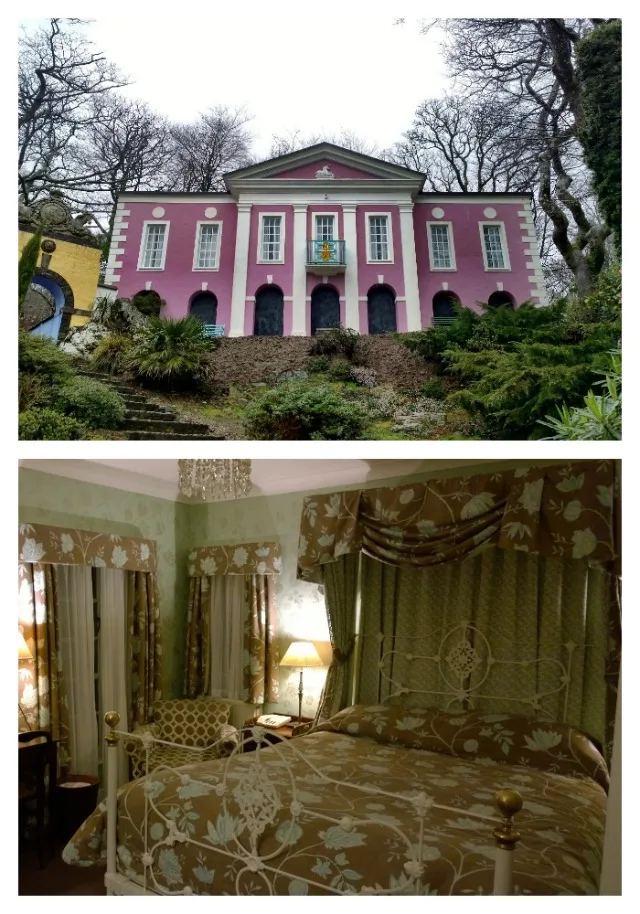 This entire pink house was ours for Valentine's night!
Portmeirion is now a tourist village where you can visit for the day or stay in the hotel or self catering cottages. Day tickets are £4 for adults and £2 for children when bought online. You can eat in the castle, the hotel restaurant, the café or the Town Hall. There are also shops selling souvenirs and Portmeirion Pottery.