When many of us think of tourism in the UK, we imagine historic manors and blue plaques – but every corner of the UK you look to for a holiday has some adrenaline-heavy options. If you're ready to discover a more adventurous you, we've put together a sample of what you can get up to.
North West
Mountain climbing: there are plenty of climbing experiences all over the North West, but one special destination is the Honister Slate Mine. Aside from the indoor climbing, you can experience heights twice the size of the Shard building in London and cover rope bridges 2,000 feet above the valley floor.
Husky sledding: if you've ever wanted to get up close with the kind of dogs that race for eight days straight through Alaskan winter conditions, here's your chance. Trade the frostbite for the more gentle climate of Cumbria and experience a day or more with these incredible huskies.
You can find more information about Husky Sledding here.
South East
Paintball: not far from London, in Essex, Mayhem Paintball Essex has gone out of its way to source disused military vehicles for its games, going so far as to actually recreate famous maps from video games to give players an incredible paintball experience.

Image courtesy of Mayhem Paintball
Paragliding: see one of Britain's most famous landmarks – the great white cliffs of the South coast – from a completely different angle. If you're brave enough to try it, cruise over tens of kilometres of the coast hundreds of feet in the air.
Wales
Mountain biking: Coed-Y-Brenin is a prime destination for mountain biking in Wales. It boasts eight individual routes right in the heart of the Snowdonia National Park, with a range of skill levels for any rider to enjoy.
"The World's Scariest Assault Course": The 5k underground assault course, Zip Below Xtreme, takes the best part of a day to complete. There are zip lines, a 70m free-fall and plenty of chances to test your endurance, composure and balance in the dark of an abandoned mine.
Snowdon itself has a number of routes you can take to walk to the top. With Crib Goch being the choice of the adventurous-types. Be sure to have all of your safety equipment, waterproofs and an experienced mountaineer amongst your group.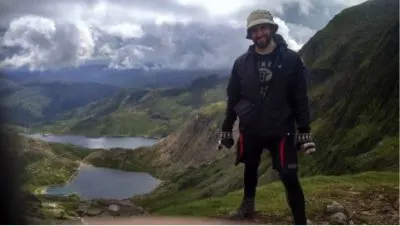 More information on walking (and scrambling) the Crib Goch path here.
South West
Surfing: the coasts of Cornwall are home to some of the UK's most pleasant coastline and the nation's prime surfing locations. If you don't already surf, it's a great place to learn on some of the softer beaches, and there's plenty to challenge the most experienced surfers.
Coasteering: if you're in the South West for the coast but don't fancy surfing, coasteering offers you an alternative. Scramble, climb, swim, jump and explore the crags of the coast with or without a guide.
North East
Off-roading: in its own words, North Yorkshire Off-Road is about getting out there and driving. Even children as young as ten can have a go, and you have the option of bringing your own 4X4 to its massive course.
Scotland
Wild swimming: Scotland boasts a huge number of lakes, rivers, lochs and coasts for you to take a dip in. It's harsh, bracing and cold, but outdoor swimming aficionados can't keep themselves away.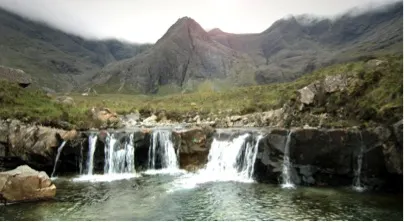 We hope we've given you a little taster for just some of the extreme sports destinations in the UK. If there's something you can't believe we've missed out, let us know!