My favourite thing about a luxury hotel is that first moment when you enter through the enormous doors. The doorman wearing a top hat and tails is like someone from an old-fashioned film. He greets you warmly while you step over the threshold into this luxurious world that feels a million miles from the busy streets outside.
I try to put on my sophisticated face and stand up tall as I return his friendly welcome and take in my surroundings. Huge ceilings, fresh flowers and elegant guests perched on stylish sofas are my first impressions from the Marriott Hotel Park Lane.
My second impression is smiles. Huge, genuine, friendly smiles are everywhere and beckon me forward to an individual reception desk as I'm quickly checked in. I'm brought a cool flannel, a fresh smoothie and some tiny chocolaty treats while I wait for my key card. I'm a member of Marriott Rewards loyalty program and I'm offered a complimentary room upgrade as I check-in. Winner winner 🙂
I'm escorted up to my room on the top floor and then I'm left to enter my room alone. This was something I really appreciated – there's nothing more awkward than being shown around a bedroom while some explains how to turn the lights on!
My room is enormous by London hotel standards. It's light and airy and the kind of room I could happily stay in for weeks.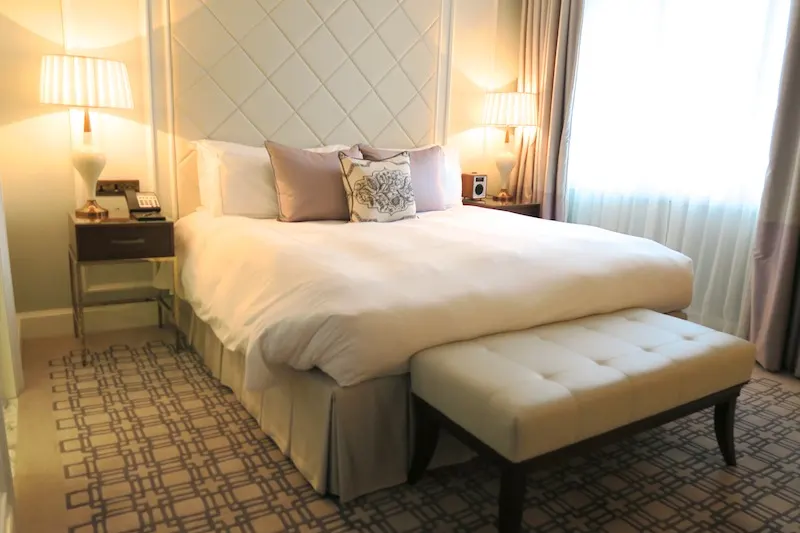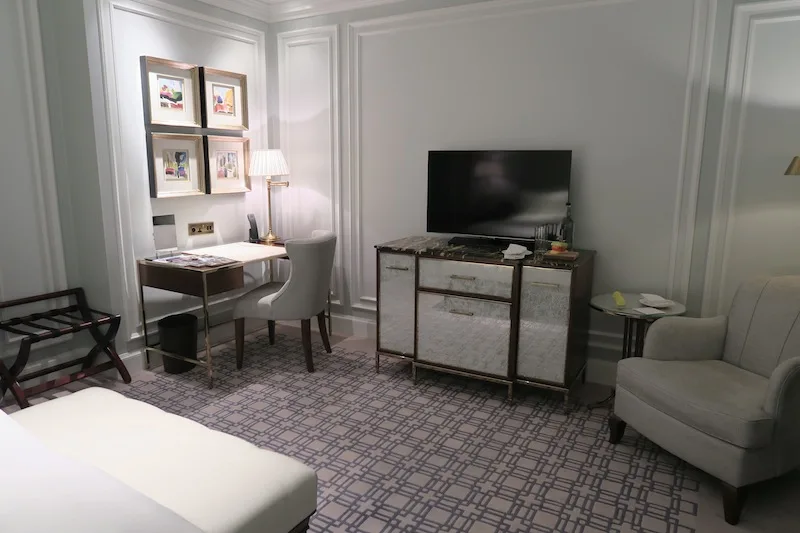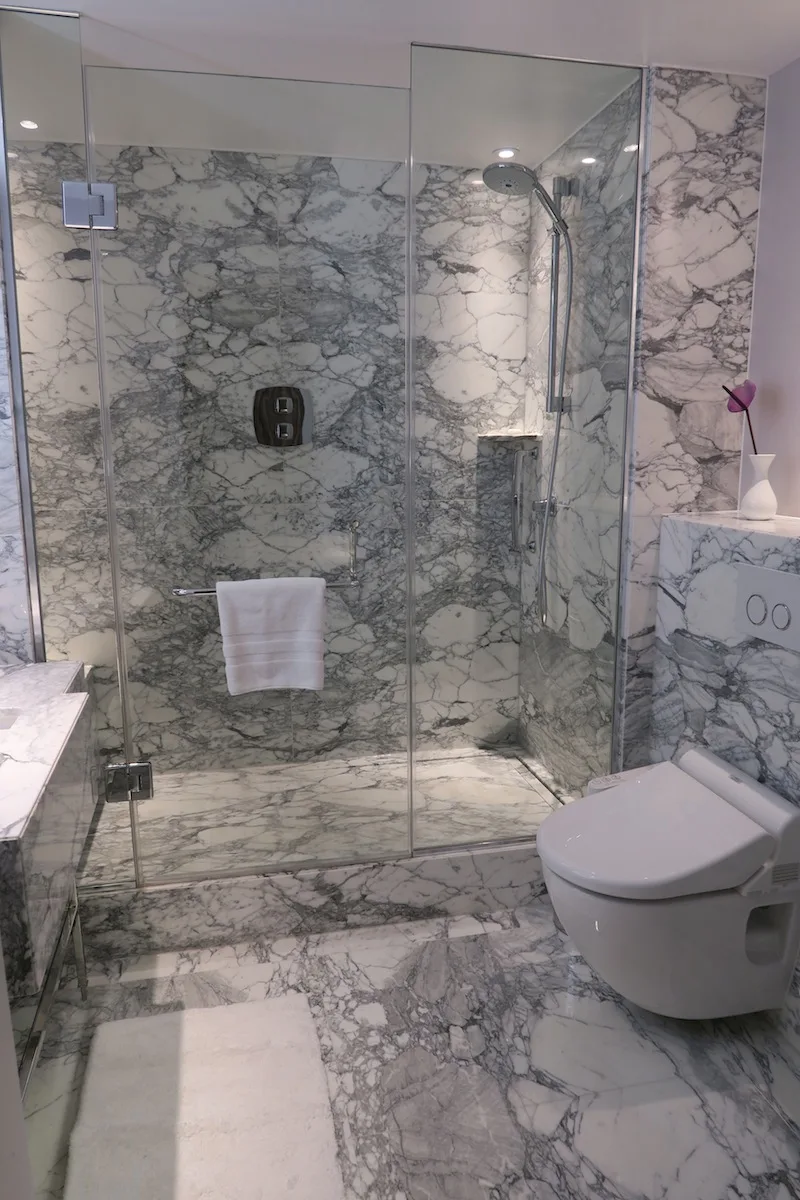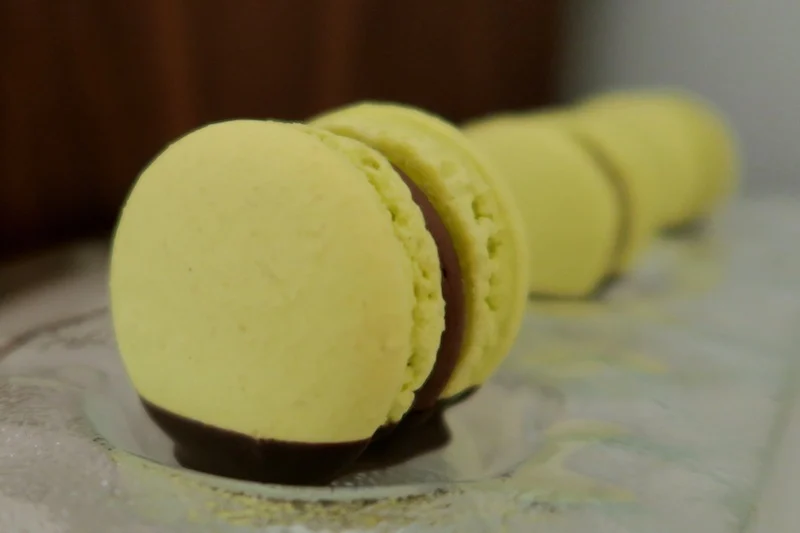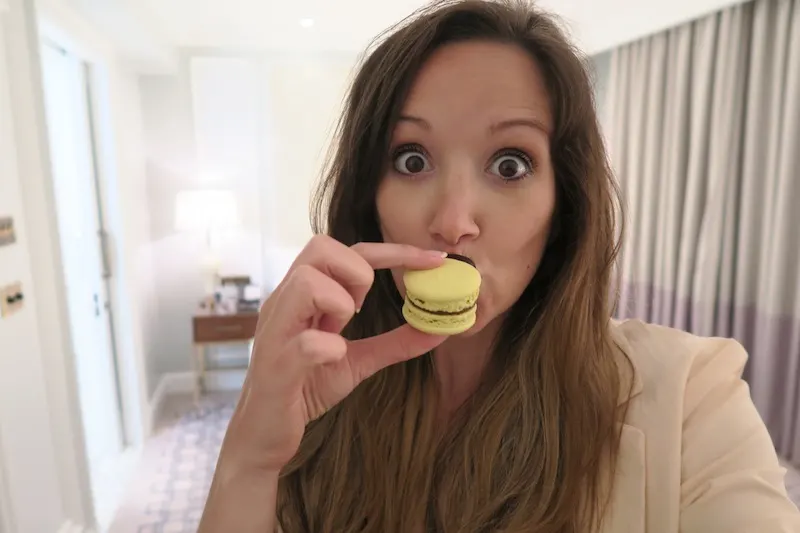 I'm immediately drawn to a plate of minty macaroons before tearing myself away and rushing back out for dinner.
I'm meeting two fabulous members of The Travel Hack team, Elle and Char, at Notch restaurant.
Notch is part of Marriott Hotel Park Lane but as a quirky, summer rooftop pop-up it feels very different to the formal hotel. It's connected to the main hotel but is accessible to the public via Oxford Street. There are no flashy signs, just a doorman and a chunky wooden door suggesting something exciting lies behind.
After a few flights of stairs you appear in Notch – aptly named because the team have 'stepped things up a notch' in comparison to last summer's pop-up restaurant.
As you approach the top of the stairs you feel like you've stumbled upon one of London's hidden gems. All those people on the street below have no idea this place is here! Huge tables under canopes, lots of plants and a casual atmosphere greet you on the rooftop.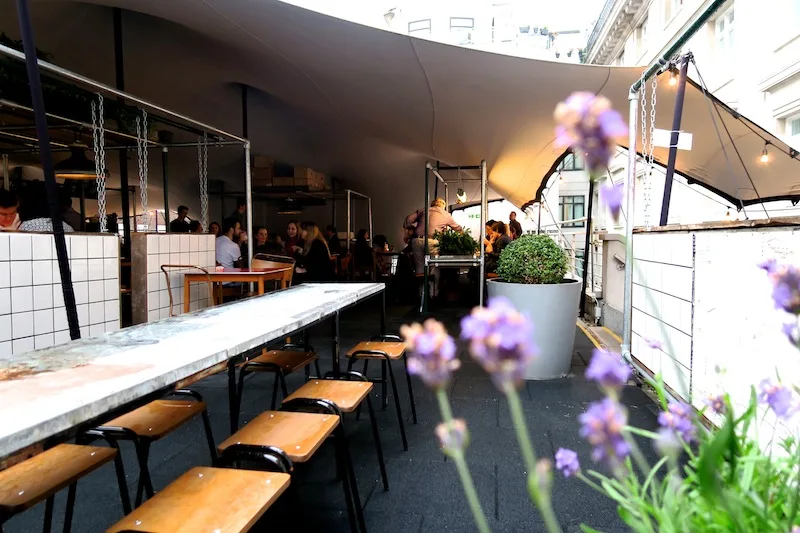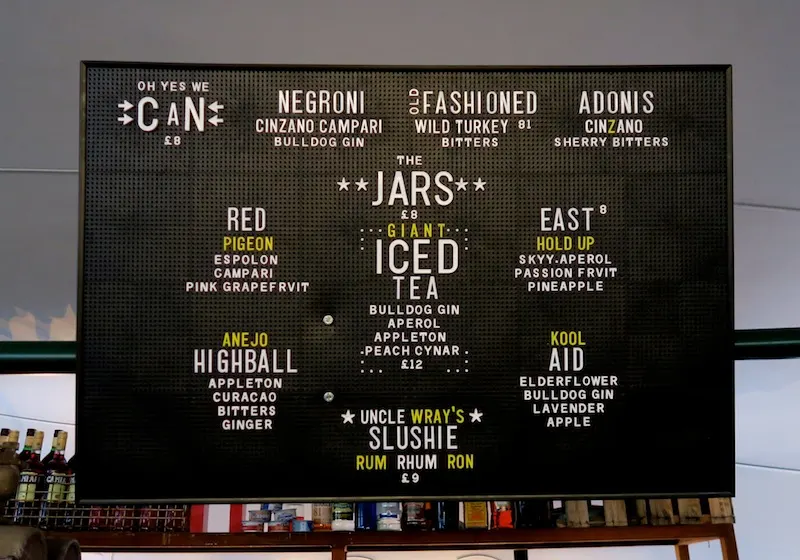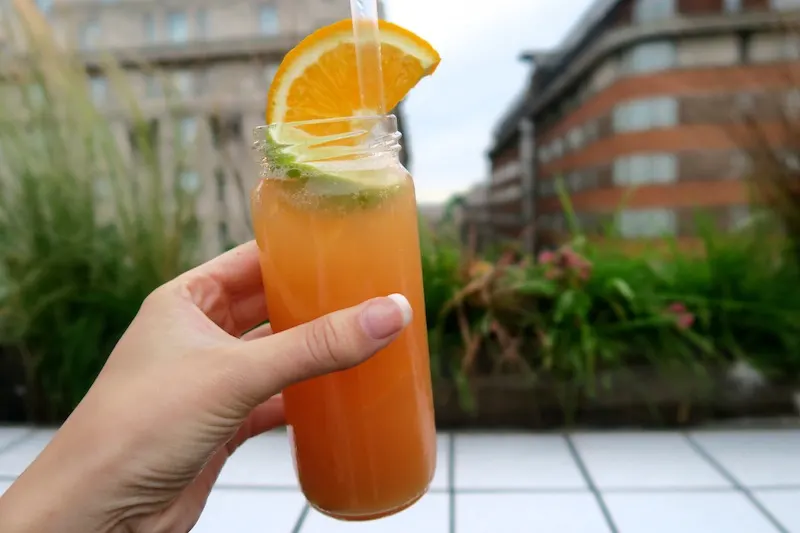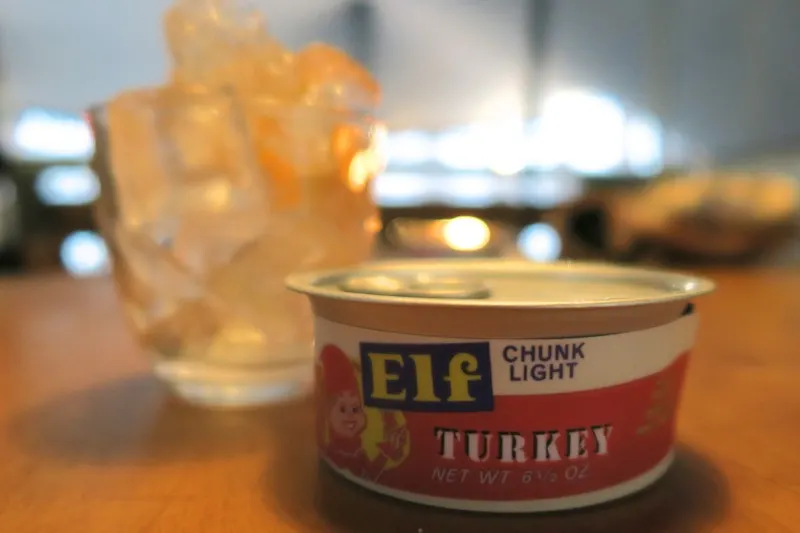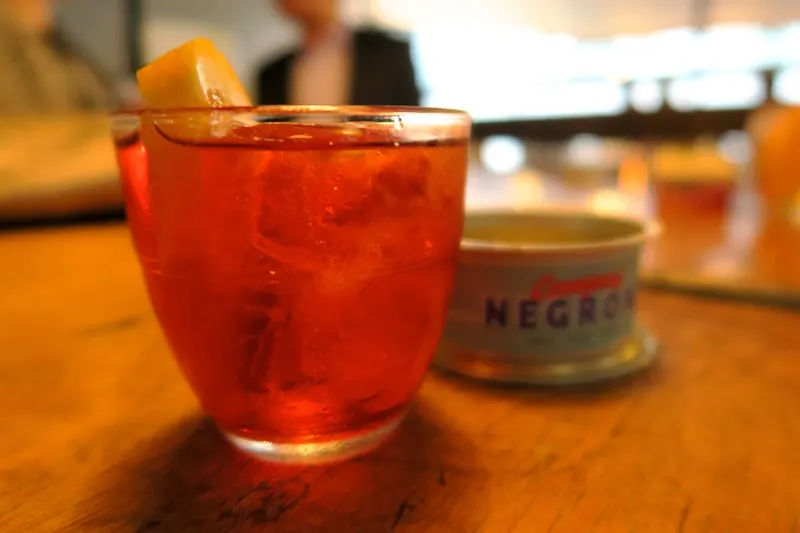 The friendly barmen will suggest a cocktail or two, recommending you begin with a can, but not a can as you know it.
Notch's cans aren't your typical drink as they're little cocktails served in tiny cans – like a can you'd get tuna in. Pull back the ring top and you've got yourself a quirky novelty and a delicious cocktail.
The food is street food style and you can watch the chefs preparing your dish in the greenhouse kitchen. The dishes are small tasters so you're recommended to order two. Better yet, order everything on the menu and share it with your table for the full Notch effect.
Note: The vegetarian option is limited to just one tofu dish. While it was nice, it is small so Char ended up having the same dish twice.
Make your way through the cocktail menu (mocktails for me!) as you take your seat on a swing and enjoy the sights and sounds of London from above. Yes, I just said a swing! This place has swings! I don't care how old you are, sitting in a bar on a swing is always awesome.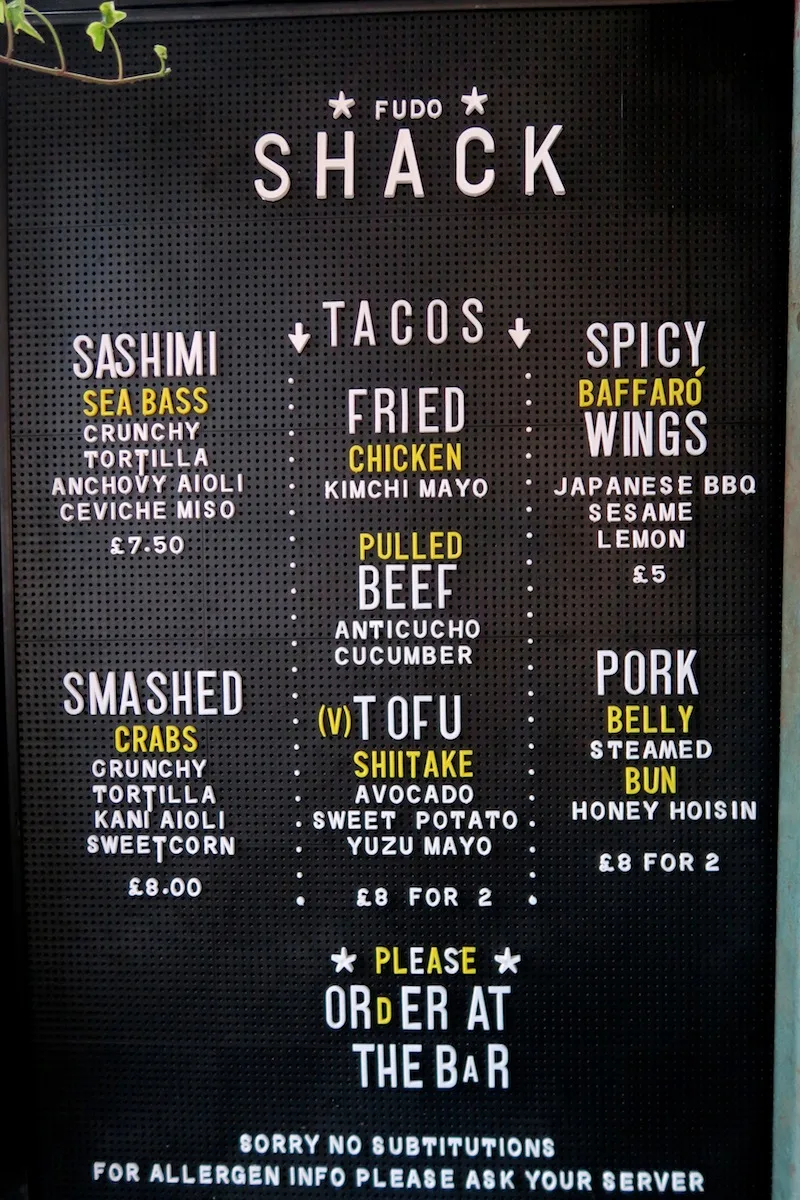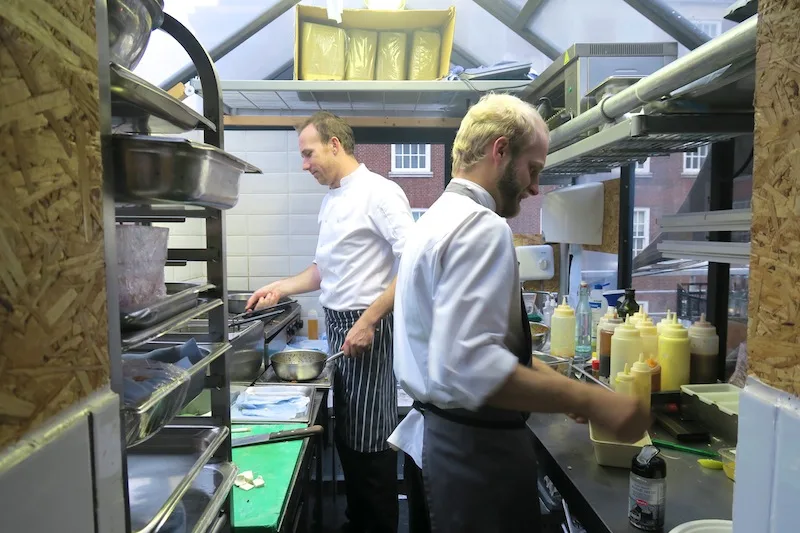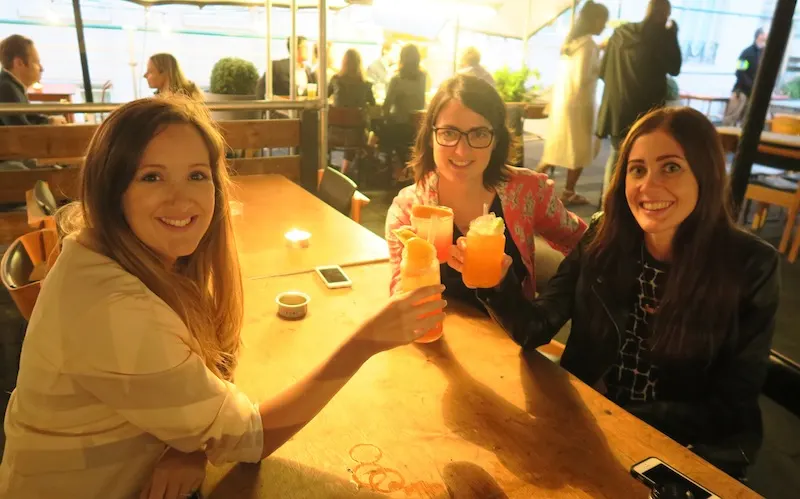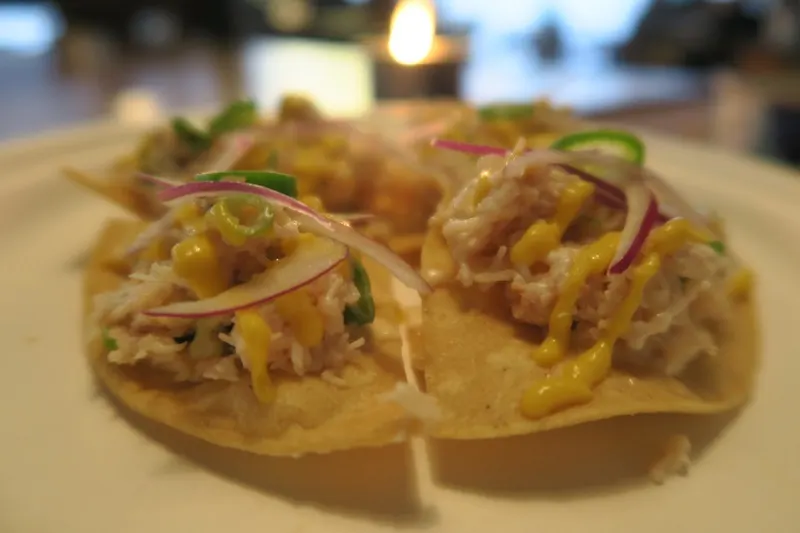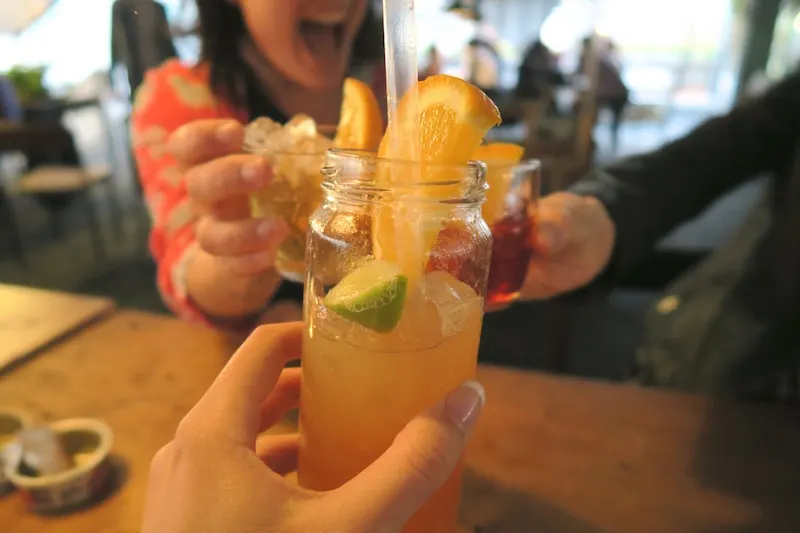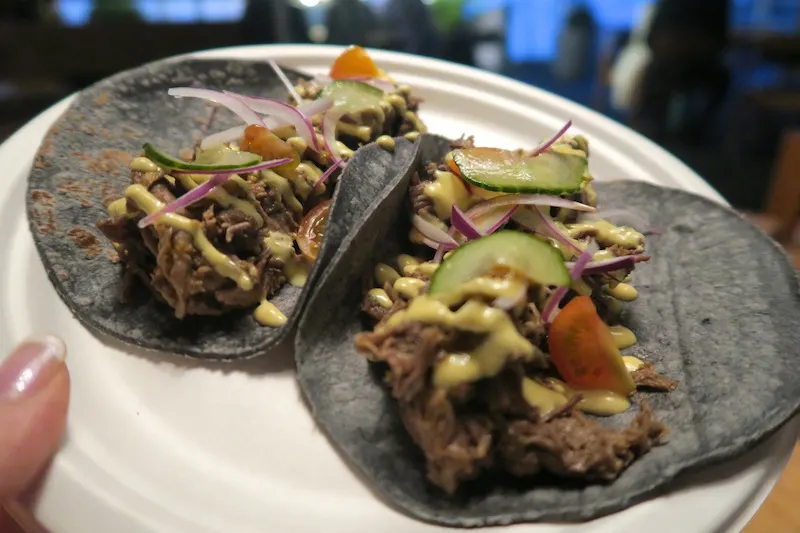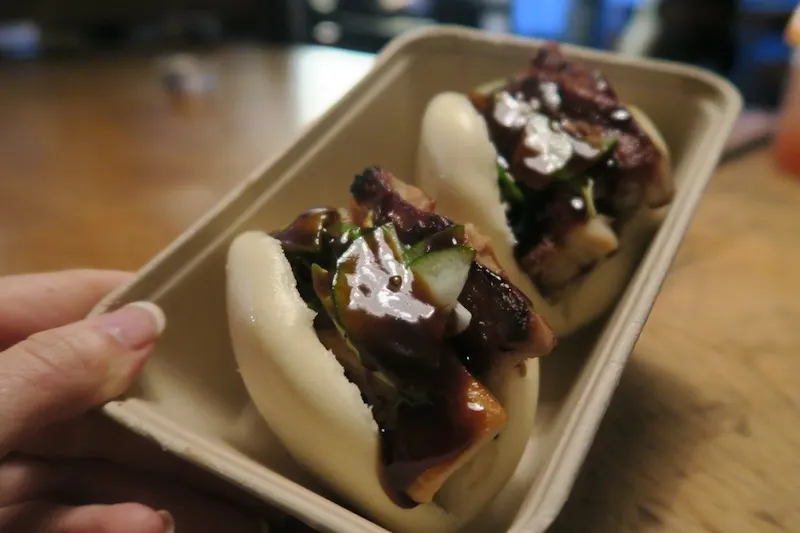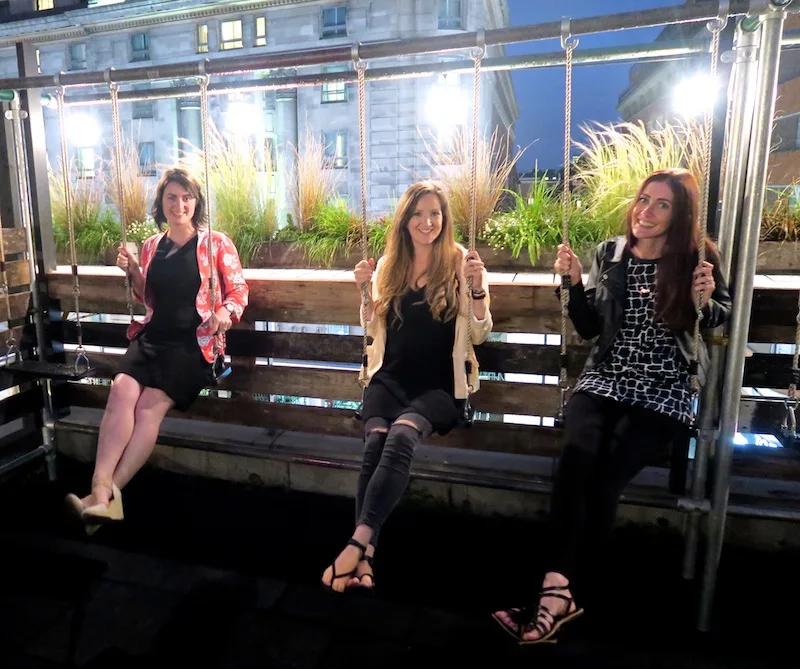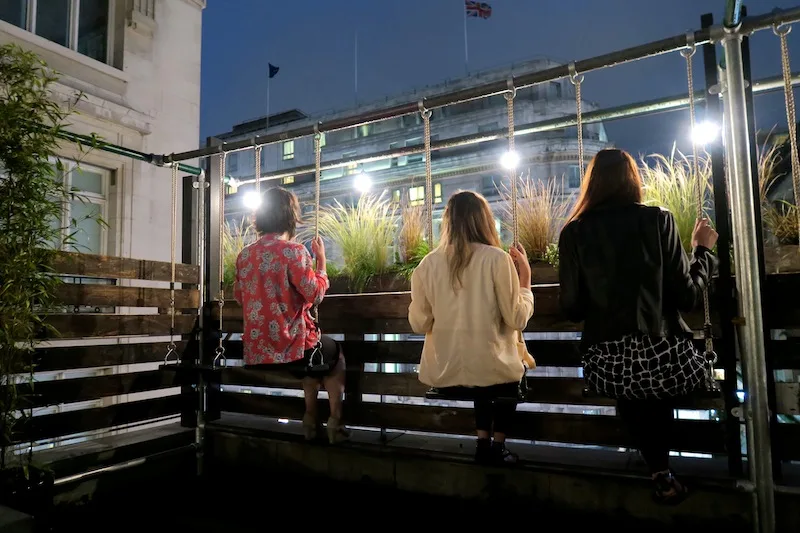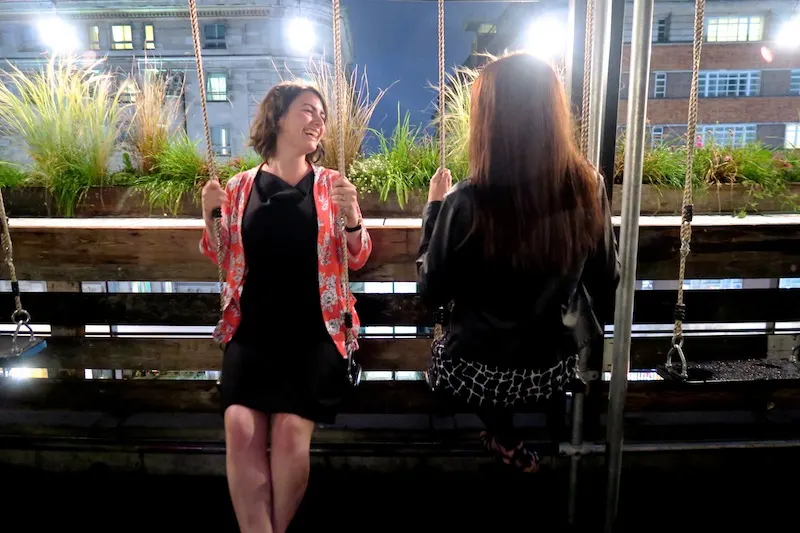 We begrudgingly left just after 10pm when the restaurant closes but I was secretly happy to be heading back to my hotel room.
I slept like a baby in that delightful bed and began the next day with a powerful rain shower and breakfast in the Executive Suite.
What I don't understand here is why all hotels don't serve breakfast like this?
The lounge felt more like a stylish and elegant café than a traditional hotel breakfast room. A self-service buffet serving everything from sausages and eggs to ham and cheese, cereal, fruits, breads and pastries were available while guests relaxed in the casual setting as they read the morning papers and watched the news.
There was an unusual mixture of guests in the lounge with a few couples, families with teenagers, young families and business people. It seems this is the kind of hotel everyone likes to stay at and it isn't restricted to one type of traveller.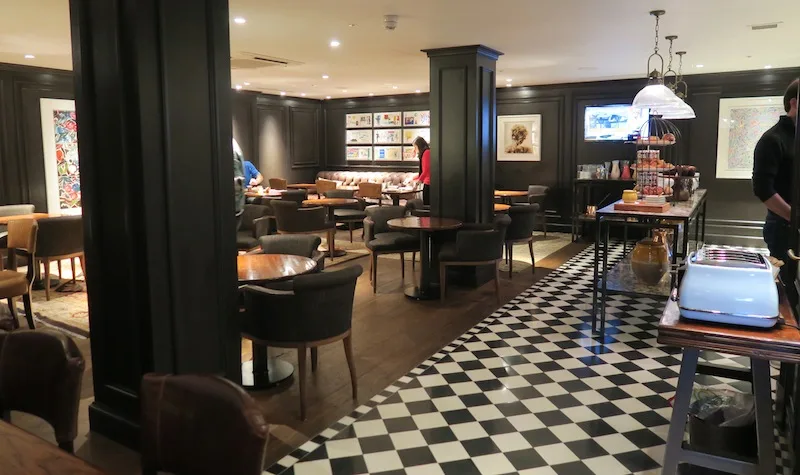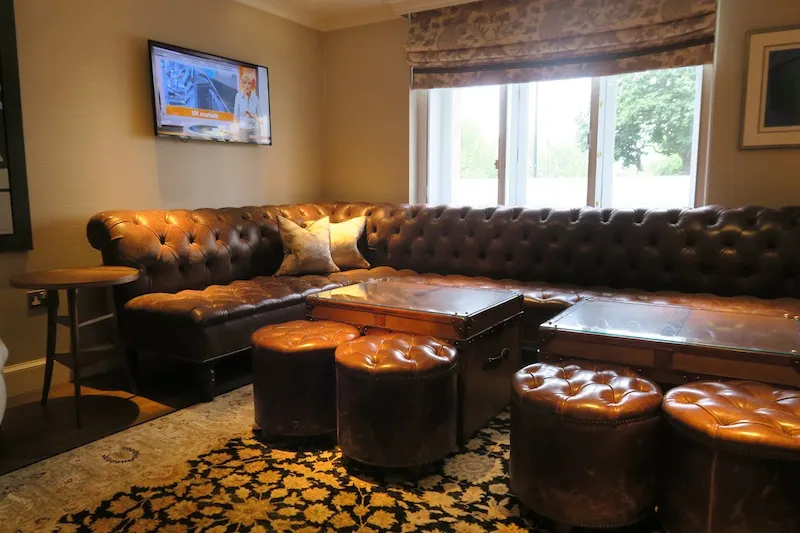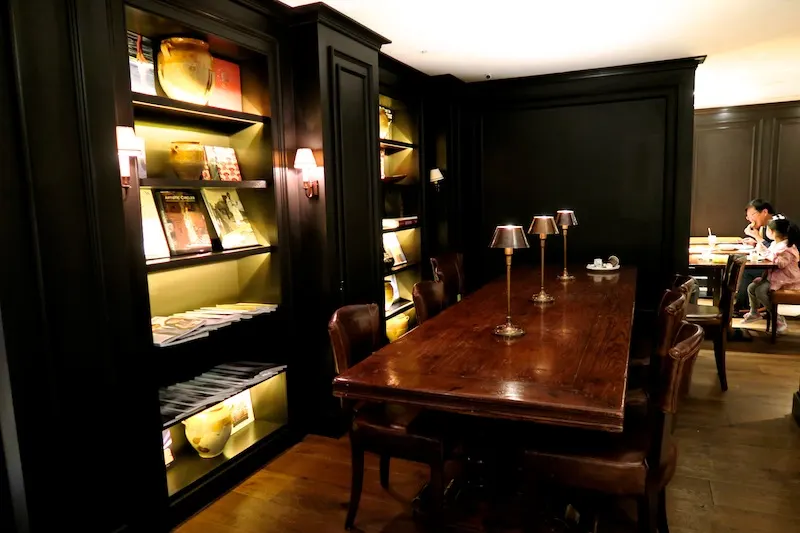 I made the most of another benefit of being a Marriott Rewards member, late checkout at

2pm! This

meant I had all morning and early afternoon to enjoy this wonderful hotel. Marriott Hotel Park Lane is perfectly located next to Marble Arch tube station on the Central line so you really are in the thick of it in central London.
I'd recommend Marriott Hotel Park Lane to anyone looking for a sleek and stylish break at a central London hotel, especially if you want a splash of luxury!
I teamed up with Marriott Rewards to create this post.