Welcome to the first in a series of blog posts about the UK's hidden gems. I don't know about you, but since lockdown began I've discovered so many local hidden gems. My local area has even more to offer than I imagined! I've asked some top bloggers to share some of their favourite hidden gems to help showcase all the gorgeous places we have around the UK.
This series is to encourage us all to get out and explore and also to help with overcrowding in some of our popular hotspots. I've asked all the bloggers contributing to this series to share some tips about the best times to visit and any additional tips to ensure we can maintain safe social distancing and not overcrowd smaller places.
As always, please do stay safe and respectful of local people and places. Remember that there won't be toilet facilities open in most places so it's best to stay as close to home as possible.
The first post is by Jenny Schippers from Travelling with my Girls and is all about Anderton Nature Park in Cheshire. At the end of the post she has a great suggestion for how you can make a full day out of a trip to the area.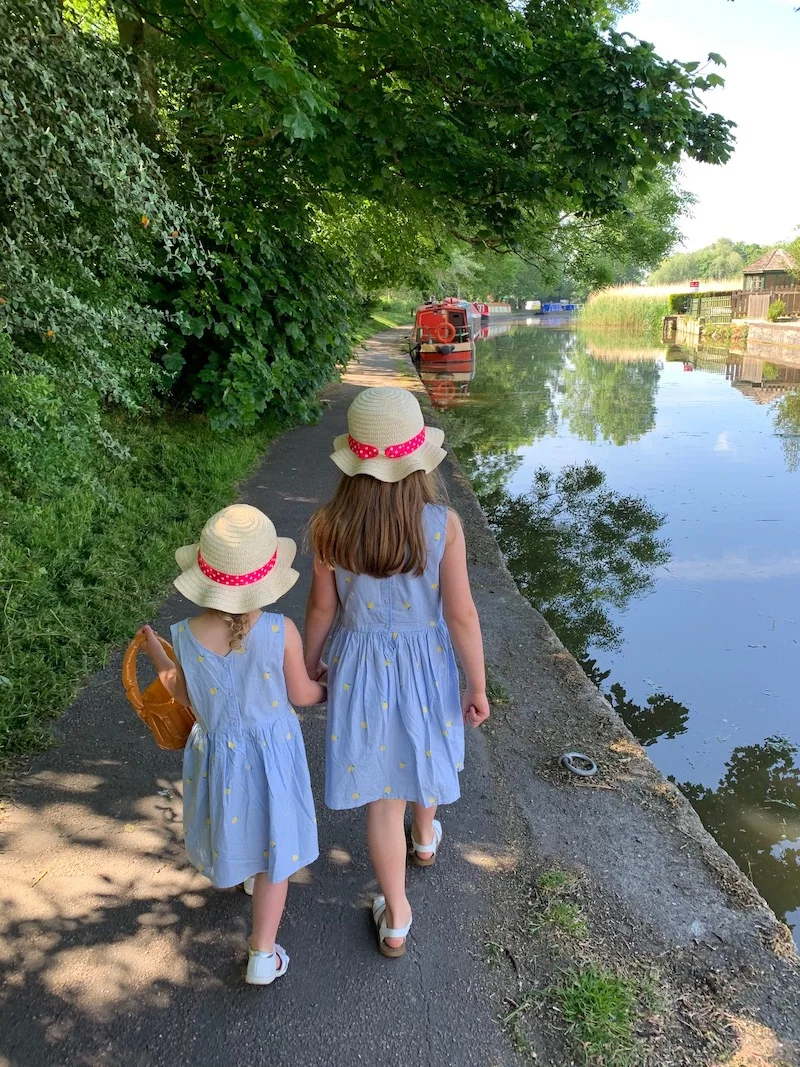 Anderton Nature Park
Like all the best hidden gems they are often discovered when you are not even trying to find them! We came across the Anderton Nature Park by pure chance whilst driving towards the neighbouring Marbury Country Park. We decided to go the long way round as it was a nice day and we had not driven the car much during lockdown!
The Nature Park is part of the 350 hectares of parkland named the Northwich Community Woodlands that stretch from Northwich town centre to Marbury Country Park itself.
Located next to the Victorian Boat Lift it creates a dramatic background and makes for a unique and interesting family walk.
The Anderton Boat Lift Visitor Centre is currently closed however you can still make use of the large car park, picnic area and canal/riverside walks whilst visiting the Nature Park. When the Visitor Centre is back open there are toilets (including disabled and baby-change facilities) a café and opportunity to visit the Boat Lift itself.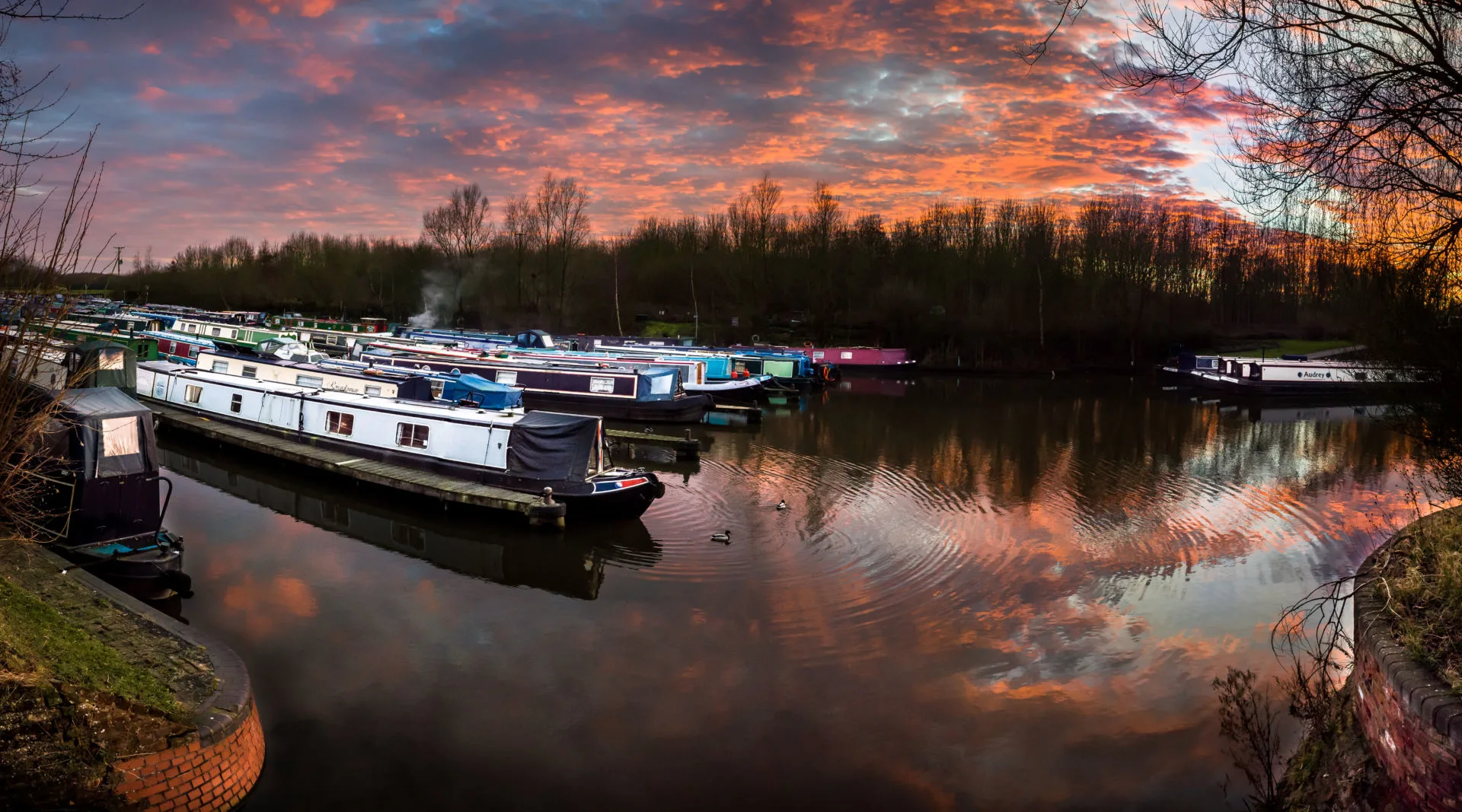 The Anderton Nature Park provides a haven for local wildlife and there is plenty of opportunity to spot water birds at the many ponds dotted along the trails. Whilst we were there, we spotted herons, swans and lots of ducklings.
The walking routes pass through woodland, through open fields, along the Trent & Mersey Canal and the River Weaver.
The trails are categorised as 'Easy' by Visit Cheshire and my children (3 and 6 years) navigated with no problem. The circular route starting/finishing in the car park takes approximately 2-3 hours to complete in full, however we did a small section of the route and still felt like we had seen plenty.
If you are lucky and time it right, you may even spot the Candy Boat that sells all kinds of sweet treats from a narrowboat on the canal. A real delight after a long walk! Make sure you check out the Candy Boat Facebook page in advance for a list of dates they will be visiting the area.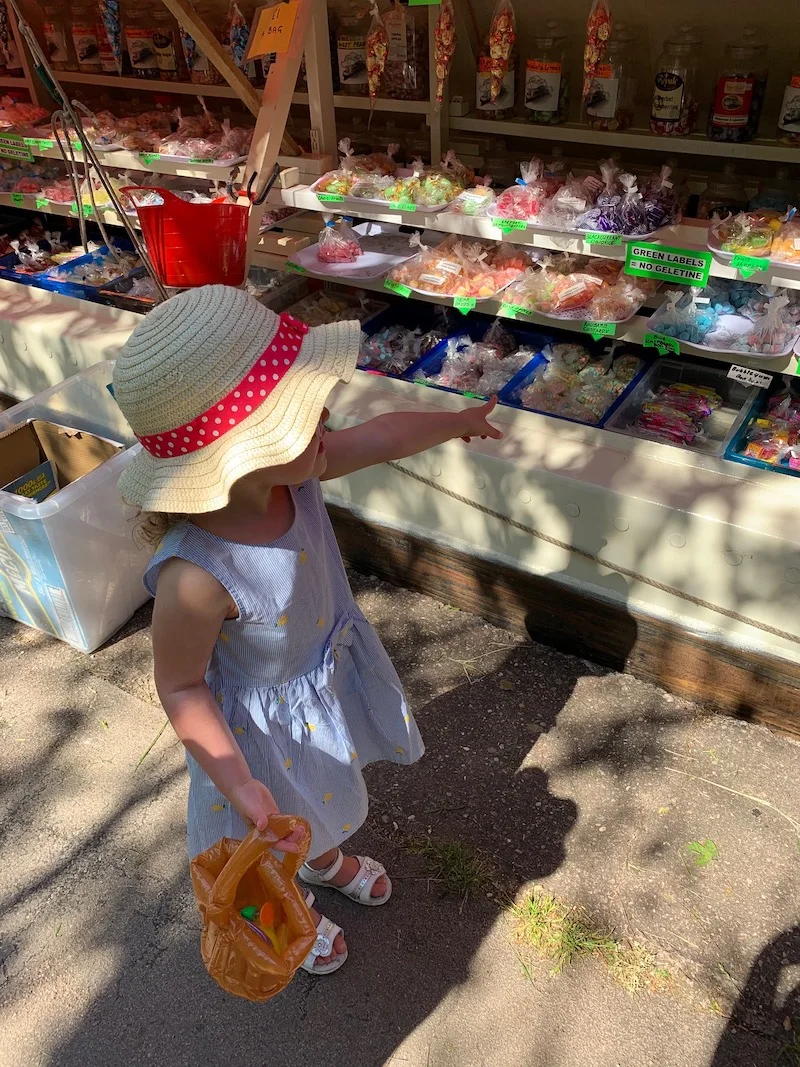 How to get to Anderton Nature Park
The Anderton Nature Park is within easy walking and cycling distance of Northwich town centre. There are also regular links via the bus network from Northwich and Warrington. If arriving by car, follow the signs for the Anderton Boat Lift from Northwich town centre or Junction 10 off the M56. There is a large car park (pay and display) open until 8pm during the Summer months.
Best time to visit Anderton Nature Park
I would suggest the best time to visit Anderton Nature Park is now whilst the Boat Lift Visitor Centre is closed. The whole area is noticeably quiet as visitor numbers are low and as such the wildlife is much easier to spot and social distancing easy to achieve. If the weather is pleasant bring a picnic and enjoy some time spent canal side watching the narrow boats sail by. On rainy days dress little ones in their puddle suits and wellies to enjoy plenty of muddy puddle jumping!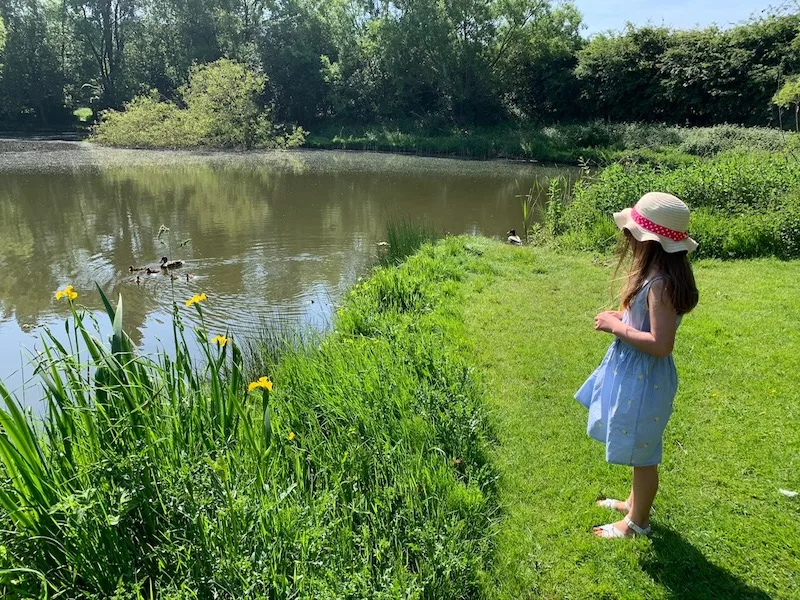 Insider tips for visiting the Anderton Nature Park
My top tip would be to arrive early, you will virtually have the place to yourself and as such you can relax whilst your little ones explore the woodlands and open fields. Download the Walks for All Leaflet from the Visit Cheshire website and plan your route beforehand based on the distance you wish to walk.
For any avid bird spotters there is a hide located at Haydns Pool and you can often spot dragonflies at the ponds. Head towards the Boat Lift on the canal bank and you will come across the bridge that links the cycle trail to the road. This bridge allows excellent views of the Boat Lift which is currently closed to visitors and makes for a photo opportunity.
Other things to see while you are at the Anderton Nature Park
If the Anderton Boat Lift Visitor Centre is of interest keep updated on their reopening by following their social media pages. It would be great to combine both attractions if travelling from further afield. You may also wish to consider taking a visit to the nearby Marbury Country Park which offers plenty of open space, a stunning avenue of lime trees and arboretum.
Don't miss the nearby chocolate-box village of Great Budworth and close-by Great Budworth Ice Cream Farm that are offering a limited take-away menu Friday, Saturday and Sunday 12-4pm.
---
I am Jenny Schippers, Mum of two (3 and 6 years) and I live near Warrington, Cheshire with my Husband, Mark. I spent several years working in long-haul travel before having children and I am now self-employed running children's music and sensory classes. In my spare time I love exploring Cheshire as well as travel writing. My Instagram account being @travellingwithmygirls