This post about tips for planning your holiday to Kerala has been sponsored by Kerala Tourism.
If you're planning a holiday to Kerala, or you're still in the early stages of deciding whether Kerala is the holiday destination for you, then this is the blog for you! Today I'd like to share why Kerala is such a gorgeous place and I'm going to help you plan your Kerala holiday.
Planning a holiday to India may feel a little intimidating as it's such a massive country with so much to do. India may also be very different to your usual European city break or a fly 'n flop beach break! But don't be put off, Kerala is an extremely easy place to travel and welcomes tourists from all over the world. There are so many things to do in Kerala and it's a wonderful place for your first holiday to India as it's a gentle introduction to this incredible country.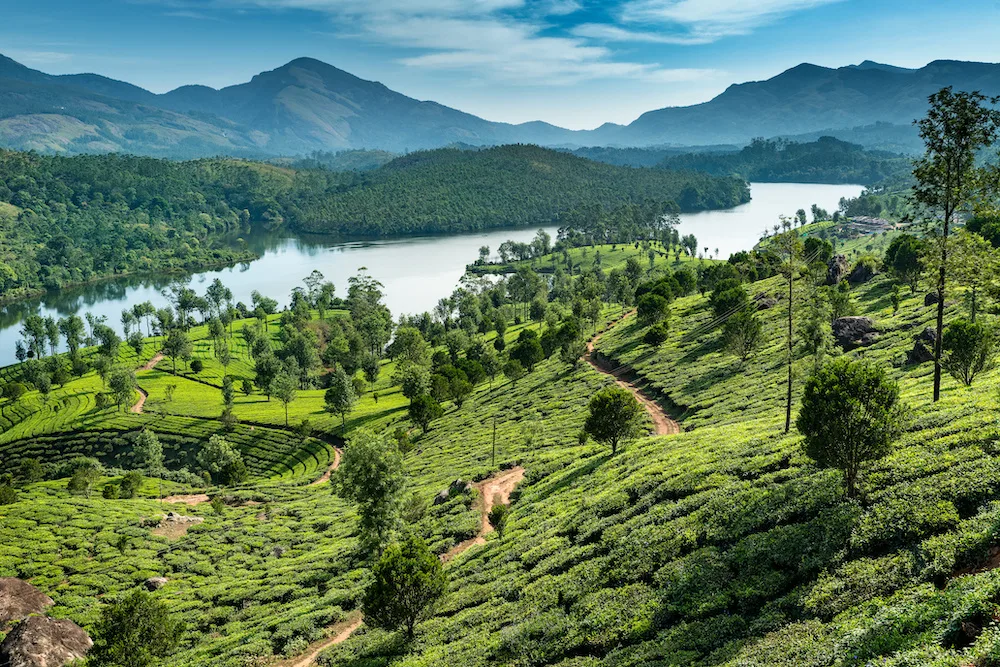 Why should you take a holiday to Kerala?
Let's start with the basics! Why visit Kerala and who would enjoy a holiday there?
I'll let this stunning video do the talking for a moment…
Human by Nature
As you can see from the Human by Nature video, Kerala is a beautiful, exciting, colourful place. Kerala is often referred to as 'God's Own Country' and nature plays a huge part in the lives of the people who live there. It's the beautiful nature and welcoming people that attract tourists to this region and many of the activities and Kerala tourist attractions are centered around nature.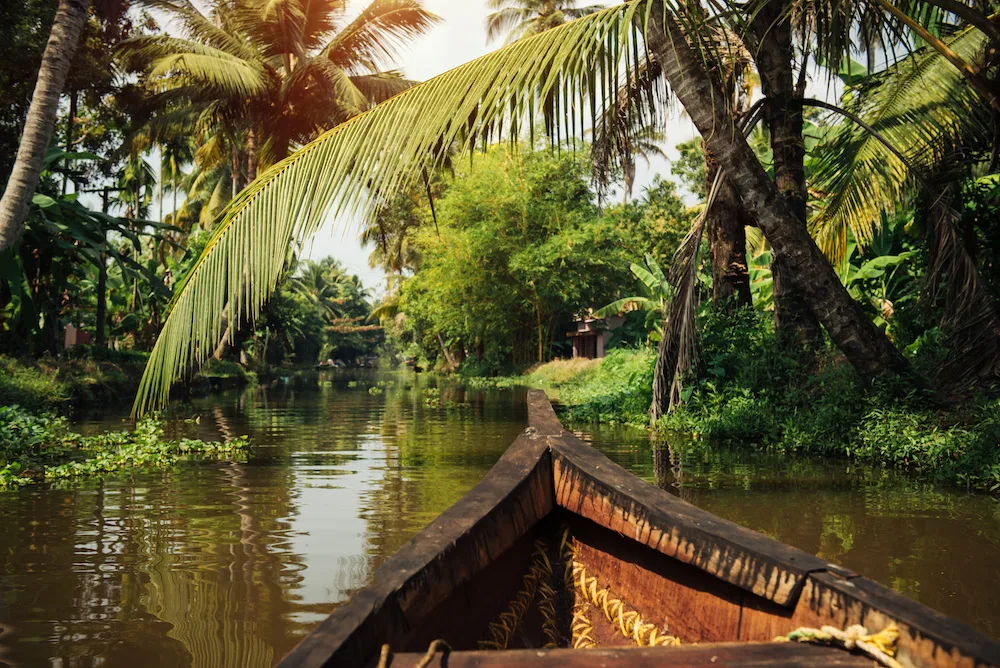 Who would visit Kerala?
Kerala is a holiday destination for those who love nature. Think tropical jungles, misty spice plantations and rainforests teeming with life!
If you enjoy being outdoors and having unique and exciting adventures, but also love the peaceful relaxation of nature then this is the place for you.
Kerala is the kind of place where you'll combine adventures with relaxation. Enjoy a holiday with a tranquil boat trip along the lush backwaters followed by an energetic hike through the mountains. Visit palaces and cities, buzzing markets and traditional villages. And then find plenty of opportunities to relax, whether that's at a luxury hotel, a unique guest house or as you float along the backwaters in a houseboat.
If you haven't visited India before then Kerala is a great place to start. It has a unique culture and a distinct way of life that feels very different to the rest of the country. Life here is slow, peaceful and relaxing, making it a perfect holiday destination. Kerala is also a gorgeous place to visit during a bigger trip to India. Many people choose to end a holiday to India in Kerala to get the relaxing holiday experience after a more energetic trip to somewhere like Delhi.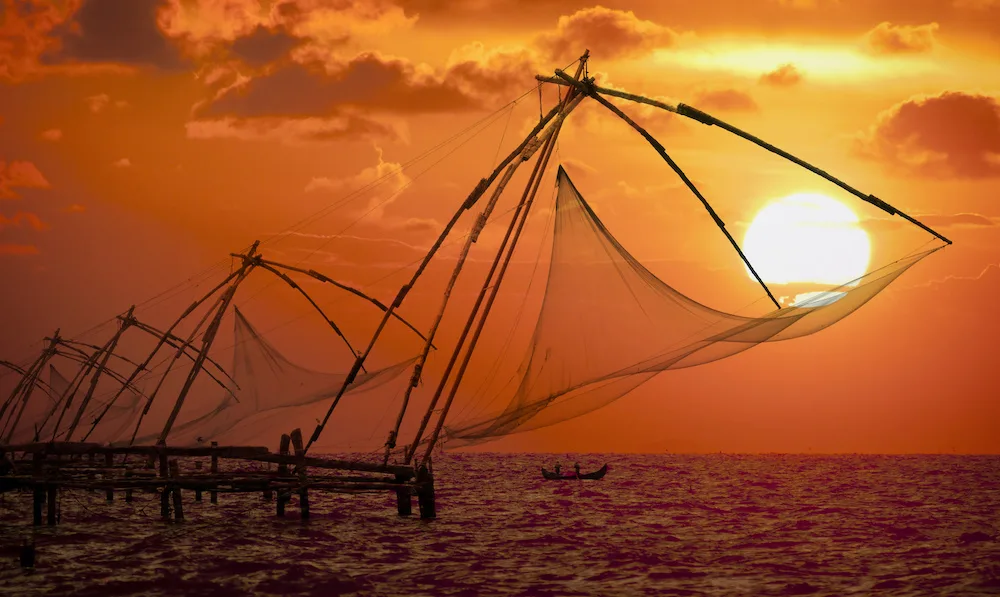 How to plan a holiday to Kerala
If you're feeling a bit overwhelmed by planning a holiday to Kerala or you're not sure where to begin then I recommend taking a combination of day tours or overnight tours and then have a few days to explore alone before taking another tour.
When planning a holiday to Kerala you have three options.
#1. Take a tour where everything is planned and organised for you
This is the easiest way to see as much as possible with as little stress as possible. Look at companies to like Intrepid Travel or G Adventures for small group tours with a tour leader to help you every step of the way.
#2. Arrange everything yourself
This is for the adventurous travellers and often the best option for backpackers and budget travellers.
#3. Do a combination of tours and self-planning
This is what I would recommend as you can plan days for relaxation, have space for flexibility and switch hotels or have unique accommodation experiences (like treehouses or houseboats!) But you'll also have some structured days where someone else does the hard work for you and you'll see and do a lot more than you would alone.
Tours are also a brilliant way to get to know the locals and get to see the lives of local people. I took a long tour in India and our guide truly made it the incredible experience it was. He was so interesting and had so many stories to tell that gave us a glimpse into life in India. He also introduced us to other local people in a natural and genuine way so we had the opportunity to talk to lots of people – which was honestly the highlight of the trip. Indian culture is so interesting and many local people are only too keen to chat to you and tell you more about themselves.
But the moments between tours can be just as fun – which is why I recommend a combination of tours and self-planned activities at a more leisurely pace. I remember being between tours and taking an overnight train where I met a woman who was about the same age as me and she was so excited to chat to me. She really wanted to practice her English too so we chatted for most of that overnight train journey and we're still in touch on Facebook now!
Below is my recommendation for people planning to do a combination of tours and self planning in Kerala
Where to stay during your holiday to Kerala
During your holiday to Kerala I recommend staying in Kochi/Cochin. If you're getting confused about Kochi and Cochin, don't worry, they're the same place. Kochi is the local name and Cochin is the name given by the British so it is often adopted by tourists.
I'd recommend staying in Kochi because this is where most international travellers will fly into and it's also where many tours will begin. You can start here and spend a few days exploring Kochi, relaxing and enjoying your accommodation before diving into some exciting tours.
You may also decide to leave Kochi for a few days and stay somewhere else before returning. A popular place to stay for a few days would be Munnar, a hill station and former resort for the British Raj elite, where there are tea and coffee plantations to visit.
From Kochi you can take day trips to nearby beaches such as Cherai Beach, go trekking, visit temples, visit bird sanctuaries or simply enjoy the buzz of the city. If you'd like a little help exploring then opt for a tuk-tuk tour or a guided walking tour.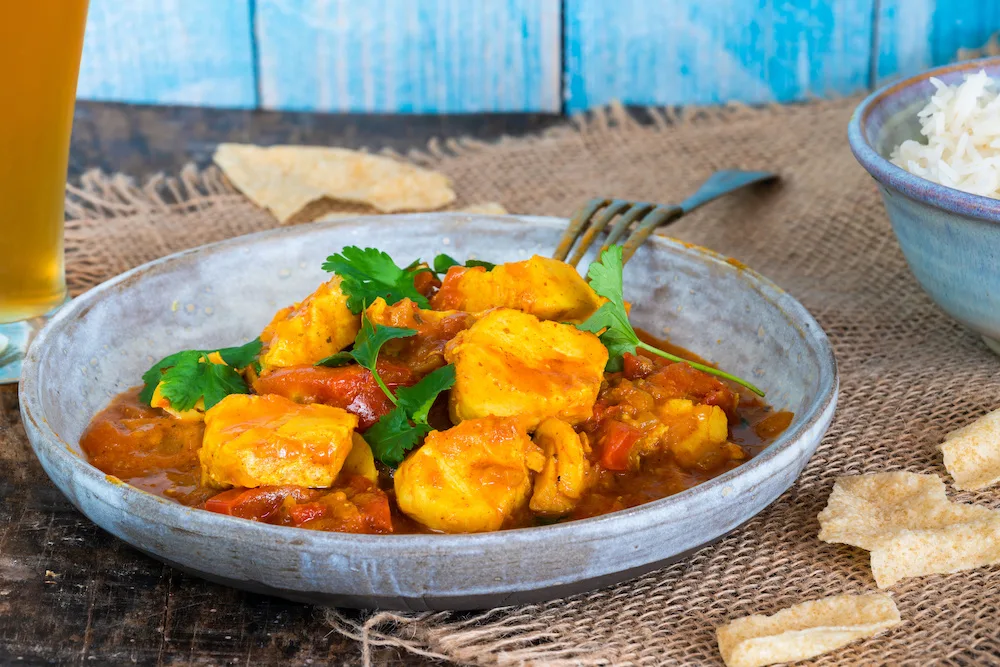 What to do in Kerala
My friend, Vicky Flip Flop, has a great list of 52 things to do in Kerala. I also have a list of 10 things to do in Kerala here. Check that out but here's a quick summary and a slightly different list.
Take an overnight trip through the backwaters on a houseboat

Visit a tea plantation in Munnar

Visit Fort Kochi at sunrise or sunset to see the fishing nets

Visit Athirappilly Waterfall

Watch a Kathakali show

Stay in a treehouse

Go hiking in Munnar

Take a tuk tuk tour around Kochi

Visit a wildlife sanctuary

Take a cooking class or a foodie walking tour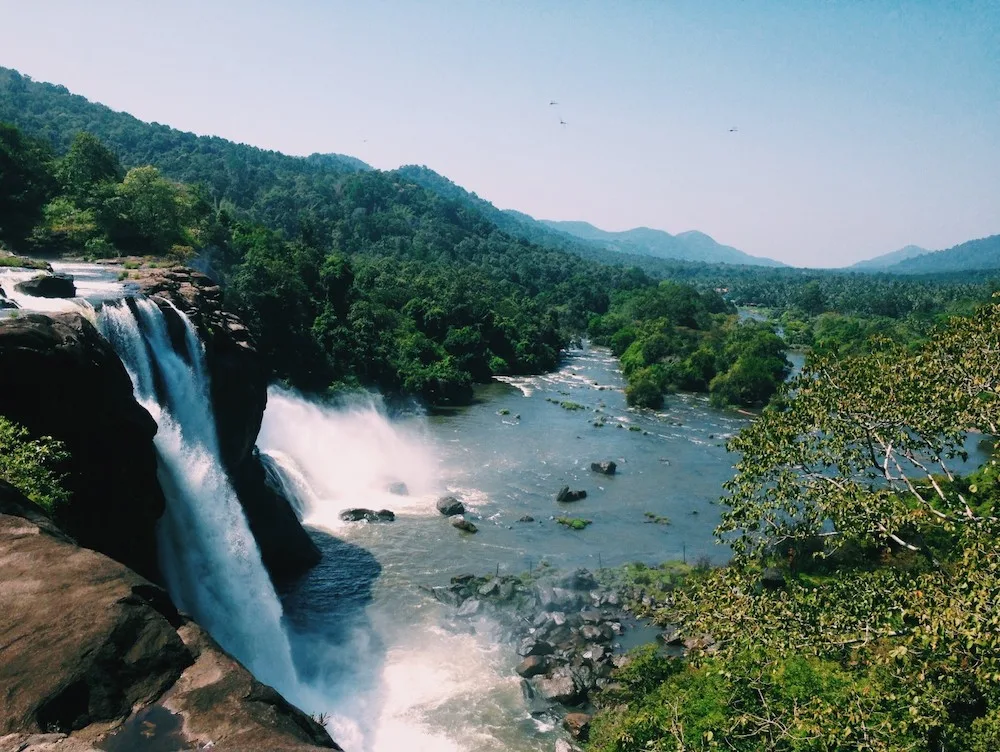 Tours to take from Kochi
These are some of the tours I've found departing from Kochi. This first tour which combines a stay in a treehouse, a stay on a houseboat and a visit to Munnar sounds incredible!
4 day tour staying in a treehouse, a houseboat journey along the backwaters and a visit to Munnar
3 night, 4 day stay on a houseboat
Small group Keralan food cooking class
Visit Athirappilly waterfall near Valparai
Kayak along the backwaters and canals of Kadamakkudy Islands
Visit the the high-altitude hill station of Munnar

Those are my tips for planning a holiday to Kerala.
[one_half]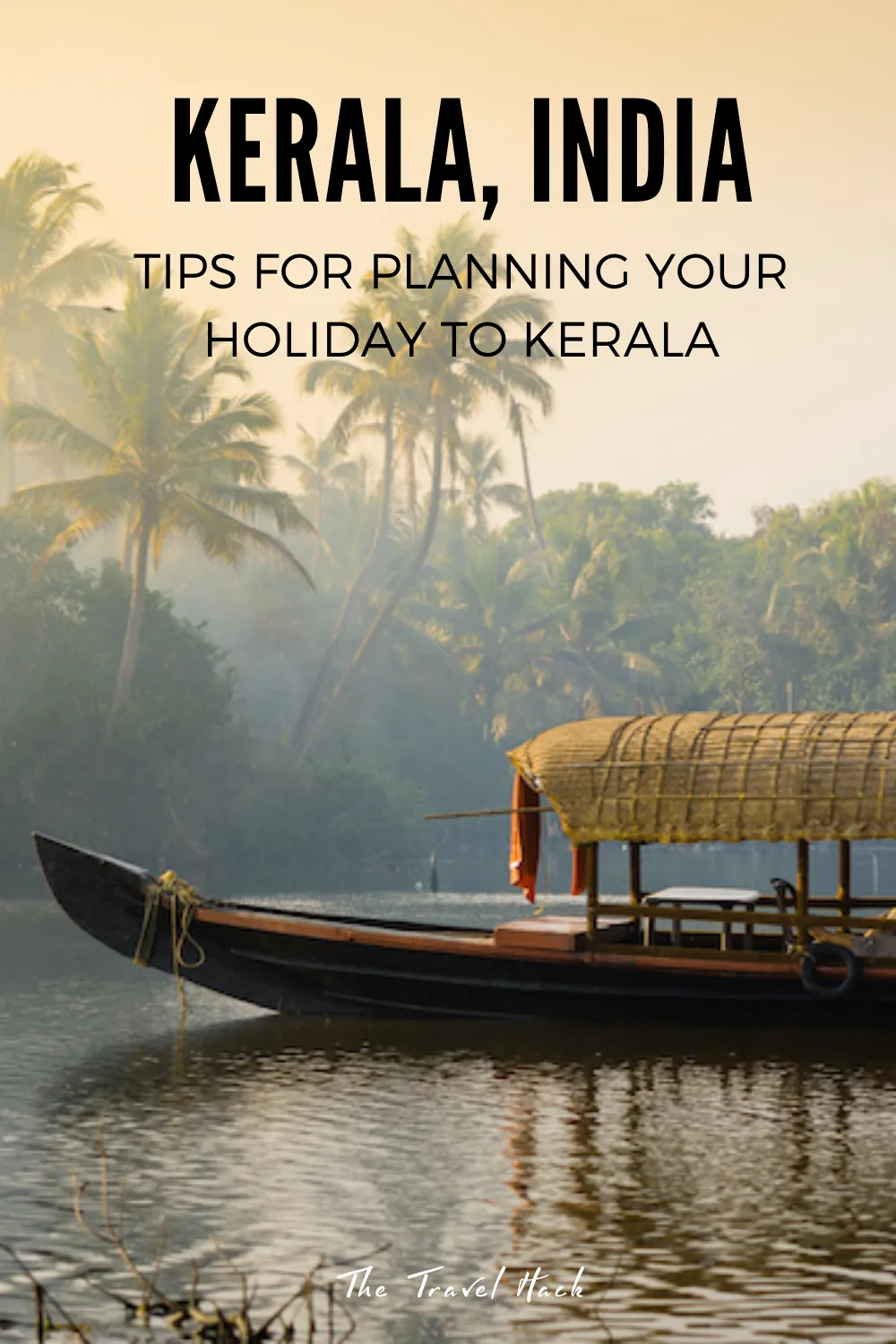 [/one_half]
Read more about my experiences in India below:
My experience taking an organise tour in India
Searching for tigers in Bandhavgarh National Park
What women should pack when travelling to India
A magical candle and flower ceremony in Varanasi, India
How to survive sleeper trains in India
Top tips for visiting the Taj Mahal
The enchanted forest of Yab Yum, India
An introduction to Ayurveda in India