Today's blog comes from Sophie, the blogger behind Sophie's Suitcase. Sophie wants to share more about the gorgeous Newburgh 'seal' Beach in Aberdeenshire, Scotland, where you can spot seals all year round!
I've been asking bloggers to share their favourite hidden gems around the UK and, while this beach might not be hidden, I'm sure there are lots of visitors to Scotland who hadn't considered visiting this area and didn't know you could see seals there!
Newburgh Beach isn't far from Aberdeen and I do love a city with a beach nearby so you can get your city and beach fix in one! I'll hand it over to Sophie now who will tell you more about why you should visit Newburgh seal Beach!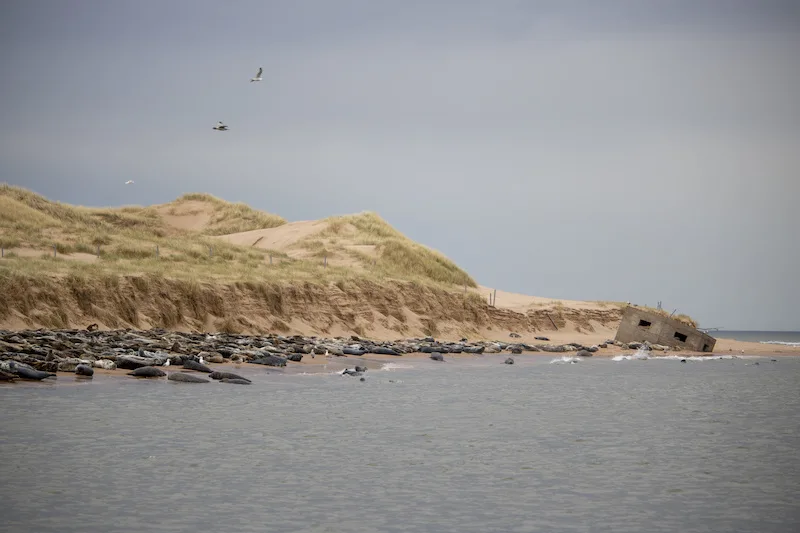 Often left behind by tourists when they visit Scotland, Aberdeenshire is underrated!
West Scotland may offer visitors famous lochs and mountain ranges, but it's the region of Aberdeenshire where you should head for wildlife, beaches and beautiful coastal walks. Located only 13 miles from Aberdeen, Newburgh Beach makes for a great day trip from the city.
Newburgh Beach is famous for its seal colonies, who occupy the beach in their 100's throughout the year. The 400 strong colony of seals at the mouth of Ythan River is a must-visit destination for nature lovers and photographers. This beach is perfect for families too, as children will love watching the seals, as they are comical to watch from a distance.
When visiting Newburgh Beach to see the seals, be careful of getting too close as they can become distressed when visitors get too close. To enjoy the nature reserve visitors must respect the wildlife that is protected here.The seals come to these beaches to rest so for the safety of you and your family, it is also recommended to keep at a distance. If some of the seals raise their heads, then it's a sign you are too close and they are becoming nervous, so step back.
It's not just seals people visit Newburgh Seal Beach for. This stretch of coastline also being famous for some of the largest sand dunes in Britain at Forvie National Nature Reserve which is just 1 mile from Newburgh Beach and is well worth a visit. There is also lots of oyster catching done here! Forvie is one of Scotland's most dramatic stretches of coast and it makes for an amazing hiking trail through Aberdeenshire's most popular spot for seeing wildlife.
The wide, sandy beach and surrounding sand dune system have created the perfect habitat for wildlife, including a variety of bird species, and the largest population of Eider Ducks in Europe.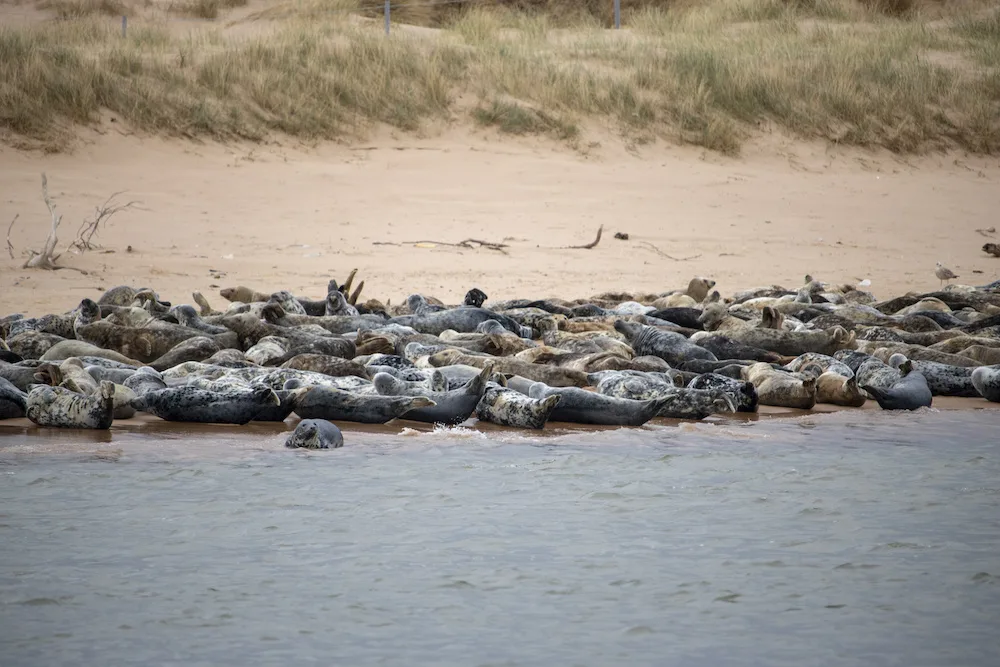 How to get to Newburgh Seal Beach
Newburgh Beach is just 20 minutes north of Aberdeen.
If you're driving, head north out of Aberdeen on the A90, turning onto the A975 to Cruden Bay.
Once you arrive there are three main entrances to the reserve with car parks at Newburgh (AB41 6BY), Waterside car park (AB41 6AB) and the visitor centre car park.
Close by you can also find facilities such as toilets, shops, places to eat, and places to stay in the village of Newburgh.
Don't worry if you don't have a car as there are also public bus services from Aberdeen.
Best time to visit
Any time of the year is a good time to visit this beach, and the seals are there throughout the year. If you want good weather though, travel to Newburgh Beach during summer so you can take a picnic and enjoy the beach.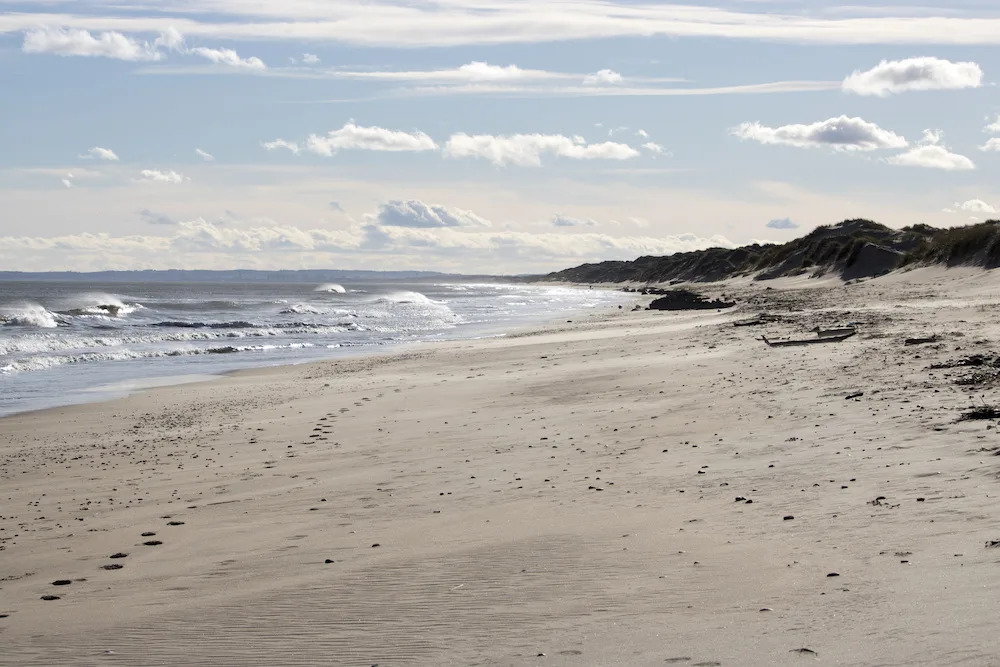 Insider tips
If hiking is your thing, the coastal walk from Collieston to Newburgh Beach is beautiful and takes around 2 hours return.
You wander along the banks of the Ythan Estuary, through the sand dunes of the Forvie National Nature Reserve and past the ruins of 12th-century Forvie Church, before being presented with the colony of seals at Newburgh beach.
Other things to see while you're at Newburgh Seal Beach
After you've finished your hike, you could head to the ruined Knockhall Castle, near Newburgh which was inhabited for a century by Clan Udny.
Other things to do whilst in the area include golf, windsurfing, cycling, bird watching, and angling.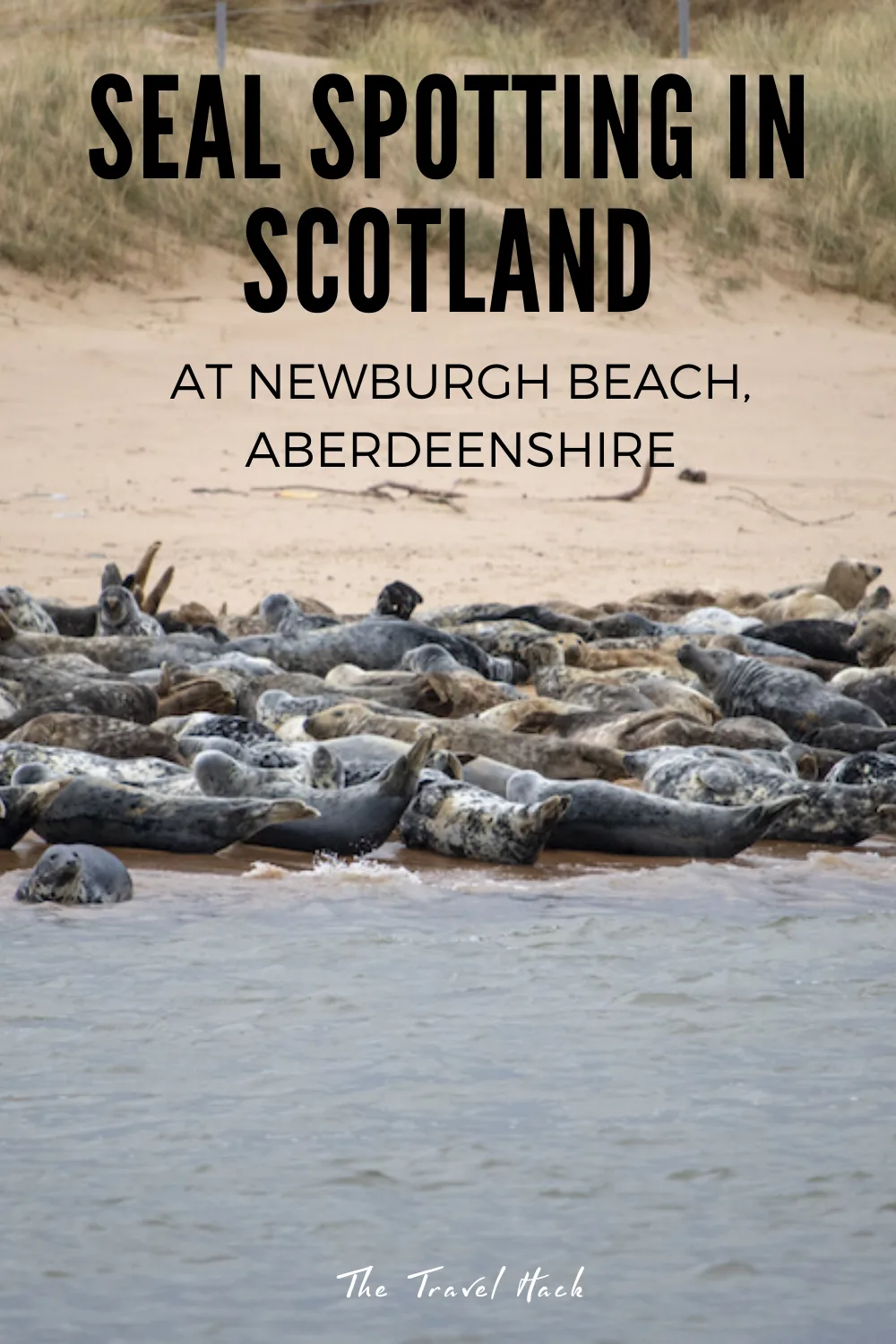 ---
Sophie runs the blog Sophie's Suitcase, an award-winning adventure blog. Sophie is a brunch-loving traveller with a passion for unique experiences and you will usually find Sophie outdoors, or exploring some of her favourite cities with a camera in her hand.
Read more about Scotland in the following blog posts
The Travel Blogger's Guide to Scotland
The Travel Hack's Guide to the Orkney Islands
5 of the best day trips from Edinburgh
The best places to eat and drink in Glasgow
Top Instagram spots in Edinburgh
A beginner's guide to Edinburgh
How to spend 48 hours in Glasgow
Forest Holidays in Ardgartan Argyll