During the first weekend of September it was time to indulge in the weird and wonderful sights and sounds of Festival Number 6, a unique festival which descended on the picturesque village of Portmeirion in North Wales. Being pregnant and almost ready to pop, I very sadly decided to give the festival a miss this year. Luckily, there were a few raised hands ready to take my place as a Festival Number 6 Blogging Ambassador! Luke Pilling, our newest contributor, got stuck in with an epic weekend of mud and madness.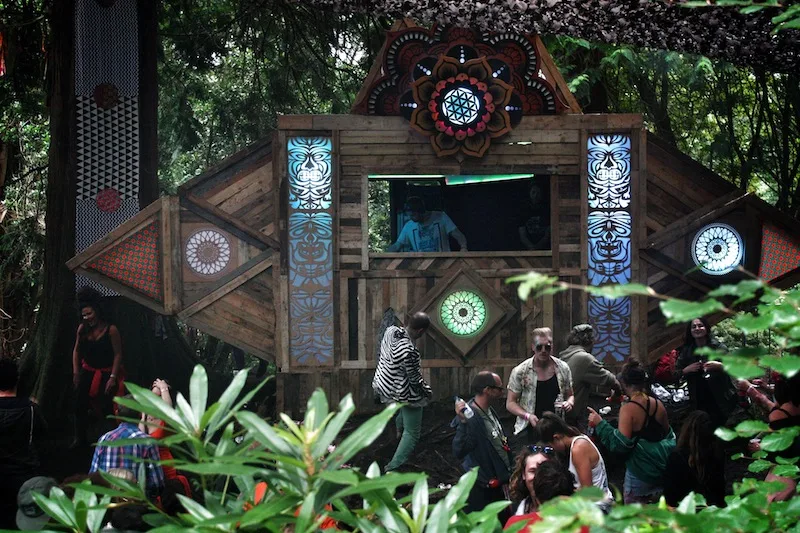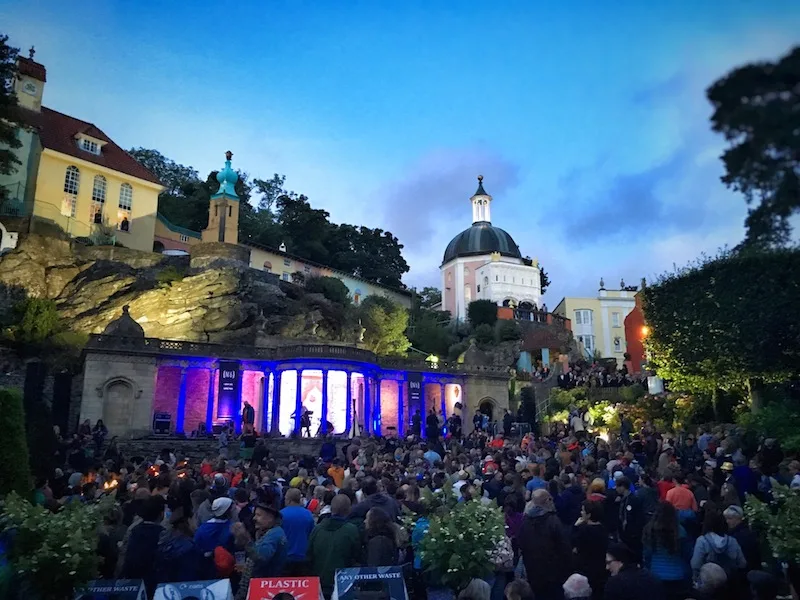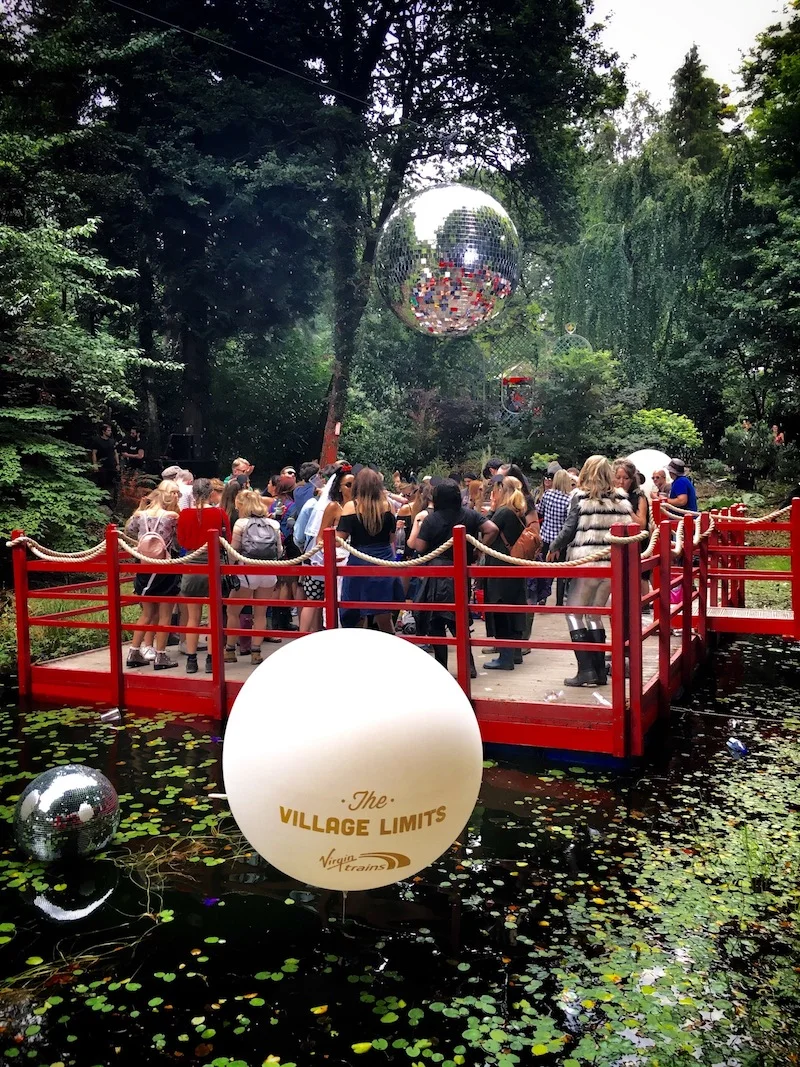 [column size=one_half position=first ]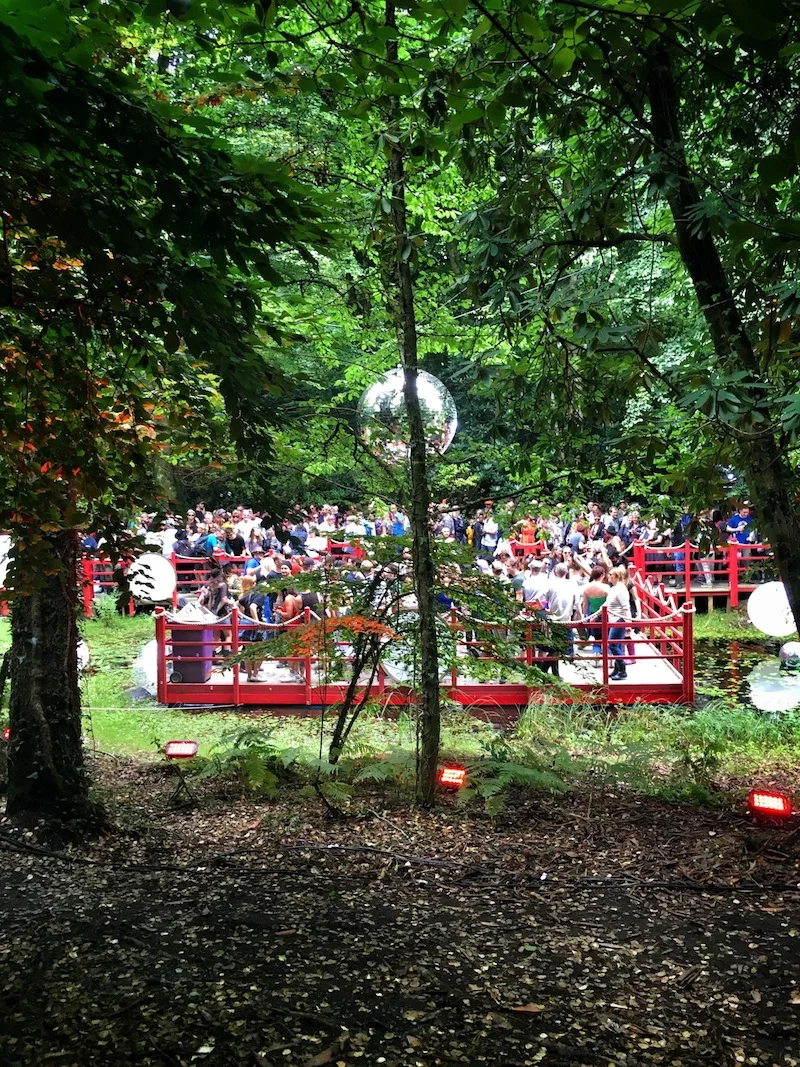 [/column]
[column size=one_half position=last ]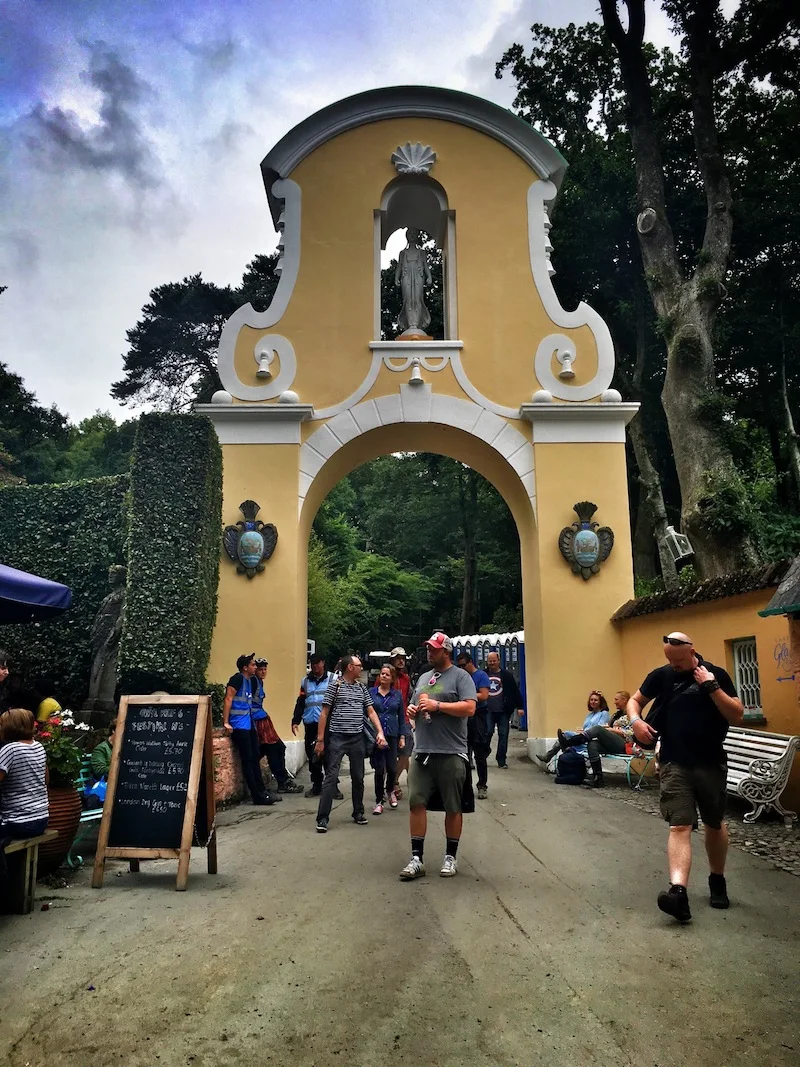 [/column]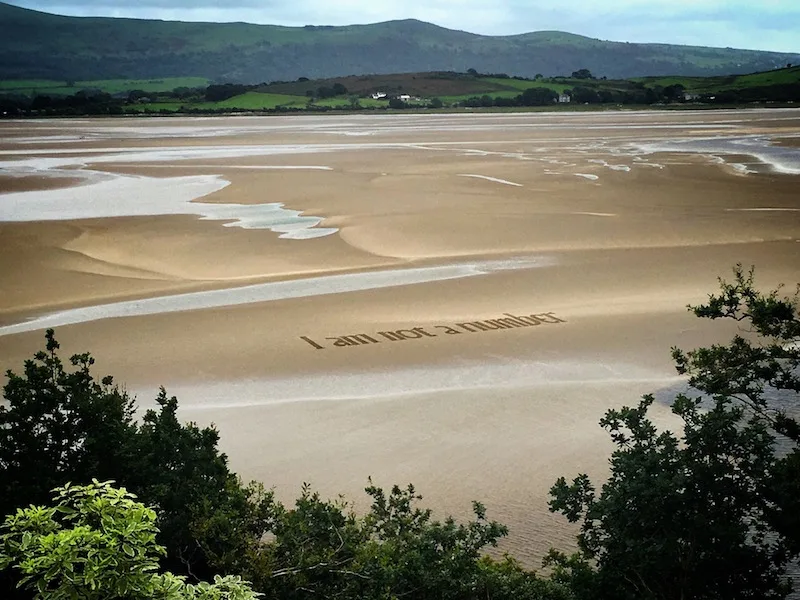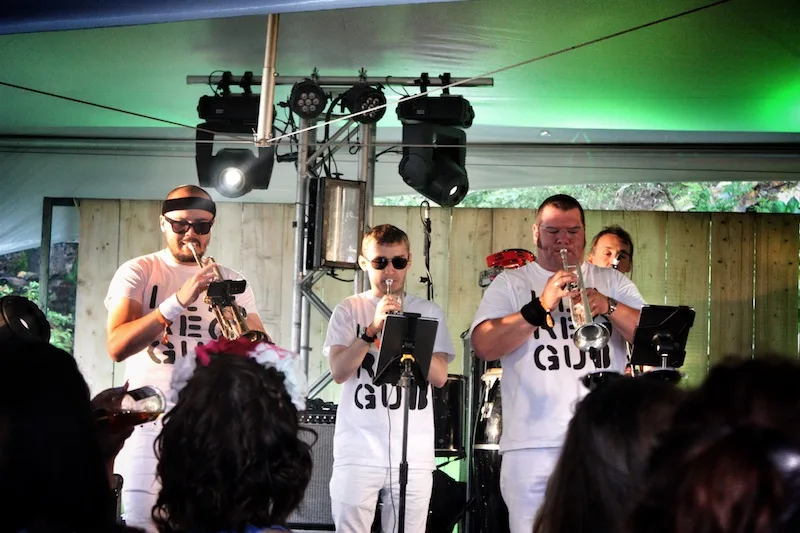 Festival Number 6 is a chance to lose yourself in the beautiful, Italian-style village of Portmeirion in the most unforgettable way possible. The village was designed by Sir Clough Williams-Ellis and made famous by the television series "The Prisoner", from where the festival gets it's name. The pastel coloured buildings and 70 acres of mature gardens and woodland make an incredible and completely unique setting for a festival. You can chose to stay in a range of abodes, from a fairytale castle, white washed cottages, luxurious yurts or your very own humble tent!
We opted for the humble tent this year and after a short bus ride from the Park and Ride service, we pitched our home for the weekend, squeezed into our wellies and headed in!
Festival Number 6 is known for being one of the best boutique festivals in the UK, bringing together an eclectic mix of bands, performers and amazing food and drink vendors from all over the world. There's so much to chose from including numerous craft ales, scrumptious hand made Scotch eggs, delicious gin and tonics, and even room for the great British favourite, cheese on toast! (more than one visit was made to this one!)
This boutique festival has gone from strength to strength over the last five years, reaping accolades and awards as it goes, including Best New Festival, Best Small Festival, Best New Line Up amongst many others.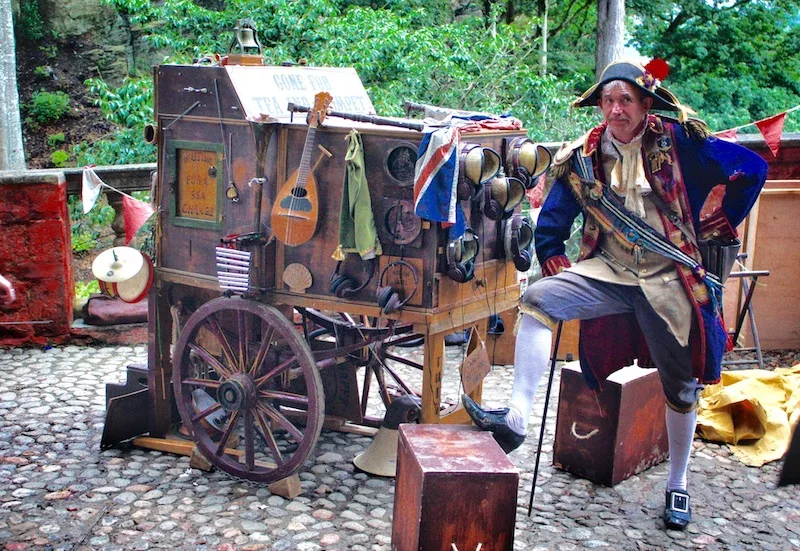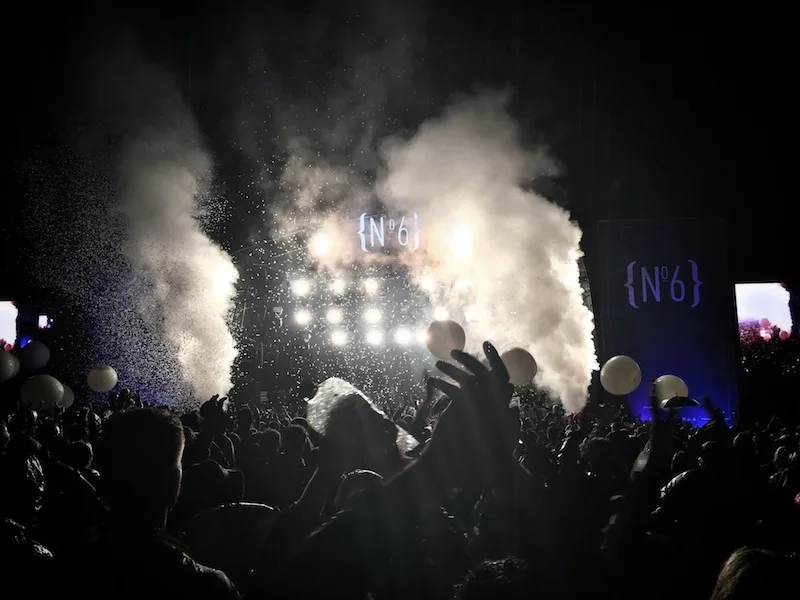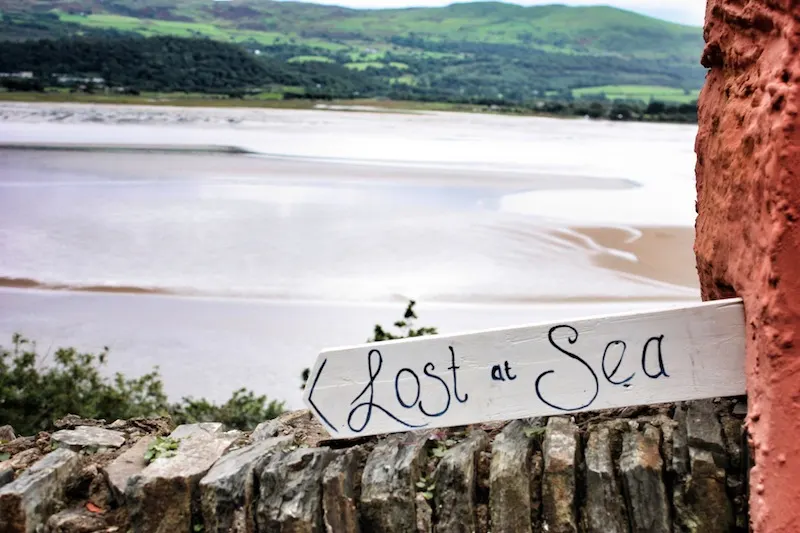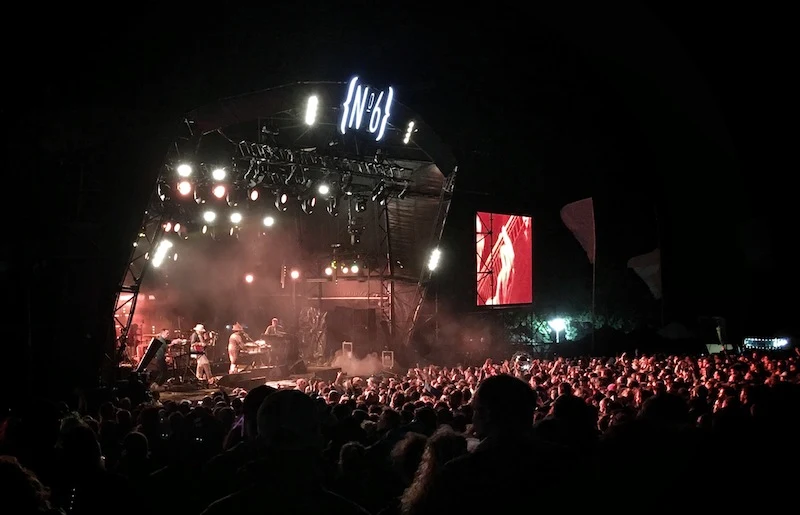 [column size=one_half position=first ]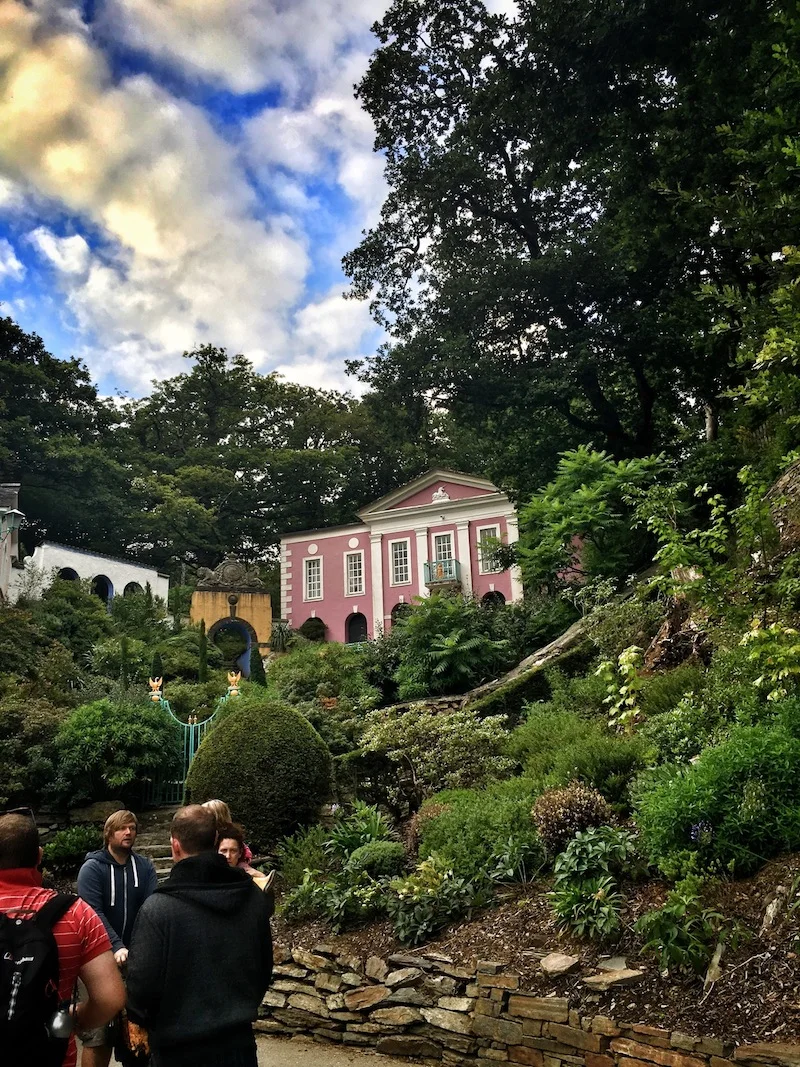 [/column]
[column size=one_half position=last ]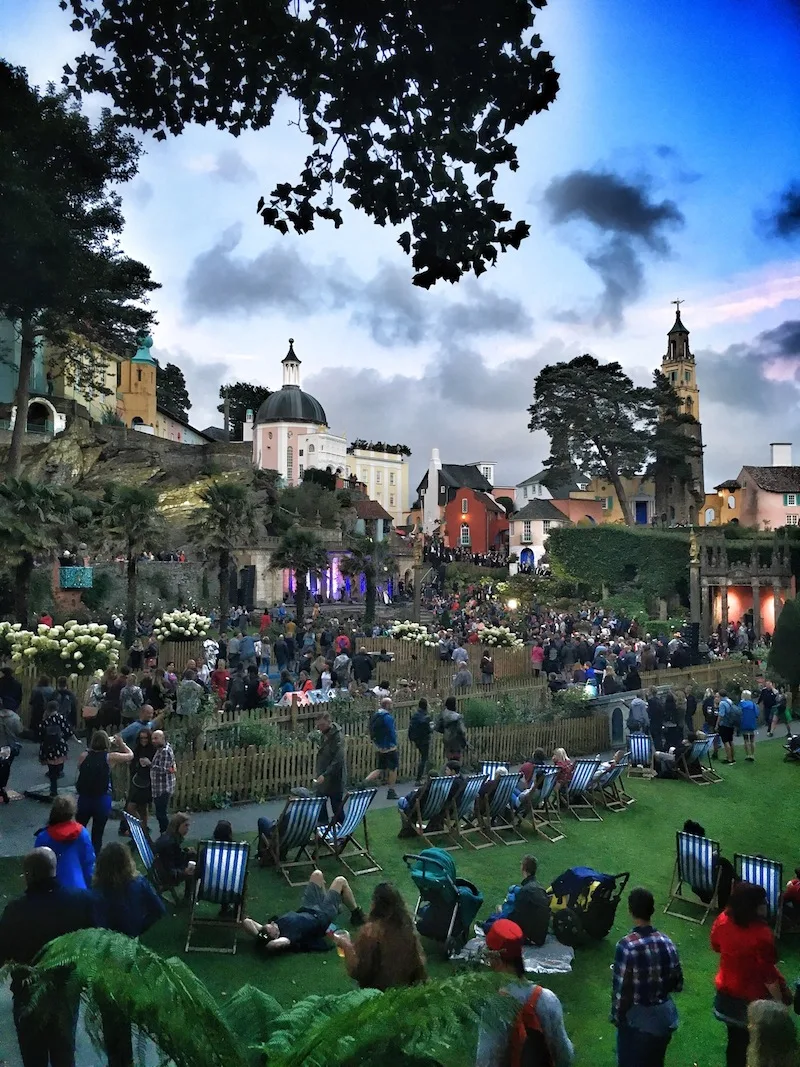 [/column]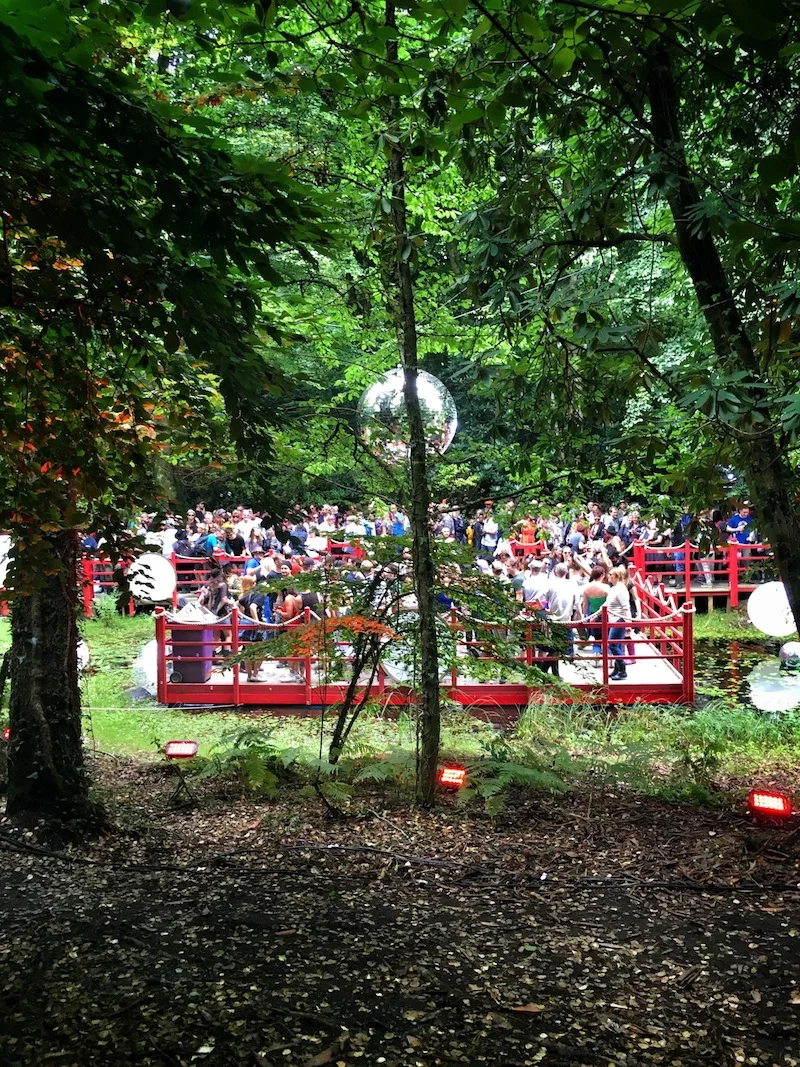 [column size=one_half position=first ]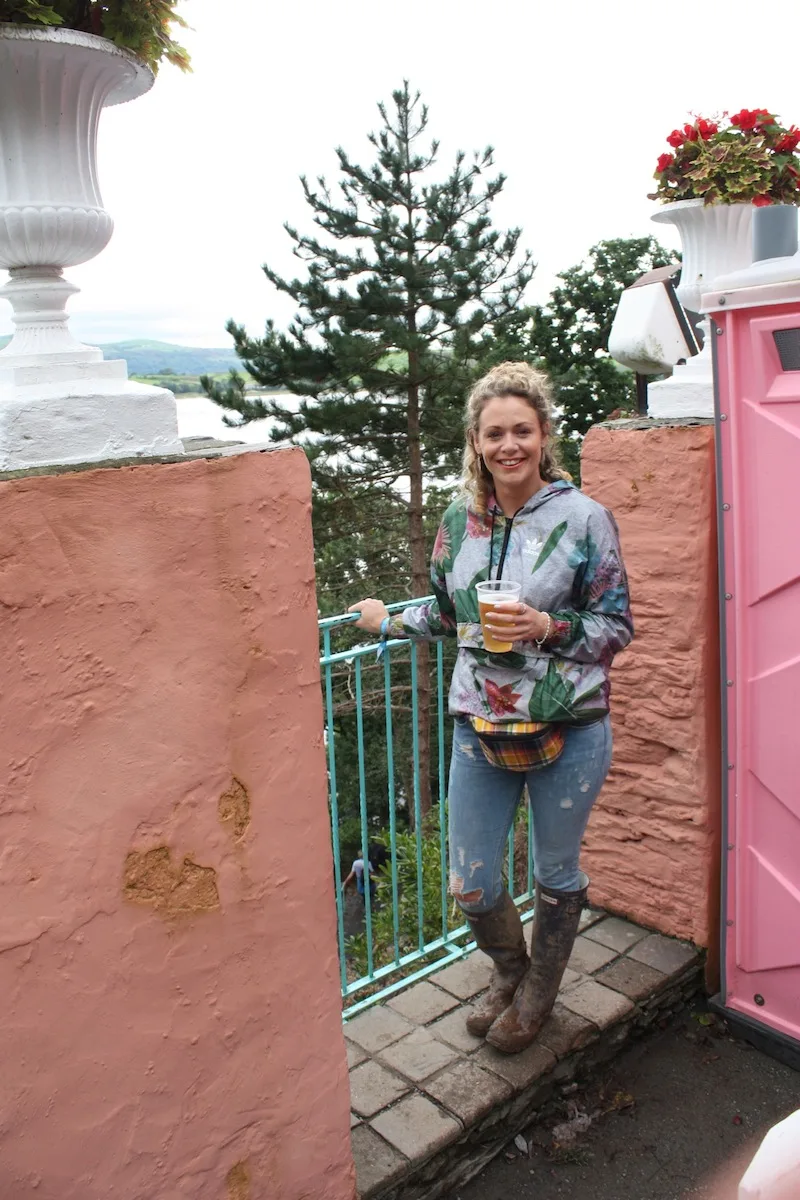 [/column]
[column size=one_half position=last ]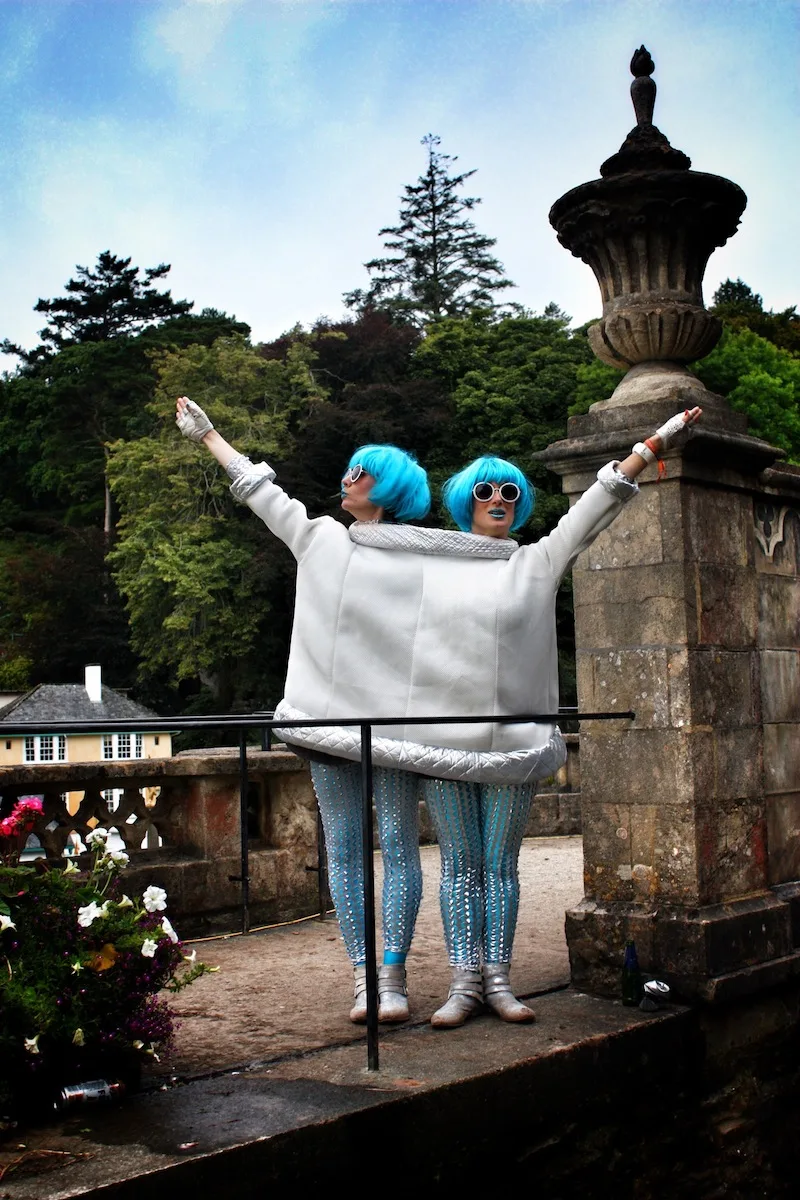 [/column]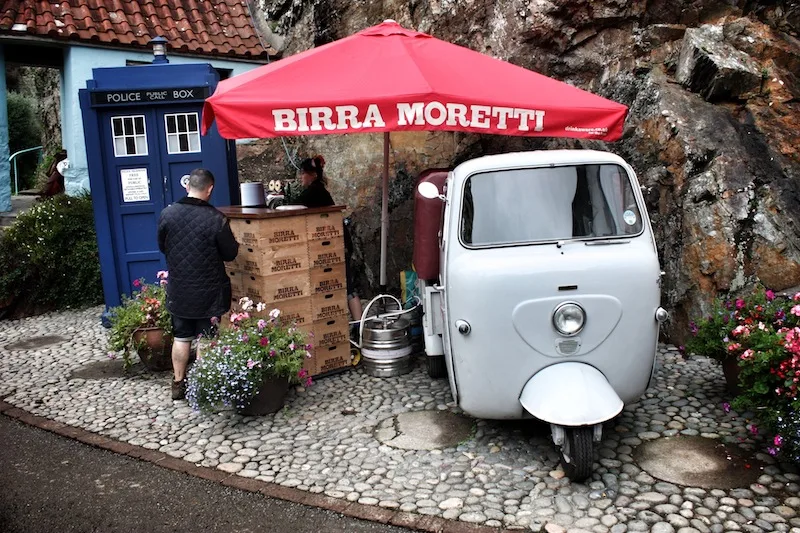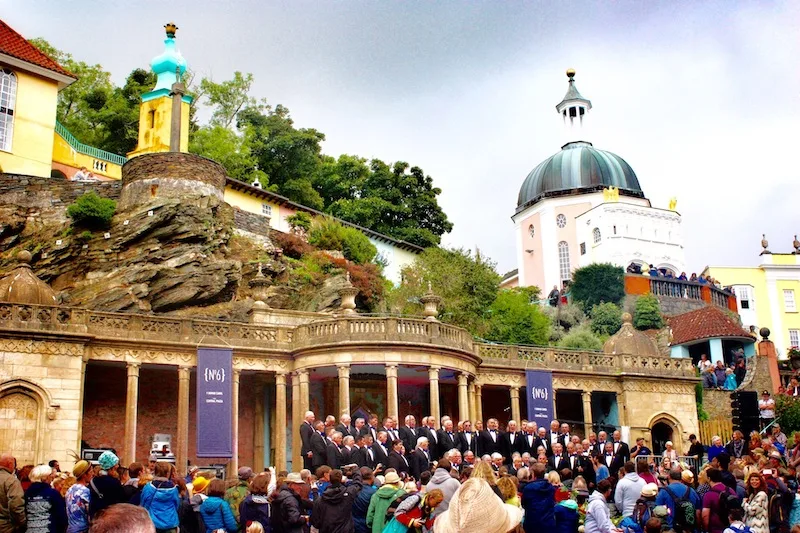 [column size=one_half position=first ]
[/column]
[column size=one_half position=last ]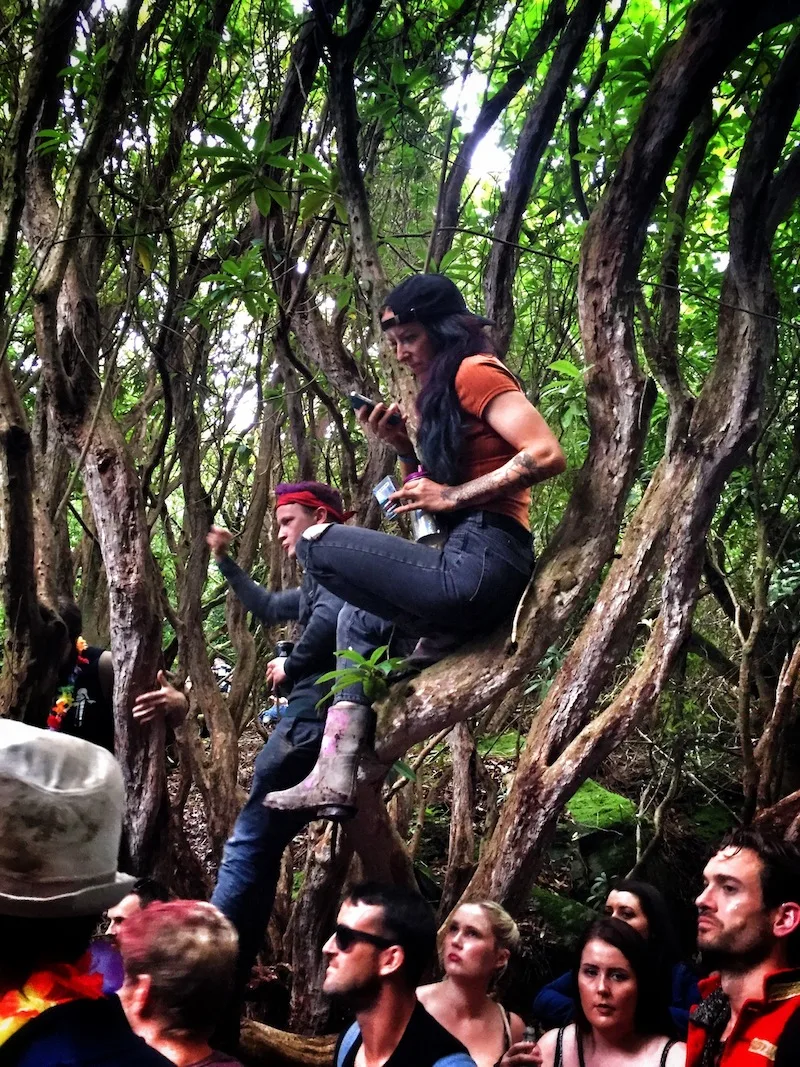 [/column]
It might be an old cliche but there really is something for everyone at No.6.
You can be relaxing in the in the centre pavilion surrounded by lush Mediterranean gardens and towering Italian architecture while watching the Brythoniad Male Voice Choir belting out the Welsh national anthem. Then, after a beer-induced wobbly walk through the enchanted trees and winding paths, you can be raving to house music in the woods with some of the UK's best DJ's! The Gottwood set at the Lost In The Woods Stage was a firm favourite!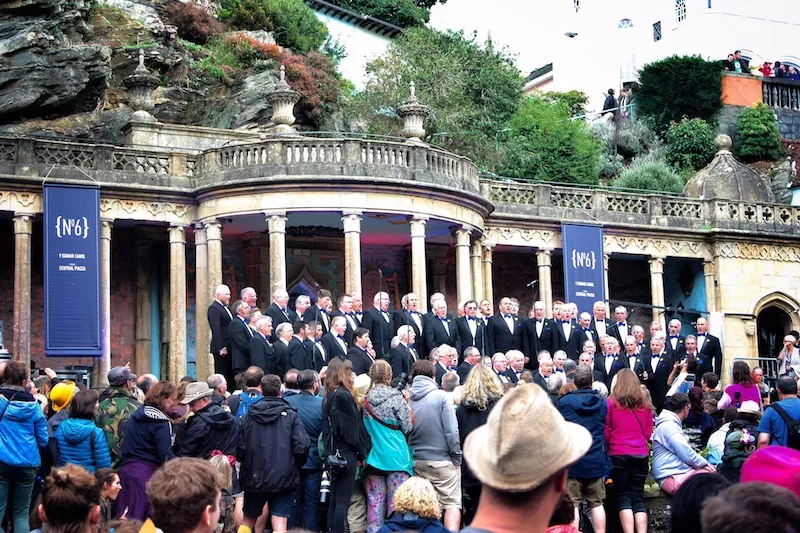 There are so many acts and performers on throughout the weekend but some of the Main Stage highlights have got to be Hot Chip on the Friday night, who, even with the wind howling through the site, got everyone on their feet and made you forget the weather, at least for a short while!
And it's not just the music that keeps you entertained throughout the weekend. You can choose from free paddle boarding in the River Dwyryd estuary to splitting your sides with a comedian in the Gatehouse or delving into Dinner At Clough's, an extraordinary culinary experience created especially for Festival No.6 where you can gorge on bespoke cuisine from renowned Michelin star chefs from all over the world.
This year the festival was also sponsored by Volvo, who created an indulgent Swedish spa area, complete with chill out area and wood fired hot tubs overlooking the River Dwyryd estuary. It's the perfect way to sit back, relax and forget all your troubles…… And the mud!
Then came Sunday nights headliners, Noel Gallagher's High Flying Birds, with a great set of tunes old and new – they even chucked in a few Oasis classics, much to everyone's delight! It was great, and then it got even better when Noel announced a special guest would be joining him on stage and out strolled the one and only Paul Weller! The already ecstatic crowd erupted and they continued to blast out The Jam classics, "Pretty Green" and "Town Called Malice". A perfect end to a perfect weekend.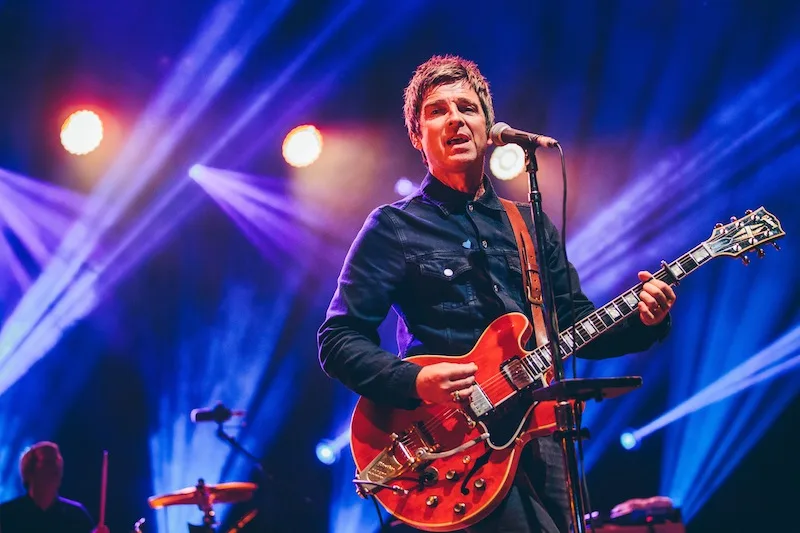 So there you have it… Another truly unique experience, dancing and drinking the weekend away in the most beautiful setting for a festival imaginable.
Until next year Festival No.6. We'll be seeing you!
My Highlights from Festival Number 6
Noel Gallagher's High Flying Birds (Plus PAUL WELLER, unbelievable!!!)
Craig Charles – Funk & Soul DJ Set (Great every time I see him)
Lost In The Woods Stage – Gottwood takeover (Feet were hurting we danced that much!)
Brythoniad Male Voice Choir (Hearing the Welsh national anthem sang with such passion was breathtaking)
Hot Chip
Gallops (our friends from Wrexham)
Llareggub Brass Band (Got everyone in the mood down by the pool)
Foodie Favourites!
Read more
12 reasons why I'll be going back to Festival Number 6 next year – Vicky Flip Flop
Visiting Portmeirion: The Italian style village in North Wales
The Epicness of Festival Number 6 (My post from last year)