Have you ever felt like New Year's Eve was…well…a little bit of a let-down?
There's something about the anticipation – the expectation that I absolutely must have an epic time – that leaves me with a nagging sensation. A feeling that my New Year's Eve experience isn't going to be quite good enough.
But that's just because I'd never been to Edinburgh's Hogmanay.
New Year's Eve, known as Hogmanay in Scotland, is more than just an incredible fireworks display over Edinburgh – although it has that, too. It's a festival, a celebration, a party, and an adventure. It's a three-day extravaganza packed with entertainment and culture, set against the dramatic backdrop of a picturesque city.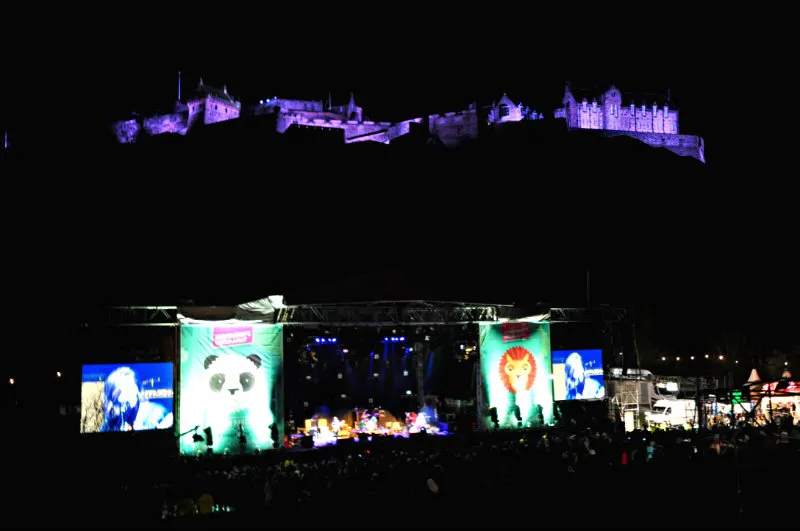 I've spent the last few days immersed in the whirlwind that is Hogmanay, to discover what makes this particular New Year's Eve party so special.
But as it turns out, the answer isn't so simple.
Is it the gothic, mysterious city, threaded with eerie narrow passageways between crooked buildings? Could it be the jaw-dropping firework display bursting forth from ancient castle walls? Or maybe it's the atmosphere – one of good-natured celebration without any of the raucousness so often associated with large crowds, that makes Hogmanay so famous?
I suspect that it's a combination of all of these things, with a generous sprinkling of something indiscernible; a spirit that can't be captured, but must instead be experienced for yourself.
What happens at Edinburgh's Hogmanay?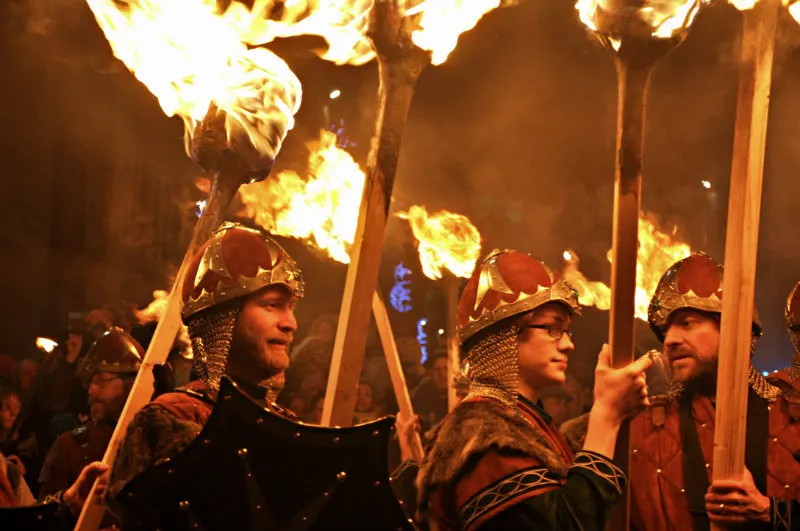 The festival officially begins on December 30th with the Torchlight Procession, a magical march of 10,000 revellers carrying flaming torches through the streets of Edinburgh. The slow-moving procession is led by the Up Helly Aa' Vikings from Shetland, and whether you're wielding a torch in the crowd or watching from the sidelines, it's an awe-inspiring spectacle.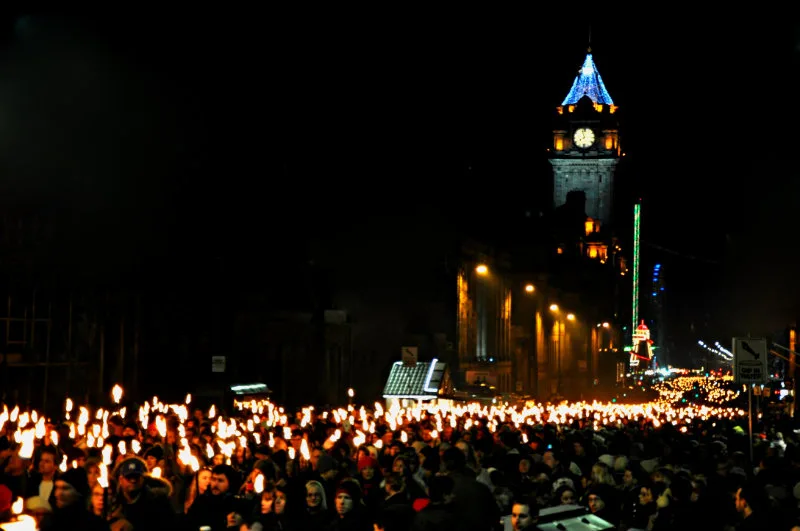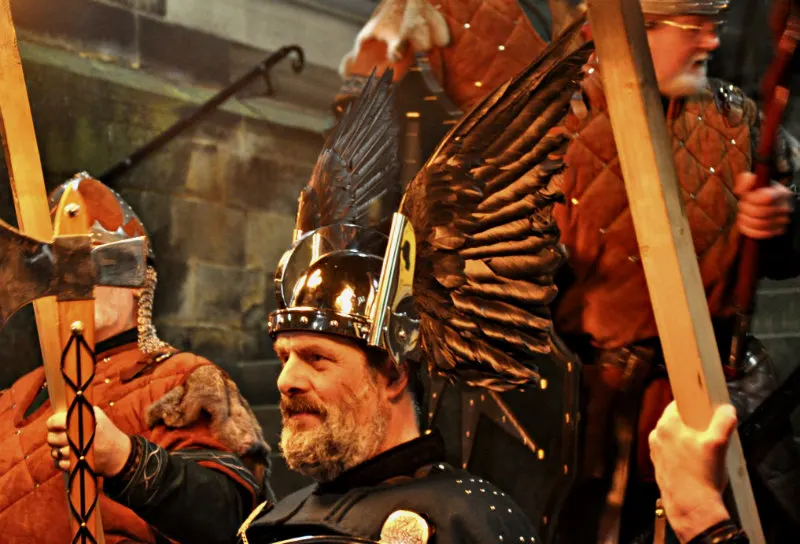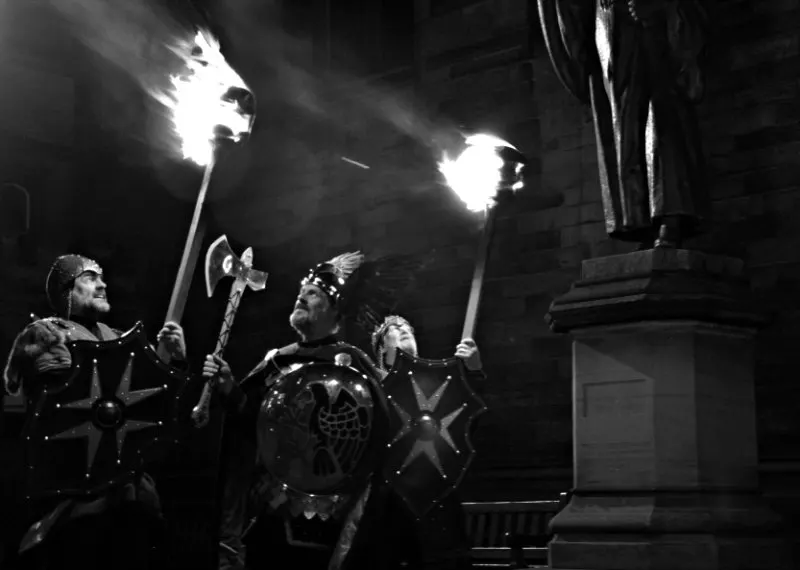 The procession ends with a colourful firework display from the top of Calton Hill, and then it's time to rest and recharge for the main event on December 31.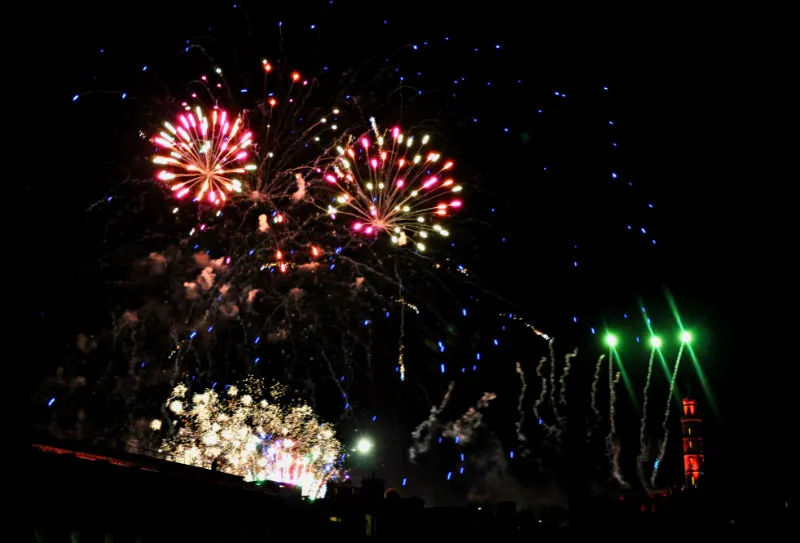 Gates for the New Year's Eve Street Party open at seven, but the party doesn't start till nine, when you'll have access to multiple stages with bands and performers entertaining huge crowds.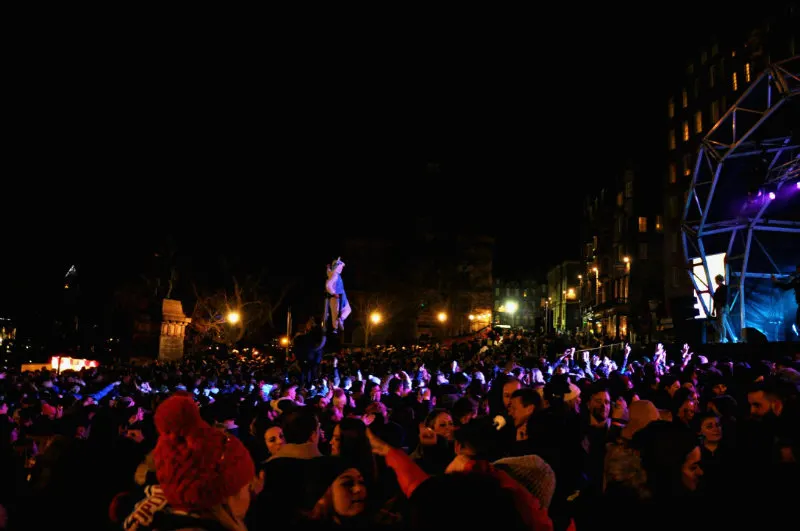 The Guilty Pleasures stage was the clear winner for me, with old favourites like MMMBop and All I Want for Christmas blasting from speakers for me to dance and sing along with.
I also popped into the Old Town Ceilidh to see what this traditional Scottish dance was all about. To be quite honest, I still have no idea, except to say it was a total blast and I've probably never laughed so much while dancing with strangers before. I genuinely had no clue what was happening, and neither did anyone around me, but we all had a great time in our confusion. I definitely want to check out another Ceilidh soon.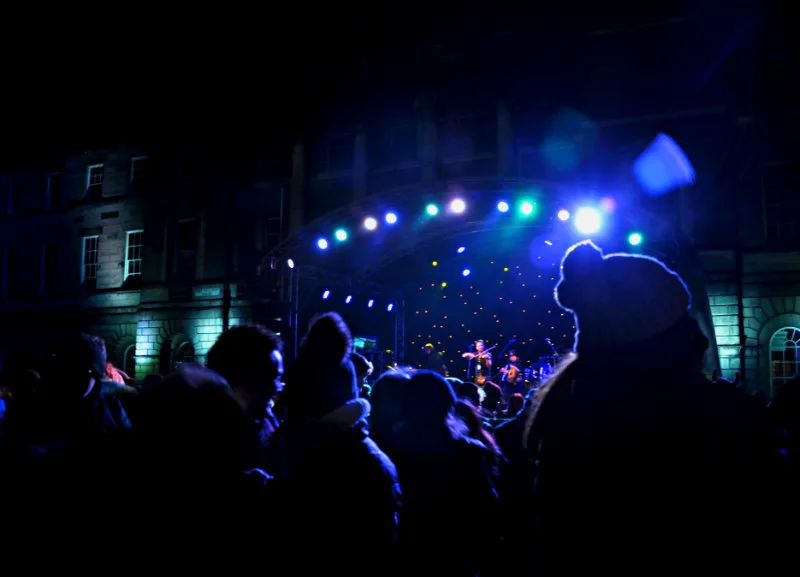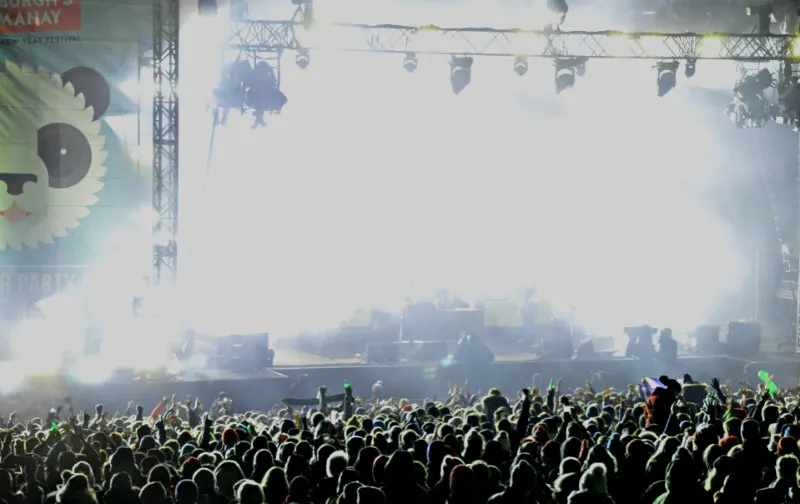 The main event of the night is the Concert in the Gardens, which takes place in Princes Street Gardens under the looming Edinburgh Castle. This year saw Honeyblood, Idlewild and Biffy Clyro take the stage, and when the clock struck 12 the firework display began.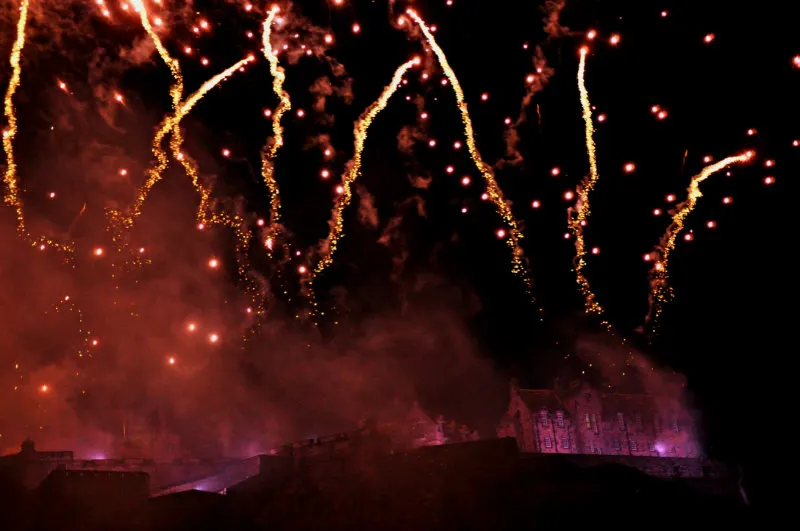 Talk about spectacular! The skies lit up in an explosion of colour to welcome in a brand new year, with the sounds of ooohs and aaahs drowned out by deafening cracks.
The parties continue until 1am, and then the crowds begin to trickle away, probably because there's so much to do on January 1st that it'd seem a waste to miss any of the fun.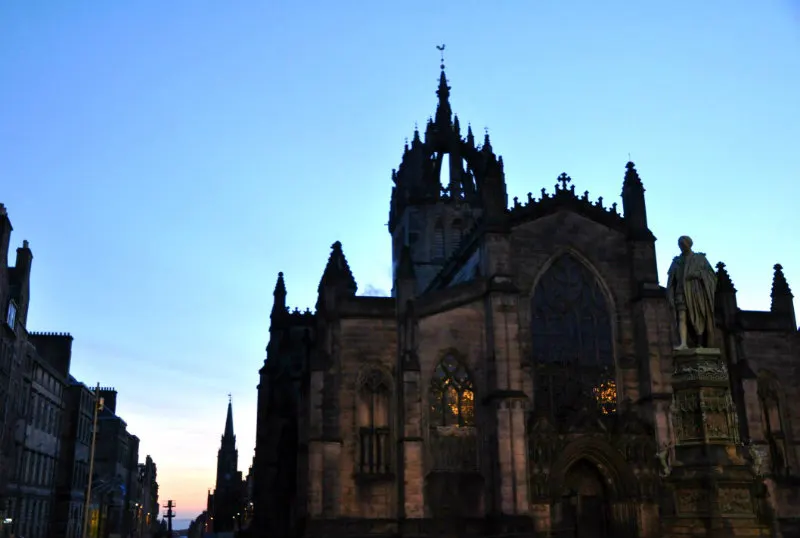 For those with thick skin, or a heightened sense of adventure, the Loony Dook awaits early in the afternoon of New Year's Day – a dip in the icy waters of the River Forth to welcome the new year. It's all for a good cause, as thousands of pounds are raised for UK charities, and it's something of a badge of honour to say you've taken part.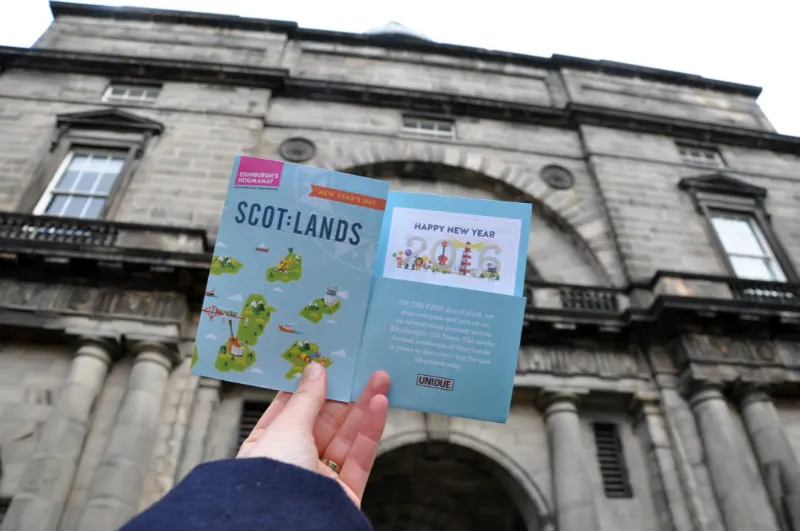 If you value your warmth, as I do, Scot:Lands – a kind of scavenger hunt around Edinburgh that only takes place on New Year's Day – is probably more your thing. Visit some of the city's most iconic buildings, and discover art, music and theatre that'll inspire and entertain you.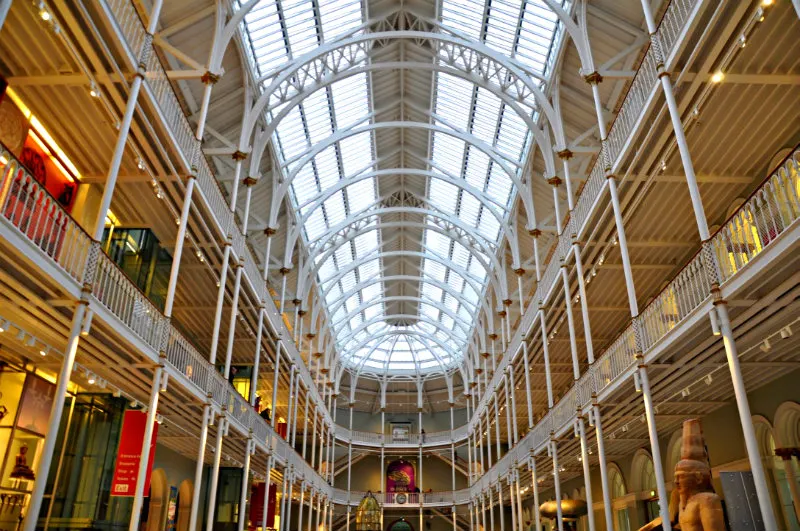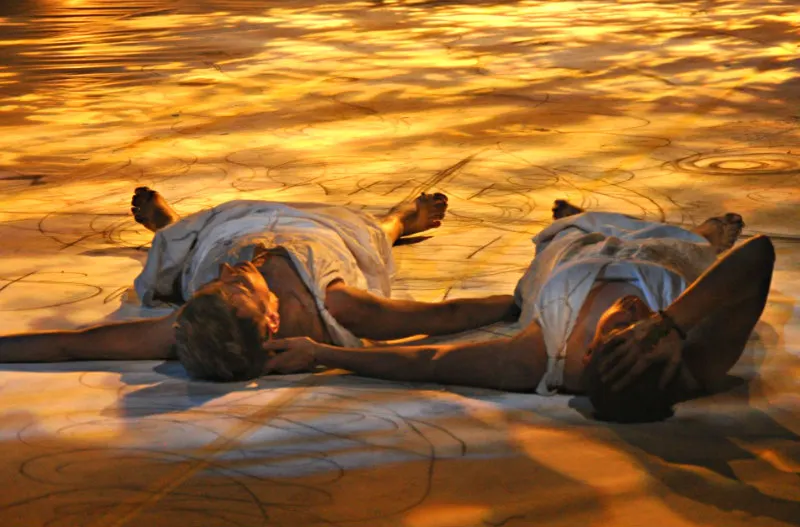 Spin a compass to uncover your next destination and see how many of the 11 Scot:Lands you can enjoy. The event ends with the Final Fling – a Ceilidh dance (of course) to celebrate the end of an incredible and memorable Hogmanay.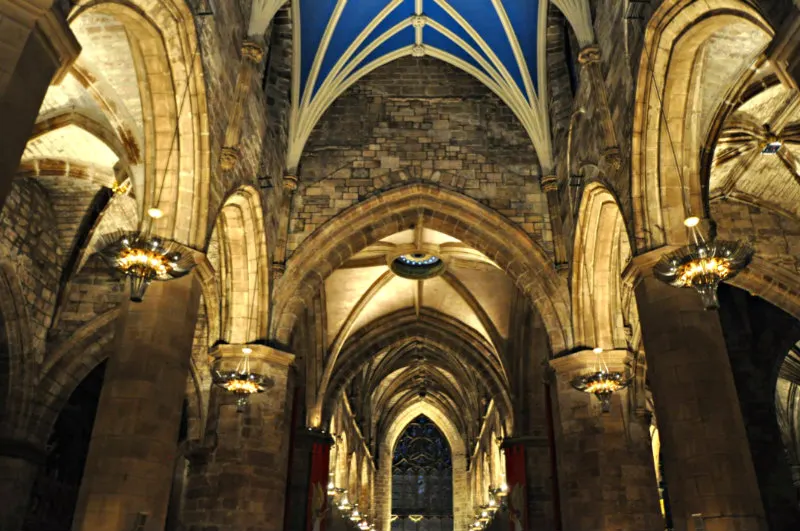 Tips for Edinburgh's Hogmanay
Get tickets early. The Street Party is ticketed, and so is the concert at Princes Street Gardens and the Torchlight Procession. Book your place as early as possible so you can spend midnight with a spectacular view.
BYOB. You can bring alcohol into the street party, but you cannot bring glass for safety reasons. Cans are OK, and plastic bottles under 500ml are fine too. Plan ahead so you don't have to spend hours in line to pay festival prices for booze.
Pace yourself. Gates for the street party open at 7pm, but that leaves a lot of time before midnight. Although there's loads to see and do, it can take a while to move around due to crowds. Eat before you go, have a plan and don't try to fit too much into your night.
Wear flat shoes. I know, I know. Everyone wants to glam up for New Year's Eve, but Hogmanay simply isn't the time or place for impractical footwear. The streets are cobbled, the hills are steep and when it rains, everything gets perilously slippery.
Stay. Hogmanay is more than just a one-night party. The torchlight procession is a sight to behold and there's loads to do on New Year's Day. Make the most of the festivities and turn your Hogmanay into a proper holiday.
Prepare for wax. If you're taking part in the Torchlight Procession, you will get wax all over your clothes. Wear something old (and warm).
What to pack for Edinburgh's Hogmanay
Practical footwear. Go for something warm, cute and extra grippy so you can dance the night away in safety.
A down jacket. Scotland can get seriously cold at night.
A backpack. Carrying a shoulder bag can be cumbersome, but a backpack means you can enjoy the night hands-free.
A portable charger. Don't get stuck at midnight without your phone to photograph the epic firework display.
#blogmanay is brought to you by Edinburgh's Hogmanay and is supported by ETAG, The Scottish Government, VisitScotland, Edinburgh Festivals, Marketing Edinburgh, Rabbies Tours and co-creators Haggis Adventures. Created and produced by Unique Events. Accommodation kindly provided by Ibis Styles. As always, all opinions expressed here are entirely my own.
Pin this for later