If you're easily spooked, it's best not to walk around Edinburgh alone at night.
The old town is made up of dark, narrow alleyways, with hundreds of years of history clinging to its walls. Without a doubt, nefarious characters skulked these cobbled streets, mingling with wealthy residents, merchants and the city's hoi polloi. Many of their antics are recorded in history books and artists' depictions. But there are countless tales yet untold; sordid details forever hidden in the winding, climbing, mysterious alleys that lend a sense of charm to Edinburgh's picturesque streets.
And yet, what you can see is only half of the story.
You can see the Edinburgh Vaults tour I took here.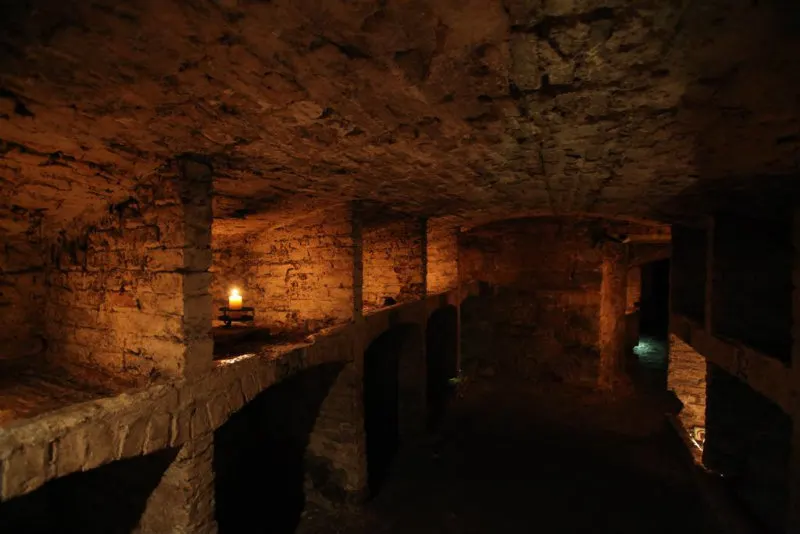 Hidden beneath the city is a tangle of streets, tunnels and vaults. These were the original streets of Edinburgh before structures were built on top, burying vibrant streets and turning them into ghost towns. Literally.
Said to be one of the most haunted places in the British Isles, Edinburgh is home to spine-tingling tales and supernatural happenings. Some of these take place above ground, in pubs, hotels and graveyards. But many take place beneath the footpaths trodden by unsuspecting visitors and locals alike.
The vaults, which were originally arches beneath South Bridge, were used by tradesmen and merchants, before becoming unusable due to damp seeping in from the bridge above. The city's poorest residents moved into these claustrophobic, dark and unsafe vaults. Eventually, authorities caught on and evicted the illegal tenants, filling the vaults with rubble until 1985, when Edinburgh's underground was restored to its former, creepy glory.
Edinburgh's Underground Ghosts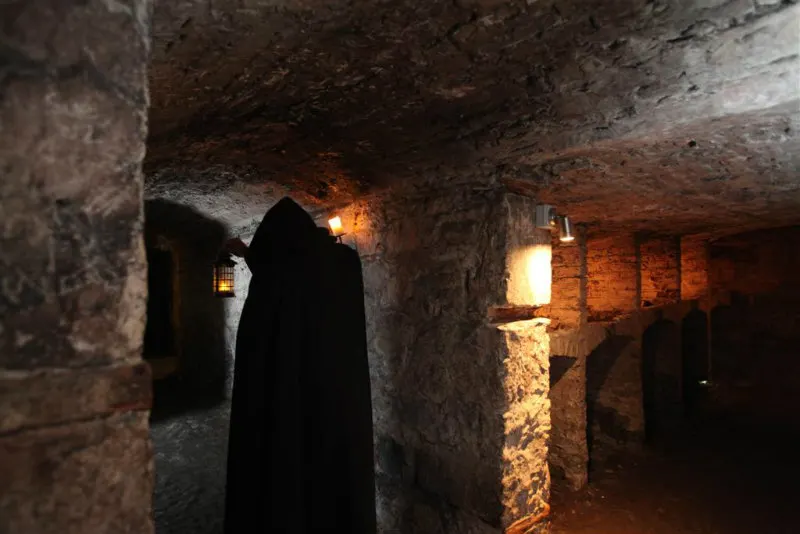 I spent an evening in the dimly-lit Blair Street Underground Vaults with Mercat Tours, whose guide told goosebump-raising tales of the people who once lived here – and those who stuck around long after they'd passed away.
Thankfully (because I'm a total scaredy-cat) we didn't see any ghosts. But there were a number of times during the tour when my skin began to prickle and my heart pounded against my ribs. Real or imagined, there is something about the vaults that's otherworldly.
I won't give too much away, because it's really a tour that has to be experienced. I can't convey the strange cold sensation that swept past me in the dark, or the total silence that enveloped our group, or even the wave of relief that came over me when I gulped fresh air at the end.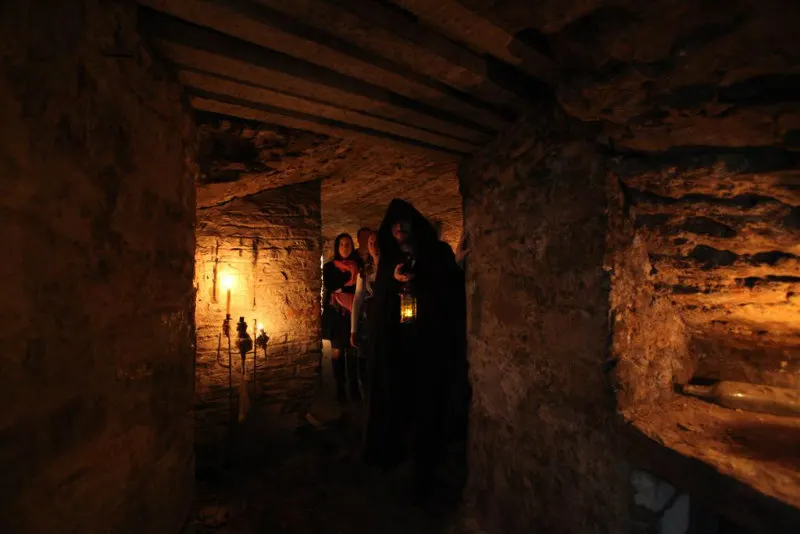 But if you're ever in Edinburgh, I recommend taking a Ghost Tour to discover the darker side of the city. If you dare.
For those of you who, like me, can't sleep for days after hearing ghost tales (I literally lay in bed, wide awake, for three of the four nights I was there), there's a much less terrifying way of exploring Edinburgh's underground.
The Real Mary King's Close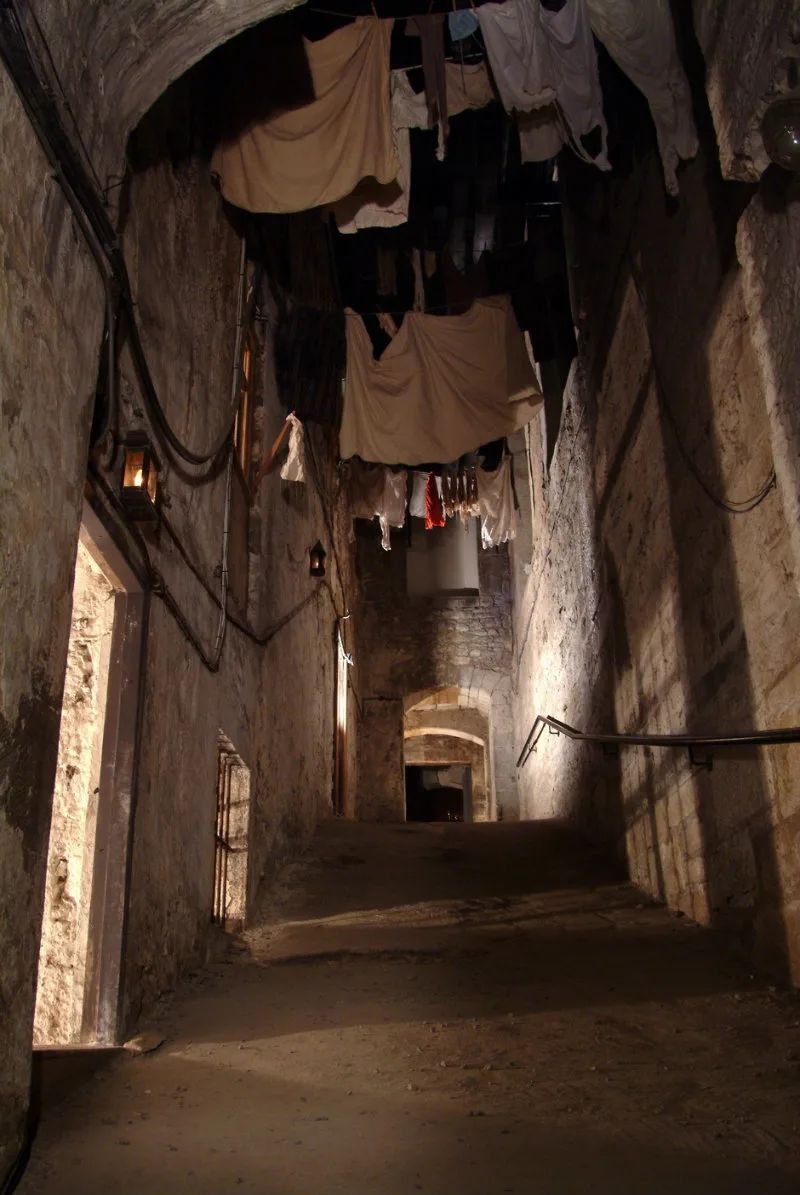 The Real Mary King's Close offers a glimpse into what life was really like in Edinburgh between the 16th and 19th centuries. Close is the Scottish word for an alleyway, and Mary King was the daughter of a wealthy 17th century advocate, who owned a number of properties in this particular close, which is how it got its name.
Once a bustling road in the heart of Edinburgh, this narrow close was a marketplace, a residential area and a hotbed of criminal activity. New rooms were stacked on top of old ones, resulting in buildings some 14 storeys high.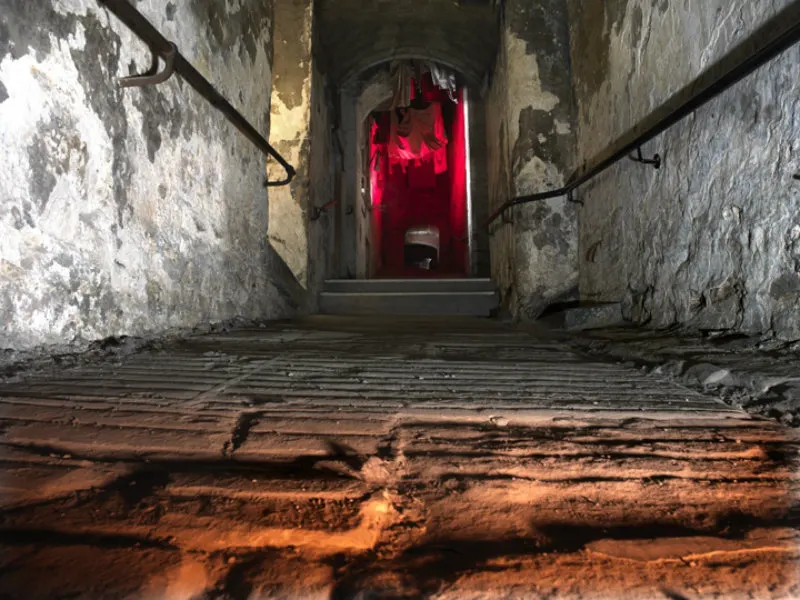 Light barely reached the road, which flowed with waste and heaved with rats. It's no surprise that the plague swept through this area, and when it did, many infected residents were locked in their homes and simply left to die.
Of course, the gruesome nature of life in the close means it's not immune to ghost tales of its own, but that's not the focus of the tour. Your in-character guide explains how buildings were constructed right over the close, transforming it from a vibrant market street to a mysterious underground maze. You're led through rooms both big and small, some with fascinating history and others that are a complete mystery.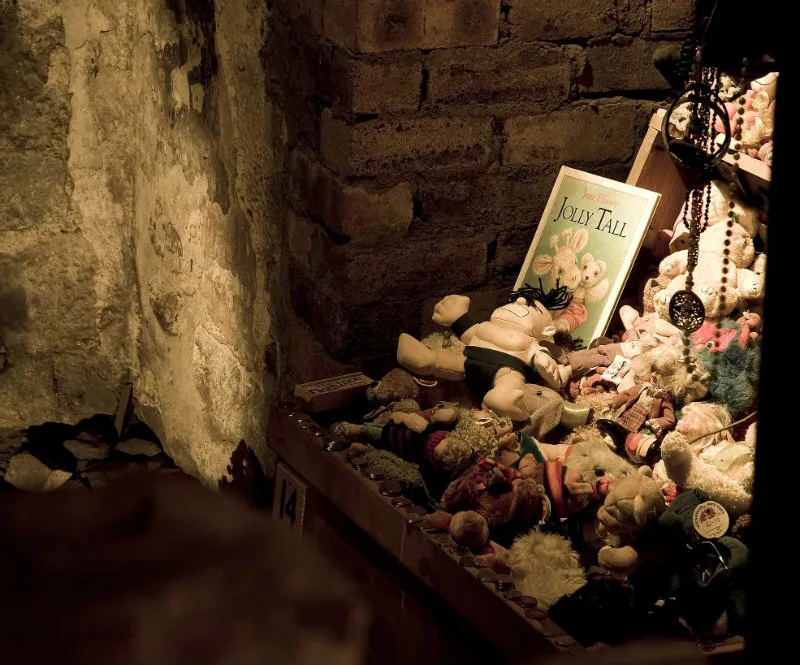 You'll see plague patients, rats (neither real!), a tribute to a ghost, an old cow shed, and you'll even meet some of the close's most prominent residents. Photography isn't allowed in the close – it's under a government building, after all – but at the end you'll have the chance to be photographed in the narrow road.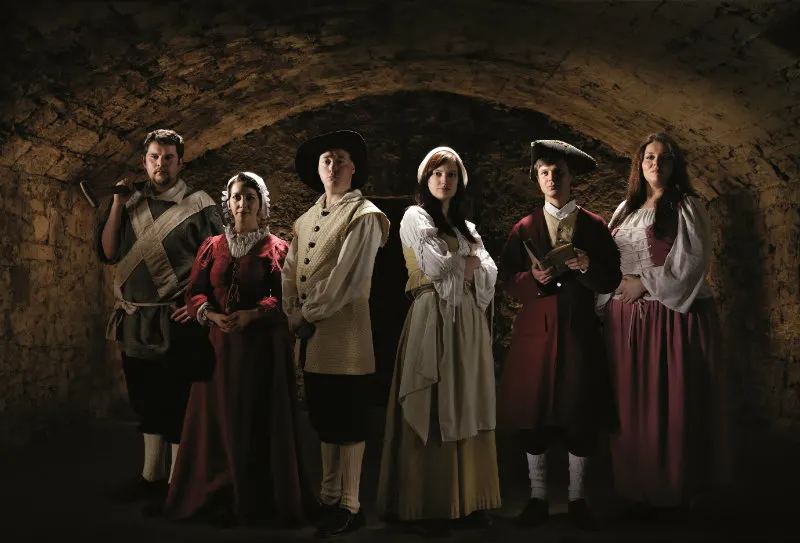 The Real Mary King's Close is ideal for families visiting Edinburgh, and is the perfect way to escape rainy weather (sorry, it is Scotland) for a while. Be sure to book in advance so you don't miss out.
Images for this post were kindly provided by Mercat Tours and The Real Mary King's Close.
I attended both of these tours as part of Edinburgh's Hogmanay. #blogmanay is brought to you by Edinburgh's Hogmanay and is supported by ETAG, The Scottish Government, VisitScotland, Edinburgh Festivals, Marketing Edinburgh, Rabbies Tours and co-creators Haggis Adventures. Created and produced by Unique Events. Accommodation kindly provided by Ibis Styles. As always, all opinions expressed here are entirely my own.
Pin this for later