I recently visited Feather Down Farms, luxury glamping tents for a gorgeous getaway that's close to nature…just not too close!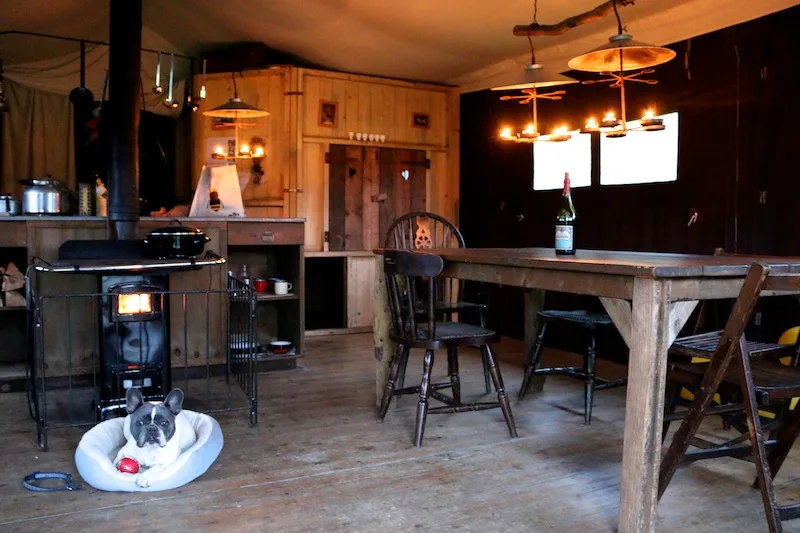 Regular readers of The Travel Hack will already know how much I love a good glamping holiday.
I love the side to camping where you're close to nature, always outdoors and where you're woken up by sunlight and birds tweeting rather than alarm clocks and phones beeping. I like the slow pace of life you're forced into by cooking on barbecues or tiny gas stoves. And I even like being forced to disconnect from wifi and TVs, iPads and laptops. I love being unreachable, in a happy little bubble away from the world as I relax with my friends and family.
But the problem with camping is well…you know…camping. Tiny tents, deflated mattresses, cold showers, dodgy toilets that are a two mile hike away from your tent. It always rains so you're always slightly chilled and damp. The dog stinks in a way only wet dogs can and you basically just can't wait to get home to civilization.
Thankfully, glamping takes away all the horrible parts of camping and you're left with the lovely bit about being close to nature and hearing birds tweeting.
A few weeks ago I went to a Featherdown Farm in Lancaster for a luxurious glamping weekend. It was George's first glamping holiday and a perfect way to ease him into the camping life. Louie, our dog, came along too and I actually think these two had the best holiday of their lives. George doesn't want fancy holidays and pristine beaches, he wants a mini adventure close to home. He wants to share a bedroom with the dog and have baths in an inflatable duck and have his mum and dad so chilled out we didn't even know what day it was!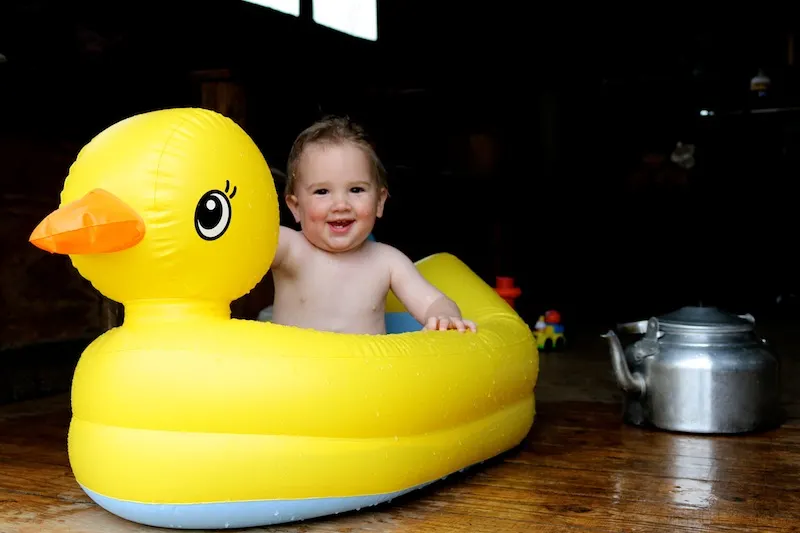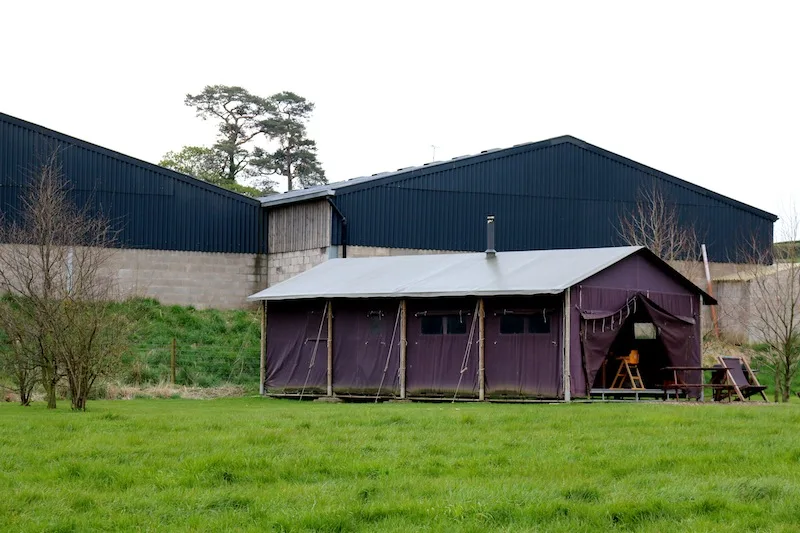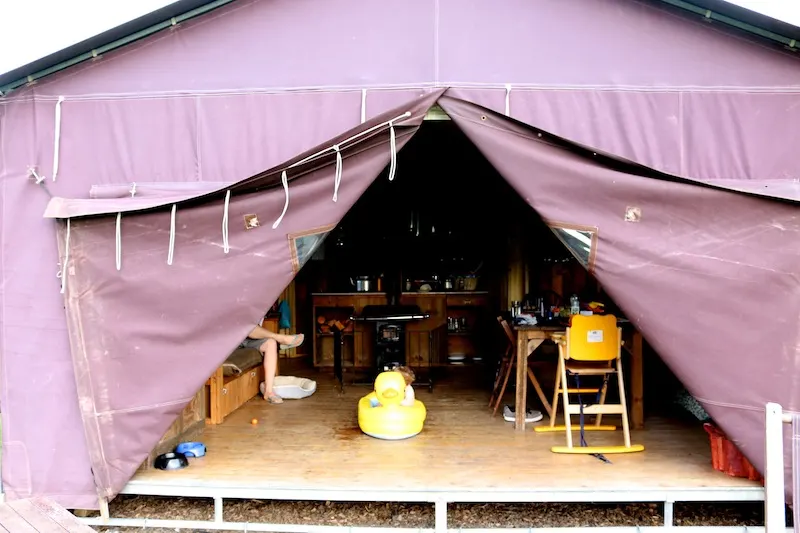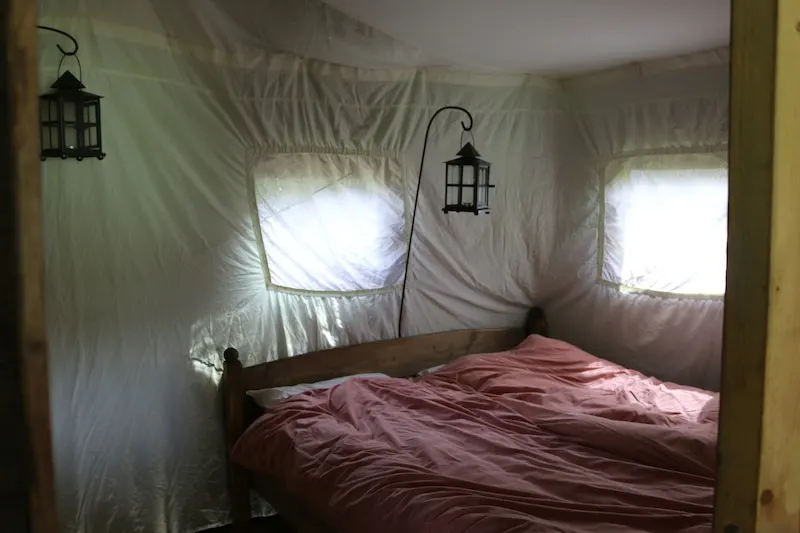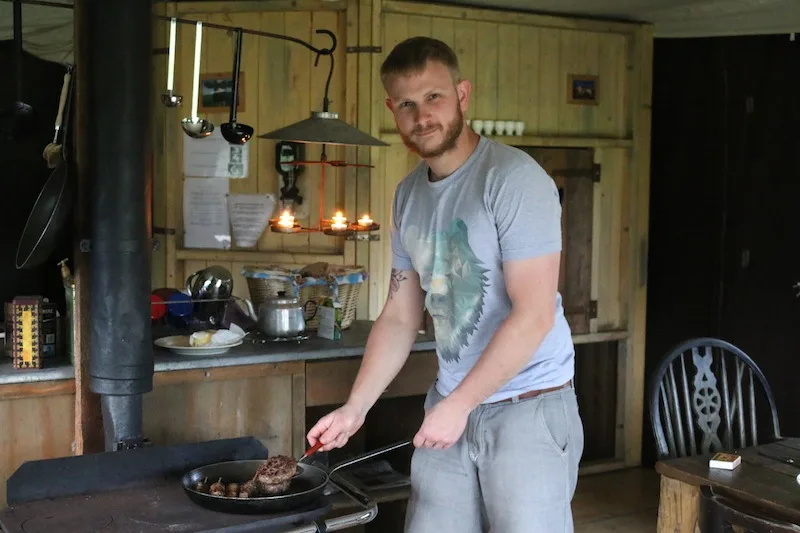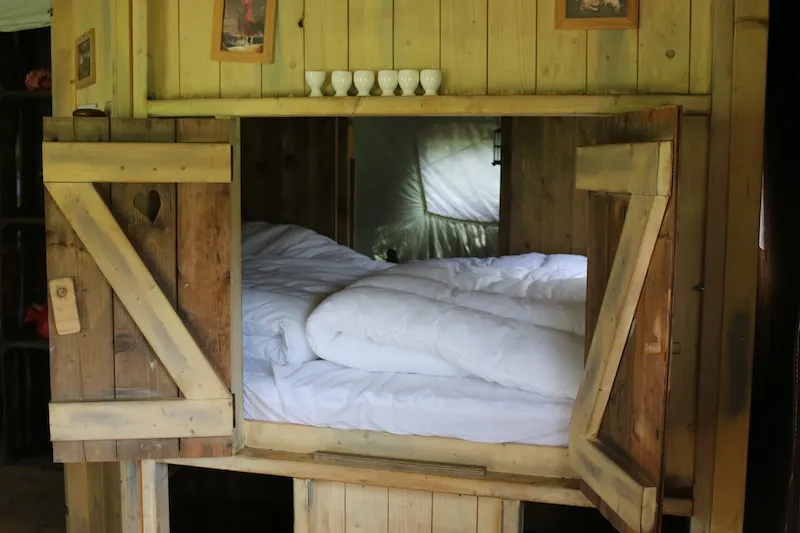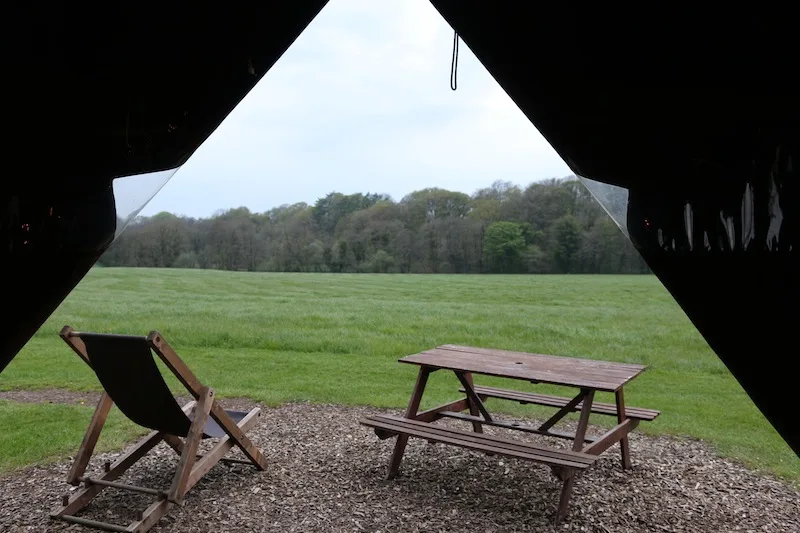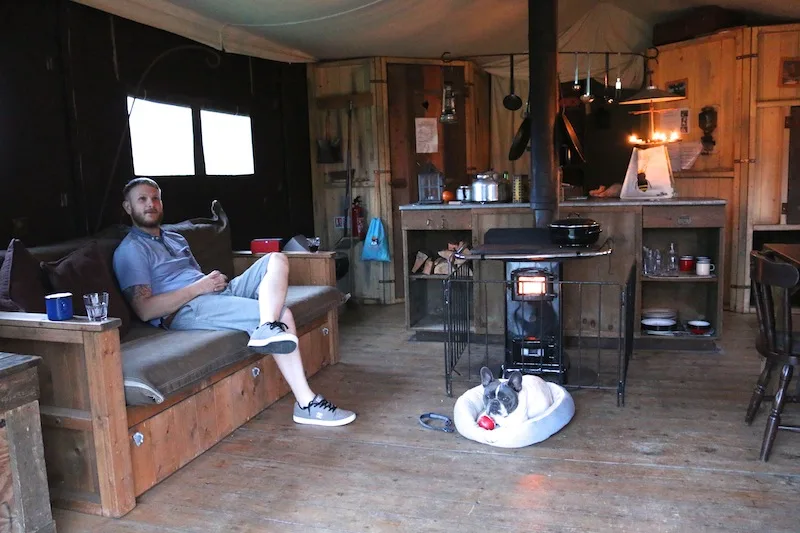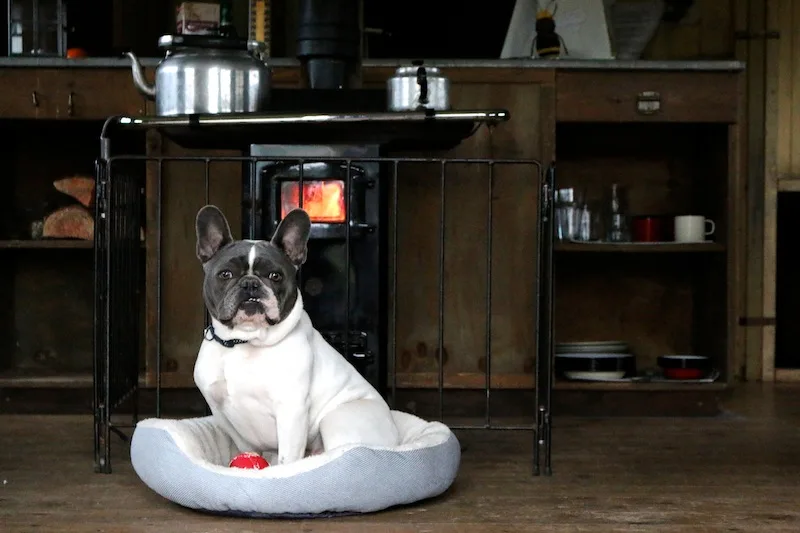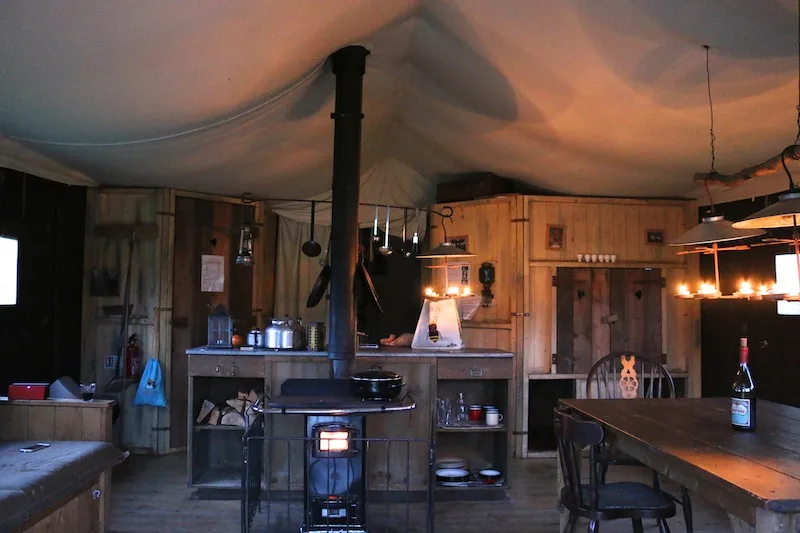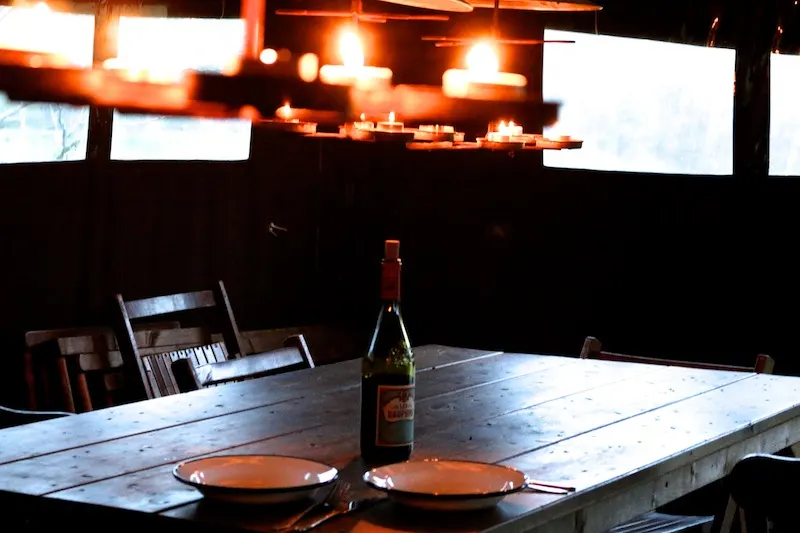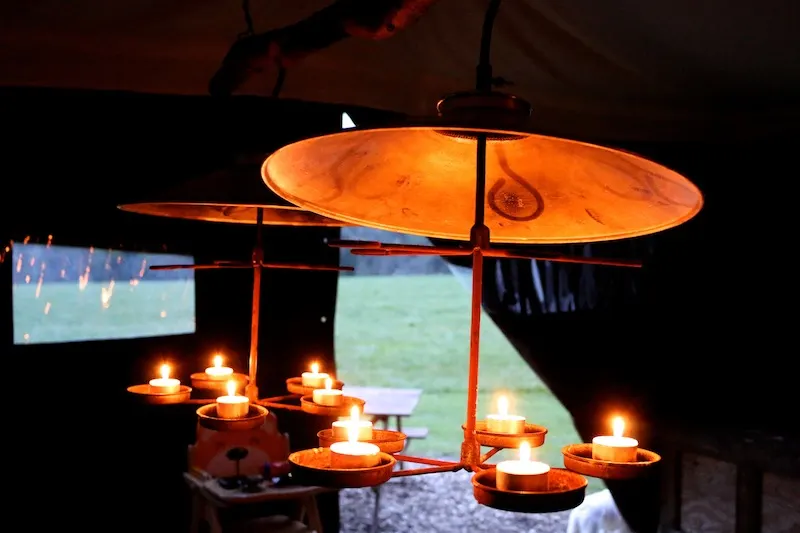 About Feather Down Farms
Feather Down Farms are glamping locations on working farms. The tents at each farm are the same but each location has it's own individual charm and attractions.
The Canvas Lodge tent is the basic tent and is the one we had. It comfortably sleeps 6 people and has a toilet, running water, a basic kitchen, a log burner and a sofa bed. The Canvas Frills Lodge also has a hot shower and a BBQ. The one up from that has a hot tub and the one up from that is bigger and sleeps 10 people. There are also log cabins in some locations.
The décor is rustic and authentic but it's still cozy and comfortable too. The beds were super cozy with thick duvets and squidgy pillows. It was chilly when we visited so we filled our bed with hot water bottles and grabbed the spare duvets from the extra beds and it was so cozy!
There's no electricity so you really disconnect but you've still got all the comforts you need.
There are 33 Featherdown locations in Britain and you can stay for either 3, 4 or 7 nights.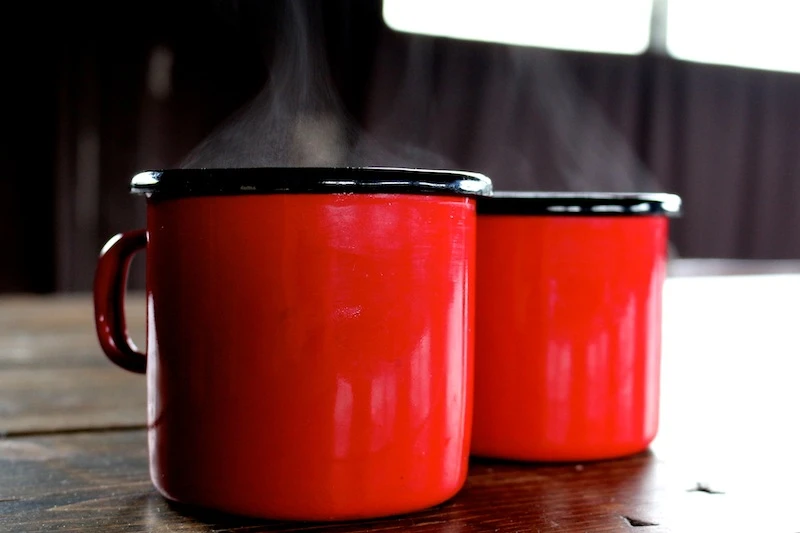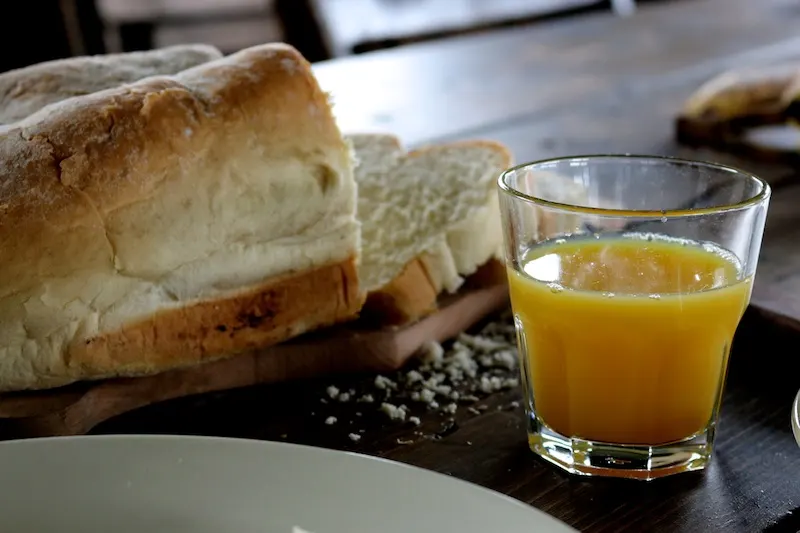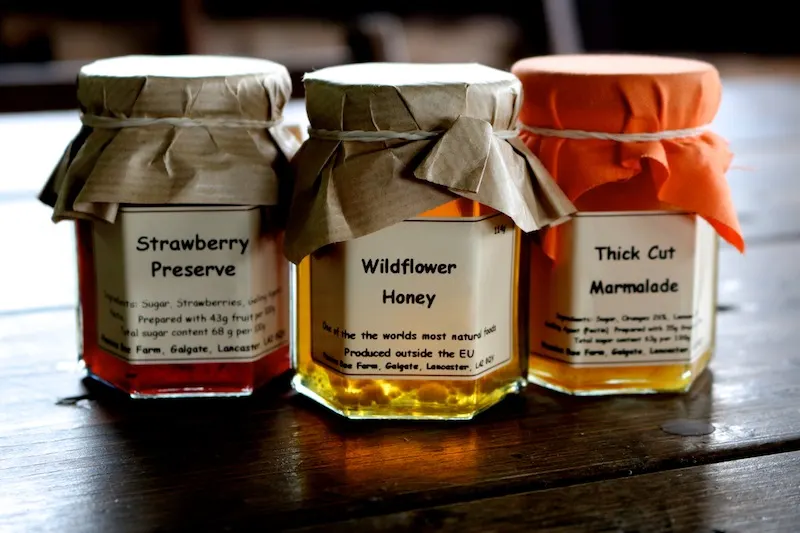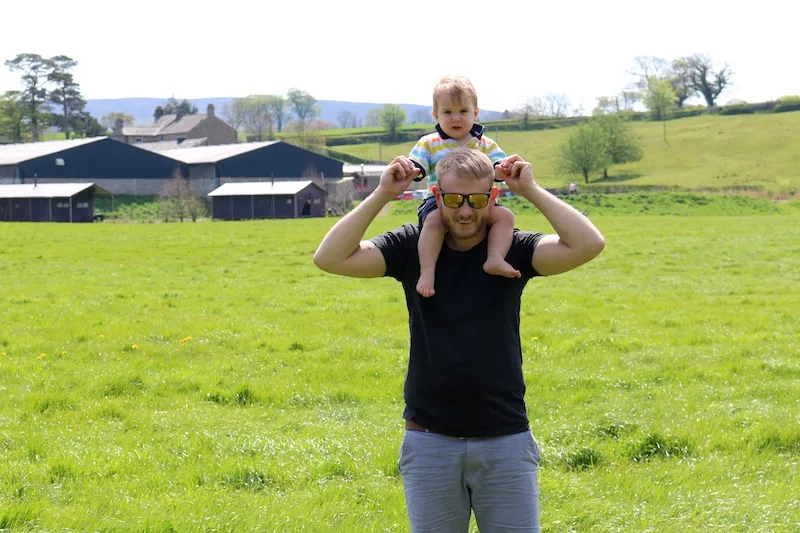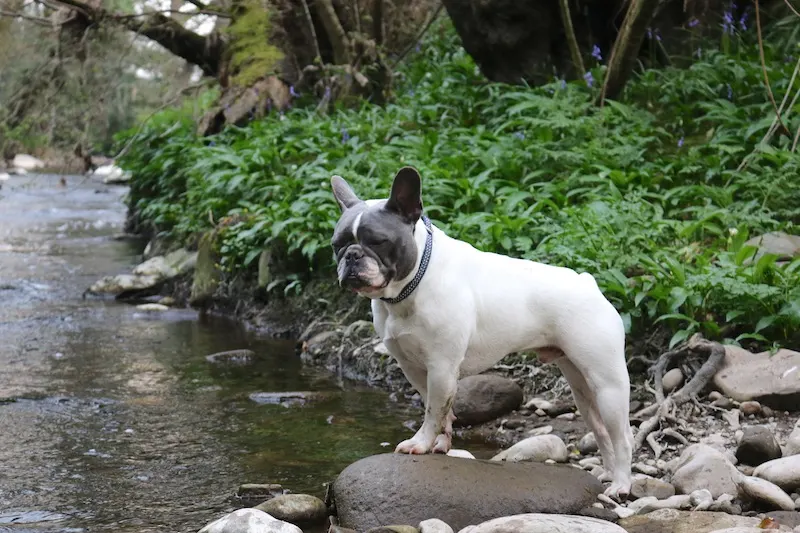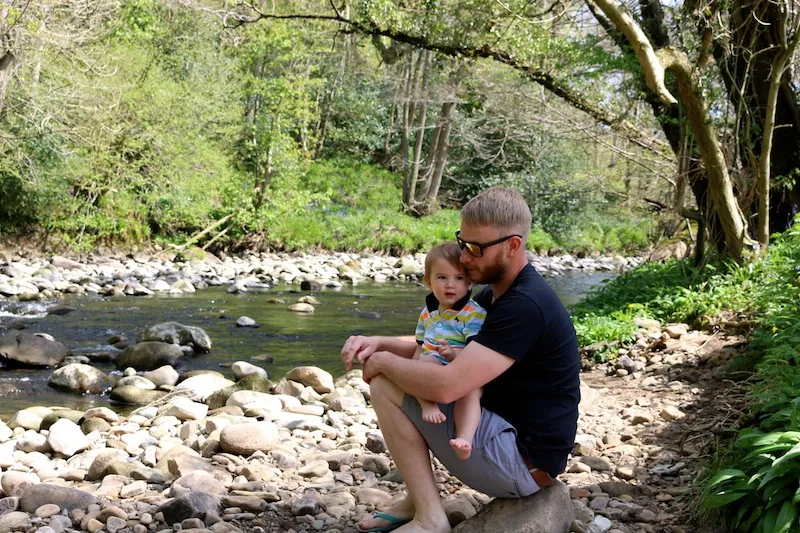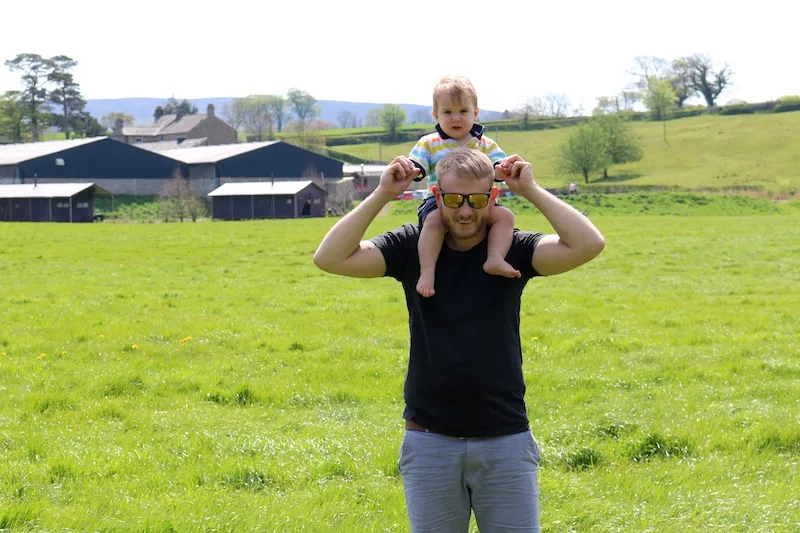 Our stay at Dolphinholme Farm, Lancaster
We stayed at Dolphinholme Farm in Lancaster. During our stay the farm was in the process of a transition. They used to farm goat's milk but they'd recently had the terrible news that all of their stock was infected with the goat equivalent of BSG. All of their goats had to be killed and goats can't be kept on the farm for a minimum of 20 years. This was the family's livelihood and was a tragic blow to them.
They were in the process of setting up a partnership with Sainsbury's to raise calves so hopefully that's working out for them.
Having baby animals around the farm is also a bonus for guests as everyone loves seeing the cute animals frolicking in the fields.
They offer tours of the farm on Saturdays but there wasn't really a lot for us to see. They fire up the pizza oven on Sundays so you can bake bread or make pizzas too. They do have some dough balls for sale in the shop for a cheat's way to make fresh bread. Unfortunately, not enough people wanted to do it the weekend we stayed so they didn't light the ovens.
They were also in the process of finishing up a play barn for the kids. It wasn't quite finished but the kids were allowed to play in there anyway and it was brilliant. I loved the fact it was a 'proper play barn', not just a warehouse filled with soft toys and padded walls. There are hay bales to climb and slides that land into a pile of straw. One huge room filled with toys and ball pools kept George entertained and there were some lovely bigger kids who looked after him.
The tents all surround the edge of a large field. They're spaced out enough to feel private but close enough so people get to know each other and kids play together. At the bottom of the field is a stream where you can skim stones or brave the rope swing into the water.
The location of the farm is ideal as it's just 10 minutes off the motorway so it's easy to get to but you still feel as though you're in the depths of the countryside. It's also just 20 minutes from the coast so there are a lot of places to visit if you fancy a day out.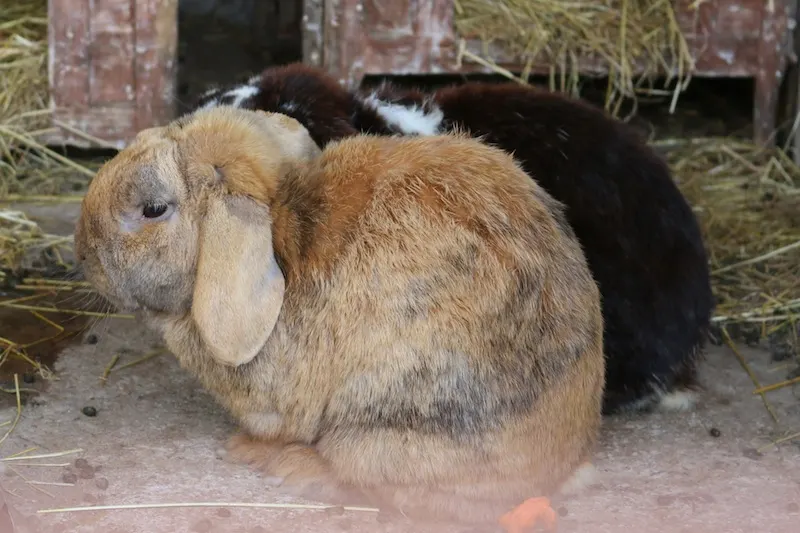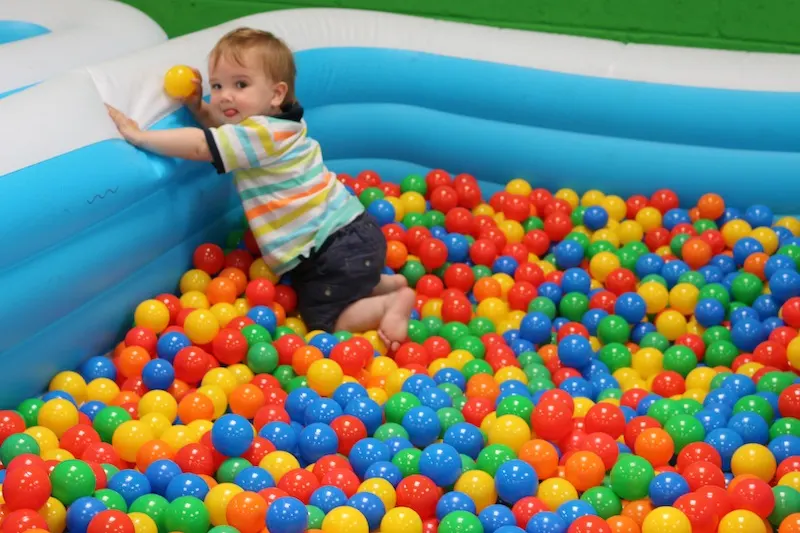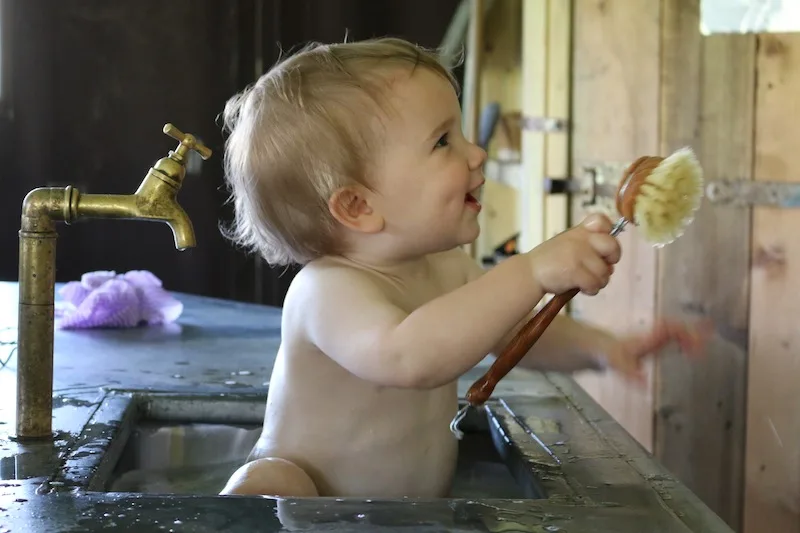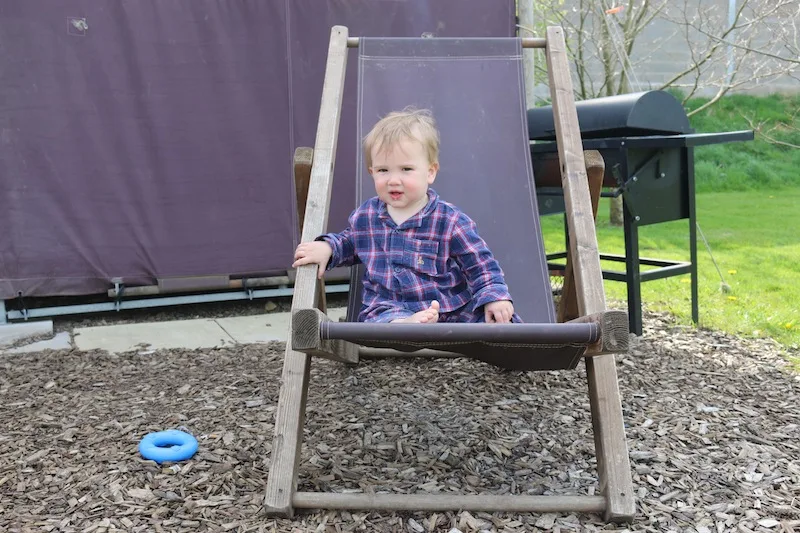 ---
Massive thanks to Featherdown Farms for hosting our stay, it was a perfect introduction to camping for George!
I'd recommend Featherdown Farms to young families, particularly if you enjoy camping but want to make life easier for yourself with your little ones. Prices start from £275 for a 4-night stay so it's an affordable holiday option.