Taking a Sea Safari with Orca Sea Safaris
I bet you thought that I'd finished my ranting about how beautifully, awesomely, wonderful Falmouth is hadn't you.
Oh no, I have one more little gem for you that won't come as much of a surprise if you managed to read the title.
Yes, that's right, I saw seals in Cornwall!
I was invited to try a 'Sea Safari' with the lovely guys at Orca Sea Safaris. They offer wildlife watching and coastal tours around Cornwall and if you think the area is pretty from the shore, you should see it from the sea. On the tour you can see sharks, whales, dolphins, seals, jellyfish, sunfish and loads of birds so I was pretty excited to jump onboard.
Our group of 10 we stylishly dressed in warm and waterproof layers before we hopped on the boat and took to the seas.
As soon as we were out of the harbor the little boat was speeding through the sea. I was a worried about getting seasick but I needn't have worried. It felt like we were flying smoothly over the waves as we skimmed the surface out in the open water. It was a fantastic feeling of relaxed excitement as we zipped through the sea with the occasional belly leap as we dropped from a high wave. But the relaxation part came from having the sun on your face, the salty wind in your hair, a refreshing spray from the sea and stunning views all around. In that moment, I don't think I could have been happier if I tried. Well, until I saw a seal that was!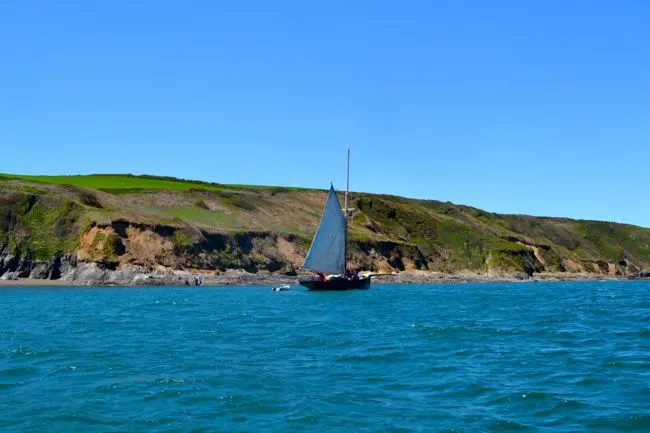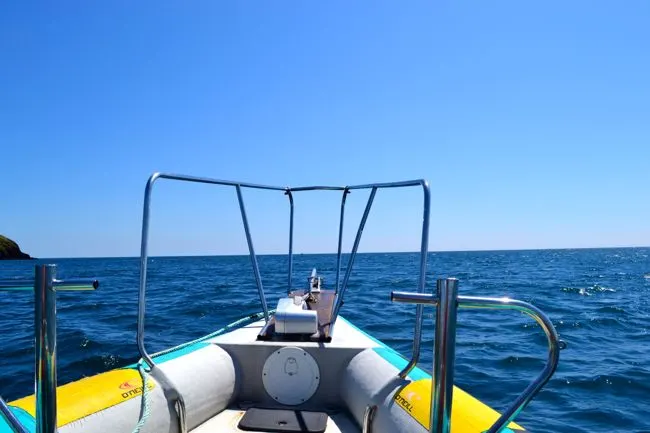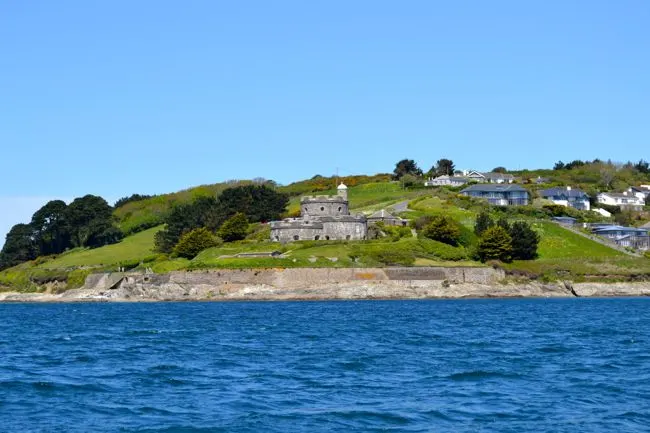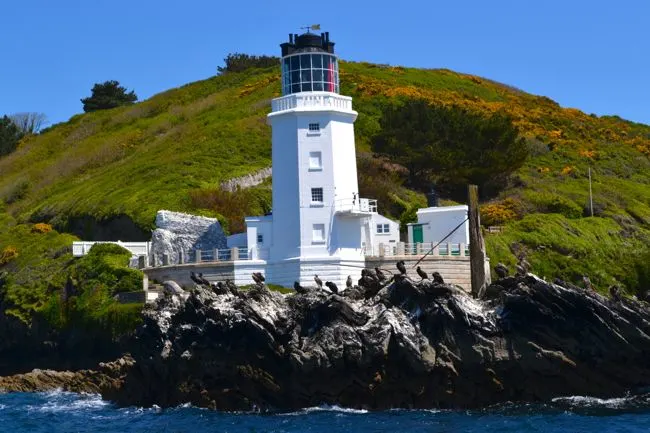 Our skipper was both a boat driver and a tour guide of the sea as he pointed out significant spots and historical sites along the way. We headed towards St Mawes Castle and then to a lighthouse where the seals are known to hang out. There was another boat lingering nearby so we knew a seal must be close by. After much eye straining, pointing, shouting and confusion over black buoys and rocks, we finally saw a seal.
I'll admit, I'll probably never make a wildlife documentary photographer but sometimes it's better to enjoy a moment than to be too busy taking photos of it.
For the remainder of the sea safari my heart leapt every 30 seconds when I was sure I saw a seal just below the surface. Every odd shaped wave or shimmer under the water had me jumping to my feet in excitement. I was pretty much a nervous wreck of excited tension and energy when we made it back to shore.
Massive thanks to Orca Sea Safaris for inviting me along for the 2-hour Coastal Explorer.