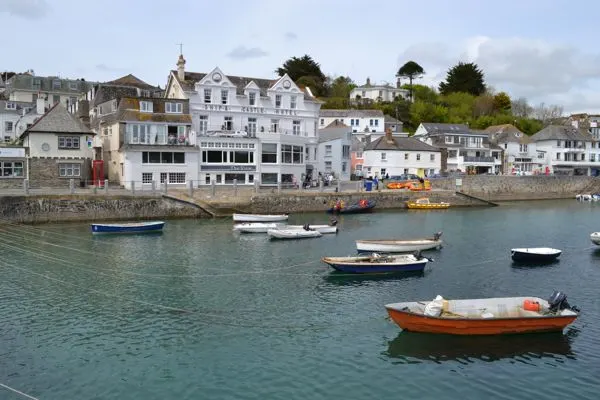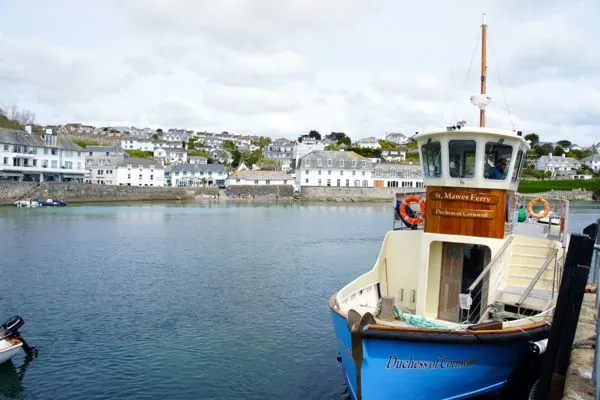 If you've never heard of St Mawes, it might be because it's one of those places you feel that you should keep a secret. I'm not even sure if I want to be writing this blog post right now. It's the kind of place where you could actually forget that you're in England (you know, if you're the forgetful type) and think you're somewhere exotic like the Mediterranean coast.
St Mawes is a small town opposite Falmouth on the Roseland Peninsula on the south coast of Cornwall. You see, it sounds beautifully idyllic already doesn't it? If you're in Falmouth you take a boat over to St Mawes which takes 10 minutes and will whip away the cobwebs with that British sea breeze. The ferries run every half hour in the summer and the friendly skippers will keep you entertained while you wait.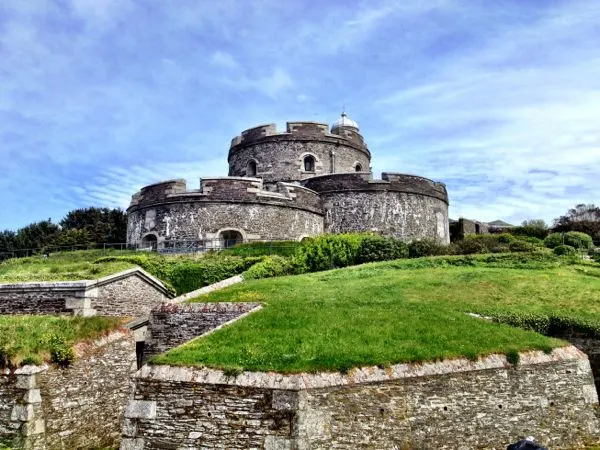 As you ride across the waves towards St Mawes you can't help but be enchanted by St Mawes Castle. The castle was built in 1540 by Henry VIII and it's a charming little castle with beautiful views. While wandering around the castle, I couldn't help but this that if I were a princess, this is definitely the kind of castle I would like to live in. If you're into history, you can take an audio tour to learn more.
After exploring the castle, strolling along the coast, watching the boats, oohing and ahhhing at all the cute little cottages and picking out the one you'd like to live in when you retire, you'll have undoubtedly have worked up quite an appetite. There are lots of places for a pub lunch or afternoon tea but the best place has to be Hotel Tresanton.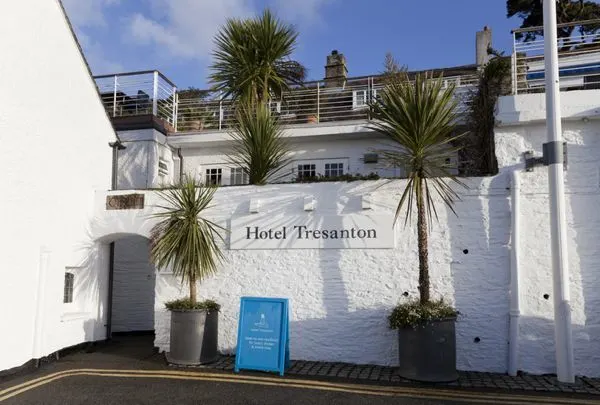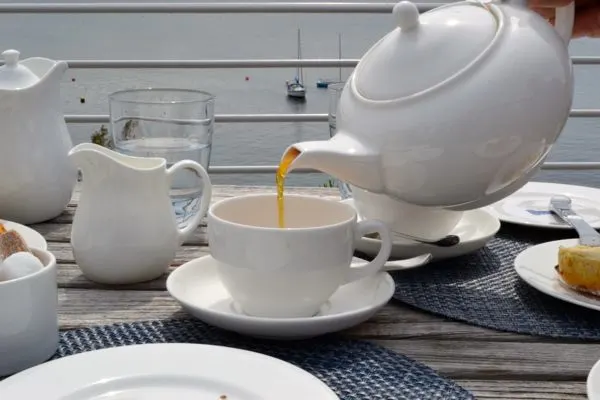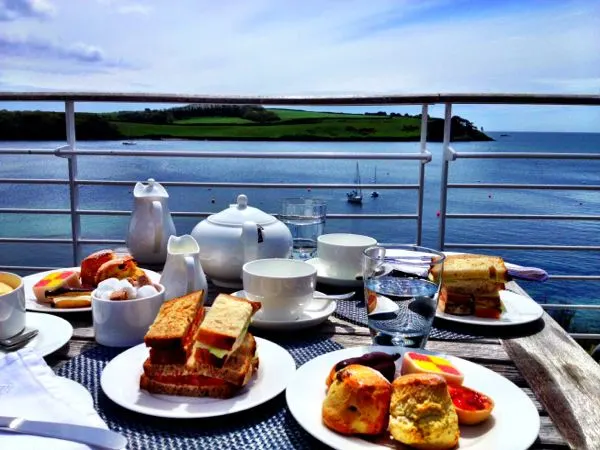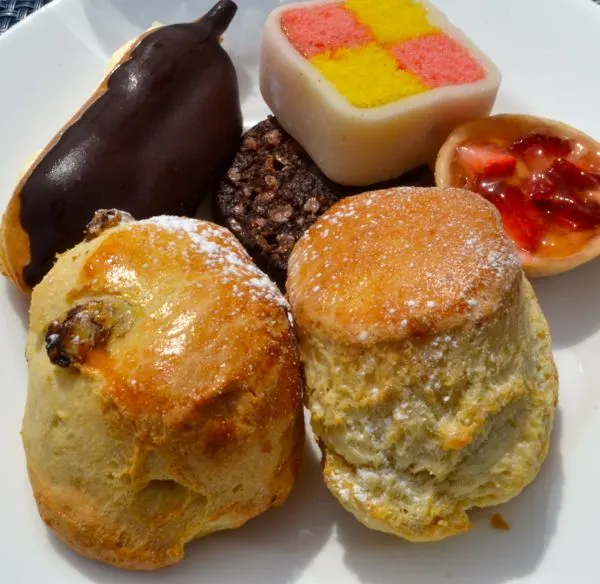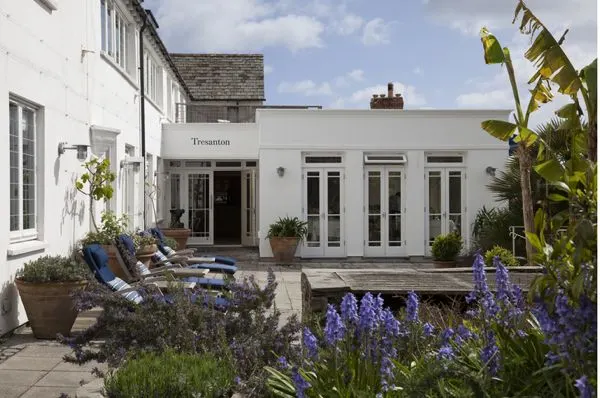 You will have passed Hotel Tresanton on the way to the castle and will have been intrigued by the Greek looking exterior. Exotic looking plants, white washed walls, narrow passageways and a relaxed buzz are evident from the outside but it isn't until you're inside that you full appreciate the charm of the hotel. It has the kind of seaside glamour and laid-back luxury that makes me want to pack my backs and move from the city to the coast.
After chatting to the friendly staff I found out that afternoon tea and Hotel Tresanton go hand in hand. No trip to the little town is complete without tucking into a huge plate of finger sandwiches filled with fresh smoked salmon while overlooking the sea. There are 15 types of tea on offer and they're served in a huge teapot that promises to keep you sipping for at least an hour while you enjoy the views and the elegantly chilled atmosphere. And of course, the best part of afternoon tea is having a whole plate of tiny cakes to enjoy. Any meal that allows me to eat six cakes in one sitting is a winner in my eyes.
After another stroll around the town (I say stroll rather than walk because the pace of life here is so slow that even 'walking' seems a little quick), possibly an ice cream, a browse around the boutique shops and a cold beer in one of the pubs that line the shore, it's time to get the boat back to Falmouth. During the 10-minute trip you suddenly realise that you might have just found one of the nicest places in the UK and you debate whether or not you should tell anyone or keep it a secret.
Many thanks to Hotel Tresanton for welcoming me for afternoon tea, to FalRiver.co.uk for inviting me to Falmouth and providing me with a Fal Mussel Card which enabled me to hop on and off boats, see all the local attractions and get around Falmouth.