Have you ever said something and then the second the words have left your mouth you want to suck them back in and pretend they never happened? Imagine if you could just breathe them back in with a huge gasp of air. That would be good. That would get me out of a lot of bad situations.
"We should definitely do a triathlon for this year's Charity of the Year," I boomed across the office in work. Boomed? I never boom. I'm quiet! Why did those words suddenly sound so loud that everyone heard them and there was no way I could take them back.
I work for Flight Centre and every year we have a Charity of the Year that we aim to raise £100k for. Everyone gets really involved by making cupcakes, selling books, taking custard pies to the face or doing walks along the Thames but I've decided to take things a step further. Why didn't I just bake a cake!?
So now it looks like I'm stuck doing the London Triathlon in July with my friend and colleague Vicky Flip Flop who can always be relied upon to do something really stupid.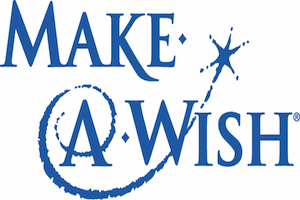 Our charity this year is Make-A-Wish and every time I start to wonder why I'm this, I think about why we're doing it. Make-A-Wish grants the wishes of terminally ill children and giving just a little can make such a difference. I'd love to raise some money for this event so please spare some pennies and donate to my Just Giving page (which is currently looking a bit sad).
So what do I have to do?
Swim 750m

Cycle 20km

Run 5km
I know what you're thinking. That seems pretty easy, right? That's what I thought too.
I can swim 750 meters, I spend hours in the bath, I'm practically a mermaid. I can cycle 20k, I went to a motivational spin class once. NB: A motivational spin class is where they yell things like, 'Go girl, you can do it!' I couldn't do it but their unwavering belief was rather nice. And I'm sure I ran a couple of k's while wearing 4 inch heels on Saturday night to catch the last tube home (which I missed – I think I need to work on my speed).
But I've been told that when you put them all together it will be one of the toughest few hours of your life. I think I best get training!
I've been listening to a bit of motivational music to keep me going.
For the run – Run by Kill it Kid
I like the out-of-breathy quality to the singing so I can huff and puff along while I'm forcing one foot infront of the other.
For the Cycle – DJ Yoda Feat. Soom T. & Afrikan Boy – Rudies
For the swim – Splish Splash
OK, I'll admit that I couldn't think of a song for swimming but this makes splashing around sound like a lot of fun and I do a lot of splishing and splashing when I swim.
If you know of any other motivational exercise songs, please let me know. I think I'm going to need all the help I can get!