This was our fifth and final foodie challenge with Huawei and took us to the shores of Wales on a sustainable lobster safari. Huawei had set us the challenge to seek out unusual food trends throughout the UK and to document it with the Huawei P9. Of course, we happily accepted such a delicious challenge! Who wouldn't love the opportunity to explore the UK while eating some of the best food our gorgeous country has to offer!?
This trip was slightly different to the others as we were able to get involved with every step of our delicious meal. This was by far my favourite challenge and is something I'd recommend everyone has a go at!
---
While it's true that lobster isn't exactly a food trend – it's been on menus around the world for decades – the growing desire for locally and sustainably sourced food certainly is.
Lobster may seem like an exotic delicacy – the kind of treat reserved for a holiday to sunnier climes – but the common lobster is found in waters all throughout the British Isles. And in North Wales, you can join a lobster fisherman to see exactly how these tasty crustaceans are caught, and then eat your catch overlooking the ocean. It's a delicious and exciting glimpse into the trend of farm-to-table eating, and one that we had the chance to experience for ourselves as part of our recent UK foodie adventure.
I've been fishing before, but I can say without hesitation that this was the most interesting and enjoyable fishing trip I've ever been on, in large part because our reward for two hours of fishing was getting to eat fresh lobster!
Lobster Safari in North Wales
Our meeting point in Conwy Morfa was at the end of a jetty down a dirt road with no signage, just visible on Google Maps. We strolled to the end of the wooden jetty and as we admired the rugged scenery, a boat pulled up beside us and we were instructed to jump on. Once aboard, we were introduced to our skippers Carl and Will, and in seconds we were on our way out to sea.
About halfway to the lobster pots, we stopped to catch some bait. Most of the time, Carl brings his own bait but there was an abundance of mackerel on the surface of the water this season, so we threw our lines in and within minutes we had a whole bucket of fresh, shining mackerel ready to freshly bait the lobster pots we pulled up. We also kept a couple aside for lunch (because if they're good enough for lobsters, they're good enough for us)!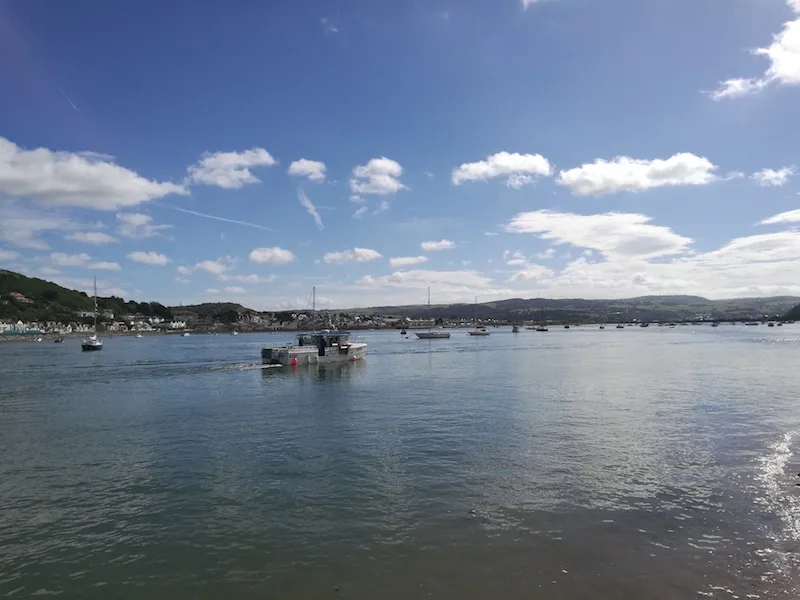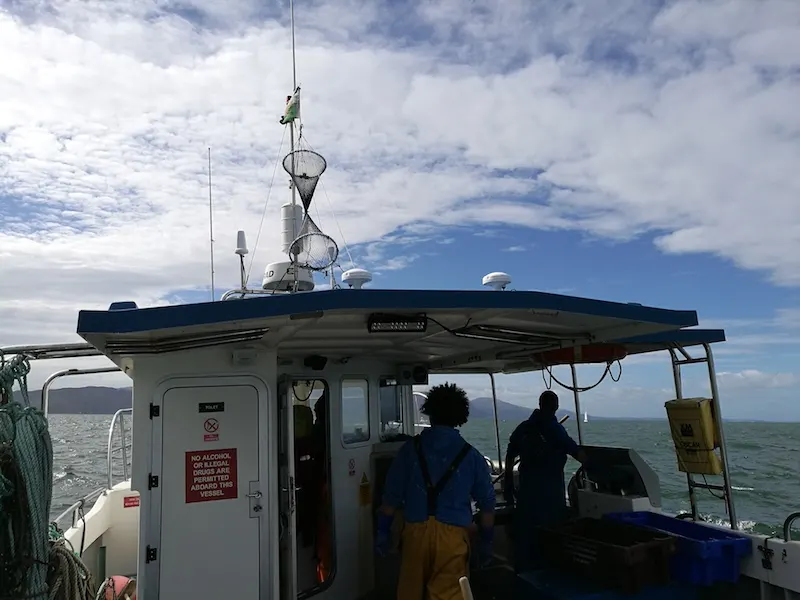 We pulled up to a small round buoy bobbing on the water and Carl and Will proceeded to pull the massive pots onto the deck of the boat. Inside, we saw movement and heard the click of shells as crabs and lobsters scrabbled around. The first pot held nothing but a crab that had lost his claws, presumably in a fight. He went back into the ocean, but inside the second pot was a big, blueish-brown lobster, a male, just within the allowable size.
The great thing about our lobster safari was that Carl explained everything to us, from the life cycle of a lobster (did you know they shed their shells?) to their slightly bizarre mating rituals (the male keeps the female safe for one week only, and then kicks her out), to the laws and best practices around keeping lobster fishing sustainable.
Only lobsters of a certain size can be kept, and the lobster pots are specially designed to let smaller lobsters escape. If they don't, they'll be released back into the water as soon as they've been measured on board. Although it's not a legal requirement to throw females with eggs back into the water, Carl, a qualified marine biologist, firmly believes in sustainability and so we gently lowered a female laden with shiny black eggs into the water to keep the sea populated with Black Gold, as lobsters are sometimes called.
With all of this re-releasing of small or egg-bearing lobsters you might be wondering if we had anything left. Rest assured, pot after pot was hauled onto deck bearing massive lobsters, varying in size and colour, but all probably capable of taking a finger off with those claws! We tried to help with securing their claws with elastic bands, but truthfully we weren't very good.
The next part of our day, however, is where we truly excelled.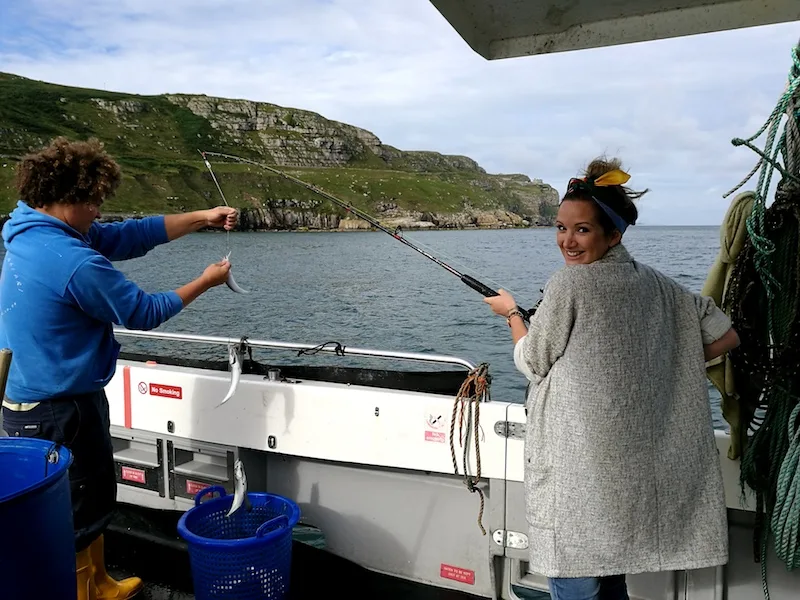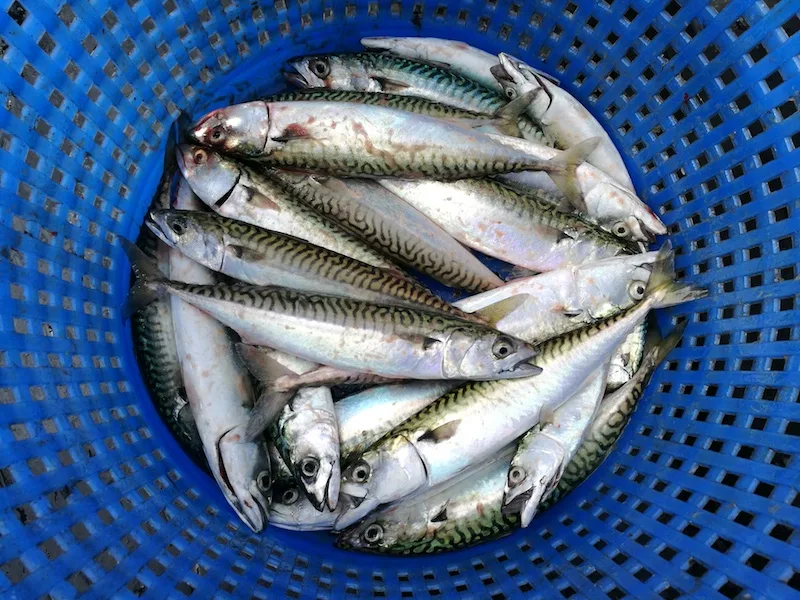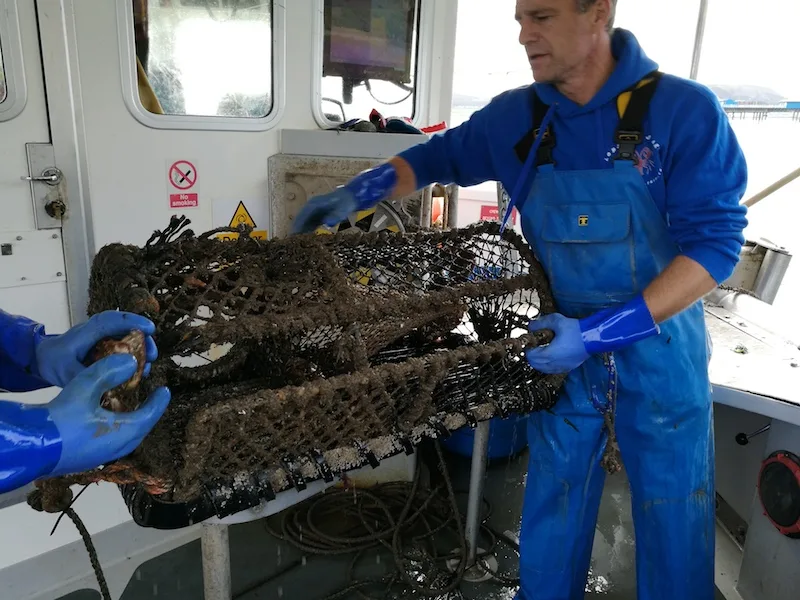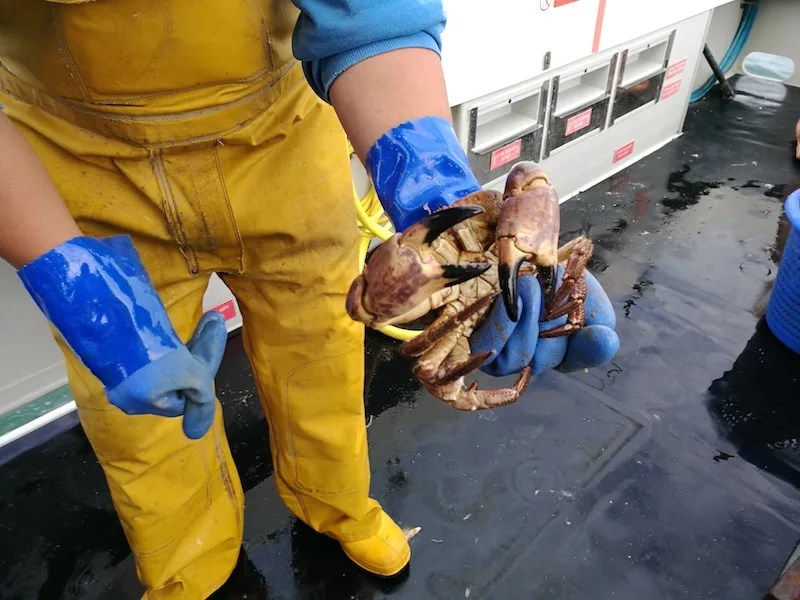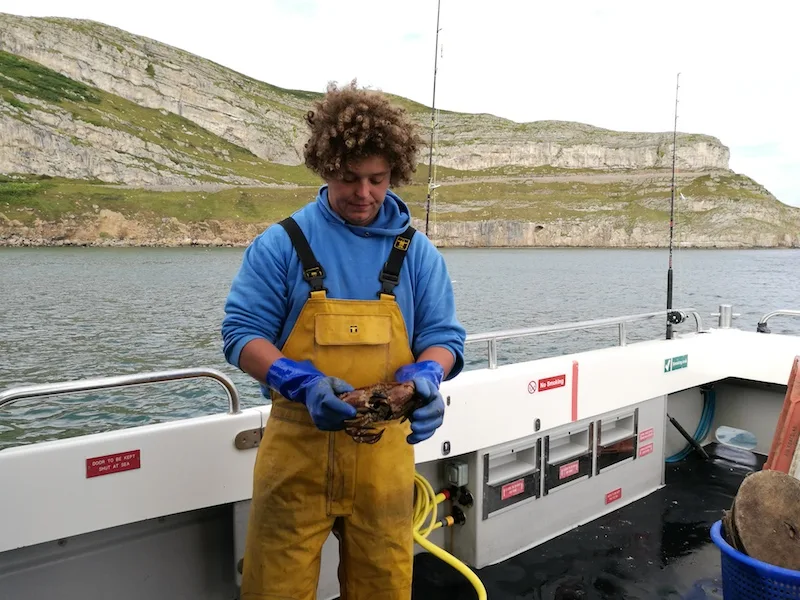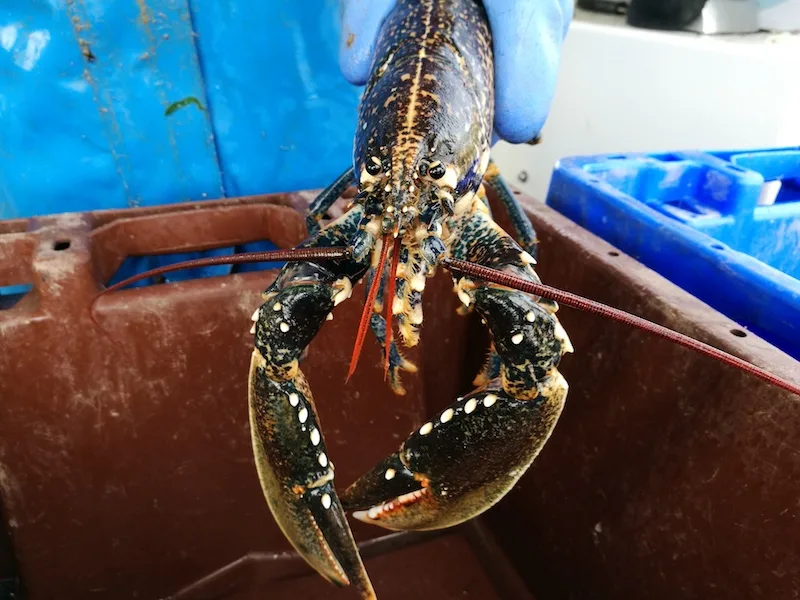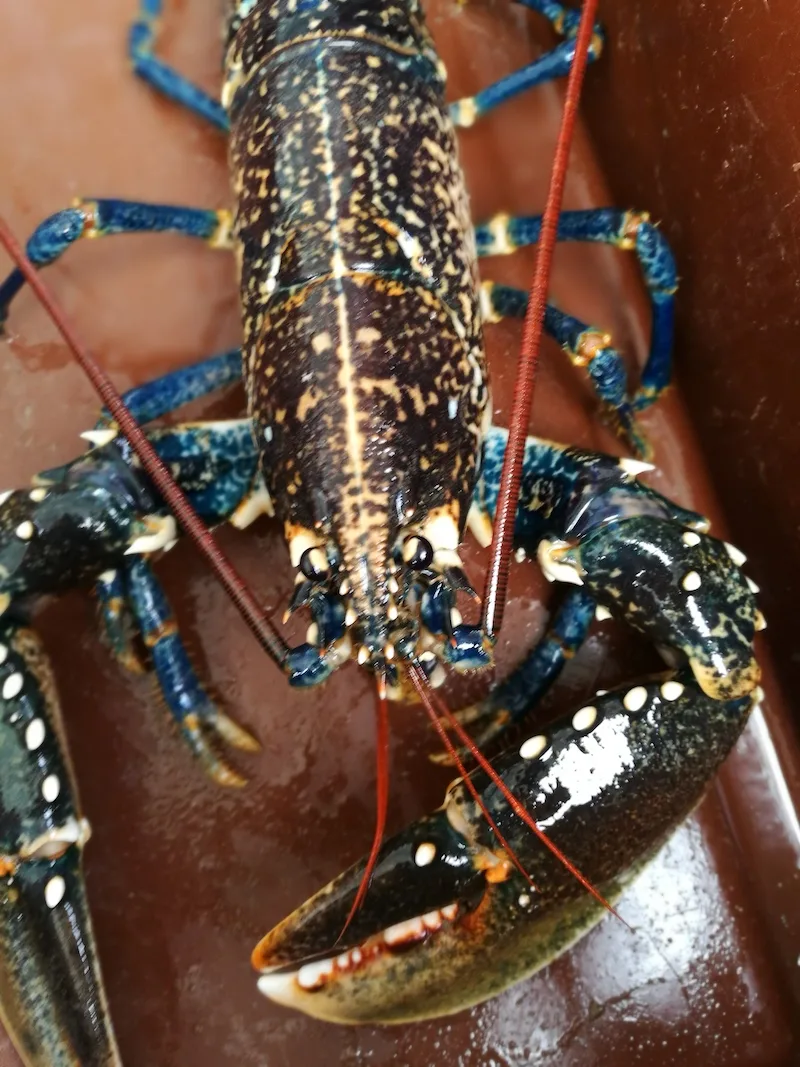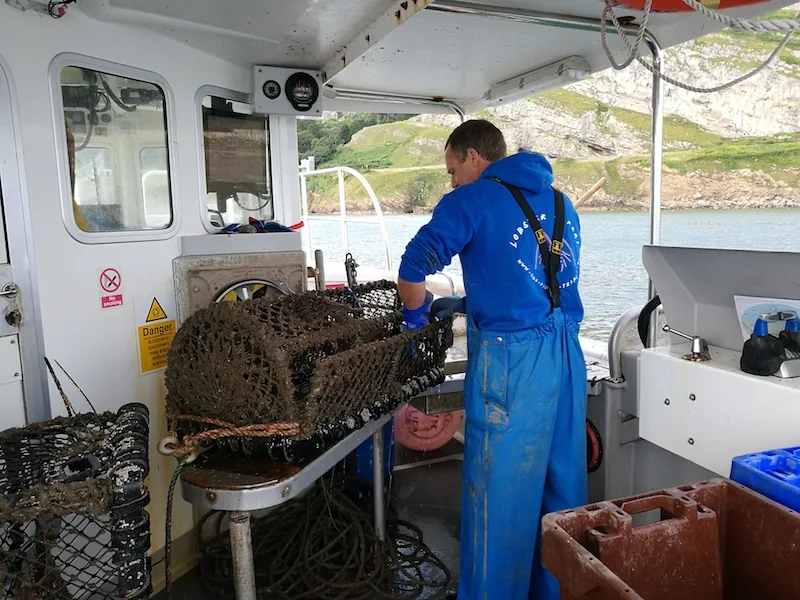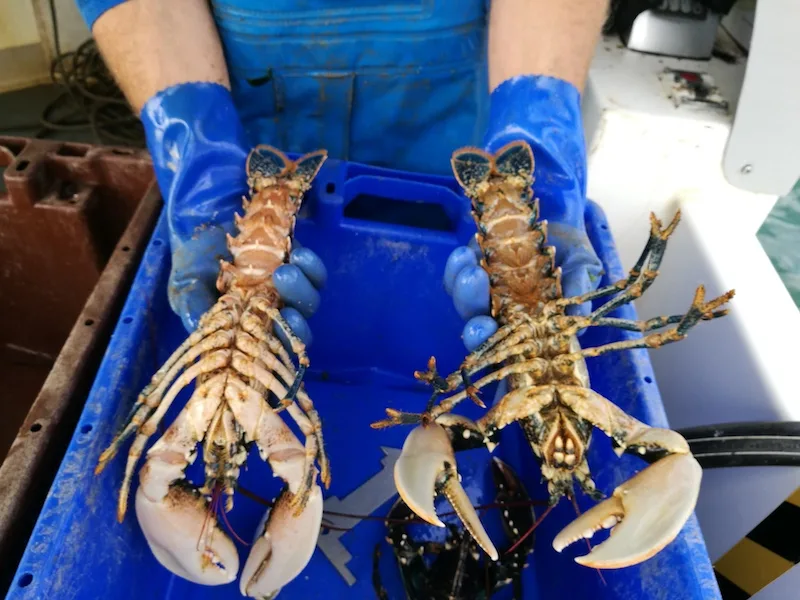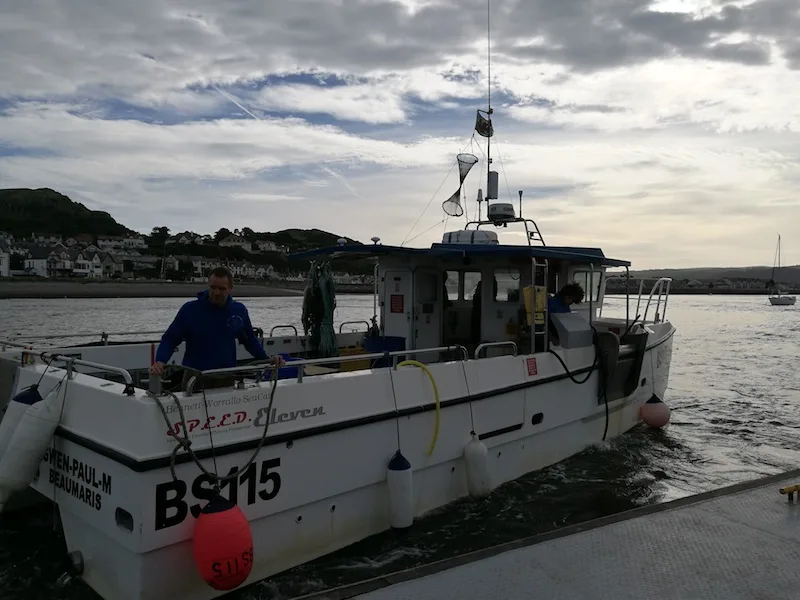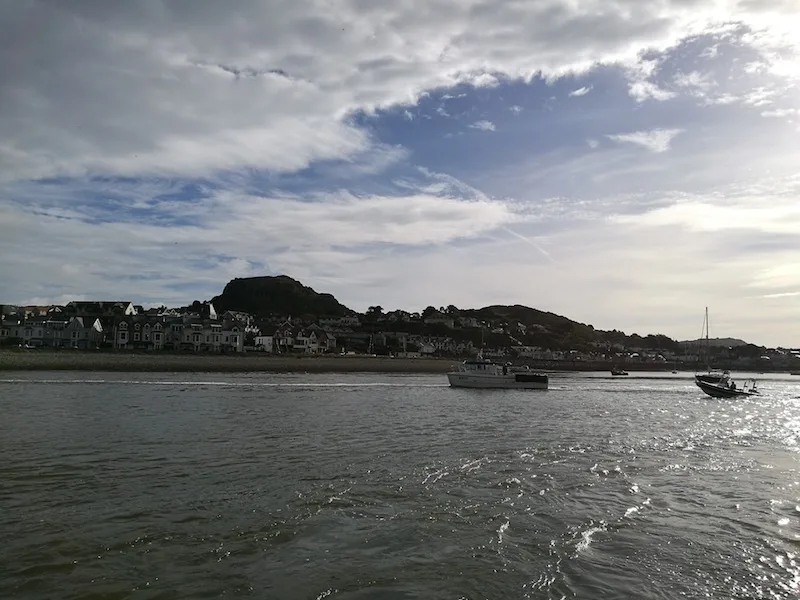 Eating our lobster at St. George's Hotel, Llandudno
We picked our favourite lobster (we may have named him Sebastian) from the day's catch, waved goodbye to Carl and Will, and took a leisurely drive to the St. George's Hotel in Llandudno. The hotel exterior is regal, and it's perfectly located on the pretty beachfront, dotted with sun loungers, parasols and kids with ice creams.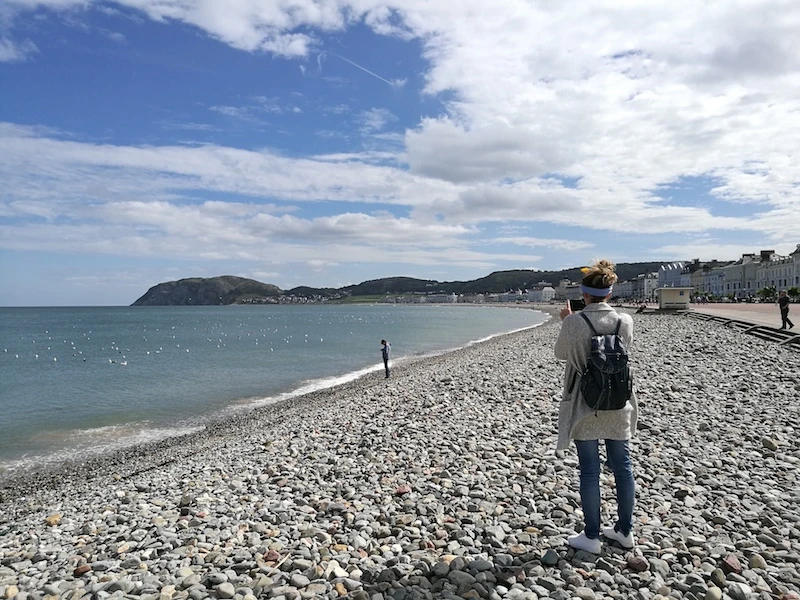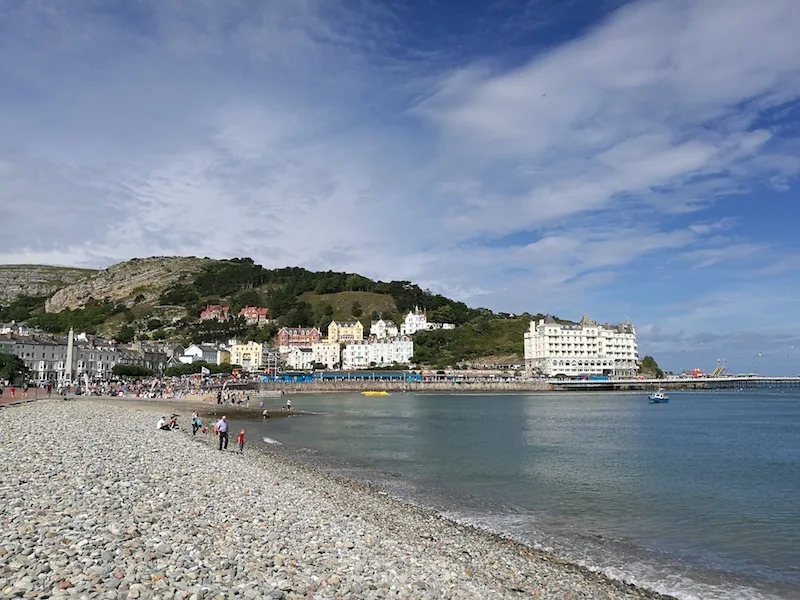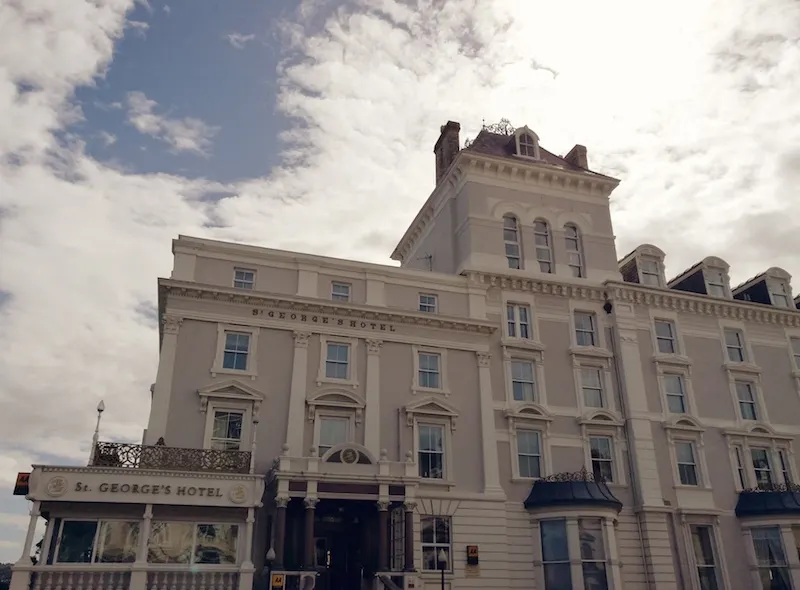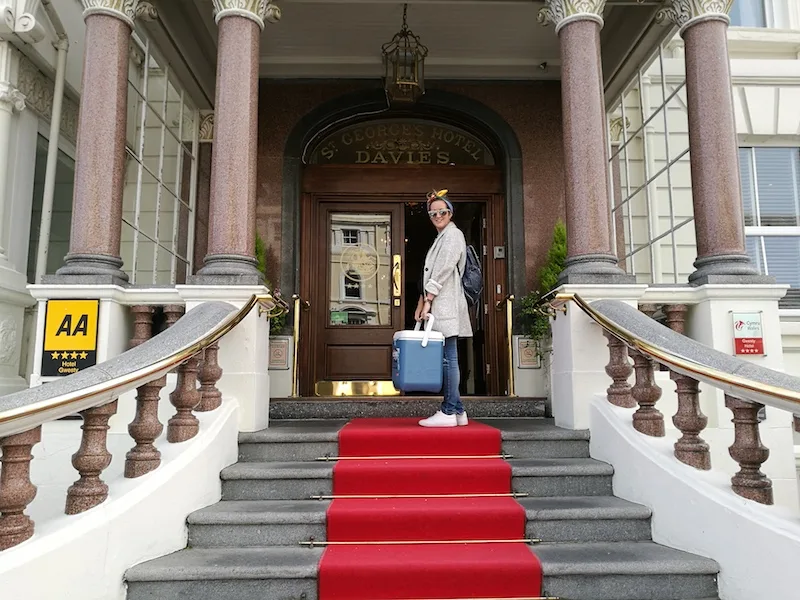 We were met by one of the hotel's chefs, Chris, who took us into the kitchen to watch our freshly-caught mackerel and lobster being prepared. We asked for something traditional, so Chris recommended Lobster Thermidor, a classic French lobster dish, and began prepping our meal.
He began by steaming the lobster (don't worry – he killed it quickly and humanely first), and while we waited for it to cook he filleted and pan-fried our mackerel. Once the lobster was cooked, he cut it in half, removed all of the brown meat (which would be used in a fish sauce later) and added the sauce he'd prepared earlier.
The lobster, Sebastian, then went into the oven for a few minutes while a salad was prepared, and then finally topped with cheese and grilled until it was golden and bubbling just a little, and melted over the stunningly-presented lobster.
Our delicious meal was served in the St. George's Hotel dining room, which overlooked the ocean where our lunch had just come from. Seeing the process, from catching the mackerel to selecting a lobster from the pots that had just been pulled from the sea, and then watching it being prepared in front of us, was a pretty memorable experience.
It's rare to find such a sustainable meal, and to see the source of what's on your plate, but knowing that your food is locally and sustainably sourced sure does make it taste so much better!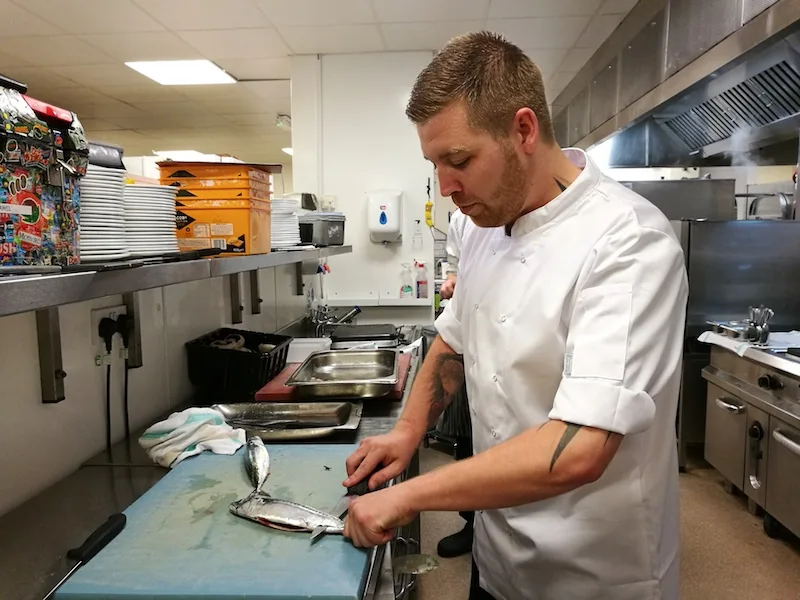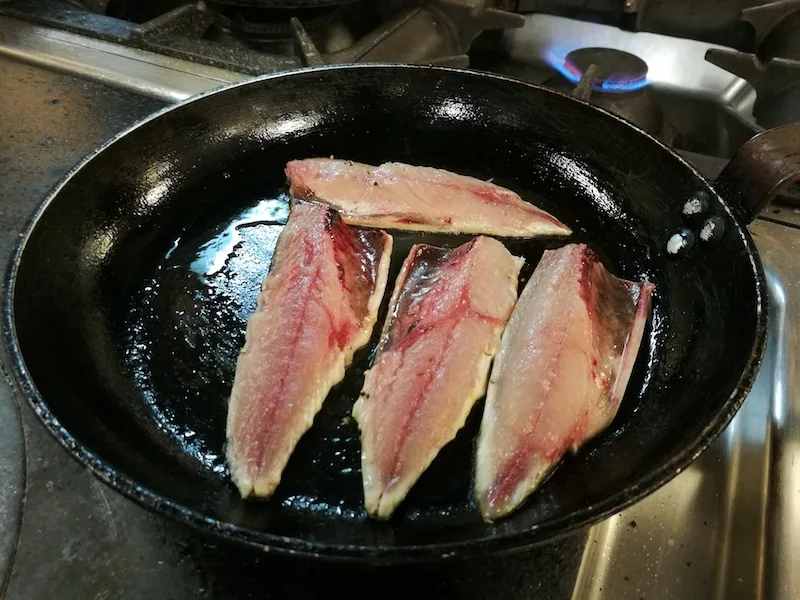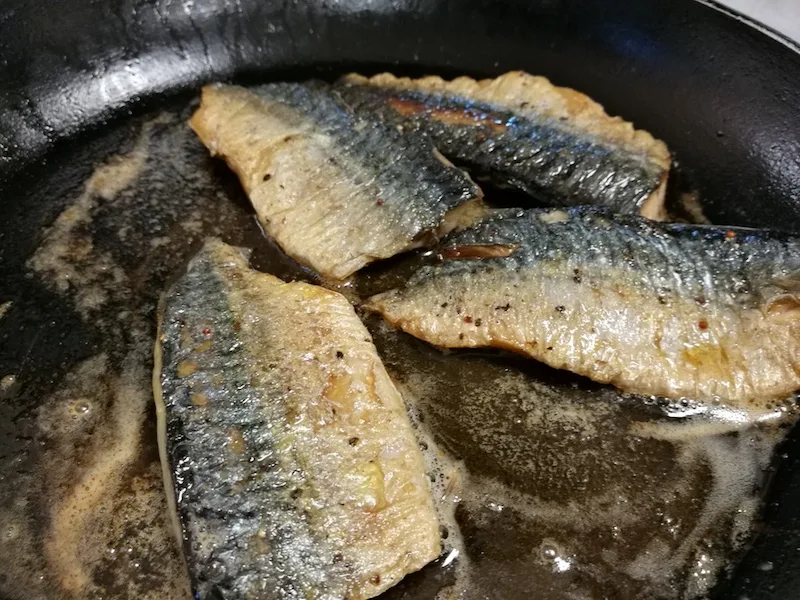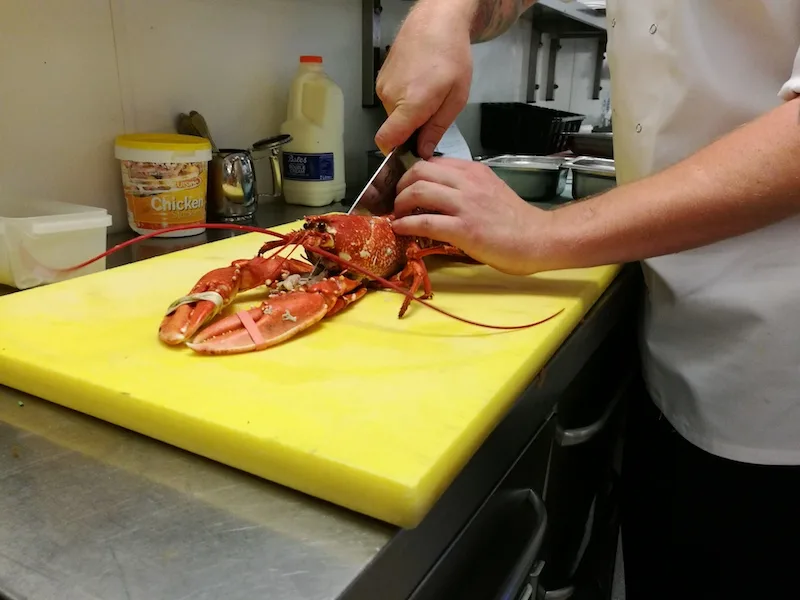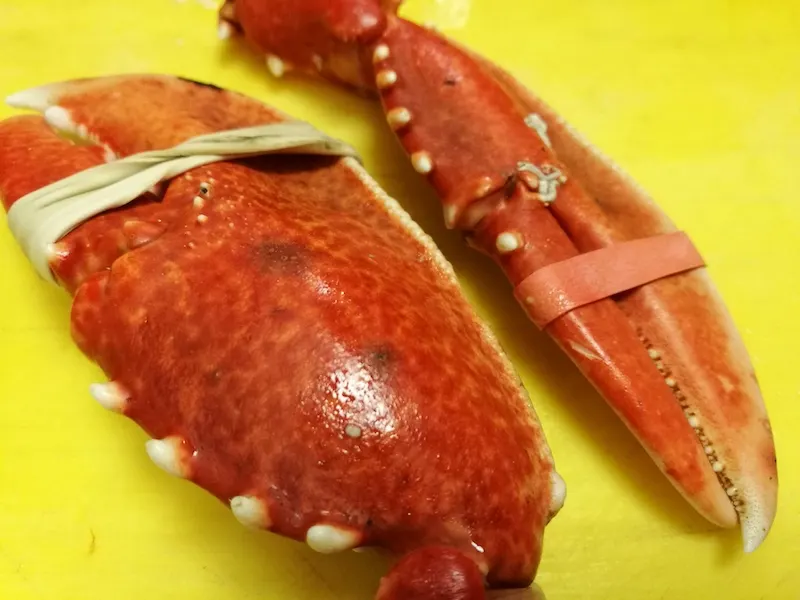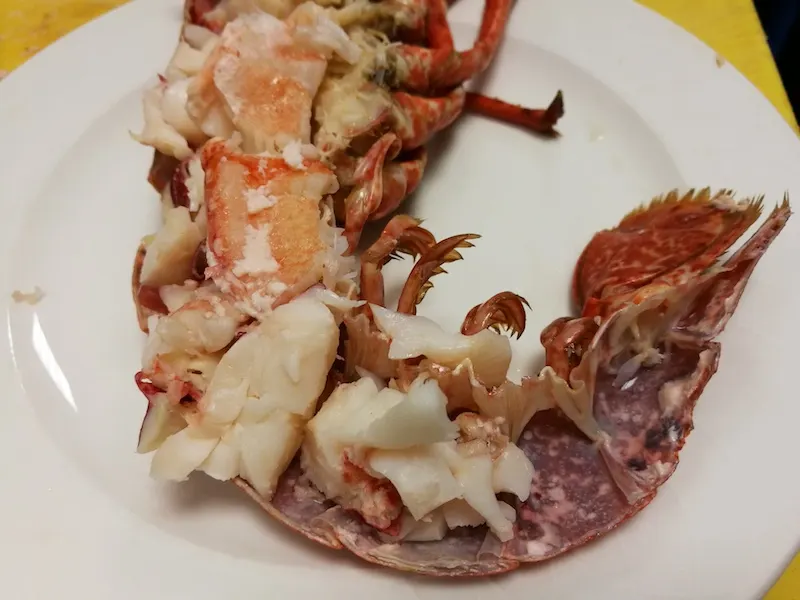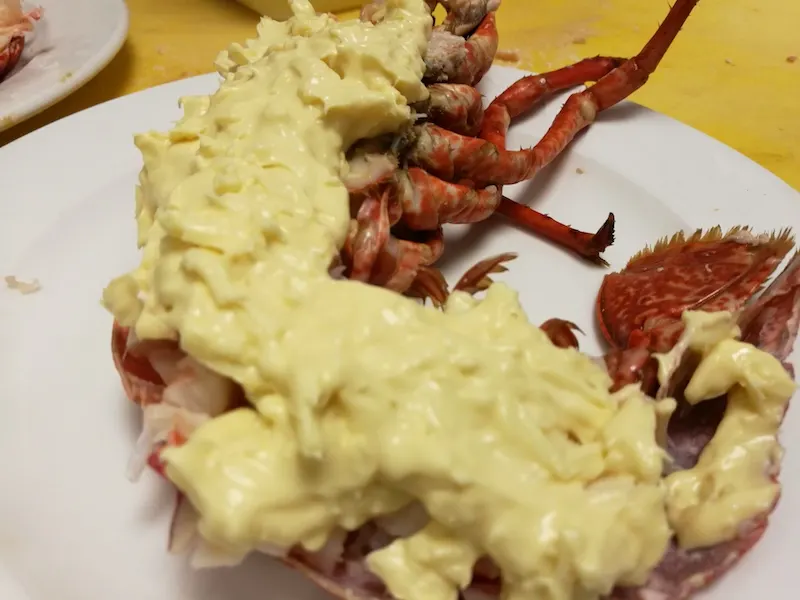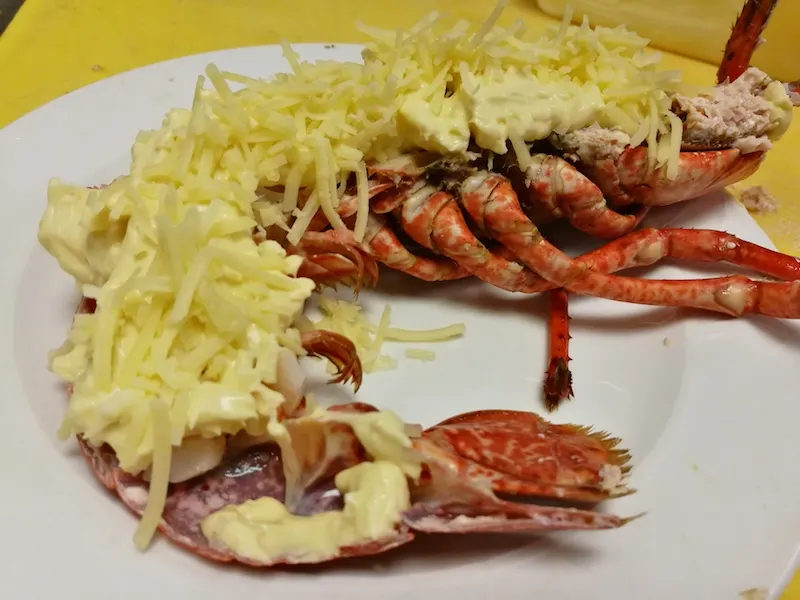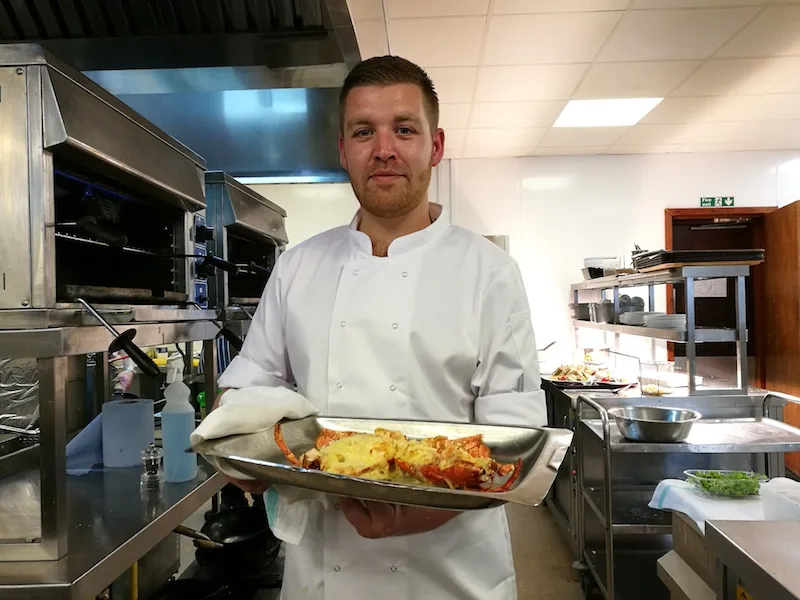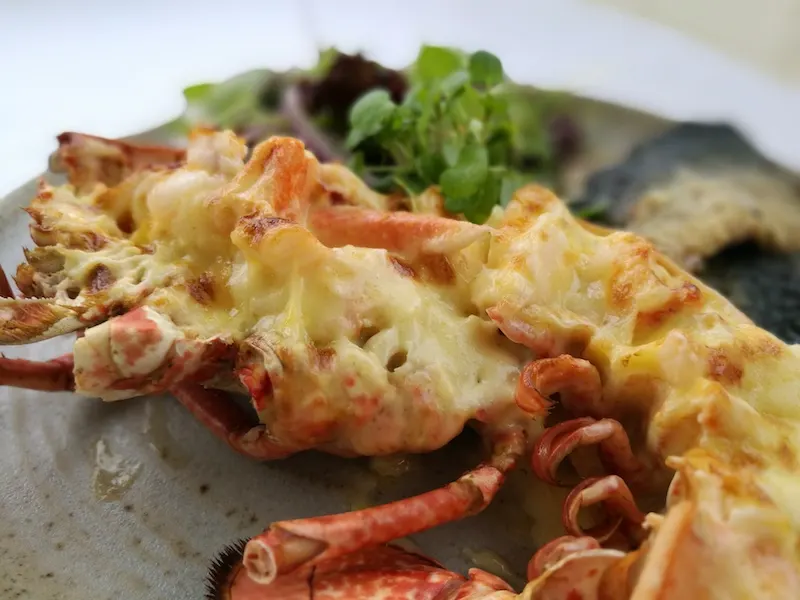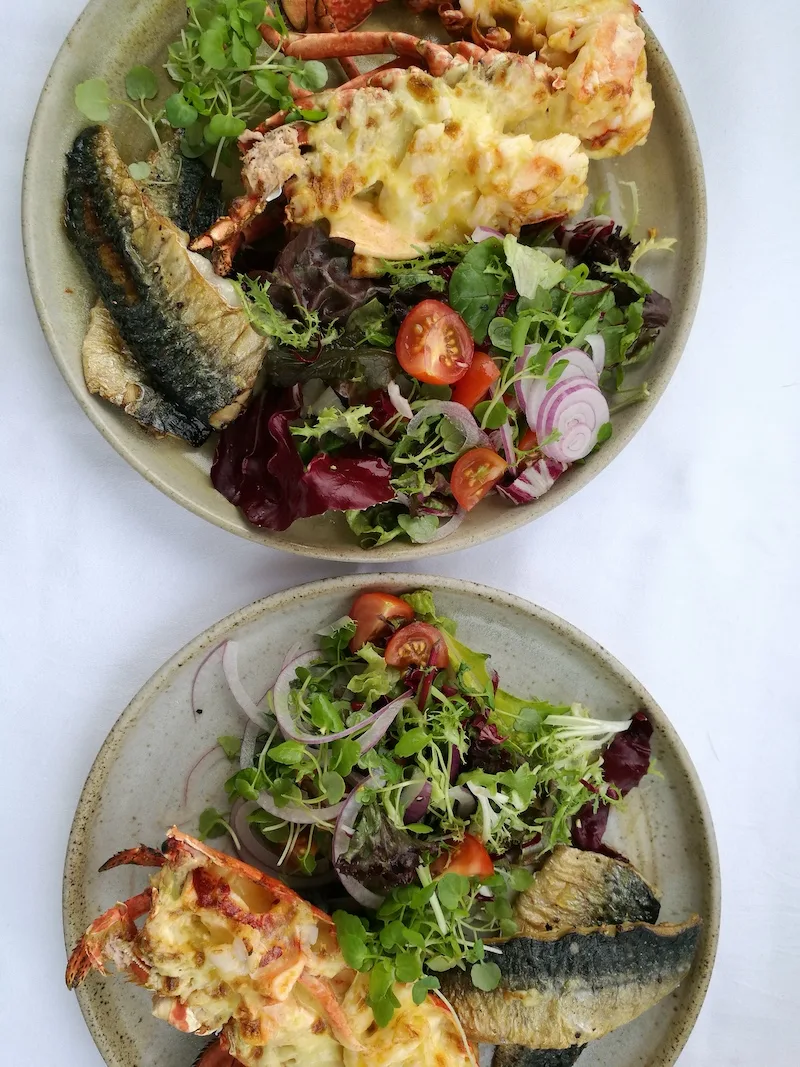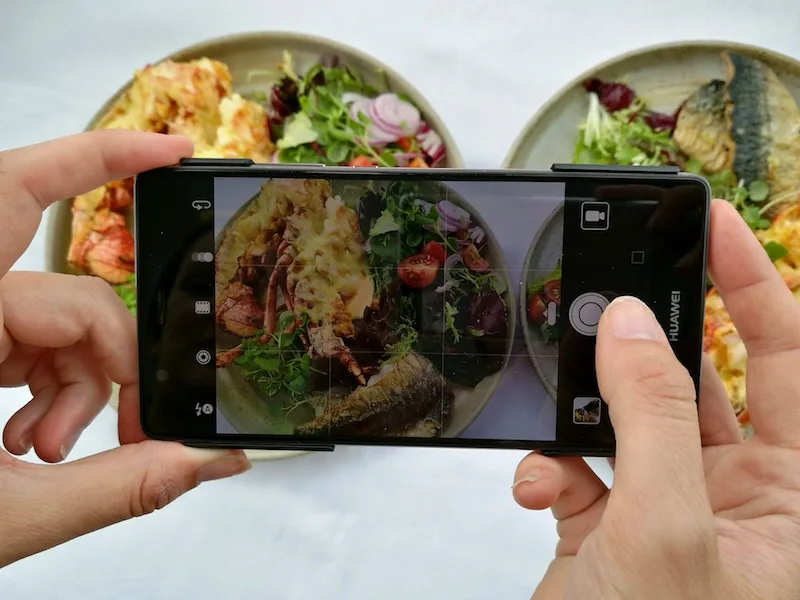 Our North Wales Lobster Safari
Arrange your lobster safari with Carl at Sea Fishing Trips.
2 hours – £20 per person (may be more per person for small groups)
Contact St. George Hotel Wales directly to arrange for their chefs to cook your freshly-caught lobster!
Getting there (if you're not driving):
Take a train to Conwy (around three hours from London), then catch a taxi to the lobster safari meeting point, just five minutes away.
Once you've come back from the lobster safari, catch a taxi for 15 minutes to St. George's Hotel in Llandudno.
The closest station to St. George's Hotel is Llandudno, a 10 minute walk away.
Driving is the easiest way to get there and parking is available at the safari meeting point for free and for a small fee in one of Llandudno's many central car parks.
---
All photos and videos were taken with the Huawei P9 Plus, co-engineered with Leica camera technology.