Paris is the perfect city for a weekend break, especially for us Brits who can get there in a hop, skip and a jump. The French capital is one of the most famous and popular tourist destinations in the world. It's one of the top five most-visited cities with around 15 million visitors a year!
When you're one of these 15 million visitors it's virtually impossible to escape the hustle and bustle of the busy city, but that doesn't mean you can't have a relaxing weekend break in Paris. You won't exactly be alone when you head up the Eiffel Tower or shuffle around the Louvre but you can still find secret spots in the city to chill out.
There have been so many times when I've taken a weekend break to cities like Paris and I've come home on Sunday evening feeling exhausted. But if you're prepared to step away from the major tourist attractions during your Paris city break, you can easily find a dose of peace and relaxation; you've just got to know where to look and have the right frame of mind. To help you pursue the odd Zen moment during your time there, here are some great ways to have a relaxing break in Paris.
#1. Chill in the city's expansive gardens
Offering an oasis of calm in the middle of this busy city, Paris has a number of beautiful parks and gardens which make for the ideal sedate retreat from the bustling streets. The two most popular gardens are Luxembourg Gardens and Palais-Royal Gardens. The former is bordered by the Latin Quarter and features impressive architecture, comfy lawn chairs and stretching orchards. Palais-Royal Gardens present serene, formal gardens tucked behind a 17th-century palace, and a real air of style and sophistication.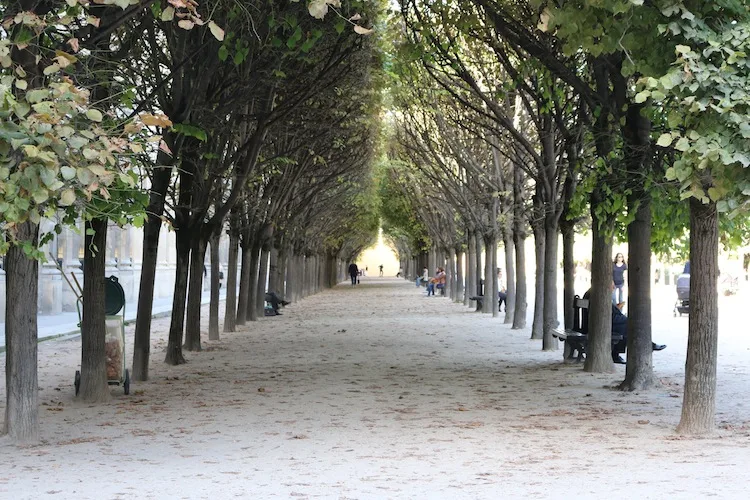 #2. Go wine tasting
This is one activity you can't pass up when in Paris. There are many places across the city offering wine tasting experiences, introducing you to the basics of wine via a resident sommelier. One of the best in the city is Ô Chateau who offer a number of different tasting packages, from one-hour French wine introductions, to all-day Champagne experiences.
Alternatively, ask your hotel concierge for a list of great wine bars nearby and have your own wine tasting experience.
#3. Take a cruise on the Seine
Cruising along the Seine is the best way to avoid the crowds while catching a glimpse of the city's most famous landmarks. You'll see the likes of the Eiffel Tower and Notre Dame Cathedral as well as gorgeous bridges and all the scenes you wouldn't see from dry land. One of the best Seine cruise companies is Bateaux Mouches. They have lots of cruises available from a one-hour sightseeing tour of Paris to romantic dinner cruises. This is a great way to see it all without exhausting yourself with crowds and walking!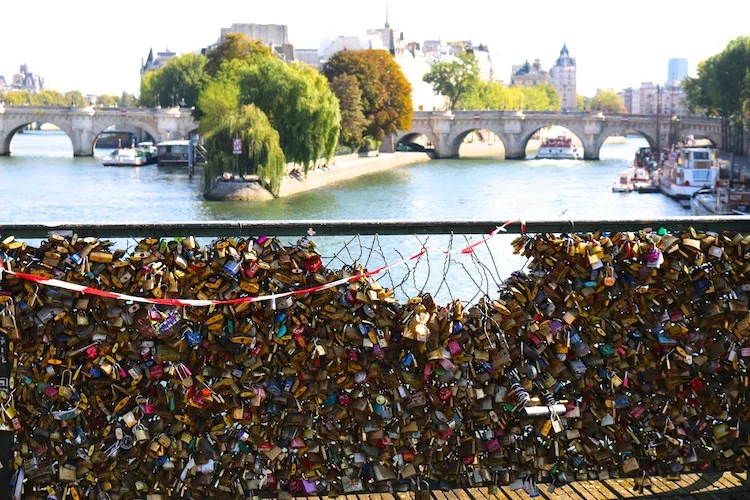 #4. Walk the Coulée Verte
While New York's famous High Line is making headlines, Parisians would like you to know that their elevated park, Coulée Verte, was the first of its kind in the world. The park stretches for just under 5km beginning at Opéra Bastille, and features luscious trees and beautiful flowers. One of the quirkiest stretches of Coulée Verte can be enjoyed between Bastille and Place du Colonel Bourgoin, where you'll find boutique shops and craft workshops.
#5. Visit the quieter museums
Paris is home to over 130 museums so it's easy to avoid the crowds and find some quiet museums and galleries. Musée Rodin is both popular and relaxing with beautifully peaceful grounds and a serene atmosphere. You could also head to lesser-known museums, such as Musée Carnavalet, which presents a fascinating history of the city of Paris, giving you that much-needed culture fix without the crowds.
#6. Shop in Le Marais
For many, shopping in Paris provides all the therapy and relaxation they need. For some of the best shopping in Paris look no further than Le Marais in the 3rd and 4th arrondissements. This is arguably the best shopping neighbourhoods in Paris. Keep it relaxing by pacing yourself and stopping frequently at the many bars, cafes and restaurants along Vieille du Temple and Franc Bourgeois.
#7. Watch the sunset from Montparnasse Tower
There is nothing more beautiful than watching the sun set over a city. As the pinks and oranges in the sky gradually fade away you'll see the twinkling city lights pop on and illuminate the skyline. Paris' buildings are surprisingly low so the Montparnasse Tower is a great place to watch the sunset. The tower itself is nothing special but it offers a fabulous view of the Eiffel Tower and other iconic sights like the Arc de triomphe, Les Invalides, Musee d'Orsay, Opera Garnier, Sacre Coeur, The Louvre and Notre-Dame. Arrive early and upgrade your ticket for a champagne package to enjoy the view in style.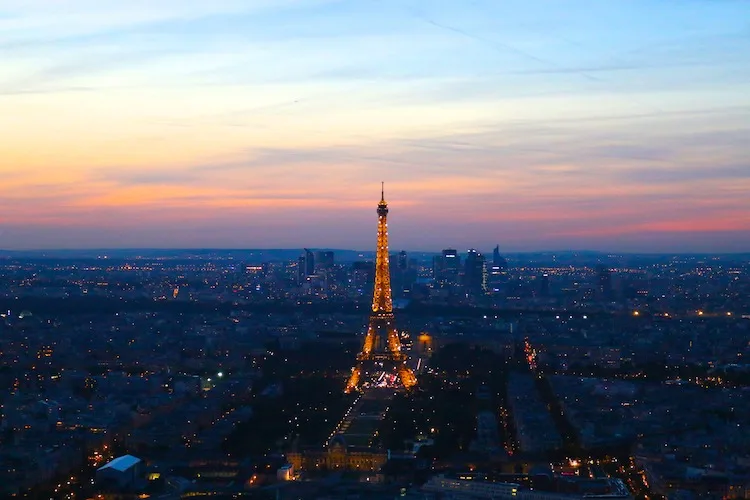 #8. Take a gourmet food tour
If you're going to take a food tour in any city in the world, do it in Paris! The city is home to some of the best restaurants and foodie markets in the world, which could be overwhelming without a guide. A gourmet food tour will help you discover the best food in the city in a fun, relaxed and delicious way. I thoroughly recommend Wonderful Time Gourmet Food Tours to find out more about the culinary heritage of France and get a glimpse of Paris' foodie scene away from the tourist trail.
Read more about my gourmet food tour in my travel journal Sauntering the Streets of Paris.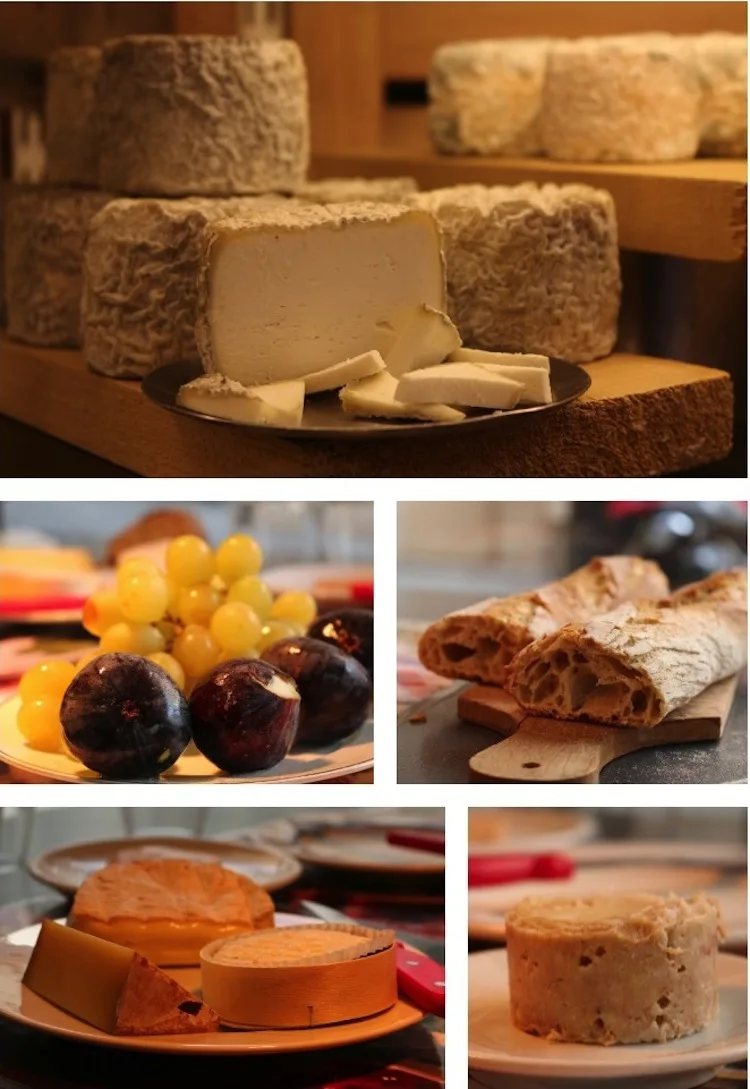 #9. Make the most of your hotel
Just because you're in Paris it doesn't mean you need to spend your weekend away rushing around tourist attractions and top sites. During my recent trip to Paris I really enjoyed having a long lie-in and enjoying a lazy breakfast outside in the sunshine. We then headed to the spa to relax and have massages and took advantage of a late checkout. We emerged from the hotel in the early afternoon feeling like new people!
Read my review from the Renaissance Paris Republique Hotel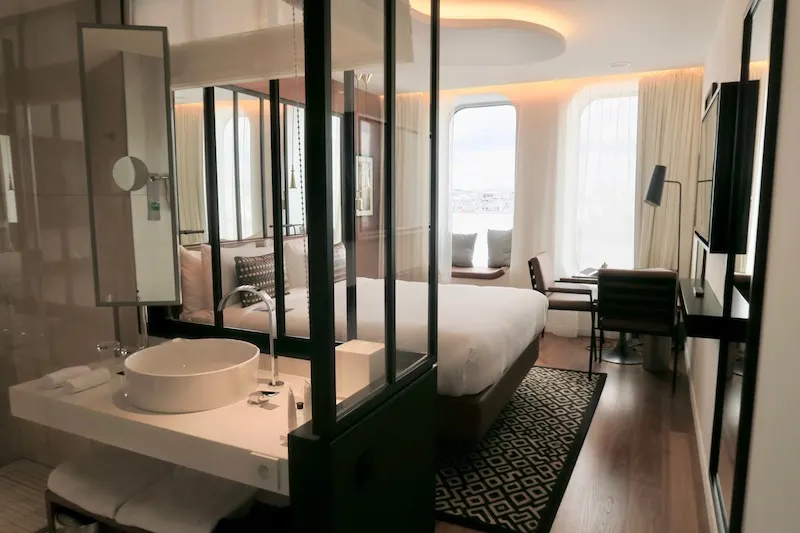 #10. Get there early
If it's your first visit to Paris you'll undoubtedly want to see all the main attractions. Unfortunately, those long queues and crowded spaces are anything but relaxing. My top tip is to arrive at those attractions as early as you possibly can. Like most cities, Paris is slow to wake up so early birds will have the advantage of beating the crowds and being the first people of the day to enjoy the attractions. Attractions begin getting very busy around 11am and popular restaurants are chocker at normal meal times. But if you start your day early and enjoy all of your meals an hour earlier than the rest of the crowds then you'll have a much more relaxing experience.
Pin this for later…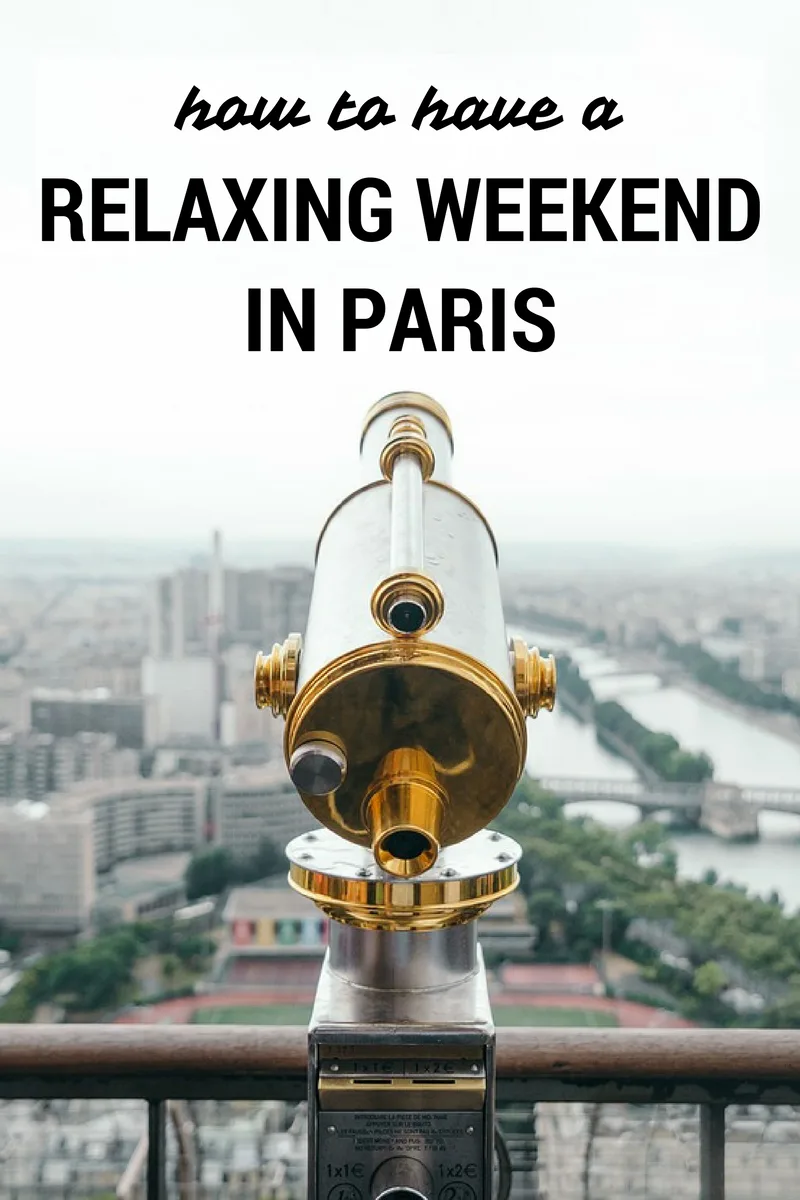 Read more about my trips to Paris
I think autumn is the best time of year to visit Paris (perfect weather and not too busy!) and my friend Lucy has written a great guide to Paris in autumn: 9 things to do in Paris in the fall.
How to travel hack a free trip to Paris
My 24 hours as a millionaire in Paris
The best sunset views in Paris