In today's post, Claire takes us on a trip around Oxford to visit the locations that inspired Lewis Carol's Alice in Wonderland.
I lift my hand to my eyes, shielding them from the thick June glare, whilst the sun slowly and evenly toasts my neck. Before me, rise the honeyed buildings of Oxford's most famous college, Christ Church, as dashing as a Chaucerian tale.
These buildings know how special they are. They are amongst the most prestigious buildings in the whole of Oxford, housing the city's heart-achingly handsome Cathedral and Great Hall, and boasting alumni who include Albert Einstein and W.H. Auden.
But they're also famous for something else: a fairytale encounter between a curious six-year-old girl and a brilliant mathematics don. An encounter that would inspire one of the greatest children's books of all time, Alice In Wonderland.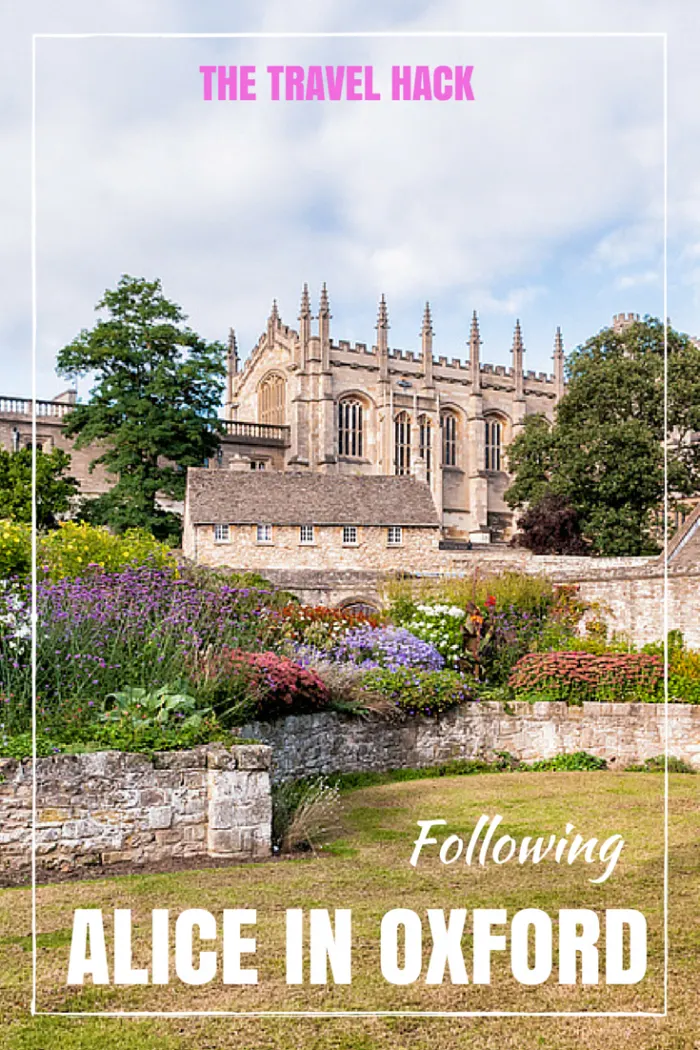 SWEET SPOT ONE
Christ Church College Meadows
As I stroll through Christ Church meadows, light falls through the maple and alders trees, dappling the path in front. "I have found myself in wonderland", said Alice.
And I'm just as close. At times, I half expect to look up into the heavy branches of the trees overhead and see a Cheshire Cat grinning back.
Charles Dodgson (better known by his pen name, Lewis Carroll) came to Oxford to study mathematics and classics at Christ Church in the mid 19th century. After graduation, he taught at the college having won favour with the college's new dean, Henry Liddell.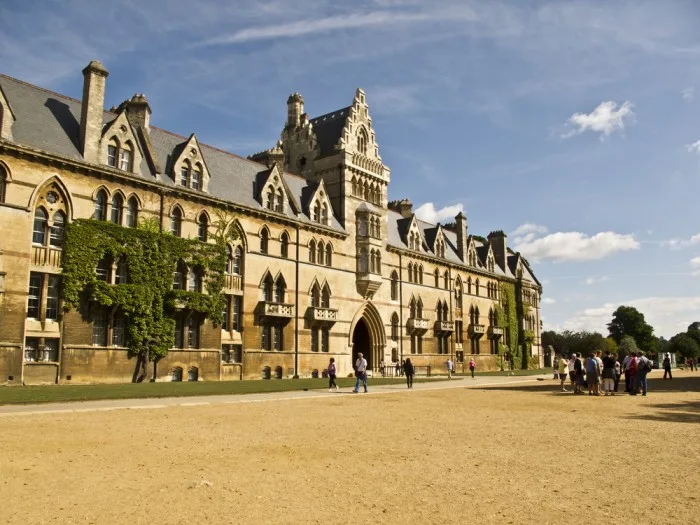 It was Henry Liddell's children, and Alice in particular, who would become Carroll's real passion. The author first met his six-year-old muse in the grounds of Christ Church whilst he was photographing the college's cathedral. Soon after, a warm, loving friendship blossomed between them.
Although Carroll's stories were fantastical in nature, he would often use the settings, like the Christ Church meadows, and the characters of Oxford as his inspiration.
A horse chestnut tree in The Deanery Garden, where Alice and her sister's played, and where Alice's own cat, Dinah, sat, is reputedly the Cheshire Cat tree.
The small, locked wooden door in the wall of the Deanery Garden, which separated Alice and her sisters from the out-of-bounds cathedral garden, is the door to wonderland – wonderland was the candy-coloured gardens themselves.
Sadly, The Deanery Garden is off limits to the public today. But sometimes the impossible is possible and maybe, if you ask nicely – and slip him a Barley Sugar – the Christ Church Custodian will let you take a peek.
Getting there:
You'll find Christ Church College and Christ Church Meadows on St Aldates, Oxford. Christ Church College is open to the public every day except Christmas. Admission £7/£5.50 when the cathedral is open, £5.50/£4.50 when closed.
---
SWEET SPOT TWO
The River Thames and Folly Bridge
Pressing on along the same crumbled path that Carroll, Alice and her sisters would take towards the River Thames, I reach the bucolic River Cherwell, a tributary of the Thames.
Ducks pebble the banks, and punters sequin the waters. Giggles crackle the calm as one boat has started to think for itself and is now heading for the bank, like a joyriding supermarket trolley.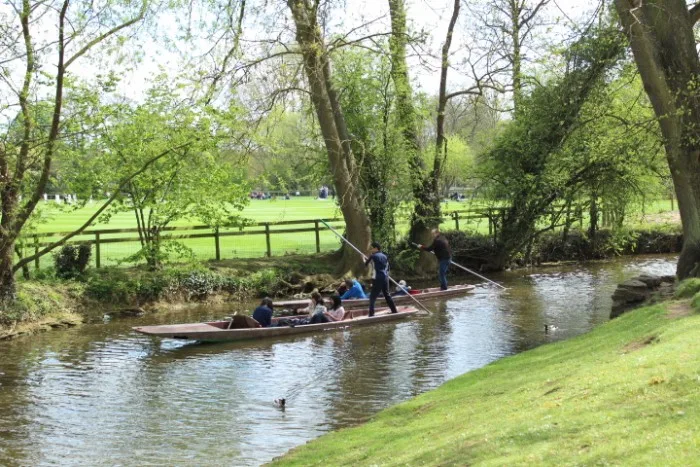 After making friends with Alice and her siblings, Carroll would often take them punting on the River Thames, known in Oxford as the River Isis. Here he would tell them weird and wacky tales to keep them entertained.
They'd begin at Folly Bridge and hire a boat from Salter's Steamers, a family rental business that's been here since 1858 and where you can still take a boat out from today.
I head across Folly Bridge from Salter's Steamer to Oxford River Cruises, who carry me up the River Thames on a 50-minute cruise following the University Regatta course. The river is virtually soundless, with only the occasional honk of a goose and the purr of our engine breaking the calm.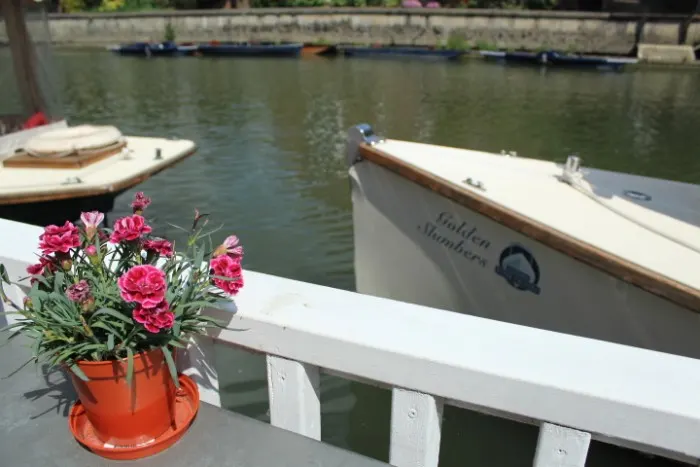 Rowers slide past us like warm butter on glass and cyclists whir like dragonflies along the footpaths.
Life is slow out here on the water and day-dreaming is inevitable. So much so, that I'm soon dreaming of the day back in July 1864 when Carroll and his friend, Duckworth, took the children on a boat trip to the town of Godstow.
Along the way, he spun out another fantastical tale for them about a bored young girl called Alice who longed for adventure.
Enchanted, the real-life Alice begged him to write the story down, which he did, and presented to her as Alice's Adventures Under Ground in November 1864. The book was then published in 1865 as Alice's Adventure's in Wonderland.
A little further into our trip, and our guide points to a three-storey house almost hidden from view by the draping trees. This is Grandpont House, a mansion sitting on three arches, with the river's side-stream flowing underneath it.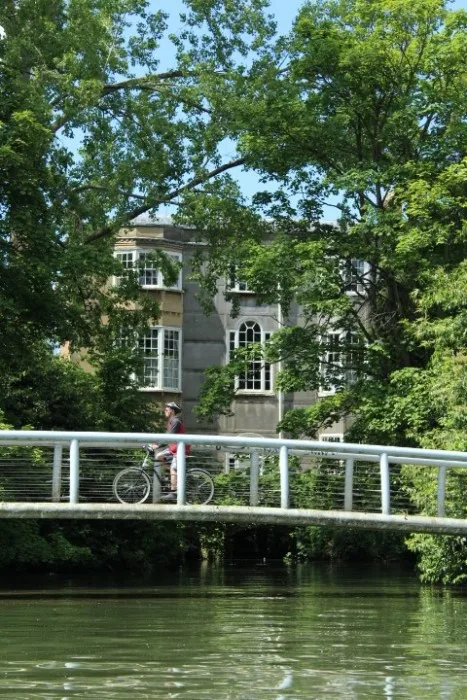 It was in this house that the esteemed local milliner, Thomas Randall lived. Apparently, he was known around Oxford as 'the hatter'.
Lost in the sweet delight of this unexpected gem, I look around at the family on the boat with me. We're all grinning like Cheshire Cats.
Getting there:
You'll find both Salter's Steamers and Oxford River Cruises by Folly Bridge, Oxford, on the road which links St Aldates to the Abingdon road. Both Salters and Oxford River Cruises offer all kinds of picnic and sight-seeing trips along the river. Salter's Alice in Wonderland Cruise costs £17.50 for adults and £10.00 for children. Oxford River Cruise's Experience Cruise costs £12 for adults and £6 for children.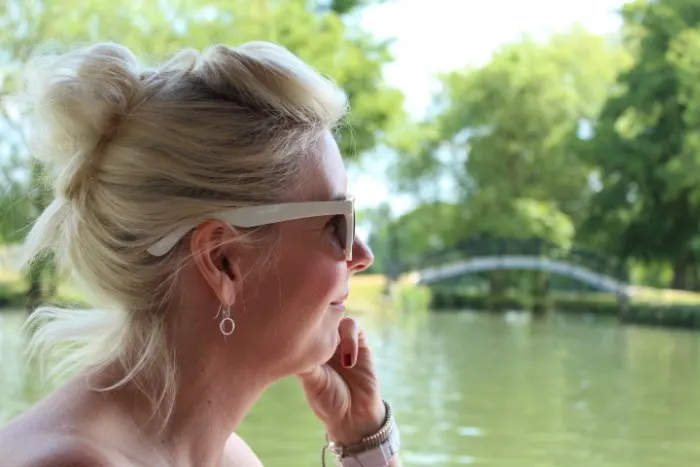 ---
SWEET SPOT THREE
Alice's Sweet Shop
Back on dry land, with the sun starting to melt into the late afternoon, I head for my final stop in Alice's real-world wonderland: The Old Sheep Shop, across the road from the entrance to Christ Church Meadows, and Alice's childhood home, Christ Church.
This squeeze of a shop, with its lipstick-red windows and door, was a small grocery store when Alice Liddell was a girl where she would come with her sisters, and Carroll, to buy sweets; Alice's favourite being Barley Sugars.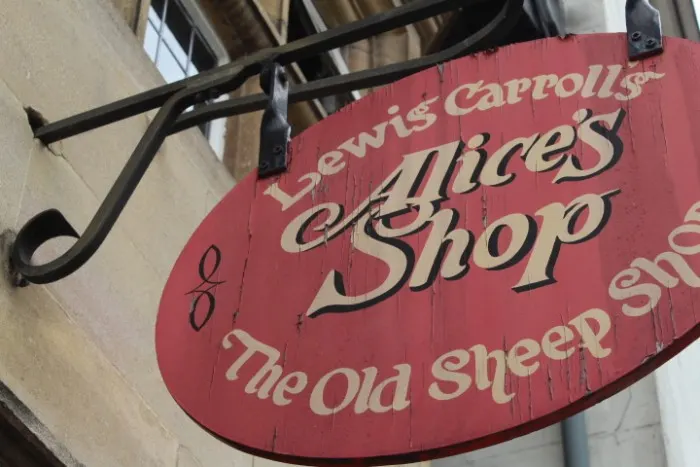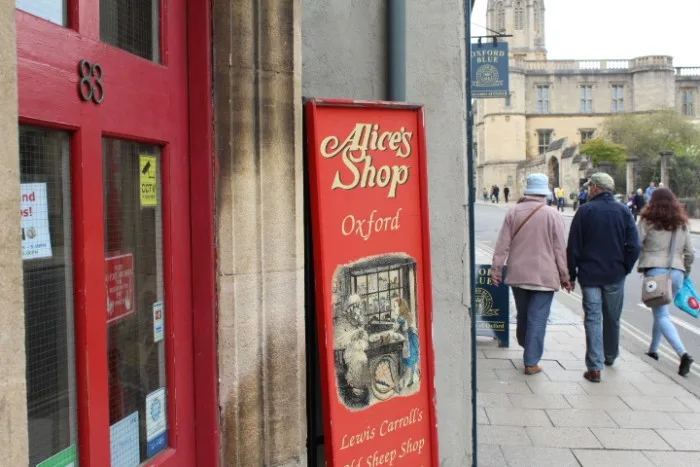 Carroll penned the shop into Through the Looking Glass published in 1872. In one episode, Alice finds herself in a dark, magical shop where "all manner of curious things" flow and float.
A detail she complains about to the shops' owner, an old sheep – who was probably inspired by the old lady who owned the shop, and who had, apparently, a bleating voice.
It's hard to miss the shop today – it's embraced its Alice heritage with gusto: Disney's Alice stands on the pavement frozen in time opposite the White Hatter, who's been paused, for a moment, from his eternal flustering.
It's somehow melancholy to see them both like this: starched into cardboard vulnerable to the elements and blown about by the passing traffic.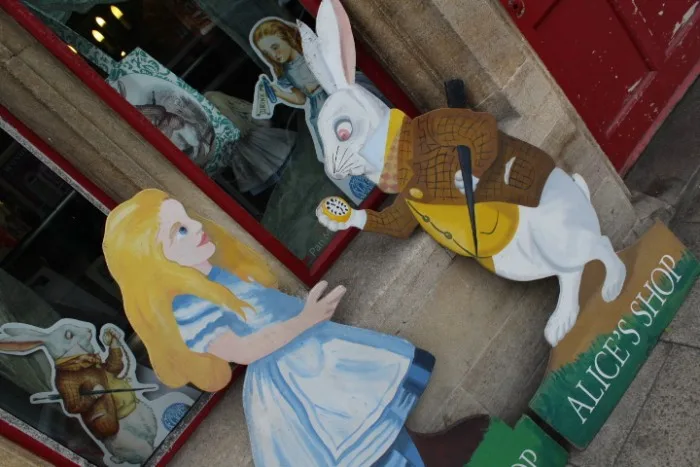 Inside, the shop is stacked floor to ceiling with Alice curiosities, accessorising the original wood panelling and chequered floor. I finger keyrings, notepads, rubbers, and mugs until I finally choose an Alice magnet and, of course, a bag of Barley Sugars.
It's a fitting and pleasant end to a weekend of Oxford exploration. And as I leave for home, with the 'dreaming spires' of the city waning behind me, I can see why many say that 'without Oxford, there would have been no Alice in Wonderland'.
Oxford is wonderland.
---
Getting there:
The Old Sheep Shop is 83 St Aldates. And is open, Sunday – Friday 10.30 -17.00/Saturday 9.30-18.00.
Where I stayed:
I stayed at the Head of the River pub, directly facing Salter's Steamers, and housed in a renovated boatyard. Completely by coincidence, they put me in the Lewis Carroll room – which was a comfortable double overlooking the water – where I slept like a doormouse. Rooms start from £150 per night.
Disclosure:
I enjoyed a 50 min river cruise courtesy of Oxford River Cruises and Experience Oxfordshire.