If you're looking to make some incredible family memories and have a weekend break with the kids that includes a combination of:
A beautiful city
Outdoor fun
Avisit to the UK's first railway town and an incredible rail museum
Filming locations from blockbuster movies
Great places to eat
A world-famous living museum
Beautiful, historical buildings with activities to keep the kids busy
Then look no further than Durham….
I've just returned from a long weekend break to Durham with my husband and our three children and we had such a great time.
This trip was in collaboration with This is Durham and I've made some short videos from our gorgeous weekend in Durham. If you'd like to see them you can check them out on the This is Durham Memorable Moments page.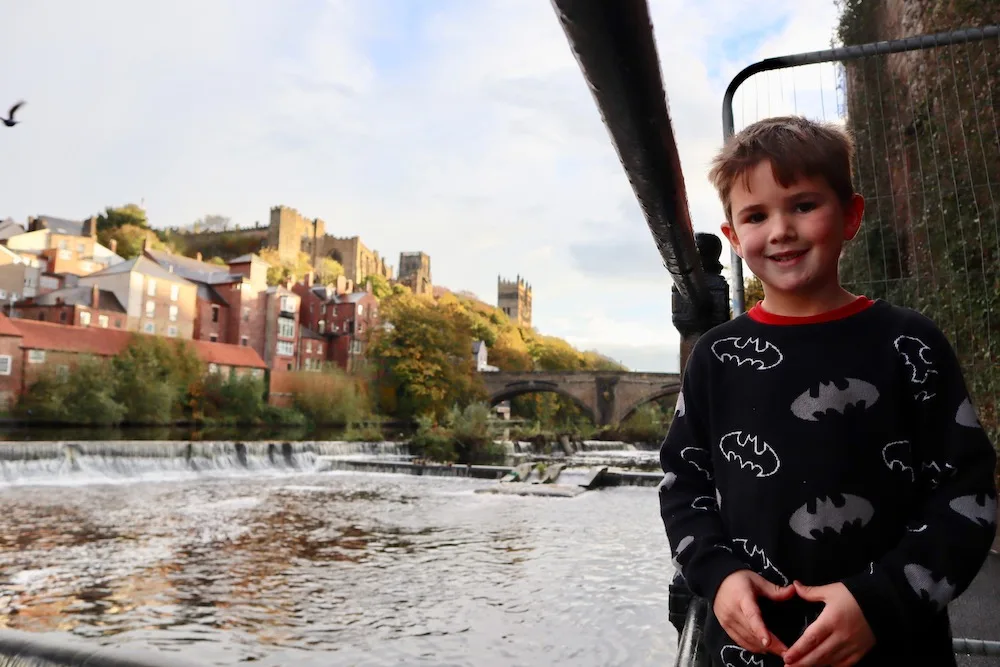 My mum is from Durham so it's an area I'm familiar with and I was really excited to head up to the north east with my own family.
This was our first city-based break as a family of five and it felt like we were broaching a new era of family life. We'd previously stuck to easy beach holidays or cottage breaks, but here we were, in a city centre hotel, going out for dinner, tiptoeing around cathedrals and even learning about the past at educational museums! It's definitely a new style of family travel for us and we loved it.
We had a fantastic, bespoke itinerary created for us by This is Durham, so I'm going to share that with you today because it's such a fantastic 3-day Durham itinerary for families!
Where to stay in Durham with kids
Radisson Blu Durham – Best for city centre convenience
Number Nine in Lanchester – Laidback luxury and self catering
Derecroft Glamping – Best for summer fun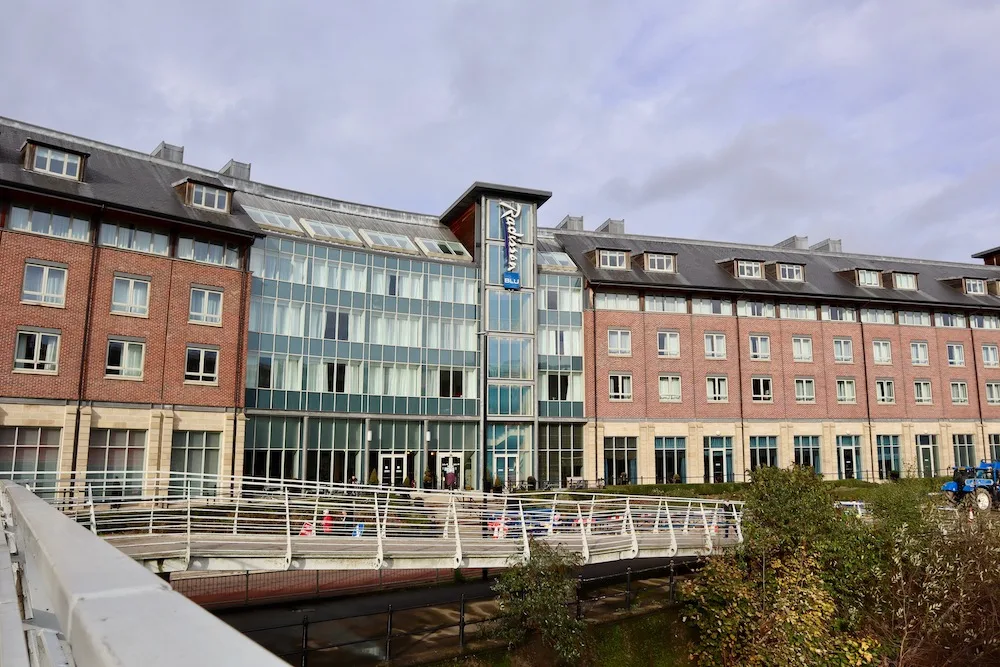 We stayed at the Radisson Blu Durham and it was great. We had a spacious family room and there's a huge swimming pool. The hotel overlooks the River Wear and it's a 5 minute walk into the city centre and there's plenty of parking too.
The swimming pool was a massive bonus for us. It made the kids feel like they were on holiday and gave them somewhere to let off steam (and tire them out before bed!)
The buffet breakfast was also delicious and a great, relaxed option to set us up for the day.
If you plan to be out and about exploring for most of the day then I highly recommend the Radisson Blu Durham. It's simple and easy and provided a great base to explore Durham City and the wider county.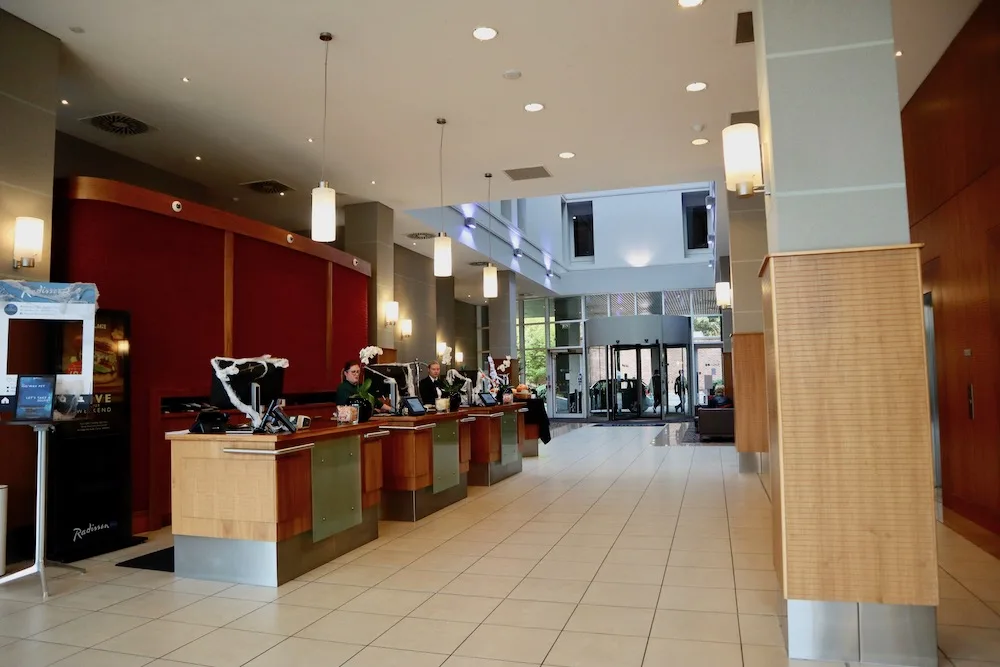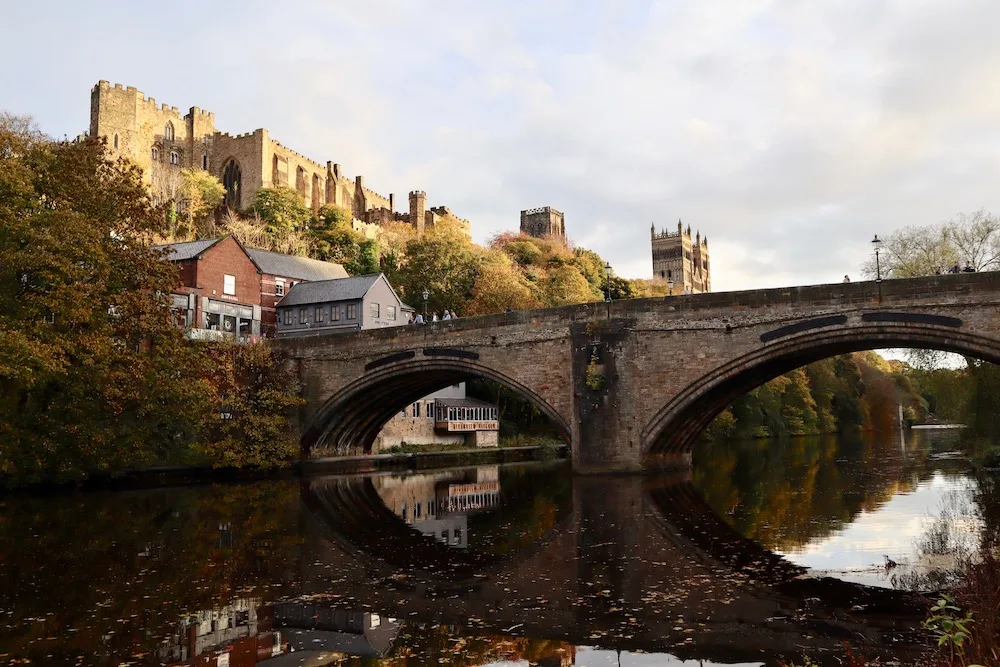 Day One in Durham with kids
Locomotion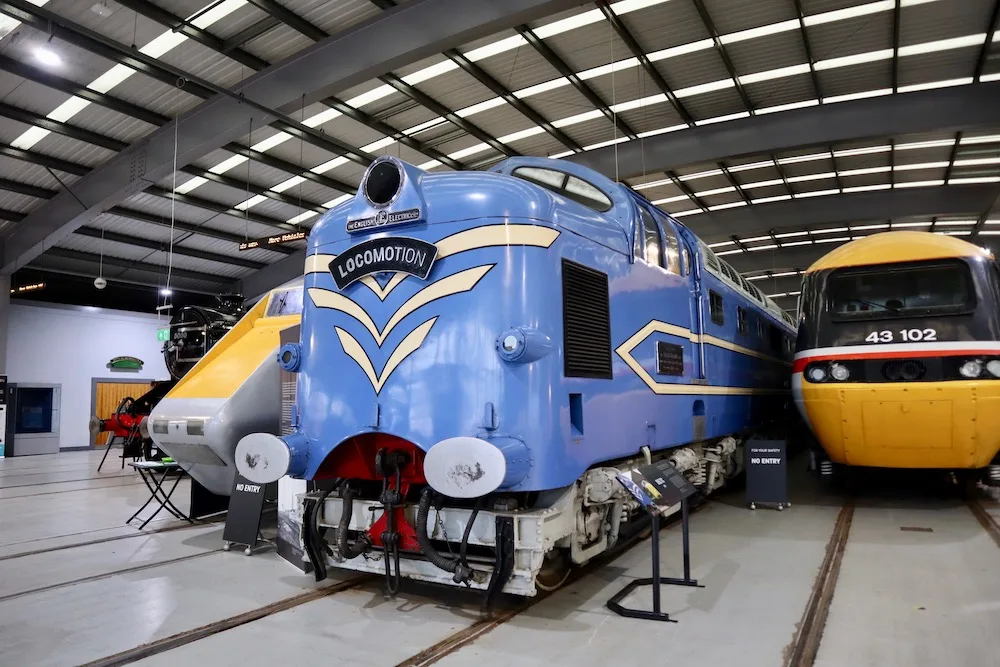 We began our weekend in Durham at Locomotion, an incredible rail museum in Shildon.
There are over 70 rail vehicles in the museum and it's set up perfectly for families so kids can explore and learn in a fun environment.
Shildon was the world's first railway town so it's only right to have such a huge and amazing rail museum here.
If you've got little train lovers with you then you can't miss this!
We also had lunch at the Locomotion cafe where we could sit in train seats with a train table. This obviously made lunch even more exciting!
There's a huge outdoor play area at Locomotion too. Unfortunately it was pouring with rain so we didn't get a chance to use it.
Travel Hack Tip: The play area makes Locomotion a good option for your first stop in Durham because the children can run around if you've had a long car journey.
Entrance and parking at Locomotion are free and the cafe is small but has everything you'd want such as sandwiches and salads, soups, cakes and hot food like chips, pies and sausage rolls.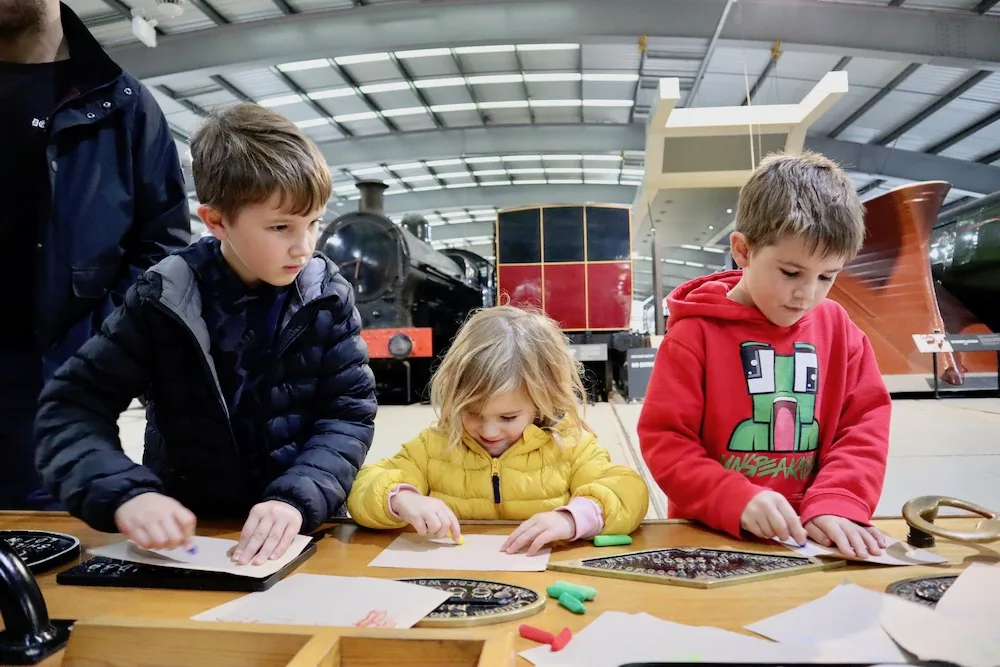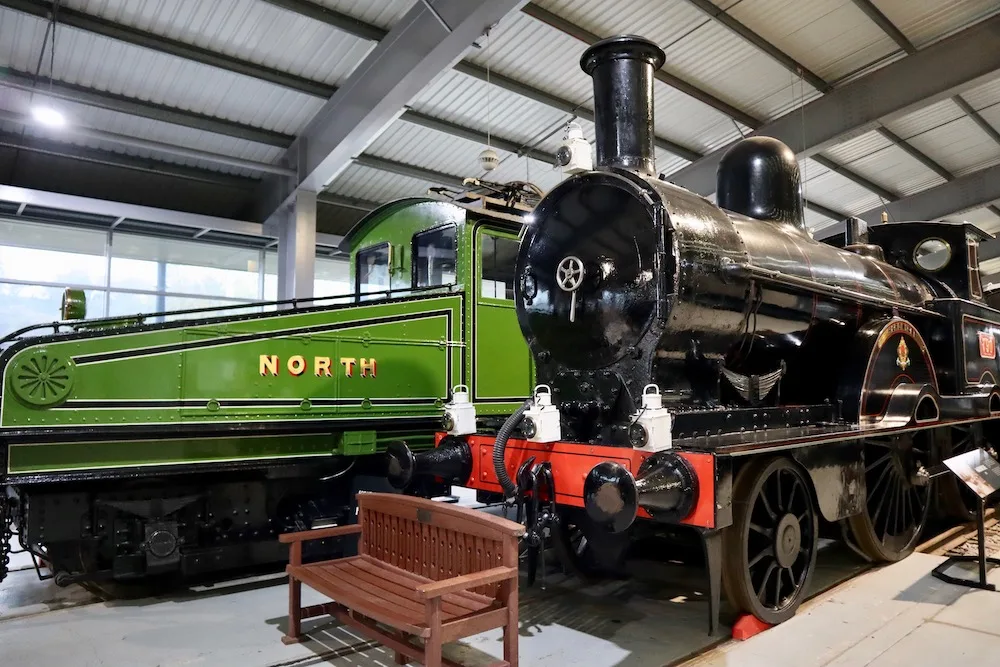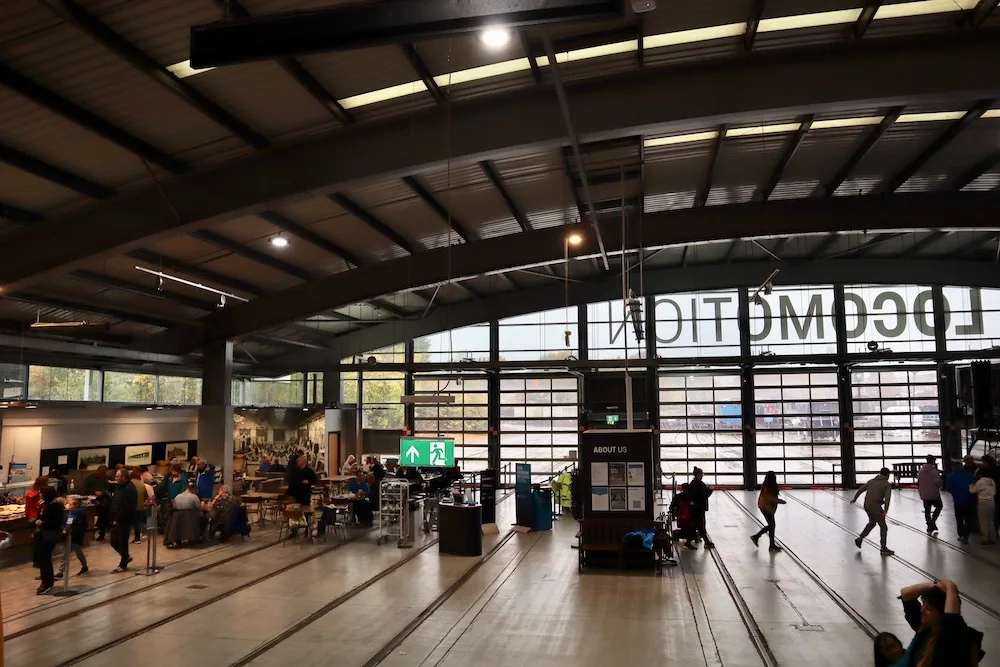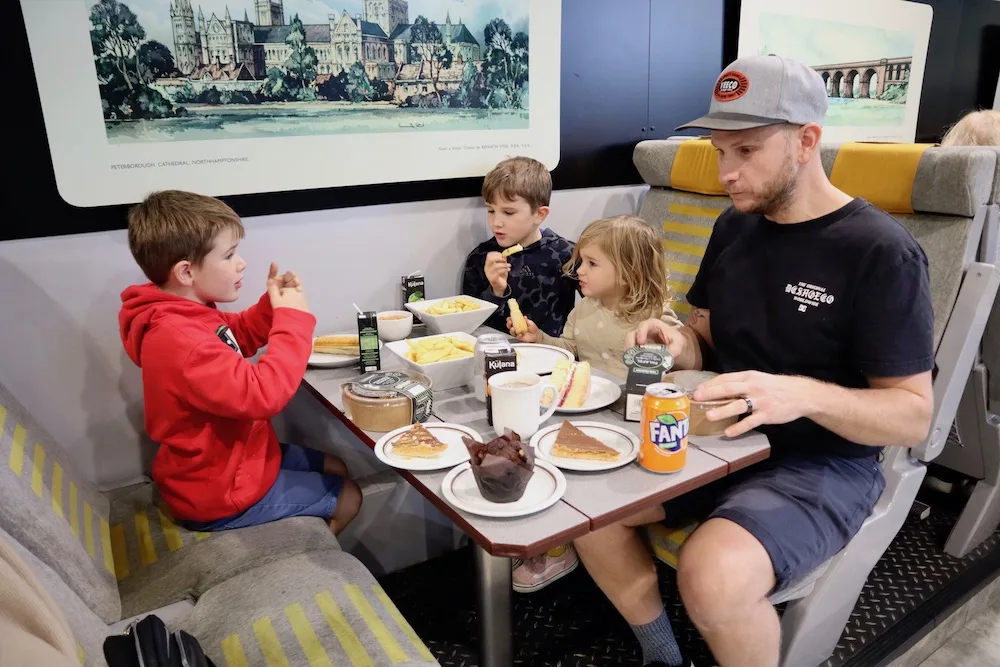 Hamsterley Forest
Our second stop was Hamsterley Forest in the Durham Dales, a 2,000 hectare forest and the biggest in Durham.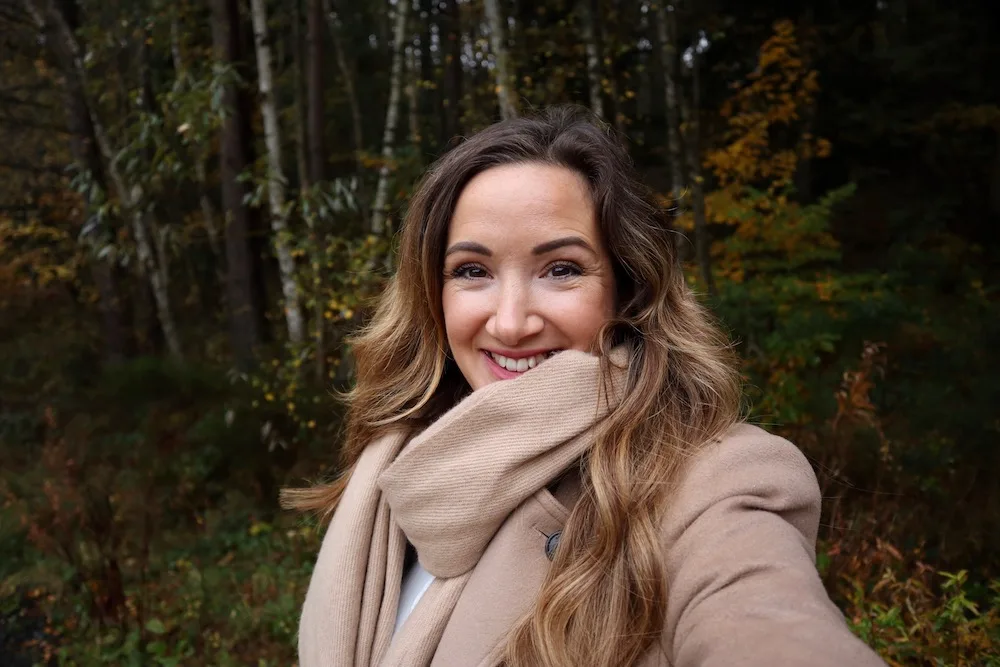 There's something magical about a forest of this size and we were lucky enough to arrive between bouts of rain so it was very quiet and felt like we had the whole forest to ourselves.
There's lots to do in the forest such as mountain biking, walking trails, wildlife watching and stargazing.
We did the Gruffalo Trail which is a short, toddler-friendly walk with lots of play parks along the way. Honestly, I don't think I've ever seen so many play parks during a short walk!
So the kids loved it and my husband and I enjoyed the opportunity to grab a coffee from the cafe, take a deep breath and relax and soak up that peaceful forest atmosphere.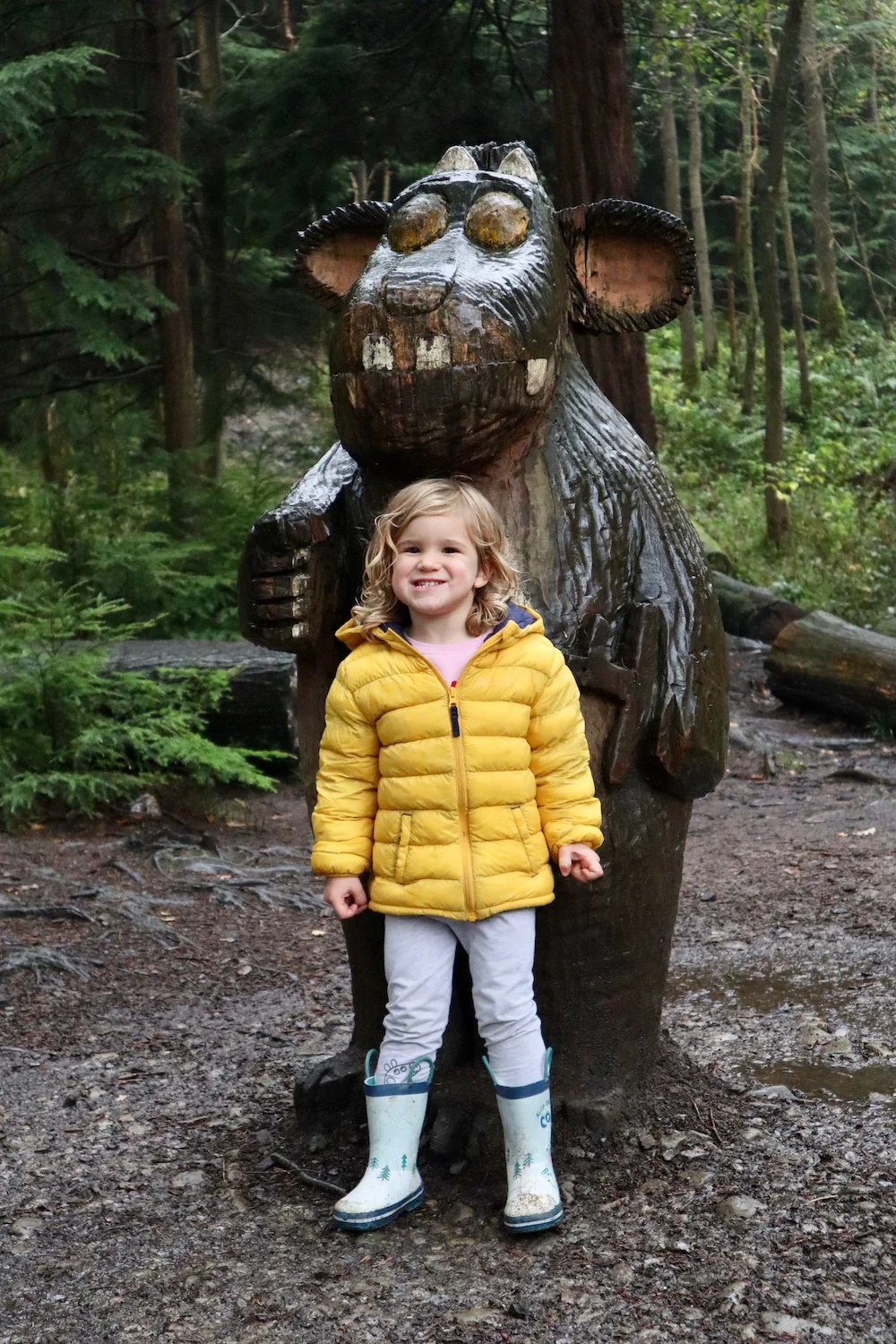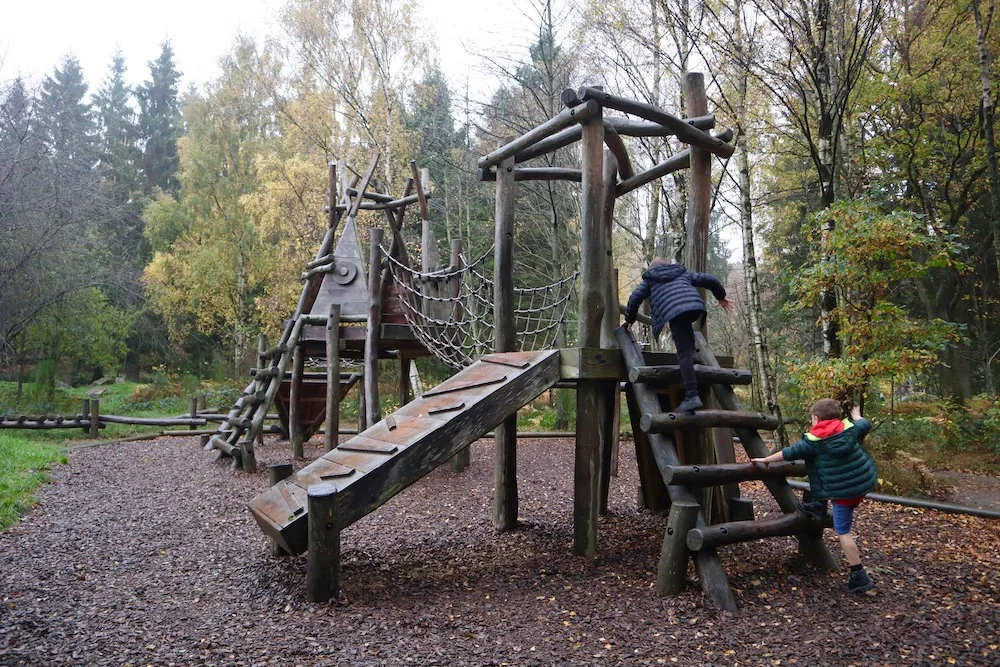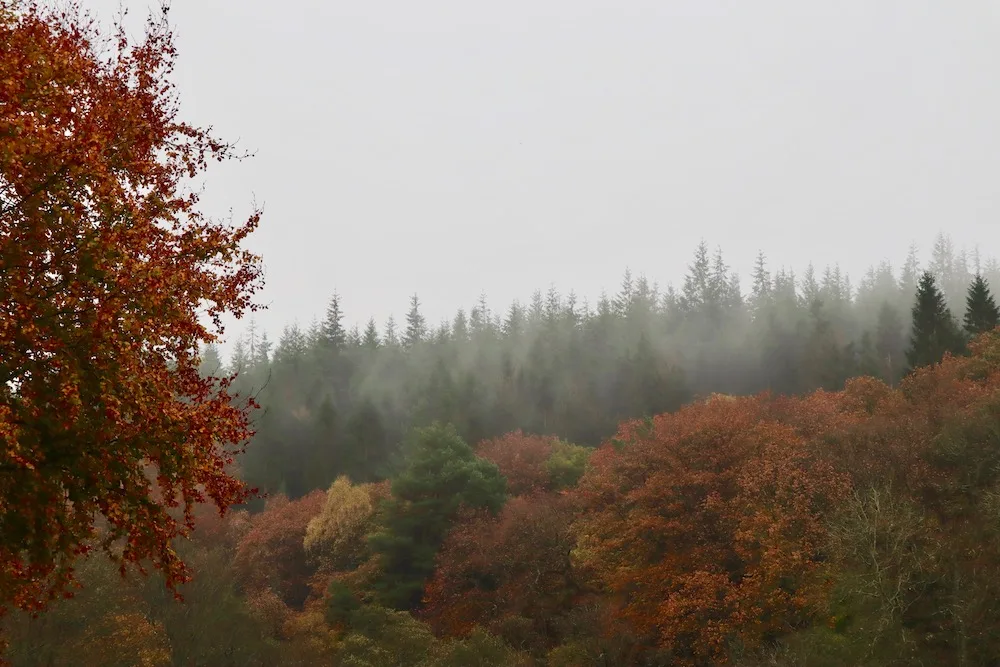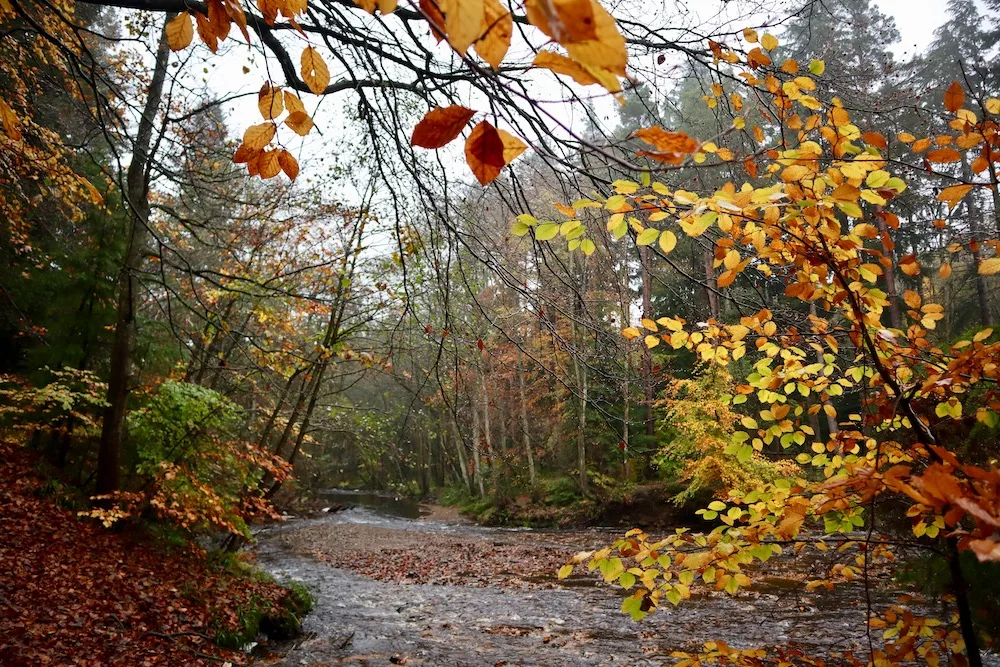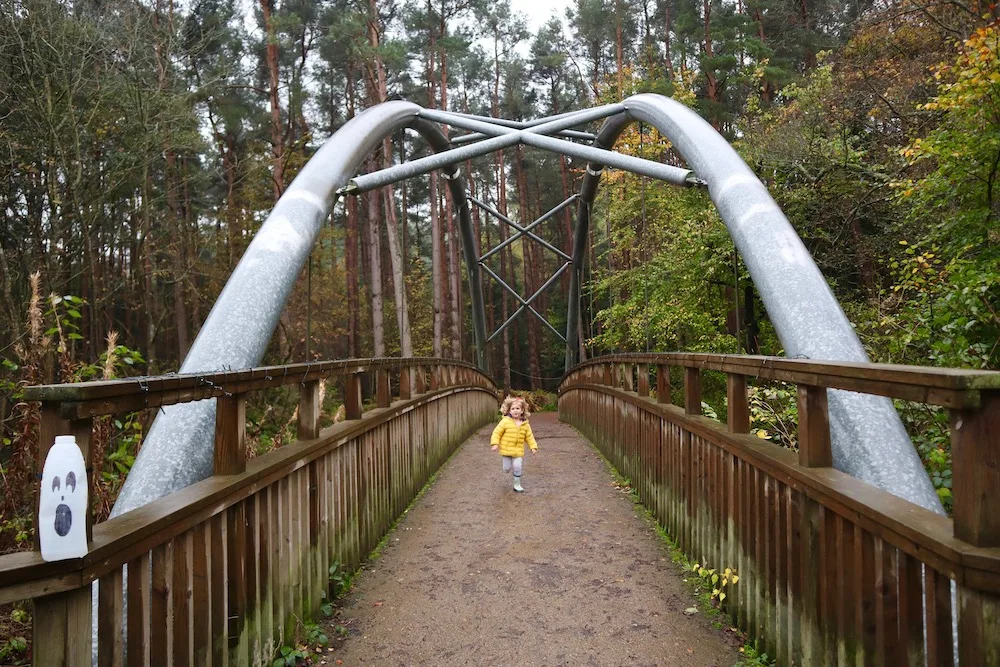 The Food Pit
After our adventure in the forest we made our way into Durham City Centre and checked into the hotel.
We had a quick cuppa before heading back out to The Food Pit for dinner.
The Fire Pit is Durham's first street food market and it has six bars and restaurants within it.
There's:
Sam and I had Mexican food from Holy Guacamoley while the kids had chicken nuggets and chips (predictable much?) from Taste & Feast followed by ice creams from Bubble Waffle Society.
We then headed back to the hotel for a quick swim before getting everyone ready for bed and to have a glass of wine while watching Strictly!
As far as Saturdays go, that was a perfect family Saturday.
Day Two in Durham with kids
Beamish, The Living Museum of the North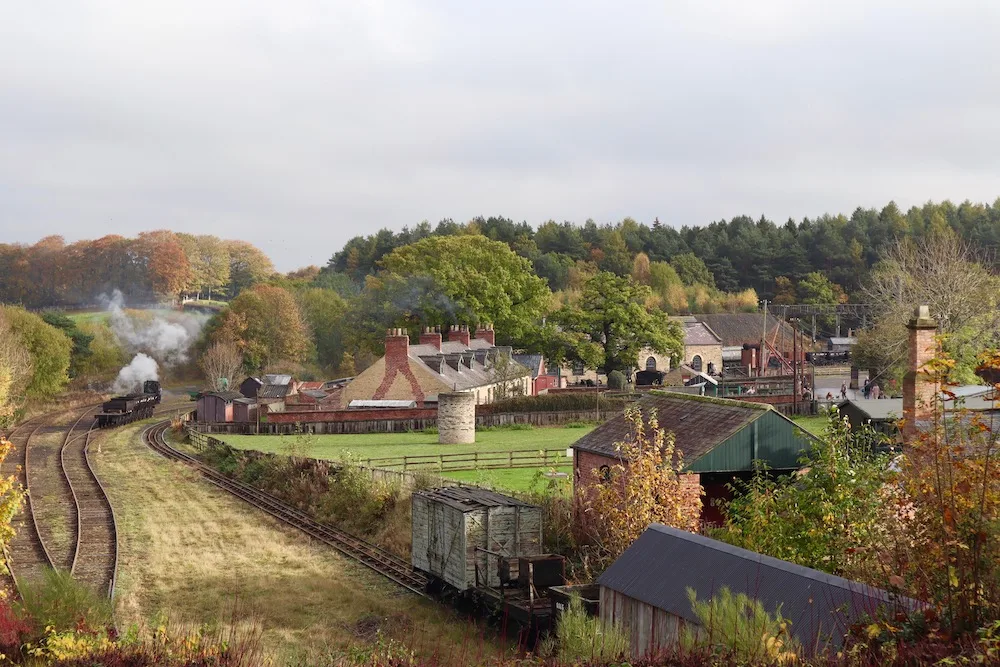 Our second day in Durham was all about Beamish, a world-famous living, working museum. Visiting Beamish Museum is like stepping back in time and visiting real villages. Not only do you time travel but you're given permission to go inside the houses and businesses, shops and cafes and talk to all the people who live there! It's like time travel for nosy people!
You can ask about their ducks and chickens, visit their vegetable gardens, see people working in the coal mines and find out how it all works. You can go inside a dentist and find out some gory details about dental care in the 1900s!
The different areas of Beamish show what life was like in the North East in the 1820s, 1900s, 1940s and 1950s. It's spread out over 300 acres so it's enormous and you can take vintage buses, trams and other vehicles to get around. Each area is like a mini village where costumed folk are going about their business, whether that's cleaning out the ducks, checking on the newly born piglets, tending to their gardens, stoking the fire or crafting at the kitchen table.
We could have spent a full weekend just at Beamish Museum and there is actually a Beamish Hall Hotel nearby if you wanted to make the museum the main focus of your visit.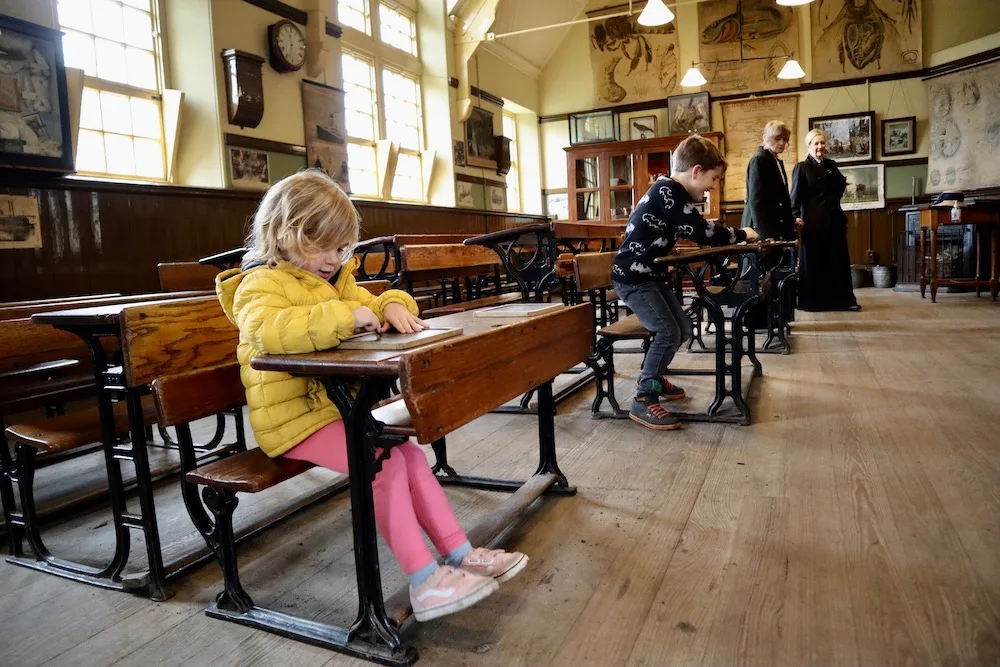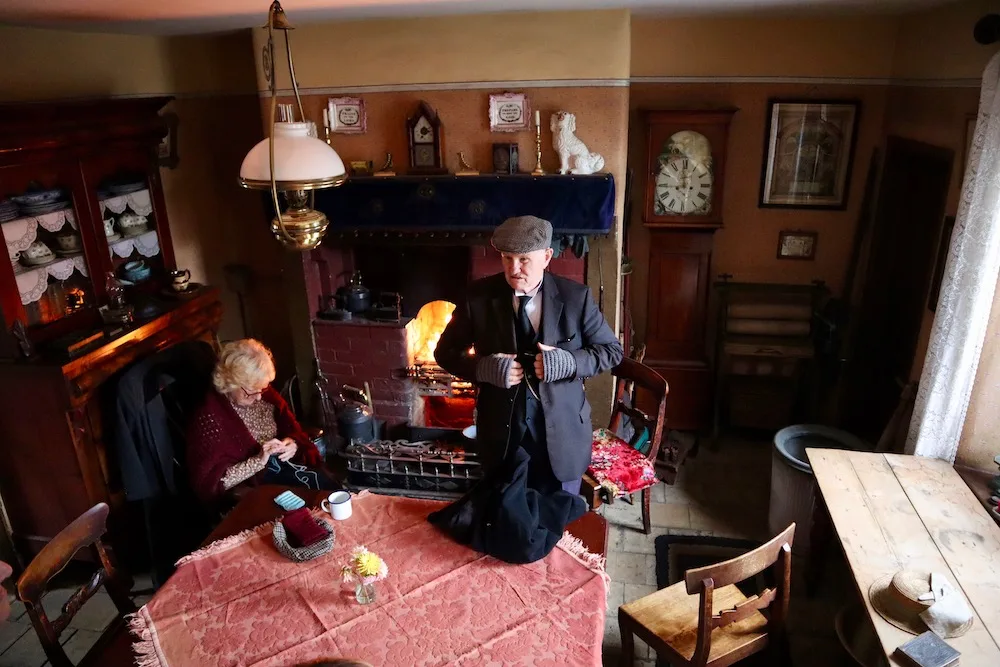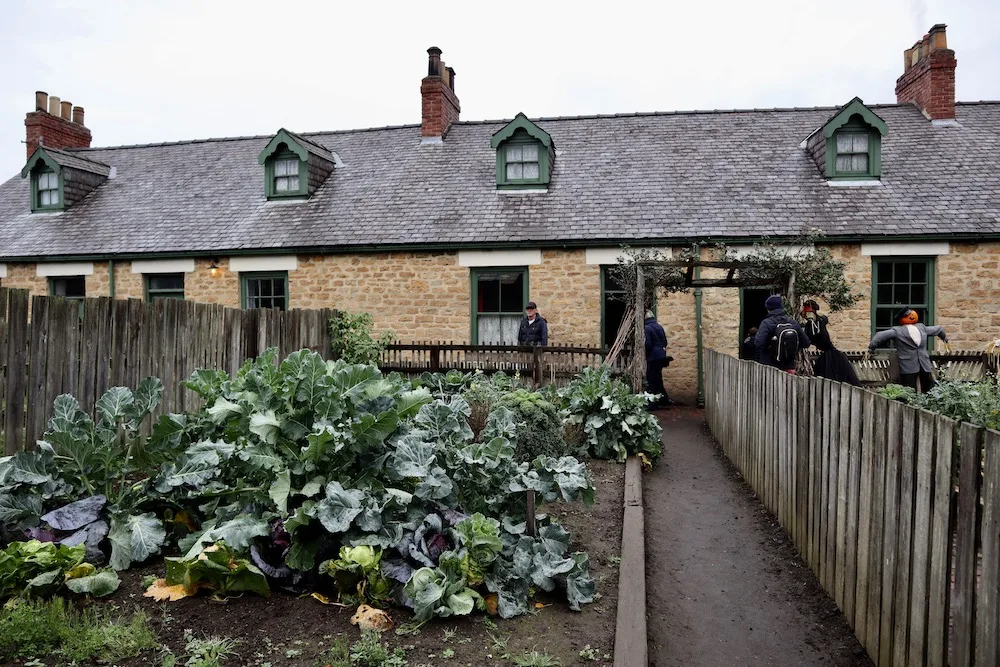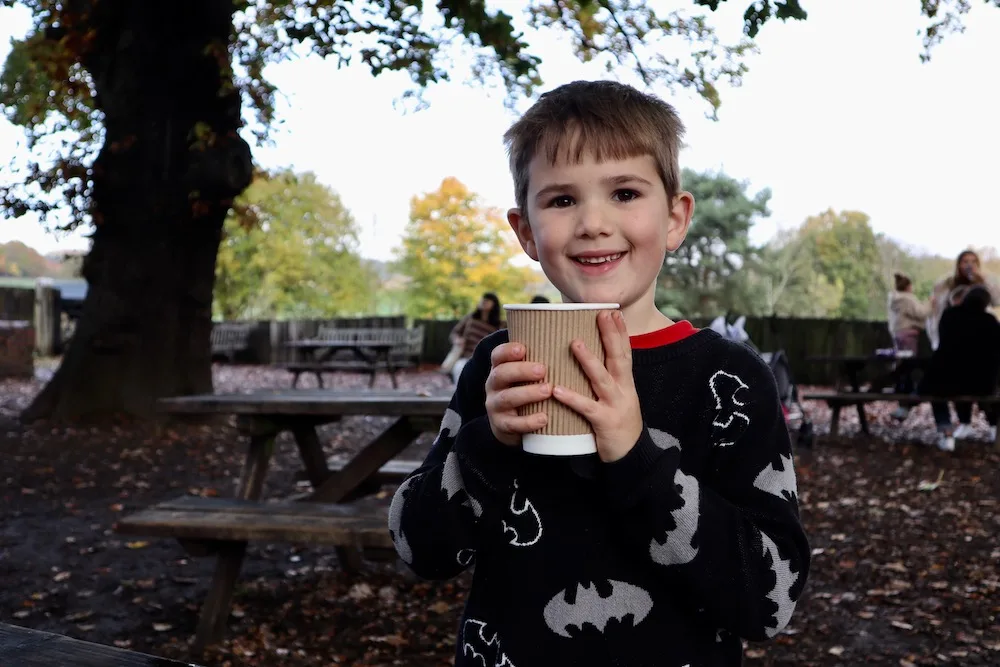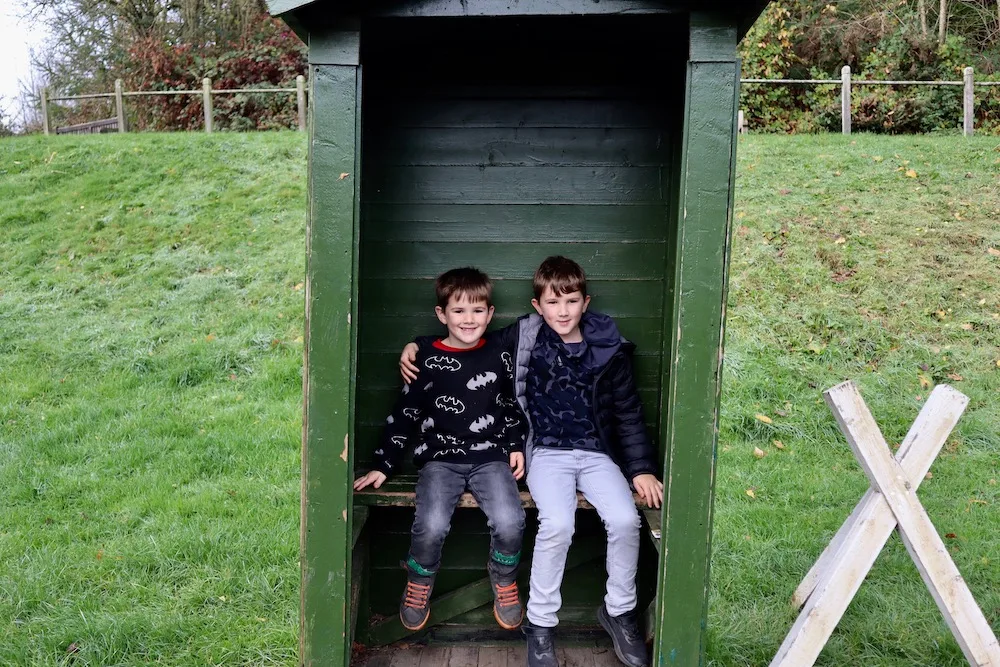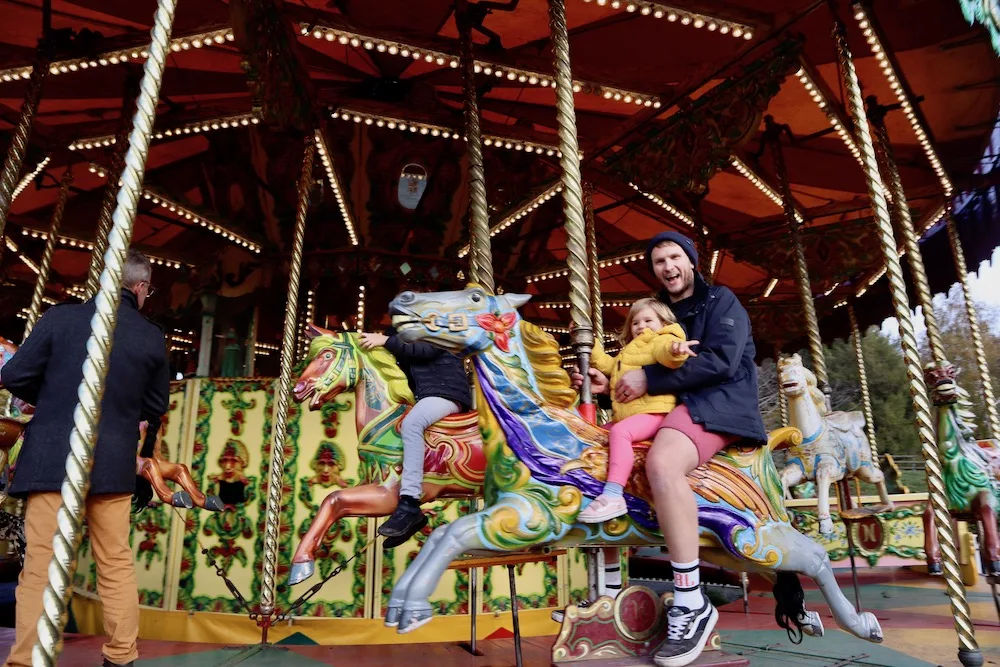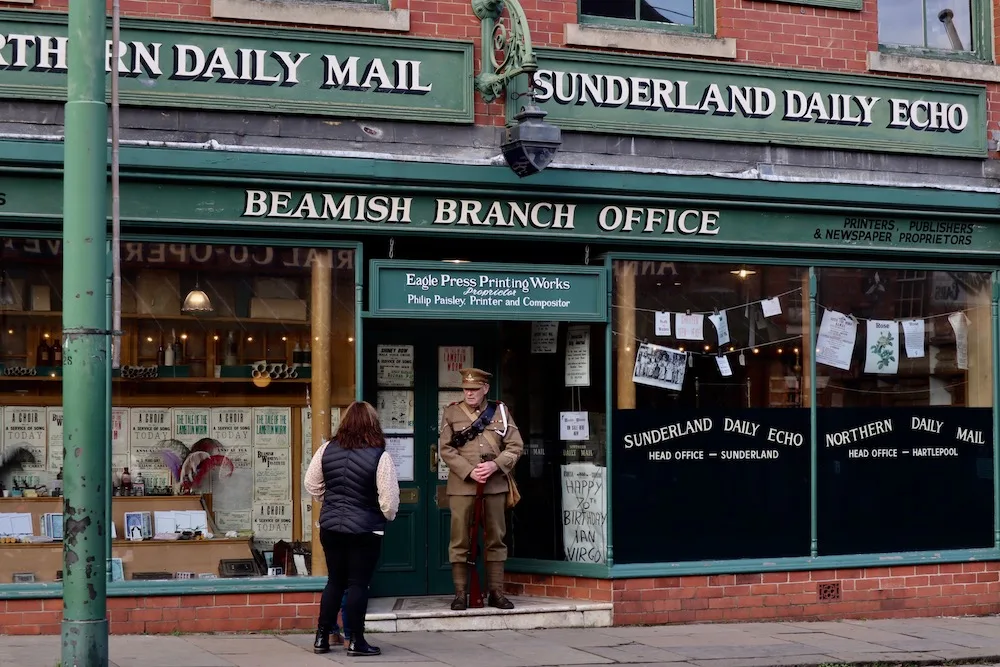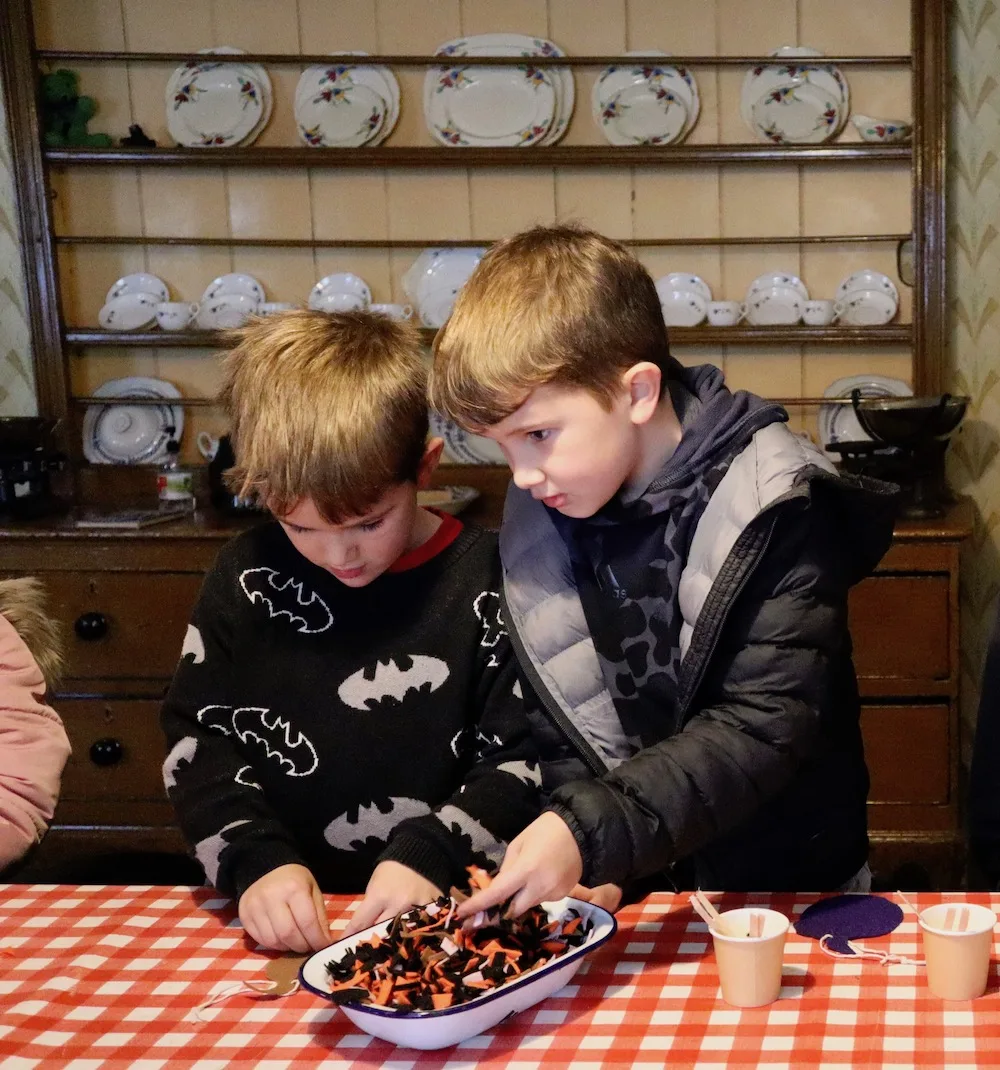 Kingslodge Inn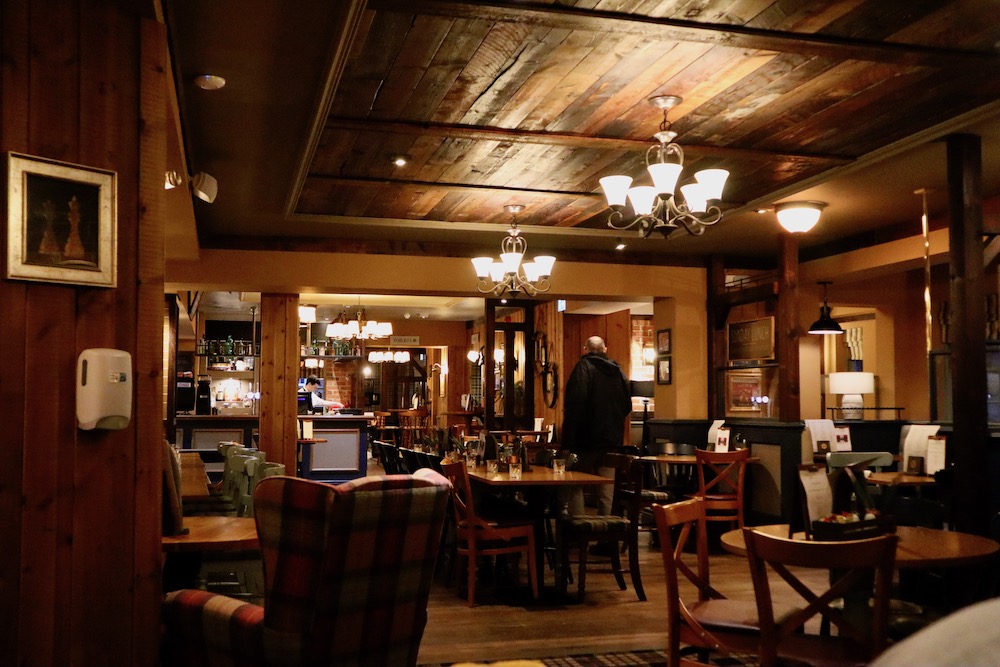 That evening we had a stroll around the city before walking to The Kingslodge Inn.
The Kingslodge Inn is a family-friendly restaurant/gastro pub 10 minutes from Durham city centre. It's set in a woodland and had country pub vibes and a cosy atmosphere, but was conveniently located near our hotel!
We all enjoyed a hearty meal after such a busy day and headed back to our hotel for our final swim.
Day Three in Durham with kids
On our final morning we had a long and leisurely breakfast. We're a 3-course breakfast kind of family so it was great to have a huge buffet to choose from.
We then had a final walk around the city, stopping at cute coffee shops and making our way to Durham Cathedral.
Durham Cathedral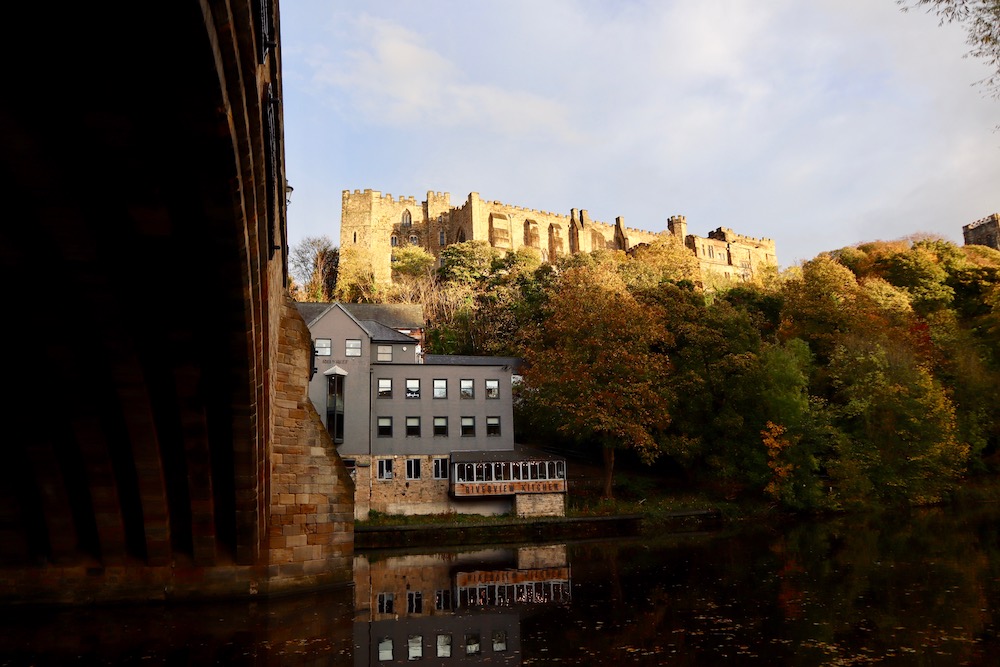 The children were particularly excited to visit Durham Cathedral because areas of it had been used to film blockbuster films such as Avengers Endgame, Harry Potter and the Philosopher's Stone and Harry Potter and the Chamber of Secrets!
The cathedral is part of the Durham UNESCO World Heritage Site and it's a beautiful place to visit. Guests feel very welcome and there's such a peaceful atmosphere as you wander through the cloisters, admire the stained glass windows and look up to the vaulted ceilings.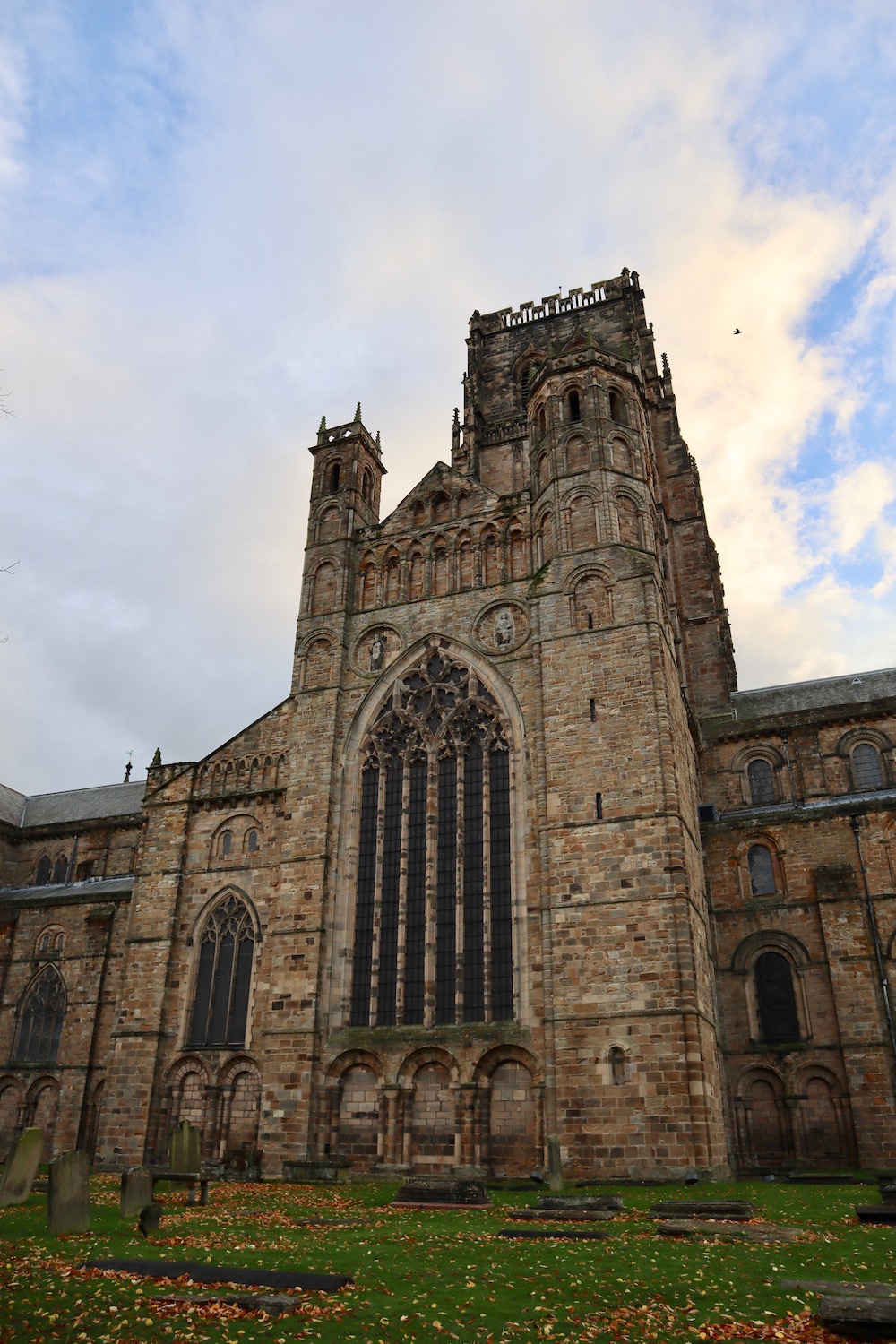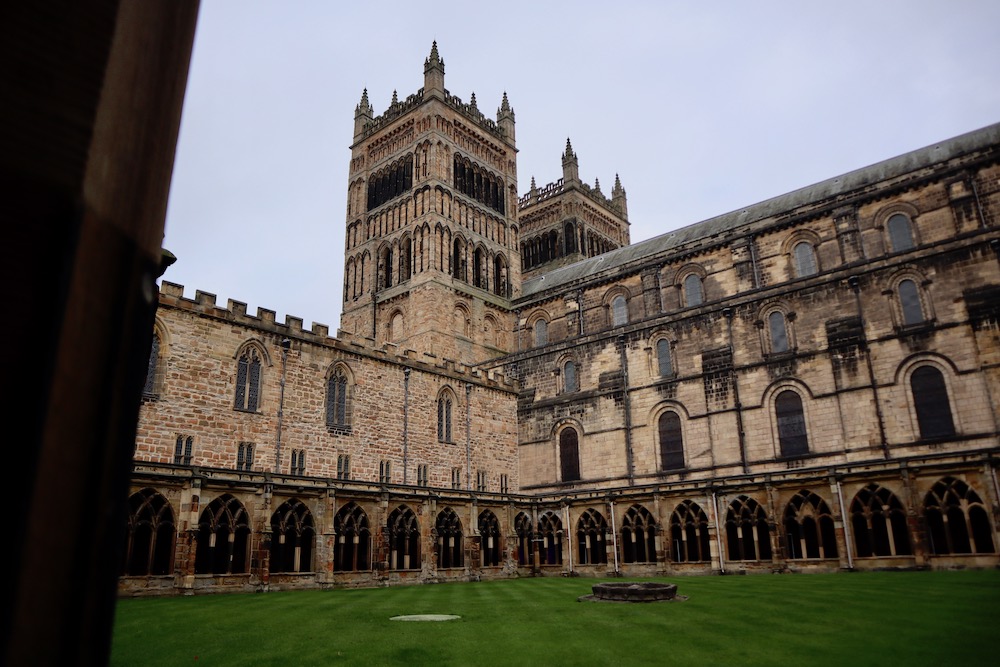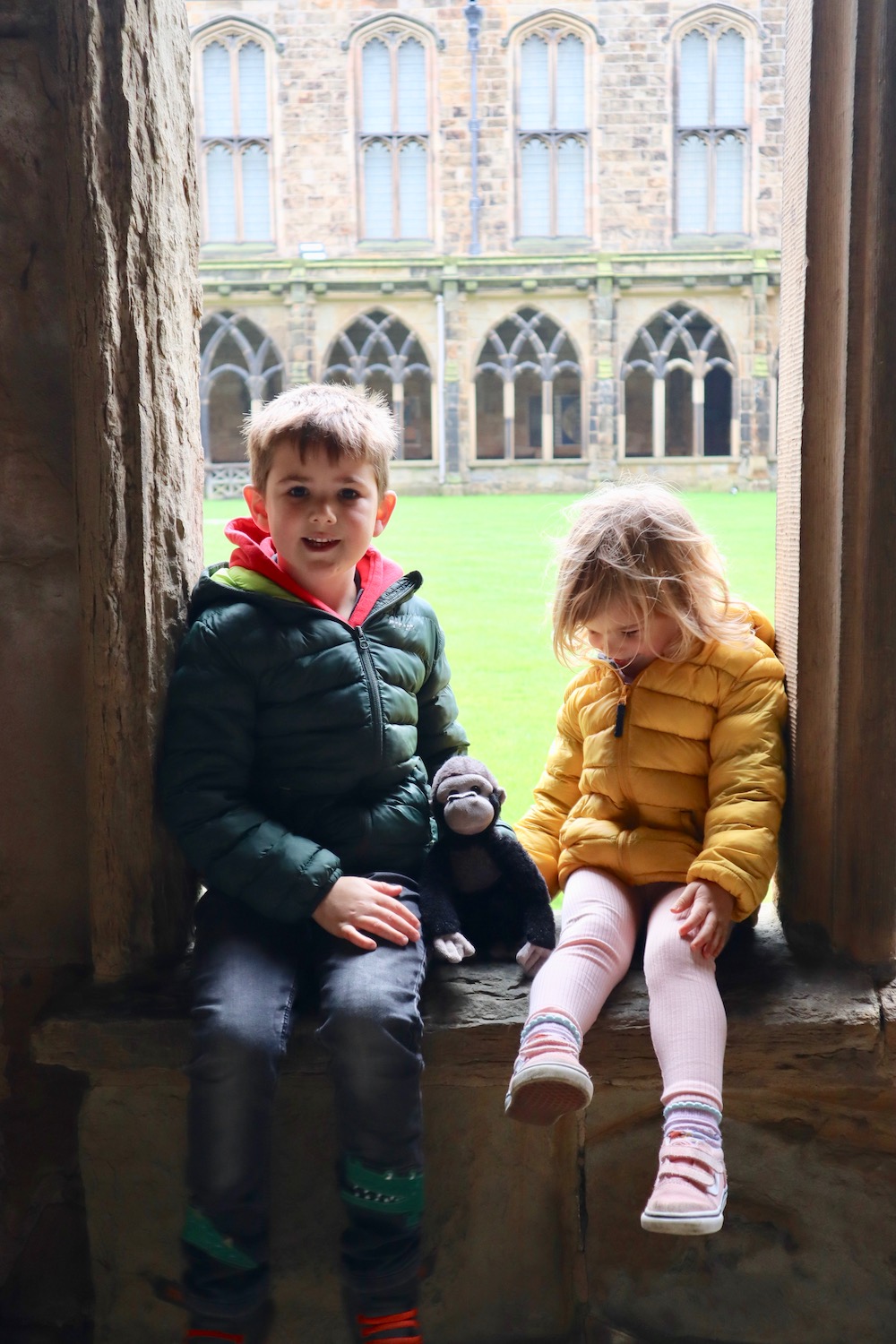 Ushaw Historic House Chapels and Gardens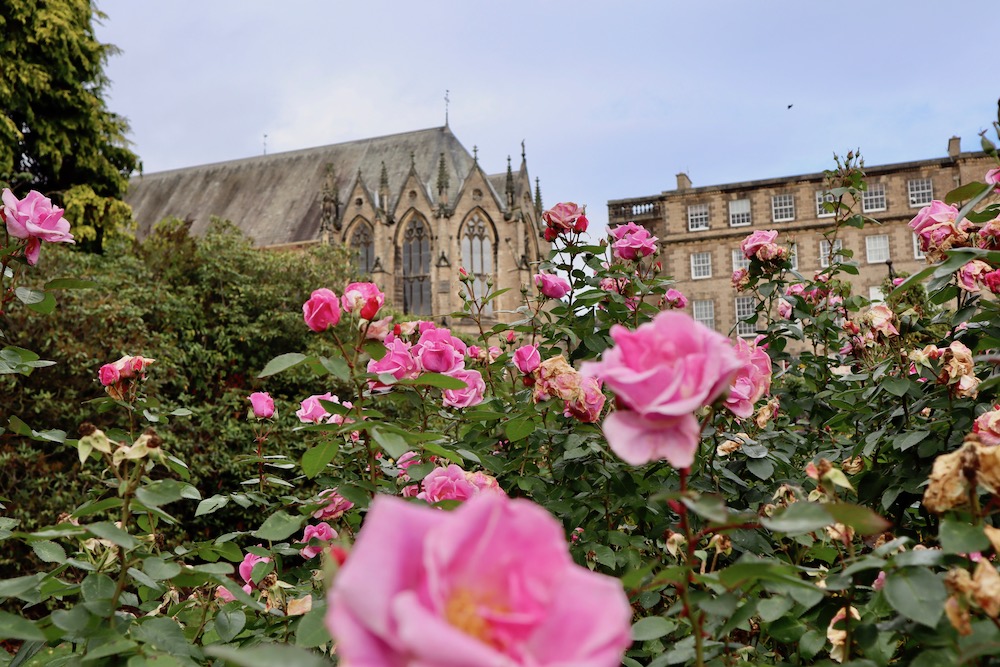 Our final stop before heading home was Ushaw Historic House Chapels and Gardens on the outskirts of Durham City. The kids had a run around the gardens, we learnt about the history of the building inside and then had a magnificent lunch in the Refectory Cafe.
Ushaw is a former seminary for Catholic Priests and two of my uncles actually attended boarding school here, so it felt extra special to wander around the house and chapels and see where they used to live.
They do a brilliant job at Ushaw at using these impressive buildings to educate people about the past while still using them for modern activities. They have lots of events and exhibitions to regularly bring people in, whether it's babies visiting for Singing Bunnies, young children enjoying the forest school, adults joining the choir, art enthusiasts practising their skills with professional artists, book-lovers joining a library tour or simply friends meeting for a coffee in the impressive cafe.
There's lots going on and plenty of seasonal activities for children so definitely check the website before you visit!
Before leaving, we headed back through the forest for a final look at the wooden animal sculptures (and for another pre-car run around!) before we reluctantly left Durham after an incredible weekend.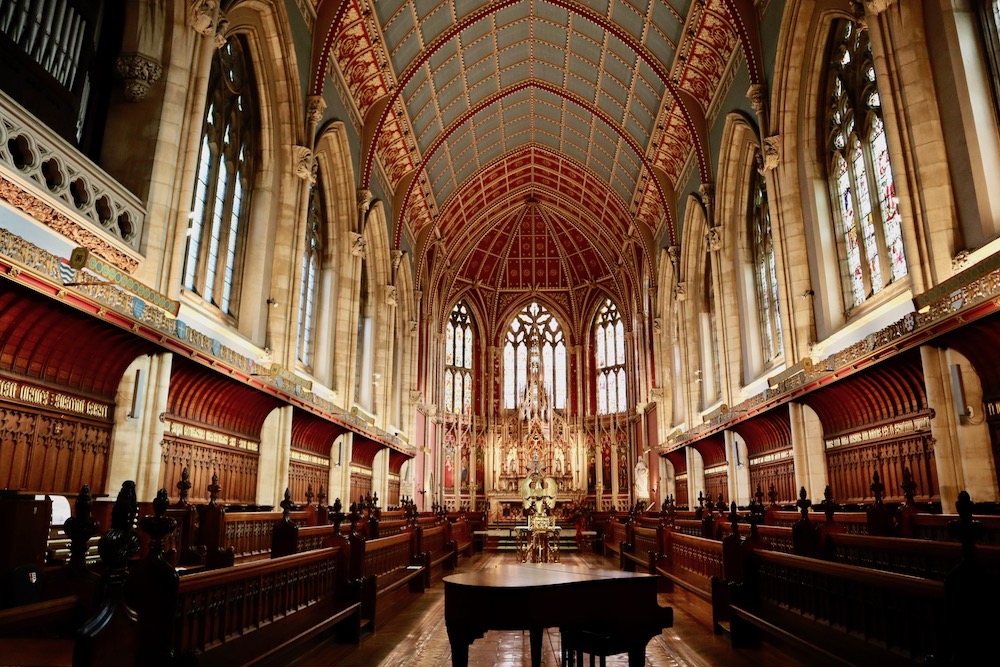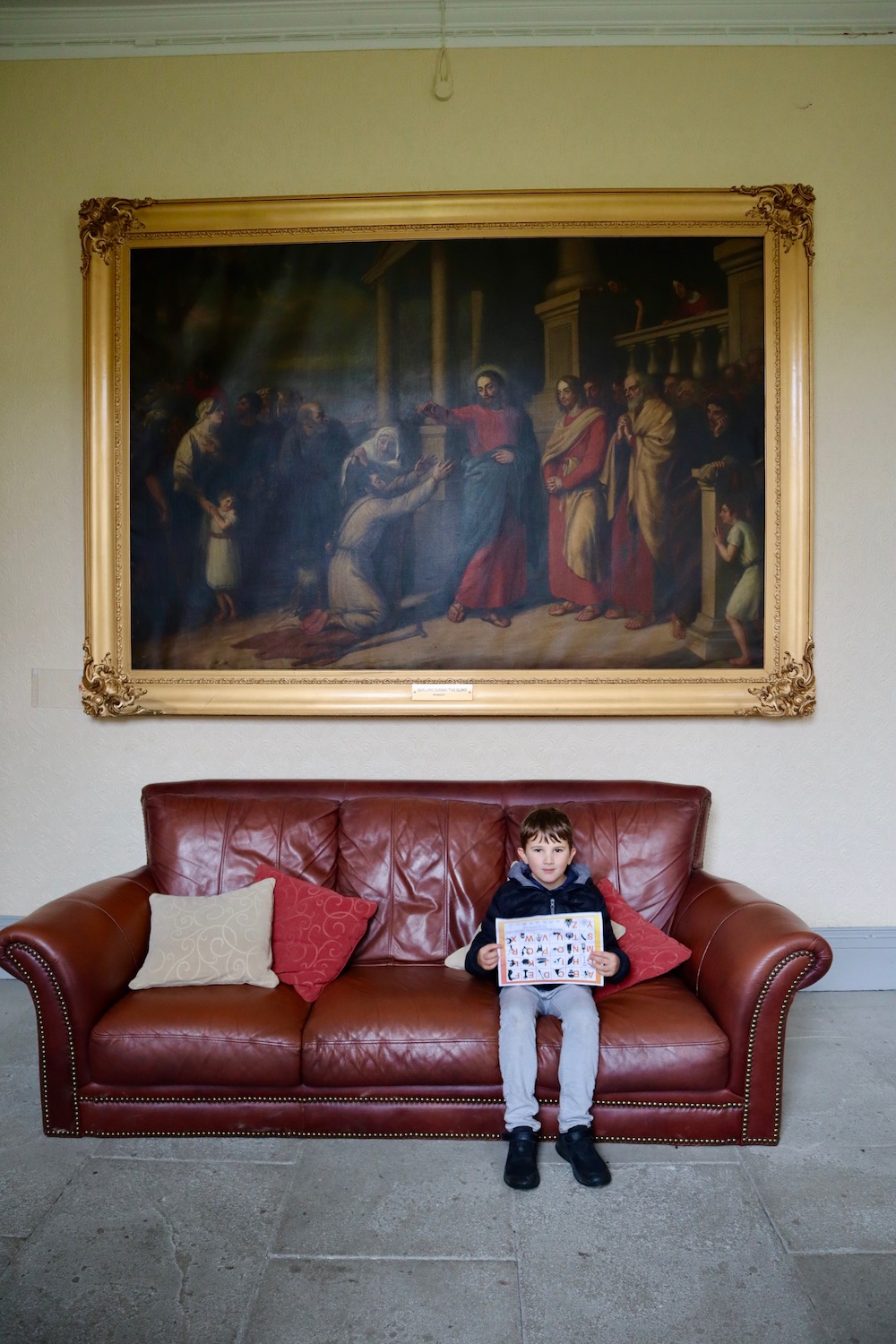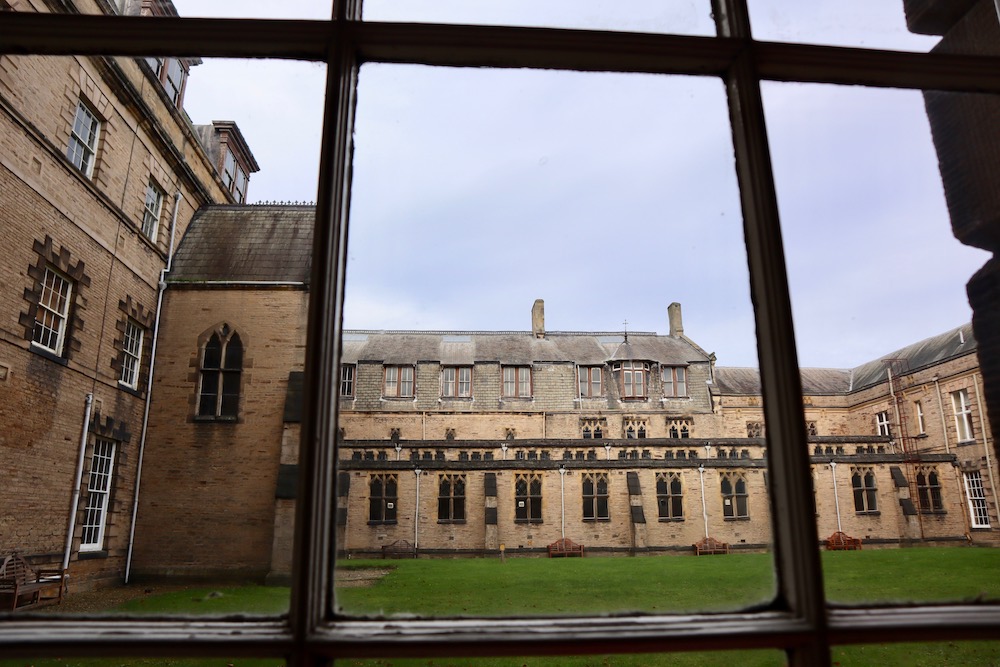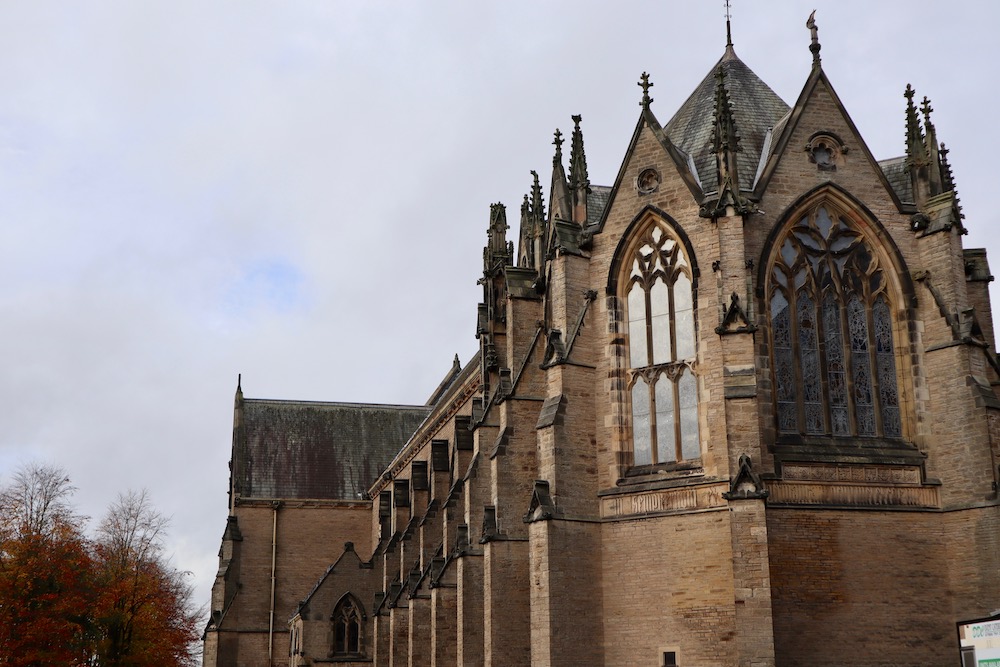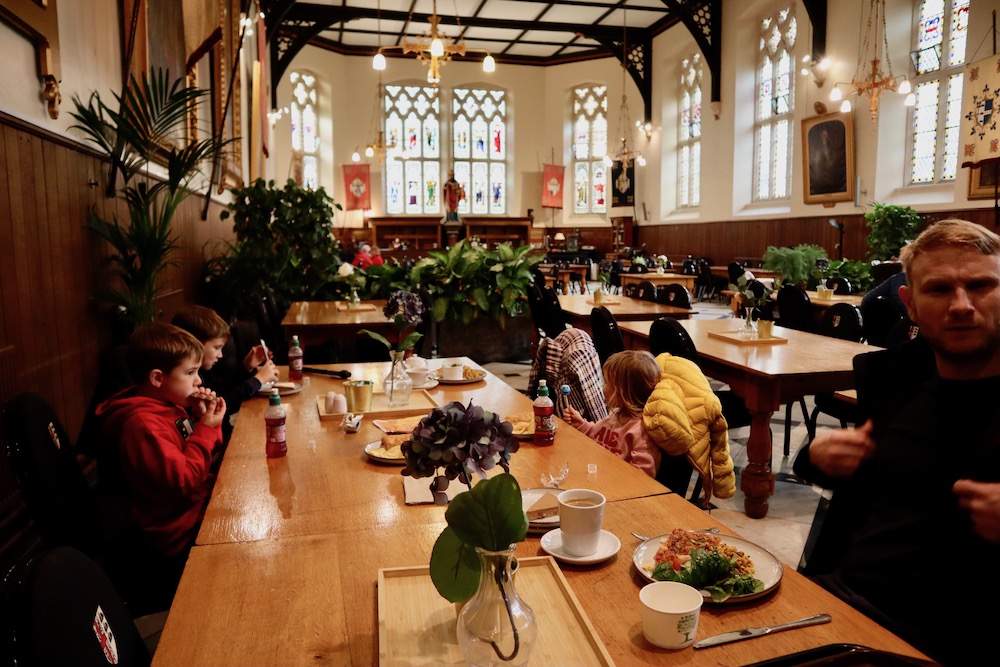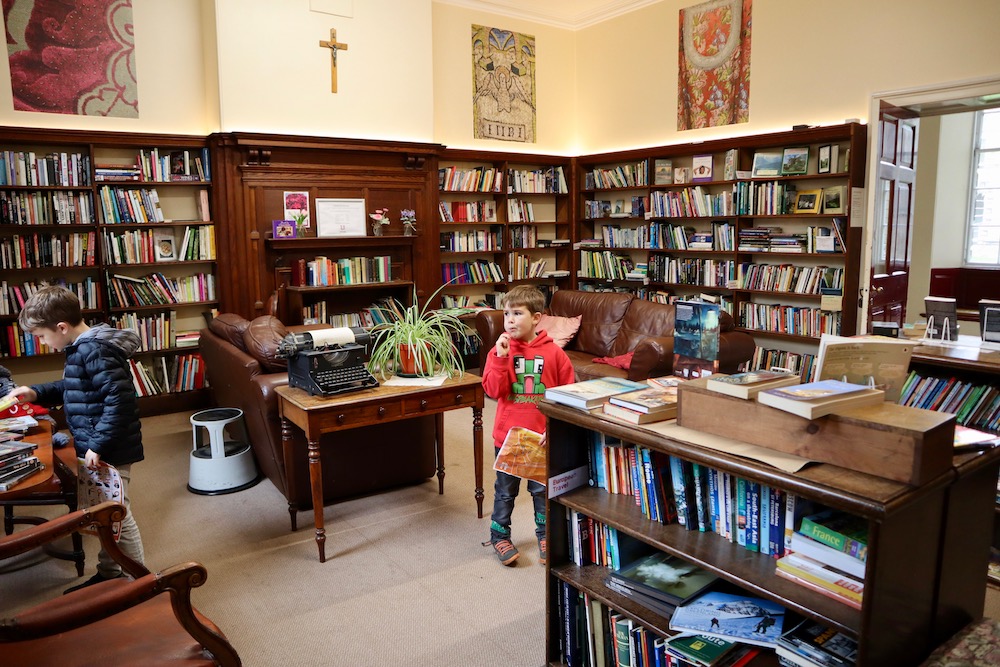 Useful info for your weekend in Durham
I'd like to say a massive thank you to This is Durham for creating such a fantastic family itinerary for us. I made some videos during my trip which you can see here. You can see other videos on Memorable Moments page that other bloggers and creators have made too!
Here's a Google Map with all the places we visited. Feel free to save this into your phone:
Here are some useful links if you plan to follow this itinerary: