Manchester is my favourite city in the UK. It's smaller and friendlier than London or Birmingham and has more of an indie, creative vibe. There are also so many things to do in Manchester thanks to the city's rich industrial heritage, vibrant cultural scene, and world-famous football clubs.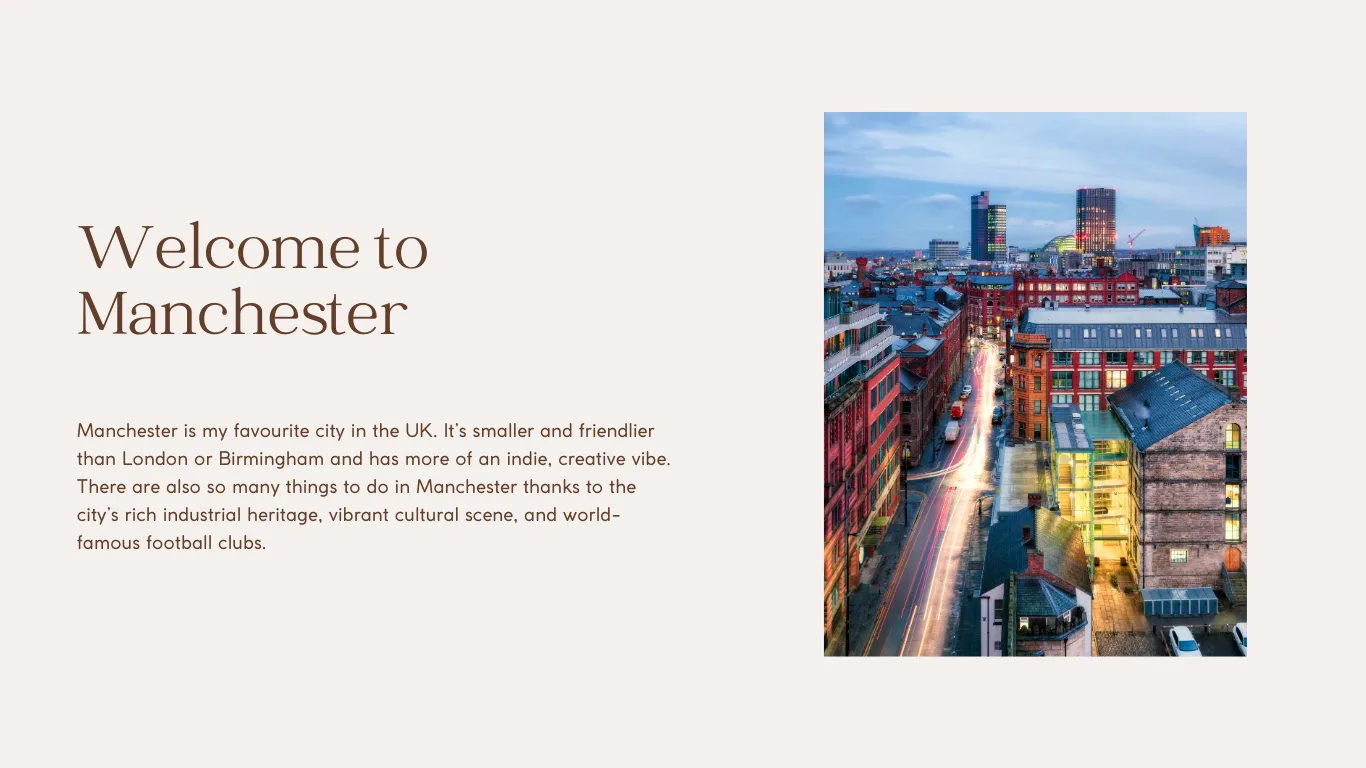 Here are my favourite things to do in Manchester:
1. Explore Manchester's Northern Quarter
This creative hub is filled with independent boutiques, vintage shops, record stores, and street art. Enjoy the vibrant atmosphere and grab a coffee in one of the trendy cafes.
Make sure you check out the street art that adorns many of the buildings. Keep an eye out for the famous works of local and international artists like Akse, Qubek, and Nomad Clan.
While you're in Manchester's Northern Quarter, you can't miss a shopping trip to Afflecks, an iconic indie emporium. Spread over multiple floors, Afflecks is filled with independent retailers selling everything from vintage clothing and alternative fashion to artwork, records, and quirky gifts.
The Northern Quarter is brimming with unique and independent shops. Discover vintage boutiques, record stores, art galleries, design shops, and bookshops. Some popular spots include Pop Boutique, Vinyl Exchange, Oklahoma, and Magma.
The Northern Quarter is also home to lots of indie cafes, bars, and restaurants. Grab a coffee at one of the many independent coffee shops like Takk or Fig + Sparrow. Indulge in delicious street food at Mackie Mayor food hall or try innovative cocktails at bars like Science & Industry or Cottonopolis.
If you're visiting on the second Sunday of the month, the Northern Quarter Market is a great place to browse local crafts, vintage clothing, artisan food, and more. Enjoy live music and soak up the lively atmosphere.
If you're around for evening drinks then you won't be disappointed in the Northern Quarter. Enjoy live music at venues like Band on the Wall or Night & Day Café. Explore the hidden speakeasies and cocktail bars like The Fitzgerald or The Whiskey Jar. Dance the night away at clubs like YES or Soup Kitchen.
For cinema, comedy and theatre lovers, catch a film at the independent cinema, HOME, which showcases a mix of arthouse, classic, and mainstream movies. Enjoy live performances at the iconic Band on the Wall or the intimate, alternative theatre, The Eagle Inn. Check out venues like The Comedy Store or Frog and Bucket for a night of laughter and entertainment.
Take a break from the bustling streets and unwind in Stevenson Square or the tranquil Cutting Room Square. These public spaces offer seating areas, greenery, and a place to relax and people-watch.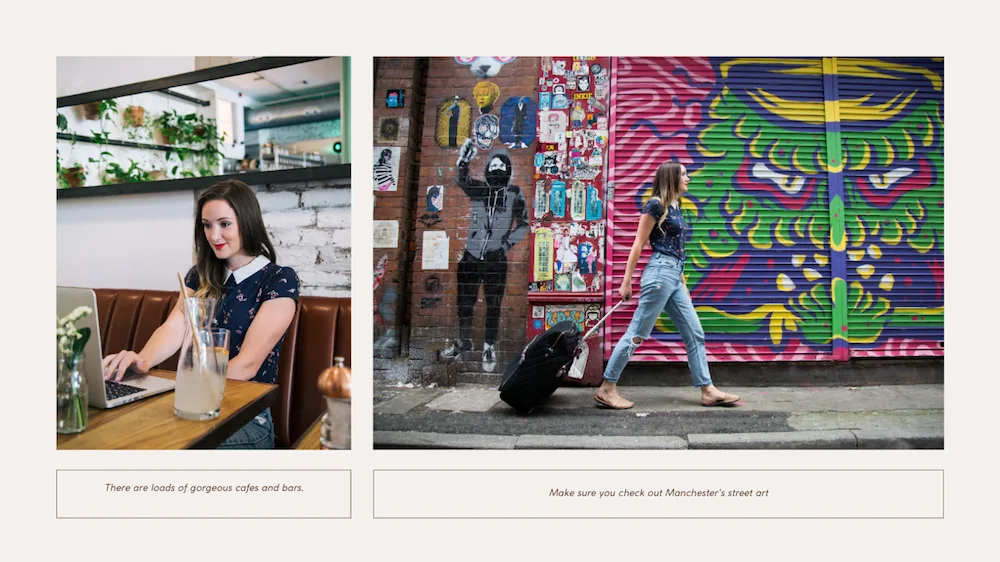 2. Catch a football match
Manchester and football go hand in hand so if you're a football fan, watch a game at Old Trafford Stadium (home of Manchester United) or the Etihad Stadium (home of Manchester City). Even if you're not a massive football fan, it's worth going to witness the electric atmosphere.
Tickets can sometimes be hard to come by so check out GO Sport Travel for some options.
3. Visit the Manchester Museum
Explore a diverse range of exhibits, including ancient Egyptian artefacts, natural history specimens, and interactive displays.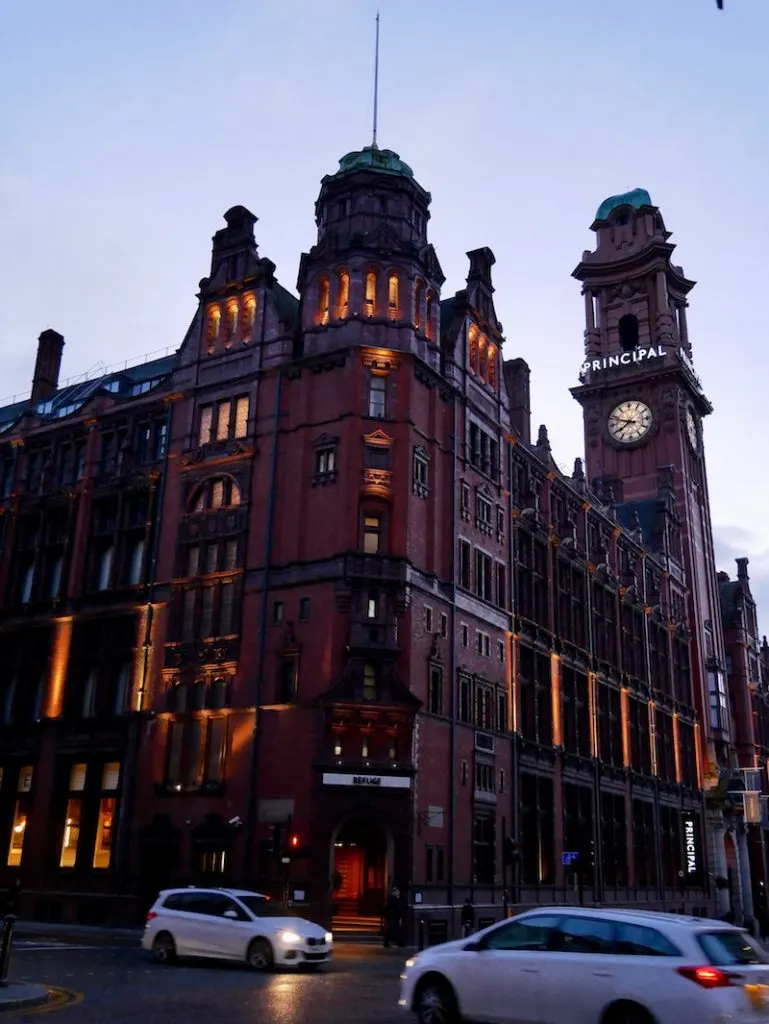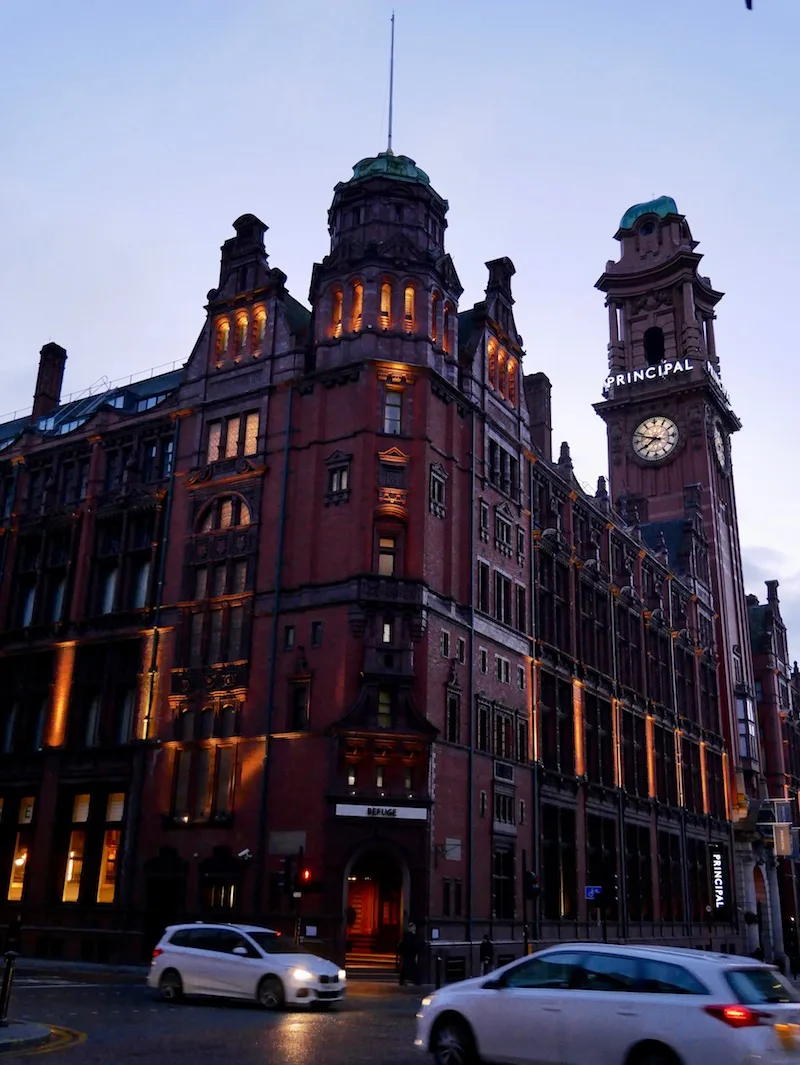 4. Explore the Science and Industry Museum
Learn about Manchester's industrial revolution and scientific achievements through hands-on exhibits, vintage machinery, and interactive workshops.
5. Take a stroll in Heaton Park
This expansive park offers beautiful landscapes, woodlands, a boating lake, and various sports facilities. You can also visit the historic mansion, Heaton Hall which was built in the late 18th century for the Egerton family, who were prominent landowners in the area. Designed by architect James Wyatt, the mansion is a stunning example of neoclassical architecture. You can take guided tours of Heaton Hall to learn about its history, architecture, and the Egerton family. Look out for seasonal events and park activities while you're there!
6. Discover the Manchester Art Gallery
Admire an extensive collection of artworks spanning centuries, including Pre-Raphaelite paintings, contemporary art, and decorative arts.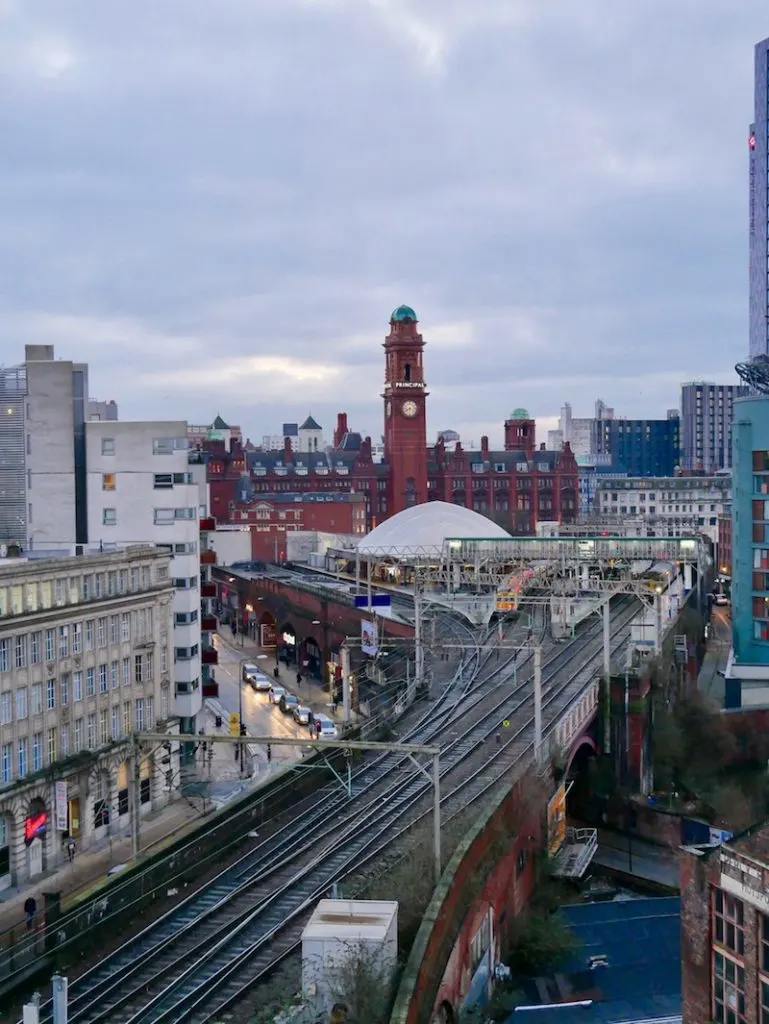 7. Visit the John Rylands Library
Marvel at the stunning Victorian Gothic architecture and explore the impressive collection of rare books and manuscripts. It feels like stepping into a Harry Potter film in here!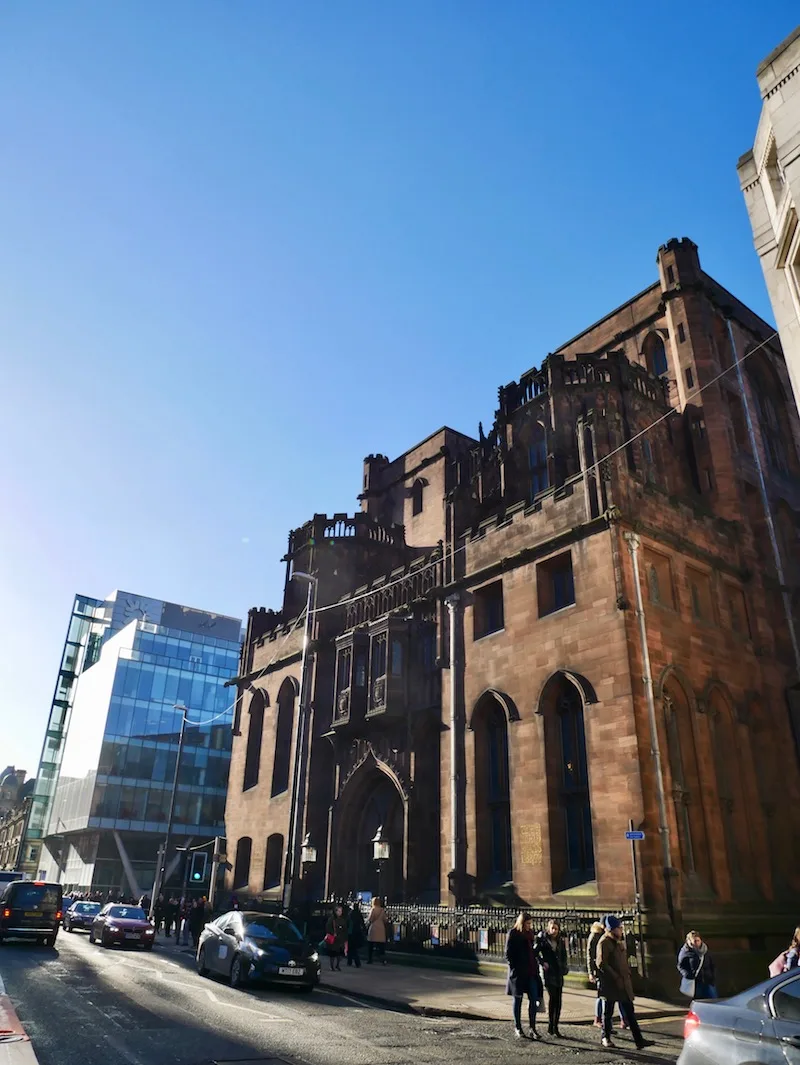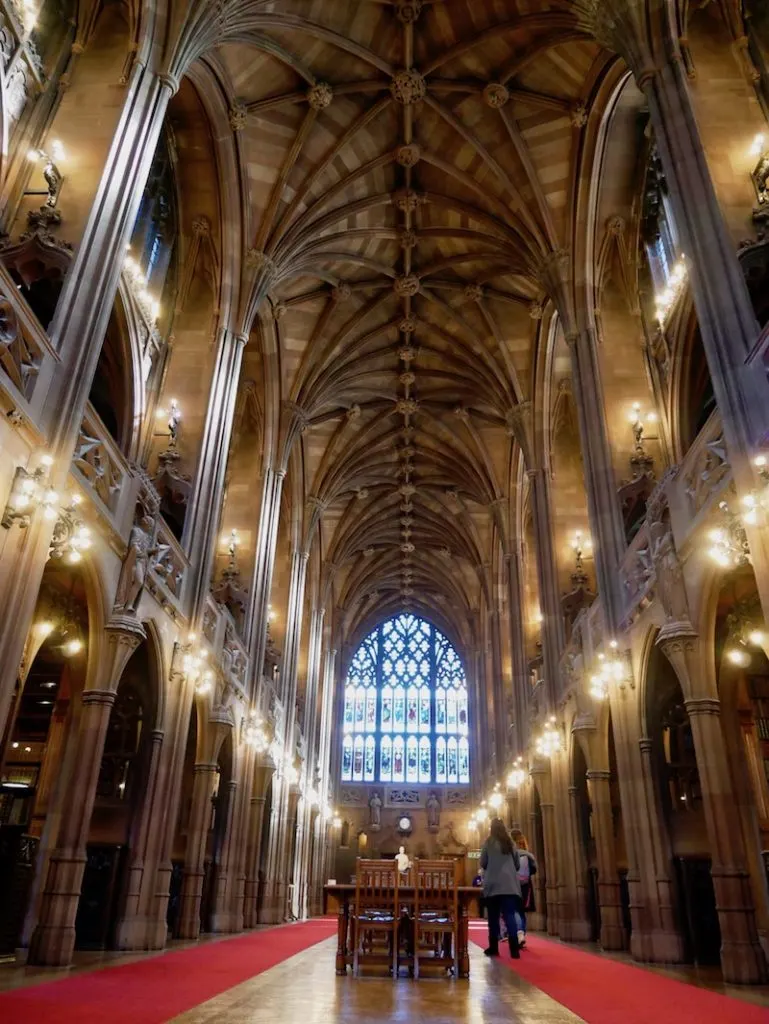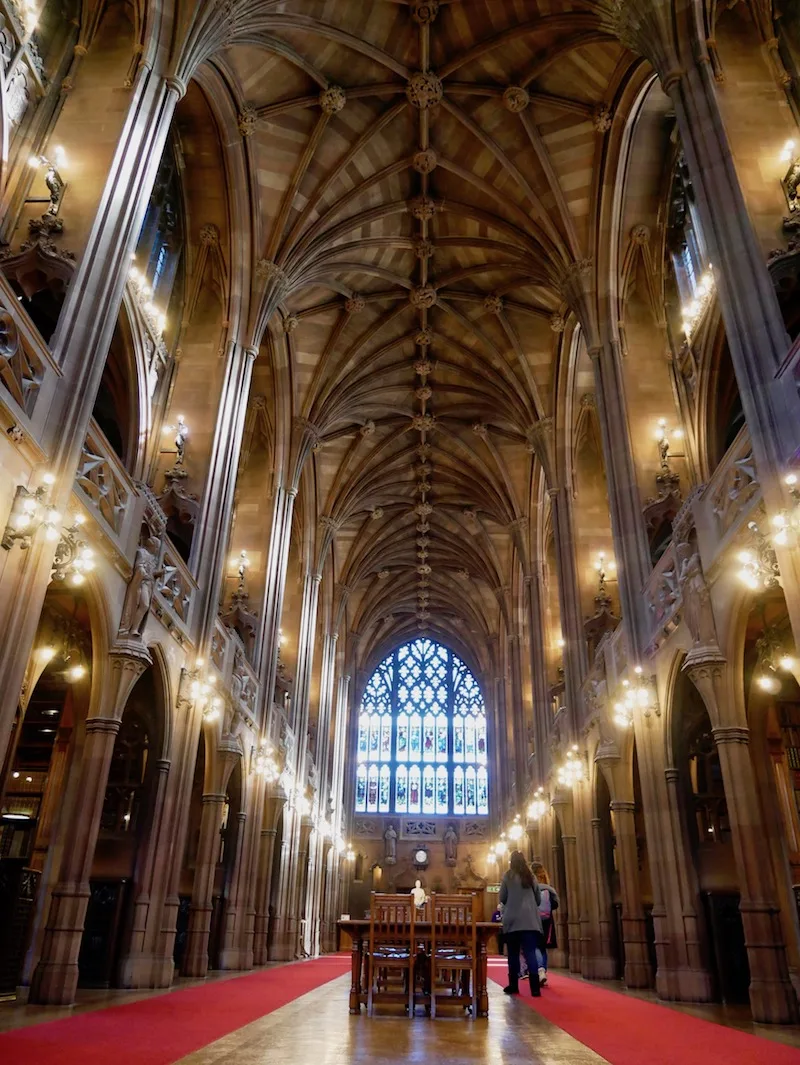 8. Explore Chinatown
Experience the vibrant atmosphere of Manchester's Chinatown with its traditional Chinese arch, authentic restaurants, and Chinese supermarkets.
The main entrance to Manchester's Chinatown is marked by a beautiful traditional Chinese arch, known as the Chinese Imperial Arch. It's a great spot to take photos and serves as a symbolic gateway into the neighbourhood.
Chinatown is filled with a wide variety of Chinese restaurants and eateries. You can indulge in traditional dishes such as dim sum, Peking duck, Sichuan cuisine, and more.
It's also fun to visit Chinatown's supermarkets and shops. You can find a range of imported goods, Asian ingredients, spices, teas, snacks, and other products. It's a great place to shop for Asian groceries and explore the unique offerings.
If you're in Manchester for the Lunar New Year then Chinatown is the place to be. Chinatown hosts vibrant celebrations during Chinese New Year. The streets come alive with dragon and lion dances, traditional music and performances, fireworks, and street food stalls. It's a fantastic time to experience the festive atmosphere and cultural traditions.
9. Enjoy live music
Manchester has a thriving music scene, known for its rich musical heritage. Catch a concert at iconic venues like the O2 Apollo, Manchester Arena, or Band on the Wall.
10. Go shopping
If you love shopping then Manchester will be a dream for you. Explore the high-end stores at the Trafford Centre or wander through the Arndale Centre, one of the largest shopping centres in the UK.
If you prefer vintage stores and boutiques then stick to the shops I mentioned above in the Northern Quarter.
11. Explore the Manchester Cathedral
Admire the stunning architecture of this mediaeval cathedral and attend one of the regular choral performances or concerts.
12. Visit the Whitworth Art Gallery
Enjoy contemporary art exhibitions, sculpture displays, and beautiful gardens surrounding this gallery located in Whitworth Park.
13. Manchester's nightlife
Last, but not least, is a mini guide to Manchester's nightlife because you can't visit Manchester without a big night out!
Deansgate Locks is always a good place to start. Located near Deansgate train station, Deansgate Locks is a popular nightlife area with a variety of bars and clubs housed in converted railway arches. It offers a bustling atmosphere and is a favourite spot for locals and visitors alike.
Manchester's Gay Village, centred around Canal Street, is renowned for its vibrant LGBTQ+ nightlife. There are loads of bars and clubs with a welcoming and inclusive atmosphere.
The Northern Quarter is not only a hub for independent shops and cafes but also boasts a thriving nightlife scene. It is known for its eclectic mix of bars, live music venues, and speakeasy-style cocktail bars.
If live music is your thing then head to iconic venues like the O2 Apollo and Manchester Arena as well as smaller intimate spaces like Band on the Wall and Soup Kitchen. You can catch performances by local and international artists across various genres.
If you want to dance until daylight then opular clubs include Warehouse Project, Gorilla, Hidden, and the famous Hacienda nightclub (reopened as a new venue). These clubs host regular DJ sets, themed nights, and special events.
The Comedy Store, Frog and Bucket, and The Comedy Store Manchester are well-known venues that offer regular shows.
These are just a few of the many things you can do in Manchester. The city offers something for everyone, whether you're interested in history, culture, sports, or entertainment.