Alton Towers is a place of childhood dreams so we were really excited to take our kids there last week. After a long and difficult summer, it was the perfect treat before our kids went back to school! But, like many of you, we did have some reservations about visiting Alton Towers during the COVID-19 pandemic.
Is it worth it? Will loads of things be closed? Will it feel weird with all the restrictions? So many questions!
I'll get straight to the point and answer the big question, did it feel safe to visit Alton Towers during COVID-19?
For me, yes. Absolutely 100% and I'd go back tomorrow if I could!
If you're feeling moderately cautious about Coronavirus then you'll be fine and will have a great time at Alton Towers. There are some restrictions in place and I've gone into detail about them below.
If you're feeling extremely cautious about Coronavirus then I'd give it a miss. If you feel uncomfortable with people briefly coming closer than 2 metres, touching surfaces that aren't constantly sanitised or being near to people who aren't continuously wearing masks then Alton Towers isn't the place for you right now and I'd recommend waiting a bit longer before you visit.
Myself and my family are cautious and, for us, I felt safe visiting Alton Towers with the new guidelines in place.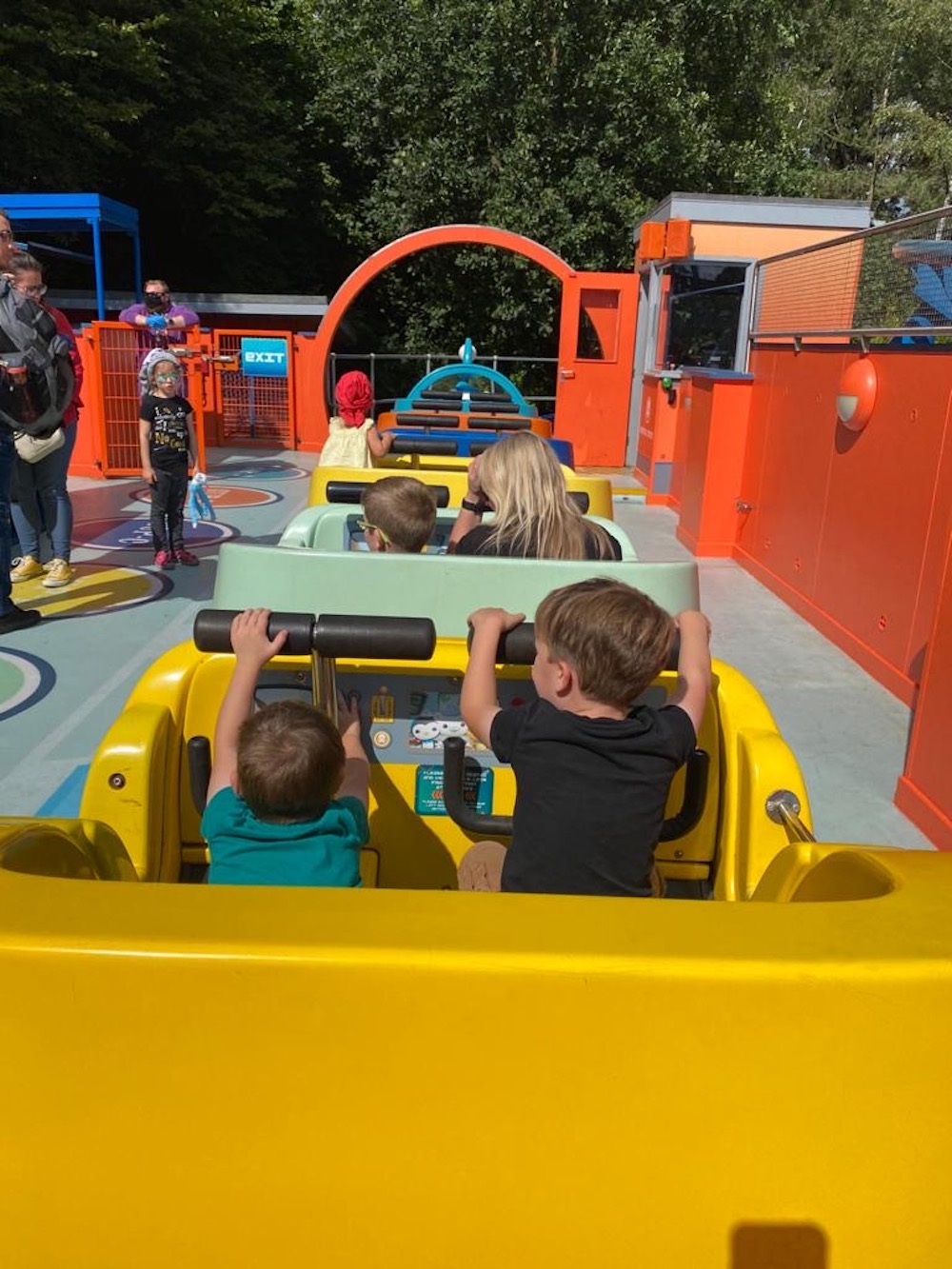 OK, so what's new with Alton Towers during COVID-19?
Restricted numbers – WORKED!
There is a restricted number of people allowed to visit Alton Towers each day which is actually fantastic and some may even say it's a unique opportunity! In comparison to normal, the park felt so quiet!
There were still crowds and people congregating in the normal areas like entrances to rides and around food vendors, but it was very very quiet. This did mean that queuing times for certain rides were shorter (woohoo!) – but for other rides it didn't have much of an impact because there was limited capacity on the rides to ensure people were 2 metres apart. For some rides they would leave a seat or a row between people and they wouldn't put you together with another group. We found the rides in CBeebies Land had really long queues in comparison to normal but everywhere else felt shorter.
And then there were some areas that felt completely deserted! I took our baby girl for a walk around the gardens while the boys were on a ride and we were the only people in there for well over half an hour.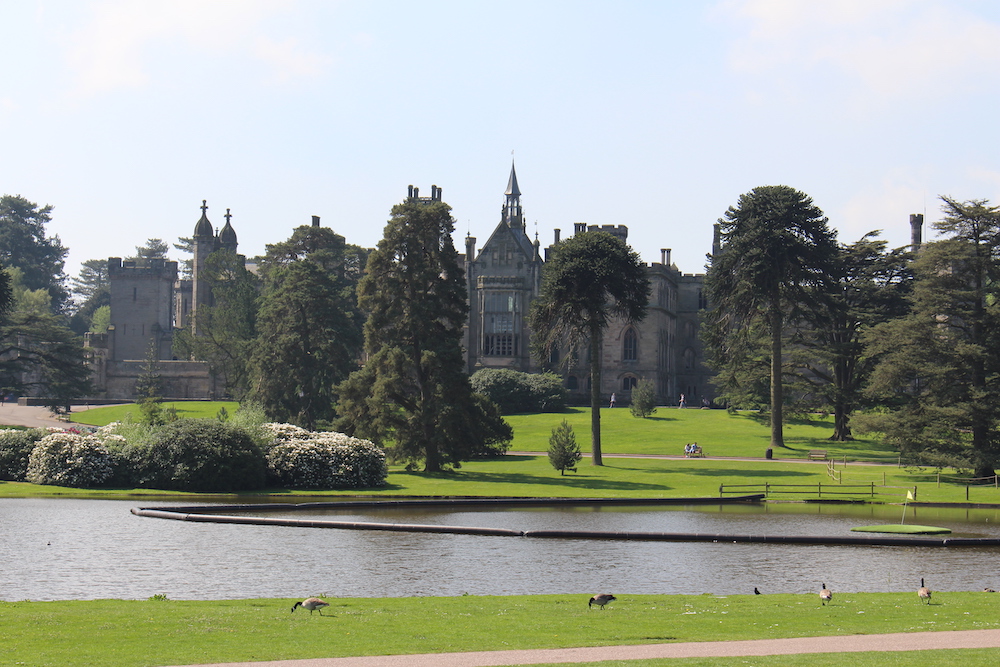 All tickets have to be bought online – WORKED!
I'm sure most people would have bought their tickets online anyway to avoid queuing but now it's mandatory, not only to reduce the queues but to restrict numbers. You have display your ticket on your phone or print out a ticket and it is scanned on entry.
Temperature checks before you enter – WASN'T IN PLACE WHEN WE VISITED
We saw the people with the temperature checking guns but didn't actually see them checking anyone. Maybe they're looking out for people who look sick?
Keep 2 metres apart – DIDN'T WORK EVERYWHERE
Wherever possible you're encouraged to keep 2 metres apart from anyone who isn't in your party.
Despite the staff's best attempts, this didn't work in all areas. People would keep their distance in queues but when the queues zig zag, you end up standing next to people who are further down to the queue. And when people got excited (both children and adults!) they seemed to forget all together. There is one ride called Battle Galleons where you ride a mini pirate ship with water guns and you spray water at other ships and the people in the queue. While you're queuing you get completely soaked and everyone kept huddling in the small spaces where the water couldn't reach them.
One unexpected benefit to the 2 meter gap was the queues felt as though they moved faster because everyone was spaced out during the queue, it just seemed to slowly flow rather than stopping and starting.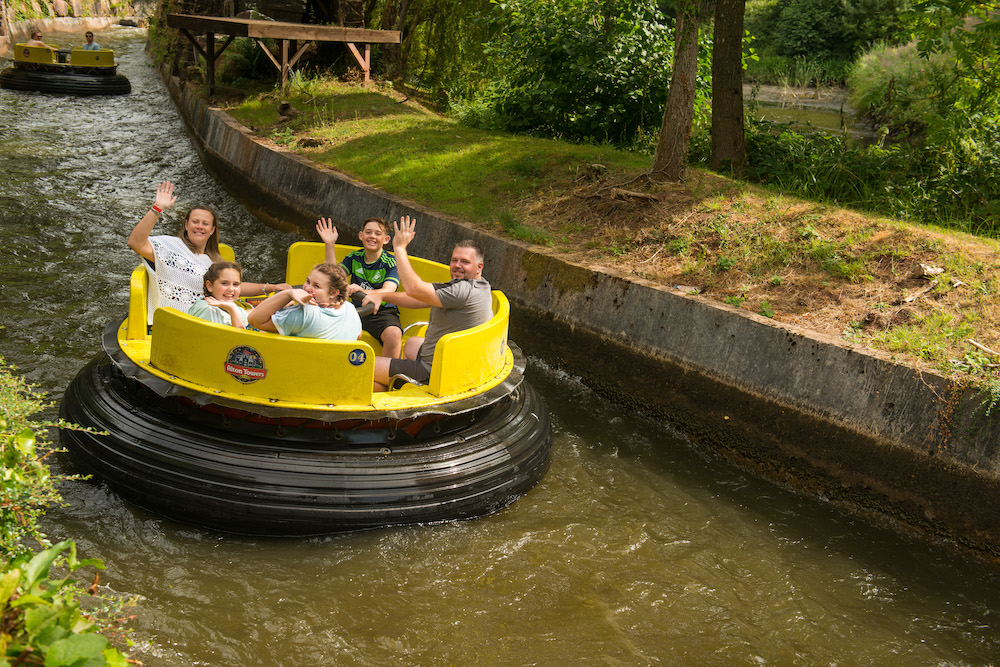 Facemasks – KIND OF WORKED
Facemasks need to be worn by all over 11's for the following rides:
Nemesis, Galactica, Oblivion, The Smiler, Wicker Man, Rita, TH13TEEN, Enterprise, Blade, Runaway Mine Train, Marauder's Mayhem, In the Night Garden Magical Boat Ride, Hex, Duel & Sharkbait Reef by SEA LIFE.
We found that people didn't wear them in the queue but put them on when they got to the front.
I'm not really sure why you need them for some rides and not others. You didn't need them for many rides in CBeebies Land which all felt very close. The Runaway Mine Train needs one but that's all outdoors and passengers were socially distanced on the ride with a free carriage between each party. To me, it seemed a bit pointless to have them for some rides and not others.
One-way systems – WORKED
There's always the odd person who can't follow an arrow but the one-way systems really seemed to work. This reduced bottlenecks in busy areas and along narrow paths, making it much easier to avoid crowds.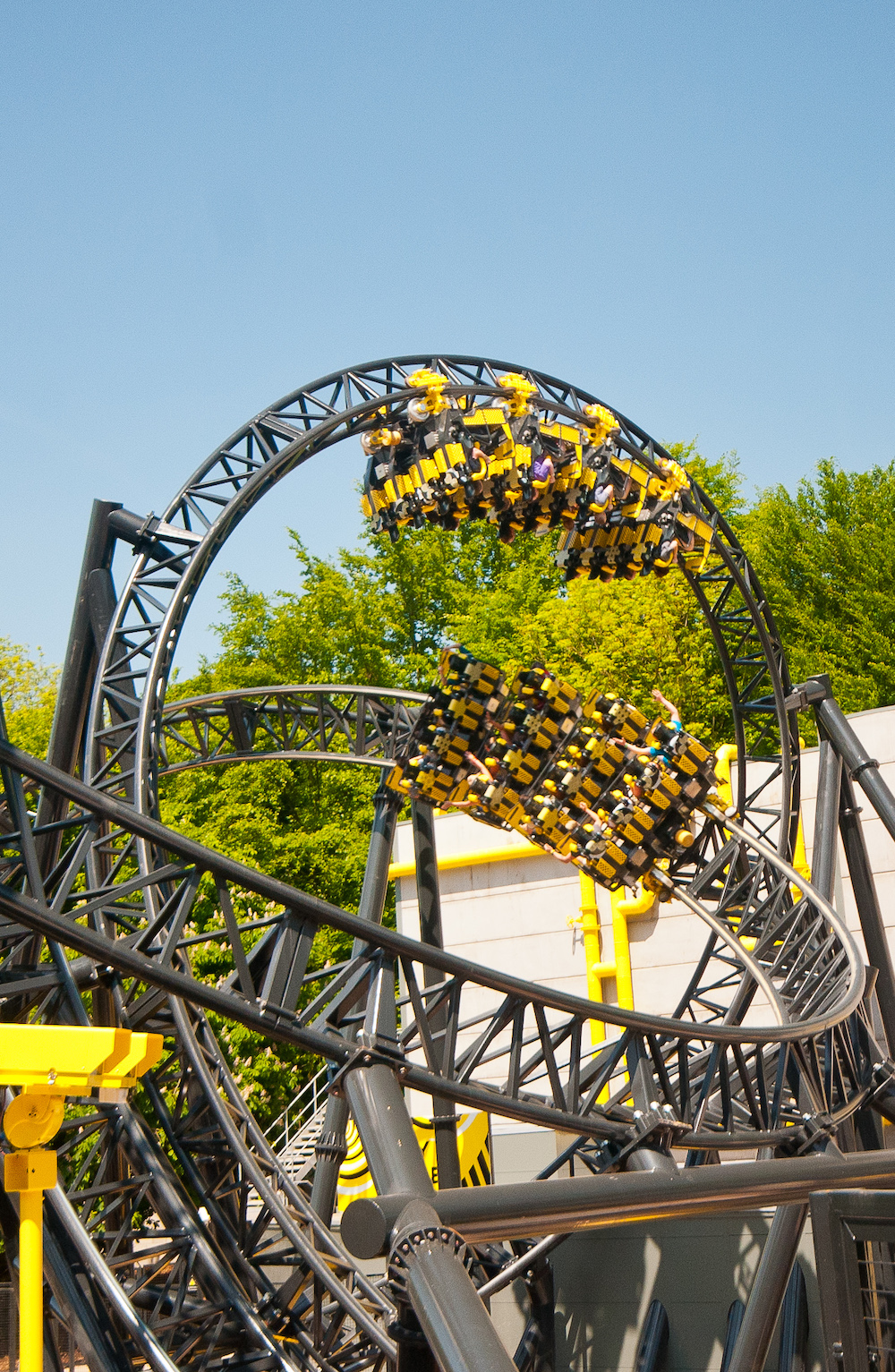 Only card payments – WORKED
Alton Towers will only be accepting card payments, preferably contactless. This worked everywhere and seemed to speed along payments too.
Hand sanitiser everywhere – WORKED
There was hand sanitiser available everywhere. EVERYWHERE. Trust me, I know because my kids wanted to use it every single time they saw one!
Some attractions are closed
It's actually only the monorail and three indoor attractions in CBeebies Land that are closed. Unless you're there with young children you probably won't even notice anything is closed.
The Monorail

The Furchester Hotel Live

Charlie and Lola's Moonsquirters and Green Drops

Justins Pie-o-Matic Factory
Disclaimer: Our tickets for Alton Towers were provided by Get Your Guide, a company I have used and worked with for years. I love the ease of finding attractions through their site and booking tickets online through them.
Overall, we had a fantastic day at Alton Towers and I'm so glad we went despite the Covid-19 pandemic. The restrictions in place were all things that feel normal these days so it didn't impact our day and, if anything, I think we actually benefitted by the limited number of people there. We visited on one of the last days of the summer holidays so we expected it to be much busier. If you have little kids then it is a shame that a few of the CBeebies Land attractions are closed but there are still plenty of attractions for children at Alton Towers.
Pin this for later…
[one_half padding="0 5px 0 5px"]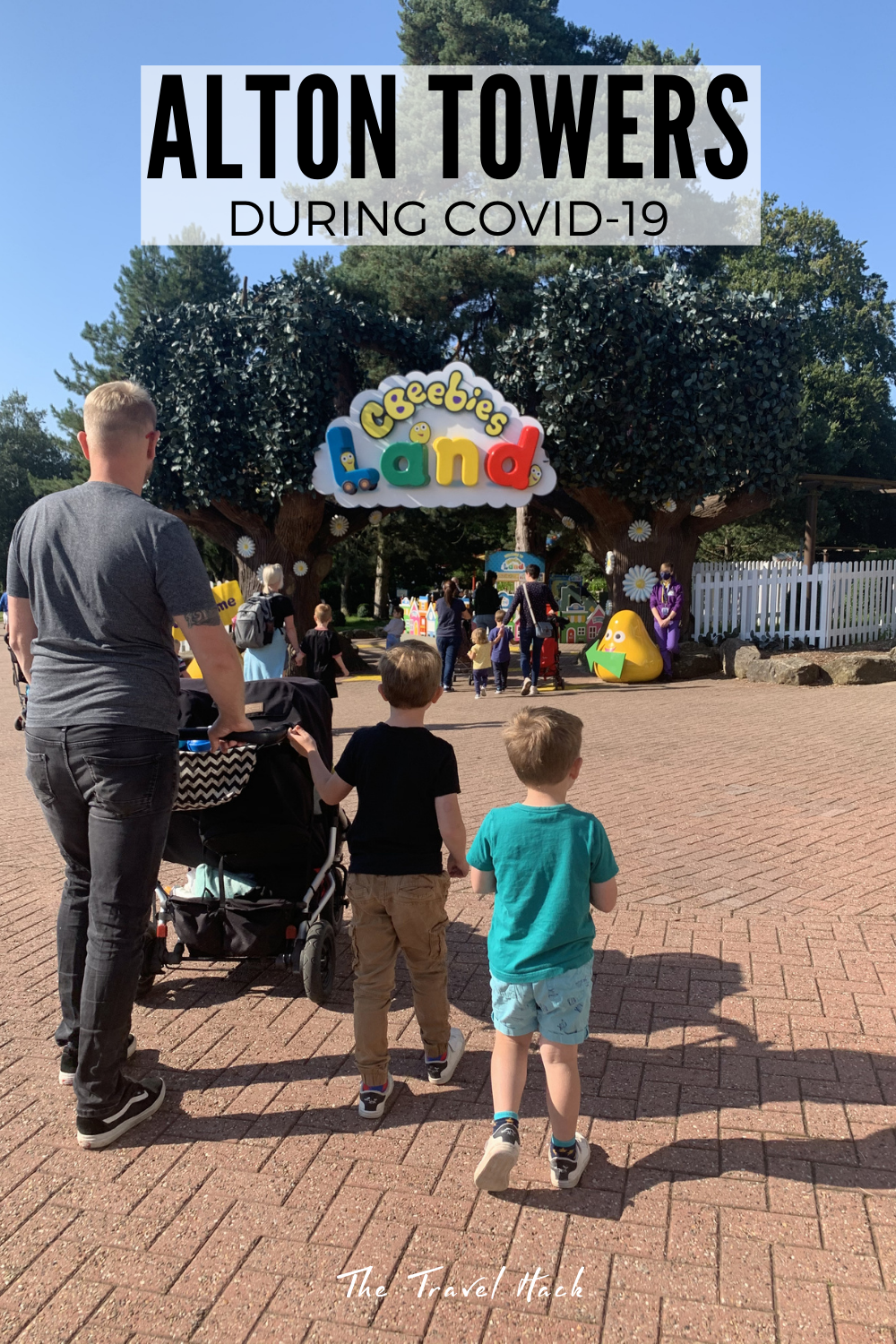 [/one_half][one_half_last padding="0 5px 0 5px"]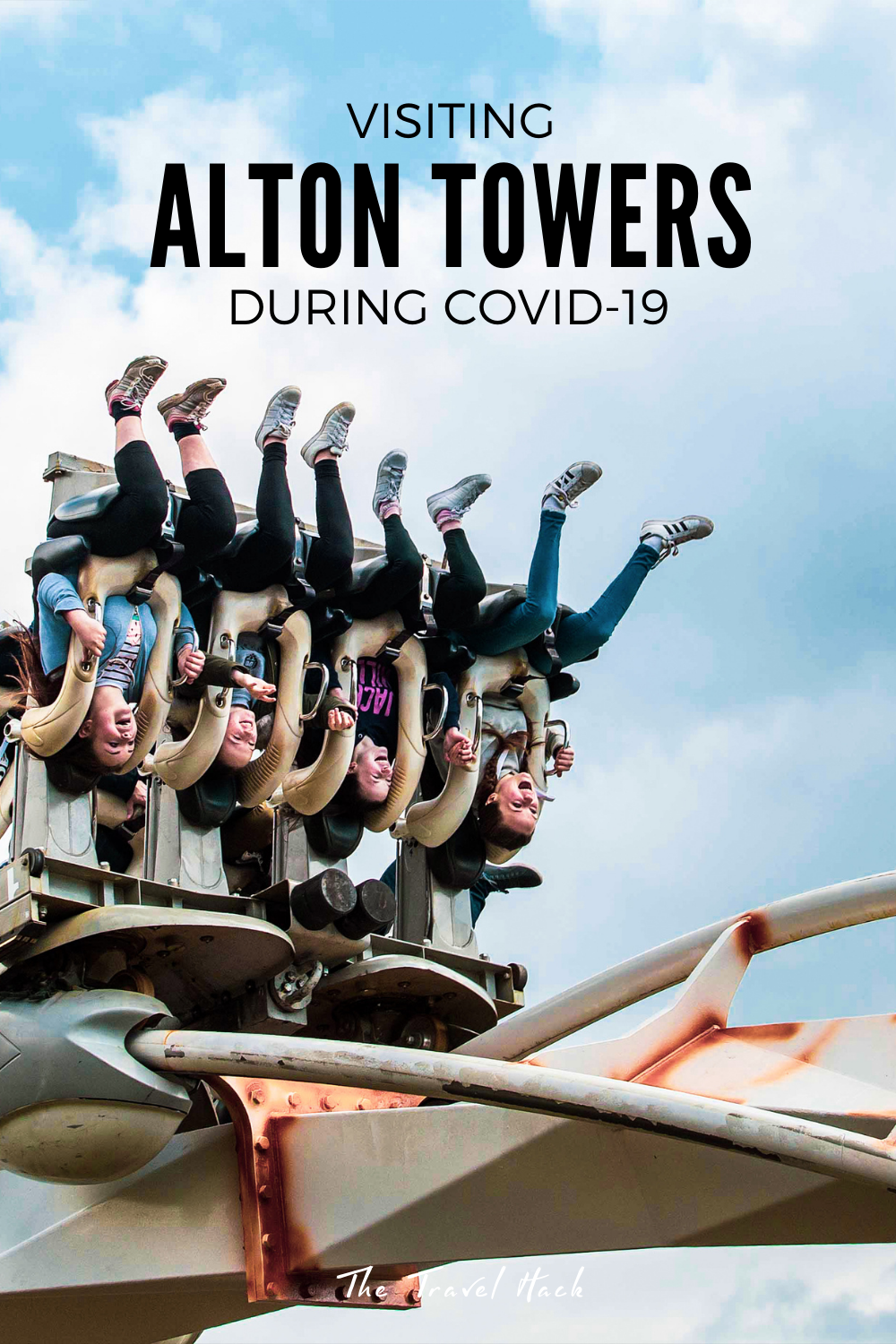 [/one_half_last]