Claire gives us the highlights and a perfect itinerary for a wintry weekend in Painswick,
PAINSWICK, Gloucestershire – Her charms are often eclipsed by her more glamorous Cotswolds sisters, but thankfully Painswick (affectionately known as the Queen of the Cotswolds) is steadily coming into her own as a perfectly pretty weekend destination for a younger crowd.
No longer simply an archetypal Cotswold stop en-route to stylish Cheltenham or poster-girl Bath, this historic wool town has slipped on her heels, rouged her cheeks and is drawing hipster stares thanks to JK Rowling's recent influence (her novel The Casual Vacancy was filmed here), feisty fashion, and foodie heterogeneity.
Those who come to the town for the weekend, like yours truly, are in for a treat: Painswick has natural Cotswold beauty and architectural elegance by the bucket-load, and a sprinkle of independent shops, galleries and eateries that are beginning to give the town a younger, creative edge – albeit slowly.
So before you write Painswick off as a sleepy place for fuddy-duddies, spend a winter weekend getting to know her a little better and, who knows, you may just return home with a new BFF.
PIN FOR LATER: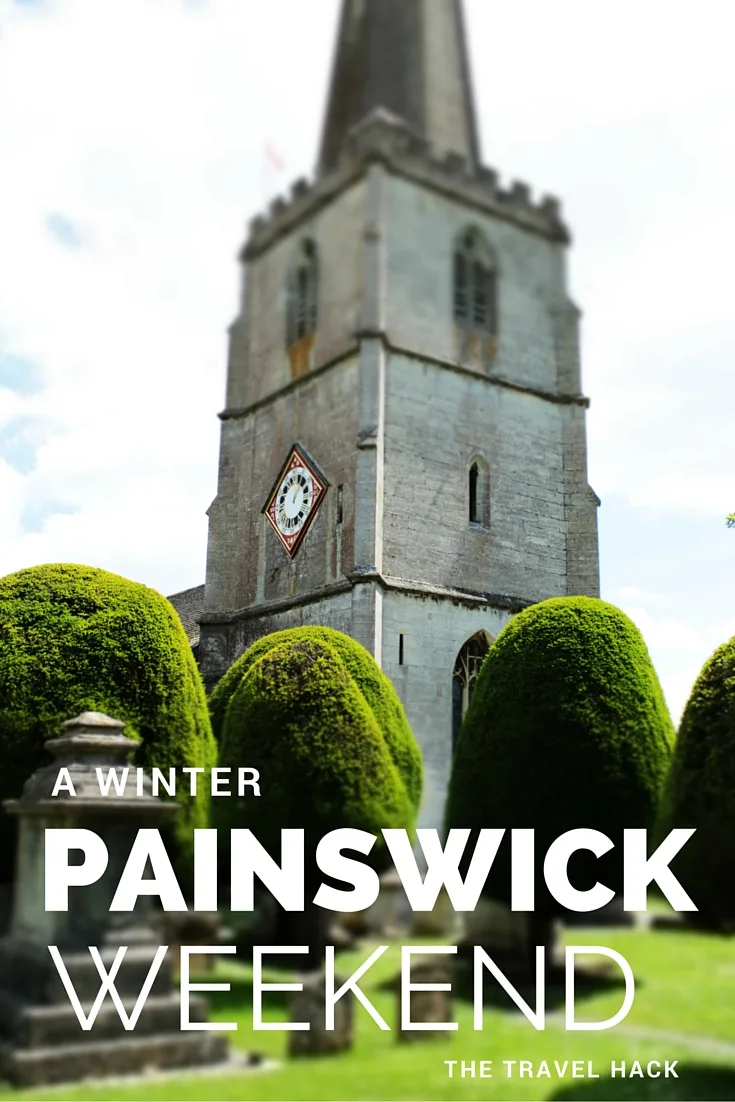 SATURDAY
MORNING
In Vogue
Begin fashionably with a visit to ACP Gallery in the Painswick Centre. ACP Canvas for Creativity is an extraordinary biennial art festival that sees hip youngsters compete to create art they can wear. The artists and their creations then take to the snaking streets of Painswick, sashaying their flamboyant genius in parades and catwalk shows that transform Painswick into a flash of colour and energy. Eyeball the curious wearable art creations for yourself at the ACP Gallery, which has fresh exhibitions of local artwork throughout the year. It's also home to unique pieces of jewellery, ceramics and prints that you can leave with for a bob or two. Quick tip: call in advance just to check the opening hours, as they vary.
Dance with the Devil
Standing elegantly at the heart of Painswick is St Mary's Church, surrounded with Yew trees; 99 of them to be exact, planted in 1792. According to one legend, should the 100th Yew ever be planted in St Mary's churchyard, the Devil would return from the underworld to destroy it. According to another, the trees are uncountable. Try for yourself by heading to one of the fairest churchyards of them all for a stroll amongst their evergreen silhouettes; blackbirds providing your soundtrack.
If the air nips at your toes, detour to the church. It's stood on the site since Saxon times. Look closely at the church tower and you'll see the scars of cannonballs left by a bombardment during the Civil War.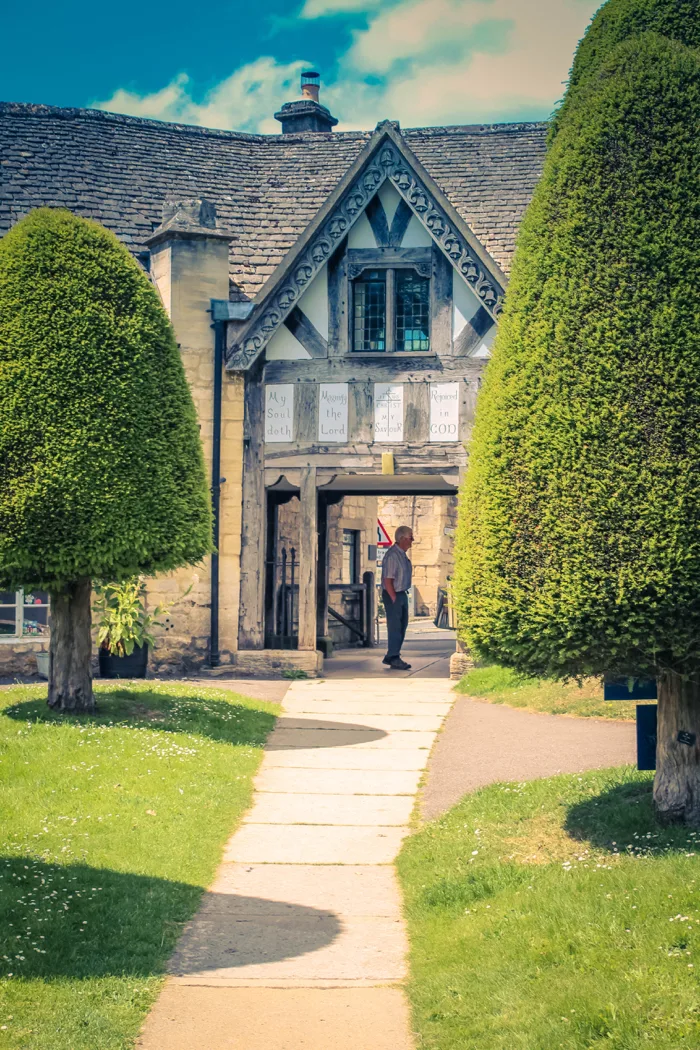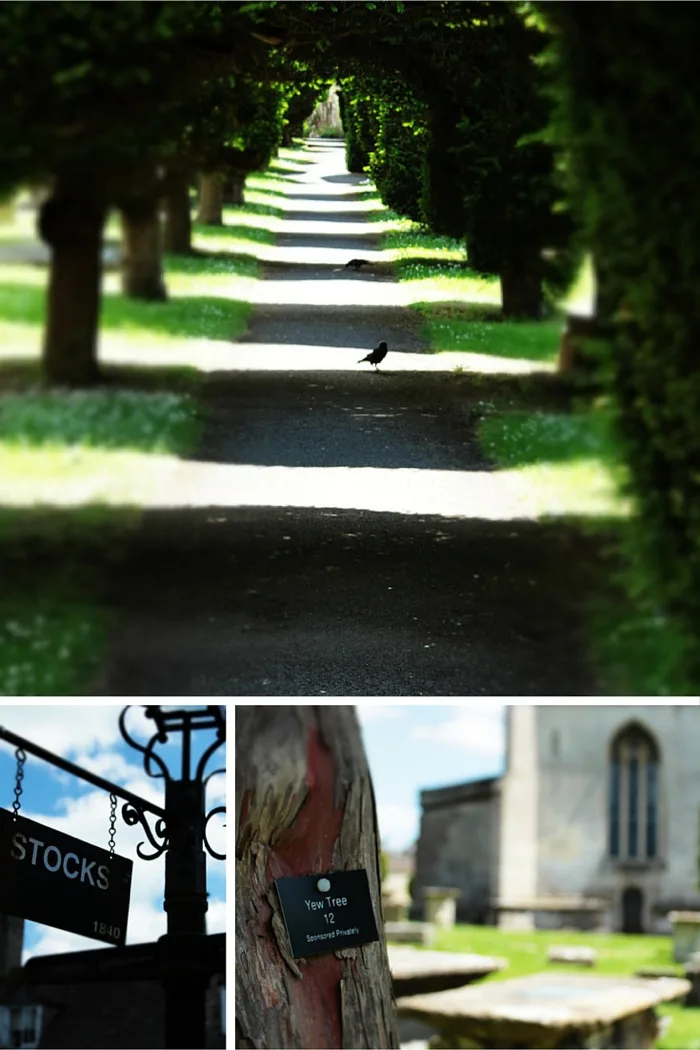 AFTERNOON
The Mighty Mouse
Next, cosset yourself in a sticky kingdom of cake, coffee and art at The Patchwork Mouse. Find it on the main road running through Painswick, opposite the pharmacy. Inside, awaits a mouse with mighty character: dazzling chandeliers, vintage crockery, dark wood panelling, and eye-candy creativity adorning its walls. But the real stars are the cakes. I'm not talking your average muffin or sticky bun.
I'm talking some of the best-looking, best-tasting, best-sized local cakes that ever rolled off the bakery tray. Fruity scones so tubby I'm surprised they got through the door. Chocolate slices so large you could build a house on them. And cupcakes iced so thickly you could plant your whole face in them and suffocate. Which I am willing to try.
Mooch at Meggies
Retail therapy ain't easy to come by in Painswick, so thank heaven's for Meggies. Nestled behind The Falcon in one of the hotel's renovated out- buildings and run by the landlord's daughter, Meggies is as sweet as a bag of dolly mixtures. A wonderland of 'lovely local things', it's heaped high with beautiful gifts, jewellery, cards, candles, and other cutesy surprises that make you 'ooooo' with delight – many of which are Cotswold exclusives.
Although small, not a square of the shop isn't filled with goodies, which means you can easily succumb to a shopping stupor and leave with your own body-weight in treats. And for the Cotswolds, the loot is not even that expensive.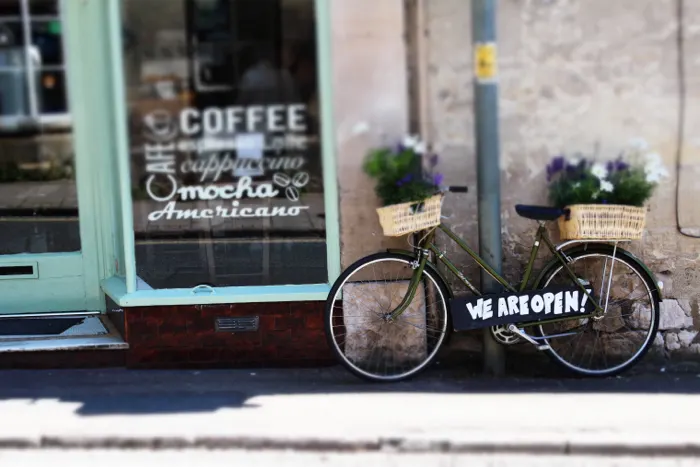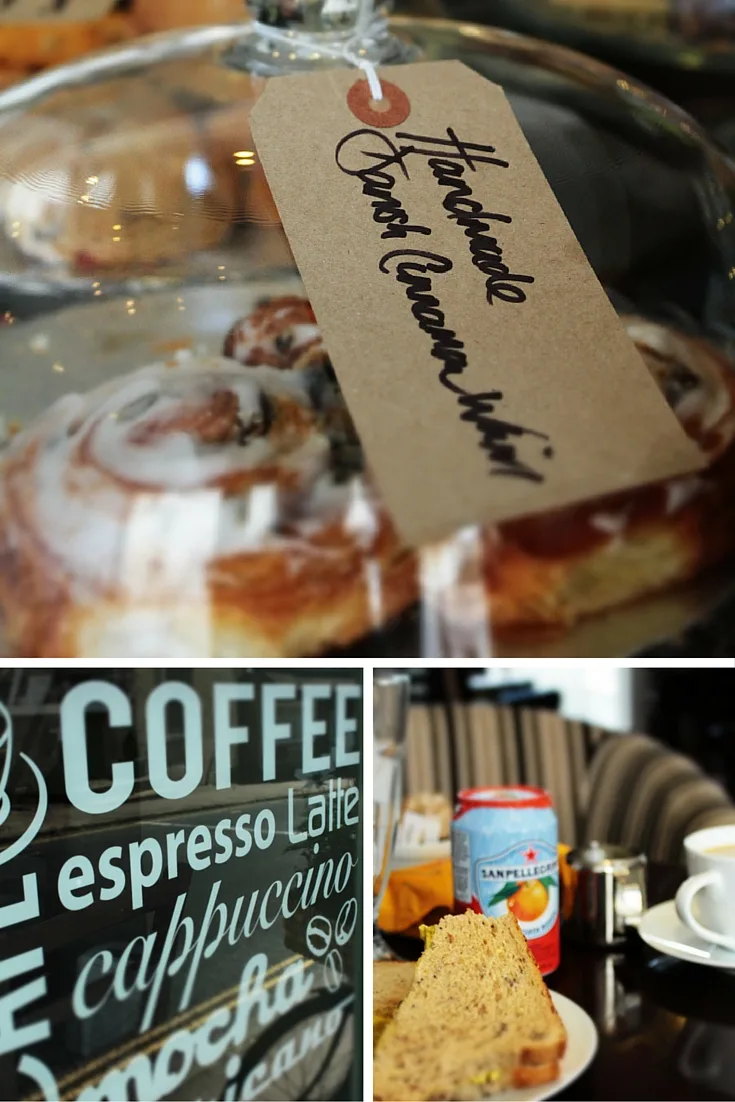 EVENING
Pub grub
For the best place to sit by an open fire and feast on excellent British food with cheery service, my vote goes to The Falcon Inn (you can see my full review, here). Even if you're staying elsewhere, it's worth booking ahead to enjoy a fantastic meal here. The honey-hued Falcon Inn is hard to miss: the 3-storey, time-softened building on New Street looks out over St Mary's Churchyard; the white-entrance gleaming like a freshly-polished smile.
The owners have pitched The Falcon just right. For Cotswold traditionalists, the Inn has plenty of rustic charm to keep them happy, including wooden floors, stone fireplaces, and real ales. For Cotswold hipsters, there's eco-friendly shades, floral wallpaper, lux fabrics, and trendy accessories – including, my favourite quirk, Hendricks Gin bottles as tables markers.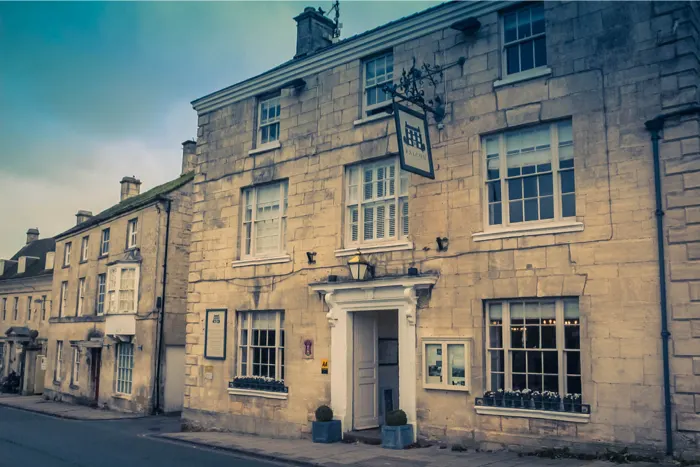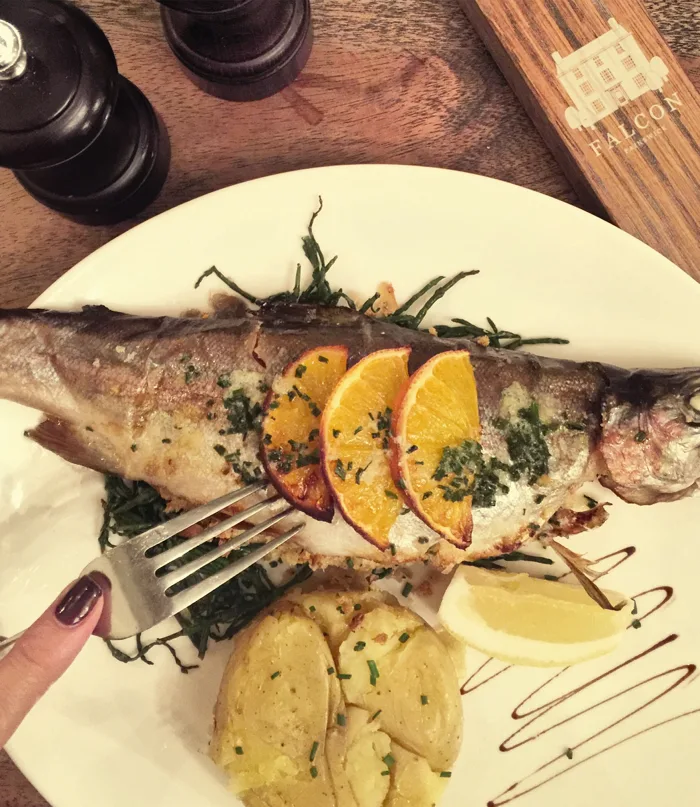 ---
SUNDAY
MORNING
Up with the Lark
Just outside of Painswick, you'll find Painswick Beacon – an iron age hill fort with knee-wobbling views across the Severn Valley. Painswick Beacon is well worth a walk on a crisp winter morning, not only for the fort ramparts, which are still visible today, but also for the incredible vista.
On clear days you can see right across to the Welsh Black Mountains. A circular walk from Painswick to the Beacon is approx. 4 miles through beech woods and open grassland. The Beacon is a popular place for dog-walkers and families, and during warmer weather can attract picnickers. Although as the area is also a golf course, the idea of a golf-club sandwich doesn't do much for my appetite.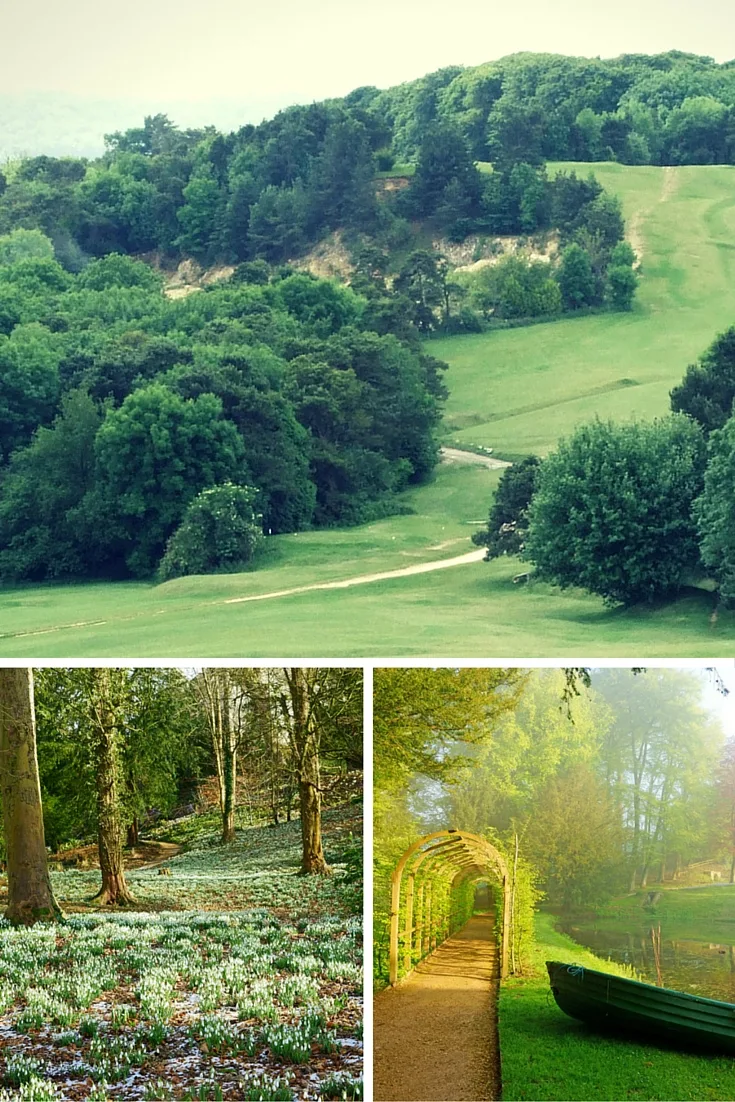 AFTERNOON
Flower Power
Cut into a hidden valley at the back of Painswick, as magical as a Midsummer's Night dream, and as fanciful as a theatre set, are Painwick's flamboyant Rococo Gardens. This ten-acre natural pleasure-ground reflects a point in the 18th century when gardens were less about the flowers and more about decadent landscape design. Find your heart fluttering by the side of pink, white and red Gothic follies, as your eyes covert carpets of green and elegant tapestries of flowers and plants.
Make sure you visit the wonderful Kitchen Garden and the maze. If you can, plan your trip for January. It's then that the garden's famous snowdrops appear, clothing the banks of the gardens like freshly-pressed bed sheets.
EVENING
Tuck-in to Tapas
Say 'ta-ta' to cream teas, and tantalise your palate with something sexier. Head to Olivas Deli, an intimate hideaway on Friday Street where the owners – Brian and Ximena – have spiced up Painswick with tastes from their native Colombia. Grab some friends and book in for Olivas tapas evening.
Tuck in to Olivas' luxury paella under candle-light as sangria flows ice-cold and the chat hottens-up.
Do you have any more ideas for a weekend in Painswick?