Today's post is all about Boston with an Insider's Guide to Boston from Kristina from Kristina Gemella Travel.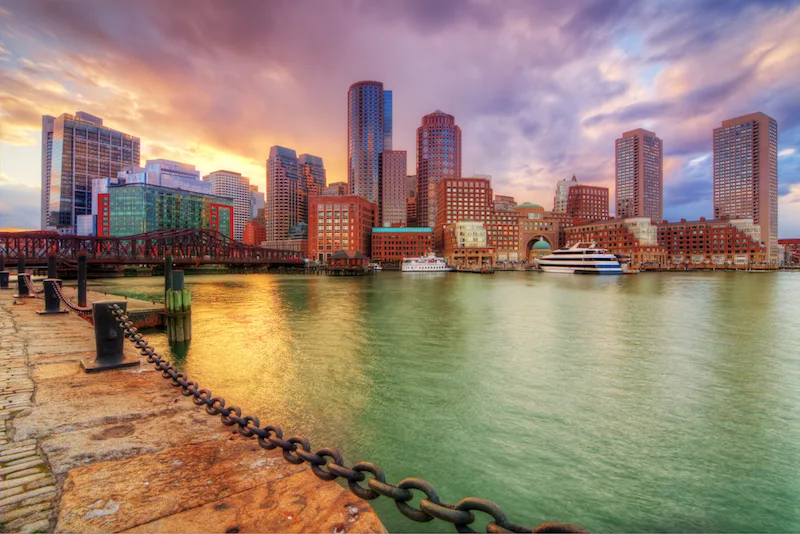 Let's start with an little introduction to Boston…
Located in leafy New England, Boston is one of the wealthiest, oldest and most influential cities in the whole of the United States. Founded in 1630, there's plenty of history to discover throughout the city, but Boston is in no way stuck in the past.
Classic architecture sits beside tall, steel skyscrapers, while historical museums are rivalled by edgy art galleries. This is a city for museums, galleries, landmarks, architectural sites and cultural attractions, all with a distinctive American flavour, and even if you're not overly interested in history and culture, Boston will offer plenty more for you to experience.
The city's range of diverse neighbourhoods are fascinating to explore, all originally towns in their own right and still holding onto their own unique identities.
There's plenty of natural splendour to soak up too, from the pretty riverside and various parks to the famed harbour and public gardens, providing ideal places in which to relax and reflect on your time in the city.
Boston is also home to a great range of innovative restaurants, cafes and bars. However you choose to spend your time in Boston, whether you've come for a dose of American history, a chance to catch some live music or dance performances, or you're on a pilgrimage to catch a classic baseball match; this hugely popular city will keep you on your toes.
First of all, here are the top 10 things to do in Boston…
These are the things you can't miss during your first trip to Boston
Walk the Freedom Trail – Boston's number one attraction, this 2.5-mile trail incorporates many of the city's most significant historical sites.
Gaze at Faneuil Hall – a striking piece of architecture and sat in one of Boston's oldest marketplaces.
Head to Boston Harbour – explore the picturesque harbour or take a tour to the Boston Harbour Islands State Park.
Stroll around Beacon Hill – found right in the centre of the city, this is one of Boston's most beautiful neighbourhoods.
Museum hop – there are countless museums and galleries to peruse, including the Museum of Fine Arts Boston.
Catch a baseball game at Fenway Park – world-famous home of the Boston Red Sox and America's most beloved ballpark.
Relax on Boston Common – America's oldest park is home to various monuments and pretty corners in which to chill.
Visit Quincy Market – home to a number of food stalls and a real treat for lovers of the diverse culinary world.
Explore around Copley Square – surrounded by a combination of old and modern buildings, including the striking Trinity Church.
Check out Harvard – the oldest university in America can be explored on a free walking tour of the campus.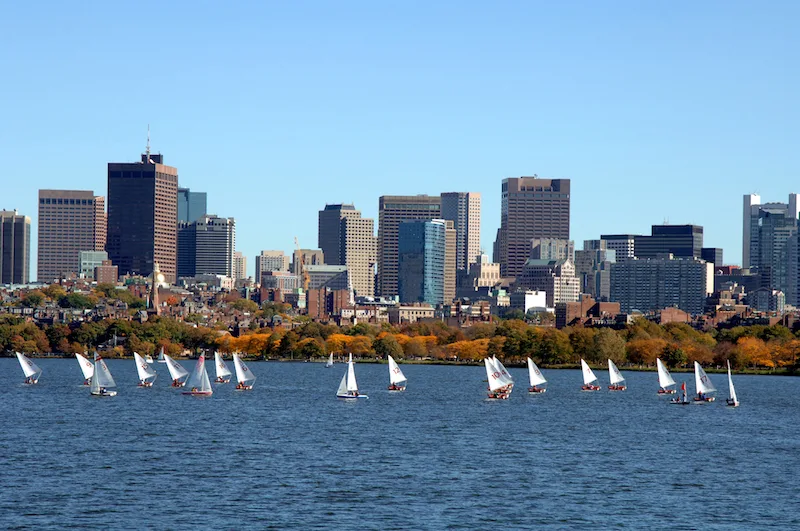 Getting around Boston
As is the case with any major Western city, public transport is both frequent and reliable, and serves as the best means for exploring.
The MBTA encapsulates Boston's public transit and is the fourth largest transit system in the United States. The subway system, divided into four colour-coded lines, has numerous stops that will connect visitors between the majority of major attractions in the city, while a series of bus routes, commuter rail lines and boat links can also prove to be handy for exploring Boston.
Now let's get on with chatting to Kristina for that insider's touch to our guide to Boston…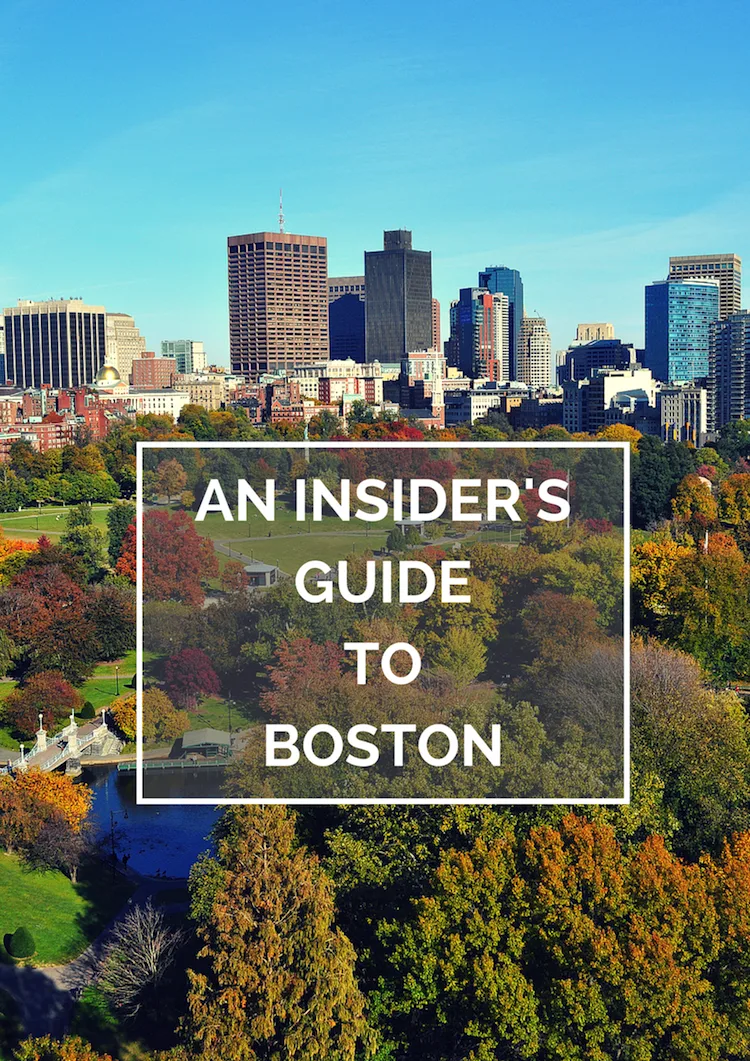 1. Can you begin by telling us how you know Boston so well?
I have lived within a twenty mile radius of Boston my whole life – with the exception of four years in college. I love this city.
2. How would you describe Boston in 5 words?
Boston is full of character.
3. Give us one reason why you think everyone should visit Boston
Along with all of the history held here, it's an incredible city with so many cultures and things to do.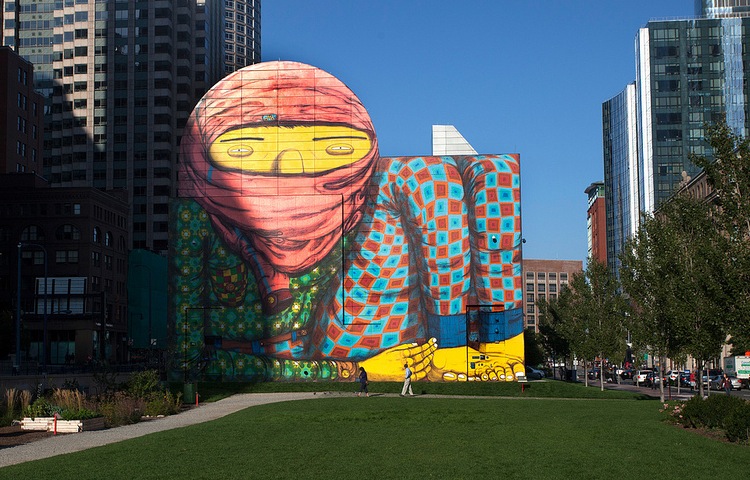 4. Can you tell us some of your favourite restaurants/places to eat in Boston?
Since I'm Italian, I love the North End.
I recommend Pagliuca's. From there head to Mike's Pastry for a cannoli!
Outside of the North End, I recommend Parish Cafe and Bostonia Public House.
If you venture out to Allston, Carlo's Cucina is also delicious.
5. What's an unusual thing most tourists wouldn't know about in Boston?
There is no reason to rent a car unless you plan on traveling to a suburb that has no public transportation. Boston is a very walk-able city and public transportation is very easy to figure out and affordable. With limited or overpriced parking, a car is something that will only hinder you.
6. What's your favourite touristy thing to do in Boston?
The swan boats. It's so peaceful and a charming thing to do. I also recommend walking the Freedom Trail.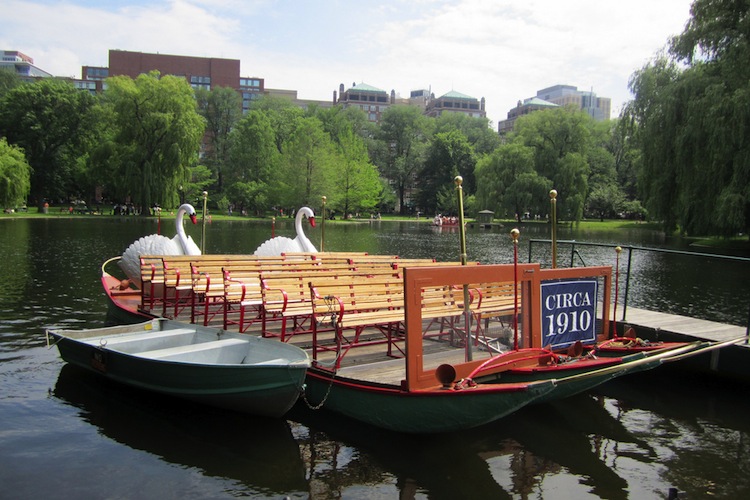 7.What's the one thing people need to pack when visiting Boston?
A camera and good walking shoes.
8. Can you share your favourite photo from Boston and tell us a little about it?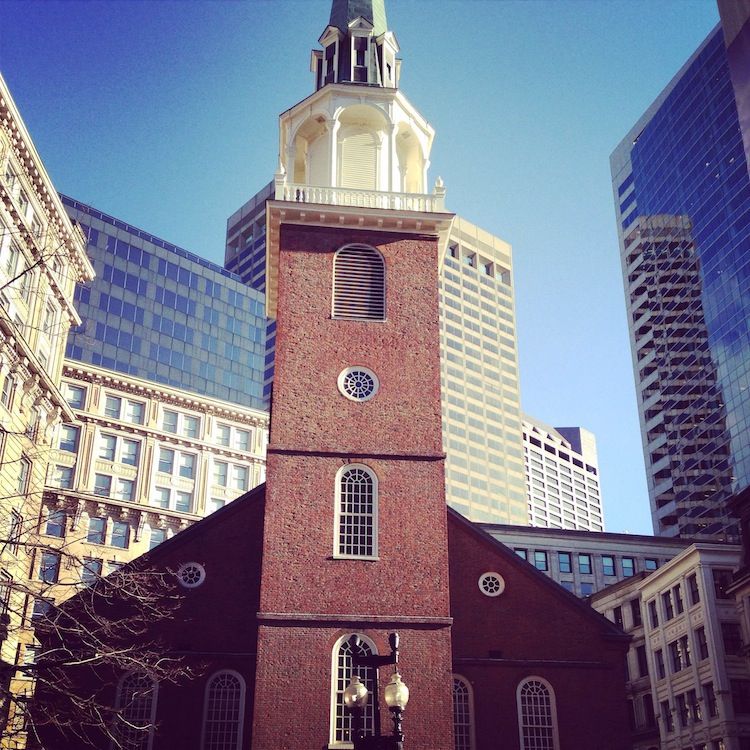 I love this photo because it sums up Boston perfectly. History mixed with modern.
9. What's your favourite thing to do outside of the city?
I love going to Salem. It's a quaint town and where the Salem Witch Trials were held. Lexington and Concord are also beautiful towns with a lot of history. If you are traveling with kids I recommend going to Old Sturbridge Village or Plimoth Plantation.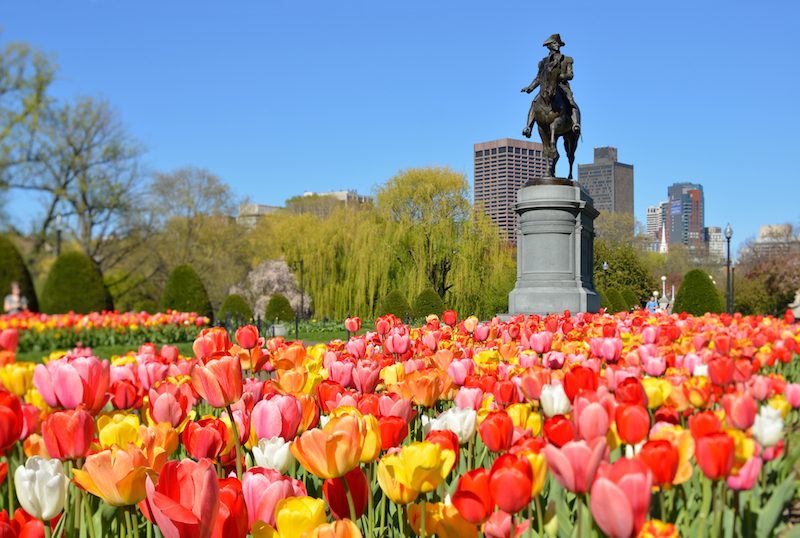 10. Can you recommend a cool place to stay in Boston?
I recommend The Lenox Hotel or Liberty Hotel. Both have amazing atmospheres and are in good locations.
---
Big thanks to Kristina from Kristina Gemella Travel for sharing her guide to Boston. If you have anything else you'd like to add to the list, please add it to the comments below!
If you'd like to write an Insider's Guide for The Travel Hack, please email me [email protected]
Photo credits: Voluntary Amputation, Massachusetts Office of Travel & Tourism, wallyg