This is a new feature we're testing out to bring together all of our favourite things each month. We're talking new hotel openings, gorgeous new travel accessories, new travel beauty products to try, travel competitions, special deals and offers and everything in between.
Enjoy!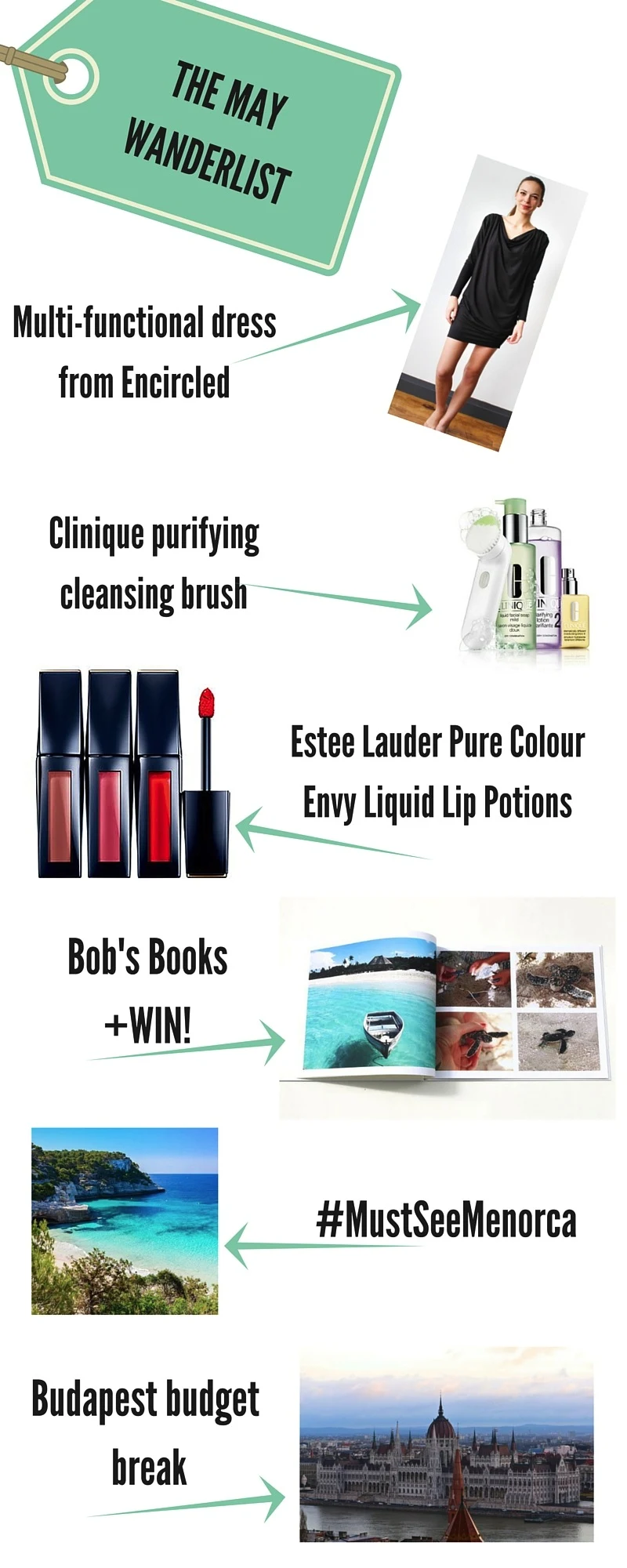 €100 off Azul Fit Retreats
A few years ago I travelled to Feurteventura for a yoga, pilates and detox retreat with Azul Fit. My week away was incredible and I came home feeling relaxed, refreshed and totally energized. I 100% recommend a retreat like this if you need some time out from a busy schedule – it made me feel better than I had in years.
Azul Fit offer some of the most affordable retreats out there. Their main base is in the Canary Islands so you can get cheap flights out there and pretty much guarantee year-round sunshine.
They currently have a special €100 off offer for May and Travel Hack readers also get a free massage! Just quote "TravelHackFan' when you book to get that massage.
---
You all remember how much I loved Budapest, right? So I got pretty excited when I spotted this 3-night break with flights, a 4-star hotel, breakfast included, use of the spa and a free bus and boat tour. Budapest is an affordable city anyway but this is a great deal!
---
Encircled is a gorgeous Canadian brand creating clothes for style conscious female travellers. All of their clothes have more than one purpose – such as a reversible skirt that can also be a dress and worn at lots of different lengths.
The latest product in their collection is the Revolve Dress – which can be worn forwards, backwards, long or short to create lots of different styles in just one top.
This will be a travel staple in any stylish traveller's wardrobe!
---
Travel Beauty
My guilty travel habit is indulging in beauty products at duty free on my way home. I use all my left over foreign currency to treat myself to make-up, perfume and skin products. Here are some of my favourites that are exclusive to duty free at the airport.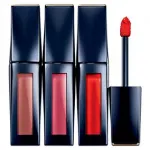 Estee Lauder Pure Colour Envy Liquid Lip Potions Trio
Gorgeous lip colours are my go-to beauty product when I'm travelling – it's such an easy way to dress up an outfit, add a touch of glamour and make sure you're ready for a selfie at any opportunity!
The Estee Lauder Pure Colour Envy Liquid Lip Potions are a hybrid lipstick, lipgloss, and lipbalm all in one. Yes, finally – why wasn't this invented before!? So you get great colour that lasts for hours, a touch of gloss and also the softness of a lipbalm. And they genuinely do keep your lips soft – I've had a few moisturising lipsticks before but they always dry your lips out if you wear them all day.
I like the Lethal Red for glam nights and Vague Obsession for a daytime look.
This trio collection is available at duty free in airports like World Duty Free.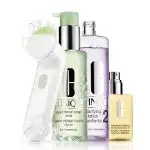 Clinique Purifying Cleansing Brush and 3-step skincare regime
I've been using Clinique skincare since I was a teenager and I've had my eye on this cleaning brush for a while but I was never sure if an extra thing in my beauty routine was really necessary. Now that I've got it I couldn't be without it. Your skin feels fresh and clean but without the harshness of scrubs. It's also quick and easy to take your make up off so there's no excuses! And when you charge it up it lasts for weeks so it's great for travelling too.
---
Jumpsuits
I have a renewed love for jumpsuits this month – and possibly even playsuits if the weather perks up. Jumpsuits are perfect for travelling because they're so comfortable and easy to pack. There's no worrying about whether you top matches your bottoms and it's so easy to dress them up or down. I'm going to Menorca tomorrow (yey!) and I may have splashed out on not one, not two, not even three but four playsuits for the trip. I'm only going for three days. I might have to introduce lunchtime outfit changes to the group!
---
Menorca!
And of course, I'm obsessing over Menorca right now as I'm flying out there tomorrow afternoon. I've been drooling over photos of bright blue seas, pretty little coves, boats bobbing in marinas and epic sunsets. I'll be using the hashtag #MustSeeMenorca on social media so follow along to see what I get up to. I'd also take a look at the Menorca Insta feed for some serious wanderlust fuel.
---
Bob Books + Win a £60 voucher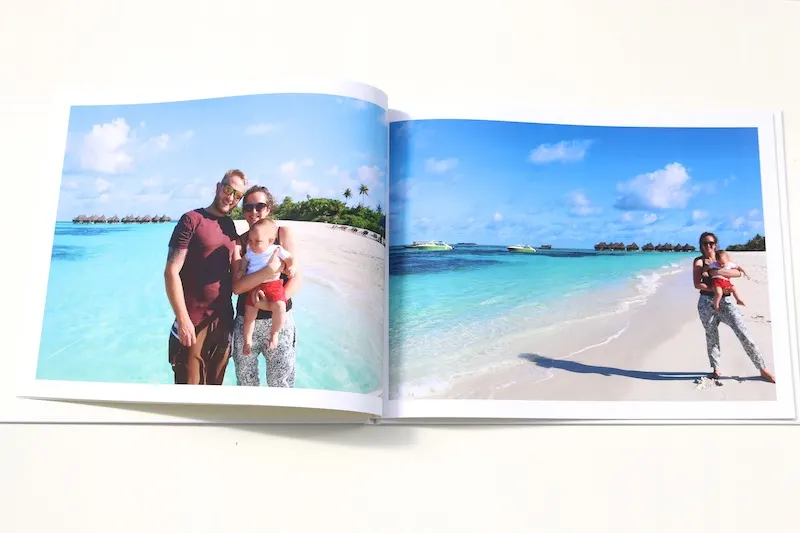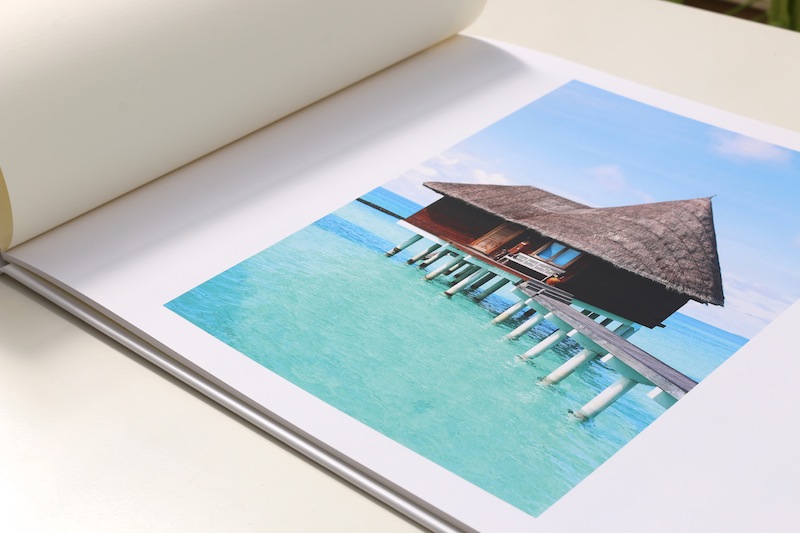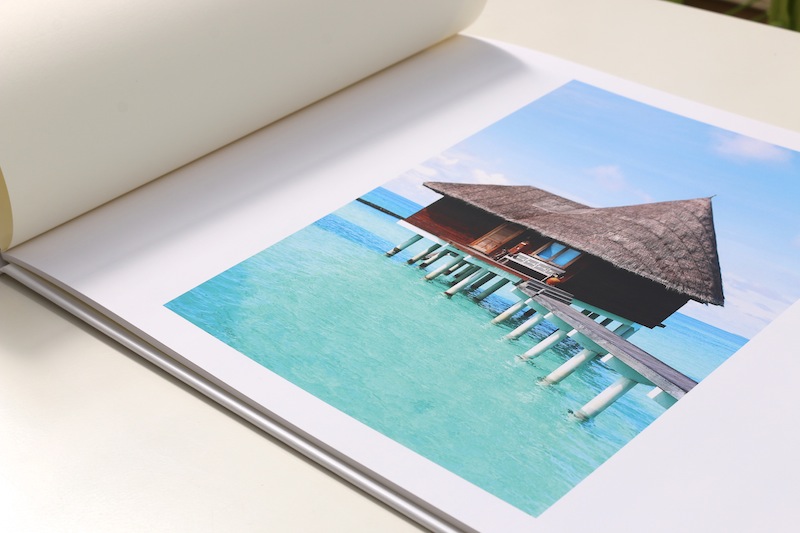 I've said it before that I rarely buy souvenirs while I travel as I prefer to make my own. I take all of my travel photos and make collages or frame them or make photo books to keep on the coffee table. I recently partnered with Bob Books to create this gorgeous photo book from my trip to the Maldives. It is so beautiful! It's really big and the matt finish gives it a really professional look. A friend saw mine and thought it was a normal coffee table book filled with beautiful pictures – and then she saw George in it and couldn't believe it was homemade!
Bob Books have Bob Designer Software you can install on your computer to make your book look really professional. It's an easy way to get that pro look without spending a fortune. You can also use the app, an online book creator, use the PDF-to-book tool using Adobe InDesign or use one of their professional designers to create one for you.
Top Tip for selecting your photos: Don't use photos you've edited using apps or heavily edited on your laptop. They look nice on your tiny phone screen but don't look as nice when they're printed out at a large size. Touch them up a little but don't overly edit.
These photo books make great presents and perfect souvenirs from your travels so I'm very happy to be giving away a £60 Bob's Book voucher to create your own photo book! (I seriously recommend using the matt finish – it looks fab)
Use this Bob Books link and save 15% on your photo book.
Enter now. All you need to do is follow me on Twitter to win a £60 voucher.
Competition T&Cs
The competition is open to UK residents only
Valid on photo books, (and or calendar and wall art ) including P&P to the value of £60.
Not valid on design service fees, gift, presentation boxes and Bob bookshop products.
No change will be given.
Not valid in conjunction with any other offer.
Expires

31/12/2016