I wasn't planning on blogging about my recent holiday to Portugal. It was really my parent's holiday and I tagged along with George to enjoy a relaxing week in the sun. It was one of those gorgeously chilled out weeks where I enjoyed long lie-ins, breakfast in the sunshine on the patio, mornings lazing by the pool reading books, afternoons on the beach and evenings barbecuing fresh fish.
It was wonderful but pretty uneventful if I'm totally honest – which is why I had no plans to blog about it.
But I've had such an overwhelming amount of emails asking about the villa I stayed in and more about the area that I decided to share more info about my trip.
Flights
I flew from Liverpool to Faro with easyJet. I paid for the majority of my flight using my Nectar card points. I've been collecting Nectar points for about 18 months now and got most of them through Virgin Trains as I often take the train down to London.
Read more: A simple guide to travel hacking with your Nectar card
In total, the flight plus taxes for George (you don't pay for kids under two but do have to pay taxes) plus one 20kg suitcase between us cost £188.
Flights to Faro are cheap and regular and Liverpool airport is my favourite. It's tiny, airport parking is cheap and there are rarely any queues.
My parents had assigned me the task of booking our villa – I'm the 'travel expert' after all so I should be able to do this, right?
Ahhh…not so much.
I kept searching online and getting completely overwhelmed by the results. There were SO many villas to choose from. I didn't know where to even begin. Suddenly, we were leaving in two weeks and my parents started to panic!
I started using HomeAway as the website is easy to use and you can refine your results. We wanted
3 x bedrooms
2 x bathrooms
Parking
A private pool
A BBQ
Within 30 minutes drive of Faro airport
Walking distance to the beach
Fast and reliable wifi
There were still hundreds to choose from but I eventually found Toad Hall in Gale, Albufeira. It was 1km from the beach and ticked every box. It even had a spacious garden, a huge living area and a bright orange kitchen that wasn't nearly as bad as it looked in the photos!
I hired a highchair and a travel cot for George too – they said these cost extra but I wasn't charged. The cleaners came twice a week and gardeners came one a week. There was the option to have the pool heated but it cost £170 extra so I decided against it. It was far too cold for George and I to swim but my parents braved it nearly every day (although it took my dad a good 20 minutes to work up the courage to get in!)
A little note on the travel cot – it was really good! Any one travelling with babies will know there are two types of travel cots. 1. The type that falls over with a little rattle, is bump, uncomfortable and no baby will ever settle in them. 2. The type that is like a normal, comfortable cot. Why type #1 even exists I don't know!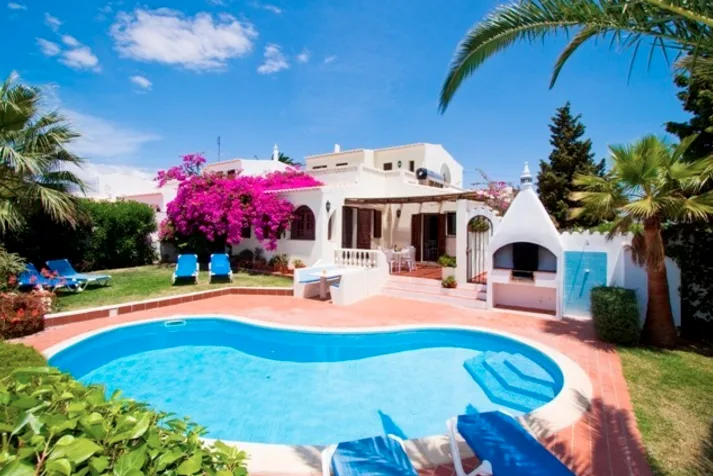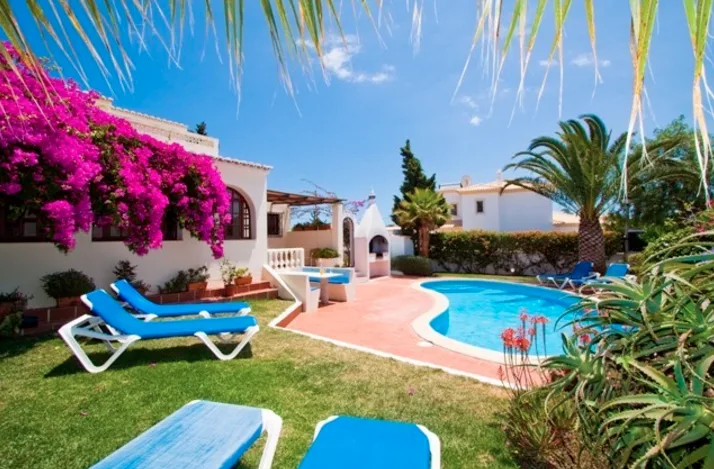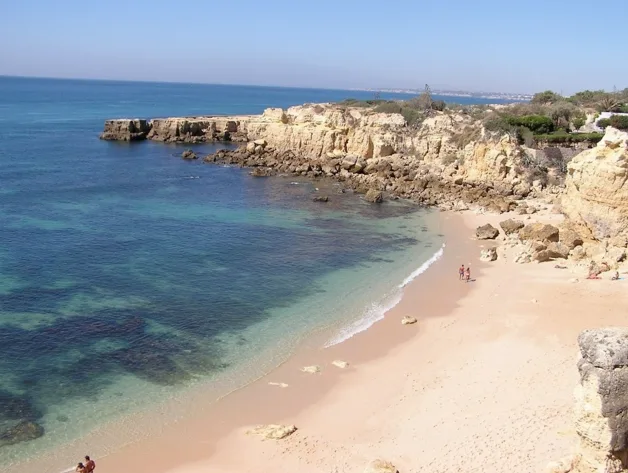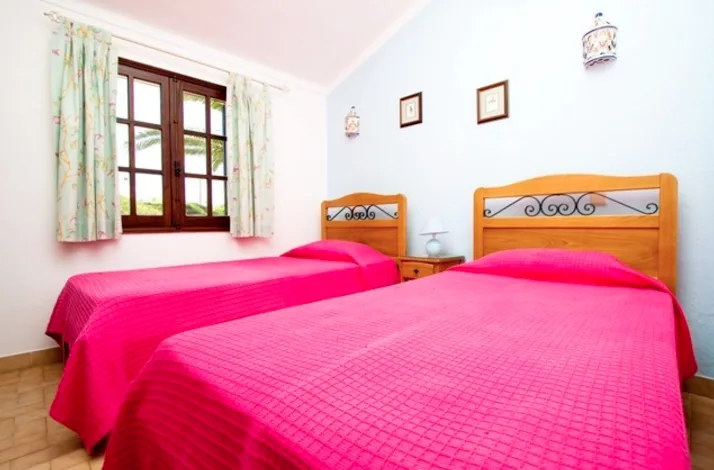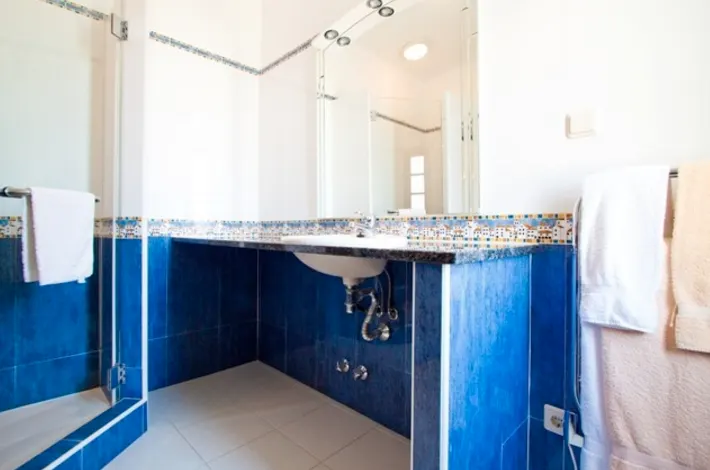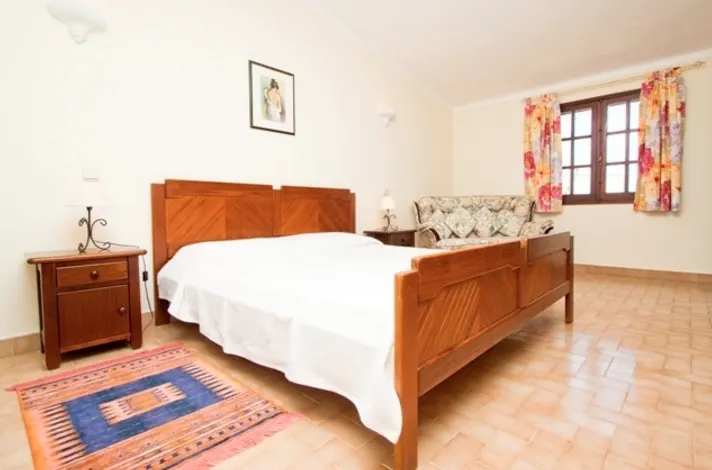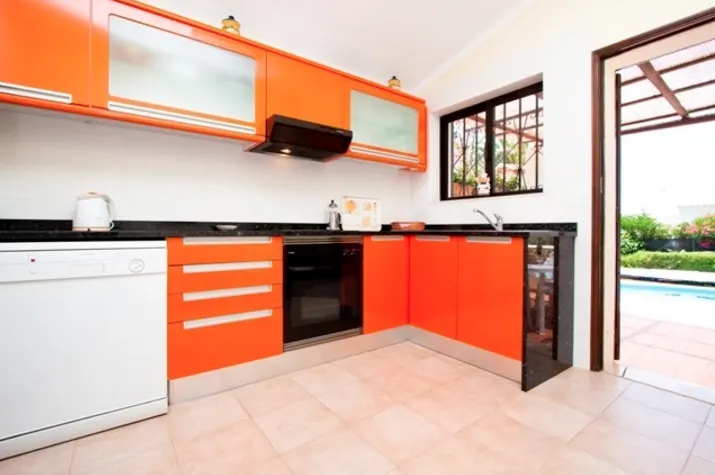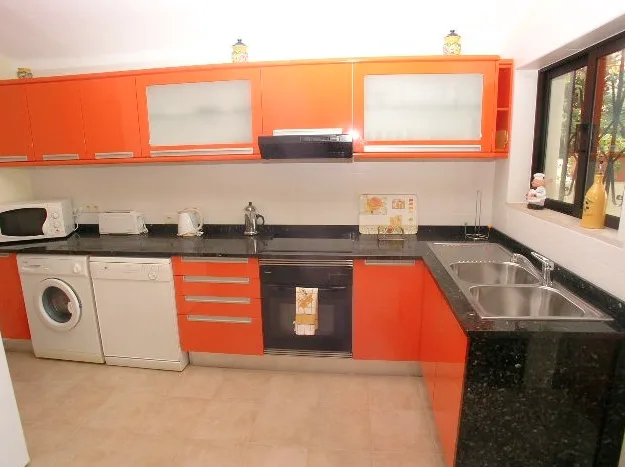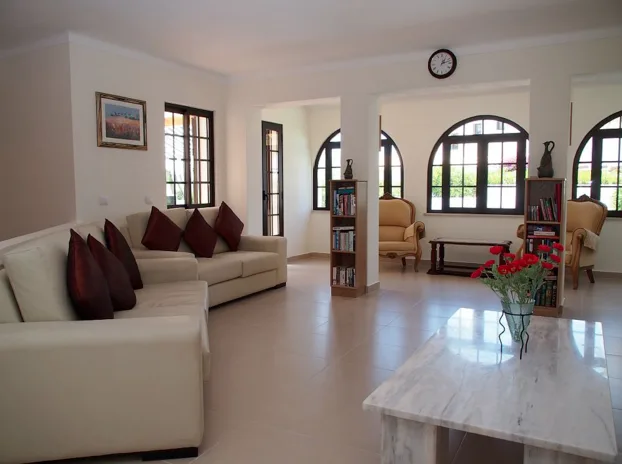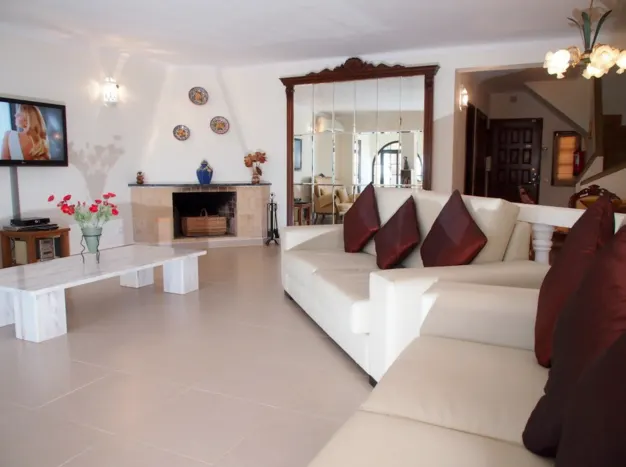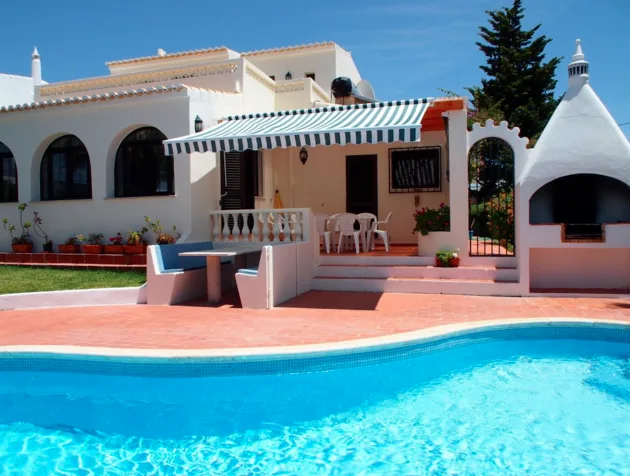 The price: We paid £450 for the villa for one week. This was a bargain because it normally costs £160 per night. I'm assuming it was so cheap because it was out of season (late April) and it was booked at the last minute. I also had to pay a £200 deposit which has been refunded.
The area
Let me warn you now, there really isn't a lot to do in this area. There are a few restaurants and supermarkets and beaches within walking distance but this will probably only keep you entertained for a few days.
You definitely need a car! We booked our car through Holiday Autos because it was the cheapest option. We didn't have any problems at all so I'd definitely recommend them.
Once you have a car, the Algarve is your oyster and you'll have the best holiday ever.
You could easily spend every day driving along the coast and visiting a different beach town. Each down has it's own character, gorgeous beaches, stunning views and lots of restaurants. You can then go back to your relaxing villa and chill out by the pool.
This is the kind of villa you'd book if you want a really relaxing, away from it all holiday. Don't book it if you're looking for boozy evenings or if you'd like to walk into a bustling town.
Don't miss
Evaristo Restaurant – This restaurant is on Praia do Evaristo beach and it's gorgeous. Sit outside overlooking the beach and order fresh fish with a jug of sangria.
What else?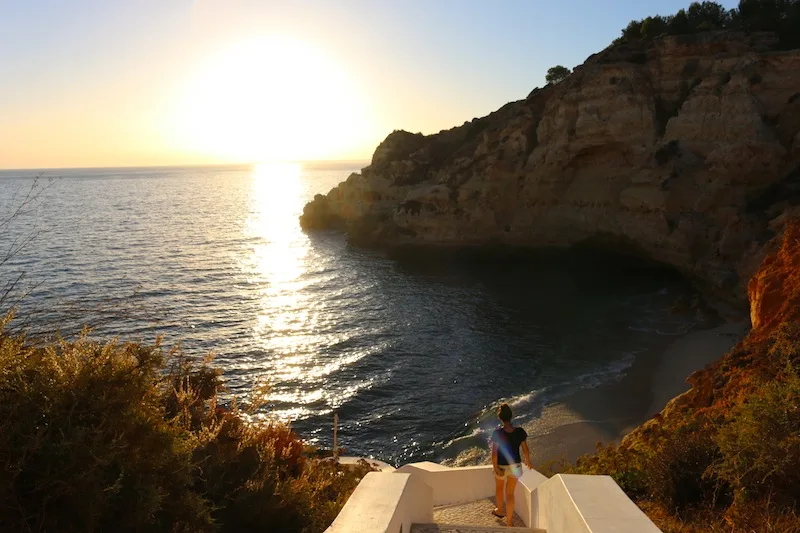 I went to the Algarve last year too and stayed in Carvoeiro, about 20 minutes further on from Albufeira. I preferred Carvoeiro as there was more of a town centre with more shops, bars and restaurants. This was the villa we stayed in with James Villas. It was bigger but a bit more expensive. For similar dates next year you'd have to pay around £650.