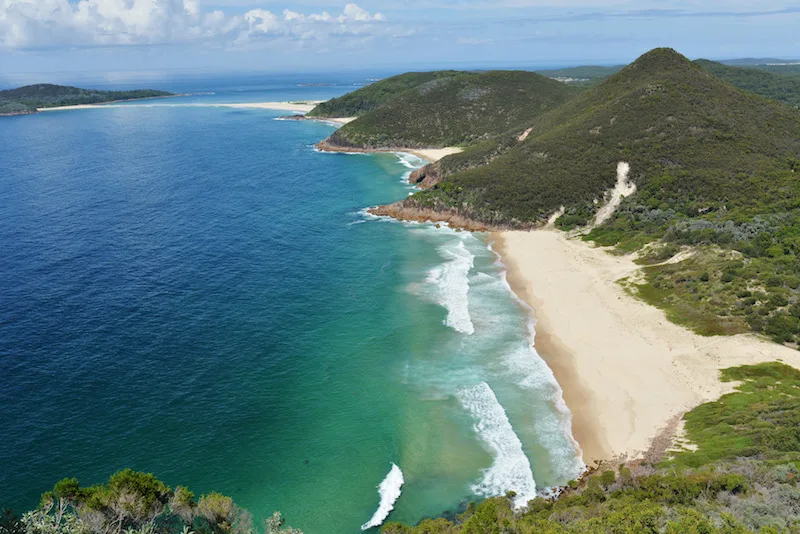 I'm typing this sitting on a flight to Perth, a five-hour long haul to Western Australia, as we leave the East Coast of Australia.
It's starting to sink in that it's over, we've finished our once in a lifetime trip and I have the overwhelming urge to turn around and start it all over again.
We have just completed our many months' trip along the beautiful sun-drenched (most of the time) East Coast of Australia. We did it all, from Sydney to Cape Tribulation, chasing the sun up the coast, loving all the koala spotting, kangaroo chasing and beach hopping adventures.
Here's where we went during this epic adventure…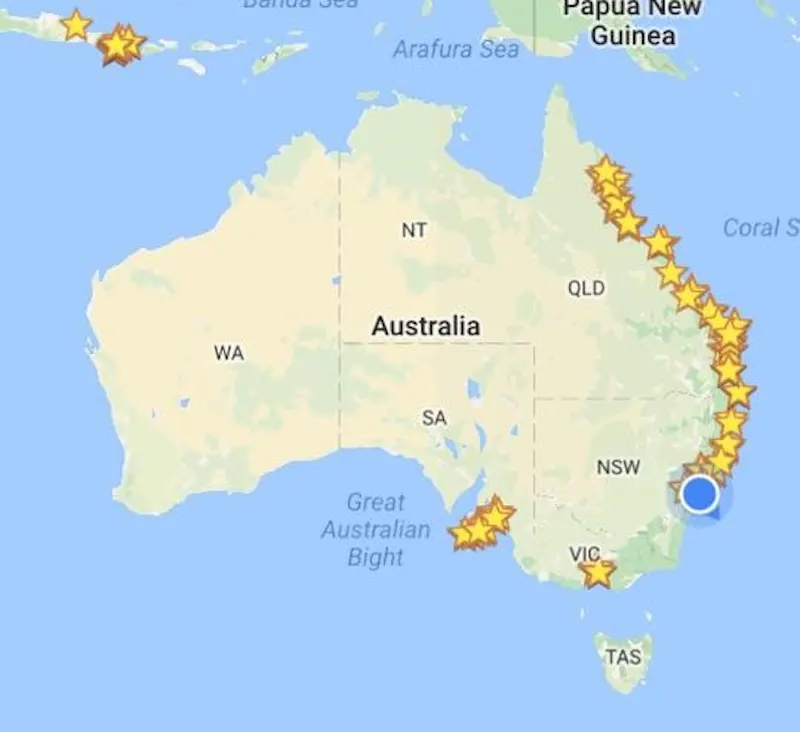 Whenever anyone asks what our favourite part was, it is incredibly difficult to pick. We struggle to narrow it down to a top 30, but just for our lovely readers we have whittled it down to a top 10. Here are 10 of our highlights from the East coast of Australia and 10 reasons we think you'll want to drop everything and head here yourselves.
Warning: If you have ever contemplated visiting Australia, it will shoot straight to the top of your list if you keep reading.
#1. Sydney
Our home for many months, we had to include this one. A spectacular city on water with a bit of everything, and this city marked the beginning of our adventure. Home to the iconic Sydney Opera house, Sydney Harbour bridge, Bondi Beach and Manly. This is an extensive city with many beautiful nuggets to explore, check out our post dedicated to Sydney for more enticing insights.
10 things you need to know about Sydney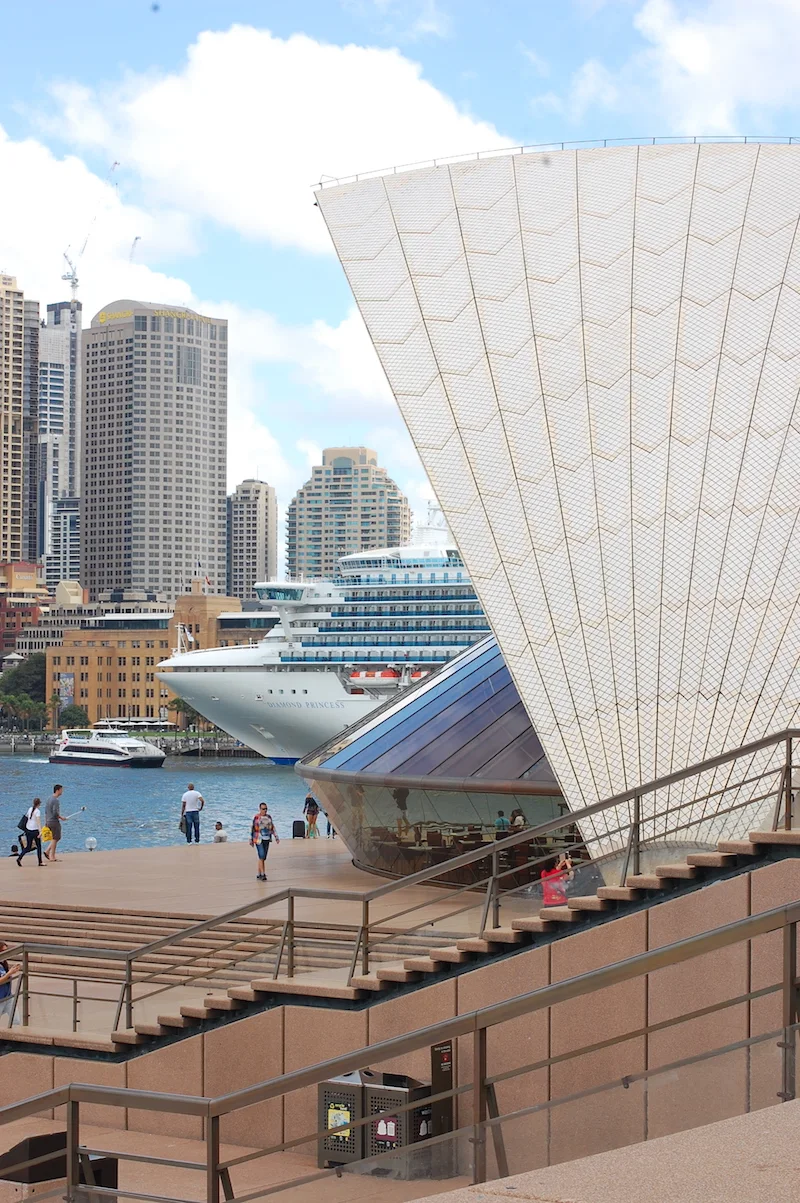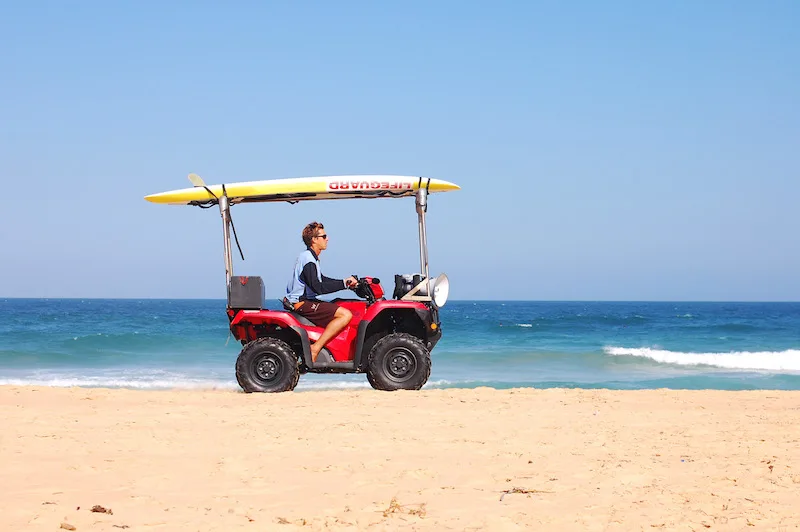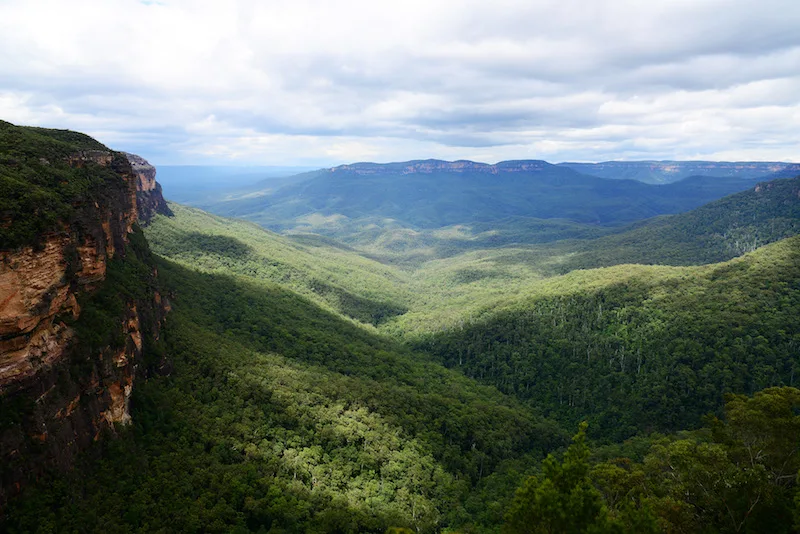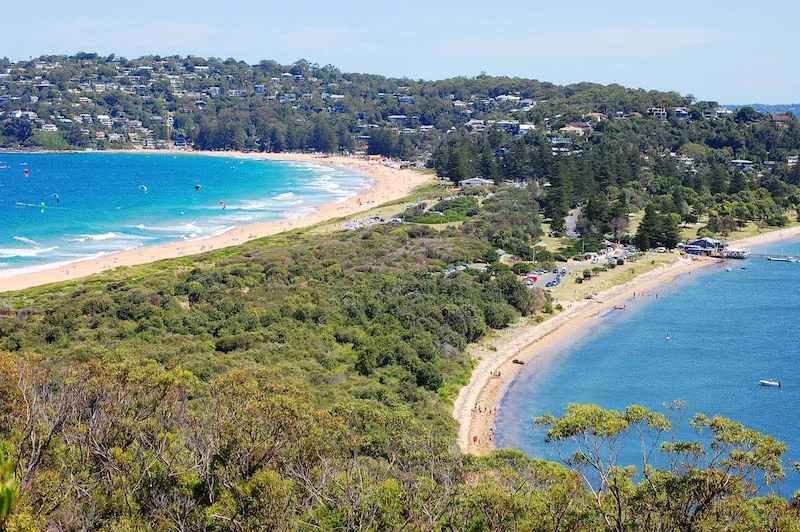 #2. Port Stephens
With 26 golden beaches and a vast blue bay, Port Stephens is an idyllic beach getaway. The beautiful Nelsons Bay, Salamander Bay and surrounding areas are also home to pods of incredibly cute and playful dolphins. From the main bays you can take a boat out into the serene water and enjoy a morning with these inquisitive animals and dip into the boats' nets to get up close to them! Make it an action packed day like us and you can go sandboarding down huge steep dunes whilst soaking up the sun. It's surprisingly hard work but totally worth it for the views and fun.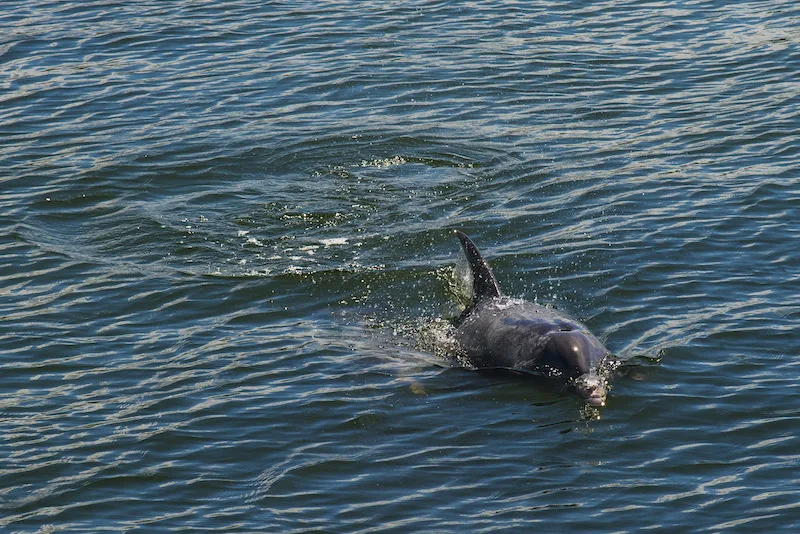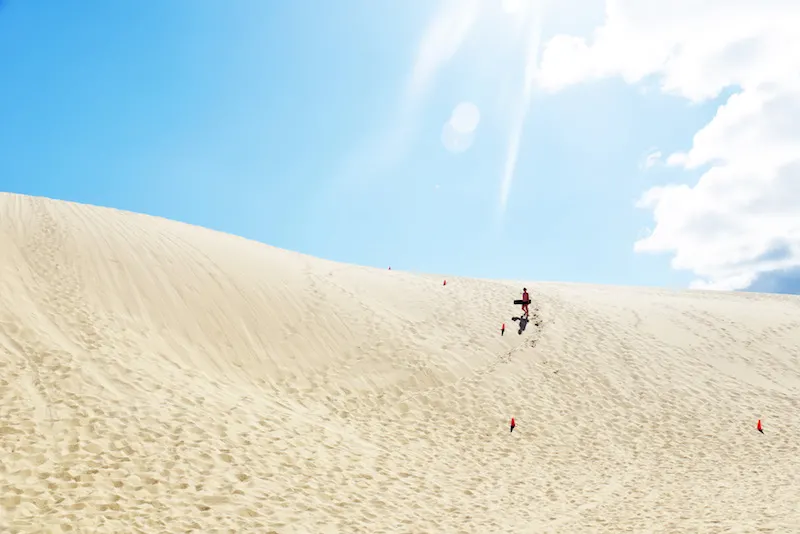 #3. Surf Camp
Aussies are made for the water so it's no surprise surfing is second nature to them. For those like us from the other side of the pond (and perhaps a little unprepared) there is surf camp, like boot camp but for surfing, except it's heaps of fun. You spend the days surfing the waves, then the evenings are spent socialising on the camp round the fire, all whilst living right next to the beach. We selected Mojo Surf, a company with a number of surf spots around the world, our camp was Spot X beach just a hop and skip away from Coffs Harbour. We absolutely recommend to kick-start the perfect Aussie experience and set yourself up for the rest of your time in Australia being a surfing pro.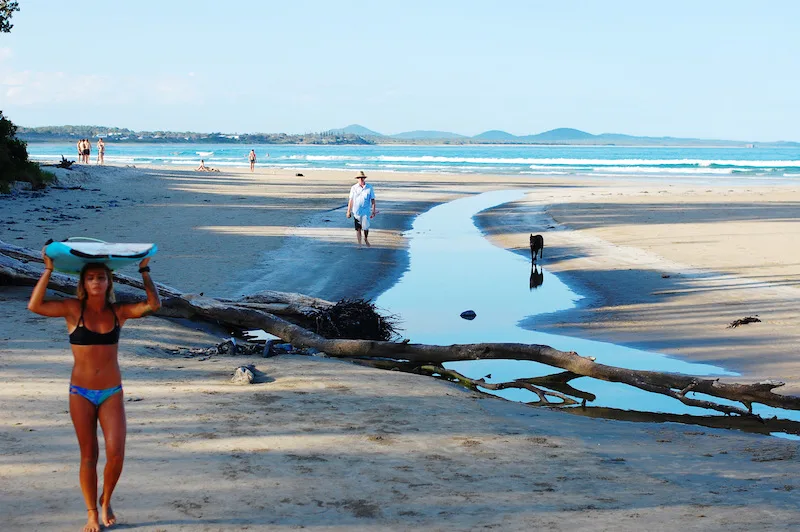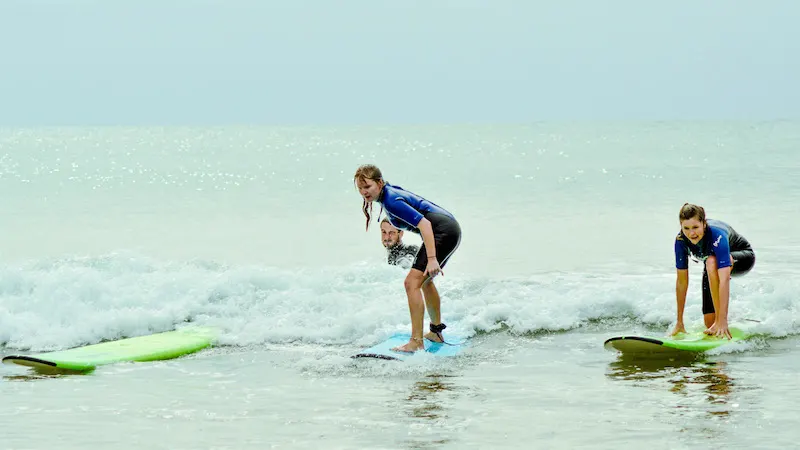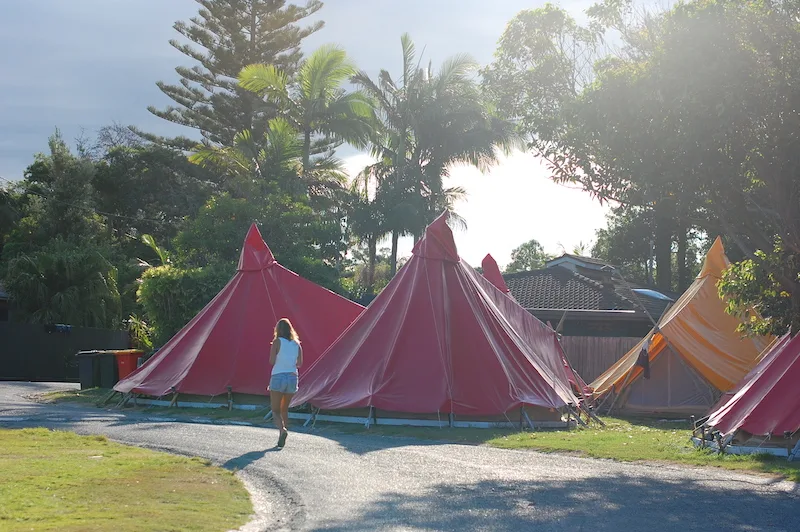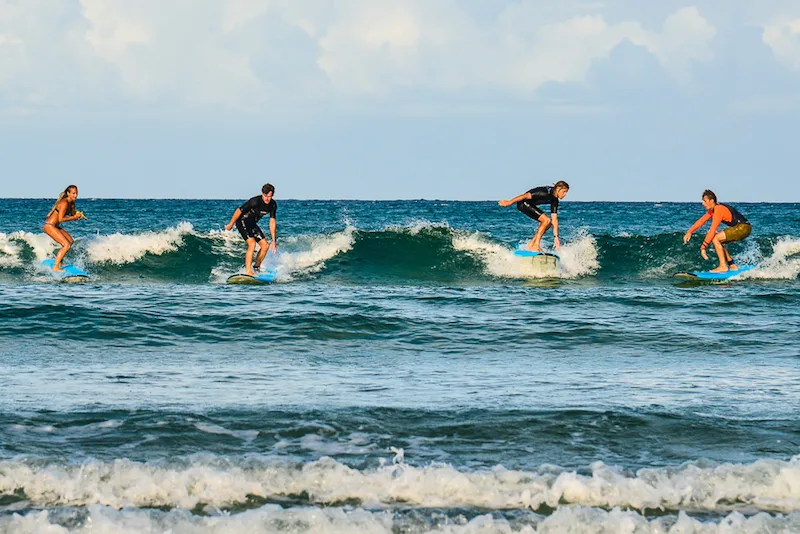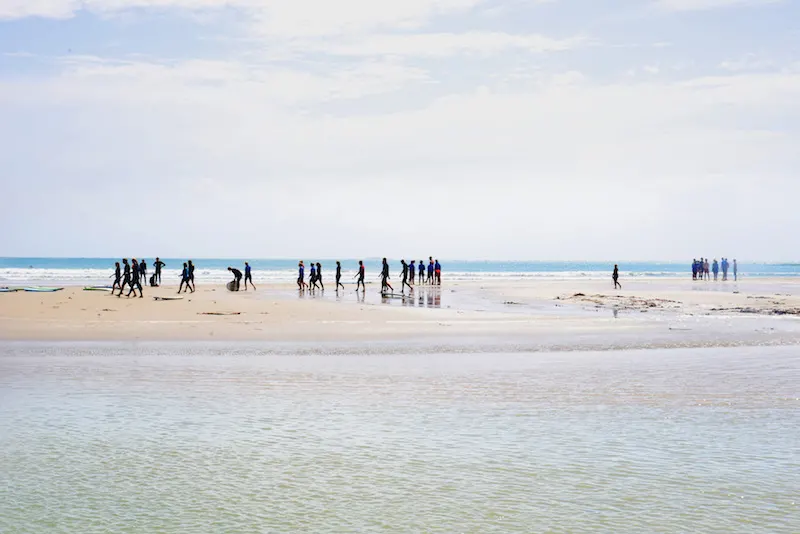 #4. Rainbow Beach
The gateway to one of the best beaches on the east coast and named after the rainbow coloured sand dunes – Rainbow Beach. This isn't an obvious place to stop and isn't somewhere you should plan to stay for too long, but when you delve deep you find this beach town has an extraordinary amount to offer from beautiful sunsets, to sea kayaking, spotting turtles and dolphins, to whizzing down sand-dunes on nothing but a cardboard slab. A favourite at this colourful spot was the Rainbow Beach Horse Riding, a slightly pricier option but worth it. You ride down the beach on beautiful horses soaking up the beach scenery, we found this place to be a secret haven for laid back enchanting travel.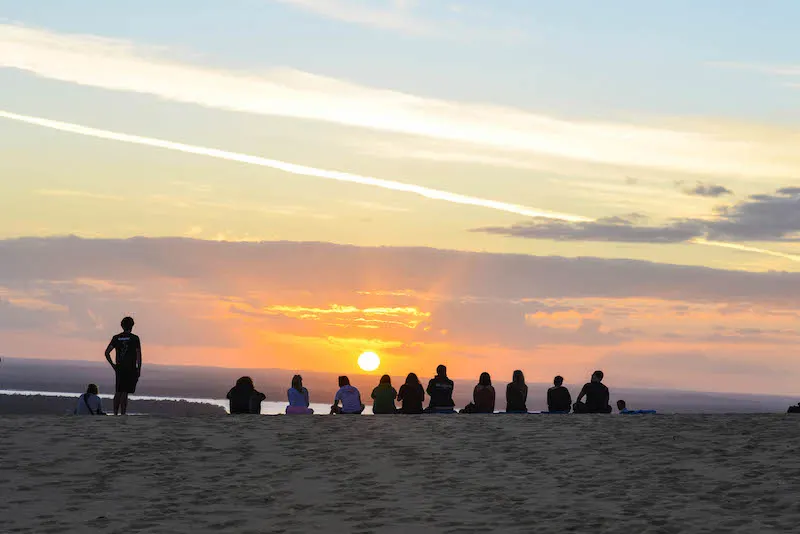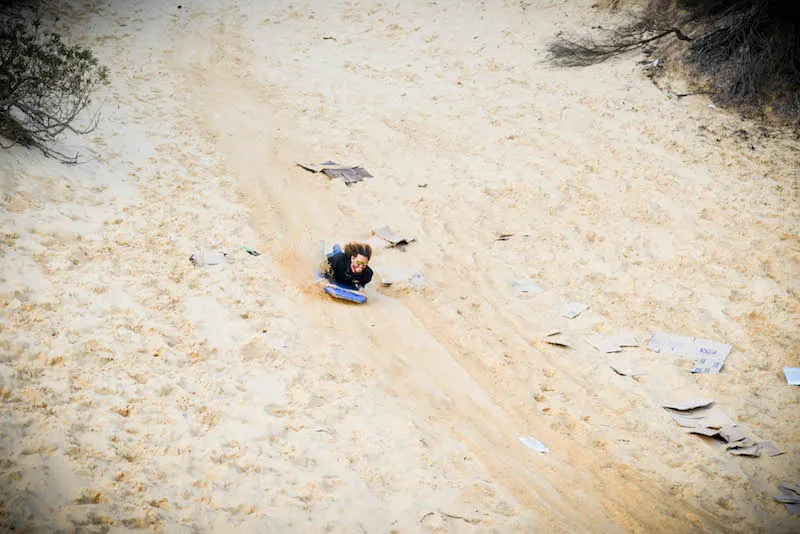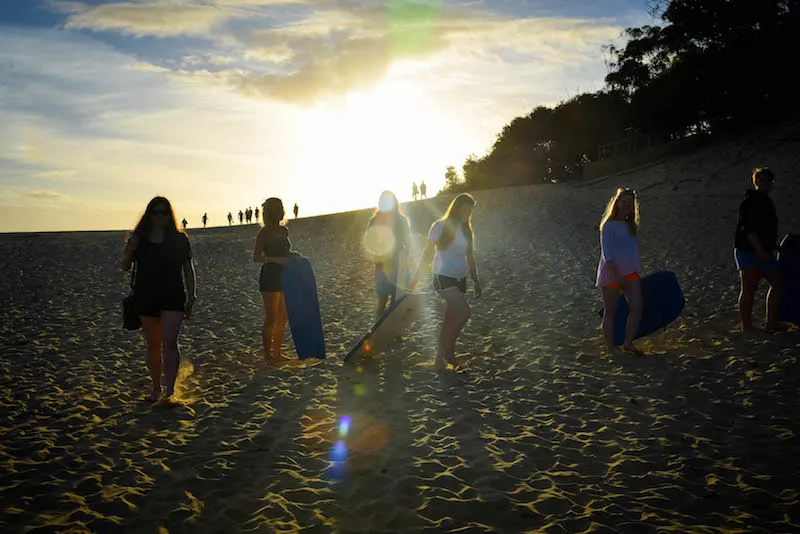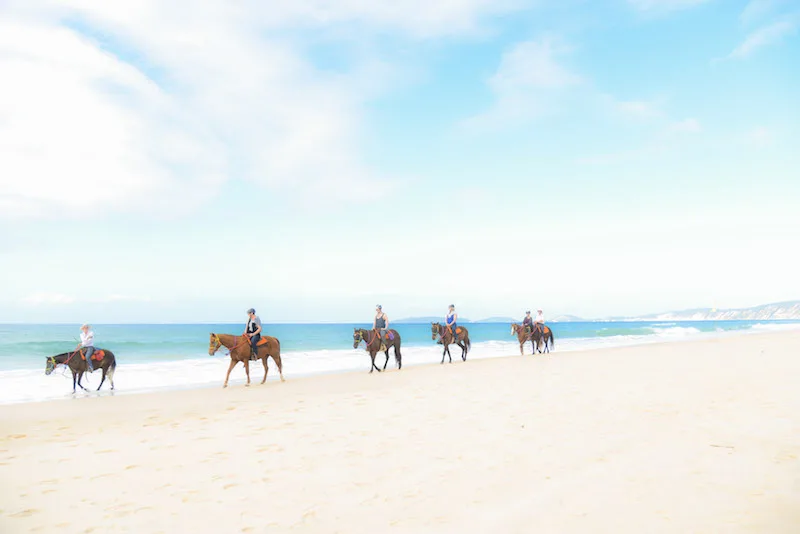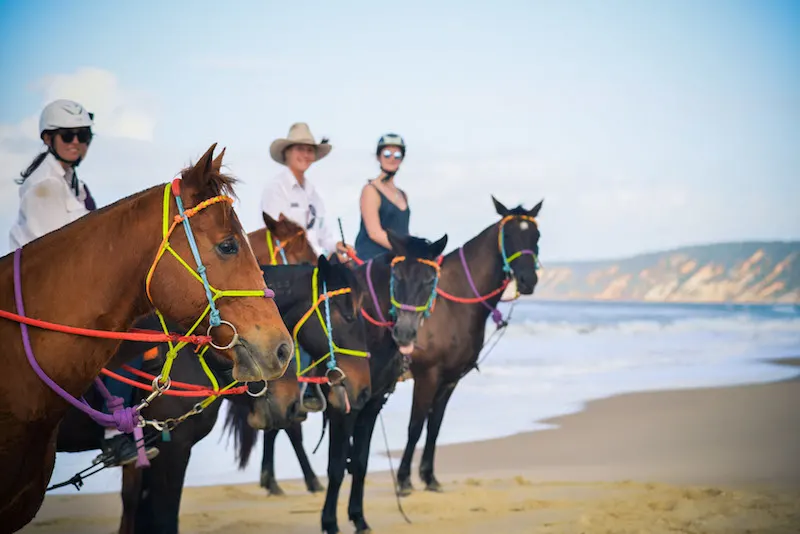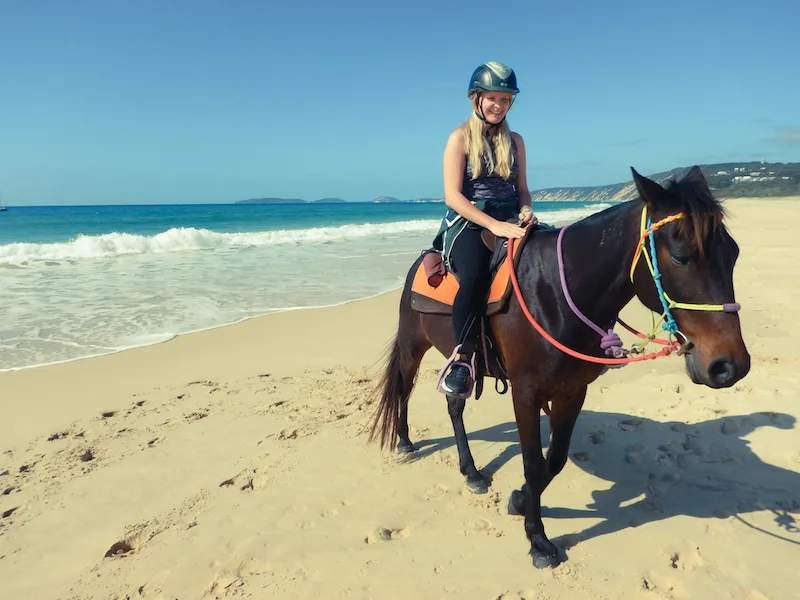 #5. Fraser Island
The biggest island in Queensland, and the biggest sand island in the world. Fraser Island is home to panoramic views, wild dingo's, whale watching, manta rays, natural creeks that act as water rapids, ribbons of white sand and the wonderland that is Lake McKenzie (Boorangoora in Aboriginal). You can take a day trip or, like us, take a three-day tour trip around the island. You thunder along the beach in a tag along of 4×4 Land Rovers, each taking it in turns to drive through the thick sand and exploring what this island has to offer, including the famous Maheno shipwreck. In summer months you camp on the beach, in the winter you have beachside bedrooms on offer. Don't miss the outstanding star gazing available due to the lack of light pollution. They're the best we've ever seen!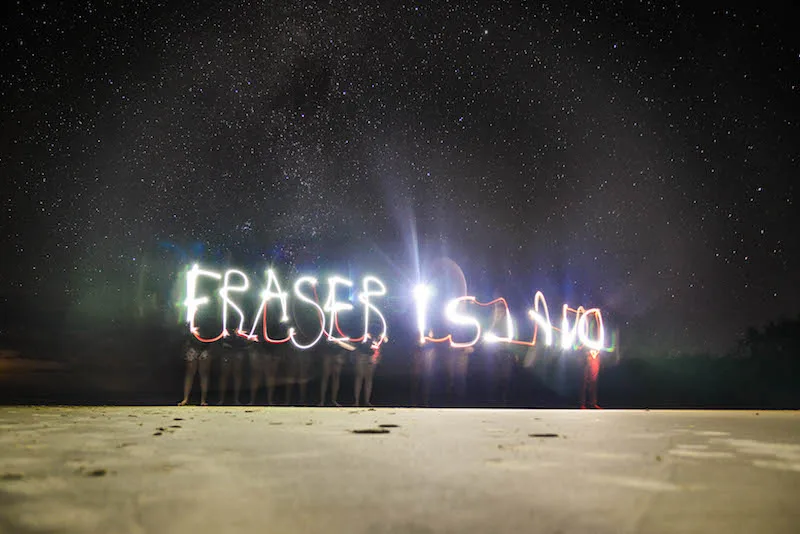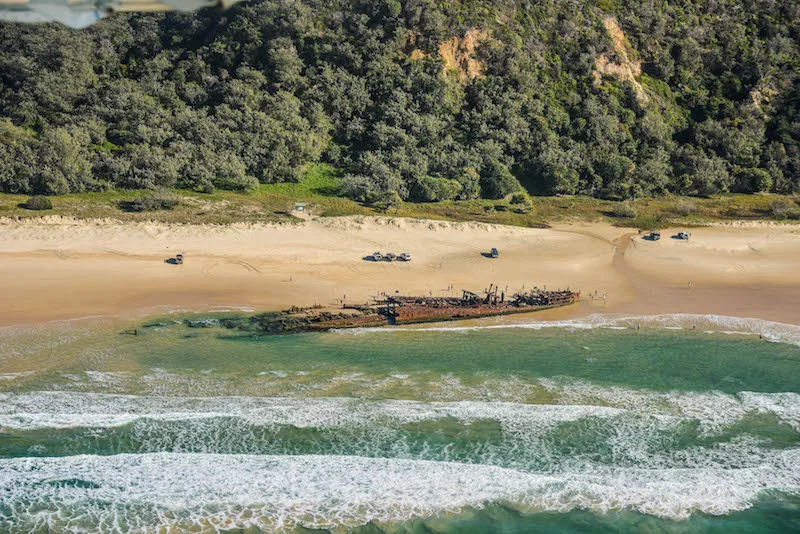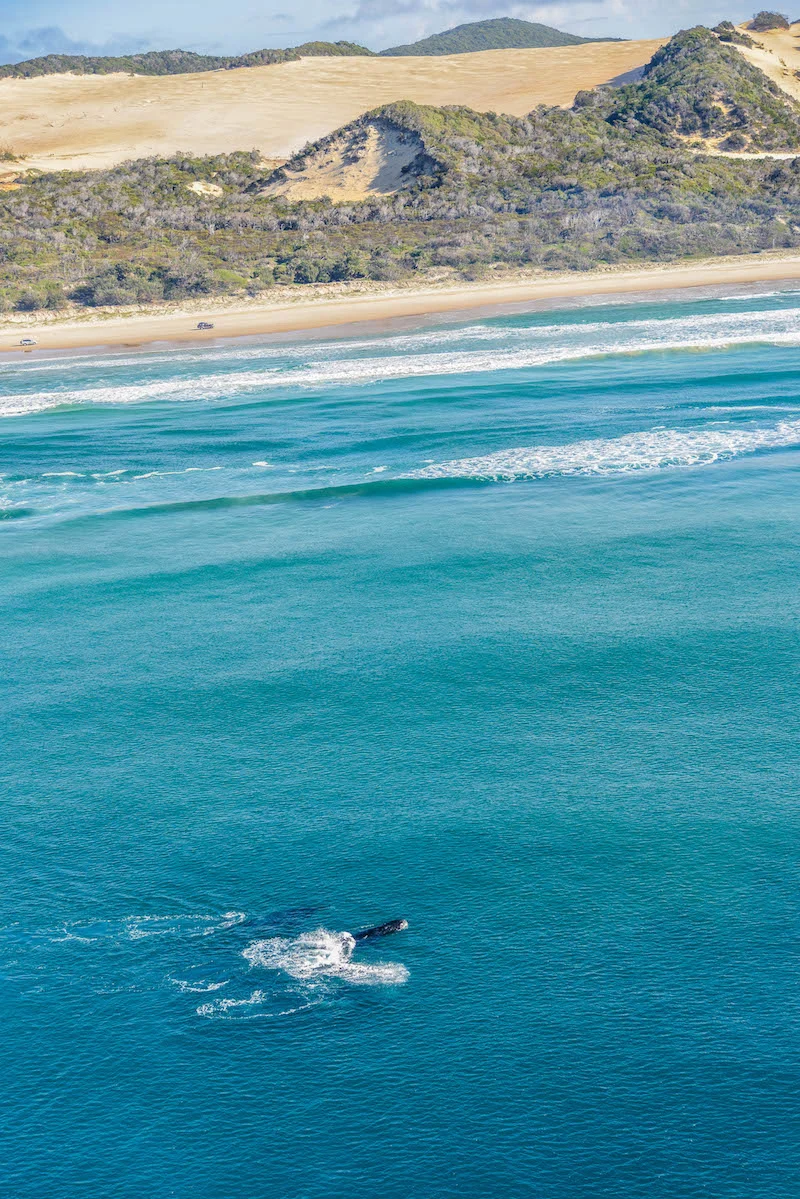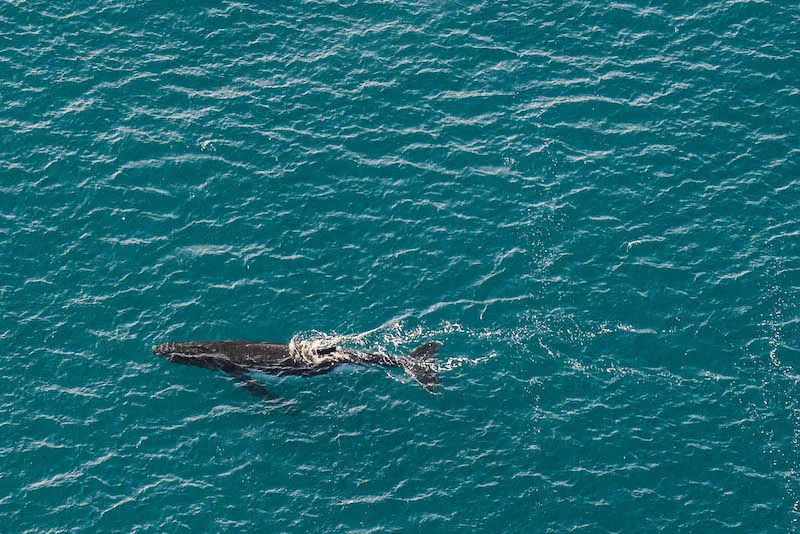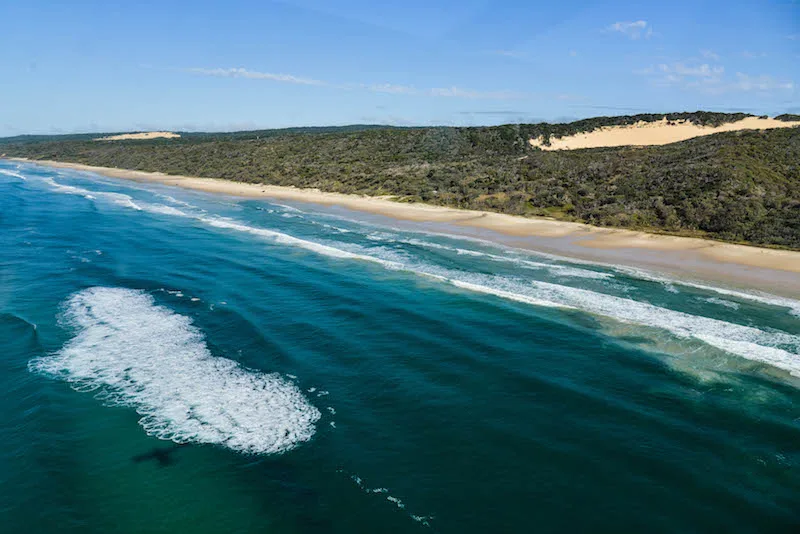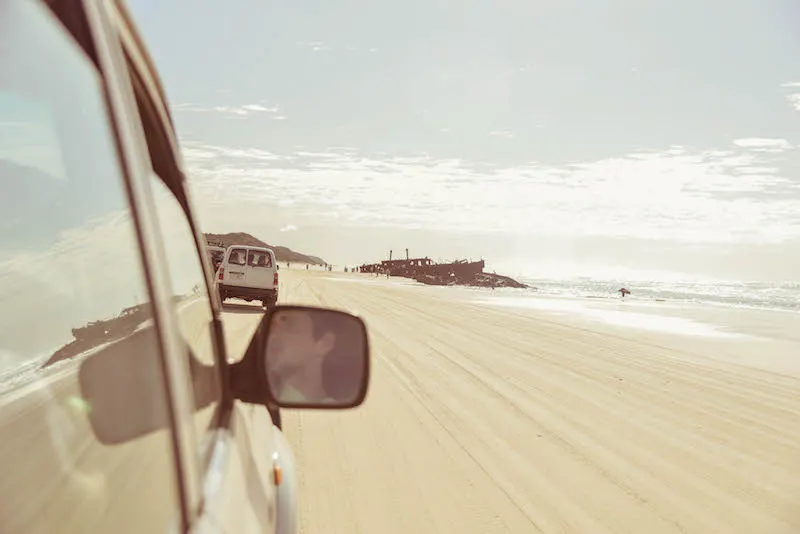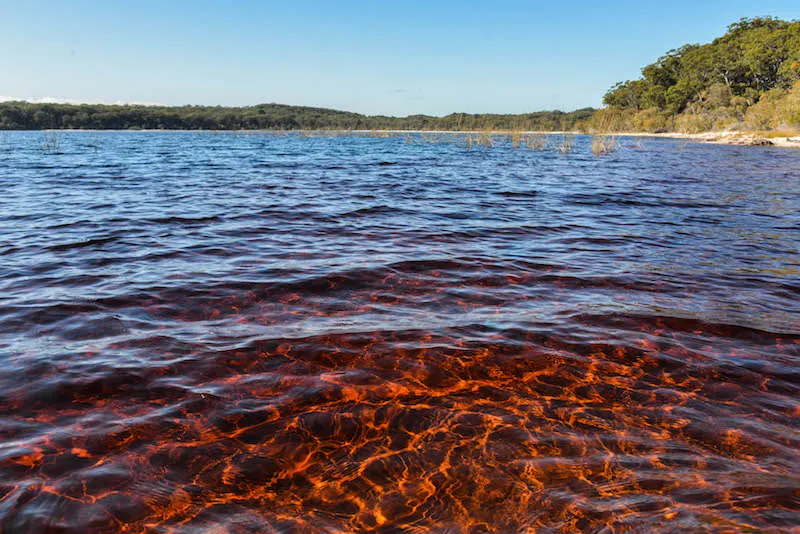 #6. The Whitsundays
Made up of 74 islands, this absolutely stunning stop is also home to Whitehaven beach; the 7km stretch of pristine stunning white sand where the tide shifts the sands leaving a beautiful fusion of colours behind. The beach is only accessible via boat to protect its beauty, so most people choose to take a three-day trip around the Whitsunday island. We opted for a three-day trip where we were lucky enough to find volley work (Leah was hired as a photographer) on sailing boats that do these trips. This meant we got the opportunity to experience the Whitsundays while sailing around the spectacular waters! We got to know the infamous giant trevally fish whilst snorkelling the Great Barrier Reef and watched the sun set over the island scattered water. We also enjoyed the on deck hot tub and sleeping under the stars! It is truly as dreamy as it sounds…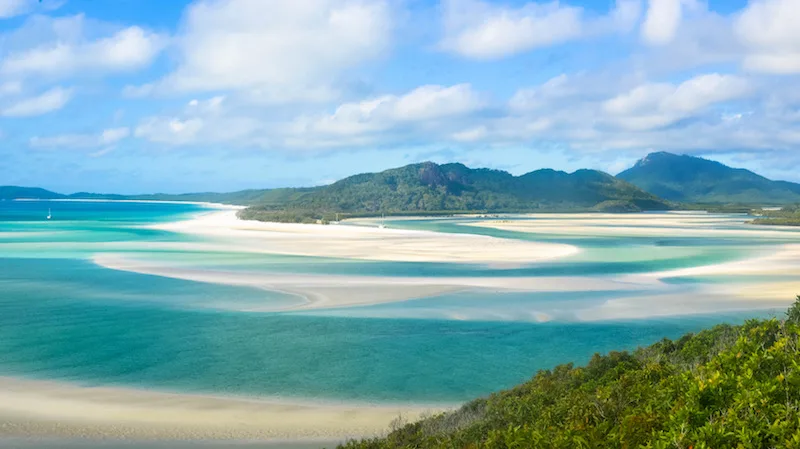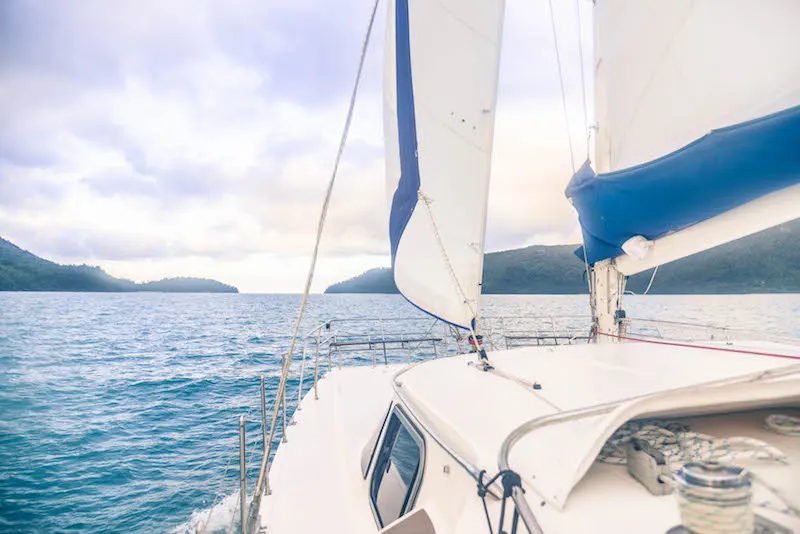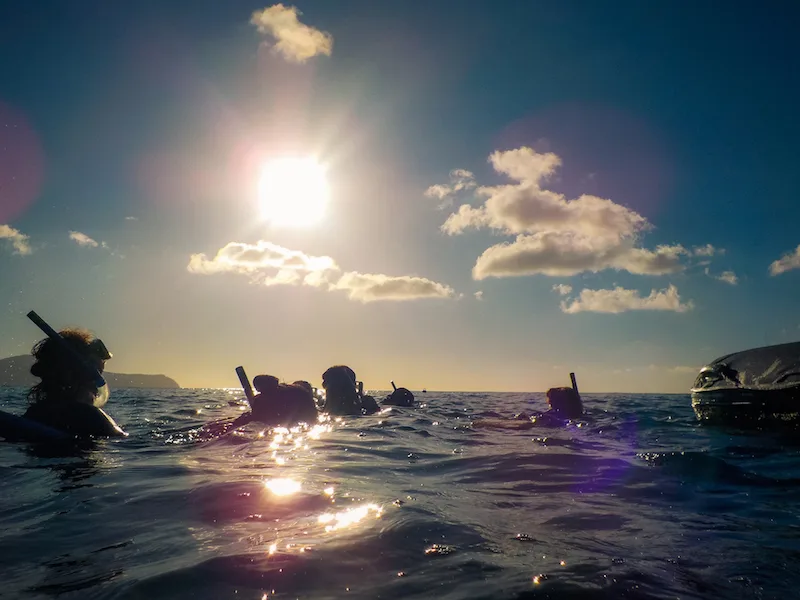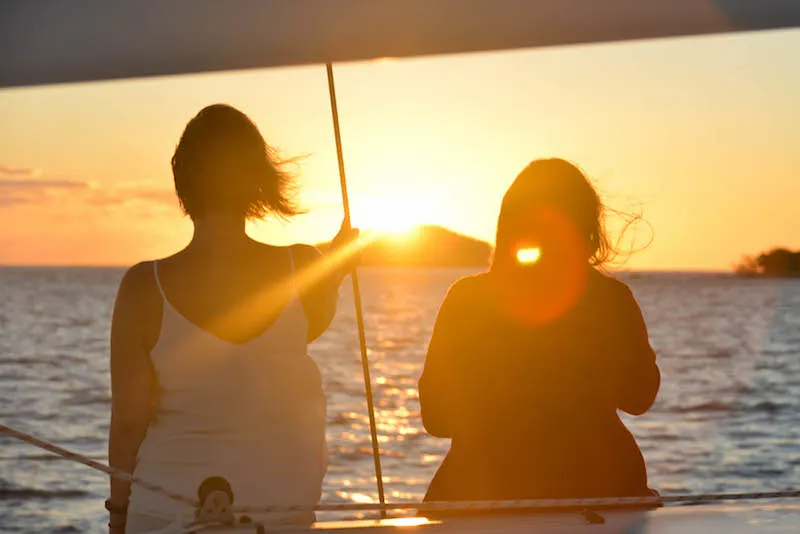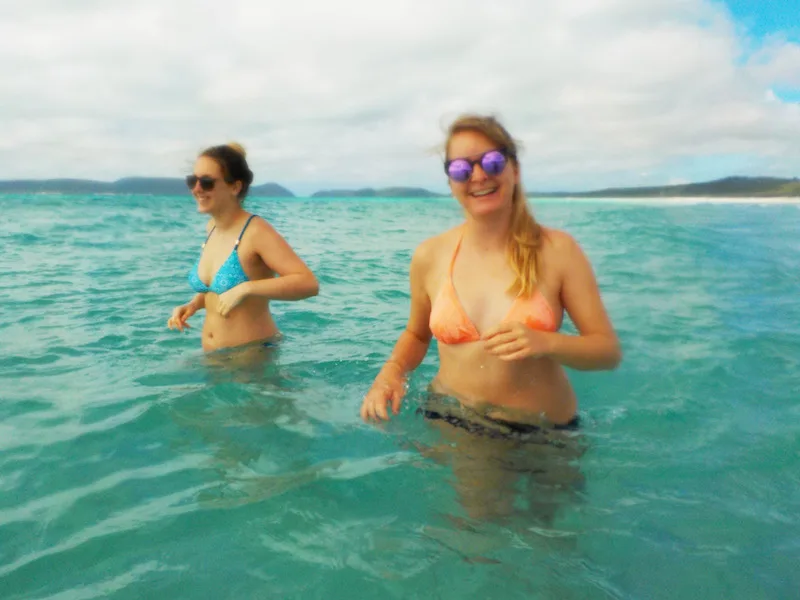 #7. The Yongala Wreck
Rated one of the top scuba dives in the world, the Yongala Wreck lives up to this rating. 'Wow' is the only word I can think to describe this amazing experience. I am a qualified scuba diver so I was lucky enough to be able to take this trip, sadly those who are unqualified are unable to participate due to the complexity; the currents are strong and the wreck is deep, around 14m deep to the very top of the wreck so it's not visible to swimmers. This sunken ship has been sitting at the bottom of the ocean since 1911. The ship is now covered in beautiful, vibrant coral and an array of spectacular sea life – a turtle swam into me. Enough said.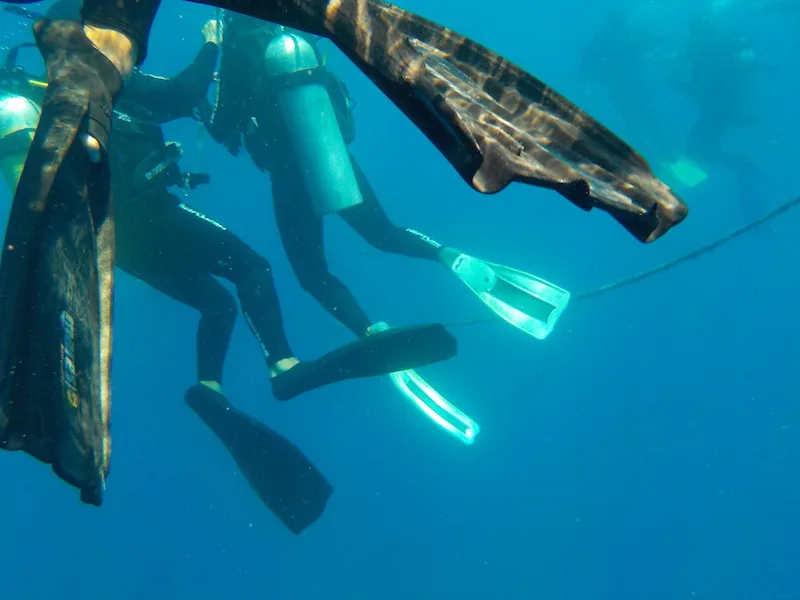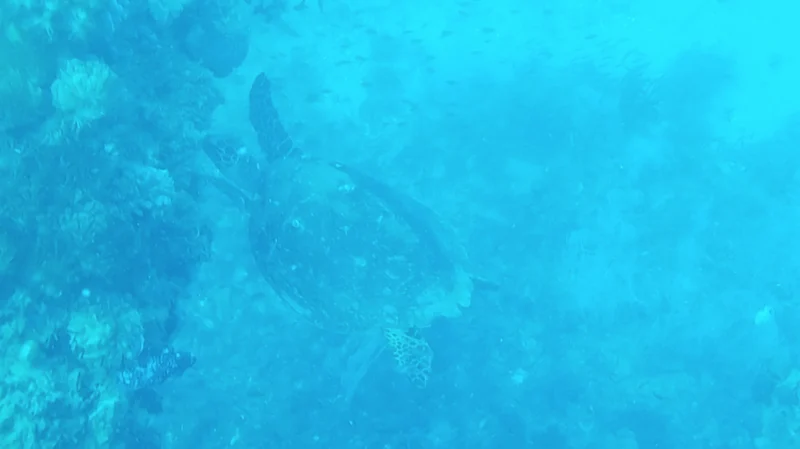 #8. Magnetic island
Magnetic island is a quiet island off the coast of Townsville, you can ride around in real life Barbie cars, snorkel a section of the Great Barrier Reef and walk through forestry with adorable wild koalas tucked up in the trees, ready to spot. I kid you not, all on a tiny island where you can drive from north to south in 10 minutes. It's a tranquil island, but we had a great time zipping around in our red Barbie car seeking out all the cute fluffiness and hidden boulder bays we could find.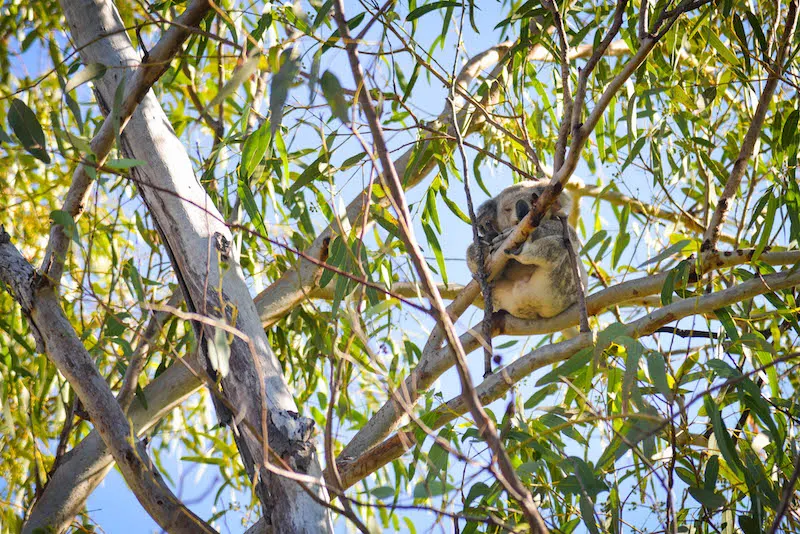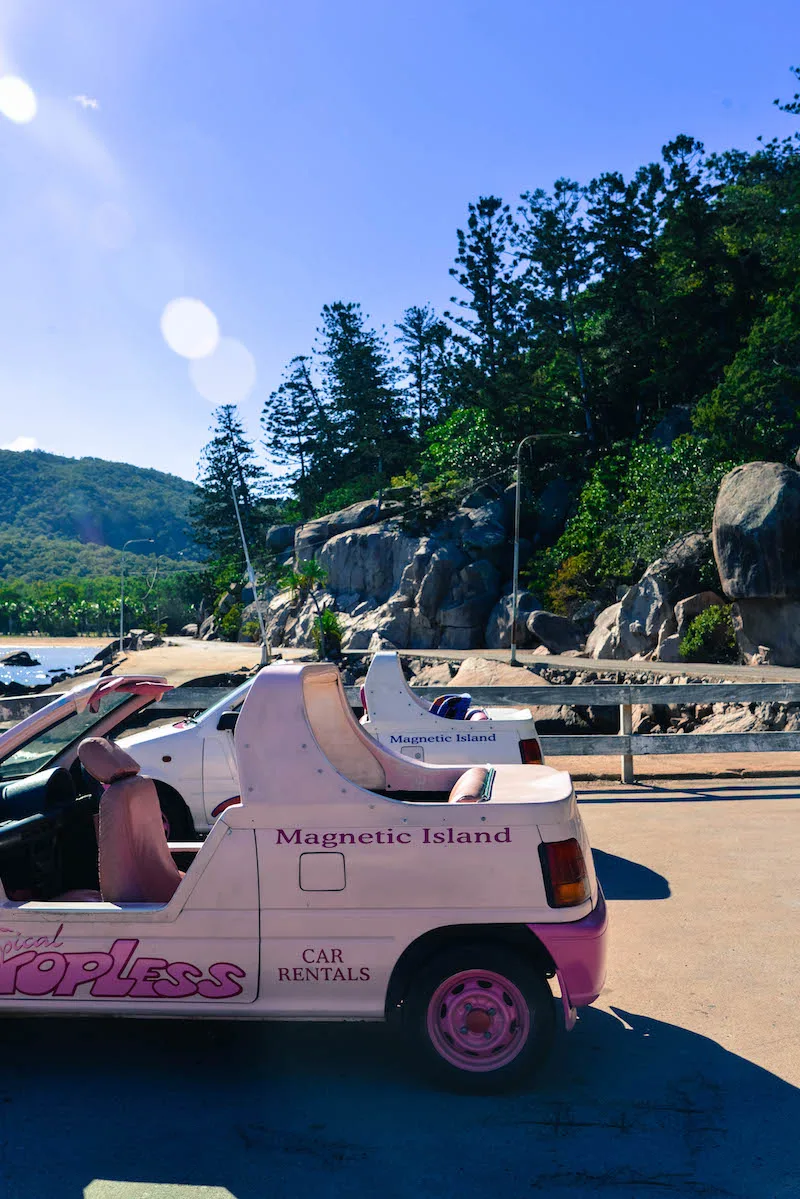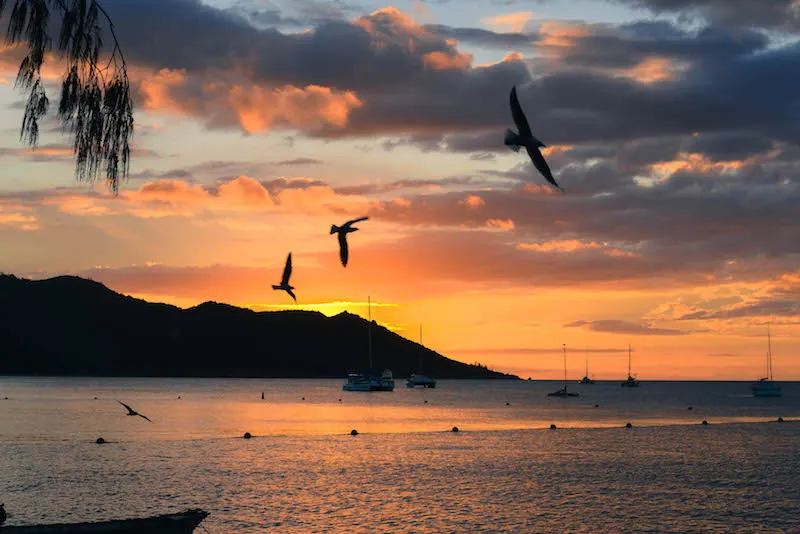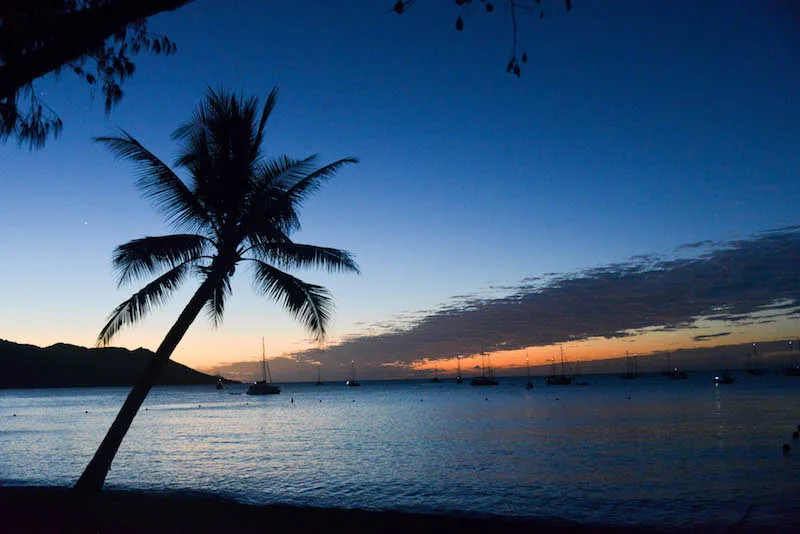 #9. Mission beach
As adrenaline junkies, this is something that's been on our bucket list for years – sky diving. We headed north to Mission Beach solely for the purpose of throwing ourselves out of a plane at 14,000ft to land on a palm tree lined beach with views of Dunk Island and an array of blue hues in the ocean. Mission Beach itself is a quiet place so only head here for a stopover or to enjoy the sites from high in the sky. It is, as many people who have experienced it would say, an amazing feeling – a must do.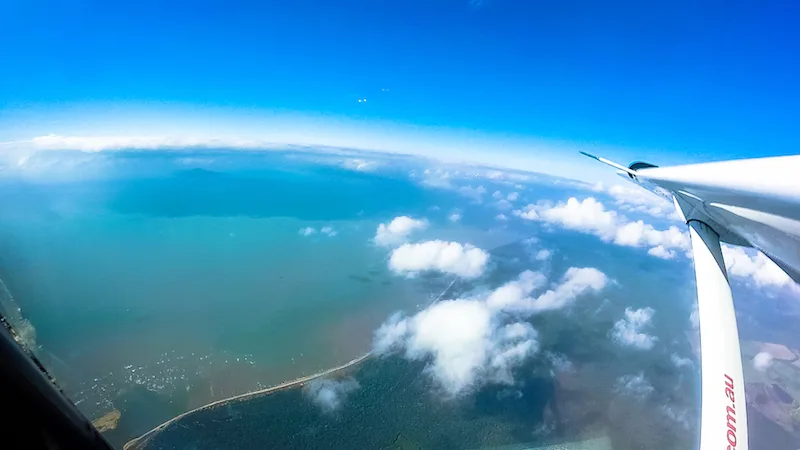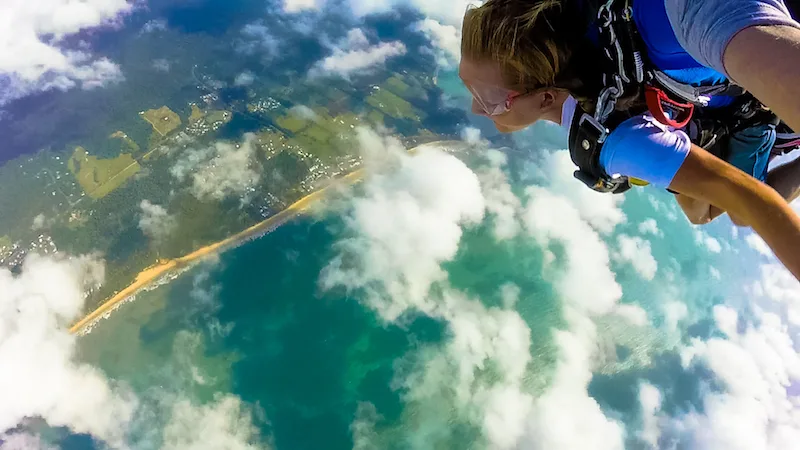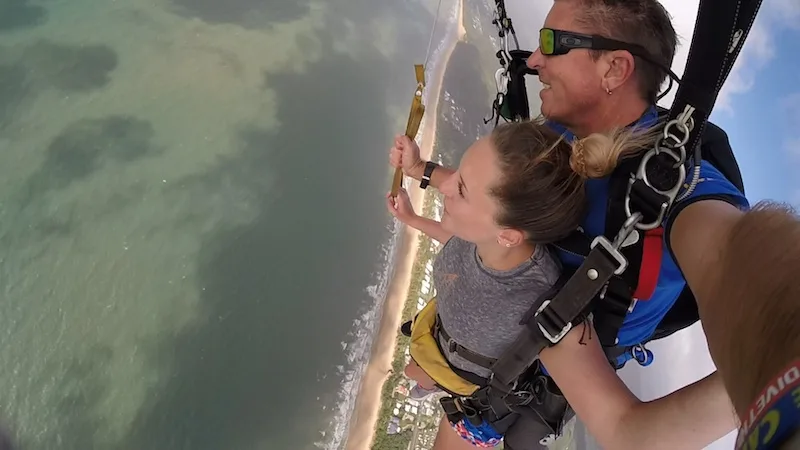 #10. Cairns
Home to one of the natural wonders of the world, The Great Barrier Reef. We explored this beautiful wonder in three ways – from the sky in a helicopter, deep underwater diving and across the sea in a huge yacht, it is simply spectacular. As well as being a great base to explore the Great Barrier Reef, Cairns has lots more to offer so your schedule will be packed full (as we experienced from our intensive three days of fun and exploration). For the backpackers, Uncle Brian's tour of the waterfalls and forests of Atherton Tableland's Region is a fun packed day of swimming in the rivers, jumping off waterfalls and admiring the amazing rainforest and mountain landscape. Cairns also offers great access to Port Douglas and Cape Tribulation which is home to the Daintree Rainforest, a striking rainforest with an immense amount of history.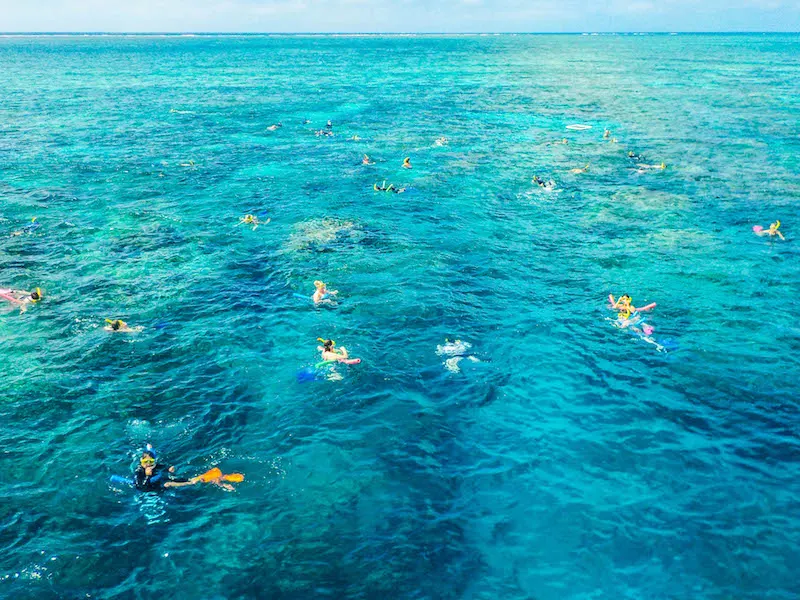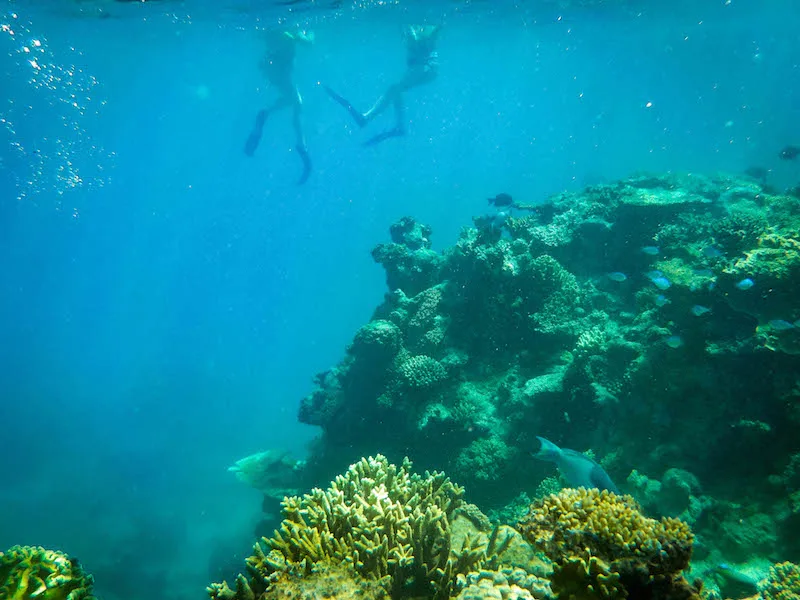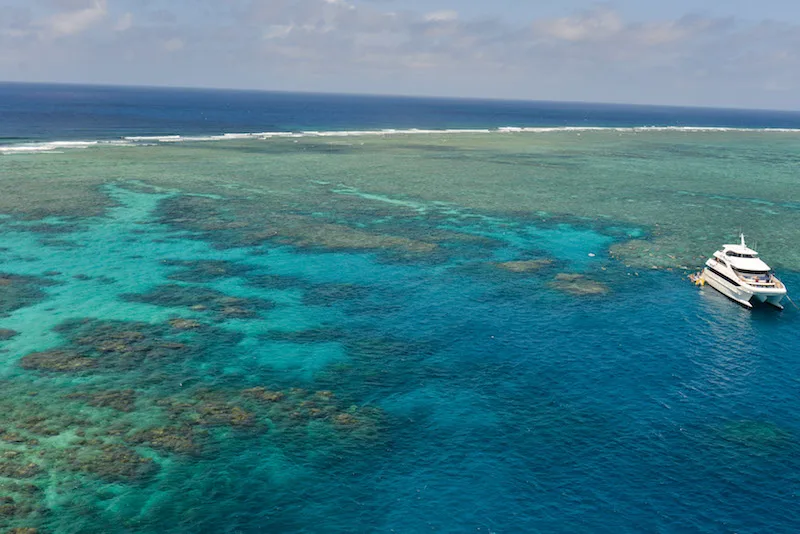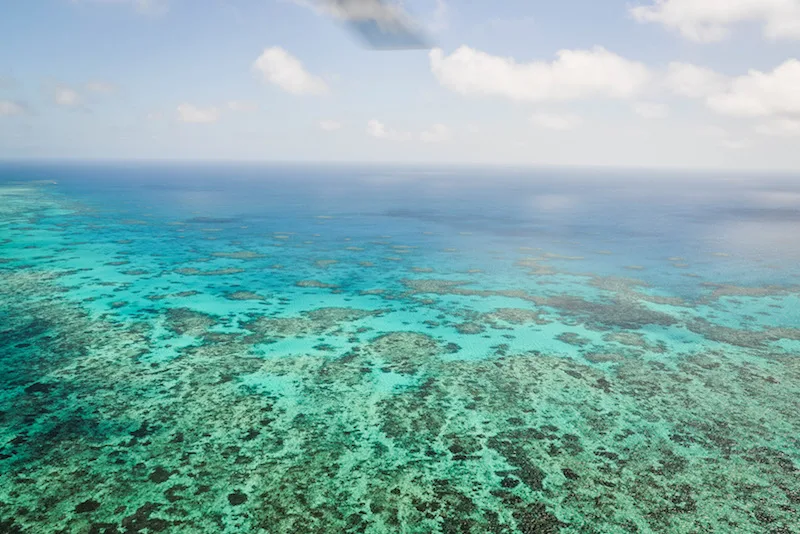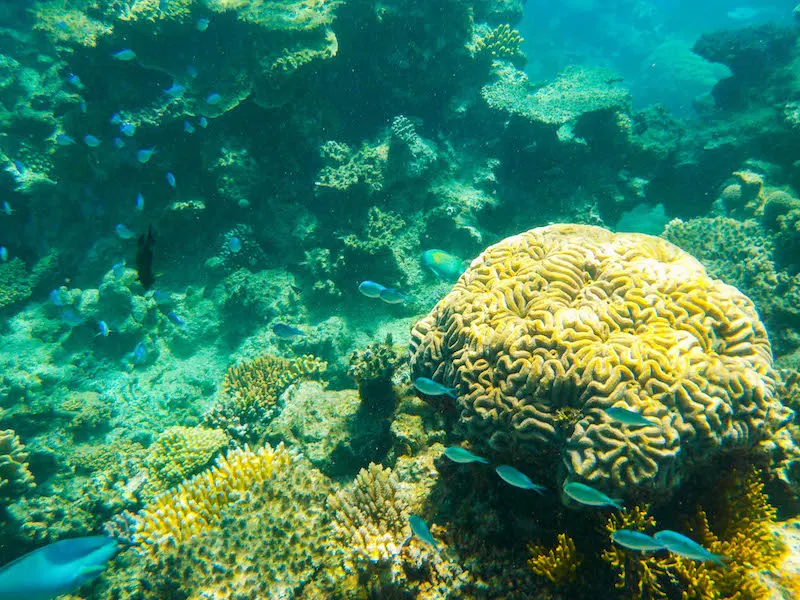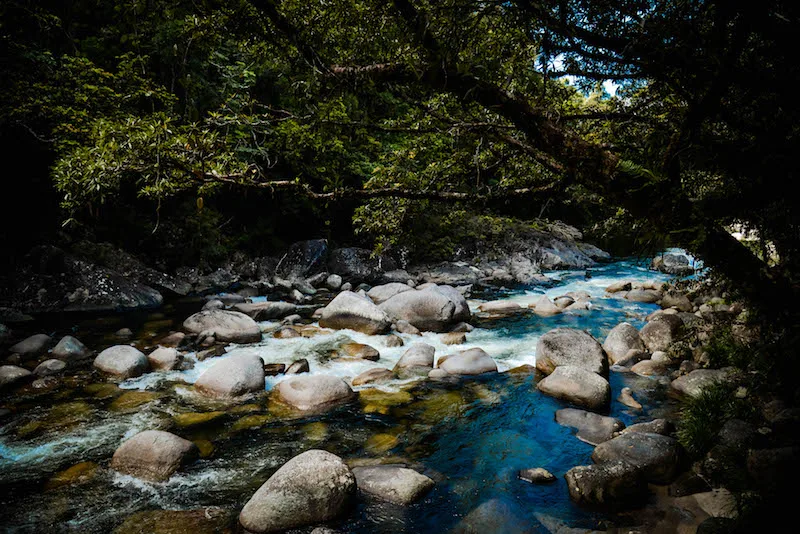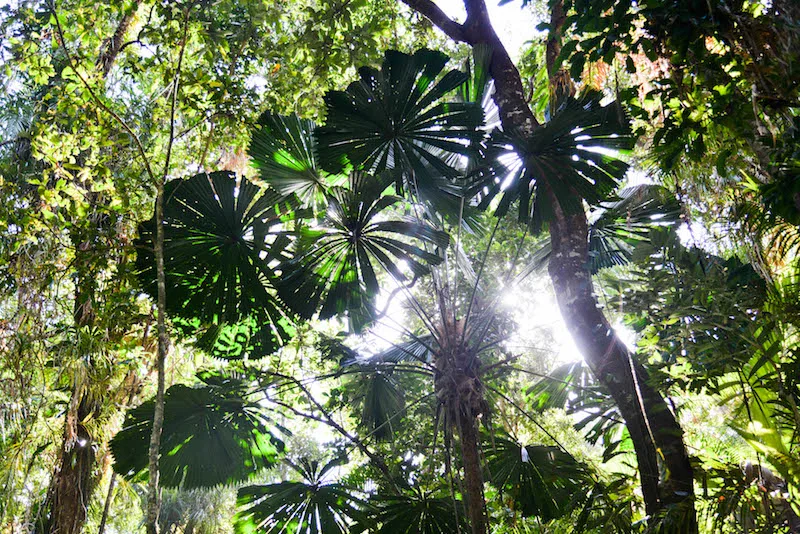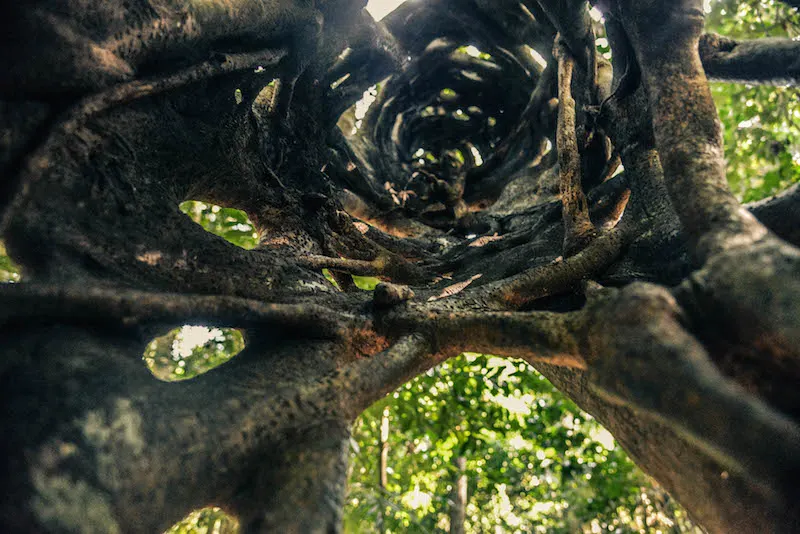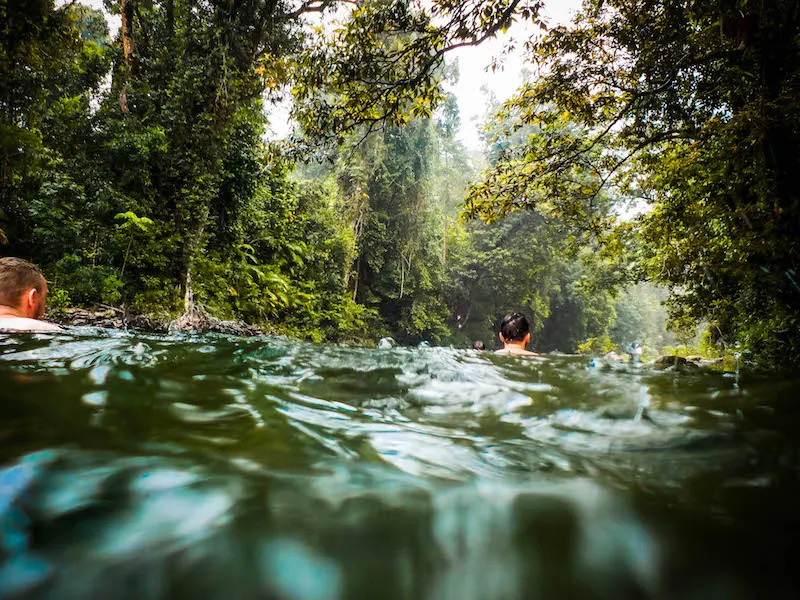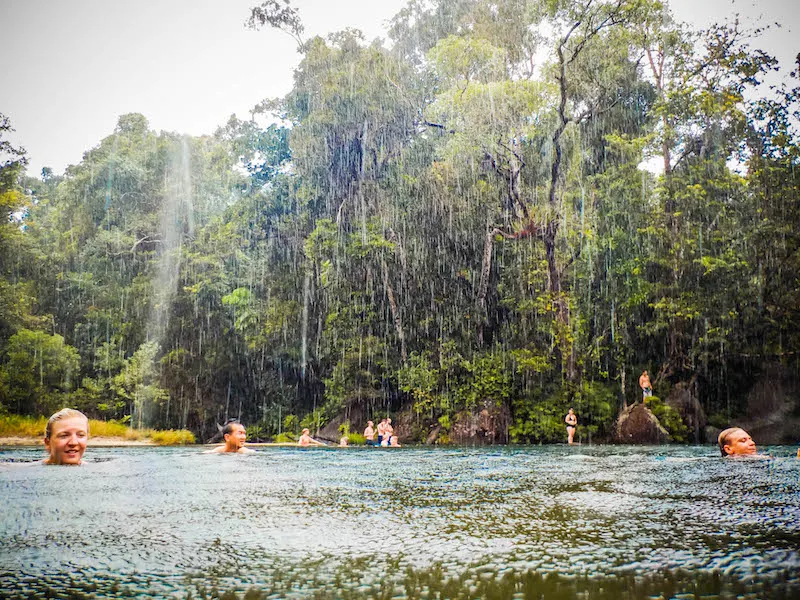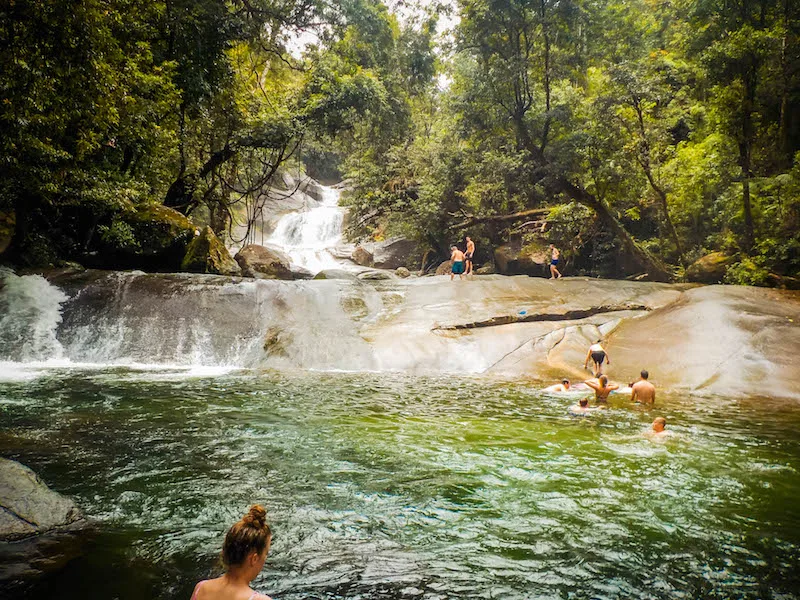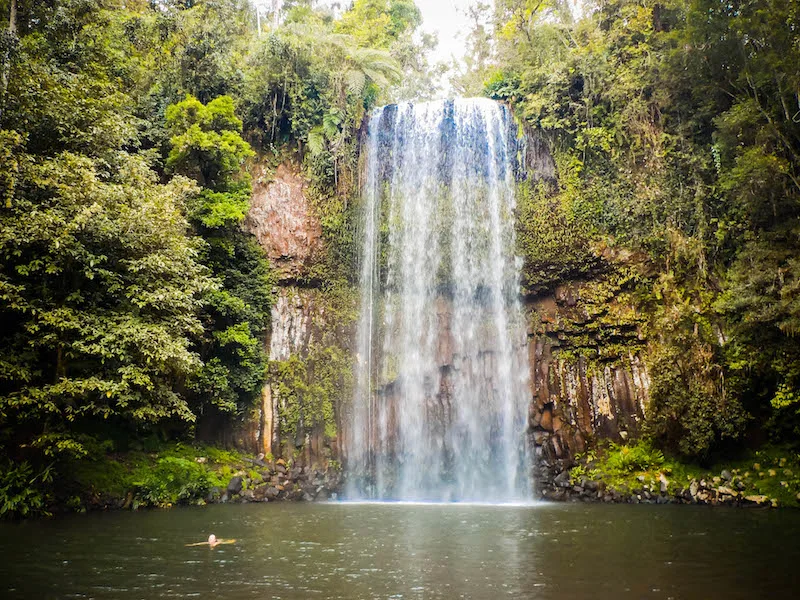 Want more? We can double the list, so if you're hungry for a little more travel inspiration on the east coast, let us know. I'm sure we can give you an extended version…