Hello and welcome to my Bruges Weekend Itinerary with lots of things to do in Bruges. In this travel blog post I've documented our whole Bruges itinerary so you can replicate it or use it for inspiration for your weekend in Bruges!
Bruges had been on my 'Dream Weekend Away' list for years. I've been lucky enough to visit Ghent and Ostend in Belgium and I loved them both but Bruges had slipped through my fingers a couple of times.
Here's what I got up to during my weekend trip and some of my favourite things to do in Bruges.
Friday – Travelling to Brussels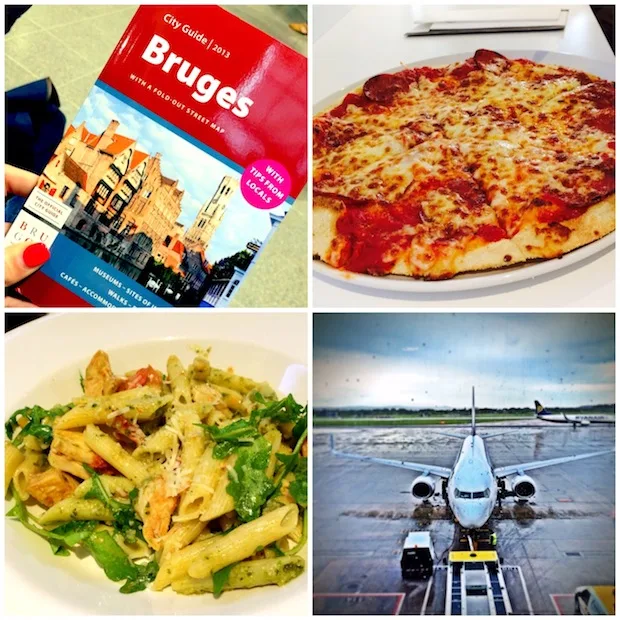 We flew from Manchester to Charleroi Airport on Friday at 8.30pm with Ryanair. This was a really convenient flight because it meant we didn't need to take any time off work or rush to the airport (perfect if you like to travel but have a 9-5 job!).
Flying into Charleroi Airport was a cheaper option with flights at around £70 return. The airport is an hour from Brussels but I think the saving is worth it.
To get from Charleroi Airport to the centre of Brussels you can take the Brussels City Shuttle for €14. This shuttle leaves around 20-30 minutes after a flight lands so you have just enough time to get through security and grab your luggage. You also don't need to worry about your flight being delayed because it runs on the flight schedule rather than a bus schedule.
It was almost midnight by the time we arrived so we stayed in Brussels for the night at the gorgeous Pullman Hotel.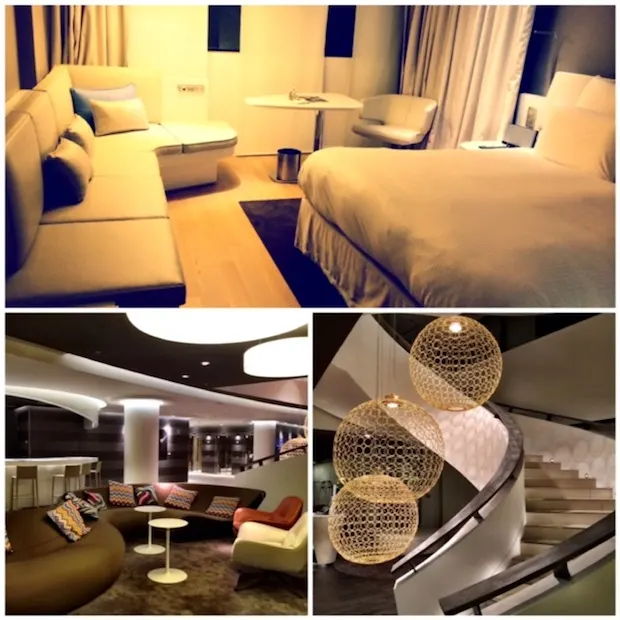 This hotel is basically in the bus and train station so it's super convenient if you plan to travel to other areas in Belgium.
Our room was spacious, stylish and luxurious and we were welcomed with Belgium chocolates and beaming smiles (despite the time!)
Breakfast the following morning was a feast of pain au chocolat, fresh fruit and warm bread.
I can't recommend this hotel enough for train station convenience and cosy luxury.
Saturday – Our first day in Bruges
By 9.30am we were out of the hotel and straight onto the train to discover all the things to do in Bruges!
The trains in Brussels are well-organised and simple to use. If you do get stuck, just ask one of the guards who all seem to speak English and will direct you to the correct platform.
Our train tickets from Brussels Central to Bruges cost €14.10 each way and takes just under and hour.
We headed straight to our hotel at the lovely Lace Hotel. From the outside and from the reception the hotel didn't seem particularly special. I was apprehensive as we walked along the dark corridors to our room and I was worried it would be a disappointment after the lovely Pullman. And then we opened the doors to this…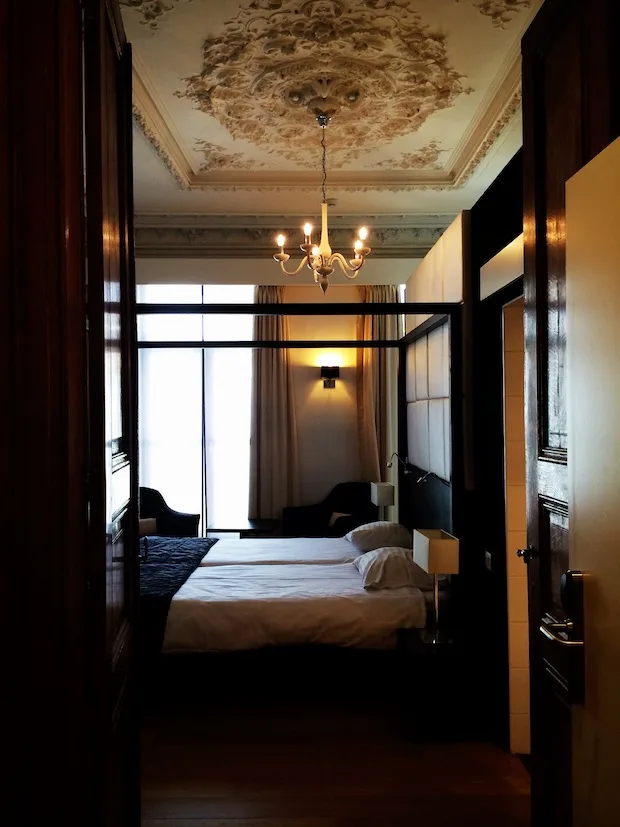 Huge wooden doors opened into a grand room with an enormous four-poster bed and a beautifully ornate and decorative ceiling. Enormous windows and a balcony looked out onto a quaint street where bicycles meandered past and flowers bloomed in every window.
The fact that reception has been so plain somehow made the room seem even more special. It was like a hidden gem tucked away on a side street where you'd never guess that such splendour was hiding.
Once we'd managed to tear ourselves away from the room we took to the streets for a walking tour of Bruge. I love taking a walking tour when I arrive in a new city – it helps you get your bearings, see all the highlights and find out some unique things to do in Bruges.
I was using this Bruges City Guide which has three self-guided walking tours you can choose from. I chose 'Bruges, Proud World Heritage City'.
While I do like to aimlessly wander and get lost in a new city, I feel like a self-guided walking tour is your best bet in Bruges. There are so many narrow, winding streets that it would be so easy to get lost or end up walking in circles.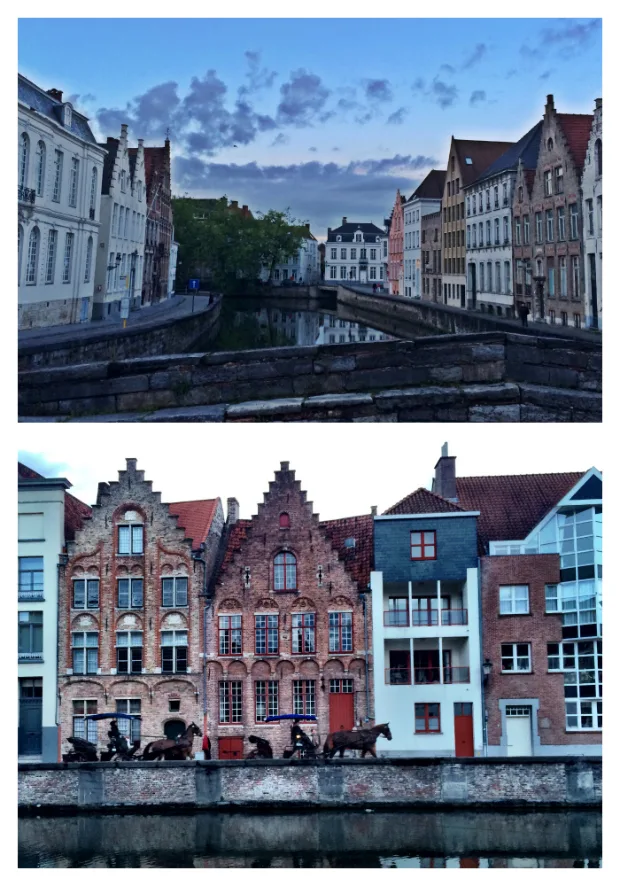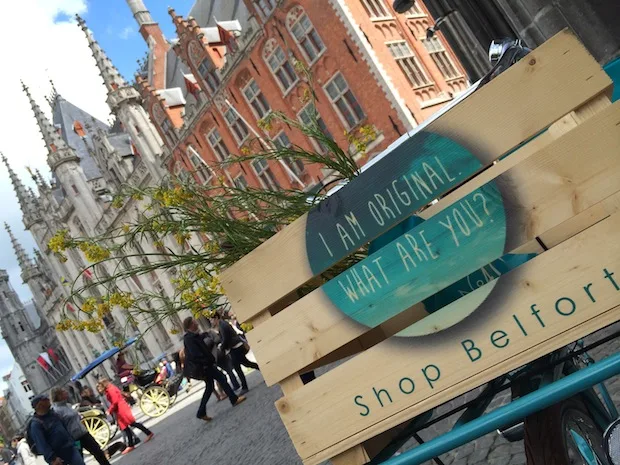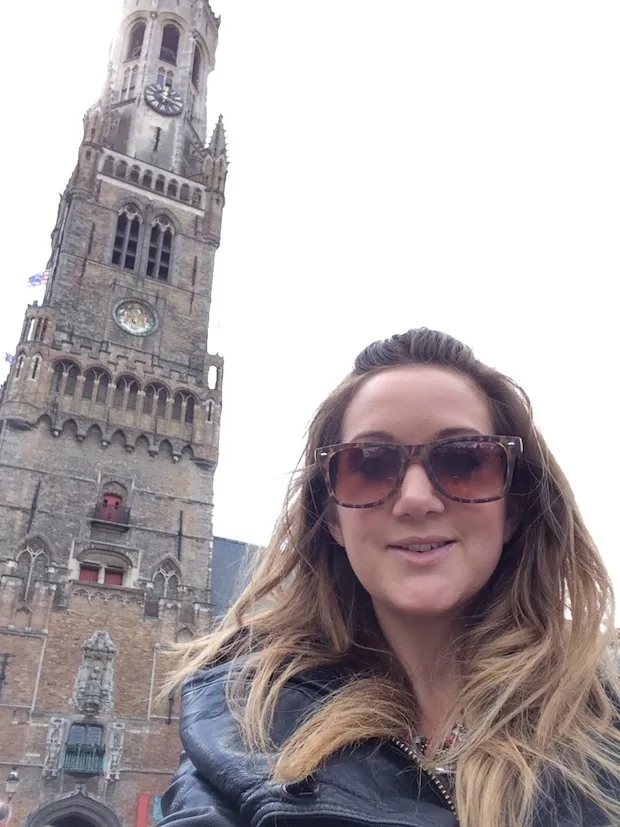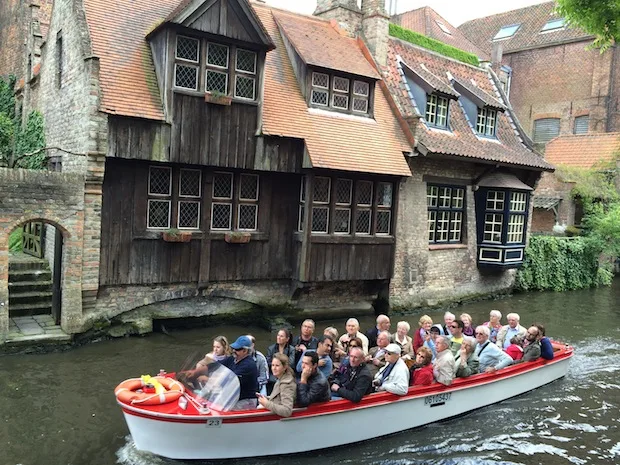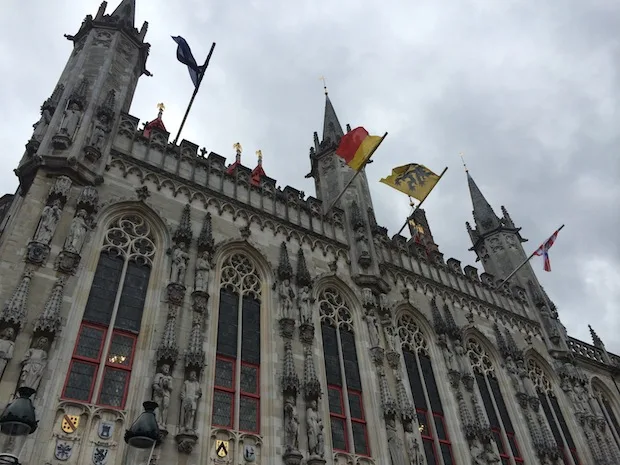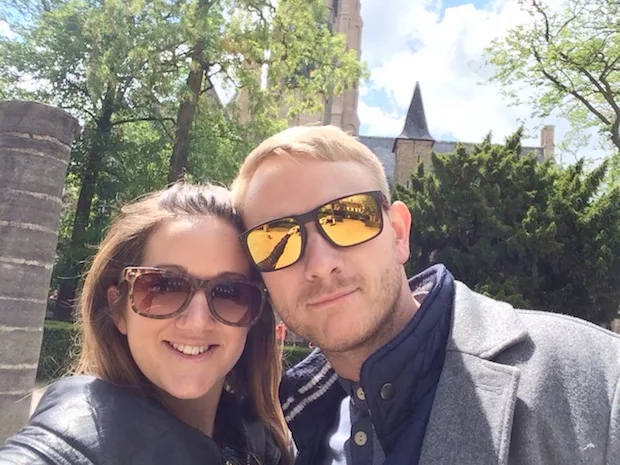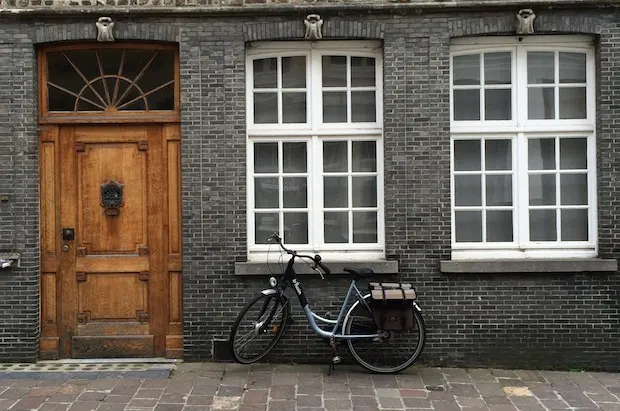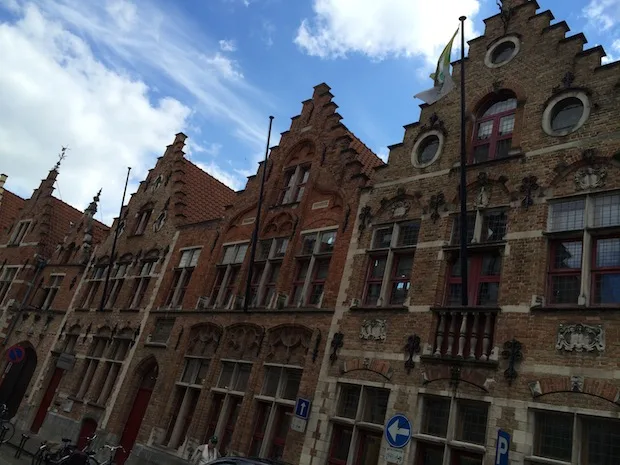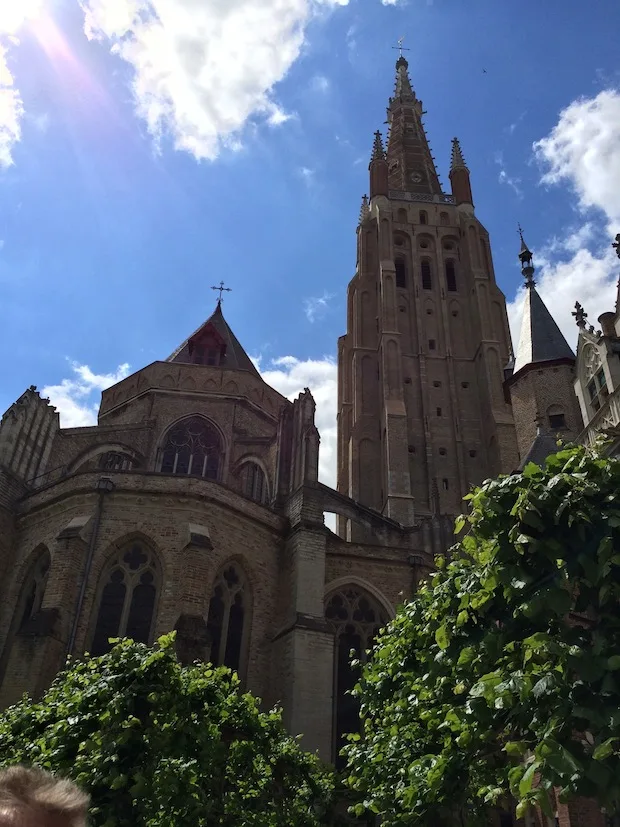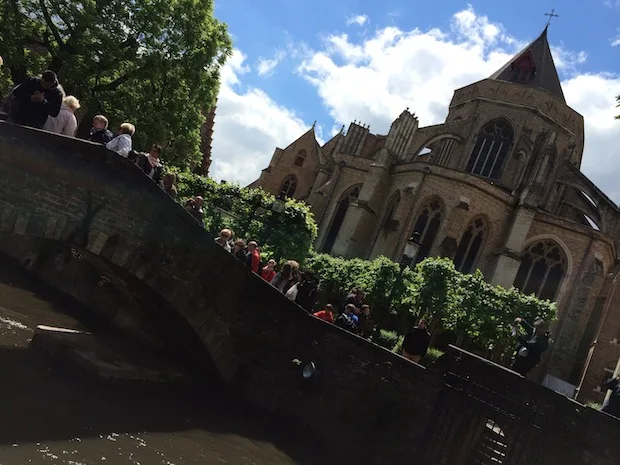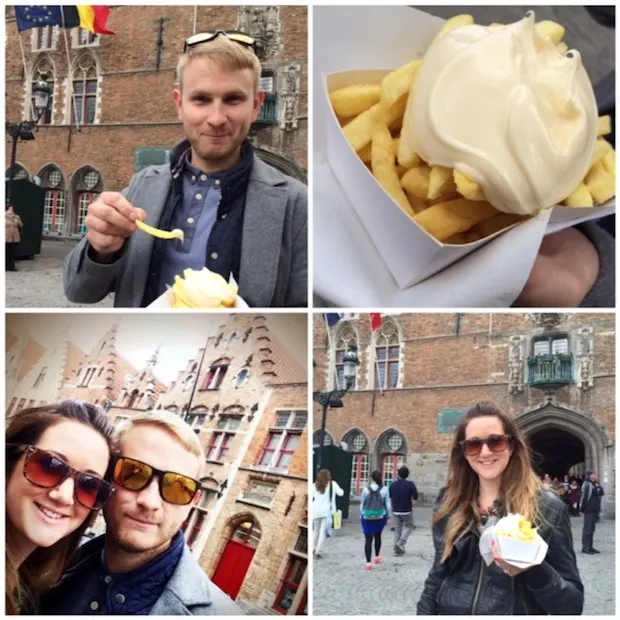 Lunch time: Have you ever seen two people more excited about chips and mayo?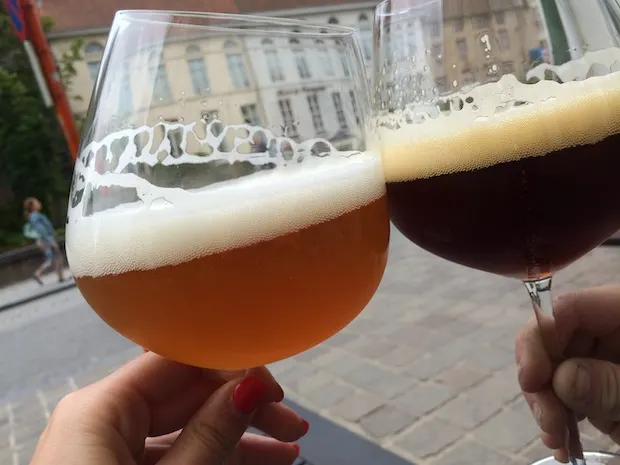 Beer O'Clock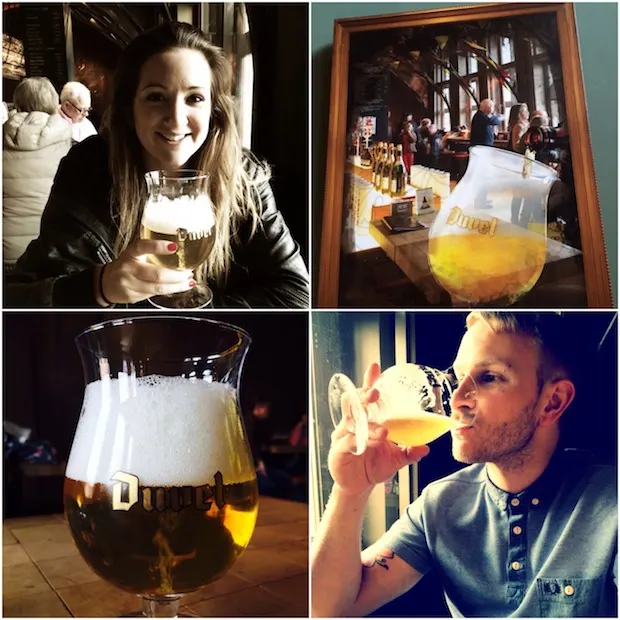 And again…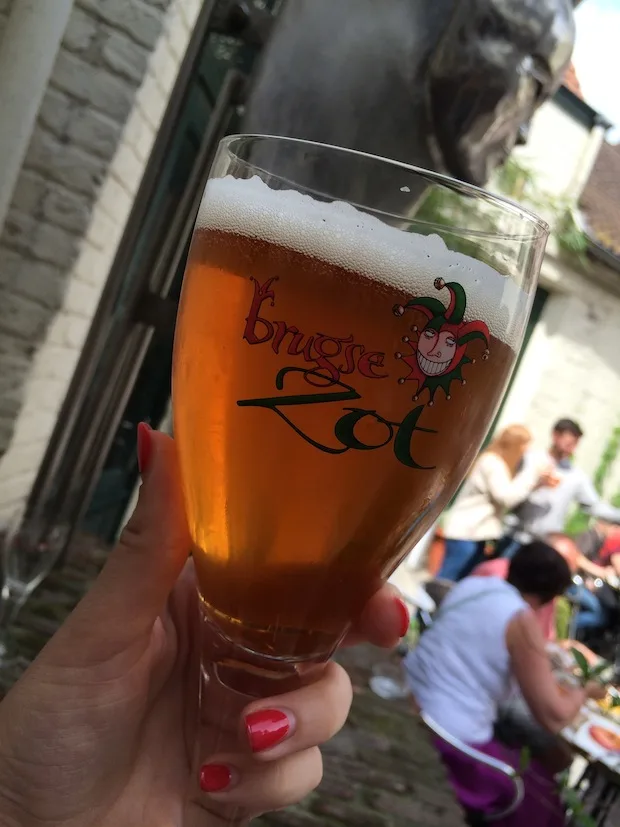 ….and again.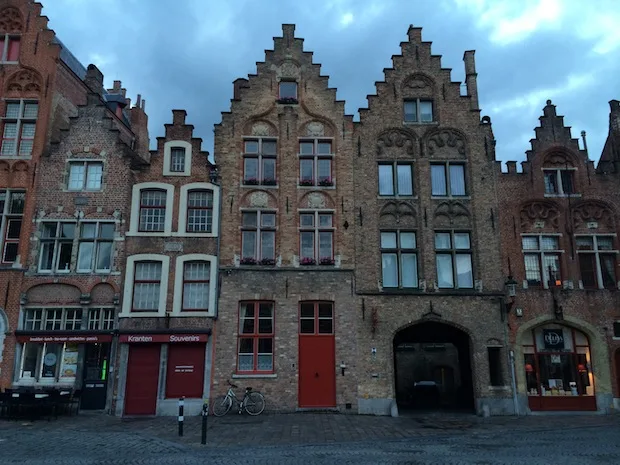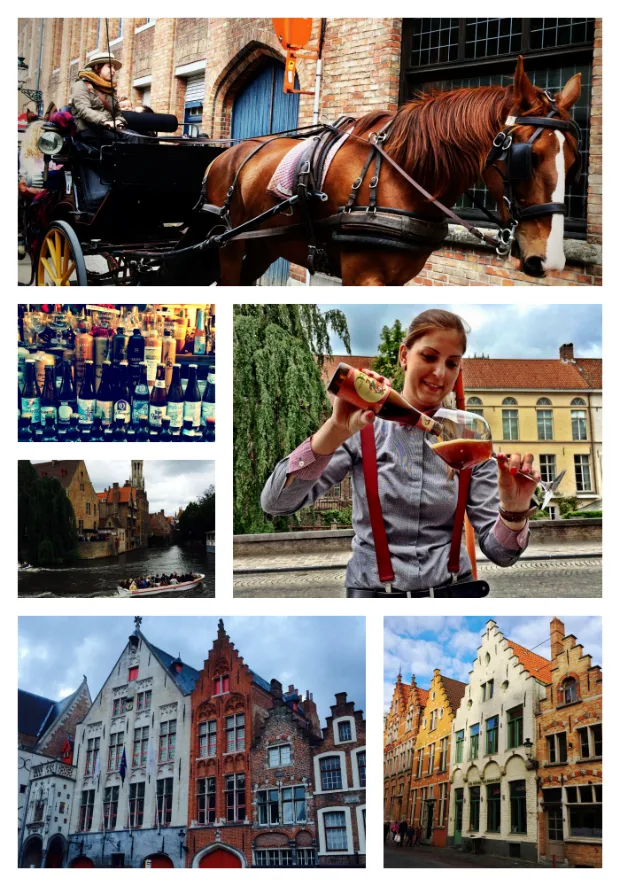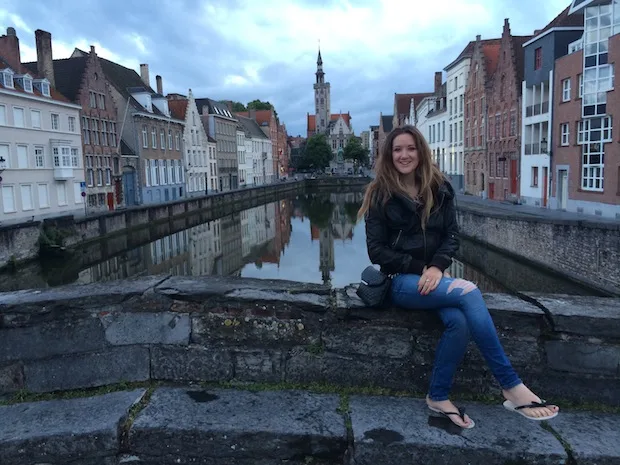 That evening we went for dinner at Kok-au-Vin. This is an amazing little restaurant and seems to be a local gem in Bruges.
We had the tasting menu which included 4 courses and a different wine to go with each.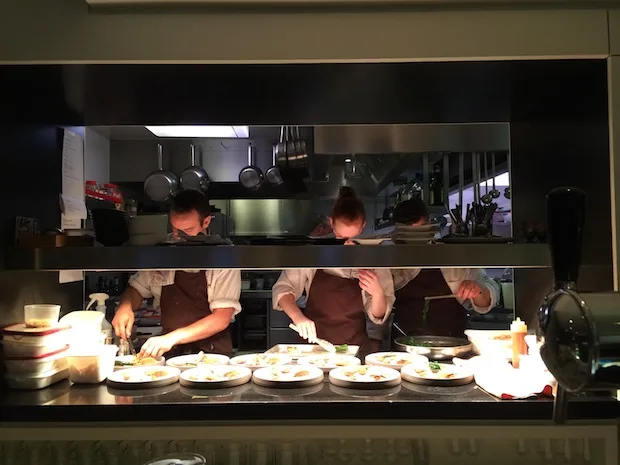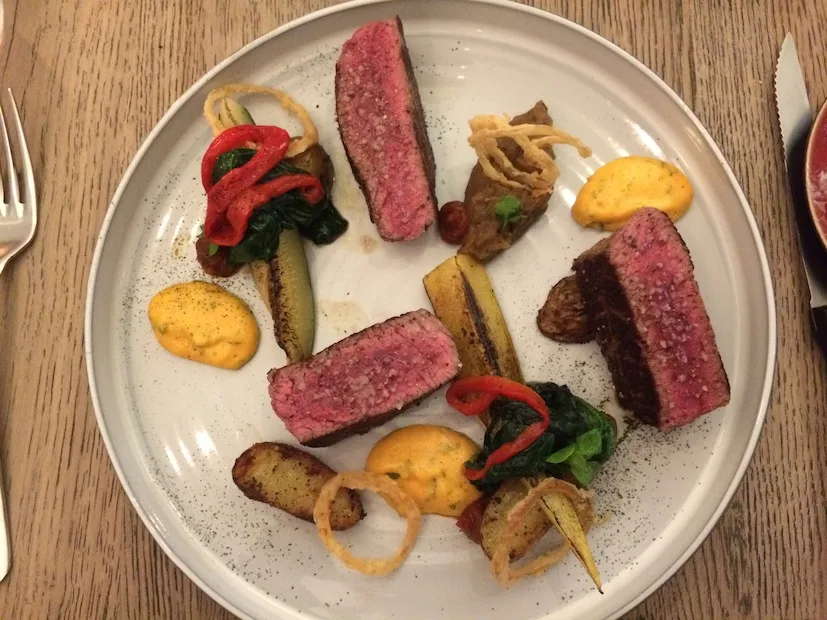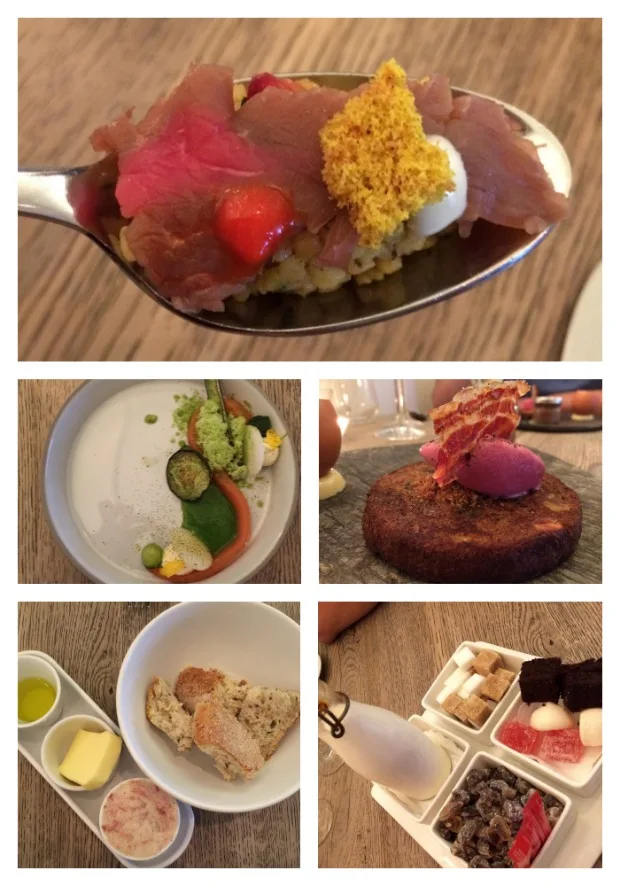 After dinner we went for drinks at Bistro Warthuis, a really cool jazz bar in an old listed building dating back to 1482. The first floor is a large but cosy bar serving food and drinks and downstairs is a lively cocktail bar.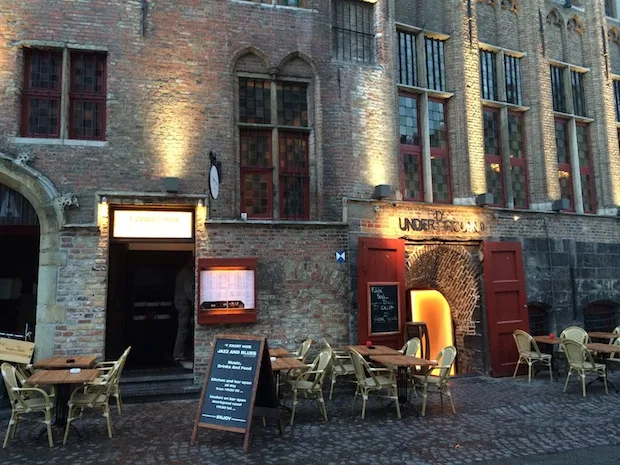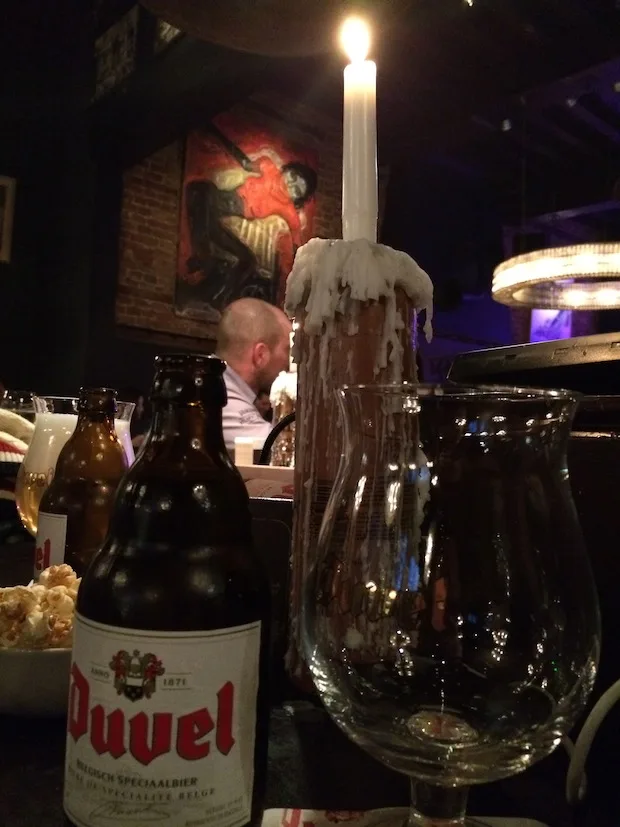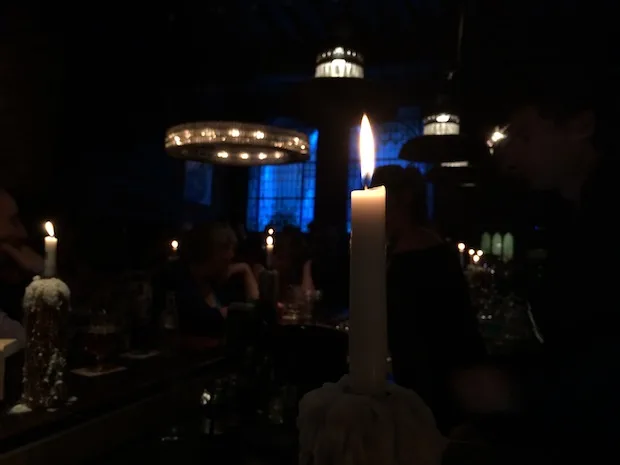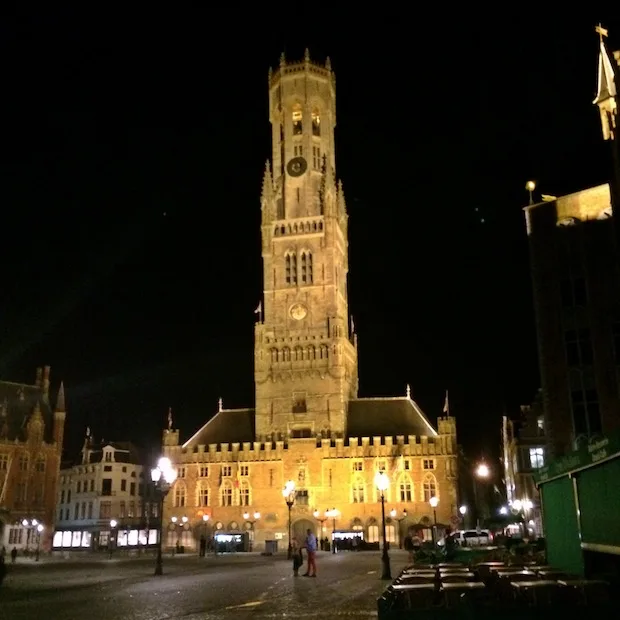 We then spent far too long trying to figure out if the Belfry is wonky. It turns out that the Belfry leans about 1 metre to the east but by this stage in the evening I'm sure we were too!
Sunday and more things to do in Bruges
The next morning we did what ever tourist in Bruges seemed to be doing – we took a boat ride. This is one of the most popular things to do in Bruges! At first we were rolling our eyes at the corniness of it but it was actually a lot of fun. It's a great way to see the city from a different perspective and a relaxing way to get around.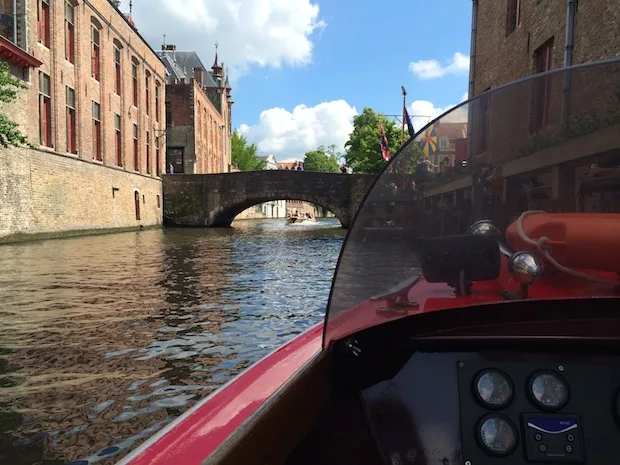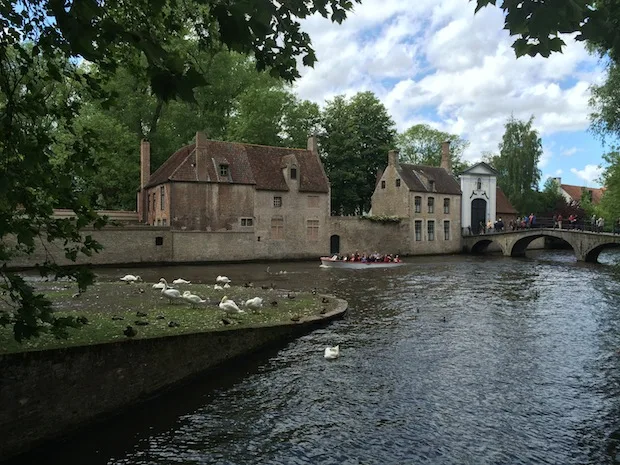 Lunch was slightly classier than the previous day with mussels and champagne enjoyed in the sunshine. Of course, we had to have those Belgium fries too.
I'm sorry but I don't remember the name of where we ate but there are so many restaurants serving mussels and champagne!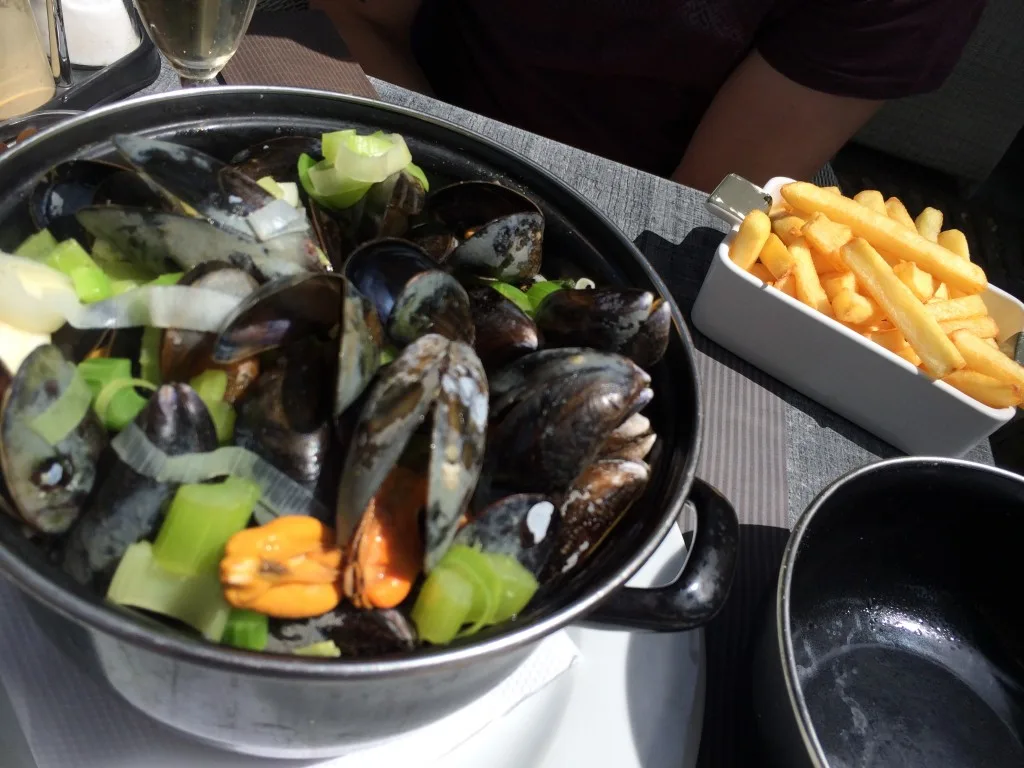 Next stop was a beer tour around De Halve Maan brewery. It was really interesting to find out the history of the brewery and how beer drinking has changed over the years. And, of course, there were samples to enjoy after the tour. This was the perfect stop before heading to the train station to come home.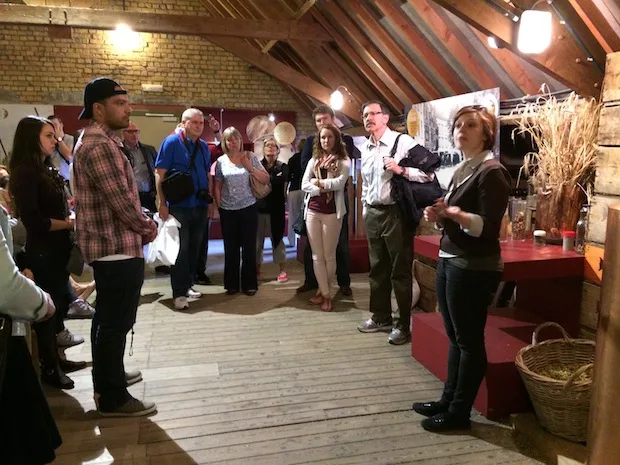 I'd like to say a massive thanks to Visit Flanders for hosting my stay in Bruges. I had such a fantastic time and can't recommend it enough for a weekend away. I was also given a Brugge City Card which gets you in to many attractions, museums and galleries. They cost €40 for 48 hours and I used mine for the boat trip, the beer tour and the Belfry museum.
And to quickly summarise, here are the best things to do in Bruges during a weekend trip…
Things to do in Bruges
Stay at Lace Hotel – A true hidden gem with splendid and unexpected charm

Take a self guided walking tour – You can download a map from

Visit Bruge

– and make plenty of time to wander and get lost

Enjoy a craft beer in the Market Square

Have dinner at Kok au Vin – Try the tasting menu for something really special

Have drinks at

Bistro Warthuis

jazz bar

Check out the Belfry and climb to the top

Take a boat tour

Have mussels, fries and champagne for lunch

Take a beer tour around

De Halve Maan brewery

Eat Belgian fries with mayo