Packing for Trek America can be tough because you feel like you need so much stuff – but you also need to keep your luggage light because you travel around so much. Predictably, I overpacked but learned a few Trek America packing lessons during my Westerner 2 trip.
Hopefully this will make your Trek America packing list and little shorter and a little easier!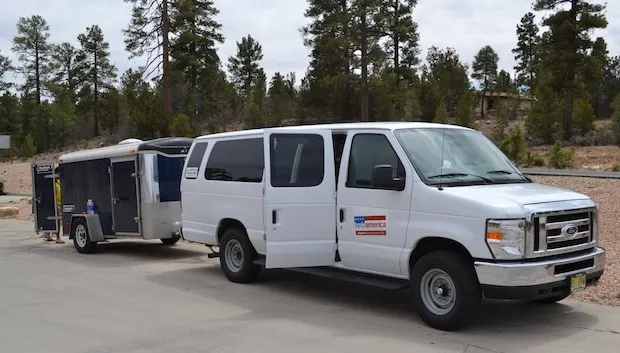 What luggage should you take for Trek America?
Any type of luggage will be fine. All bags go in the back or a trailer and you rarely need to carry it very far. It says on the Trek website that backpacks are best but most people had medium sized suitcases. Some had hold-alls and some had backpacks. Your luggage can't weigh over 20kg to avoid anyone taking up an unfair amount of space in the trailer.
You'll also need a small bag for day trips and to take with you inside the van. There's not much space in the van so keep it as small as you can.
I use the Caribee Fast Track which is a backpack with wheels and has a detachable day bag.
Ladies will also want a going out bag/purse if you have any city stops with nights out. I forgot one and bought one for $5 at the supermarket. Classy.
Camping essentials you'll need
Remember that most of the essentials can be bought when you arrive in the States. If you're travelling somewhere before your trip begins or you know you'll have a few days spare then you could always get it when you arrive. Most of my group had sleeping bags already but bought pillows for $4 at Walmart, the supermarket. You visit the supermarket every other day because you cook most of your meals yourself.
Sleeping bag
Every trekker needs a sleeping bag. For my trip in early April we were almost all cold at some point so I'd definitely recommend a 4 season sleeping bag. Sleeping bags come in 1-4 seasons with 1 being ideal for hot summer nights and 4 best for cold temperatures. Some nights were sweltering but Yosemite and the Grand Canyon in particular were pretty cold at around 2 degrees C.
I had the Eurohike down 500 4 season mummy sleeping bag and I loved it. It rolled up really small (probably the smallest in our group) but was super cosy and warm. Small, 4 season sleeping bags can be pricey but this one is great value at £80.
Silk sleeping bag
If you're travelling in the middle of summer then you may be too hot inside a sleeping bag and a silk sleeping bag is a cooler option. It will keep the bugs away and you'll still feel snug.

Self-inflating mattress
This was single-handedly my favourite thing that I packed for Trek America. Only a few of us had self-inflating mattresses but they were a lifesaver and made everyone else jealous. They do take up a little more space and weight but they're worth it for the extra comfort and warmth. I had the Vango Ultralite and I chose it because it's on the recommended kit list for Duke of Edinburgh.
I wouldn't recommend an air bed because it would take too long to inflate and deflate each morning – you generally set up and pack away pretty quickly.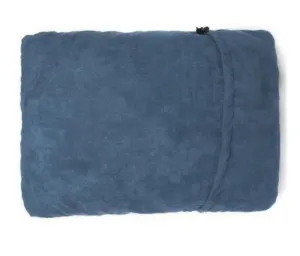 Travel pillow
This compressible pillow is amazing. It rolls up really small but then fluffs out to be a proper pillow. It's much comfier than an inflatable and more versatile than those neck pillows you have for the plane. It's also good for the long bus journeys.

Water bottle
Our Trek leader, Jordan was super conscious about the environment and was always encouraging us not to waste things and recycle everything. Most people on our trek bought refillable water bottles to avoid wasting too many plastic bottles.
Btw – Did you know that one million plastic bags are used every minute across the world and we consume 53 billion gallons of bottled water globally. It takes 340 million gallons of gas to make those bottles.
Clothes for Trek America
Pack as little as possible for Trek America. There will be opportunities to do laundry and you'll end up living in the same 2-3 outfits.
Take some warm clothes for chilly evenings sat around the camp fire but you'l mostly live in light summer clothes. I'd also pack one 'city outfit' and one 'going out outfit'.
Trek America Packing List
Underwear x7

PJs x1

Swimwear x1

Shorts x2

Tops x5

Day dress x1

Smart casual outfit x1

Going out outfit x1 (maybe 2) – I usually wear dresses for smart and smart/casual nights out because they're easier to pack. We only had 2 'nice dinners'. The rest of the time we cooked at the campsite or went to casual restaurants.
Jeans x1

Warm hoody x1

Waterproof coat x1

Thick socks x1

Trainers x1

Flip flops x1

Going out shoes x1 – I bought some shoes in Vegas and only wore them for the 2 nights we were there. If you're short on space then I'd consider doing this or take foldup ballet flats.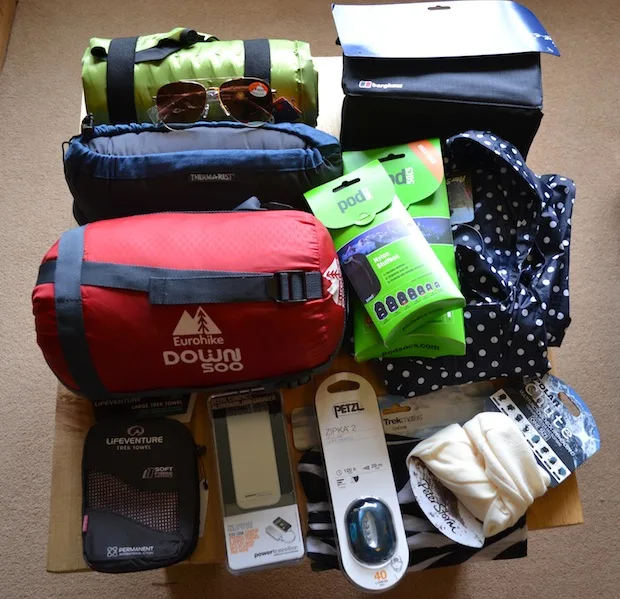 Gadgets
I'd take a phone, a tablet and a camera – possibly an MP3 player if you don't keep your music on your phone. Whoever sits in the front of the van is usually the DJ so you might want to update your iPod.
If you have a tablet make sure it's stocked with books and games because you'll spend a long time in the van.
There is WiFi in the van but it is limited. It's more for checking in on Facebook and emailing your mum rather than downloading movies and constant Snapchatting.
Almost all campsites that Trek America stays at has plug socket. The only problem is that they're not always near your tent and there might be a queue to use them.
I often left anything with a removable battery to charge in the toilets or out of my sight but I wouldn't do this with my phone. I had this handy little portable charger which gives your phone up to 8 hours battery life. Portable chargers are also good to have because you probably won't mind leaving your charger to charge unattended in the bathrooms.
A cigarette plug charger with multiple USB points is like gold dust when 10 people are scrambling around in the back of the van trying to charge their phone via the one cigarette plug point. Someone in our group had travelled with Trek before so brought one along but you can club together and buy one from the supermarket.
There are also 2 points in the front so on most journeys you can usually get your phones and tablets charged.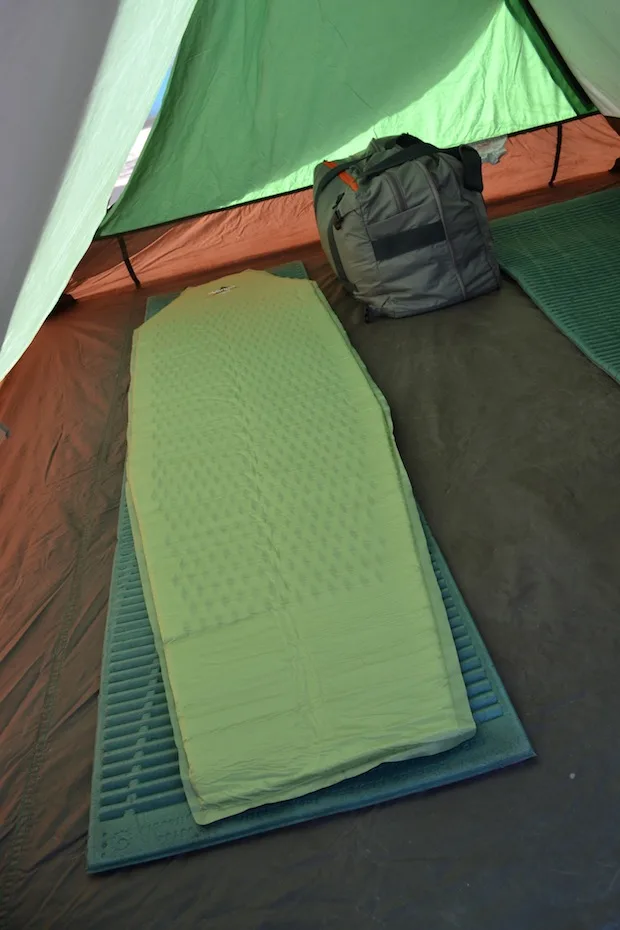 Other accessories you'll need to Trek America
Head lamp
A head lamp is another lifesaver during a Trek America trip. You'll need it to find your way around your tent at night time and for any after dark bathroom trips.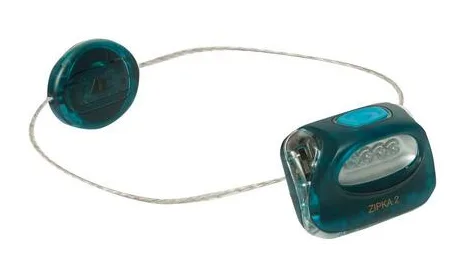 Travel Towel
I have to be honest, I hate these microfibre towels and would much prefer a soft and fluffy towel that reaches from my head to my toes. Unfortunately these towels are bulky and slow to dry so a microfibre travel towel is your best bet.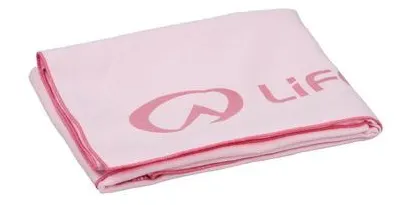 Sarong
If you've got any beach days then I'd pack a sarong to lie on in the sand. You could also use it as a pillow, a blanket when it's hot or a scarf when it's cold. I bought my sarong 5 years ago in Thailand for about £1.50 and it still comes almost everywhere with me.
Waterproof coat
I love my polka dot Parka in a Pack because it's waterproof but also cute and stylish. What I really mean is that it doesn't look like you're wearing a bin bag like most waterproofs do. This also folds up small and dries quickly.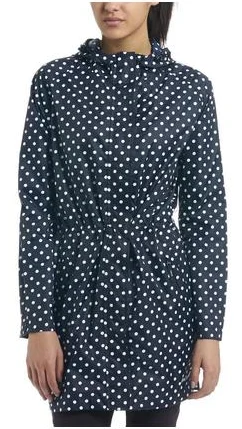 Sunnies
If all goes to plan your going to have gorgeous weather so pack your sunnies and a hat for long days in the sunshine.
Packing cubes
I'm a huge fan of packing cubes or stuff sacs as they're also called – particularly on trips where I'm going to be moving around a lot. They help keep everything organised and in the right place. They're especially good for Trek America because you often pack up in a hurry and they're good for keeping dirty clothes separate.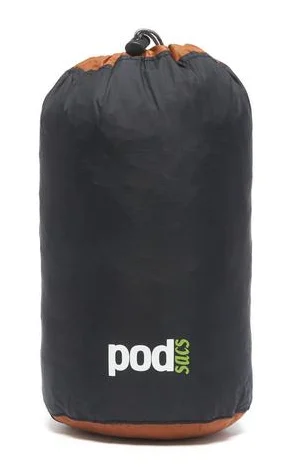 Toiletries
Ladies, you can leave the hefty toiletry bags at home because you really don't need them for Trek America. I know, I know, you don't believe me. But trust me, after a few days you'll be having so much fun that you won't care what you look like.
I really like travel toiletry bags that hang off the back of a shower door. They're great for when you're using the showers at campsites as you can hang it up and keep everything dry and organised.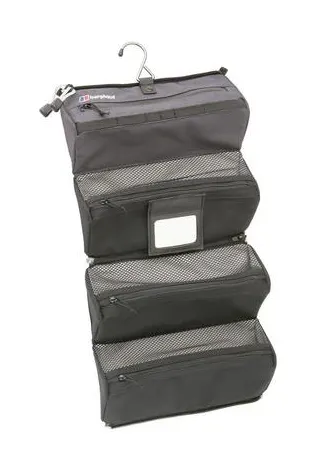 I took my hair straighteners and used them twice. Once on the first day (first impressions and all) and then once in Vegas. I'm usually a do-my-hair-everyday kind of girl but I really couldn't be bothered while I was camping. I wore head scarfs a lot to try and hide my crazy mass of hair.
We didn't have any mosquitoes but I'd pack some Jungle Formula just in case.
So there you have it, a simplified packing list for Trek America. If you have any questions or would like to add anything else to the list, let me know in the comments below.
Liked this post? Sign up for the newsletter for weekly updates and highlights from The Travel Hack
[maxbutton id="1″]
Read more:
Video: Hiking in Yosemite with Trek America
Travel Plans and my dream trip to the USA