Dubai is a place that has always intrigued me but it wasn't until recently that it made it onto my travel bucket list. Elle visited Dubai last summer and her gorgeous photos blew me away. It was the contrast between the sleek and modern and the more traditional side to the city that really caught my attention. Before this, I'd thought of Dubai as more of a stopover destination but now I'm thinking it really deserves a holiday of its own!
Update: I've now been to Dubai and I LOVED it!
Here's my Dubai itinerary for 8 days to see what we got up to!
The exotic and affluent city is defined by luxury and style but there's also a cultural and adventurous side. Emerging from the sands of the Arabian Desert and flourishing into one of the most modern and dynamic cities in the world, Dubai has all the ingredients I look for in a holiday. It's got the heat, the sunshine, the gorgeous hotels, endless dining options, great nightlife, beautiful markets, adventurous activities, stunning views and great shopping. Seriously, why haven't I been to Dubai yet!?
And you might be surprised to hear that Dubai is a gorgeous place for a long weekender. Check out Elle's Weekend Itinerary for Dubai to see what I mean!
Travel Hack Tip: Dubai might be all luxurious and sleek, but holidays there are surprisingly affordable for such high-end hotels. Take a look at Dubai Holidays for some inspiration. I've got my eye on a special deal to Atlantis The Palm! Someone has a special birthday coming up so it could be a good place to spend it…
(By someone, I mean me. And by 'special birthday' I mean my 30th! Argh, that's snuck up on me!)
For those who are still unsure, here are 10 reasons to get Dubai on your bucket list.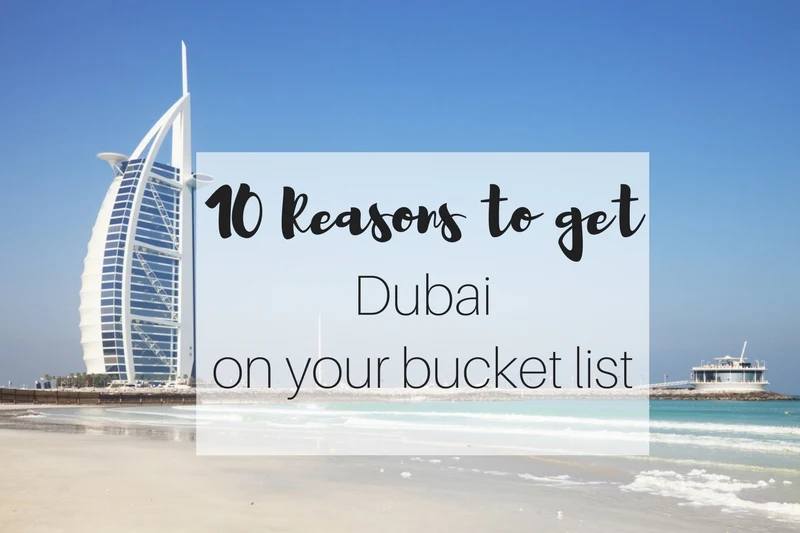 #1. For the desert adventures
I've heard of people visiting Dubai and not even looking at the desert. What!? This would be a highlight for me.
You can't visit Dubai without paying a visit to the Arabian Desert. You can experience this incredible landscape in a few different ways whether it's camel trekking across the sands, dune-surfing, seeing the sand from above in a hot-air balloon or bouncing across the terrain on a 4×4 desert safari. I think I'd have a go at them all…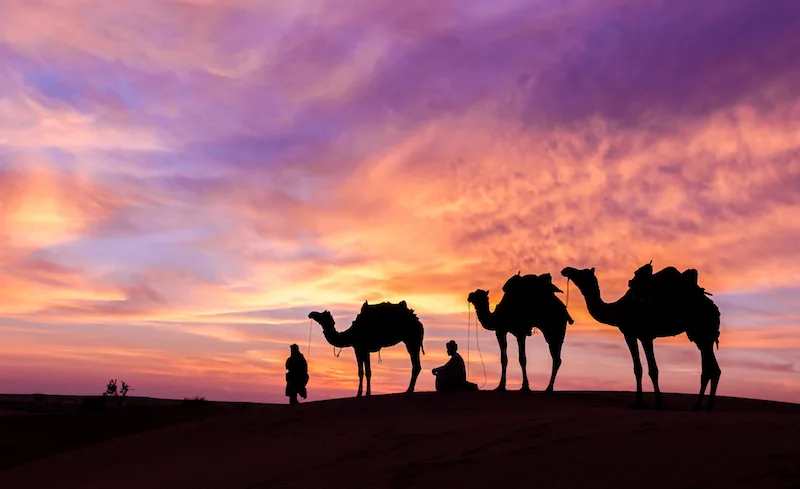 #2. To ascend the world's tallest building
A true symbol of Dubai's wondrous modern architecture, the Burj Khalifa is the world's tallest building and a globally iconic structure. There are two observation decks to peer out from, found on level 124 and 148, the latter sitting at 1,821 feet and providing incredible panoramic views. Why not take things a step further by dining in the world's highest restaurant on the level 122?
#3. To admire one of the world's most beautiful city skylines
After ascending to the highest point of Dubai's awe-inspiring architectural triumphs, make sure you take time to admire the skyline from the ground. The Marina provides one of the best vantage points for soaking up the cityscape. A dinner cruise on Dubai Creek aboard a traditional dhow will allow you to witness the shimmering high-rise skyline by night.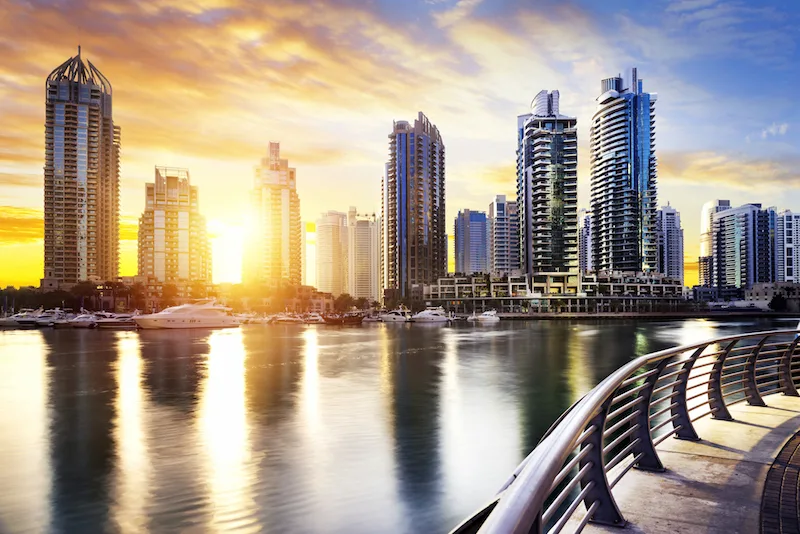 #4. For some of the best shopping in the world
If you're in need of a little retail therapy, you'll find world-class shopping to be one of the top reason to visit Dubai. Ranging from high-end malls to street markets, it is practically impossible to leave Dubai empty-handed. One of the most impressive shopping centres here is Dubai Mall, home to 1,200 stores as well as features such as an ice rink and an aquarium.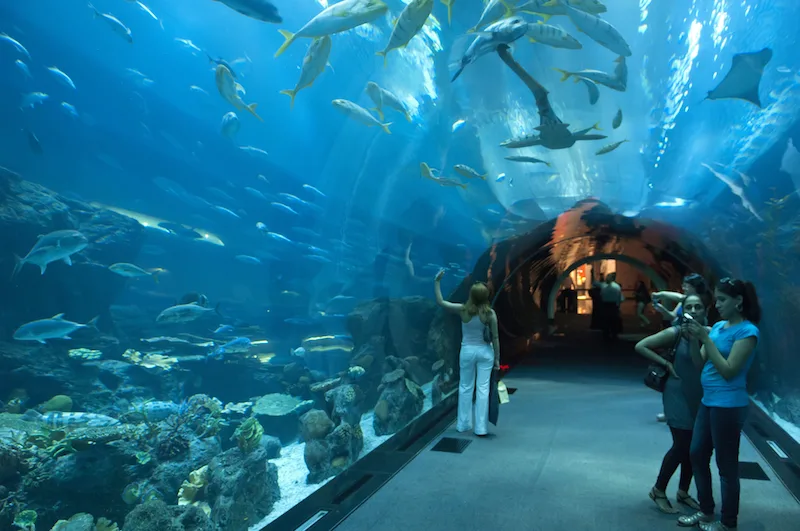 #5. For the food scene
From innovative Michelin-starred restaurants to aromatic street food, Dubai is an emerging hub of gastronomy. Given its diverse population, you'll encounter a range of cuisines here, including the likes of Arabic, Persian, Indian, French and Japanese. From once-in-a-lifetime eats at the Michelin-starred Social by Heinz Beck, to cheap but delicious eats along the famous street food street of Al Dhiyafah; the foodie in you will rejoice in Dubai.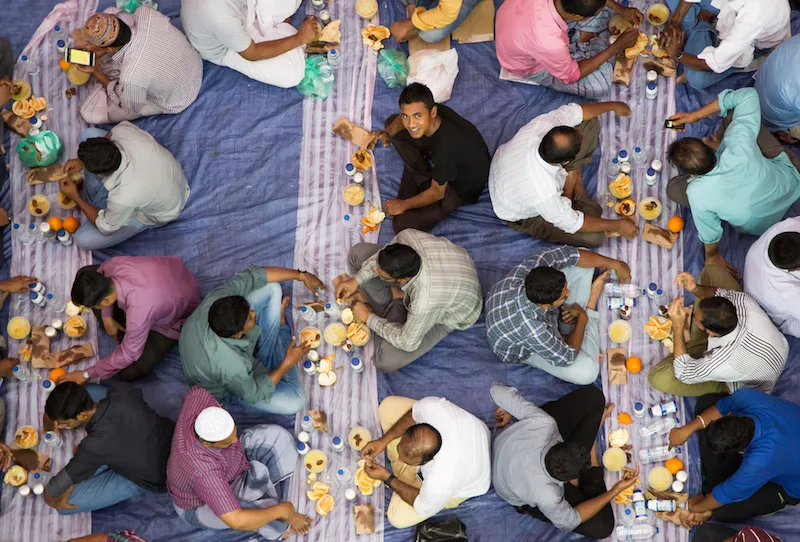 #6. For the man-made islands and beaches
Dubai's man-made islands, or artificial archipelagos as they've also been coined, are another example of the metropolis' grandeur. The Palm Islands, or Palm Jumeirah, are built into the shape of a palm tree and are listed as one of the only man-made structures visible from space. Primarily home to luxury resorts and mega mansions, one of the best ways to explore these islands is via a yacht trip.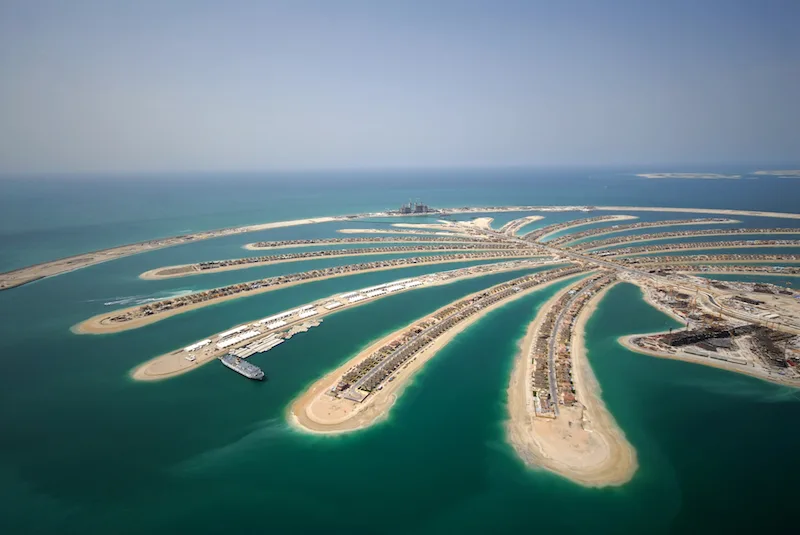 #7. To experience the flourishing art scene
It may come as a surprise to learn that Dubai is home to a burgeoning art scene, and has even been labelled as the Modern Art capital of the Middle East. I found this out because my neighbour is an artist and spends his time between North Wales and Dubai. Check him out! – dollarsandart. From stylish art galleries in the Financial Centre to more 'hip' art joints found along Alserkal Avenue, artists and collectors are becoming increasingly drawn to Dubai.
#8. To see the world's biggest fountain display
The fountain shows of Singapore, Hong Kong and Las Vegas can step aside, Dubai is the place to head for the most mesmerising of spectacles. Located near the Burj Khalifa, the Dubai Fountain is the largest choreographed water display in the world. With a performance of music and over 6,600 lights, this is a part of your Dubai visit you have to tick off.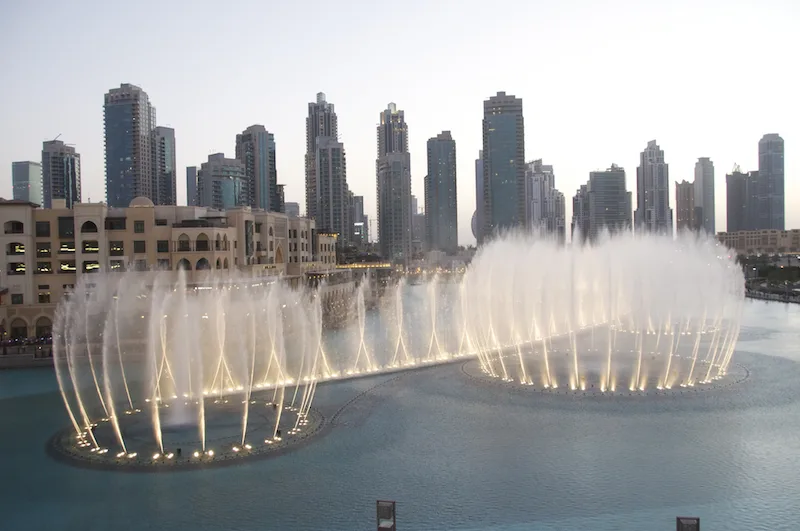 #9. To explore the souks
While shopping comes easy in Dubai's mega malls, arguably the most famous of the city's retail experiences is found in its gold souks. These traditional souks are said to be the cheapest place in the world to pick up authentic gold jewellery, with the gold market in Deira among the most iconic locations.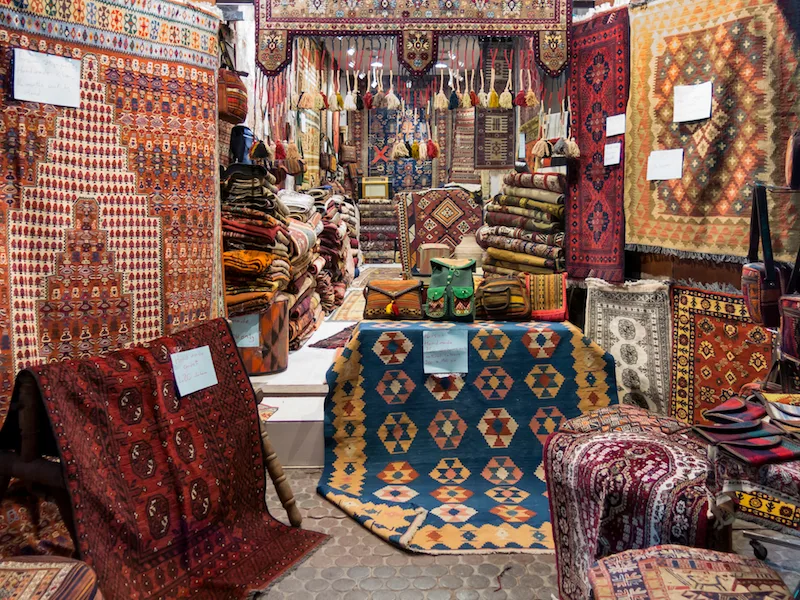 #.10 To spend a few nights in the world's most luxurious hotels
Finally, no holiday is complete without a memorable place to lay your head, and the hotels alone are one of the top reasons to visit Dubai. Dubai is home to some of the world's most flamboyant hotels, including the '7-star' Burj Al Arab, famous for features such as helicopter transportation and revolving beds!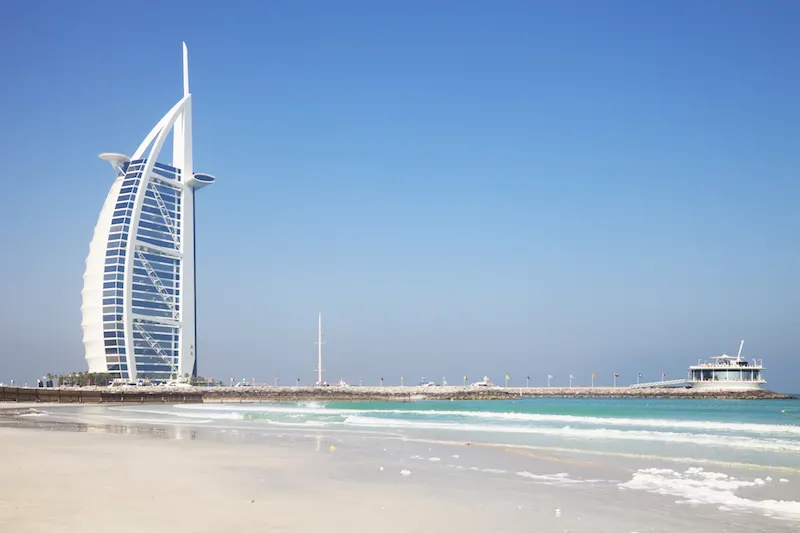 [one_half]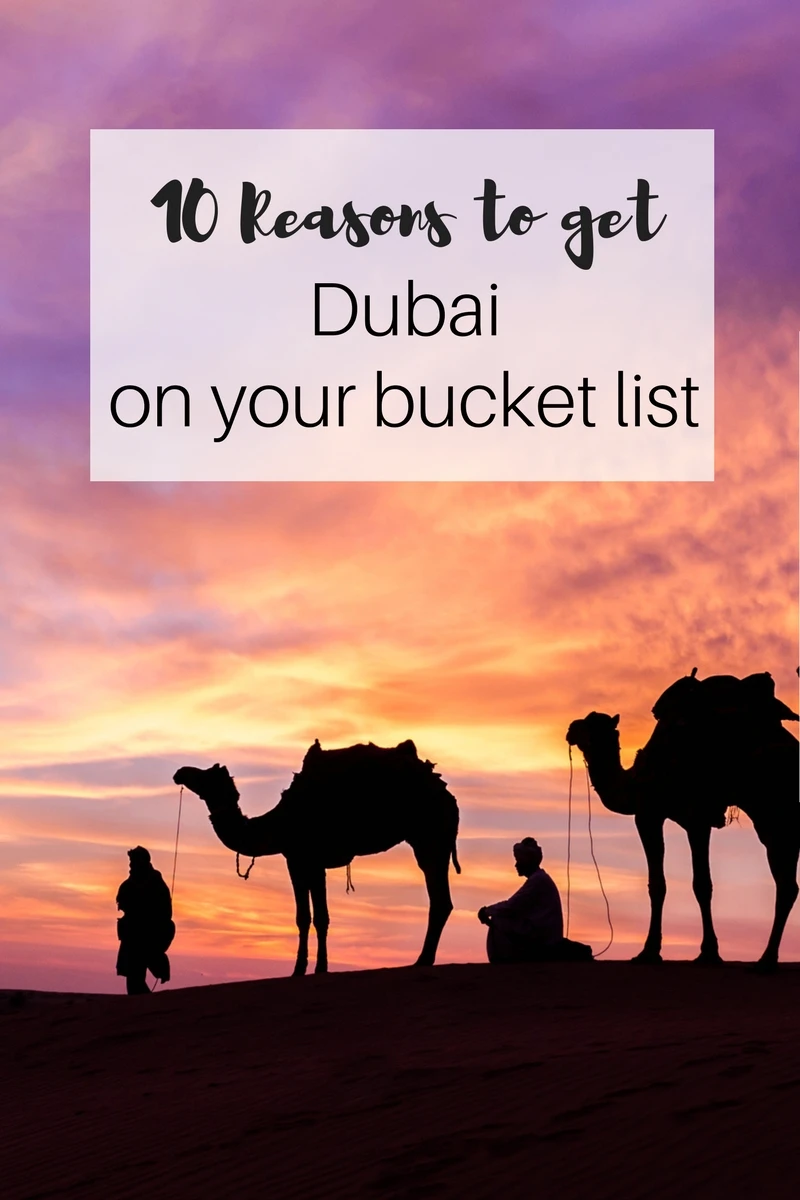 [/one_half]