Last summer Elle and I travelled to Southern France. We visited charming little villages, vineyards, gorgeous countryside and amazing restaurants. We were amazed by how much there was to see and do in Southern France. We were expecting to find bright purple lavender fields, world-class wine, and classic French food, the kind you crave for weeks after returning home. We found all of that and so much more, too.
We travelled together by train to France but then went our separate ways so we could bring you two different weekend itineraries for Southern France.
Today I'm going to be sharing my itinerary for a long weekend in Southern France. I was lucky enough to visit some places most people don't know about so if you're looking for something a bit different then this is the weekender for you!
Elle's weekend itinerary will be on the blog later this week.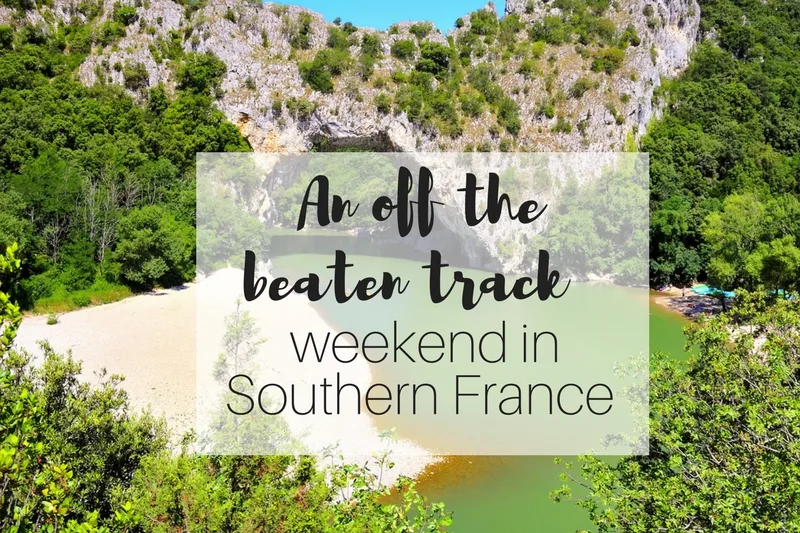 Day 1 – Travel to Valence and drive to Balazuc
I took the Eurostar to Paris and then the TGV to Valence. The TGV is a high speed train that puts our British trains to shame. It's fast, comfortable and (in my experience) always on time so it's a joy to travel by train through France. You can book your tickets through Voyages SNCF and you'll often find it's much cheaper than flying.
Once I reached Valence I picked up a hire car and made the beautiful journey through the winding country lanes to Balazuc. Balazuc was named as one of the most beautiful villages in France and, while it may not be on every traveller's radar, it's well worth a visit.
I hadn't heard of Balazuc before my trip but now it's one of those places I recommend everyone should visit. It feels so quintessentially French and you can't help but fall in love with its charm. Spend the remainder of the day strolling around the quiet streets and enjoy sunset drinks at Chateau de Balazuc.
Read more: I'd like to introduce you to Balazuc
How to get there: Train + car
Where to stay: Chateau de Balazuc
Where to eat: Dine in the chateau with the owners, Florence and Luc
What to do: Stroll around the village, cross the bridge and soak up the sun from the sandy beach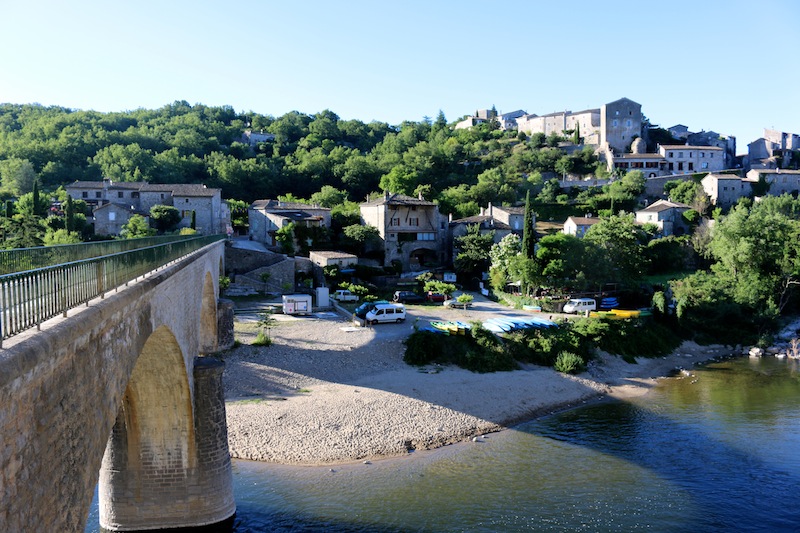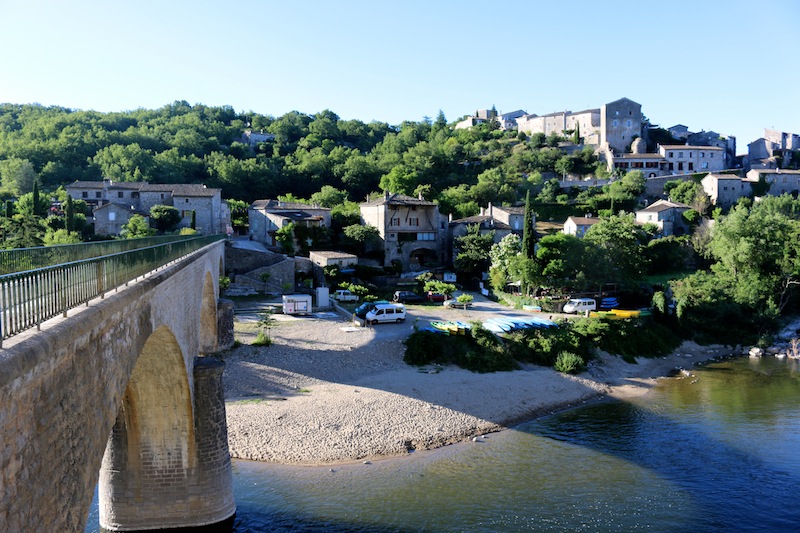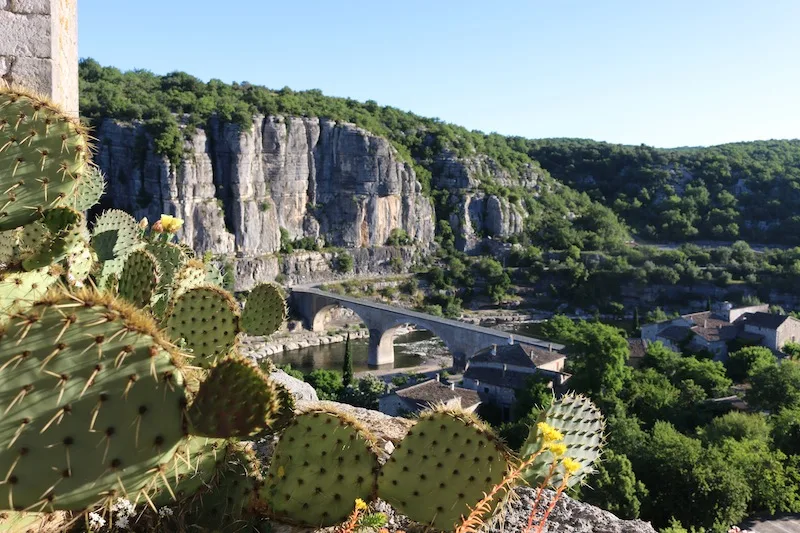 Day 2 – Pont d'Arc Cavern + the Lavender Museum + gorgeous viewpoints + Madeleine cave
OK, this is going to be a busy day but it's also going to be the most incredible day of your trip.
Wake up early and enjoy Balazuc one last time. If you were lucky enough to stay at Chateau de Balazuc then enjoy breakfast on the terrace overlooking the village. Breakfast here is a delicious feast so you're in for a treat!
If you're interested in history and culture then you can't miss Pont d'Arc Cavern. The cave is famous for containing the earliest known cave paintings in the world, dating back over 30,000 years. A replica cave has been created for visitors but if you didn't know better, you'd think it was the original.
My next stop was The Lavender Museum and Distillery in charming St-Remèze. This is a great place to visit to get an in-depth insight into the cultivation of lavender and to wander through those gorgeous lavender fields.
Stop at the most beautiful viewpoints in the Ardèche gorges, Serre de Tourre and Pont d'Arc, a natural limestone arch 60m wide!
The final stop of the day is the Madeleine Cave in the Ardèche gorges. If you've ever been to a similar cave filled with stalagmites and stalactites before you may think you'll know what to expect but this is bigger and better than any I've ever been to before. There's an incredible music and light show in the most impressive chamber that will make you feel like you've stepped inside a dramatic horror film. It was amazing.
You're going to be pretty tired by this point so head to the town of St Martin where you'll spend the night. I stayed at Hotel Les Petits Oreillers in St Martin which was simple but was all I needed after a busy day. I ate at L'Escarbille which was lovely but there are plenty of restaurants around town to choose from.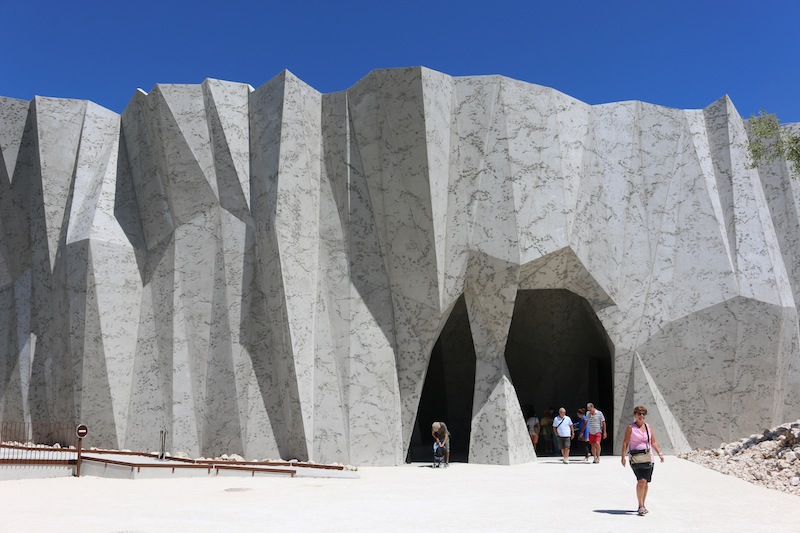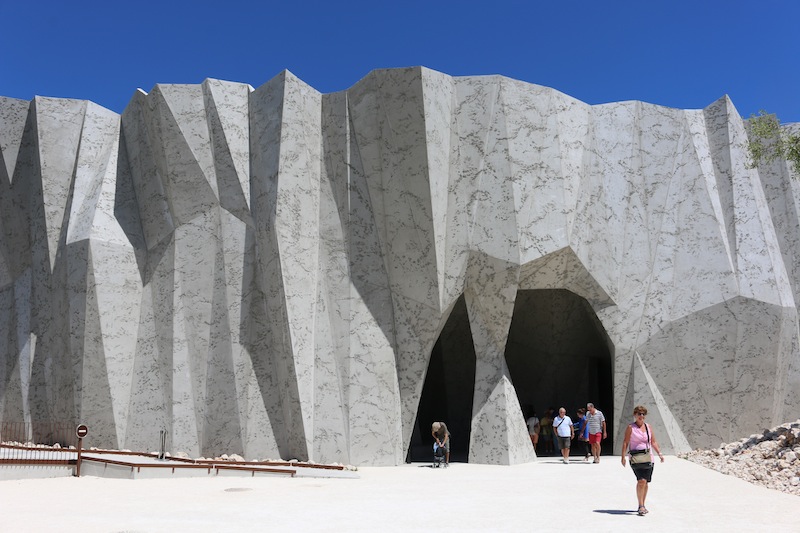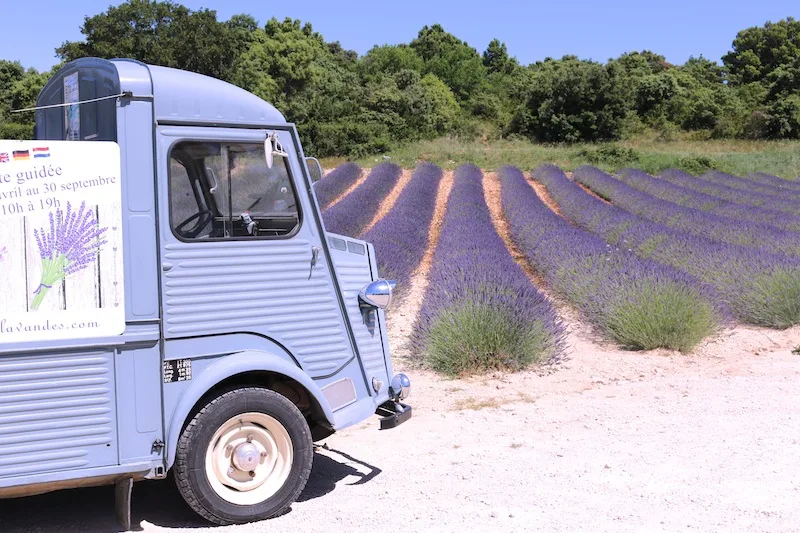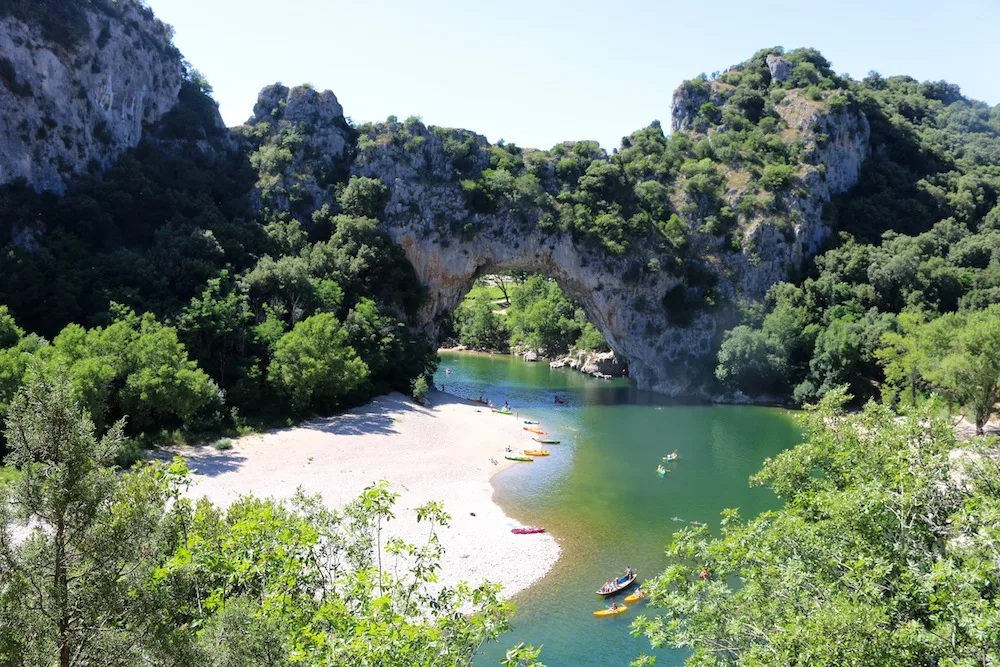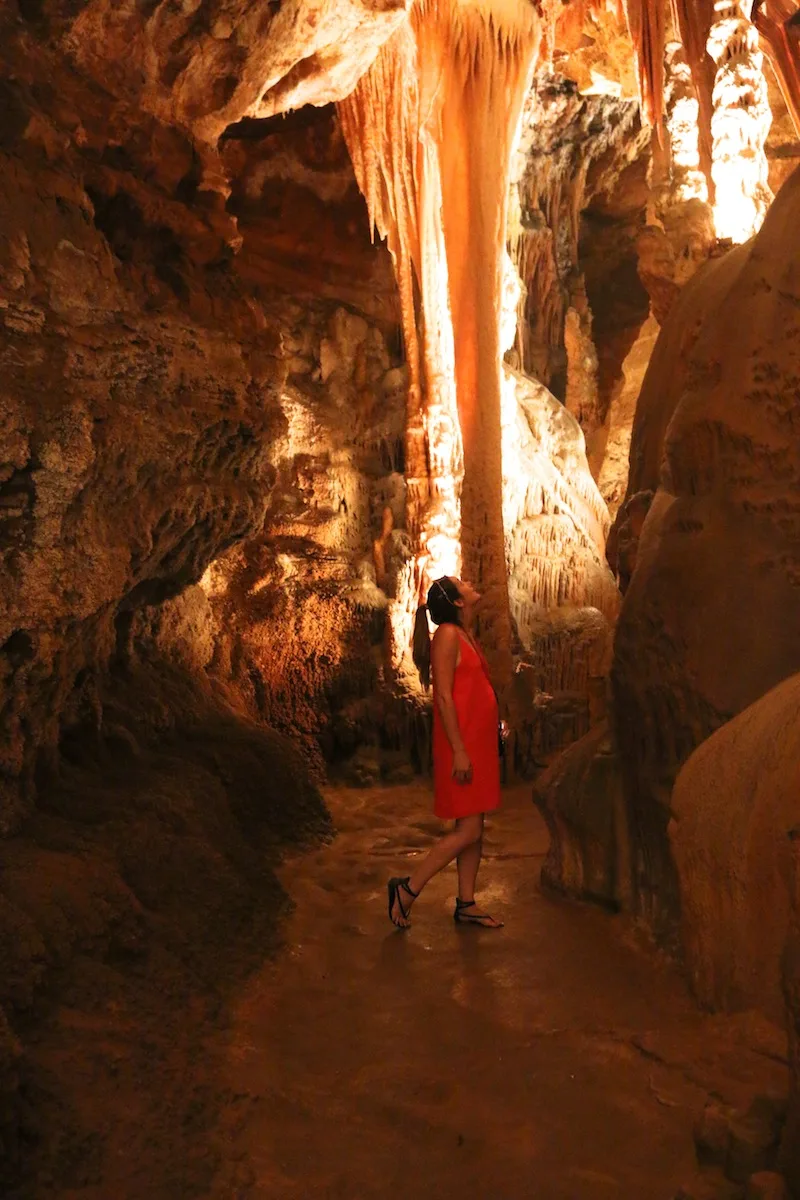 Day 3: Avignon + Isle sur la Sorgue
It's another early start to the day as you drive to the historic city of Avignon. I left St Martin at around 7am so I arrived in Avignon when it was still very quiet and I had a decent amount of time to explore.
The city is beautiful and is the perfect place to stroll and get lost. I highly recommend the gourmet food tour for a unique way to discover the city and learn more about the history.
Leave Avignon after a long and leisurely lunch and drive to Isle sur la Sorgue, another lesser known village filled with French charm. The town is best known for its antique shops and I had a lot of fun exploring and rummaging. Don't miss out on a trip to Patisserie Jouvaud, the pastries are delicious!
I stayed at the gorgeous Grand Hotel Henri which was delightfully luxurious and I highly recommend it if your budget allows.
In the evening, I recommend visiting La Bastide Rose, a stunning boutique hotel with a restaurant and gorgeous gardens. I was lucky enough to accompany the head chef to a local market and help him prepare a delicious dish. The atmosphere in the garden in the evening is magical as twinkling fairy lights illuminate each table.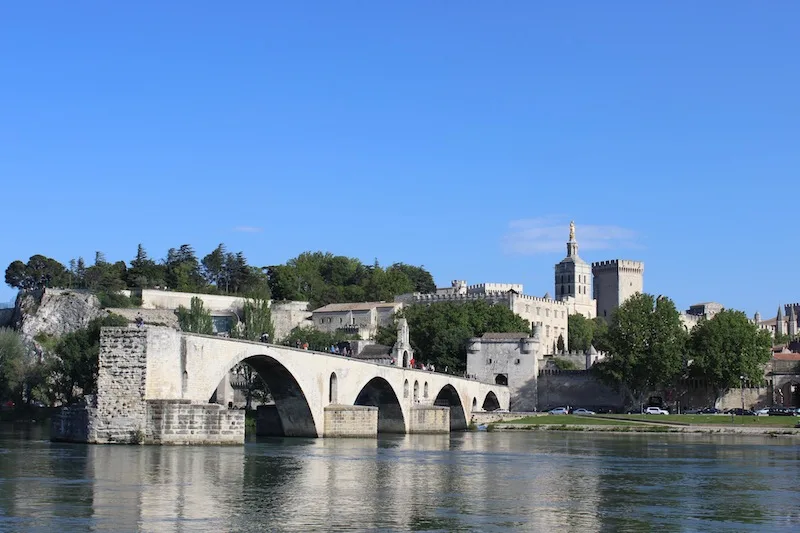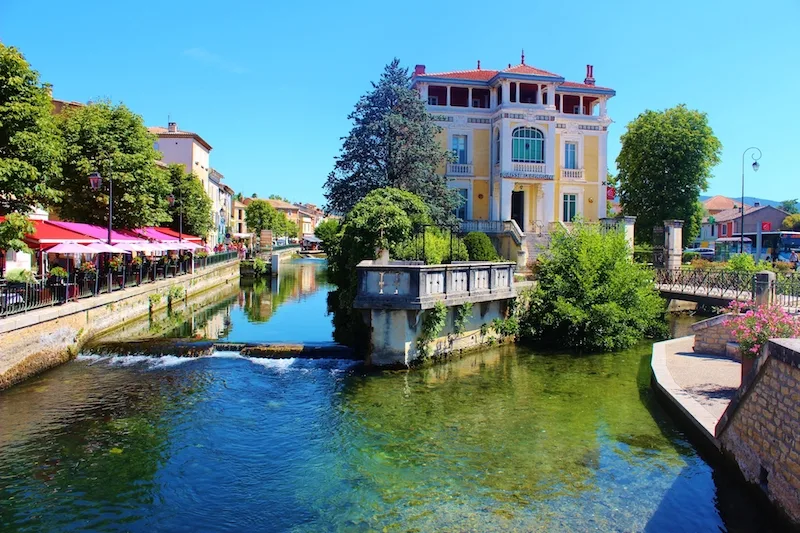 Day 4: Make your sad departure home 🙁
Pin this for later..
[one_half]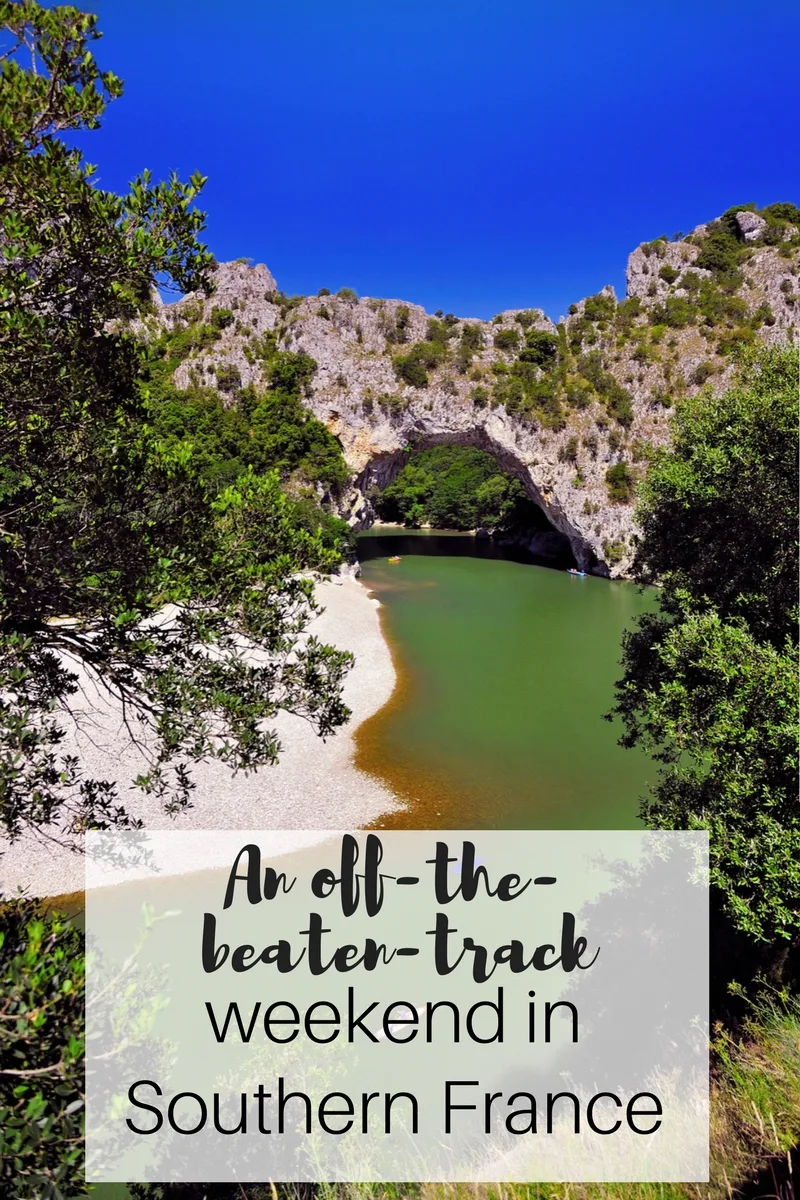 [/one_half]