Last week I published a blog post about travel content creation and how that leads to blogging passive income (aka, the best way to earn a living ever!)
The response from you guys was amazing and I've had so many follow-up questions. The main question being: 'How do you turn your passion for travel into a career as a travel content creator, copywriter and blog writer?'
I thought it was time to let the cat out of the bag and share a load of truths. Because it wasn't my passion for travel that led me to creating content, it was my love for creating content that led to travel.
So a bit about my professional background…
English was always my best subject at school
I studied English Language, English Literature, Media Studies and Business Studies at A-Level
I then did English Language and Literature and uni
I then travelled for a few years and worked as an online copywriter while I travelled (among other jobs)
I then did a journalism NCTJ course
Whilst studying for my NCTJ I also had a paid internship as an Editorial Assistant for a travel start-up
At this time I became very involved with the travel blogging scene in London
I then worked at Flight Centre UK as the Social Media Manager
Whilst still working full time, I started my business as a travel writer, copywriter and social media consultant to travel brands. At this point is was my side hustle but I knew this little startup would soon become my full time gig.
I then left to blog full time and did extra freelance social media consultancy work to supplement my income (I found this boring but it paid well)
I then had my first son and focussed entirely on my blog (and my family!)
A few years later I started to pick up more regular writing work, creating content for brand's blogs and websites as well as my own.
1. I am a content creator before I'm a traveller
What do I mean by this?
I love travelling. LOVE travelling. But I actually love writing about my travels as much as the travels themselves, if not more! I know that probably makes me a bit of a weirdo but that's the truth.
Looking back on my childhood, I can see I've always been a content creator. As a kid I would make my own magazines, I always kept a journal and I had several penpals who received weekly updates about my life! I loved to draw and take photos too. We didn't have a family video camera but I would have been all over that if we did!
I loved every element of creating. I even loved stationary and I'd always spend my pocket money on smelly gel pens and fancy notebooks.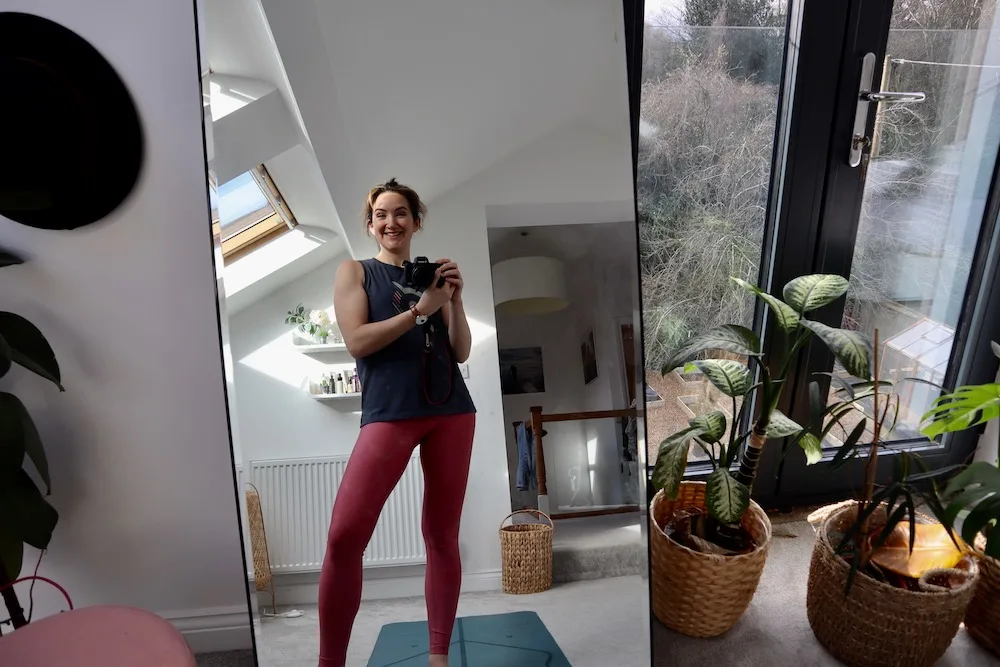 I honestly enjoy creating blog posts about everything! I wrote about my morning workout routine last week!
2. I wanted to travel to have adventures to write about
I remember being a young child and writing late-night stories by torchlight in my bed. I got to a point where I couldn't think of a single thing to write and, rather than put it down to my lack of experience and possible exhaustion as it was long past my bedtime, I thought it was because my life was BORING. I was bored and I was boring and I was feeling boredom in the way only a 10 year old can feel it!
My life needed to be exciting and adventurous and then I'd have lots of exciting things to write about!
And that, my friends, is where my life-changing obsession with travel began!
3. Finding confidence to be 'a writer'
When I was backpacking, I'd love to spend a day adventuring but the following day I'd be just as happy to sit in my beach hut and write about it on my laptop.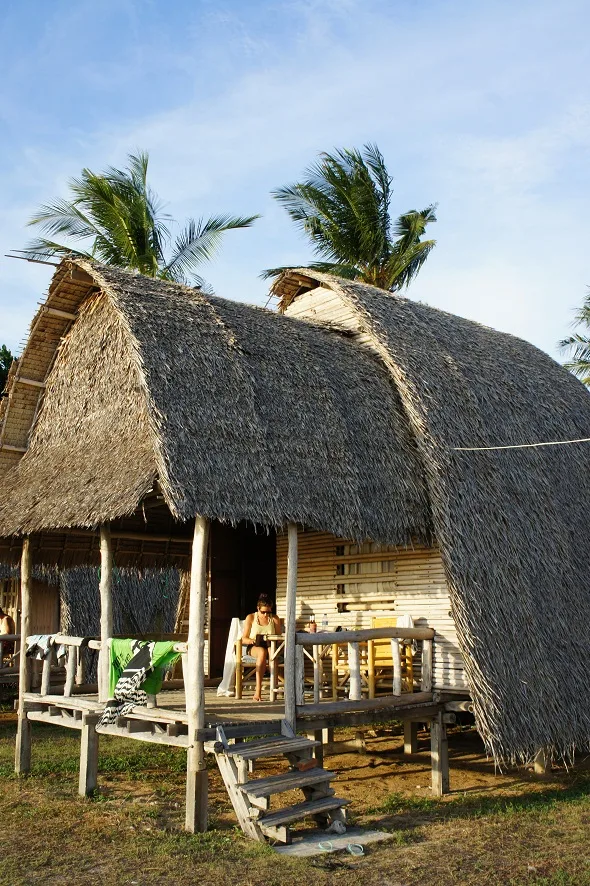 I remember sharing this photo years ago and I had a horrible message from someone basically saying I was a loser for sitting on my laptop while I was in Thailand. I was glued to my screen while I should have been out enjoying the country. That really knocked my confidence for a while and made me question what I was doing. Was writing stopping me from fully enjoying my experience!? Should I be waiting until I get home to write about a place and fully immersing myself in the destination while I'm there?
Thankfully, I now feel confident in myself and I'm happy and proud to be the kind of person who enjoys sitting and writing about my experiences like this!
But you do need to be really into it!
I remember turning down offers to go to parties or have drinks on the beach in favour of sitting alone and blogging. For me, this wasn't a sacrifice but for many people it would be.
4. I wasn't paid a penny for years
It's worth noting that, while I dreamt of a career as some kind of travel content creator, I wasn't paid a penny for at least four years!. I guest posted on blogs and websites and wrote my own daily blog posts (90% of which went in the trash because they were terrible!)
I then interned with as many websites as I could. These weren't just travel websites, I interned with fashion, fitness and women's lifestyle websites too.
5. Internships, internships, internships
I know internships are frowned upon these days because so many of them exploit young people and get them to work for free. There's also the issue that only wealthy people can complete internships as they can often be 40-hour weeks with no financial reward.
Thankfully, the good thing about writing for online publications is that many internships are also online and can be done flexibly.
I did about 4-5 unpaid internships before getting a paid internship at a travel website in London.
I learnt so much during all of my internships, even the ones that felt pointless at the time. I learnt about SEO and writing for online audiences, about submitting copy, pitching ideas, rearching topics, interviewing people, turning around copy quickly, editing, finding photos to accompany articles and generally working in a professional writing environment. I also learnt a lot just by sitting next to other writers and seeing how quickly other people worked.
One thing that is so important about making a living from writing is being able to do it quickly. Let's say you're getting paid £250 to write an article (whether that's for a client website or your own) and it takes you half a day then you're making a decent income. But if it takes you all week then you're going to struggle!
These internships gave me a much-needed confidence boost and the reassurance that this was the career for me. They also gave me the opportunity to attend networking events and start meeting people in the industry because knowing the right people can be half the battle!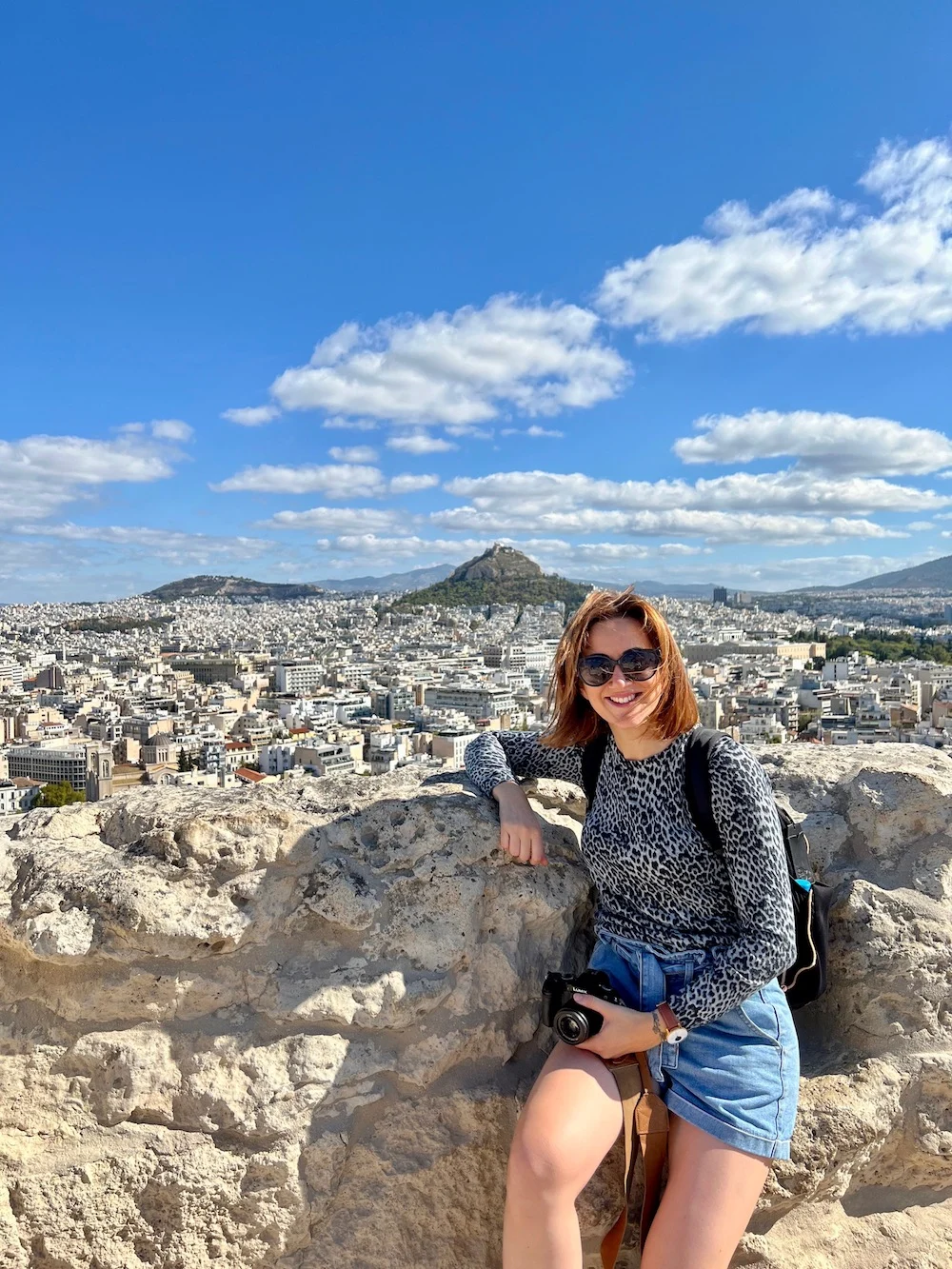 6. Writing for small sums of money
After my internships I started pitching to websites and getting paid small sums for my blog articles. And when I say small, I mean tiny!
I honestly don't see this as a bad thing. You can't just show up and pitch your articles to a massive travel magazine and expect to be getting £5,000 page spreads straight away. You need to learn how to pitch, hone your writing skills and learn to produce content that magazines or websites actually want.
Of course, not everyone agrees with this and many experienced writers will struggle to find work because there are always newbies on the scene looking to write for less.
This is true but you also have to start somewhere and this method worked for me.
7. Eventually getting noticed
After years and years I was eventually getting noticed and being paid a decent wage for my writing. Woohoo.
This also went hand in hand with my blog really taking off and having more opportunities as a blogger.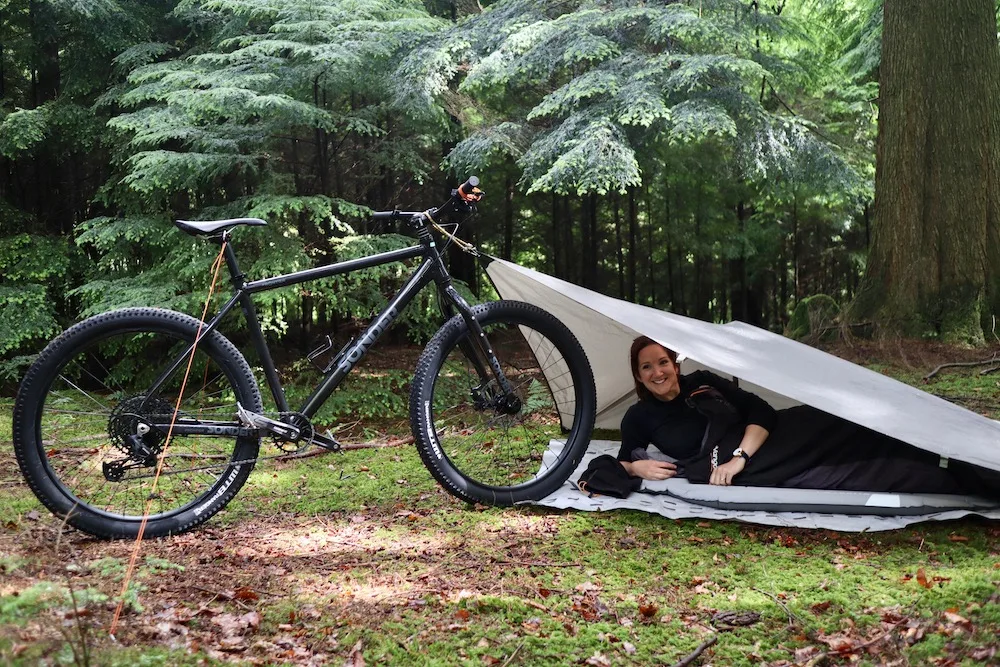 Opportunities come in all shapes and sizes, whether it's a luxury cruise or the chance to learn about wild camping and bikepacking in Wales!
8. How to 'get noticed'
There honestly isn't a 'trick' for getting to this stage, it really was just plodding along for years and writing hundreds of blog posts for both The Travel Hack and an array of online sites.
OK, 'plodding' sounds like it was a chore. It definitely wasn't a chore, I loved it. I still do!
It wasn't just the quantity of the posts I was writing but the fact that I learnt something from each post I wrote. It all feels quite obvious now but it's little things like realising any article with a number in the title performs best! It took me years of trial and error to figure all these things out. Sometimes you've just got to write 100 blog posts before everything seems clear!
And if you see anyone jump in the scene and be an 'overnight success', just remember that it's probably not their first attempt.
9. Having a blog is the best way to promote yourself
Now that I'm an established blogger, 99% of my work comes through my blog. I very rarely pitch for any work as my clients find me thanks to The Travel Hack.
When I do pitch for work, I can use my blog as a portfolio to show my clients what I do. This makes the pitching process much easier and having a huge portfolio of written work means I can almost always show them something similar to what they're looking for.
Having an online presence often means bigger fees too because you're not just creating content but you're bringing your audience with you.
You can often charge more for the travel content you're creating if you can prove your online following will read or watch what you've created!
Let's say a travel startup ask you to write some articles for their website. They currently have no following and no online presence at all. And you can guarantee that 5,000 of your followers will want to read what you've written for them, well that's super valuable for them! That's 5,000 new eyeballs on their website and potentially new customers for their product.
So in this day and age, it's really really important to have an online following and establish yourself as a voice of authority.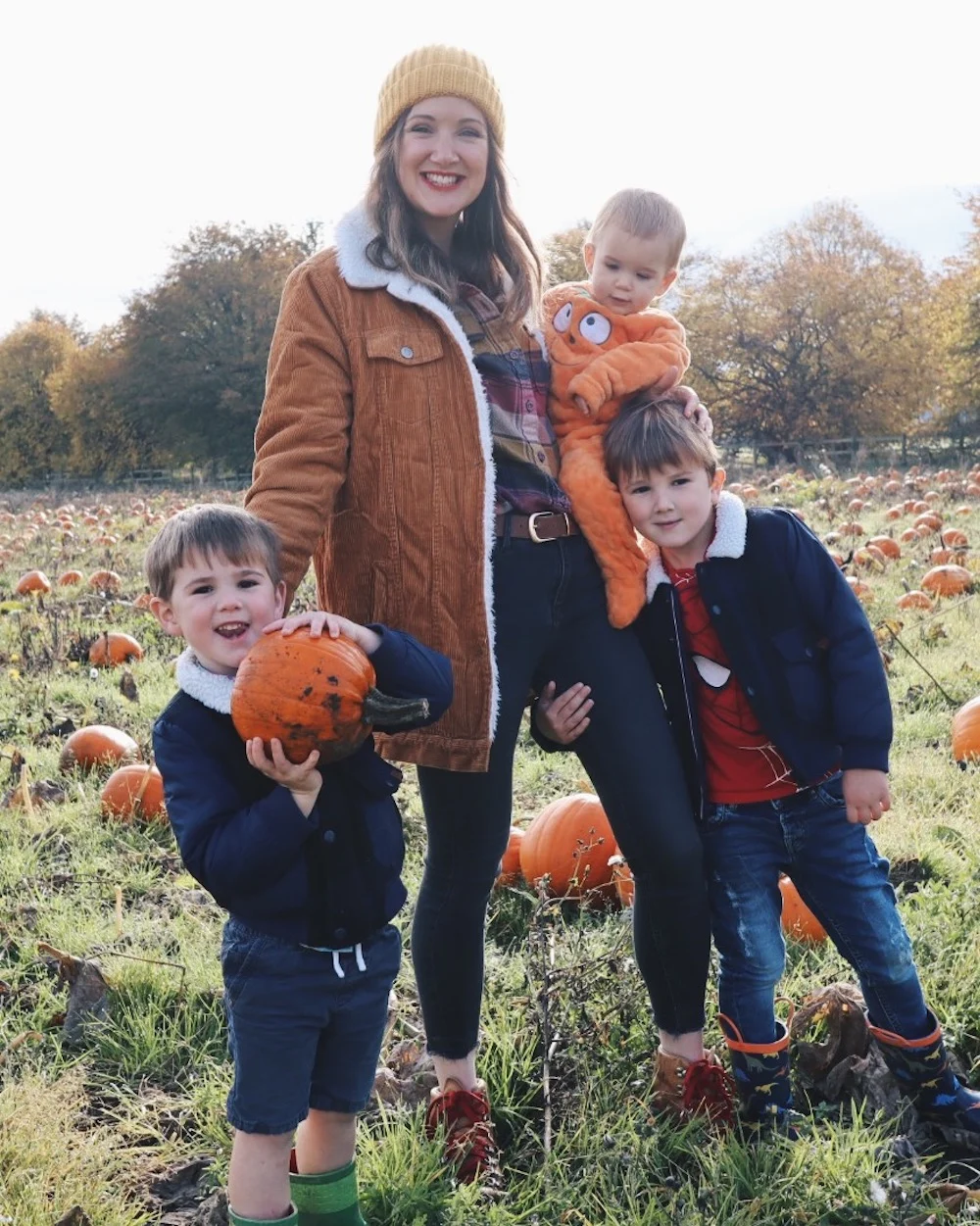 10. It'll be easier if you pick a niche within the travel industry
I know lots of content creators don't like to pigeon hole themselves into one niche as it feels restrictive, but it will actually lead to more opportunities and more work.
If you choose a niche then you can quickly become the expert in one particular field of travel. Yes, there may be fewer opportunities in that one niche but you're more likely to be chosen.
Many people over-complicate their niche but it's actually really simple – what are you an expert at? If you spent a year backpacking around Asia then that's your niche! If you travel with no luggage at all then that's your niche. If you live in Yorkshire and write about local places then that's your niche.
Don't try and think of some fancy niche that will require new skills and lots of research, stick with what you know now and keep writing about it!
11. Small travel brands need content too
When you think about pitching your articles to publications, you're probably thinking about travel magazines and newspapers and massive online sites. But don't forget that travel brands need content too.
When I worked at Flight Centre I was responsible for social media and blog content and I regularly used travel bloggers to write posts for the various blogs. If we had a sale on flights to Thailand then I'd ask my team of travel bloggers to write posts about Thailand. This would naturally bring in organic traffic from people researching the country for holiday ideas. These people were our target audience so it was an easy way for me to promote the Thailand flight sale and send our customers over to the sale page.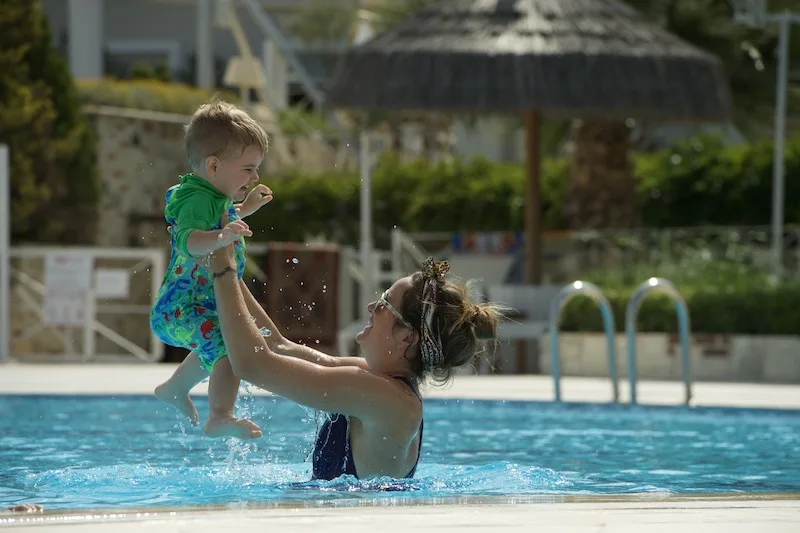 Working with Mark Warner to take some promotional images at one of their incredible resorts!
12. Tips if you want to find ways to make money from your love for travelling
The main thing I want to stress here is that if you're looking for a way to make money from your love for travelling then being a content creator isn't the only way.
If your skills and passions lie in writing, photography and video production then yes, content creation is ideal for you.
But if your skills lie in other areas then I'd 100% look into those areas first. You might be an incredible traveller but if you aren't a good writer then this is going to be a difficult path for you and will constantly feel like an uphill battle.
The Barefoot Nomad has some suggestions for travel jobs but don't forget that any job you can do remotely (which is a surprising number of jobs thanks to Covid!) can be done while you travel.
Read more: 10 simple hacks to help you work while travelling
Being a content creator as a career
One of the best things about being a content creator is that once you've got the skills, you can specialise in any type of content creation.
If you pickup a new hobby or your lifestyle changes then your career can adapt with you.
This blog is a perfect example of that. It used to be back to back travels but now I share more about my family and my life as a mum. I write for my clients about different things like my caravan, paddle boarding and even my new hobby of gardening.
It can be a really flexible career, both in terms of when you're working and also what you're working on. You can choose to go down lots of different routes and it's so exciting!
Having kids as a content creator
I wouldn't say having children helped my career but it definitely changed the way I worked and REALLY opened my eyes to the industry.
The main thing I learnt was that I could charge for virtually everything.
When I had my first son I had less time on my hands so I'd naturally prioritise my paid work.
I'd email back the brands who'd requested we collaborate with a simple, 'I'm currently working part time and I'm prioritising my paid work so I can't work on this right now.'
To my shock, these brands who'd always told me they didn't have budget would reply with a quick, 'OK, we'll pay you then…'
And that was probably the biggest game-changer for me as a content creator!