If you're thinking Tenerife is just all about package holidays and resorts then think again. The island has a striking volcanic landscape (did you know there are 300 volcanoes on the island?!) packed with hiking trails, gorges, unique plant life and fine-dining restaurants.
If you're planning a trip to Tenerife or would normally write it off as just another package holiday destination, this list has 50 of the best things to do in Tenerife might change your mind…
I visit Tenerife most winters as it's such an easy and affordable destination for winter sun. It's the largest of all the Canary Islands so there are loads of things to do in Tenerife to keep the whole family entertained.
Incredible Things To Do in Tenerife
1. Ride the Cable Car in Teide National Park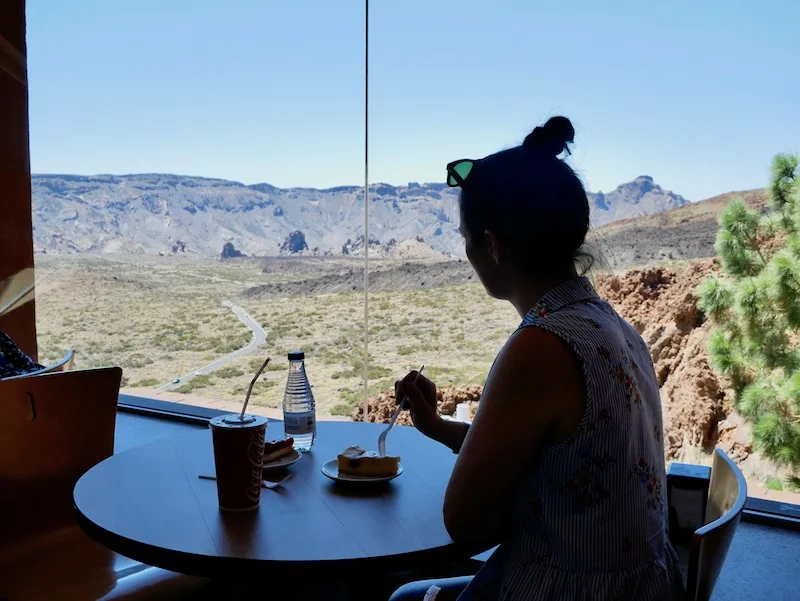 Teide Volcano is Spain's highest mountain, which is just one of the reasons why Teide National Park is also a UNESCO World Heritage Site. There are lots of hiking trails and panoramic viewpoints in this otherworldly desert landscape. But the cable car, Teleferi Teide, offers unrivalled views across the Canary Islands.
If you don't have a hire car, you can book a tour which includes hotel pickup, a ride in the cable car and a Mount Teide tour.
2. Explore the City of Santa Cruz de Tenerife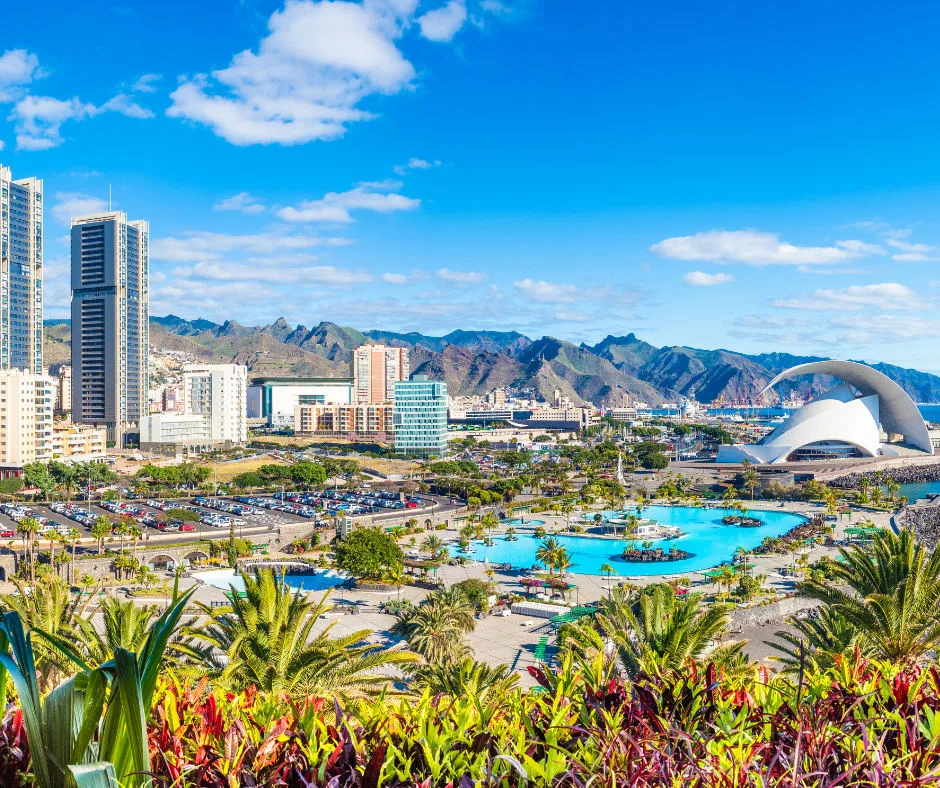 Santa Cruz de Tenerife is the island's sprawling capital city with a busy port and lots of diverse, stunning architecture.
Plaza de España was built in the 1920s on the ruins of a historic fort and the seafront. Auditorio de Tenerife Adán Martín is only 20 years old and resembles the Sydney Opera House. Some of the buildings in the Old Town date back to the 1700s. And there are so many museums, galleries, and other cultural things to do here.
3. Hike the Trails Through Anaga Rural Park – Best for hot summer hikes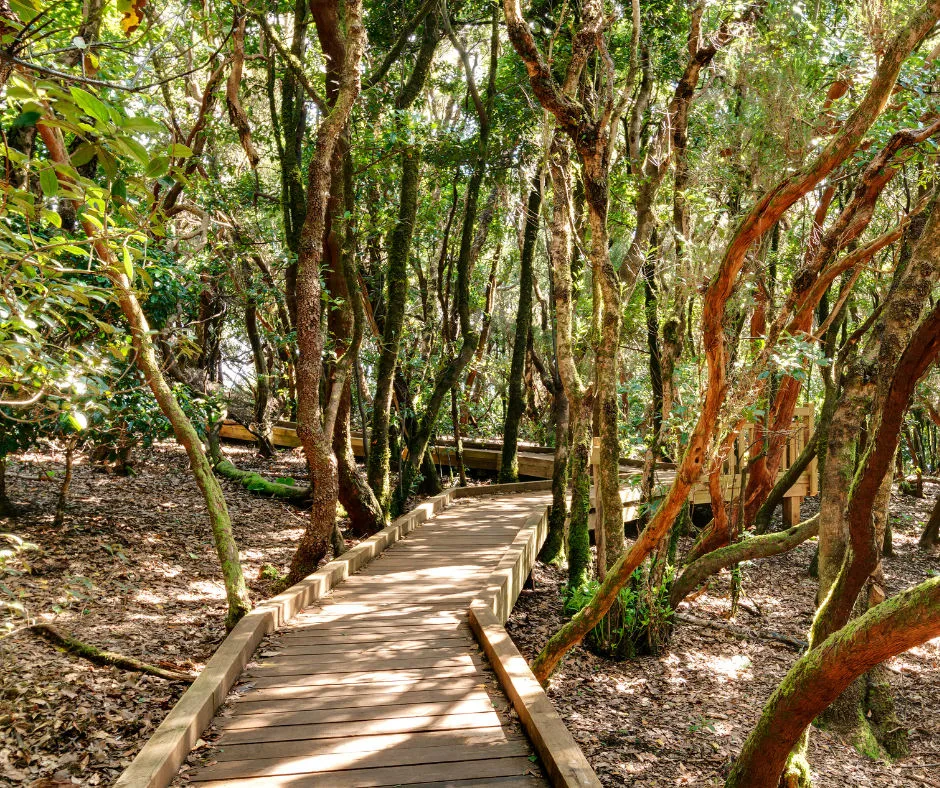 While Teide National Park dominates the southern part of Tenerife, Anaga Rural Park covers the northern tip. It's much, much lusher with lots of forests and wildlife which makes it a more pleasant place to hike as the growth offers shade. Las Vueltas is a favourite hiking trail for visitors looking for a hike with lovely scenery that isn't too strenuous.
You can book an Anaga Rural Park hiking tour which includes a 3.5 hour guided walk and lunch.
4. Join a whale-watching tour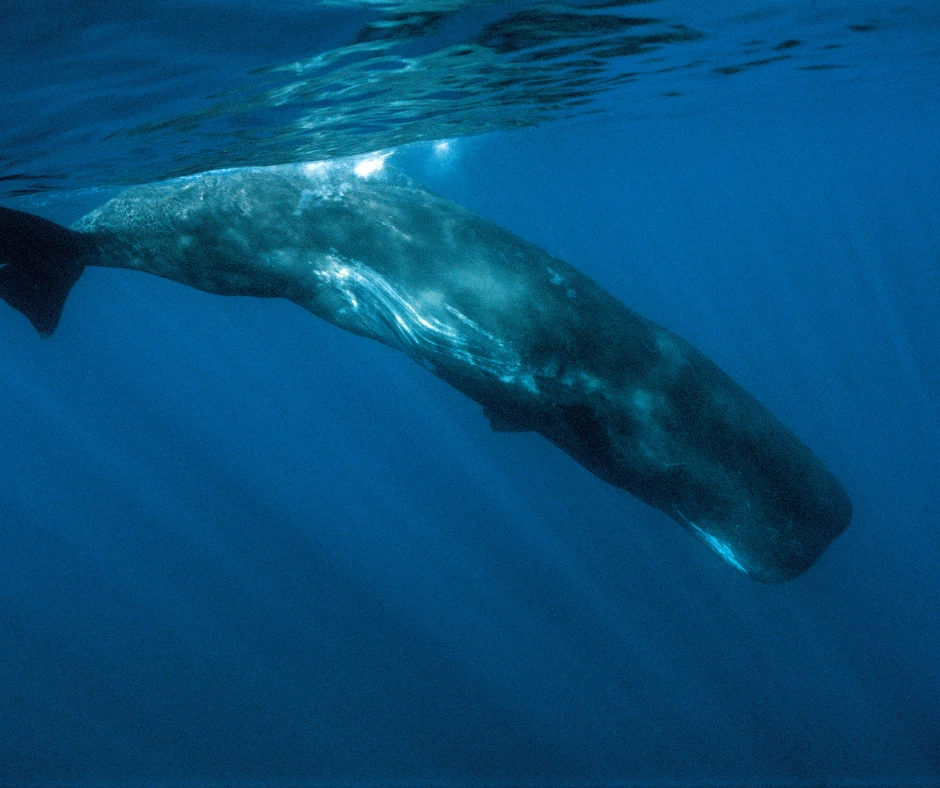 Did you know that Tenerife is one of only four places in the world that is home to pods of whales that don't migrate? You could potentially spot them year-round! Join a whale-watching boat tour for one of the best and most unique things to do in Tenerife. See how many of the 27 different whale species and dolphins in Tenerife's waters you can spot!
There are loads of whale watching tours you can join. Here's one that leaves from Costa Adeje and includes dolphin spotting on a boat with underwater windows for a great view!
5. Visit San Cristóbal de La Laguna Old Town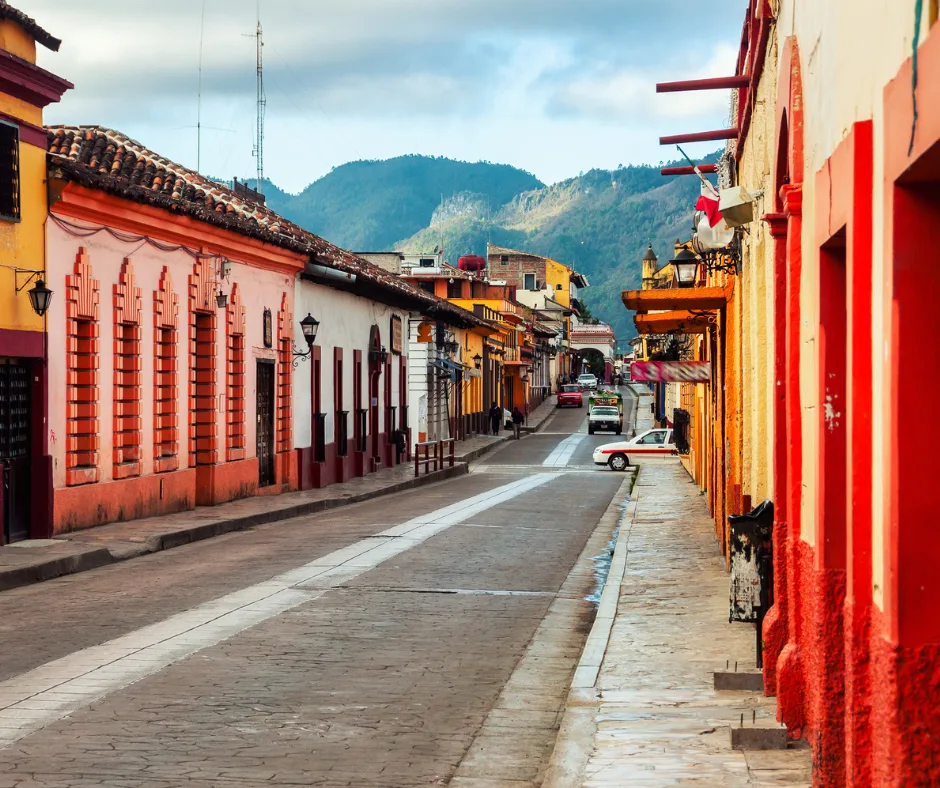 Tenerife has two UNESCO World Heritage Sites. You already know Teide National Park is the first and San Cristóbal de La Laguna Old Town is the second. Built during the 15th century, it was one of the first unfortified cities and has lots of historic monuments and churches like the Iglesia de la Concepción.
You can take a day tour which includes San Cristóbal de La Laguna Old Town and Anaga Rural Park in one trip!
6. Walk through the Masca Valley Gorge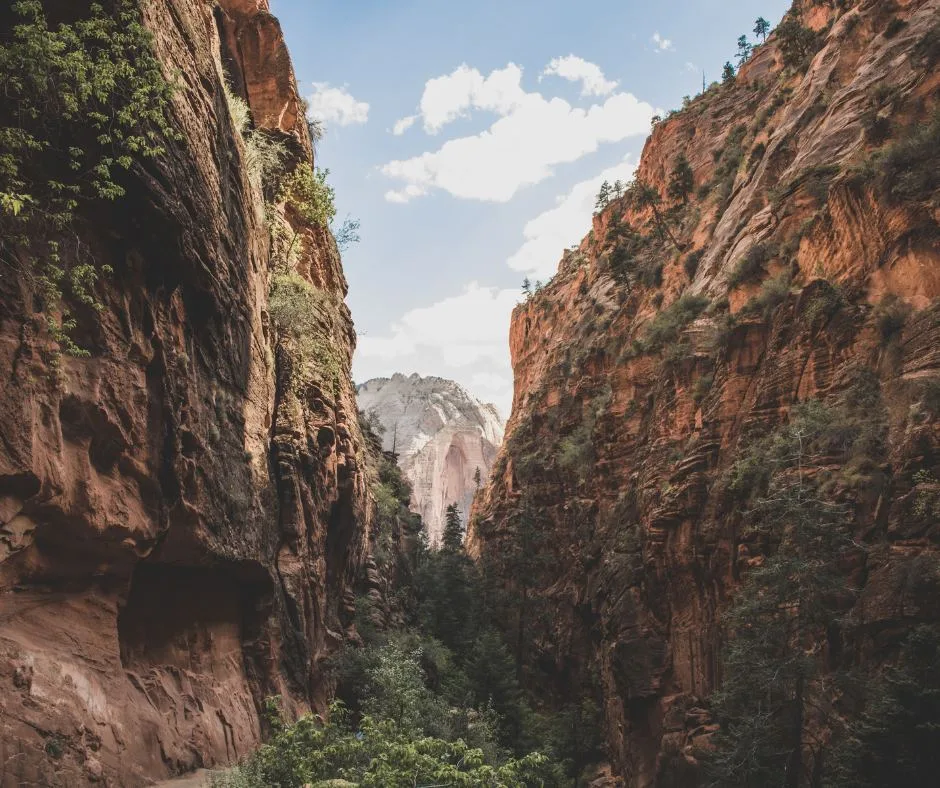 Barranco de Masca is a hiking trail in the south of Tenerife that leads to Playa de Masca on the coast. It's a rocky path at the bottom of a very deep gorge that is quite rugged so you'll need to wear a helmet! But it makes for a great adventure.
7. Discover underground lava tunnels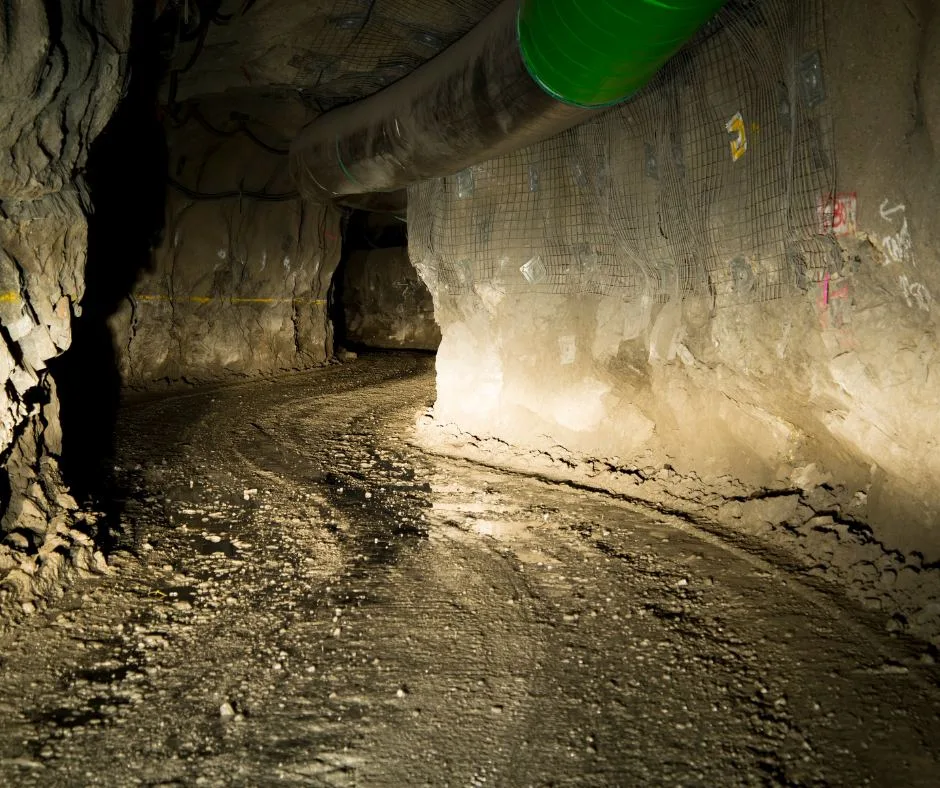 Cueva del Viento is a cave network with a secret. These underground tunnels were created by rivers of hot, molten lava thousands of years ago. Today, you can join a guided tour to walk through and learn about the science behind them.
8. Watch Sea Life at Loro Parque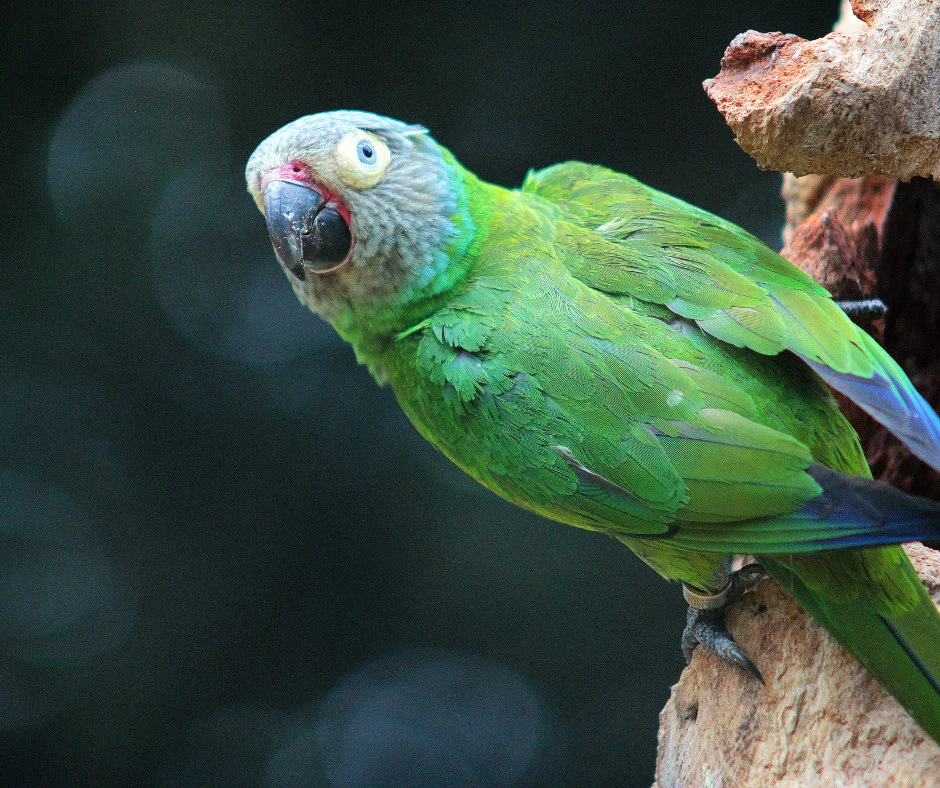 There are so many things to do in Tenerife with kids. One of the best activities is to visit Loro Parque. It's a cross between a zoo, aquarium, and a park because it has vast amounts of green space with tigers, gorillas, penguins, dolphins, and much more.
You can book regular tickets here or tickets with transfer included here.
9. Make a Splash at Siam Park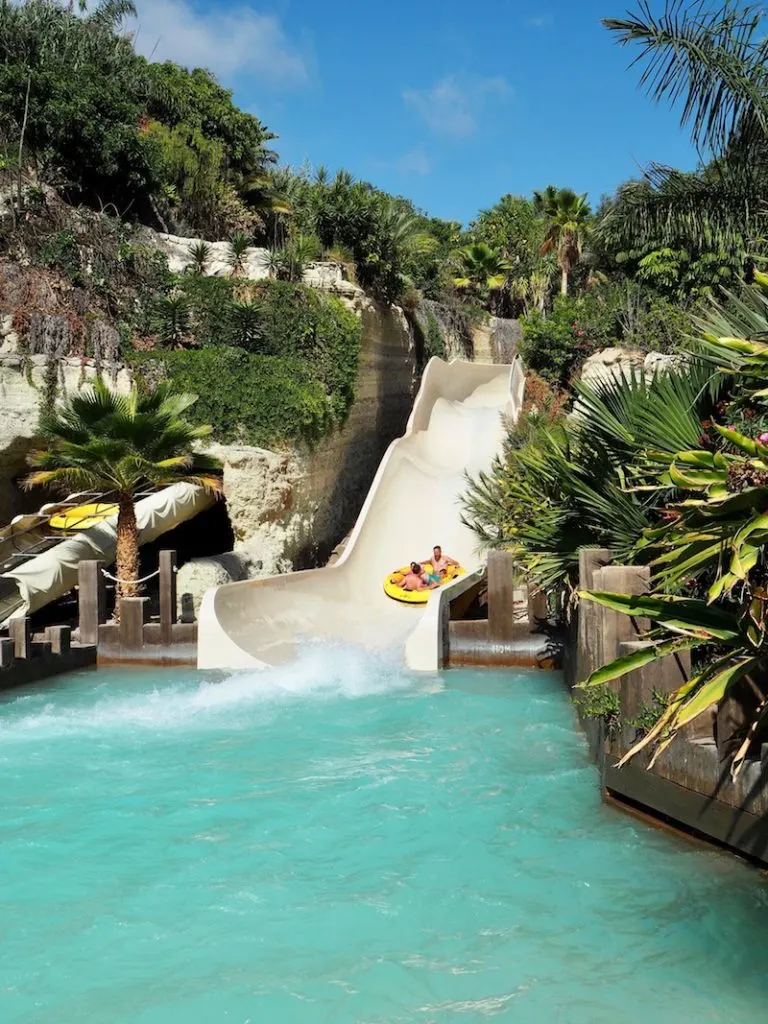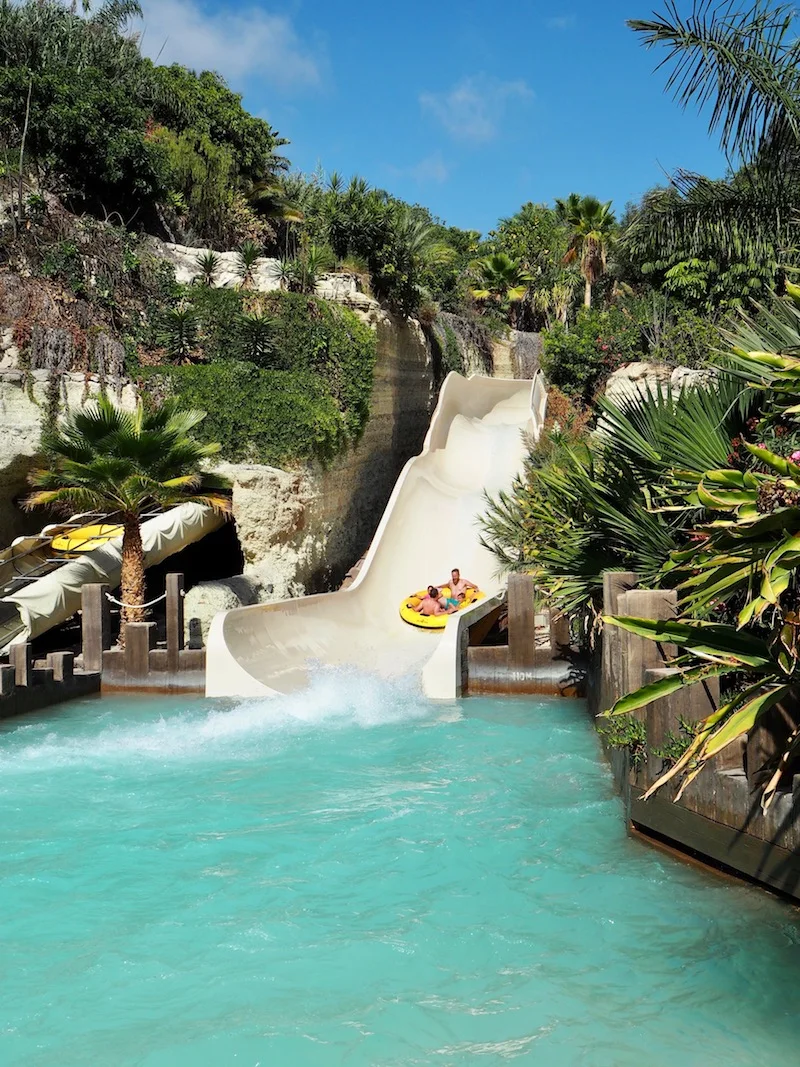 Siam Park is a waterpark that rivals anything you'll find in Disney World! It has a Thai theme where you can float down the lazy Mai Thai river or kick the speed up a notch on the Patong Rapids. Watch your kids tire themselves out flying down over 15 different slides surrounded by lush forests.
Get your Siam Park tickets here. There's always a queue to get into Siam Park so definitely pre-book your tickets to beat the queues.
Read more: The secret Siam Park beach you need to know about
10. Dive or Slide into Aqualand
Is Siam Park not enough? I doubt that, but if you want to check out another waterpark then Aqualand is just a few minutes down the road. It also has tube slides, pools, and other water activities for kids of all ages. Aqualand isn't quite as good as Siam Park so if you do plan to visit both waterparks in Tenerife then I'd recommend going to Aqualand first.
Get your Aqualand tickets here.
11. Lounge on Playa del Duque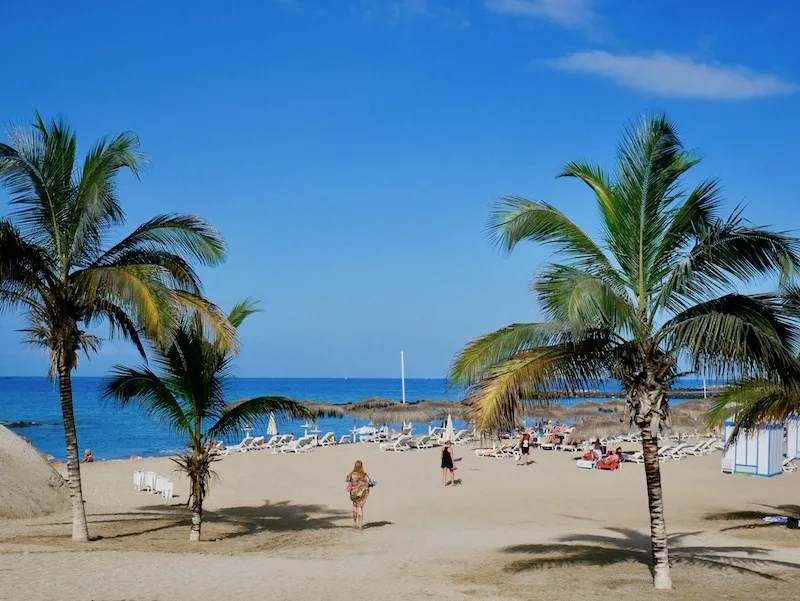 This is a popular beach with soft white sand and turquoise waters located between La Caleta and Playa de las Américas and close to many great resorts. There are sun loungers to rent plus tons of bars and restaurants nearby.
12. See the wildlife at Monkey Park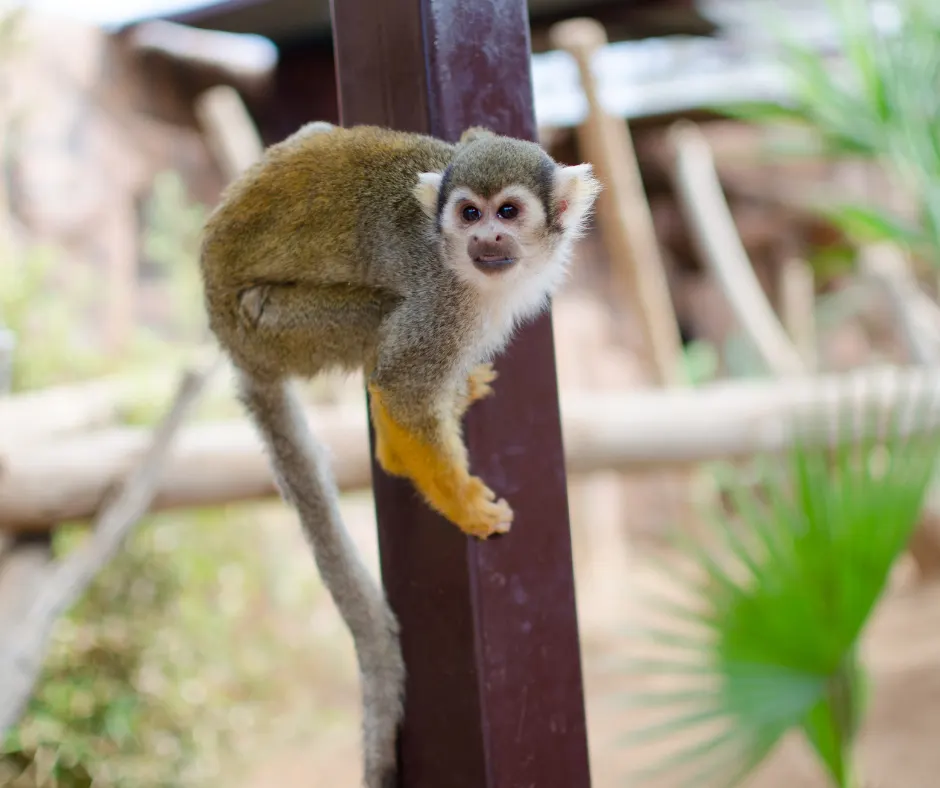 This specialist zoo is a breeding centre for endangered primates. You can help them fund their mission by visiting this zoo to meet their monkeys and if you arrive at lunchtime you might even be able to feed them!
13. Dine at Bocaditos & Mar
One of the best restaurants in Playa de las Américas, Bocaditos & Mar serves traditional Spanish food with a sea view.
14. Swim or Lounge at Lago Martiánez
This outdoor swimming pool is even more popular than some of Tenerife's beaches. In Puerto de la Cruz, this artificial lake made of seawater has restaurants and bars on site too, almost like a mini resort.
If you don't have a car and want a simple way to reach Lago Martiánez then you can book this return transfer from the south of Tenerife.
15. Watch the Sunset at Los Gigantes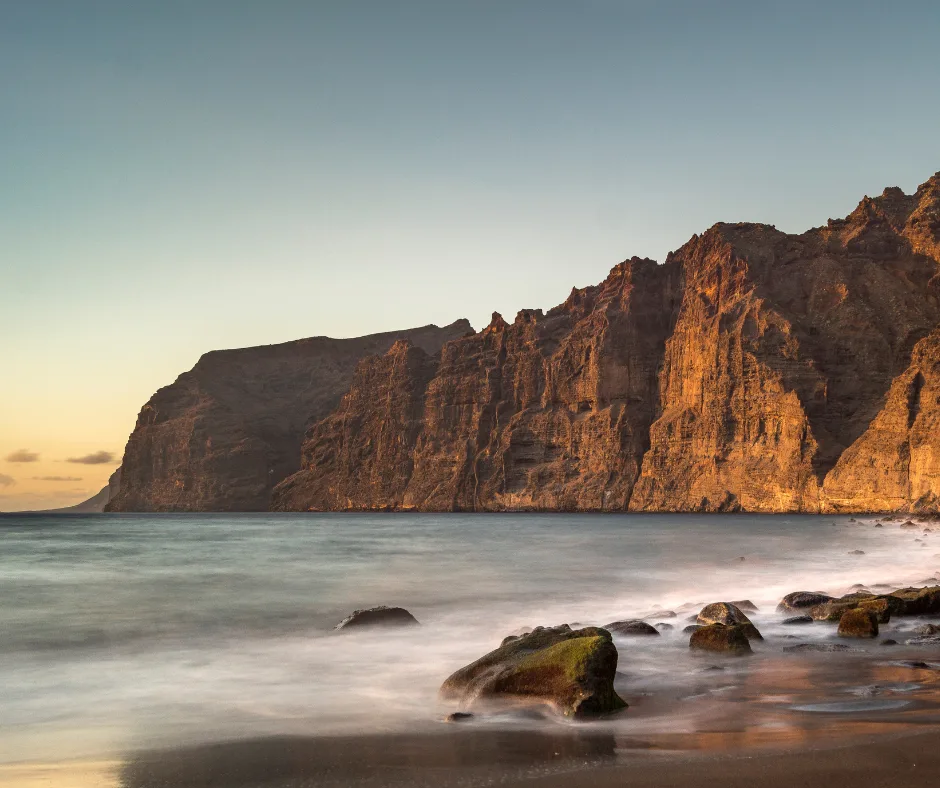 Los Gigantes is a rocky, dark sandy beach surrounded by dramatic cliffs and a harbour. Not an ideal beach for sunbathing but it looks spectacular at sunset and is a great spot for photos!
16. Drive Through the Orotava Valley
If you're renting a car on your trip to Tenerife, you must drive through the Orotava Valley. You'll see the banana trees, small villages with traditional Canarian architecture, and even sea views as you ride over the hills.
17. Dance at Papagayo Beach Club
This upscale nightclub is one of the best places for a dance in Tenerife. It has its own beach, live DJs, and food if you get a bit peckish after burning all your energy on the dancefloor.
18. Stop and Smell the Roses at the Botanical Garden
This is one of the top things to do in Tenerife if you're a garden lover! The Tenerife Botanical Garden in Puerto de la Cruz might not have roses, but they do have lots of tropical and sub-tropical plants. They even have a 200-year-old fig tree!
19. Hike to Playa de Masca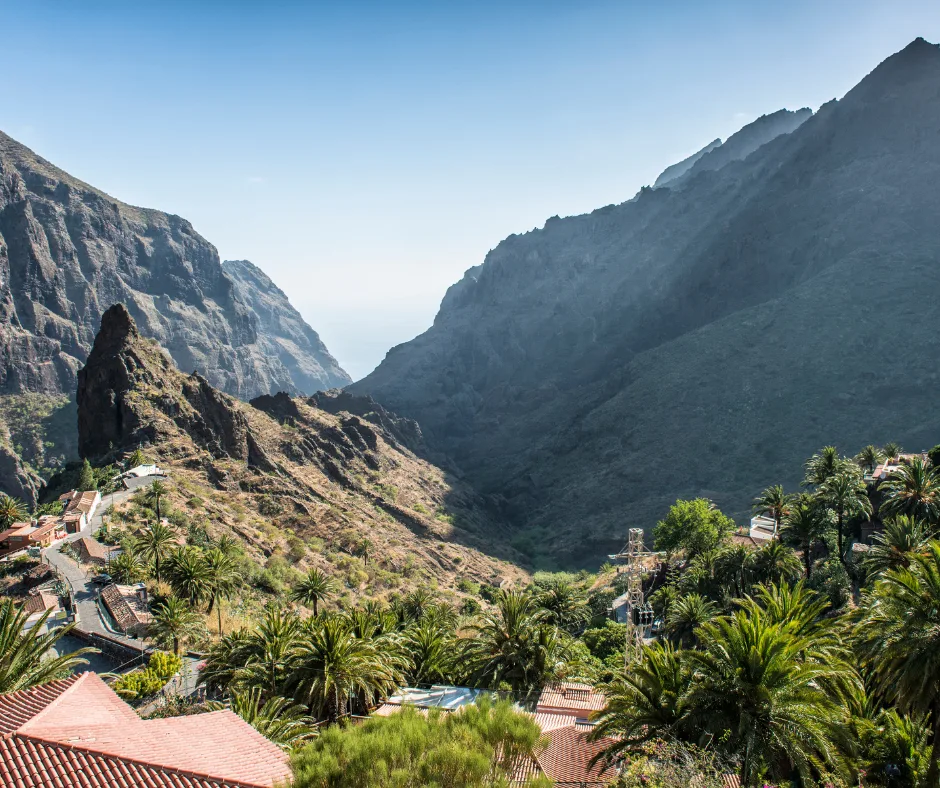 This grey, rocky beach with palm trees is what you'll find at the end of the Masca Valley hike. It's a beautiful beach bookended by high, gorge walls which will make you feel like you've reached the end of the earth.
If you don't fancy hiking, this Tiede and Masca Valley VIP bus tour looks like a great way to enjoy Masca Valley in comfort.
20. Witness the Pyramids of Güímar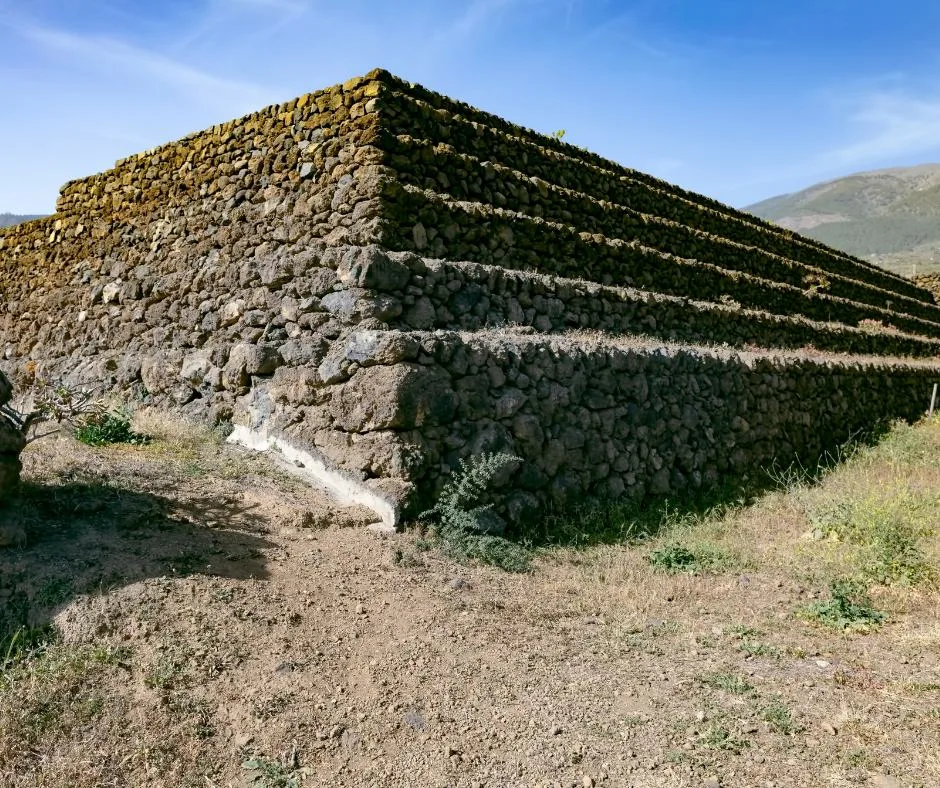 Not only does Tenerife have lava-made tunnels, but it also has pyramids made of lava stones. The Pyramids of Güímar are approximately 4,000 years old and you can learn more about why they were built in this open-air entomology museum.
You can take a tour to see the pyramids here.
21. Tuck into the Char Steakhouse
Eat at Char Steakhouse in La Caleta if you fancy a break from seafood. They serve juicy burgers, ribs, and more.
22. Trek to the Barranco del Infierno Waterfall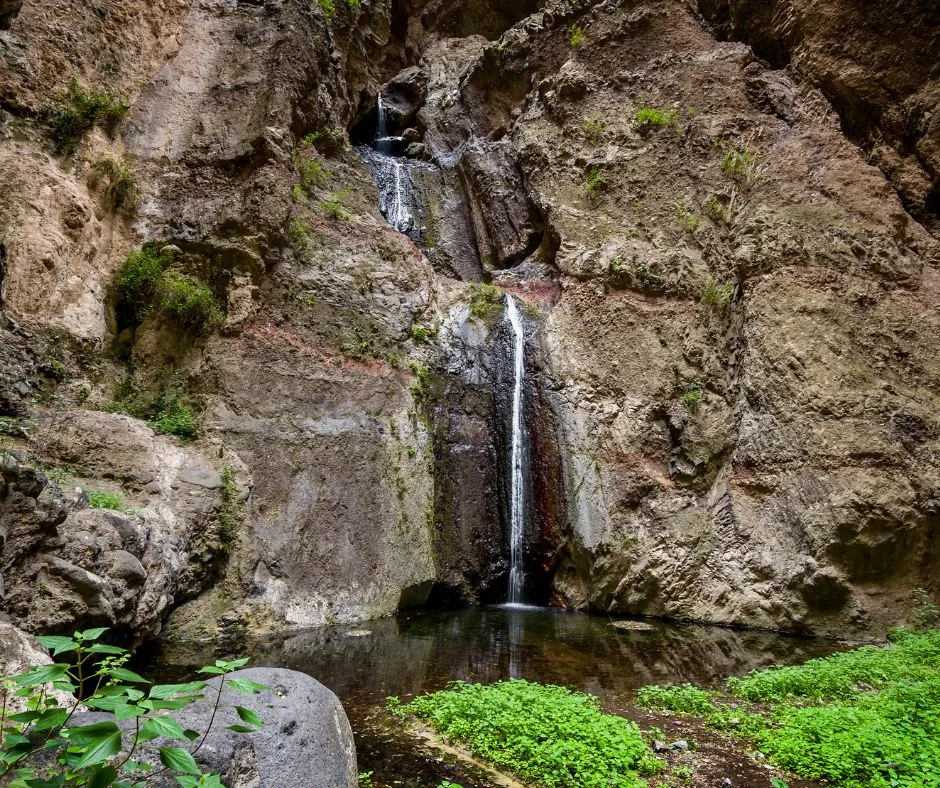 There are some fantastic waterfalls in Tenerife but Barranco del Infierno is one of the best. This is a short hike through a nature reserve in a gorge with the waterfall waiting for you at the end. This is the most famous gorge and one of the best outdoorsy things to do Tenerife!
23. Windsurf on Playa de El Médano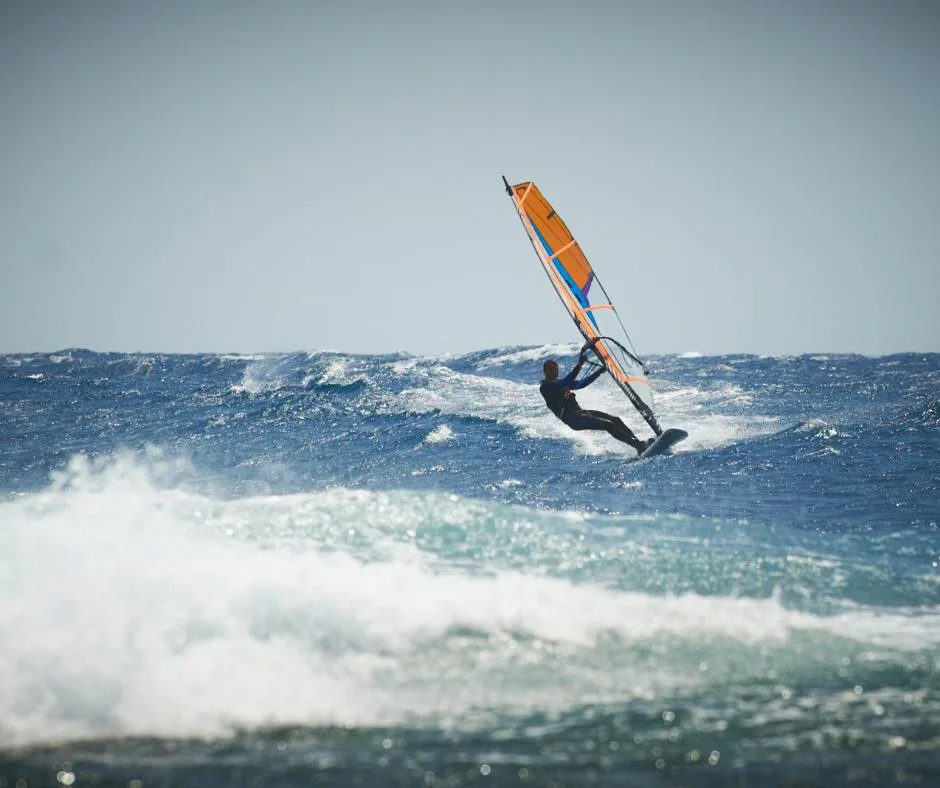 Playa de El Médano is a windsurfing and kitesurfing hotspot thanks to its powerful waves. It's also a popular spot for swimmers, sunbathers, and all types of beachgoers because the town of El Médano has lots of amenities and is a popular resort town.
Check out Tenerife Windsurf Solution for lessons and equipment hire.
24. Visit the Finca Canarias Aloe Vera Güimar Farm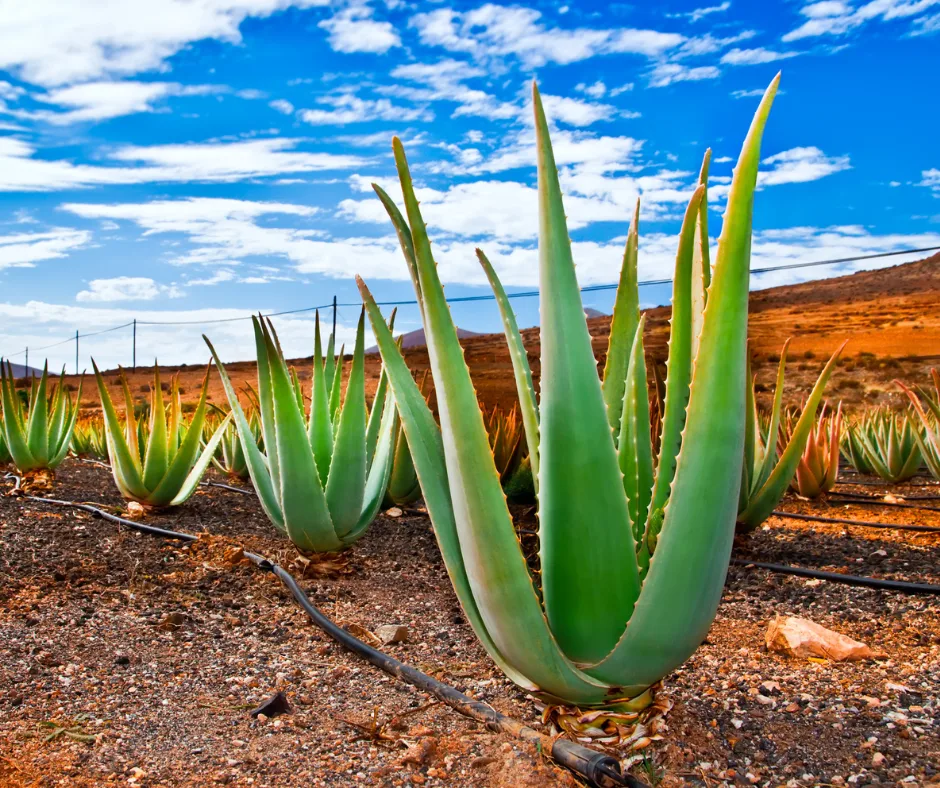 This is one of the more unusual things to do in Tenerife but did you know you can visit an aloe vera farm?
Succulents grow everywhere in the Canary Islands because of their desert terrain, including aloe plants. Picking up some aloe vera cosmetics made in Tenerife is the perfect souvenir! Visit the Finca Canarias Aloe Vera Güimar Farm to see exactly where they harvest the plant and buy some of their products from the gift shop.
25. Sip and Nibble at the Wine&Cheese Bar
Exactly what it says on the tin, Wine&Cheese Bar serves beautiful local wines and small plates. It's tucked away down a side street in Santa Cruz de Tenerife.
26. Stargaze at Teide's Observatory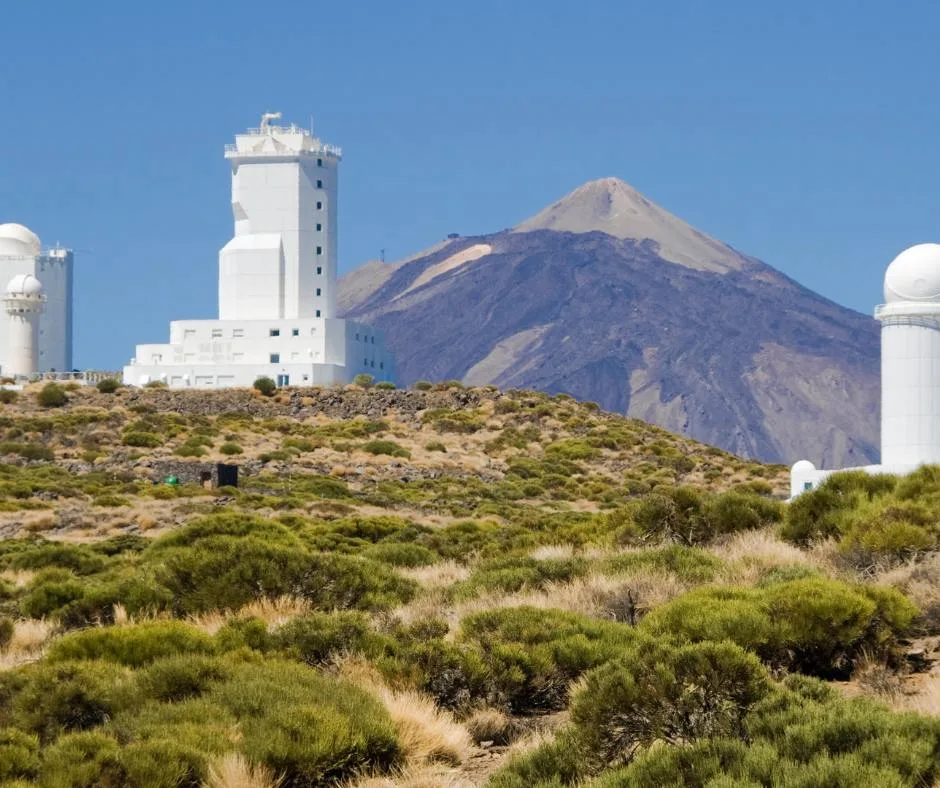 Due to its size and lack of light pollution, Teide National Park is one of the best places to stargaze in Tenerife. Book a tour of the observatory to learn about the amazing constellations you can see from their telescopes and you might even spot some planets.
You can book a guided tour of the observatory here.
27. Swim at Playa de Roque Bermejo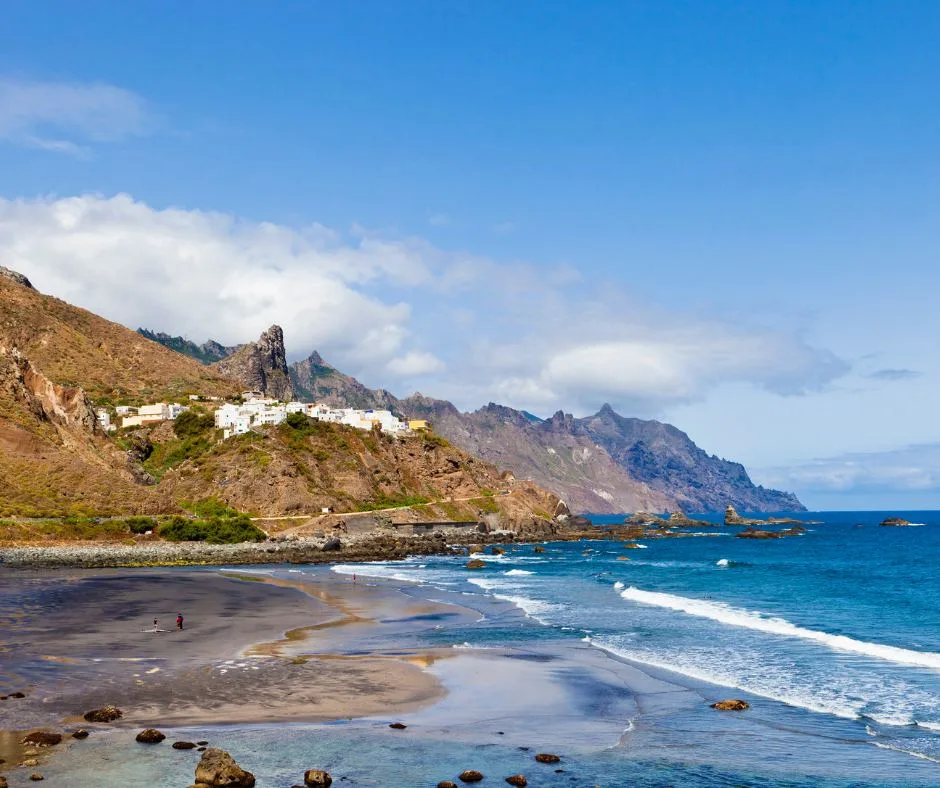 This is possibly the northernmost beach on the island at the tippy top of the Anaga Rural Park. It has dark sand and turquoise water with small rock pools that you can swim in. Plus, there's a cool lighthouse!
28. Wine Tasting at Casa del Vino
The old estate is now a museum dedicated to one of the most magical substances on earth: wine! There's also a restaurant and they offer wine tastings and cheese pairings.
Get your museum ticket with food and wine tasting here.
Or you want more of an all-day foodie experience, check out this full day gastronomy and wine tour!
29. Eat at Mesón Asador Casa Rodrigo
Mesón Asador Casa Rodrigo might look like an unassuming and casual cafe from the outside. But it's actually a hidden gem serving amazing meals at a fraction of the cost that similar restaurants charge in Tenerife's busy cities.
30. Take a Cooking Class at Bodegas Monje
Bodegas Monje is actually a winery, but they also offer wine tastings and cooking classes from their hilltop estate with a sea view. Once you eat lots of amazing traditional Canarian food on your trip, you'll want to make it yourself when you get home!
If you're looking for something different (adults!) you could take a look at their Wine & Sex experience….
31. Stroll Along Playa de la Tejita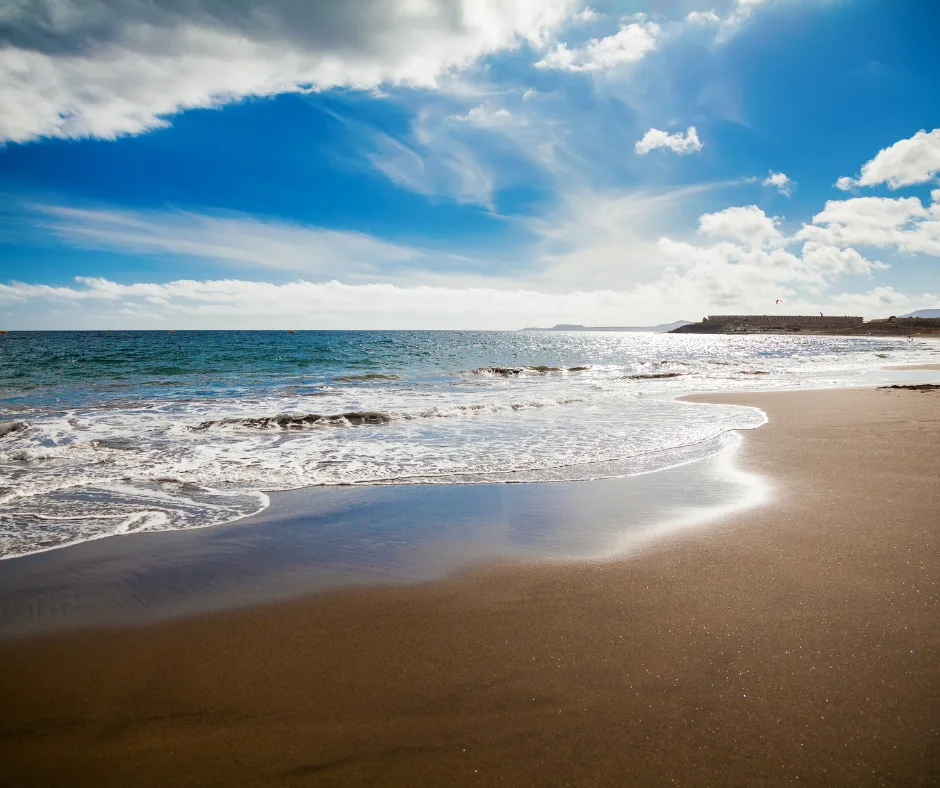 The most popular thing to do in Tenerife is obviously to go to the beach! Playa de la Tejita is the largest sand beach in Tenerife. It's also 100% natural and untouched with mountains on either side and not one sun lounger in sight.
32. Swim in a Natural Lava Rock Pool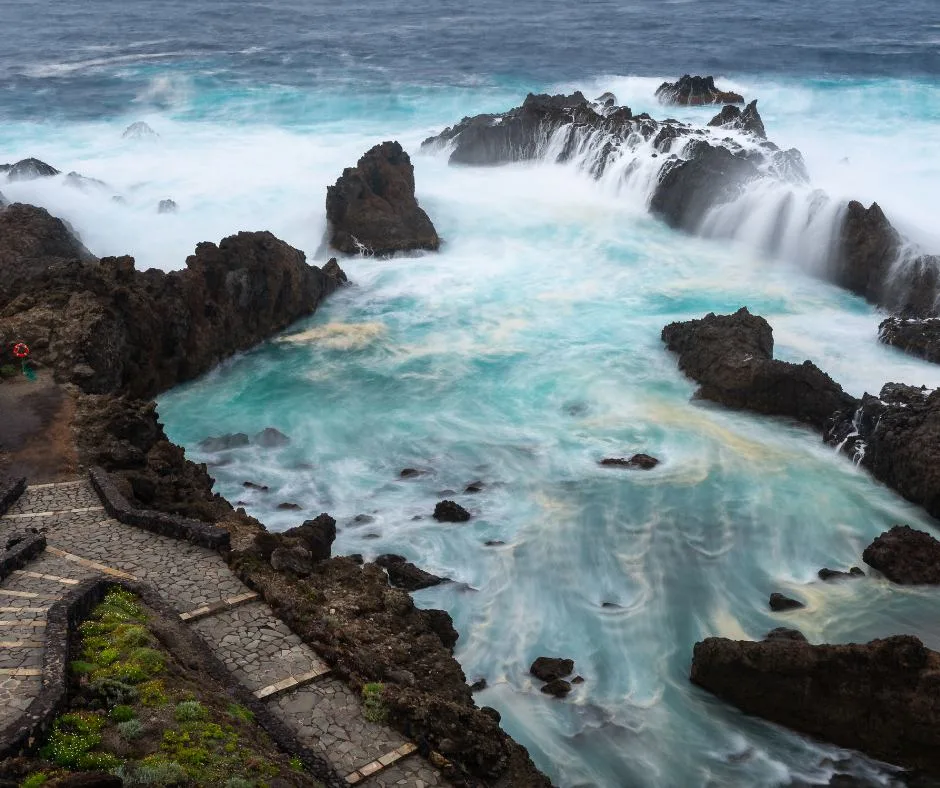 Tenerife is full of natural rocky swimming pools caused by volcanic activity. You can safely swim in the bright turquoise water thanks to steps built into the rock face. Popular natural swimming pools include Piscinas Naturales de El Caletón, Charco del Viento and Los Silos.
33. Watch Live Music at The Vault Bar
This bar might look like a tourist magnet during the day with sports matches on every TV, but by night The Vault Bar is a relaxing, friendly pub that often hosts live musicians.
34. Play a Round of Golf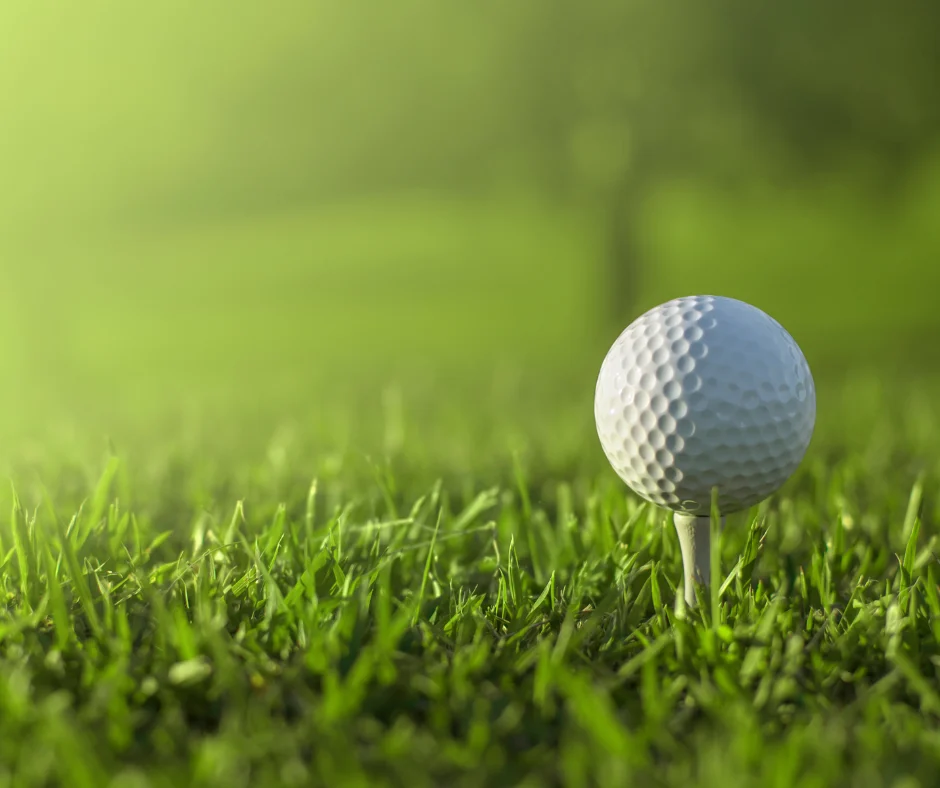 Tenerife has nine golf courses, so it's a popular activity for those wanting to have a round or two on holiday. Abama Golf Resort is one of the best along with Amarilla, Adeje, Golf del Sur and Las Americas.
Travel Hack tip: It's worth noting that golf in Tenerife is very expensive and should be booked well in advance.
35. Surf at Playa de Benijo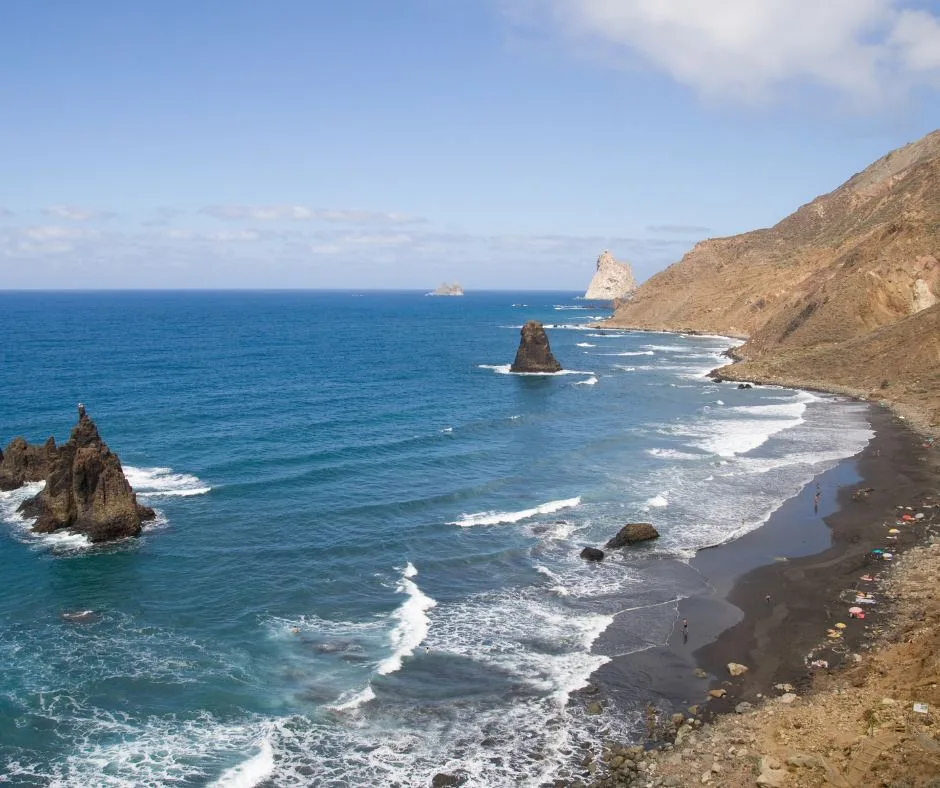 Tenerife is a volcanic island, so it's not surprising that there are lots of beaches with volcanic black sand! Playa de Benijo has waves that are perfect for surfers but the sand is much softer than other black beaches in Tenerife so you could sunbathe too.
36. Check Out the Street Art Murals on Calle Mequinez
There's a cool side to Tenerife that not a lot of people appreciate. But if you walk up and down Calle Mequinez in Puerto de la Cruz then you'll see lots of amazing, huge street art murals. And there are more around the island, so keep an eye out for them!
37. Eat Tapas at El Tejado
Tapas might be traditional Andalusian food, but there's no reason you can't enjoy it in Tenerife! Especially when El Tejado serves such incredible dishes.
38. Spot Ancient Drago Trees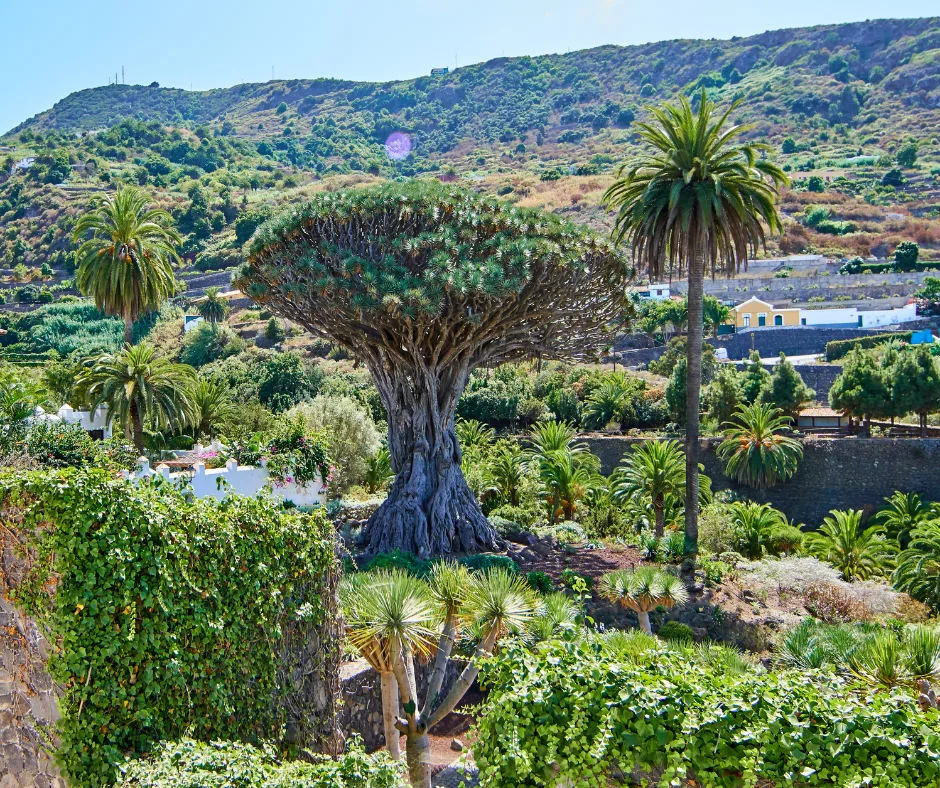 If you're looking for hotspots for your Insta photos then this is it! Also called a 'dragon' tree, these are sub-tropical trees you'll find all over the Canary Islands. One of the oldest (and largest) is Drago de Icod de Los Vinos near Las Cañas. It's also known as Drago Milenario because it's supposedly over 1,000 years old!
39. Sunbathe on Playa de Martiánez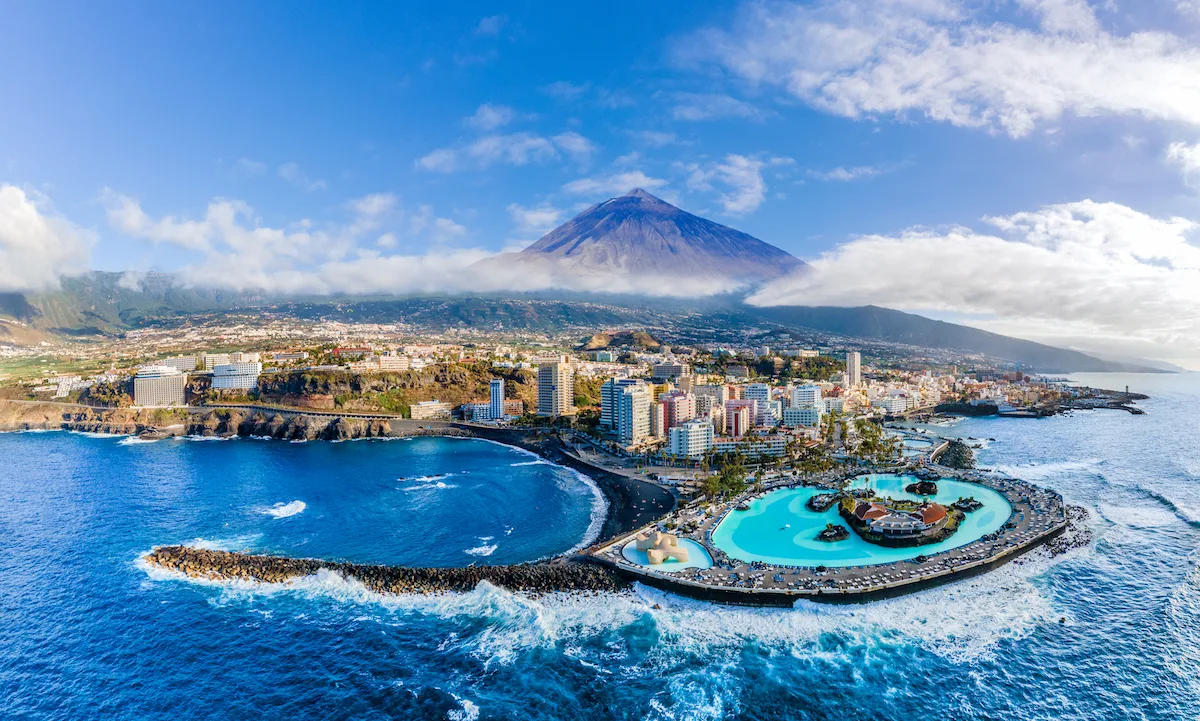 One of the best beaches in Puerto de la Cruz, this black sand beach is lined with a promenade full of restaurants, bars, and resorts.
40. Celebrate the San Andres Festival
Want to attend a cultural festival in Tenerife? Book your trip around November 30th when the island celebrates San Andres Festival. This is a wine festival with lots of traditional events and performances.
41. Enjoy the Views from Zambra SkyBar
The Zambra SkyBar is classy cocktail bar in Tenerife's capital city and offers tasty drinks and beautiful vistas across the harbour. This is a beautiful place to watch the sunset and that glass box swimming pool is something else!
42. Visit the Cave Houses of Chinamada
You'll find the small village of Chinamada in Anaga Rural Park but it looks unlike any other village on the island. There are at least 30 'cave' or 'troglodyte' homes here surrounded by potato farms.
43. Learn to Scuba Dive With Diving Tenerife Scuba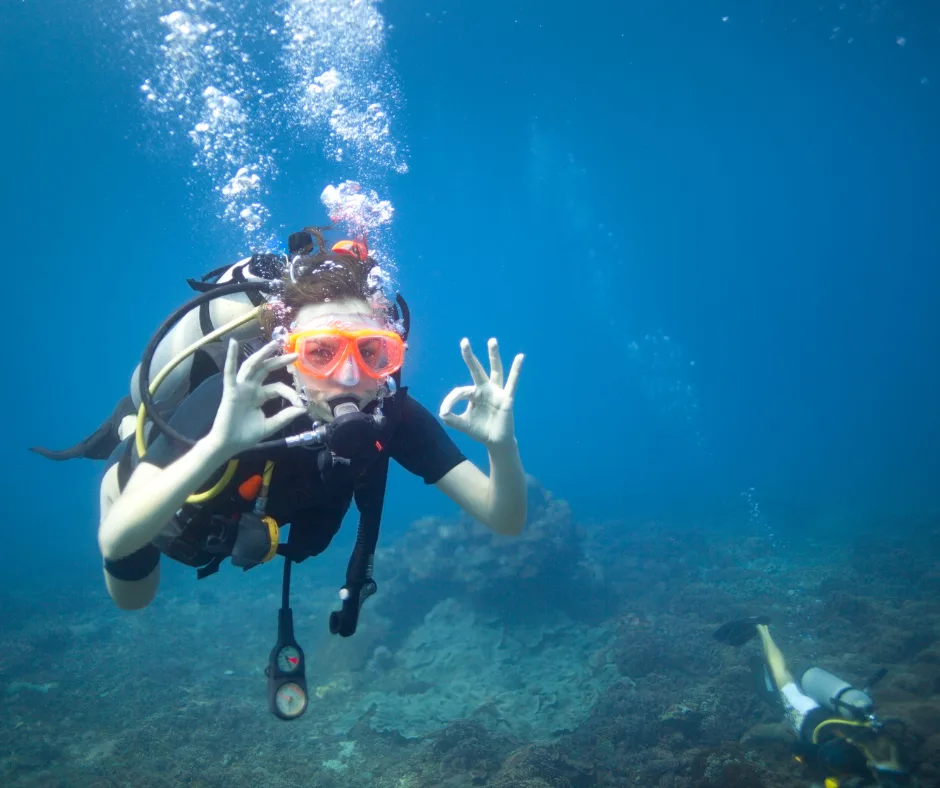 Tenerife has stunning topography and sealife in its coral reefs around the coast. Plus, there are lots of interesting ship wreckages to explore. Those are just some of the reasons why it's a great place to learn to scuba dive!
You can book a beginner's scuba diving experience in a turtle area or do a 'try dive' in a protected bay. A try dive is a fun and affordable way to give scuba diving a go without committing to a costly course.
44. Snorkel at Playa Amarilla
Playa Amarilla is a small, rocky beach. But it's become popular because it's an excellent place to snorkel and see some of Tenerife's best sea life. It's a perfect alternative to scuba diving.
45. Relax and Bahia Beach
Bahia Beach is a chilled out beach club and restaurant in Palm Mar and it became a firm favourite for us during our last trip to Tenerife. The food is delicious and there's a relaxed but exclusive atmosphere here. You can hire comfy beach loungers or sit in the restaurant while the kids play in the sand. The service is a little slow and it's expensive but I think it's worth it for the amazing food and drinks, the gorgeous location and the atmosphere that feels more like Ibiza than Tenerife.
46. Join a Guachinche Food Tour
Guachinches are makeshift restaurants (glorified food stalls) dotted all around the island on backroads and side streets. They serve casual yet delicious local dishes like chickpea stew and battered fish and locals are often wary about telling tourists their favourite ones. Joining a guachinches food tour is the best way of finding the best places.
47. Play on Playa de las Teresitas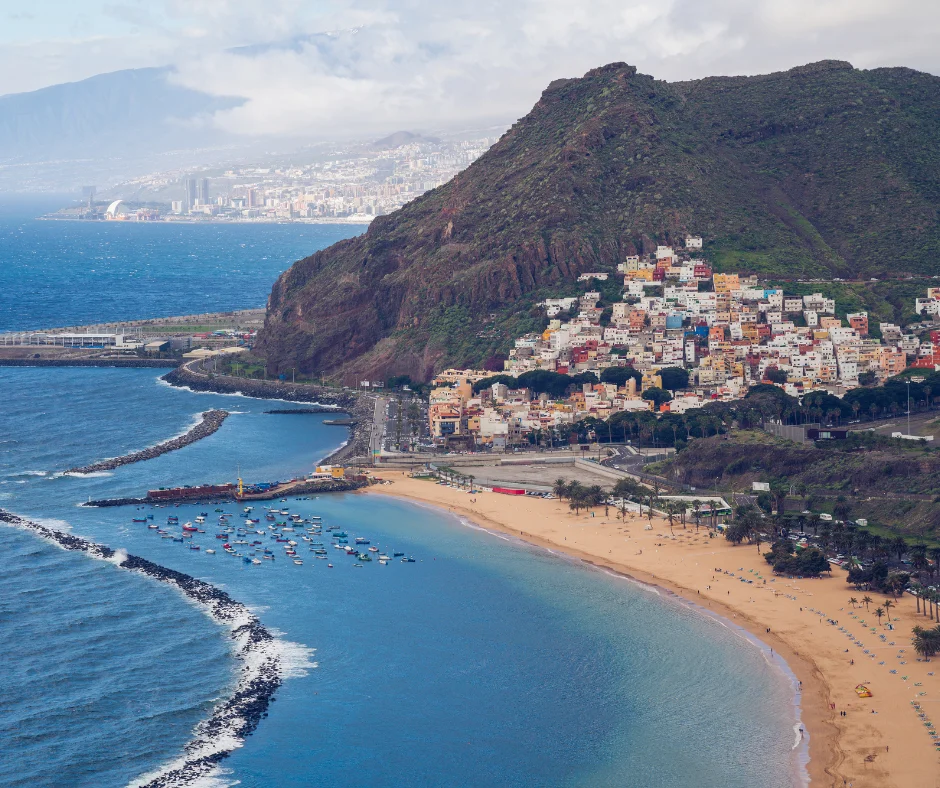 Lined by palm trees, this beach boasts 1.5km of soft yellow sand with showers, restaurants, and everything you could possibly need for a family day at the beach. You won't believe that this beach is actually man-made!
48. Stop by charming small villages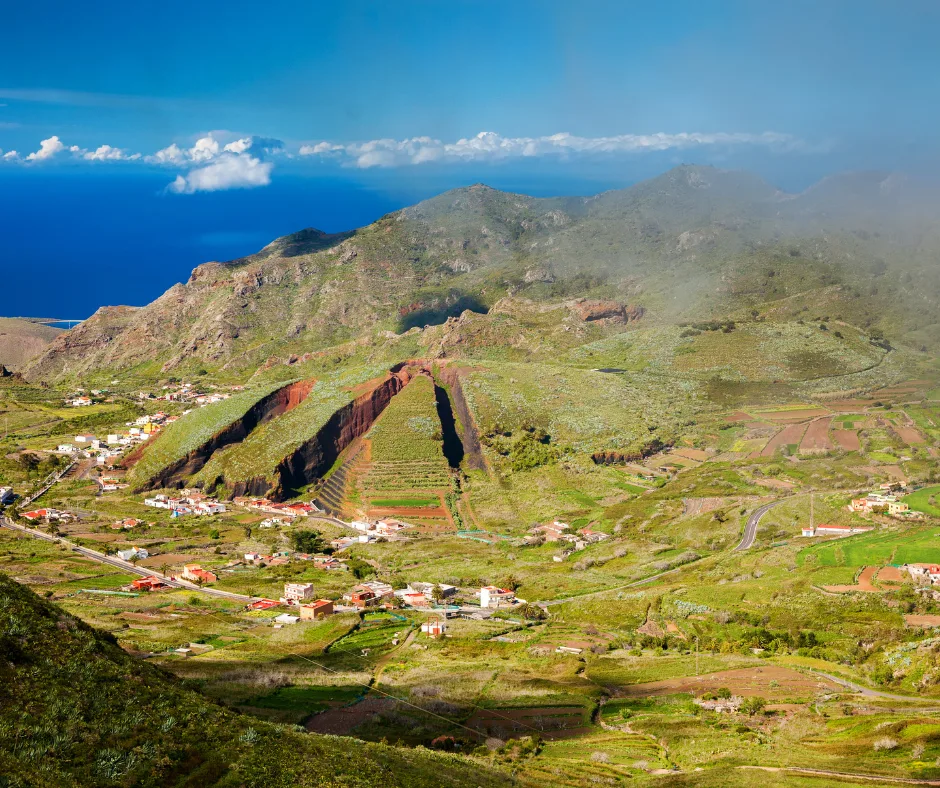 One of my favourite things to do in Tenerife is to take a road trip and stop at all the cute little villages along the way! In between the big cities, there are lots of cute cobblestone villages that make great road trip stops. Vilaflor, El Palmar de Teno, and Candelaria are just three villages you should make an effort to explore on your drives up and down the island.
49. Drink at The Attic Rooftop Bar
The Attic Rooftop Bar is a fun and friendly bar in Los Cristianos serving cocktails like frozen margaritas and their signature drink 'sex on the attic'. You'll find great views and an even better atmosphere.
50. Stay at the Hard Rock Hotel
There are so many incredible five-star, all-inclusive resorts, hip boutiques, and picturesque places you can stay in during your trip to Tenerife. But if you're planning a luxury but family-friendly trip then you should stay at the Hard Rock Hotel. With three pools and huge modern suites, it's unbeatable.
I stayed at the Hard Rock Hotel Tenerife a few years ago and loved it. You can read my full review for the Hard Rock Hotel Tenerife here.