You guys all know how much I love glamping. I love being in the great outdoors whilst still having a few little luxuries that make it cosy and comfy. It's great to stay in quirky and unique glamping pods, treehouses, yurts or safari tents but sometimes a good old fashioned tent has to do.
If this is the case then never fear, I have some tips to add a bit of luxury to your camping trip in DIY glamping style.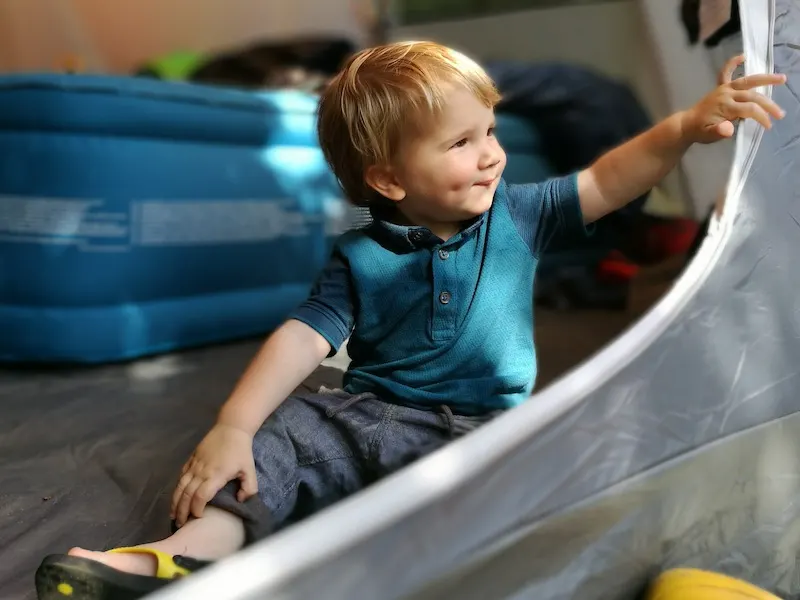 #1. Choose a gorgeous campsite
This one might sound like a given but, seriously, there is so much variety when it comes to campsites.
You can find a no-frills 'back to nature' style site that is little more than a field and a toilet somewhere in the distance. But you don't need to spend much more money to get luxury camping spaces. Think electricity, hot water, nice bathrooms, laundries, washing-up areas, an on-site shop, kid's play areas and beautiful surroundings.
Check out Camping in the Forest for some really lovely options. I stayed with them in Beddgelert this summer and loved it.
Read more: Camping in the Forest in Beddgelert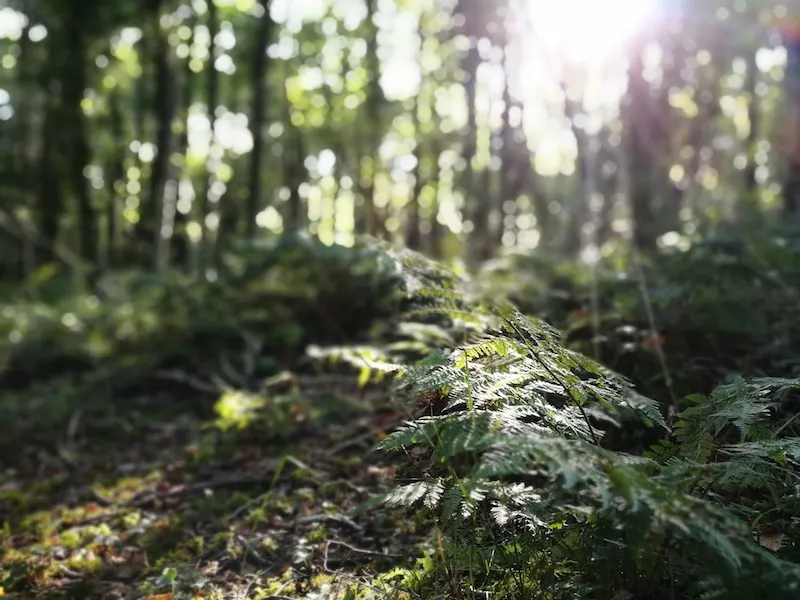 #2. Choose a great tent
Another tip that might sound obvious but until I had a new tent recently I didn't realise what a huge difference it makes.
We now have a Coleman Cortes Octagon 8 tent which is different to any tent we've had before because you can stand up all the way around. No ducking and crouching to get through the doorway! It's not huge but feels really spacious because it's so much higher. It has swinging doors and the sides can be lifted up so it's light and airy and it folds away neatly into a wheelie bag so it's easy to pack up and move. I definitely recommend it! It's only problem is that it doesn't come with an awning so next summer we'll be getting a shelter or awning to go on it.
The definitely of a 'great tent' will differ for everyone but here's what I think you need:
Double skinned so it won't leak when it rains
Head height all the way around – why are they normally so low?
Sides you can lift up so you don't end up sweltering
Easy to put up and take down
Twice as big as you think you actually need – If there are 3-4 of you then an 8 man tent would be ideal
Good quality and a trusted brand – Tents are expensive and if you want it to last then it's worth investing in a good quality tent. If, like me, you wouldn't really know if a tent was good quality just by looking at it (or you're buying online) then I'd just go with a trusted brand.
Has an awning or buy a separate awning – Somewhere to take off muddy boots and to cook, especially if it rains.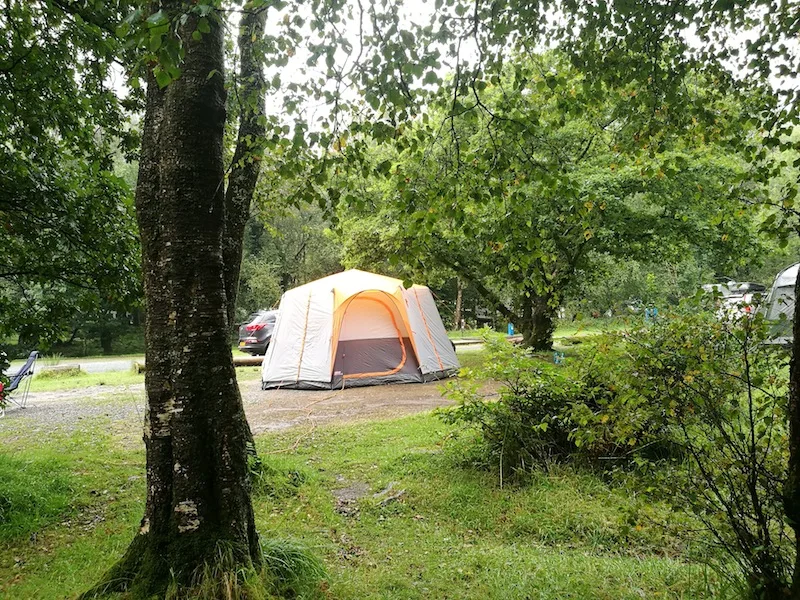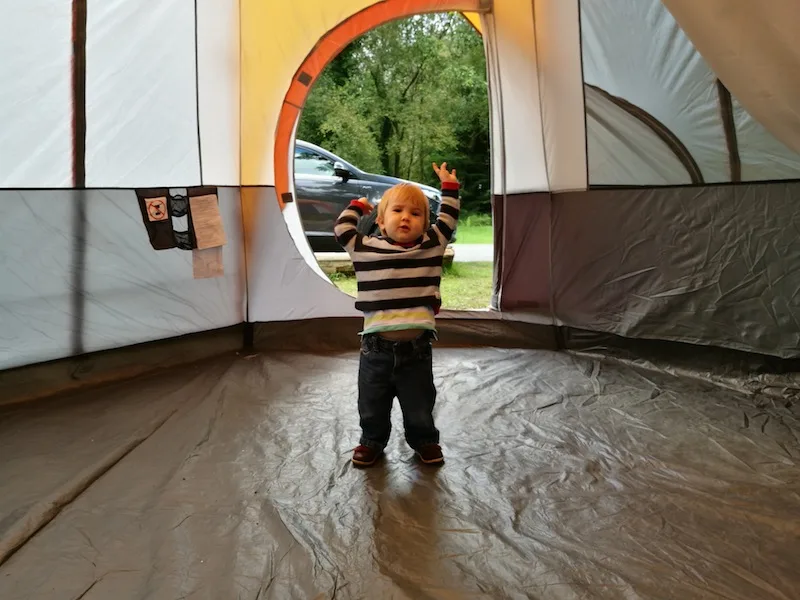 George demonstrating just how much space there is!
#3. A cosy place to sleep
Sleeping somewhere cold and dark doesn't need to be a horrific experience, it can actually be really cosy and fun.
Opt for a high inflateable matrress such as the Coleman Durarest Raised Double bed. Up until this year we always had a matress close to the ground and it was always freezing and deflated a bit so it was uncomfortable and hard to get up off so this was a real luxury!
Bring your normal bedding like your winter bedding, pillows and sheets rather than a sleeping bag to make it so much cosier. If you're travelling by car then there's no need to try and pack light with a sleeping bag that folds into a tiny bag – take as much bedding as you can possibly fit in the car! Pack your hot water bottles, cosy slipper socks and your dressing gown too!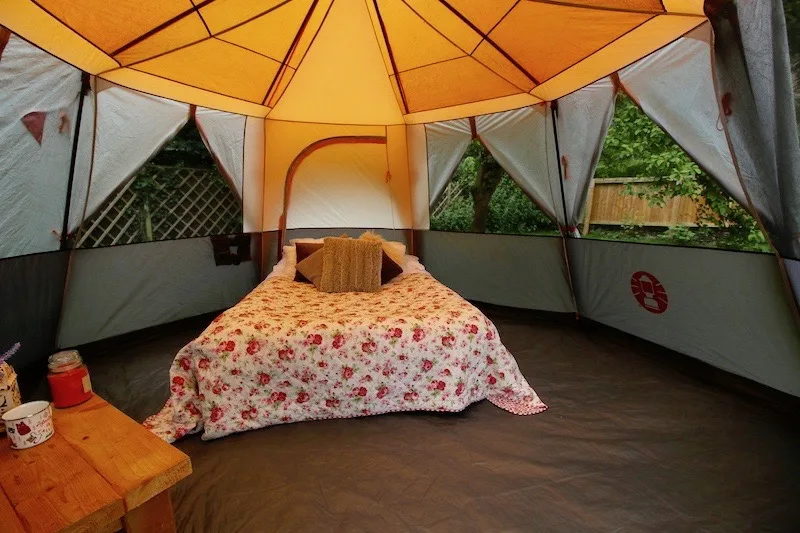 #4. Loads of delicious food and wine
Camping for me always seems to revolve around meal times so we make a big deal about having nice food. Bacon and egg sandwiches for breakfast, smoked fish at lunch, epic picnics and BBQ feasts for dinner and smores in the evening.
A good cool box is a definite necessity to keep all your food fresh.
I use the Coleman 28QT Xtreme Cooler and found that even after 3 days we went home with icy cold food. We did have 2 large freezer packs in there too.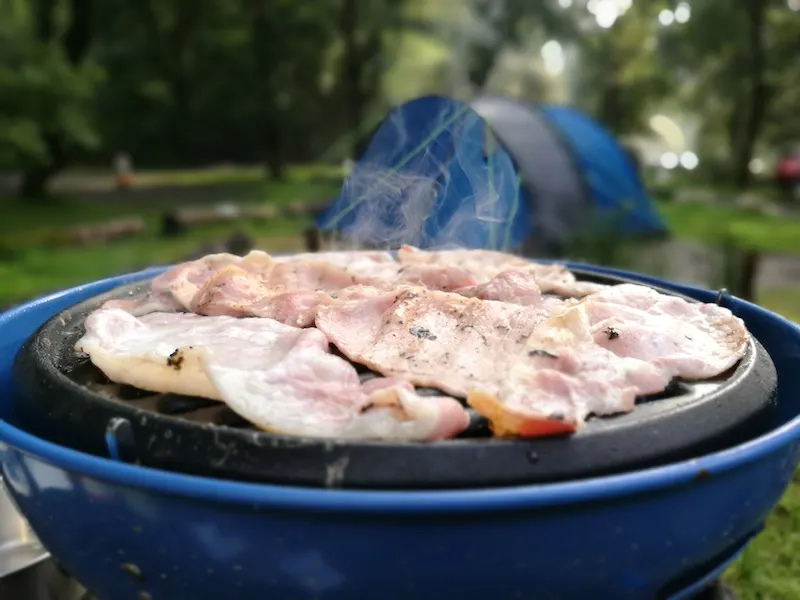 I also like the Campingaz Party Grill which makes cooking a lot easier while your glamping. I love a good old BBQ but it can be a faff when you want to quickly cook something.
#5. Twinkly lights and scented candles
Sam thought I was crazy when I started packing every Yankee Candle I could find for our camping trip. But there's nothing nicer than spending an evening under the stars, wrapped up in a blanket while surrounded by scented candles, twinkly fairy lights and a nice glass of red.
You can get LED solar powered fairy lights specially for camping.
I'd also recommend a good torch such as the Coleman Twist +300 LED Lantern. This is definitely needed for a late night toilet trips and it's also chargeable with a USB plug to keep your phone charged – another necessity if you're glamping.
#6. A nice place to eat
If you're planning to glamp then you can't be eating your meals on the floor or resting your plate on your knee. You need to step it up a notch!
Get yourself a proper camping table and chairs and a luxury picnic set so you've got nice plates and cutlery and somewhere to properly enjoy your meals.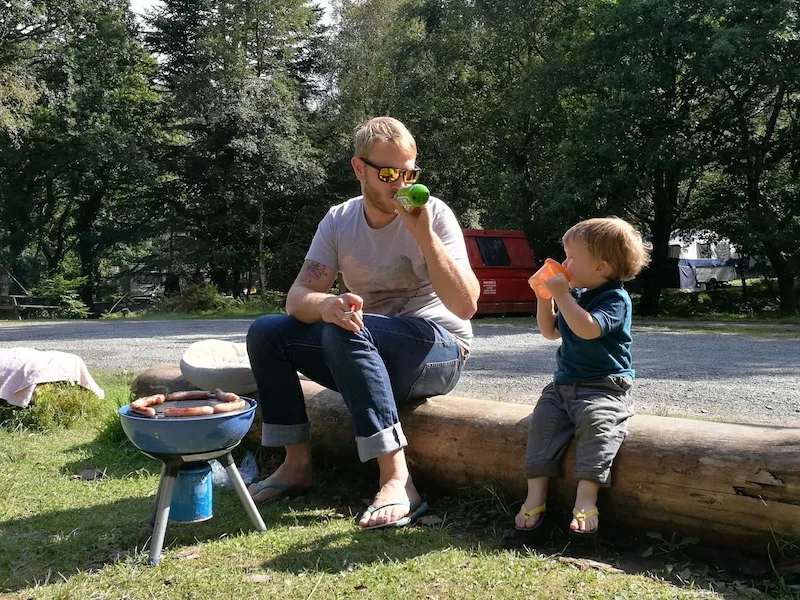 #7. Comfy chairs
Whether you'll be sunbathing in them, curled up with a book, sat back and sipping wine or gazing up at the stars, you're going to need comfy chairs. You could buy the normal, cheap camping chairs…or you could get luxury camping chairs to glamp up your trip. I don't have one of these so I've never tried it but I'm a bit in love with the inflatable hammock/loungers like these!
#8. Don't forget the marshmallows
No glamping trip is complete without toasted marshmallows cooked over a fire and served between chocolate digestives – I think this is the British equivalent of smores. Delicious. Don't forget to pack skewers!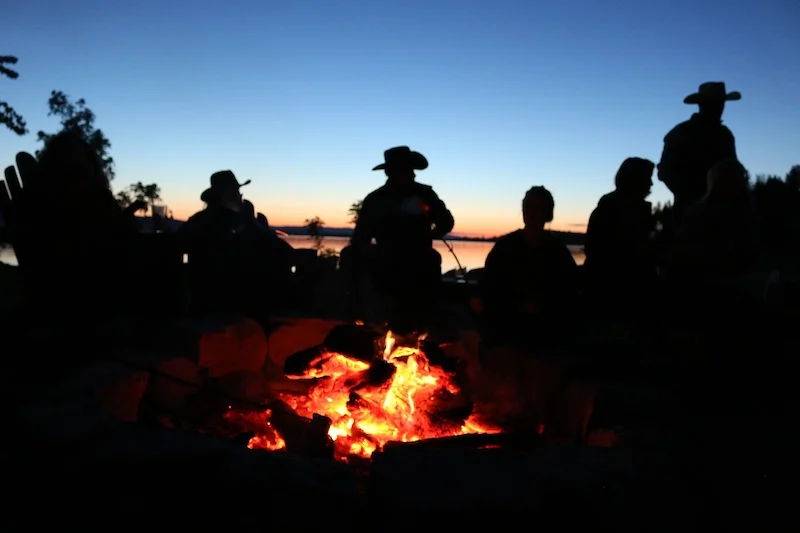 #9. Cosy clothes
If you're glamping in the UK you can pretty much guarantee it's going to be cold at some point and will probably rain. But don't let the British weather stop you. As they say, 'There's no such thing as bad weather, only unsuitable clothing.'
Don't let being cold or damp ruin your trip by making sure you've packed plenty of warm, waterproof and cosy clothes.
Keep reading for our camping packing essentials…
Festival packing: Don't forget these 10 essential items
What to pack for a camping trip
A camping survival guide for non-campers
What to pack for a weekend in Wales
10 travel essentials you can't leave home without this winter
Disclaimer: Some of the products mentioned in this post were sent to me to review. A full tent review will be coming soon as it's awesome! As always, I never feature products I don't love and wouldn't recommend to my friends.