As promised, I'm blogging about my favourite travel inspired gifts you can give to travel lovers this Christmas. But today's gift is so lovely you're probably going to want it for yourself, so you might want to send someone this link to give them a gentle nudge…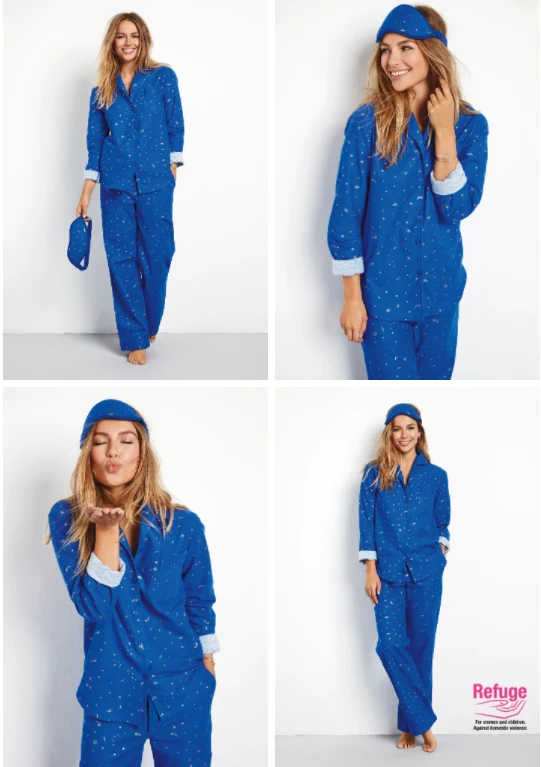 Refuge Nightsky Flannel Pyjama Set – £60
This the Refuge Nightsky Flannel Pyjama Set from hush and these gorgeous PJs have been created with the women's charity, Refuge; a charity for women and their children suffering from domestic abuse.
For each set of PJs sold, hush will donate £52 to Refuge. £52 is the equivalent of one night in a refuge for a woman and her children, including the practical and emotional support she needs.
The flannel pyjamas are just about the cosiest things I own and they're making those cold winter evenings just a little bit easier. And they feel even better knowing you're getting cosy for a good cause.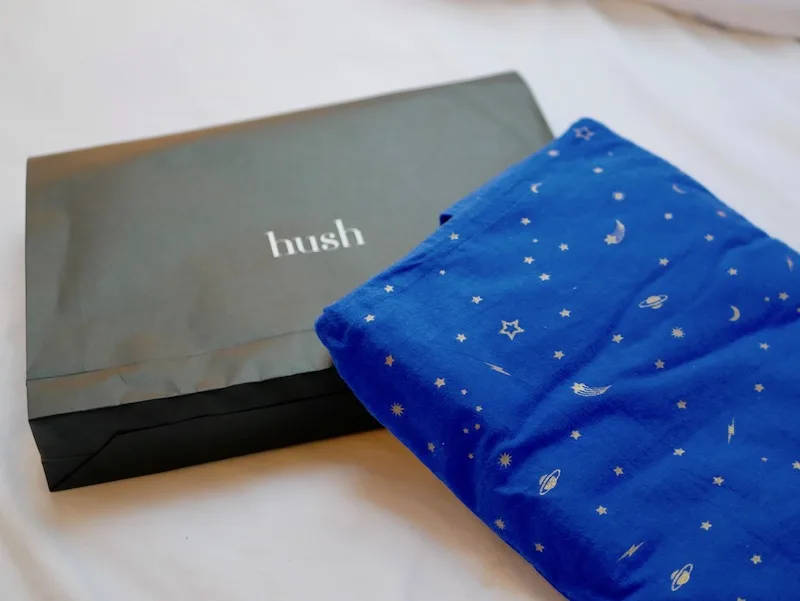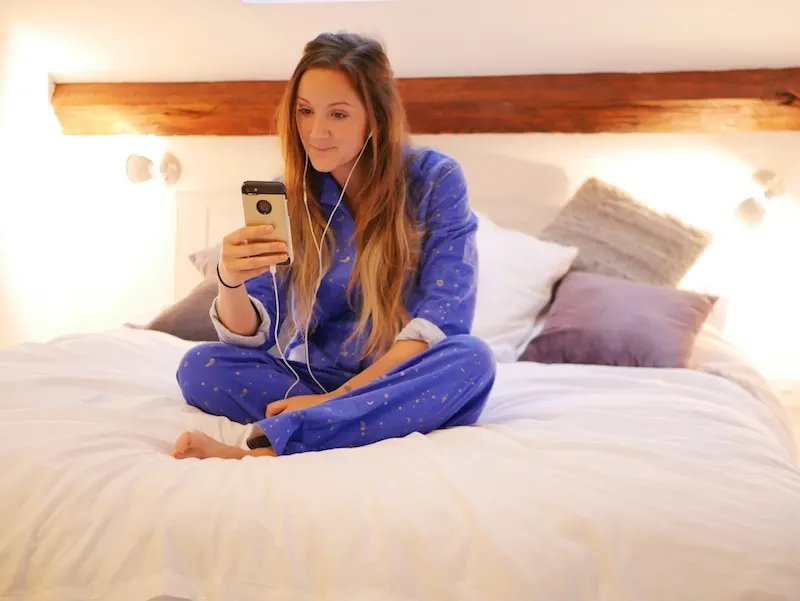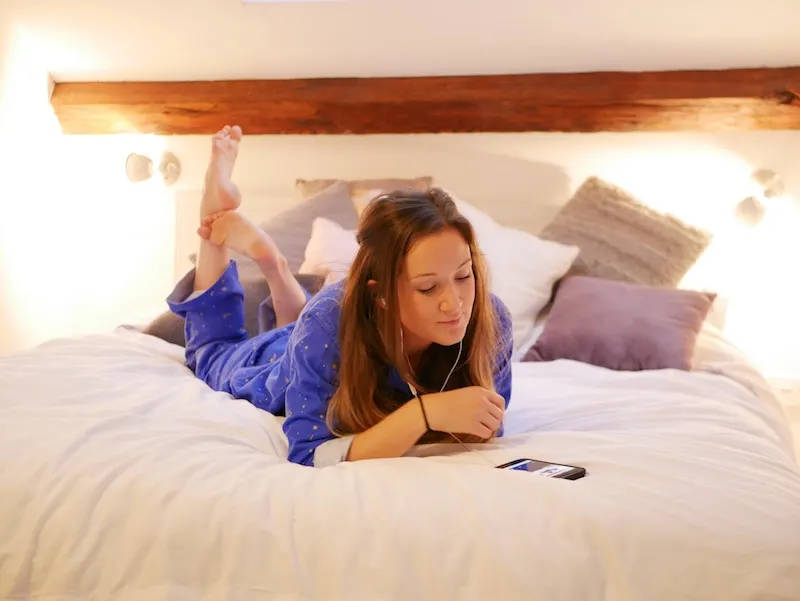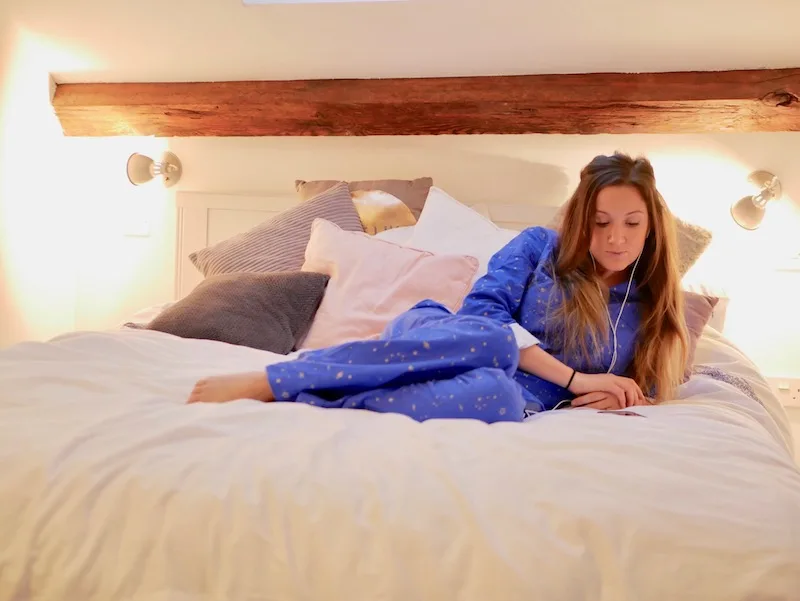 (I took these pics for my BookBeat review if you're wondering why I'm on my phone in every pic!)
For travel lovers
The Refuge Nightsky Flannel Pyjama Set comes with an eyemask that's going to come in handy for long-haul flights and just makes them a little more special if you're giving them as a gift. They also come in their own little bag which makes them handy for packing in your suitcase and again, a little extra special!
For an extra special gift
If you'd like to give an extra special gift then why not buy someone a weekend spa experience and buy them the PJs to wear while they're there! That's the dream gift right there!
Refuge Nightsky Flannel Pyjama Set