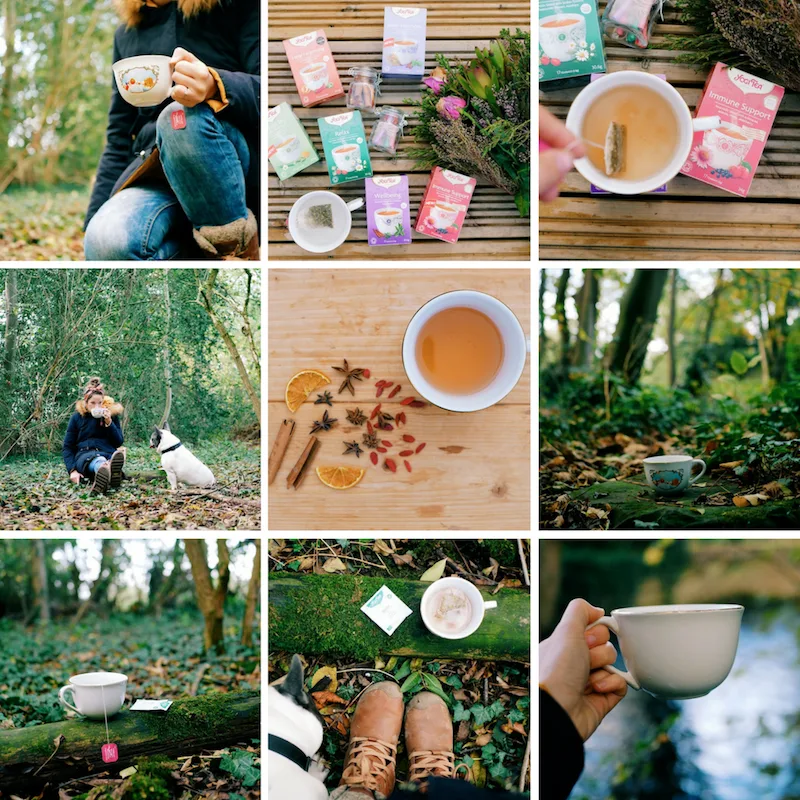 This post was sponsored by Yogi Tea
Hands up if you start each morning with a cup of tea?
Yes, we Brits love our tea and I can't imagine starting the day any other way.
There's something gorgeously comforting about holding a hot mug between your hands and inhaling the sweet or spicy or floral aromas of your tea. It warms you through and gives you that little bit of energy to get on with your day.
I'm usually a Yorkshire Tea kind of girl but I started drinking herbal teas while I was pregnant to cut down on caffeine. Yogi Tea were my go-to brand thanks to all the different blends they have.
I think I first came across Yogi Tea during a yoga retreat. Yoga and tea seem to go hand and hand and any retreat I've ever been to will have a big focus on relaxing after each class to drink an unusual blend of tea. Everyone from the class will wrap themselves in an oversized pashmina and curl up in a corner with their legs crossed and a steamy mug between their hands.
When Yogi Tea got in touch to tell me about their #7MinutesChallenge I was intrigued.
It takes an average of 7 minutes to brew the perfect cup of Yogi Tea and they want people to use those 7 minutes wisely. They want us to do something mindful to promote our own well-being. We live in such a busy world with never-ending to-do lists and hectic lifestyles but surely we can all spare 7 minutes to stop what we're doing and relax?
7 minutes isn't long but I found out that 7 minutes can make all the difference to your day…
I started thinking about what I'd do during my 7 minutes.
Stretching?
Yoga?
Breathing exercises?
Meditation?
I tried a little of them all but, in the end, I found what works for me…and that's simply sitting in the garden and being outdoors.
Yes, just sitting. But who would have thought that sitting can be so bloody wonderful?
I love the outdoors but I barely ever sit in the garden. We're lucky enough to have a beautiful garden next to a river. Well, I say beautiful. It has the potential to be beautiful if we had the time and energy and knowledge on how to make a riverside garden beautiful. At the minute it's just a bit boggy, but Sam has created a gorgeous decking area where we can sit and enjoy the river and our potentially beautiful bog.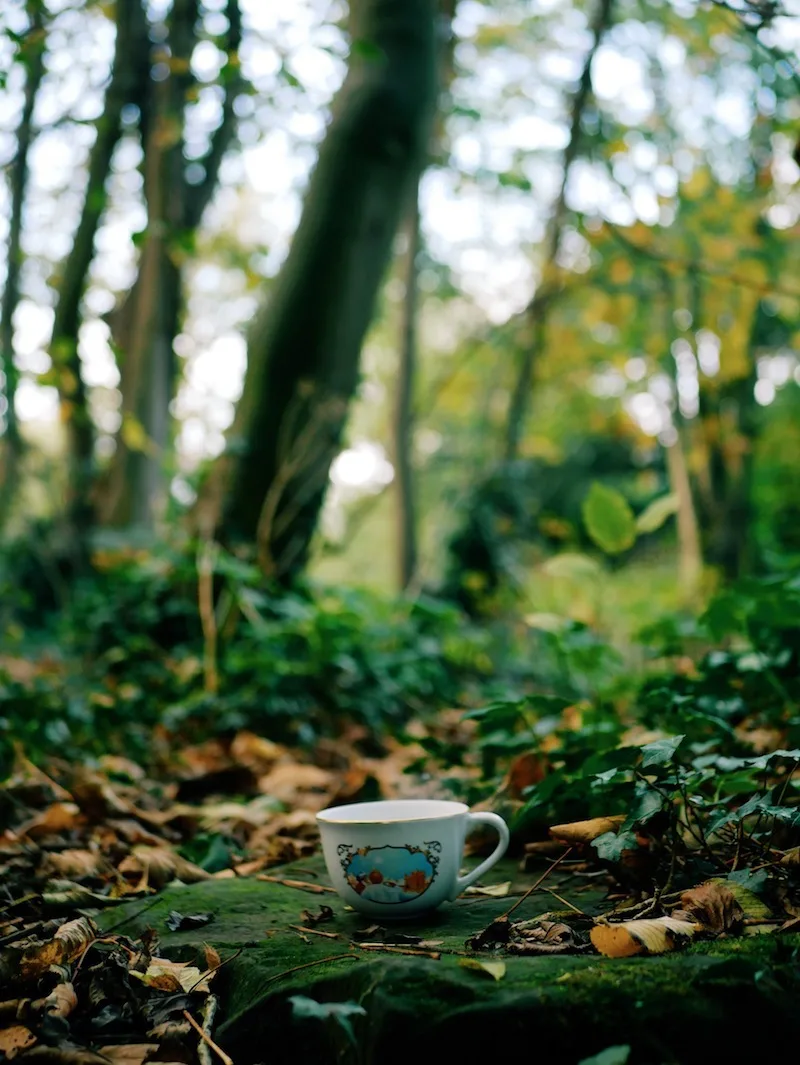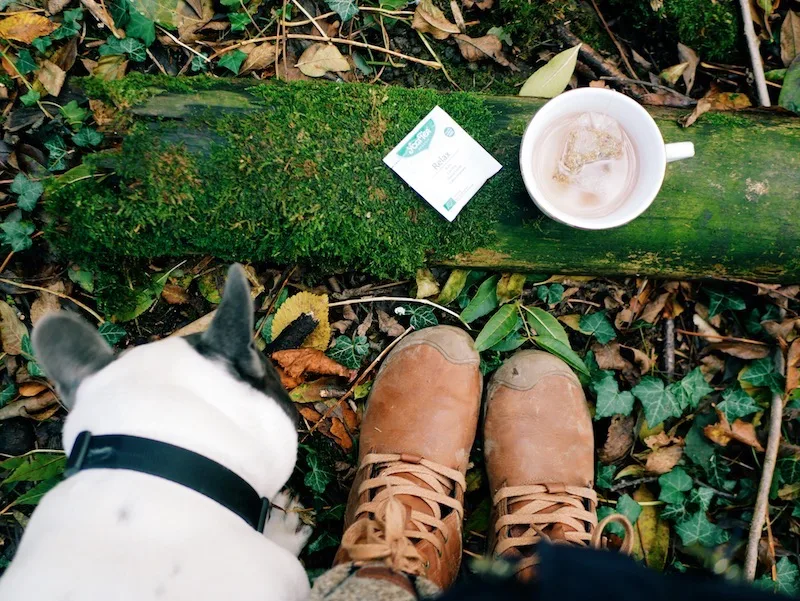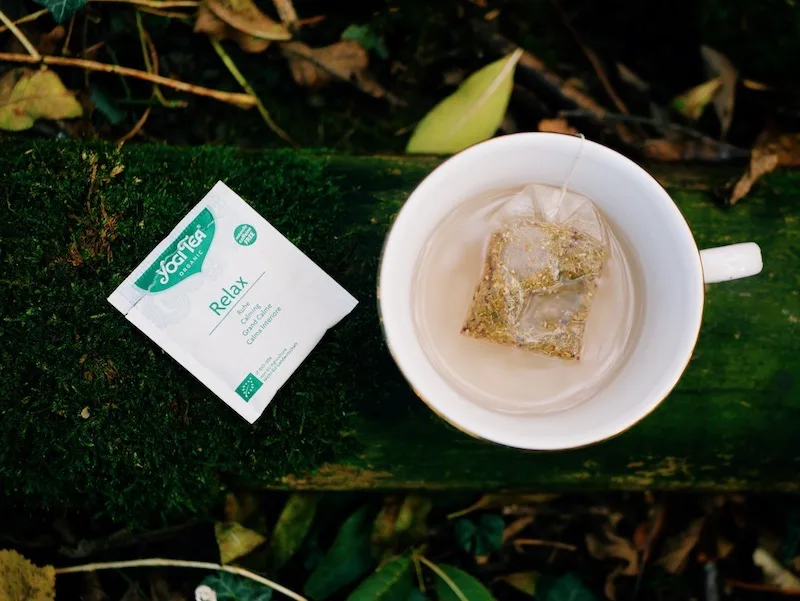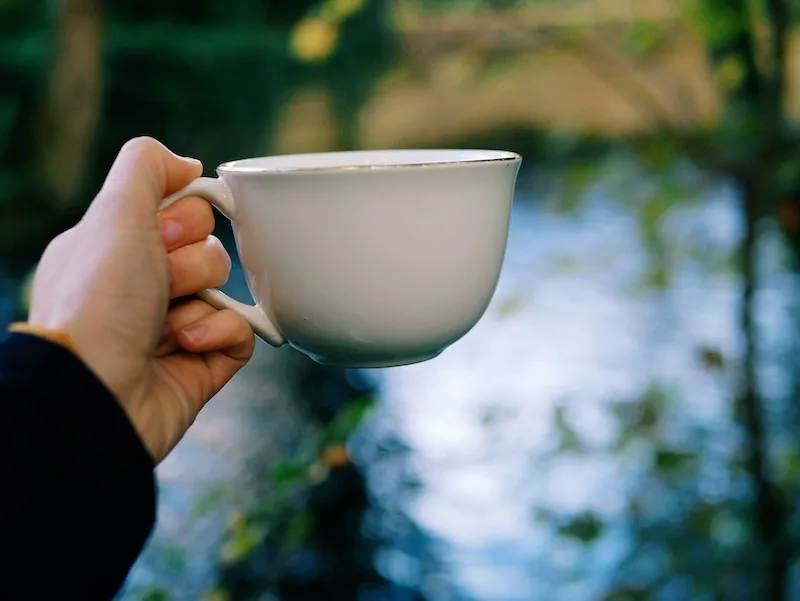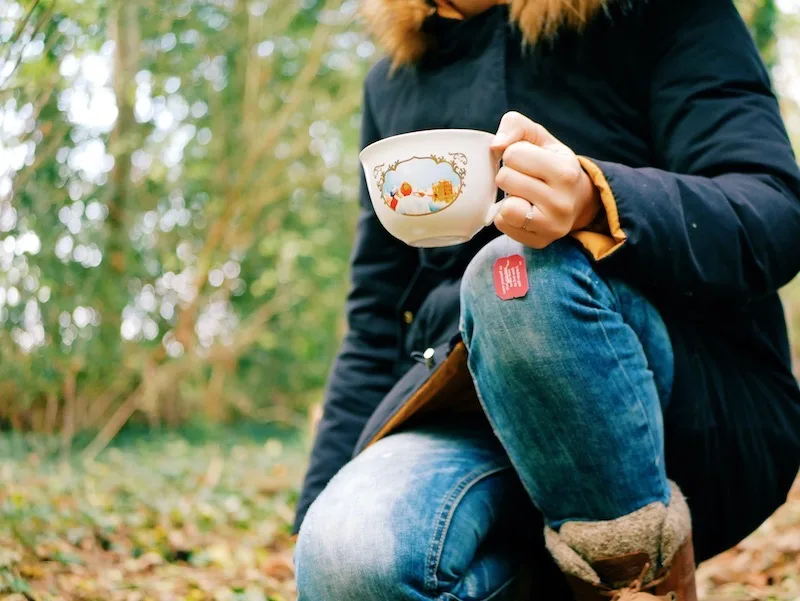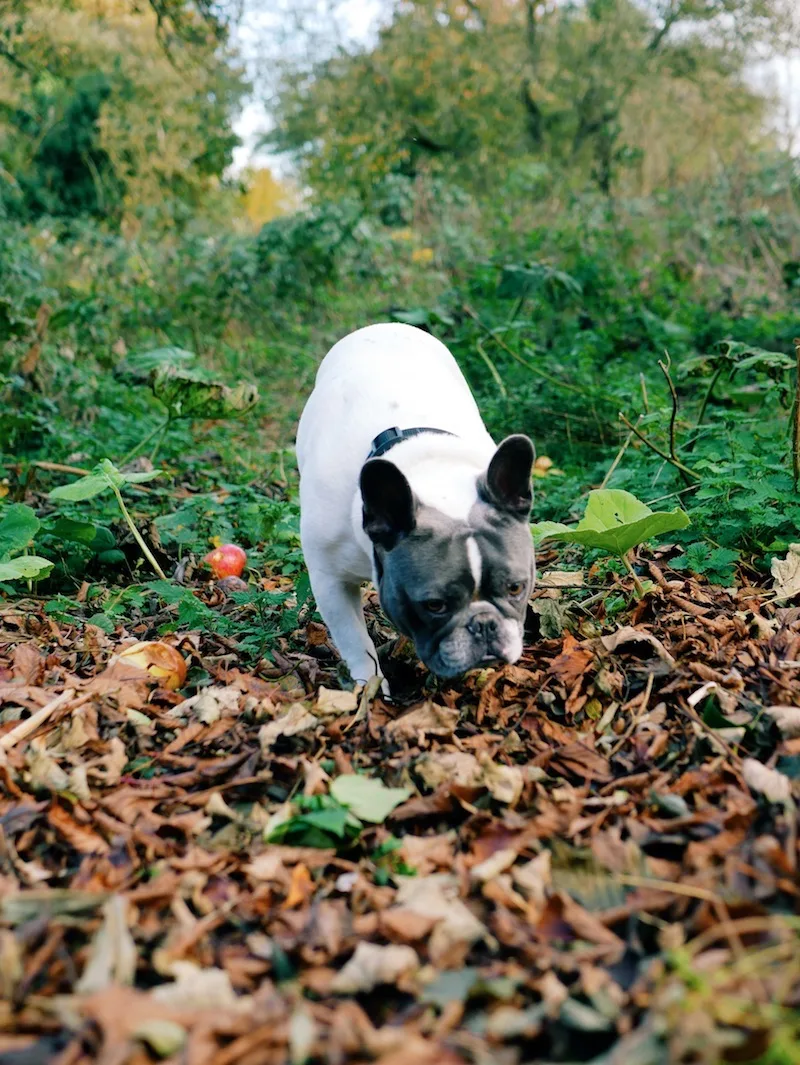 When I sit outside I can hear the river shushing by, birds chirping and the wind swaying through the trees. I can see a fat little robin (George calls him Robbie) hopping along the fence and a cheeky squirrel who eats all the bird feed we leave out for Robbie. Our neighbour's colourful flowers peek over the fence (she has the time and energy and gardening knowledge we need!) and watch the autumnal leaves flutter to the grass. I inhale that gorgeous, fresh, outdoorsy smell. There have been countless air fresheners made to recreate that smell but nothing can match the smell of the outdoors. I want to get as much of it in my lungs as I can and I take huge, slow breaths…and then realise I'm probably doing that meditative slow breathing without even realising it. (It's much better when you're doing it to smell something good!)
It's cold at the minute but I don't mind. In the mornings I put a big coat on over my pyjamas and Louie bounds onto my lap to keep me warm.
I usually find that 7 minutes sat outside isn't long enough so I finish making my tea and bring it outside. The hot cup brims with steamy mist and I'll sit outside until I'm cold.
I've been using this tea drinking time to make my to-do list for the day.
I'm one of those people who needs a to-do list or I don't get anything done. I work for myself, usually from home, so my days can be an unstructured, scatty mess if I'm not careful. I like to make a list of just 2-3 things I'd like to get done that day and once I've done them I feel like I can relax.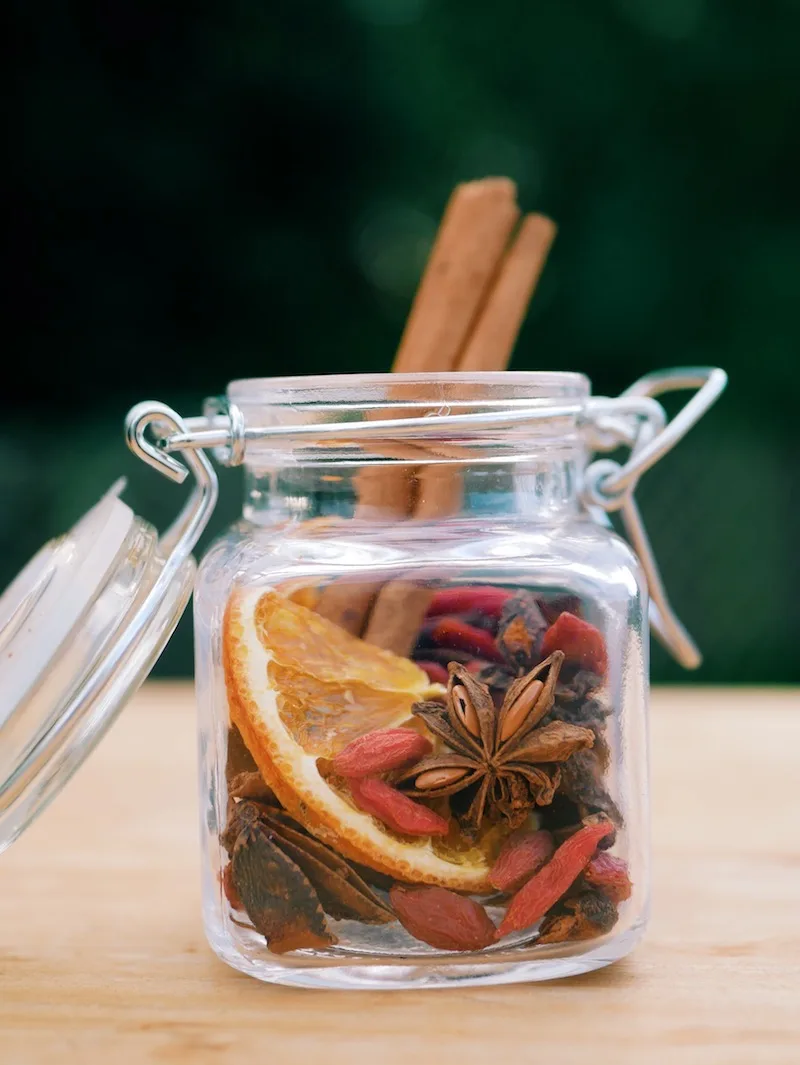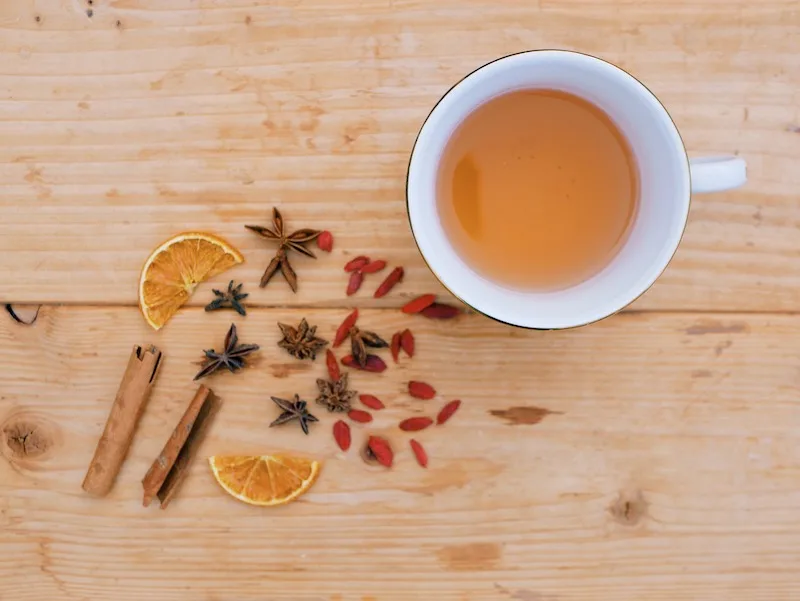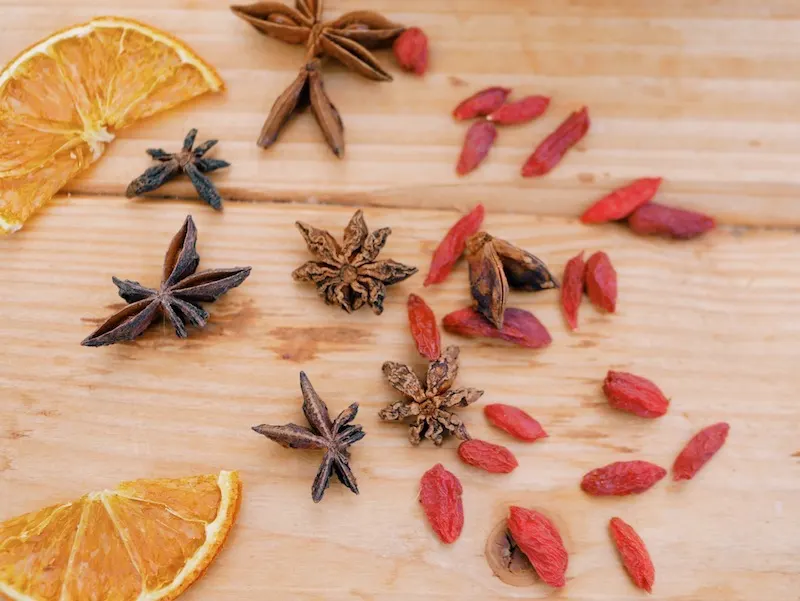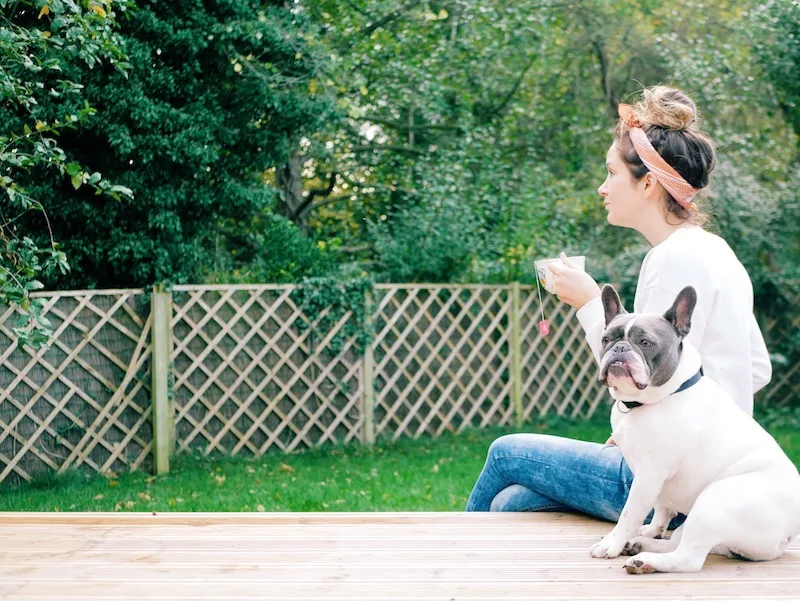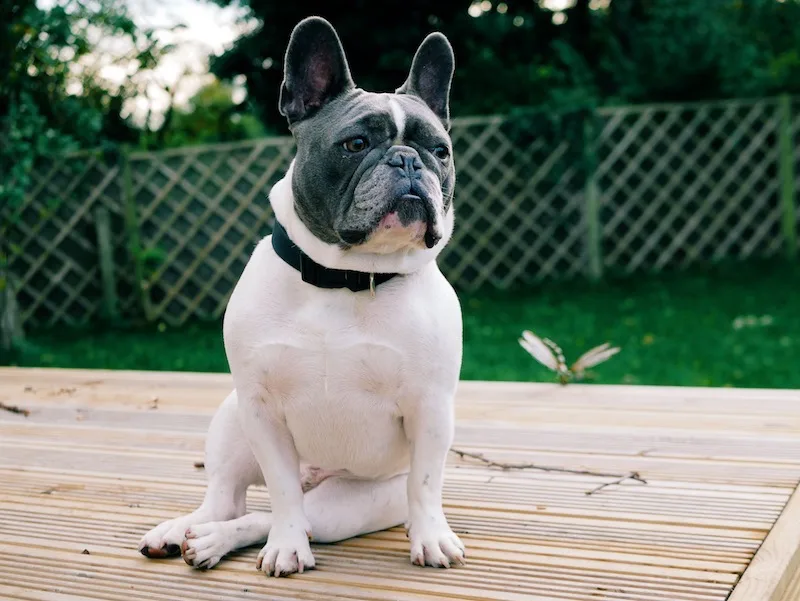 I got into this 7 Minutes Challenge because I like tea (especially Yogi Tea!) and I thought it sounded like a nice idea to relax while making a cuppa. What I hadn't bargained for was how much this would change my day. It puts me in a good mood to start the day and it gives me a chance to get my thoughts organised and collected before the boys get up. Our house is a chaotic whirlwind once they're up and about so this peaceful time to myself is pure bliss.
If someone told me to go and meditate every morning I'd never do it. I'd argue that I don't have the time or I'd be too distracted. But sitting outside for 7 minutes while I wait for my tea to brew is a perfectly manageable little challenge.
I've also been doing this while I make an evening cup of tea. I'll put the twinkly fairy lights on and go and sit outside for a few minutes and it's lovely. Often Sam will join me and we'll end up sitting out there all evening – a much nicer way to spend the evening than slumped on the sofa.
About Yogi Tea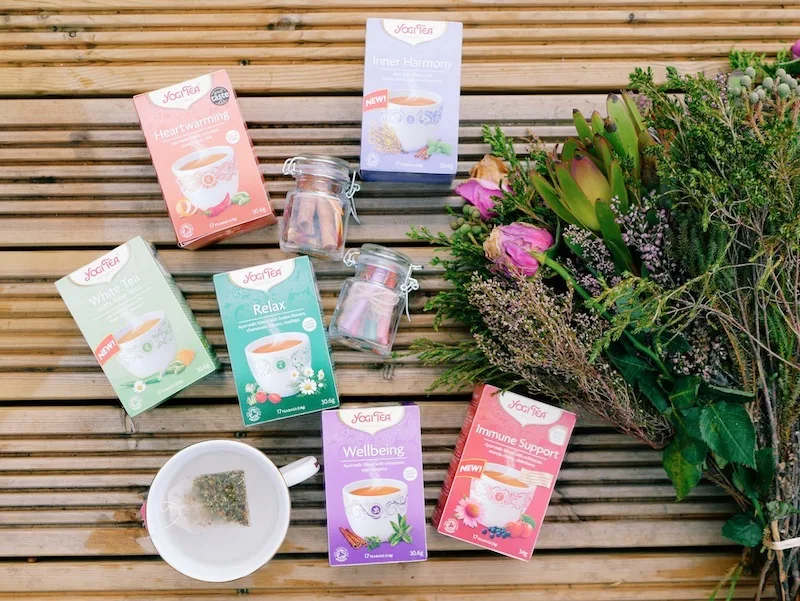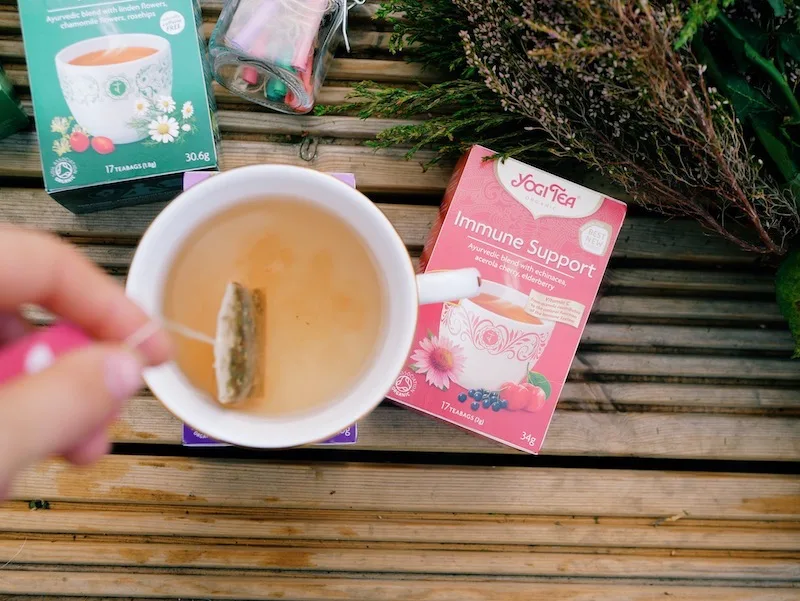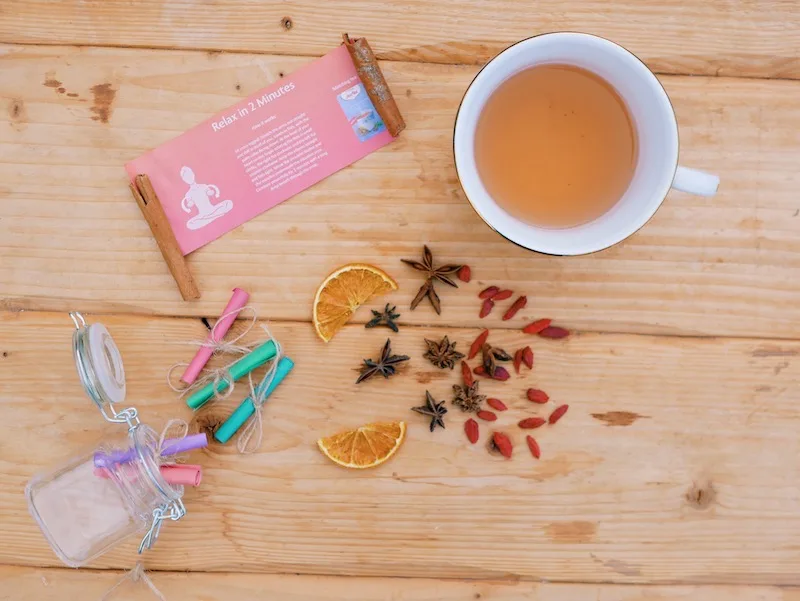 Yogi Tea is an organic tea brand with over 40 blends of teas. All of their blends are designed to promote wellness and balance and they all have a different goal. My favourites are 'Relax', 'Heartwarming' and 'Immune Support' (which I'm hoping will keep away the colds this winter!)
Yogi Tea has strong ties to yoga and to the healthy and conscious holistic lifestyle that is associated with yoga. The teas come with simple yoga and breathing exercises to help you get the most out of your cuppa.
Will you be doing the #7MinutesChallenge? If you do, what will you do with your 7 minutes?