If you're looking for a comfortable, stylish welly boot that can accompany you from a muddy walk, to pottering in the garden, to the school run to the local pub then I've got the boot for you!
I'd been eyeing up the Merry People Bobbi Boots for a while and I'm happy to say that they do not disappoint!
The Chelsea boot style wellington is comfy, practical and stylish and they're perfect for people with outdoorsy lifestyles.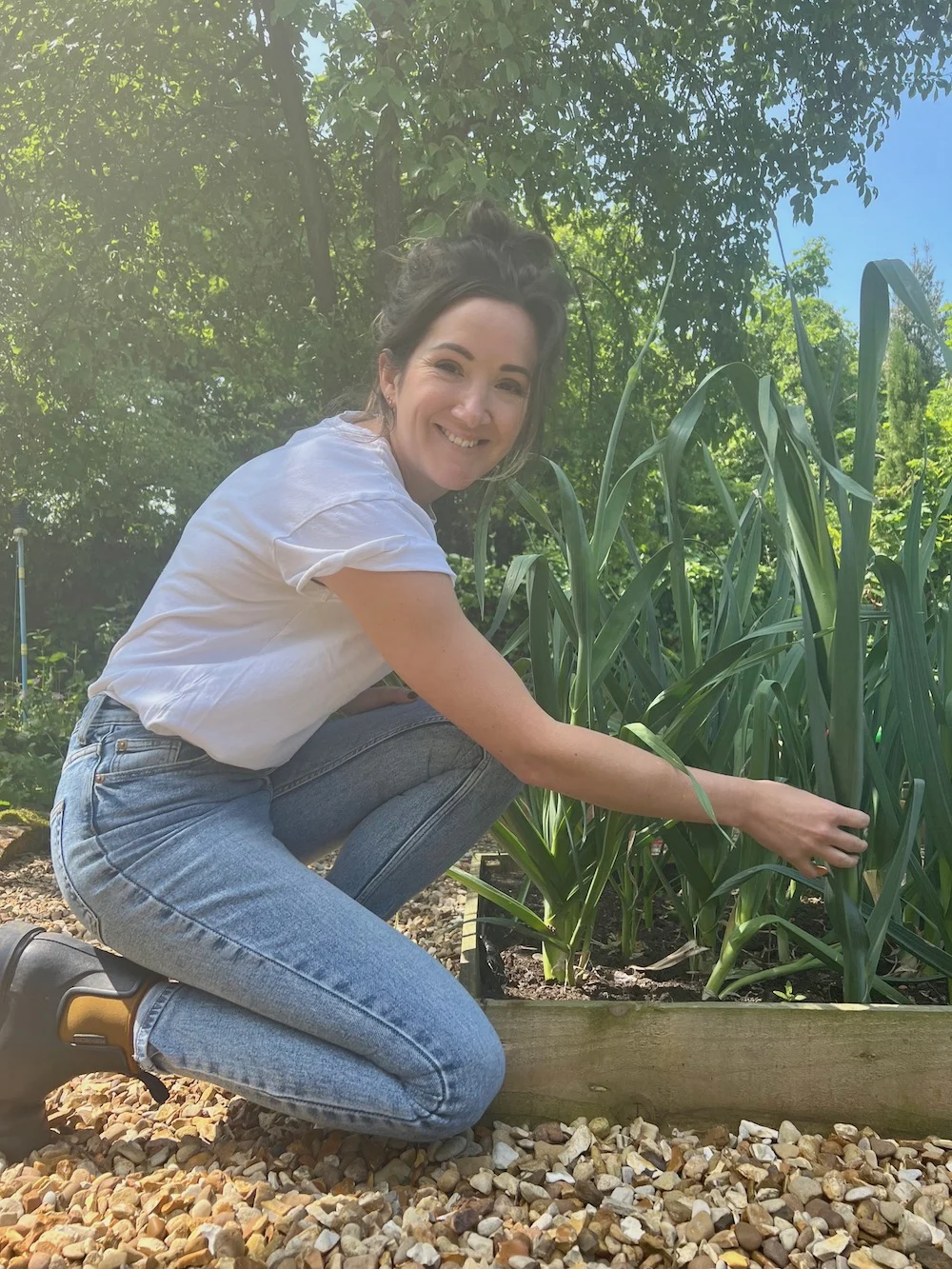 My average day begins by pottering in the garden, walking the dog, walking the kids to school, maybe a quick trip to the shops and then standing on the edges of muddy football pitches while my kids play sports in the afternoon. Weekends are filled with walks along the beach or through forests and fields. I'll usually do some gardening, pop to the pub and take the kids to the park too.
As you can see, I'm outdoors a lot and most of the things I do are pretty casual…but I still like to look good!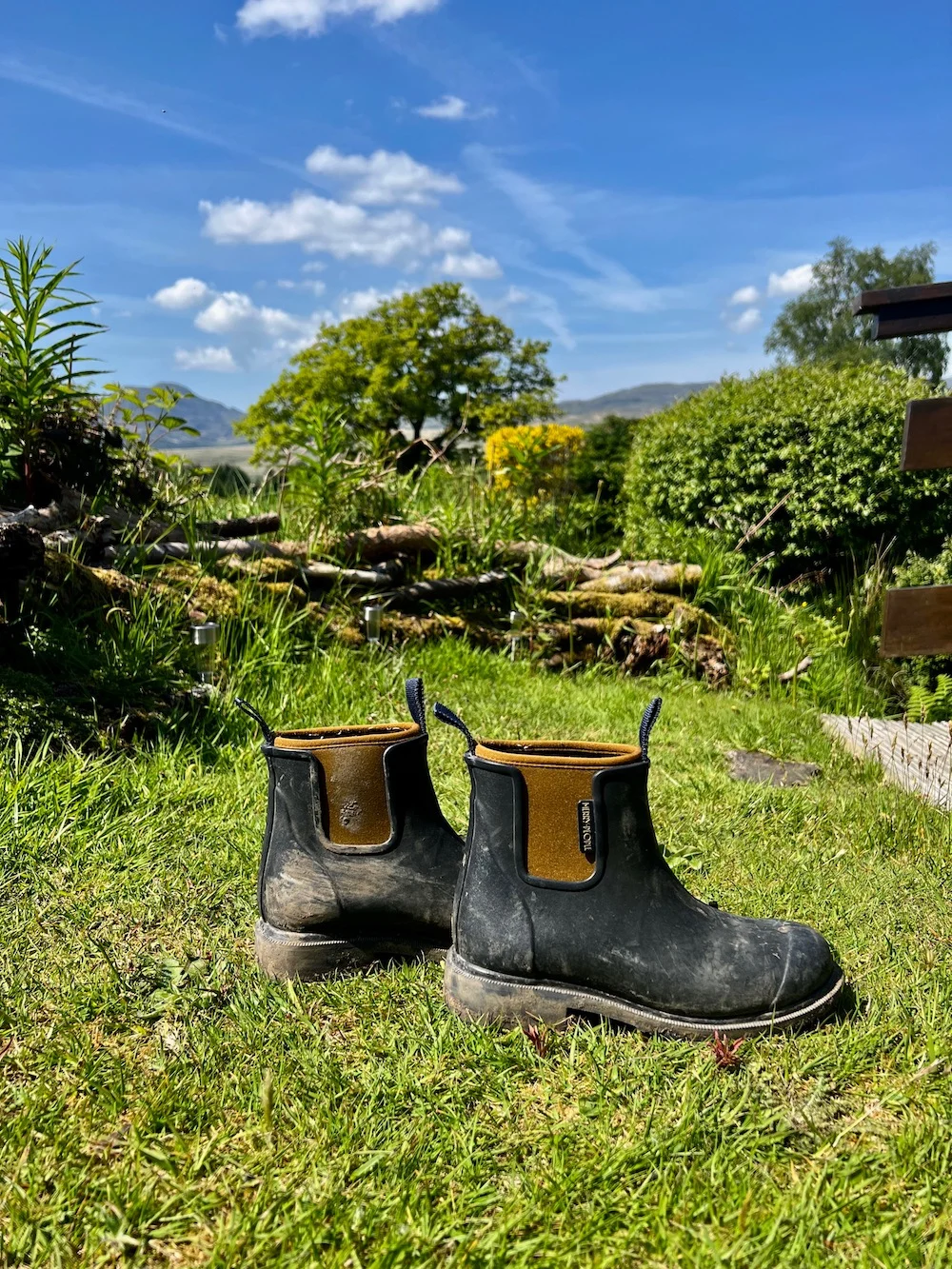 My Merry People Bobbi Boots arrived on the first day of the Easter holidays and I honestly didn't wear anything but these boots for the whole two week break!
While these aren't walking boots, I've worn them for lots of long walks and they've been absolutely fine. I wouldn't wear them for a hike up a mountain but they were great for my regular family walks with the kids.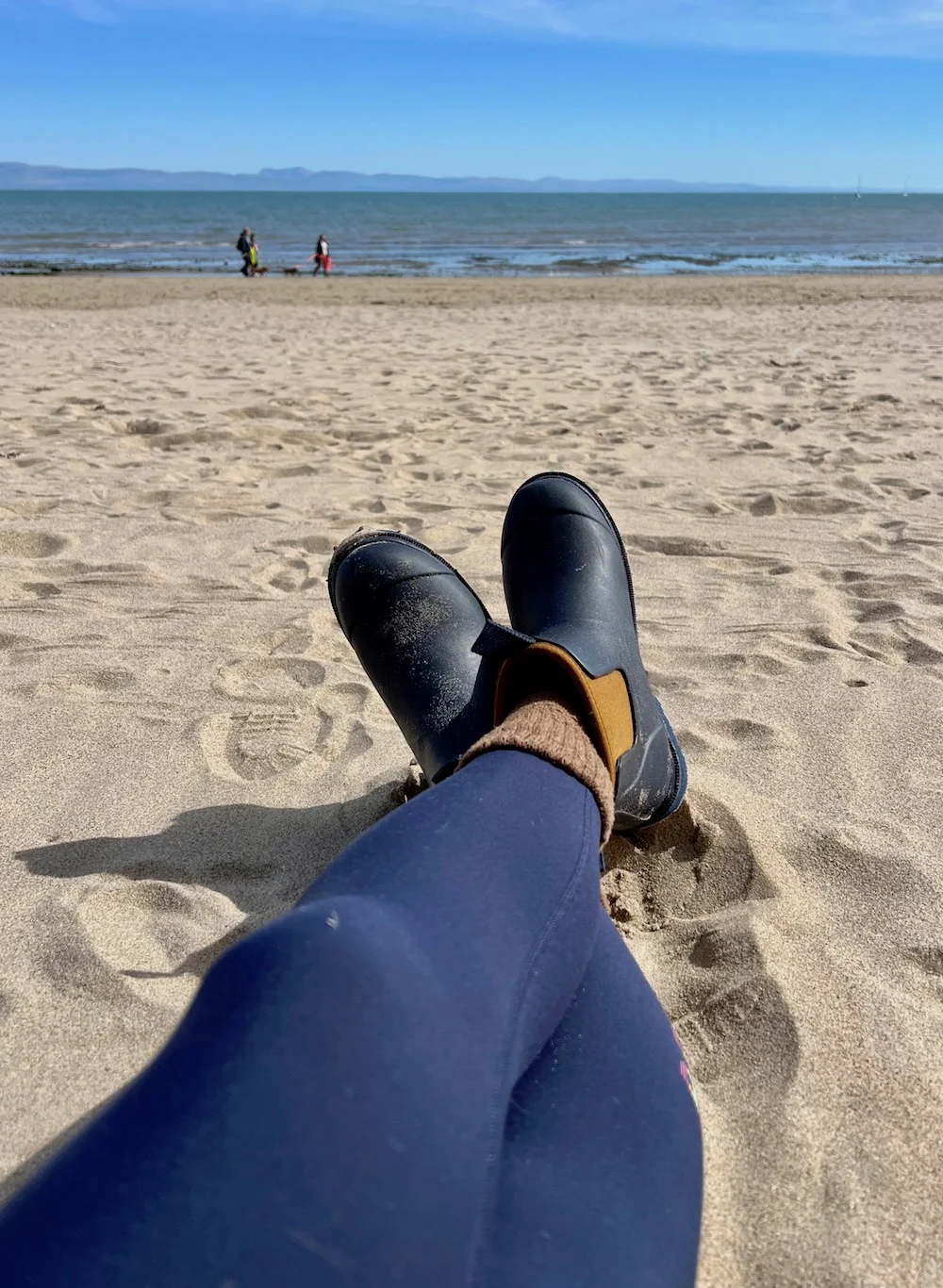 Things I love about the Merry People Bobbi Boots
They're so comfy
Like seriously comfy.
Cute and stylish design
I really like the Chelsea boot style.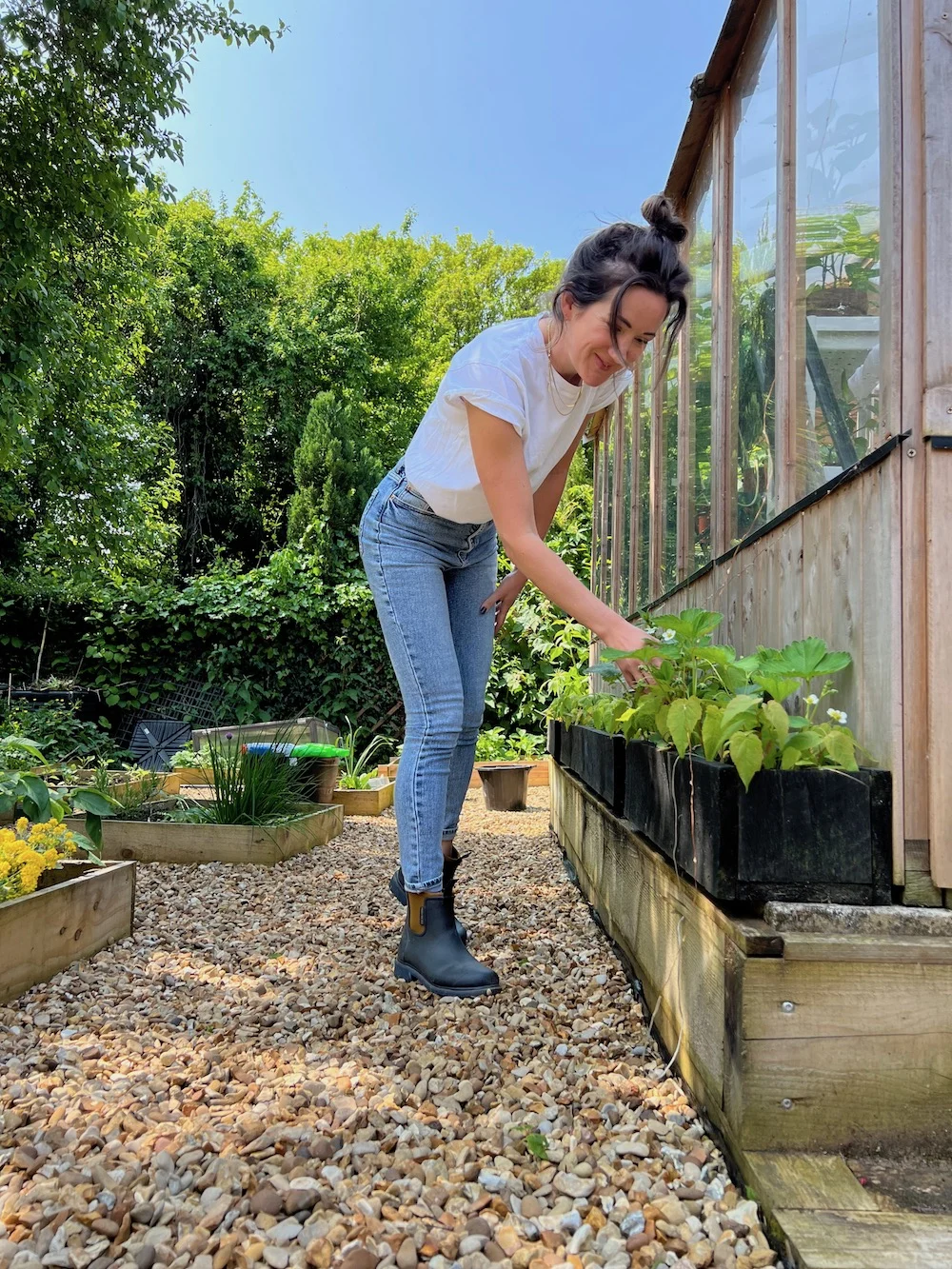 I opted for subtle colours
These boots do come in fun, bright colours but I opted for a subtle navy blue with tan. While I do love the fun colours, I love that I can wear mine to the pub or to the shops and I'm fairly sure most people don't realise I'm wearing 'wellies'.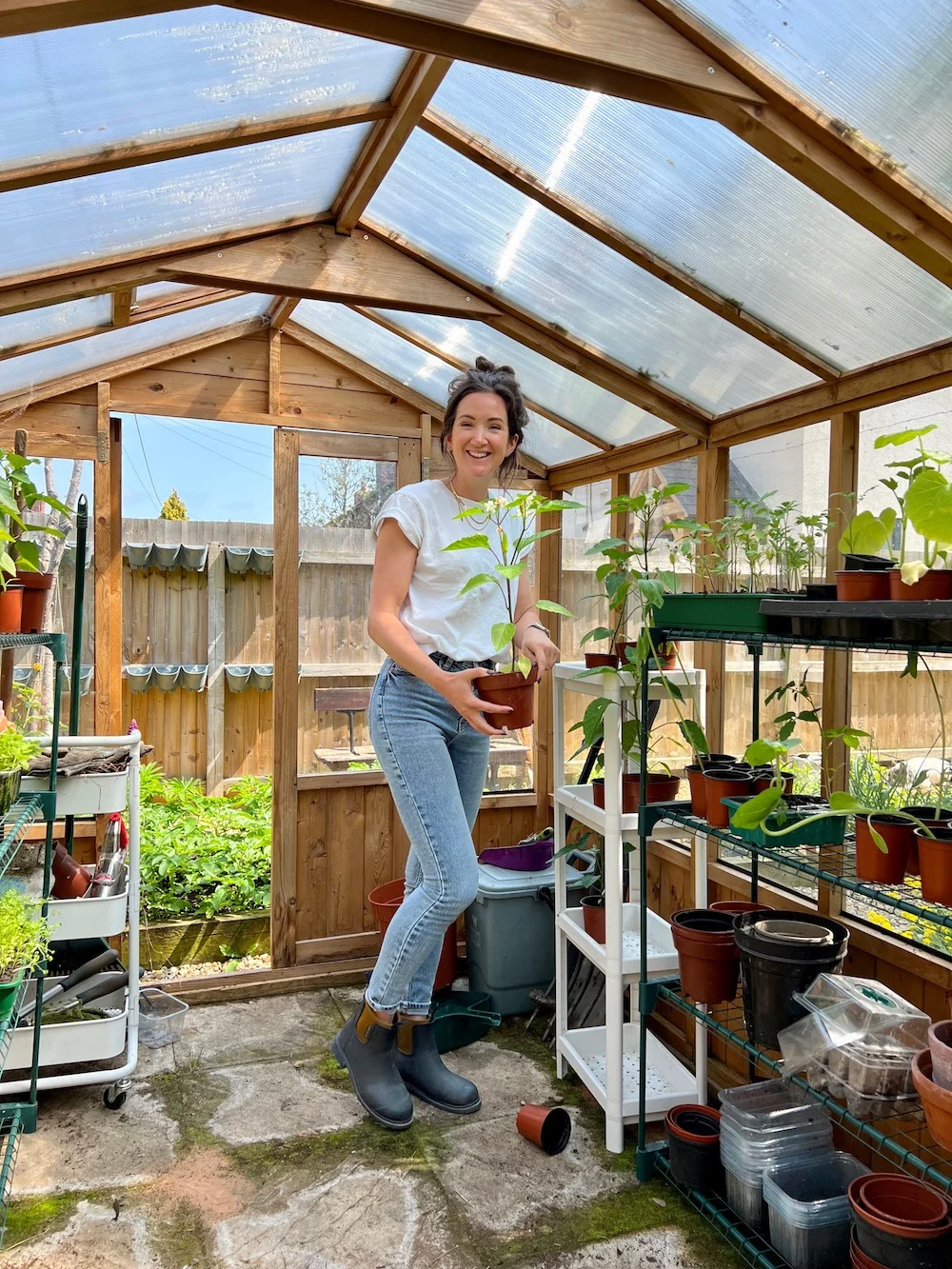 Easy to wipe clean
Of course, these boots get really muddy but they're so easy to clean so it really doesn't matter.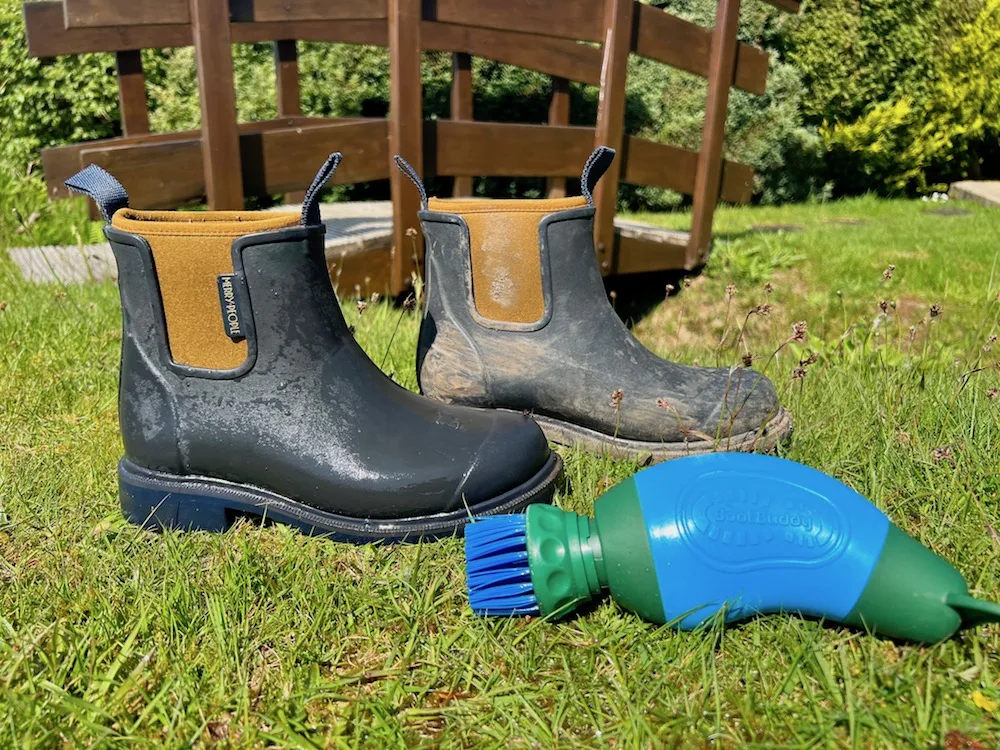 Easy to slip on and off
OK, this is an old lady point but they are handy to keep by the back door so I can slip them on and off whenever I'm nipping outside.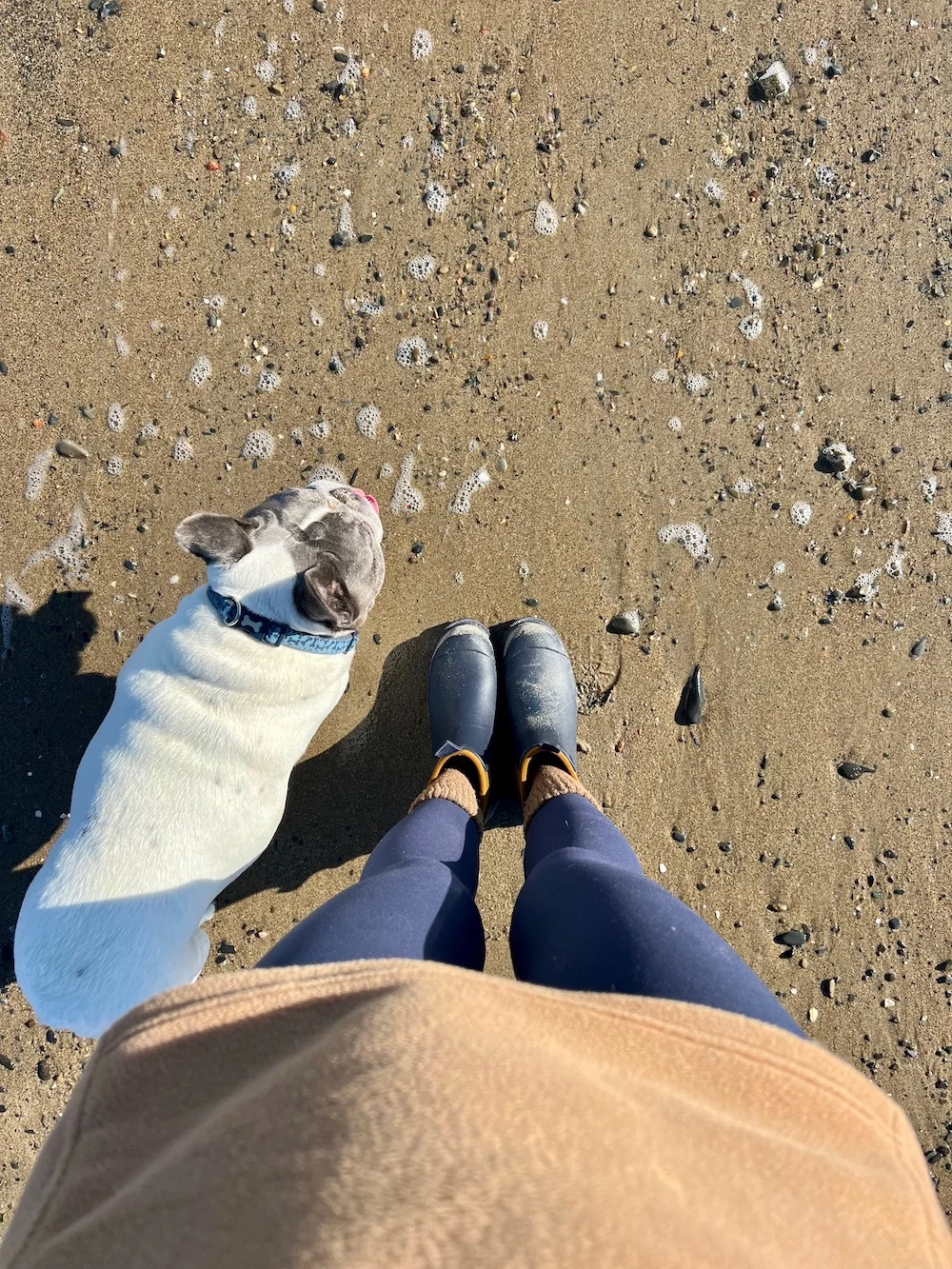 How do they compare to regular wellingtons?
I've been a big fan of my Hunter wellies for about 6-7 years. They're not the most comfortable boot I own but, as far as wellies go, they're alright. But now I realise that the bar for comfortable wellies was so low that anything that wasn't hideously uncomfortable was considered a win!
The Bobbi boots from Merry People are much comfier than my Hunter wellies. And because of the stylish Chelsea Boot design, they're appropriate for more situations. They're a much better all-round boot because I can wear them when it's warmer (no sweaty legs!) and I feel comfortable wearing them in other situations such as the pub, school run or the shops.
They can't really be compared to the longer, traditional welly boots that come to below the knee. These are obviously needed for really muddy situations or wading through water, but I'm assuming most of us rarely wade through water or walk through deep mud!
Personally, I haven't felt that I've missed having longer boots.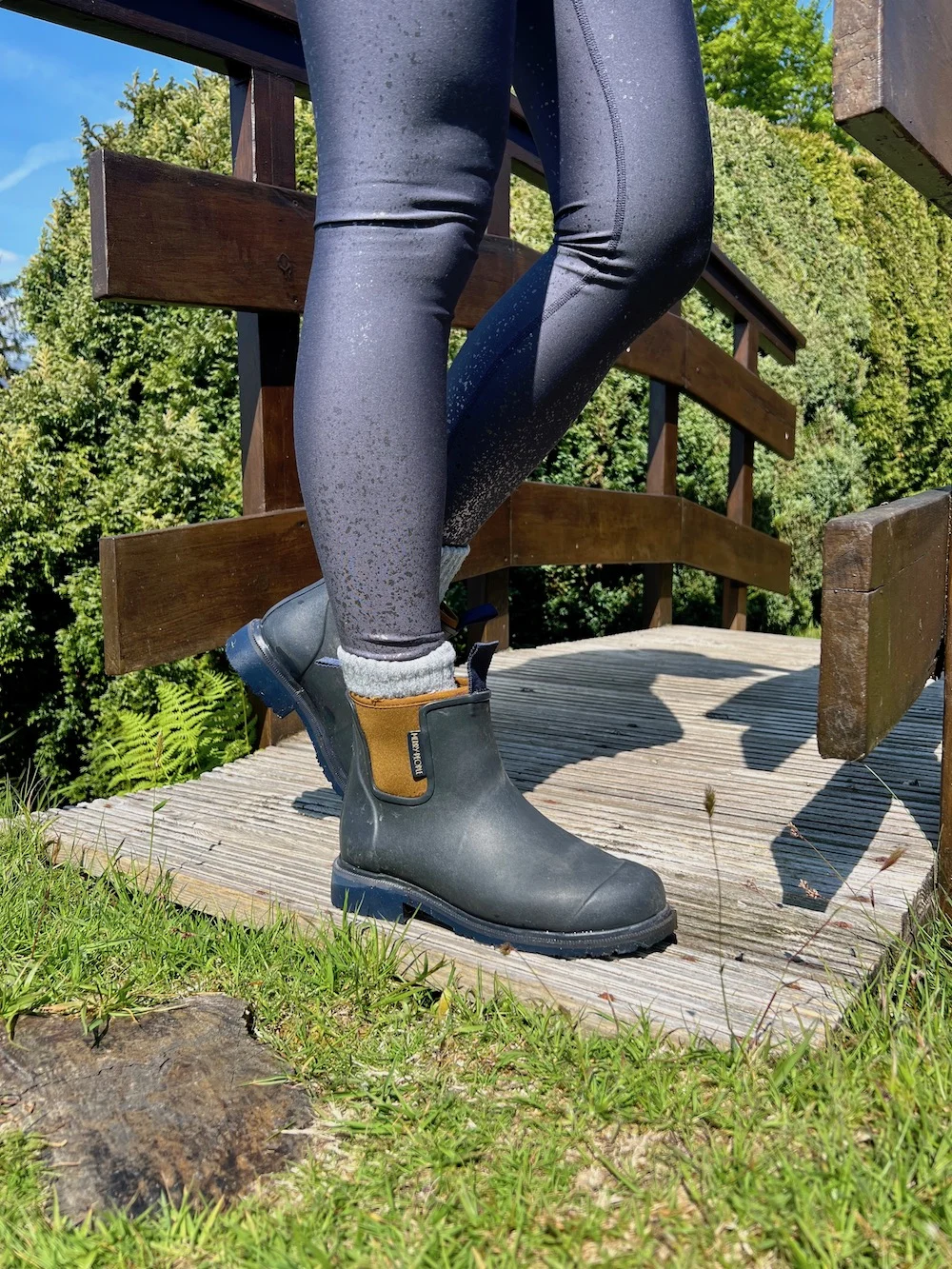 Any cons to the Merry People Bobbi Boot?
The only real con is that the inner sole slips out whenever I take them off. It slips back in really easily but it's a bit annoying that it's not firmly fixed inside the boot.