Struggling to find the perfect Christmas gift for the travel lover in your life? Fear not as Elizabeth has put together a list of fabulous, travel-themed Christmas gifts that everyone will love. There are a couple of gifts on this list that I already have, such as the personalised leather camera strap and a giant world map mural and I love them both. I also love getting vouchers for experiences as you're free to do whatever you'd like anywhere in the world.
Happy Christmas shopping and if you have anything else you'd like to add to the Christmas gift wishlist then add it to the comments below!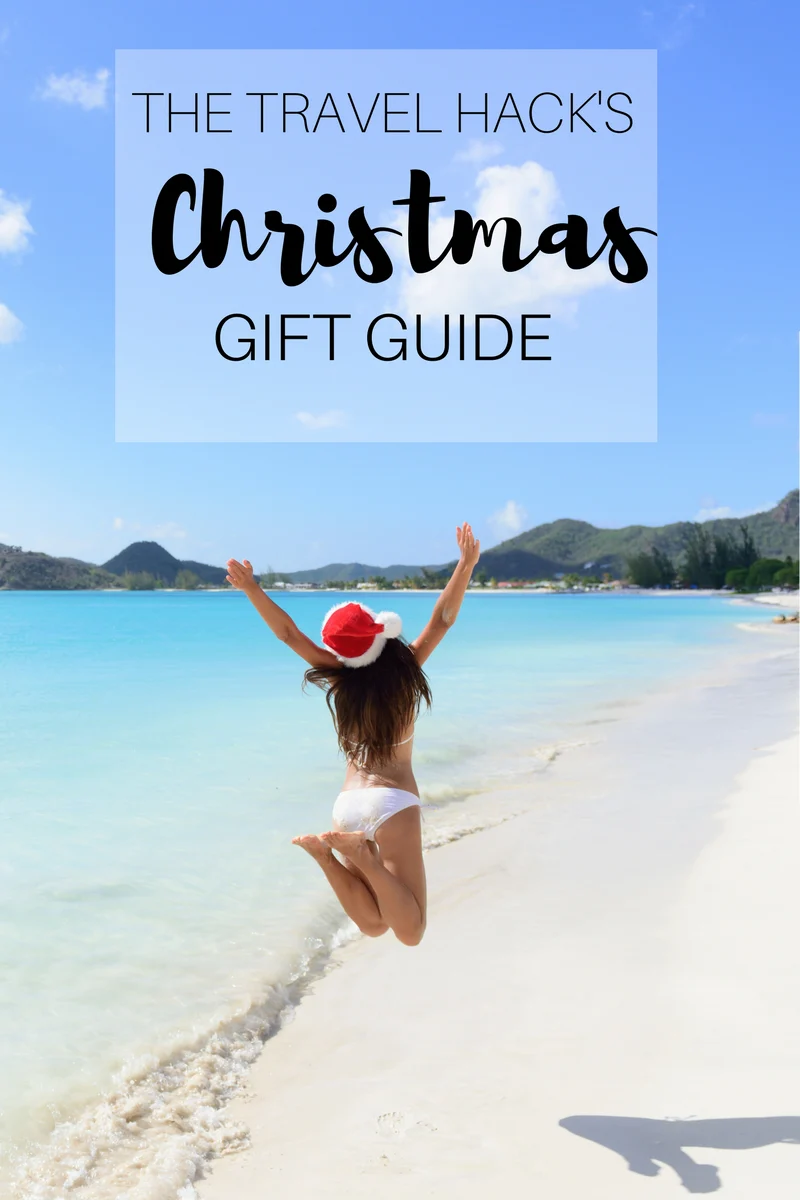 ---
Tis the season to be giving … lots of lovely things, for you and me… I am giddy with excitement to get started on my Christmas shopping. Namely because I operate on a one-for- you, one-for-me basis … what?! I worked hard this year. I need treats too.
The best bit about creating gift guides is that you get to pick all the things you want to receive this Christmas. It's essentially window-shopping for yourself. As I've created a travel themed gift guide, and I'm a huge travel lover, I'd be a very happy lass if Santa Claus popped some of these under the tree.
If you know an equally travel obsessed individual in your life, here are a few Christmas gift ideas.
The Travel Hack's Christmas Gift Guide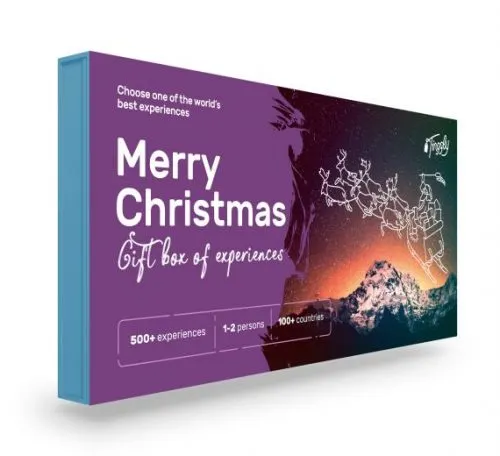 A perfect gift for someone who prefers experiences over things. The best bit of this experience in a box from Tinggly is that you're essentially buying a voucher to a choice of over 500 experiences all over the world and the recipient is the one that gets to choose which. Plus they have 24 months to decide what, when and how to use it.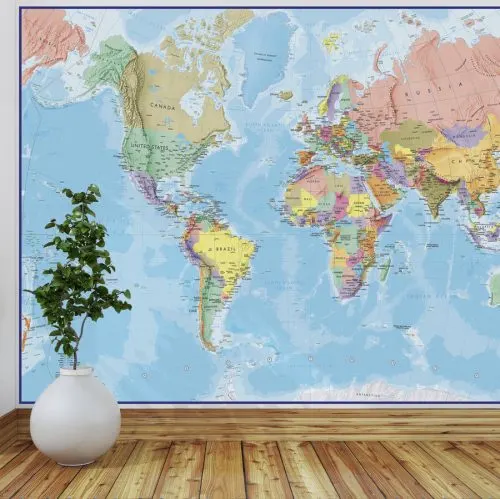 You'll probably be a homeowner if you're going to cover an entire wall with a giant map mural. This is an epic cartographic dream. I already spend far too much of my spare time wistfully staring at maps dreaming of where to visit next. This way, I can do this from the comfort of my sofa without straining my eyes!
If you're looking for a child's alternative, check out the one Monica has put in her son's bedroom: Decorating a child's travel themed bedroom.
For a beautifully personalised Christmas gift, check out these star maps from Under Lucky Stars. These custom star maps show the unique alignment of the stars during a special moment of your life. Maybe it was the moment you proposed to your wife, the moment your child was born or an incredible moment during your travels. The star alignment is printed on thick matte paper and can be framed too so it's ready to hang straight on your wall!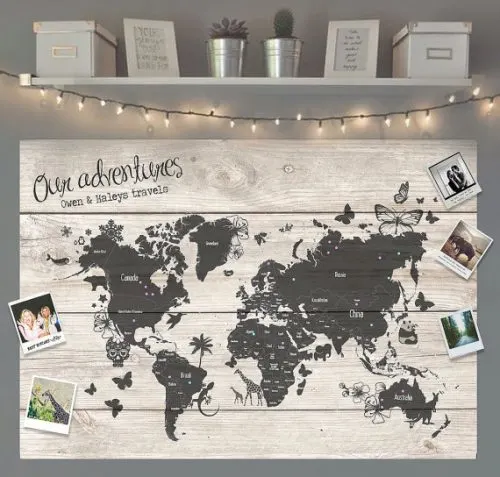 A customised and personalised World Map Pin Board with your name on, which is perfect for tracking your adventures with colourful pins. You could add photos after each trip and over time create a world map of travel memories.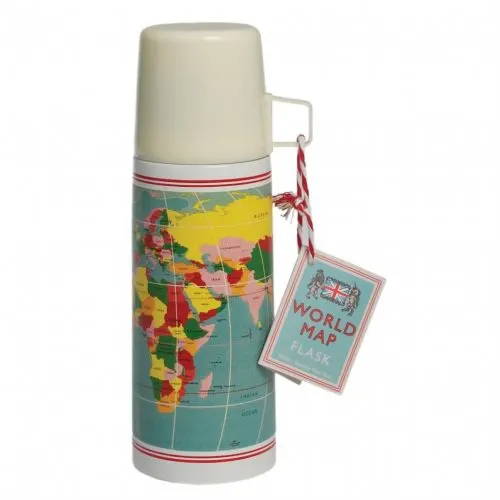 Because what says travel lover more than a quirky flask decorated with a world map? This one is definitely for the cartography lovers out there and those who need a good ol' cuppa on their outings and picnics.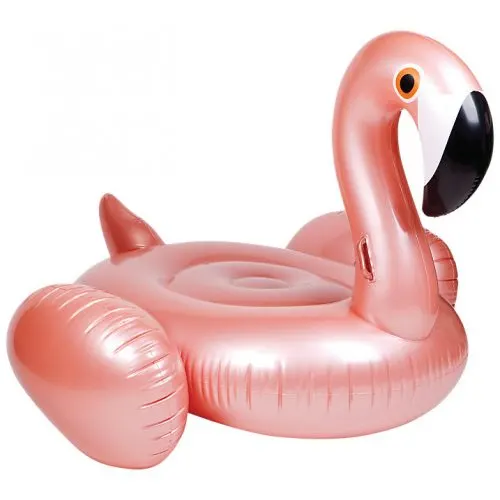 This trend isn't going anywhere! Hop on the bandwagon, or in this case a giant rose gold flamingo, and laze about the pool in kitsch style on your next holiday. It's a flamingo, it's rose gold, it's an inflatable…really, what's not to love?!
Note from Monica: I bought a cheap flamingo inflatable from Primark last summer and it lasted 2-3 dips in the pool before giving up on us. Do yourself a floaty favour and get a good one!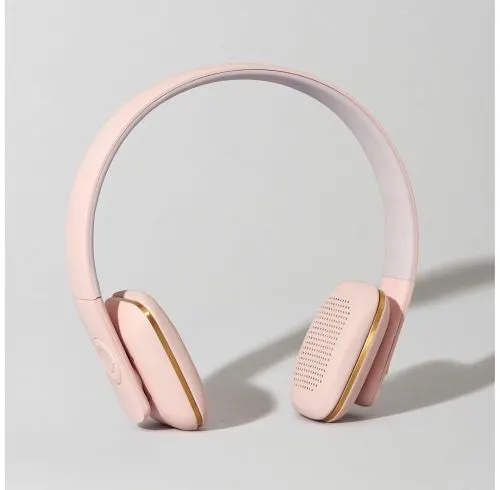 Headphone technology is going wireless so maybe opt for a design-led style by Danish designers Kreafunk with these adorable dusty pink ones. There's also an in-built microphone so you can answer your phone on the move in between listening to your fave tunes.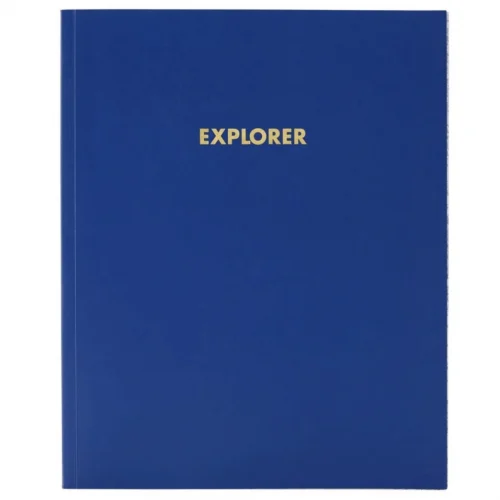 You can have this travel journal personalised on purchase for super special gift option. This journal is divided into continent sections and offers a great way to not only plan your trips but also serve as a keepsake for the future.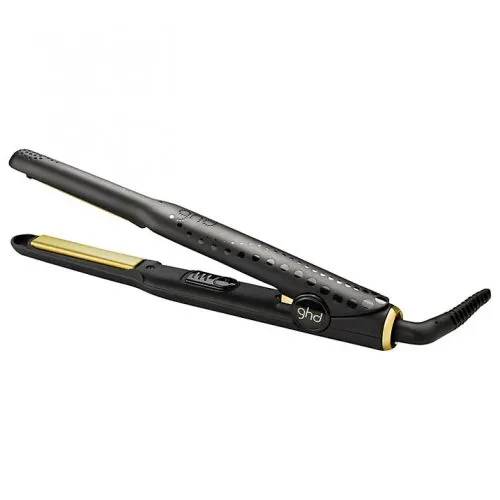 This one is both practical and fun, because who wants frizzy hair in the tropics? And who wants to lug around hefty straighteners? Not me! I'm hoping Santa will bring me some snazzy new mini GHDs this years.
Personalised Leather Camera Strap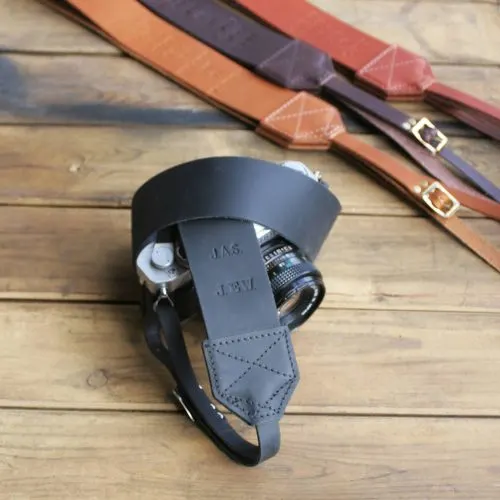 Because the standard camera straps out of the box are pretty boring, and who doesn't love something with their name on?!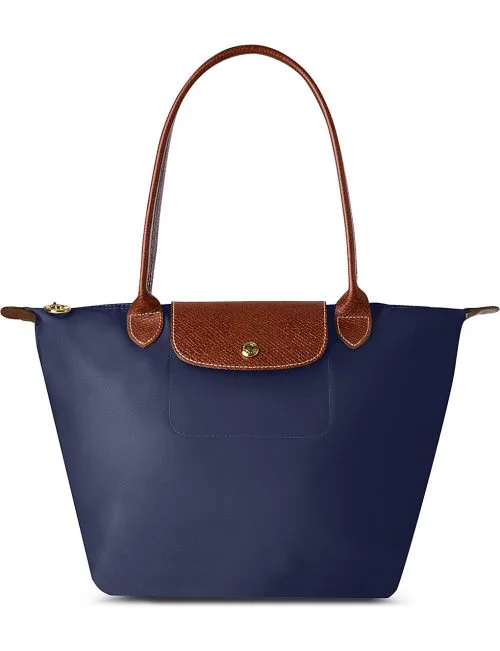 Almost every other travel blogger I meet on a press trip has one of those, so naturally I need one too. Yep. Plus, it's a pretty iconic bag and
Happy shopping! And Merry Christmas!
We have more ideas for travel themed Christmas gifts here.