The one thing I forget about every year when winter comes around is just how dark it is most of the day! It's like it totally catches me by surprise yet it's the same feeling every year. This year more than anything I want to rent one of these big, gorgeous luxury beach homes and have a big family holiday in the sunshine.
In these deepest, darkest throes of winter one of my favourite things to do is plan potential trips, or even start making fantasy lists of all the beautiful sunny, warm destinations I want to visit. Of course, I might manage one big luxury trip a year, but in a dream world I'd be jetting off to all of these stunning luxury beach locations.
On a gloomy British winter's day I am dreaming of these luxury beach holiday destinations.
10 Best Destinations for a Luxury Beach Holiday
1. Koh Samui

The second largest island in Thailand, Koh Samui is situated in the Gulf of Thailand. The island is famous for its fine white sand, crystal clear water and some truly deserted beaches if you know where to look. You can enjoy simply sunbathing and sipping cocktails under swaying palm trees. Maybe visit some local Buddhist temples or even take a spa day or two.
Koh Samui is a great destination for us Brits because there are easy flights from the UK and, once you've got your flights covered, it's such an affordable destination. You can do super luxury on a modest budget so you can travel in style for a fraction of the cost of a holiday in Europe. Plus, our winter is a great time to be in Thailand so it's even more reason to go.
2. Barbados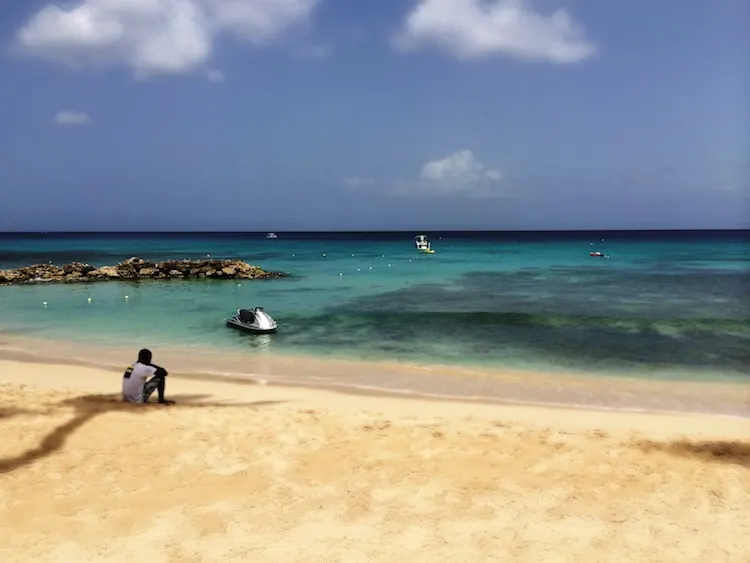 An eastern Caribbean island, Barbados is home to beaches, botanical gardens, caves, unique culture and a sophisticated beach holiday destination. Enjoy tropical drinks whilst watching the waves roll in from the Atlantic ocean. Or get up early for a trek through lush vegetation to the Farley Hill ruins and watch the sun rise. Maybe even indulge in a bit of celebrity spotting with the likes of Gwyneth Paltrow often holidaying close by.
Barbados is also a great destination for luxury family travel as there are plenty of large villas to rent or beautiful hotels suitable for the whole family. Side note from Monica – I'm actually planning a family trip to Barbados next year and I'm excited already!
3. Maui
Maui is a large island part of the Hawaiian archipelago. It is well known for it's sprawling Haleakala National Park which encompasses the island's highest peak, volcanic Haleakala.
You can also find the pools and waterfalls of Ohe'o Gulch which is accessed via the scenic Hana Highway. Also check out the unique black sand beaches. The island's 30 miles of beaches include the golden-crescent Kapalua, which is sheltered from strong currents by lava-rock promontories, making for calm, serene waters.
4. Riviera Maya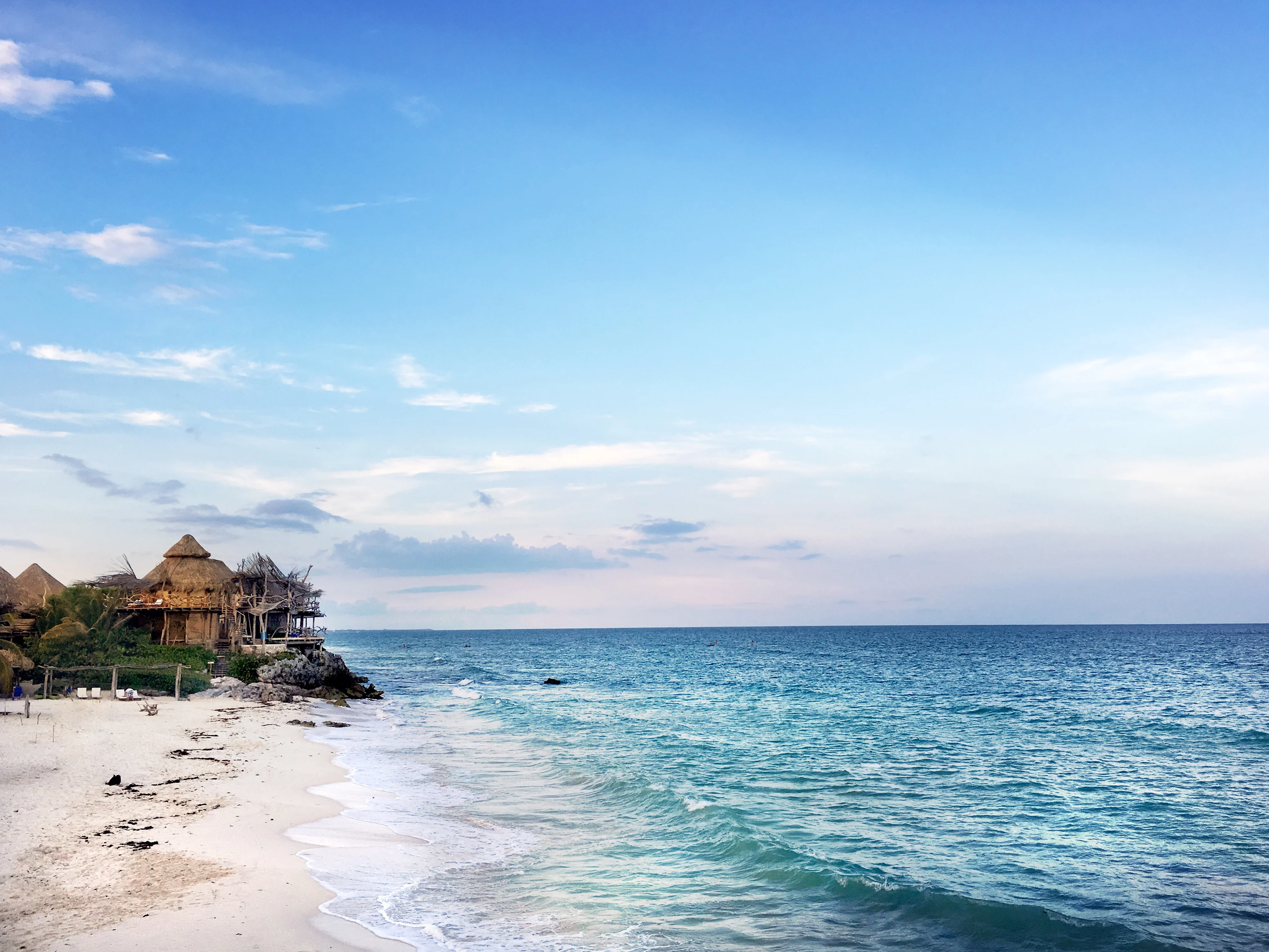 The Riviera Maya is a stunning stretch of Caribbean coastline in Mexico along the Northeastern peninsula. It is famous for its long beaches, ancient Mayan ruins and fishing villages. It is home to a variety of wellness retreats and we're big fans of yoga retreats here at The Travel Hack.
5. Antigua

Complete with bourganivilla lined paths, beautiful villas, and amazing beaches, Antigua is also home to the most charming and hospitable people.
Antigua is one of the 2 major islands that make up the Caribbean nation of Antigua and Barbuda. Ringed with coral reefs, the island is known for its many sandy beaches. Set along English Harbour, restored Nelson's Dockyard, which Admiral Horatio Nelson made his base in the 1780s, includes a marina and the Dockyard Museum. Trails lead up to Shirley Heights, a former military lookout with panoramic views.
6. Fiji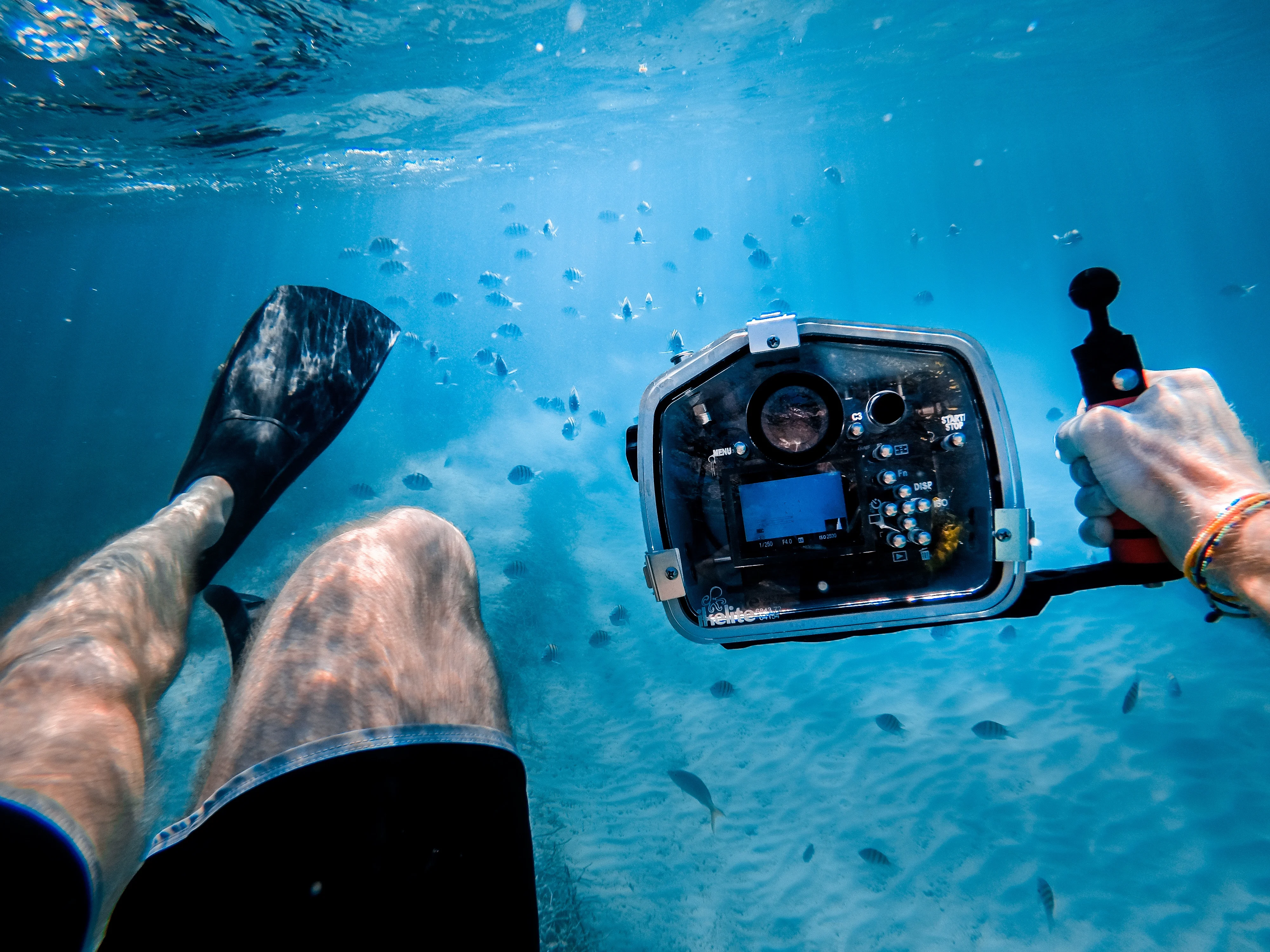 With over 300 islands making up the nation of Fiji in the South Pacific ocean, you are spoilt for choice when it comes to luxury beach destinations. Think pristine palm-fringed beaches, stunning coral reefs and secluded hidden bays. The long haul flight is worth it for the tranquility. Take a break from the beach to explore the rainforests, seek out waterfalls and marvel at the abundant wildlife.
7. The Maldives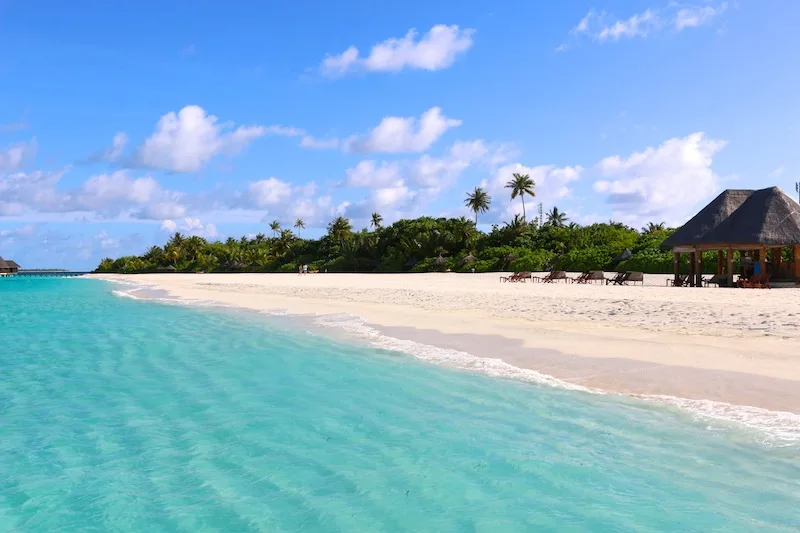 A tropical paradise nation composed of ring-shaped 26 atolls which comprise of over 1,000 coral islands. The Maldives is located in the Indian Ocean and is famed for it's glorious white sand beaches, sheltered blue lagoons, and beautiful reefs.
Read about The Travel Hack adventures in The Maldives here.
8. Sri Lanka

Sri Lanka is a large island just south of India. It is famed for it long stretches of coastline, and rich culture. Sri Lanka is home to many UNESCO World Heritage sites thanks to its 2,000+ years of history. It is also home to the world's oldest-living human-planted tree. Of course, there is the incredible Sri Lankan cuisine to keep your bellies happy. And if you're lucky you might even see and elephant or two.
Jayne from Girl Tweets World has some great blog posts about Sri Lanka.
9. The Azores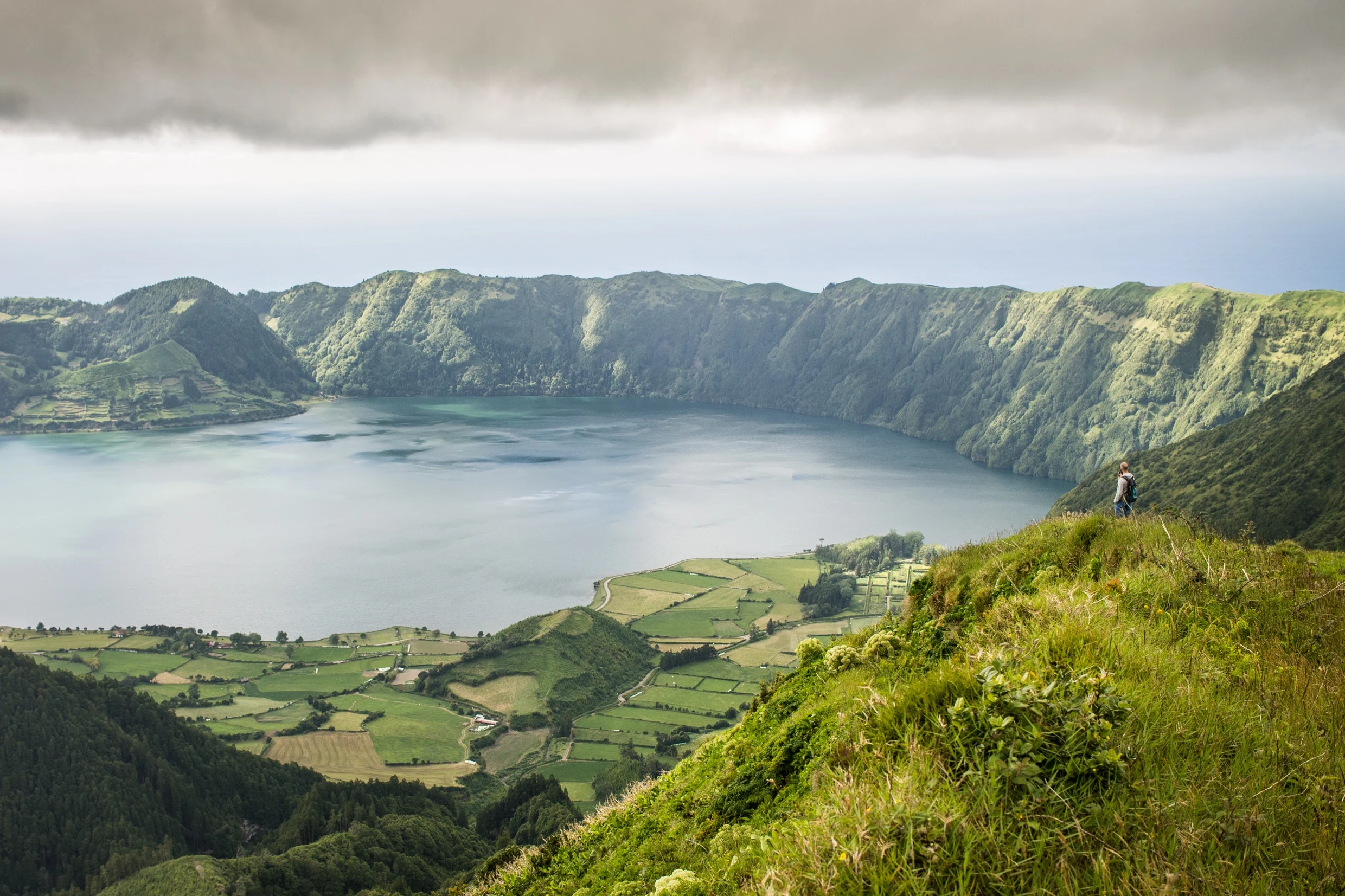 Located in the mid-Atlantic directly west of Portugal, the Azores are a dramatic luxury beach destination. This lush green volcanic group of islands is a unique place to visit. It is one of the milder destinations on this list with average temperatures around 20C. The Azores are popular with culture seekers, outdoor enthusiasts and surfers thanks to the Atlantic ocean.
10. Costa Rica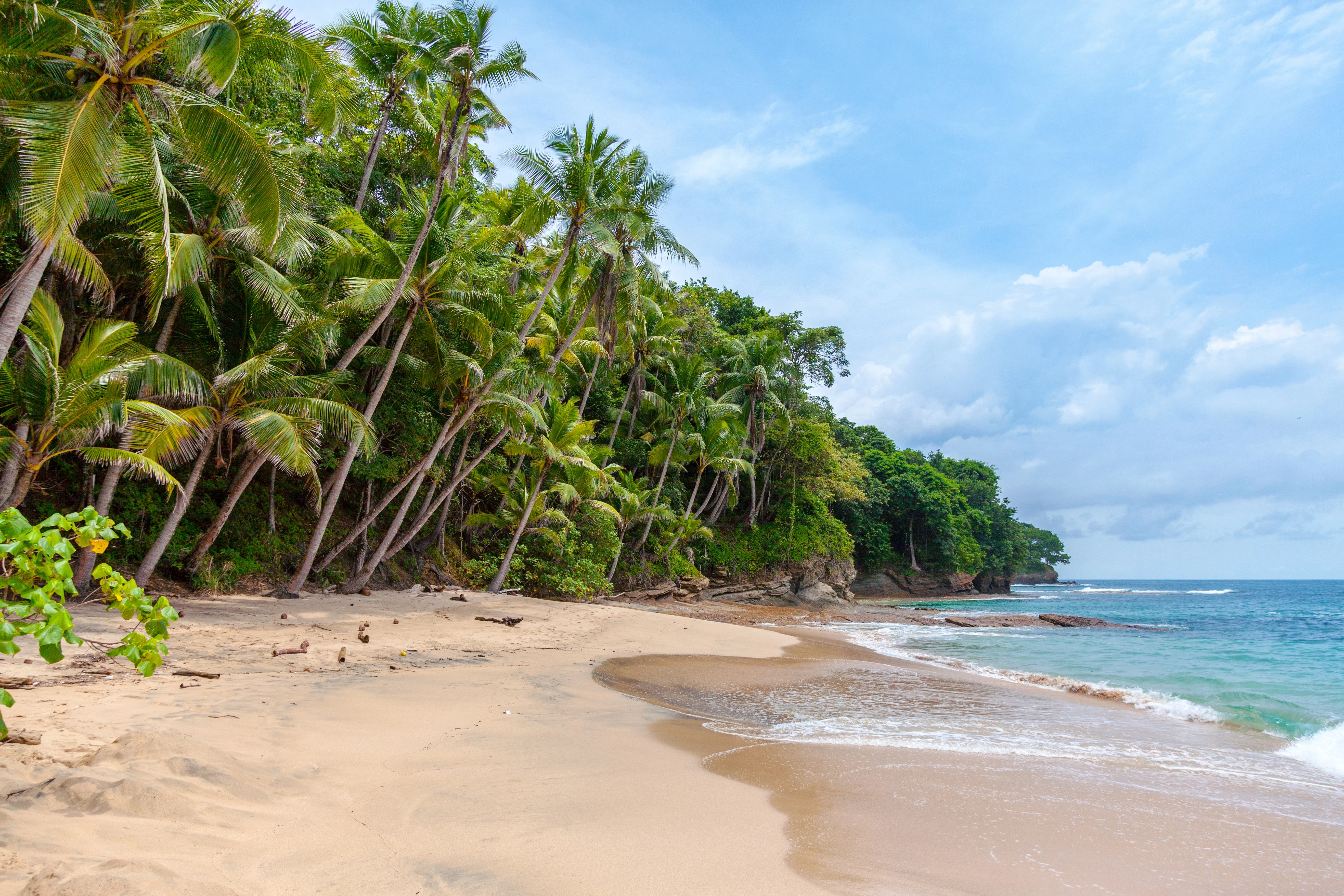 The 'rich coast', or Costa Rica, is located in Central America with coastlines on both the Caribbean and Pacific. It is famously known for it's rainforest and biodiversity with around 25% of it's total land area designated as protected jungle. The spider monkeys are a popular image for Costa Rica as our its famous exports – coffee and bananas. When you're not enjoying the glorious coastline you can explore the jungle via hikes, zip lining or biking.
Which of these luxury beach destinations would you like to visit?
Disclaimer: This post was sponsored by Luxury Retreats but all obsessions with winter sun and luxe holidays are entirely our own!