If you're looking for travel decorating ideas then you've come to the right place! As you know, I LOVE to travel and I'm always bringing little mementos home with me.
But I also love clean, minimalist design and try to avoid having any clutter around the house.
Souvenirs you find on holiday can look like cheap clutter once you bring them home. How do you give your home that gorgeous travel vibe without cluttering up your shelves with tat!?
Here are some travel decorating ideas to create travel themed interior design without it looking cluttered, messy or just random!
1. Go BIG on the travel decorating souvenirs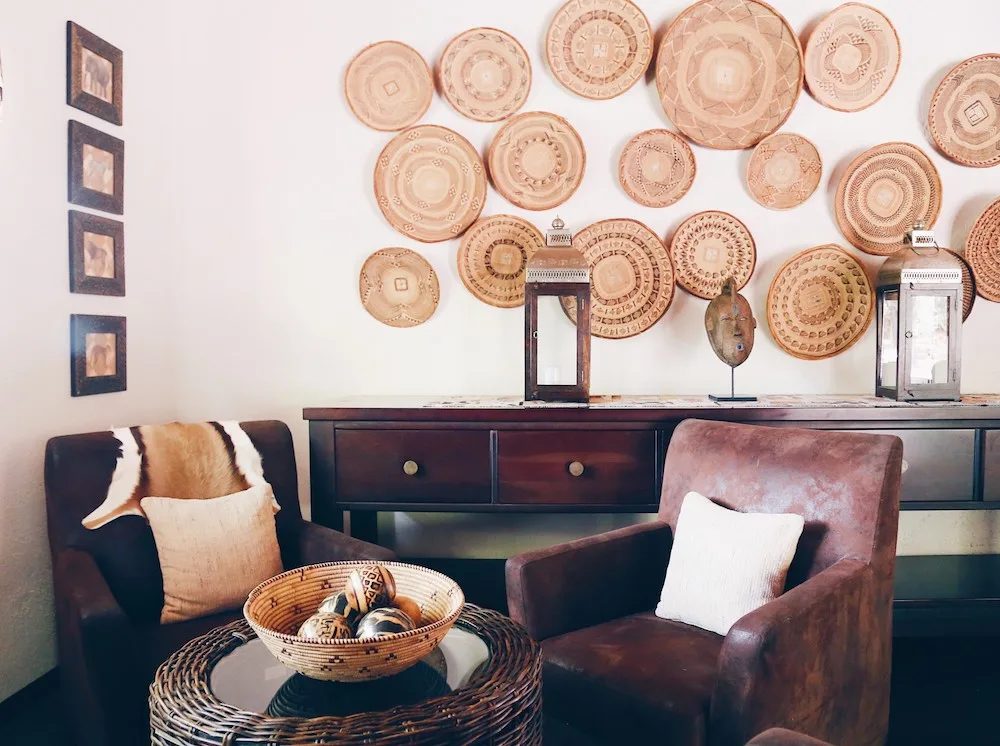 Souvenirs are a hard one to get right when it comes to travel decorating. If you buy one small thing it can look out of place in your home and often gets lost among the candles and plants and other everyday decor you already have.
If you buy a big thing then it can look random (like that random Indian elephant statue that just looks weird in your otherwise neutral home!)
The way to make souvenirs work is to go BIG!
Don't just buy a Russian doll, have a whole shelf of Russian dolls. Don't just have one colourful scatter cushion from Morocco, fill your living room with them!
They'll make a bold statement, will become a focal point and won't look like random tat.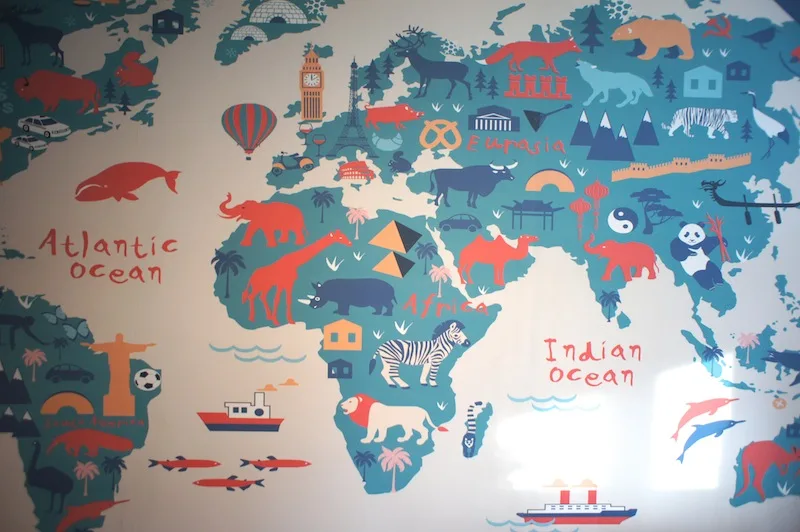 I have a map of the world wallpaper in my office and I love it. It makes such a bold statement and, even after being on the wall for six years, I still find myself staring at it and daydreaming about all the places I could go. It's also been a great way to educate the kids (and myself!) about where different countries are so there's a double bonus with the travel decorating there.
Take a look at a site like Ever Wallpaper for unique wallpaper designs for a travel themed room.
If you live in a rental house or don't want to commit to a whole wall of wallpaper, opt for a giant framed map.
3. Vintage suitcases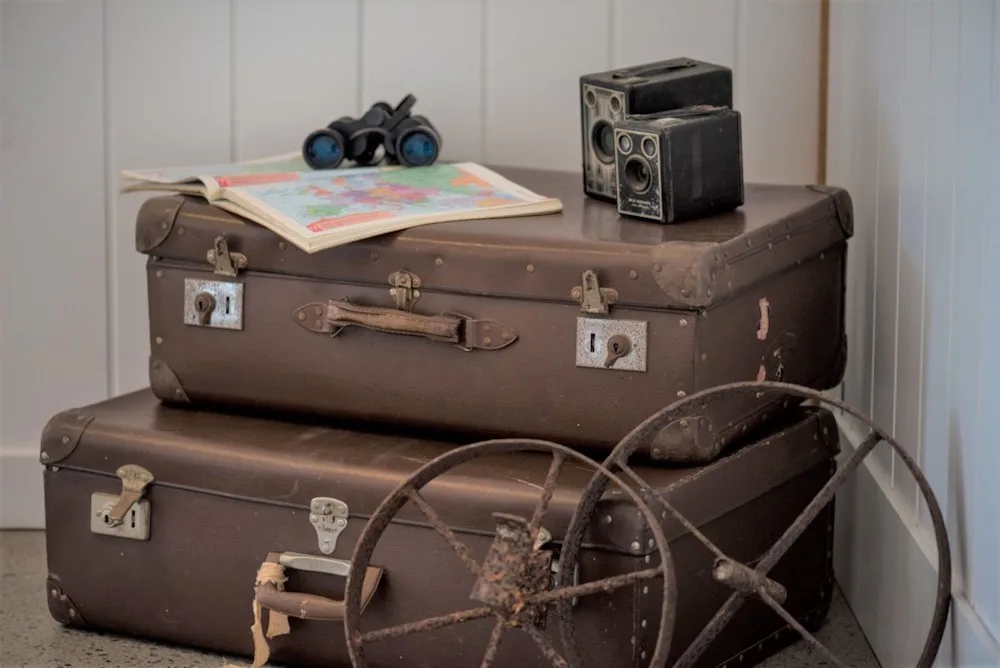 I have a thing with vintage suitcases. I absolutely love them! You can find them online and at antique shops and markets but I will warn you that they're surprisingly expensive if they're in good condition! Stack them up to create usable spaces to display objects and you can also use them for storage.
4. Lighting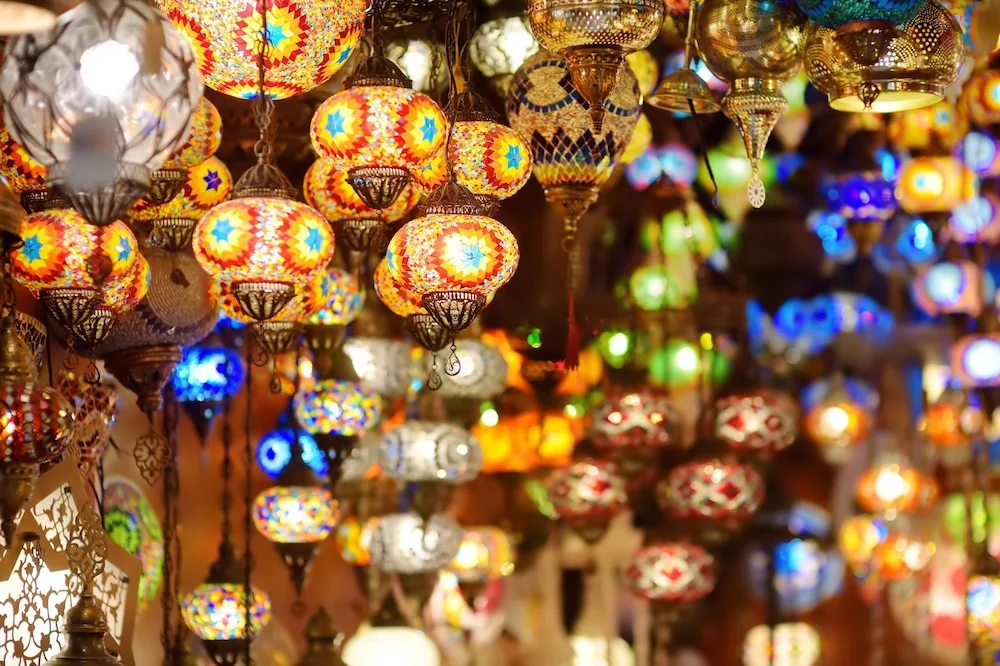 Beautiful lighting can bring a room to life and change the feel of your home completely. I also love the way a small lamp can go almost unnoticed during the day but it comes to life in the evening and creates a new atmosphere in a room.
I love colourful Moroccan lamps that bring back memories of visiting Marrakech and camping in the Sahara Desert.
5. World clocks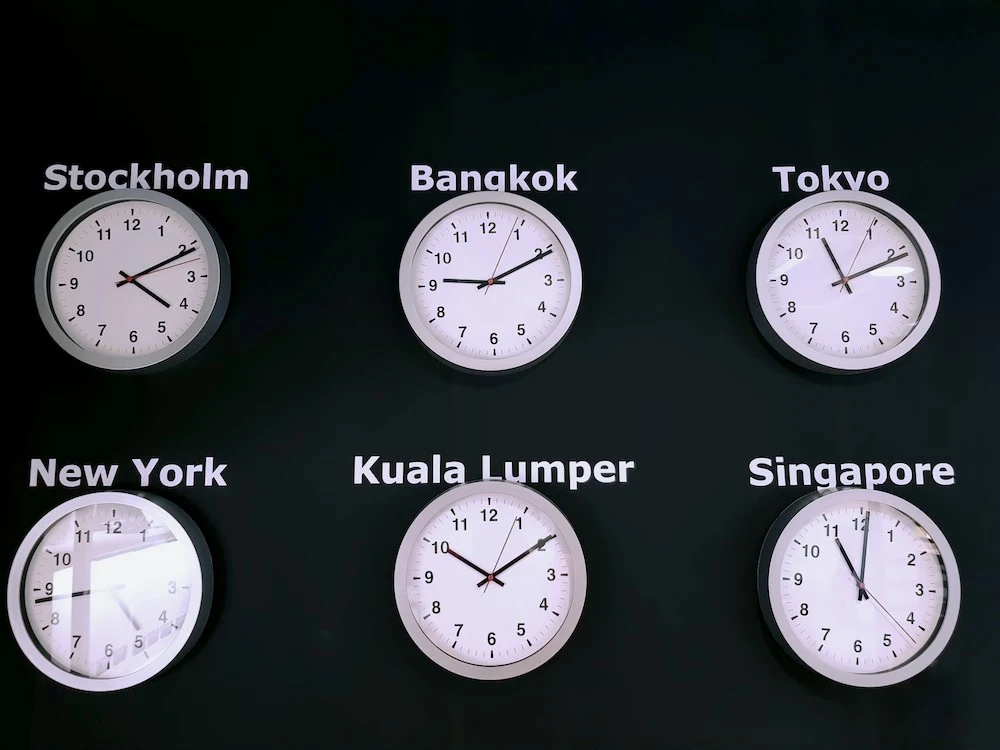 Adding a row of world clocks to your wall is such a simple way to add a unique travel themed style to your room. Search for 'customised wall stickers' to create the stickers for each destination and place it under each clock for a professional look!
Travel Hack Tip: I love having a row of clocks in my kitchen but I will warn that it's a pain when the clocks change or when the batteries run out! As if changing one clock isn't enough of a pain 😉
6. Gallery walls for simple travel decorating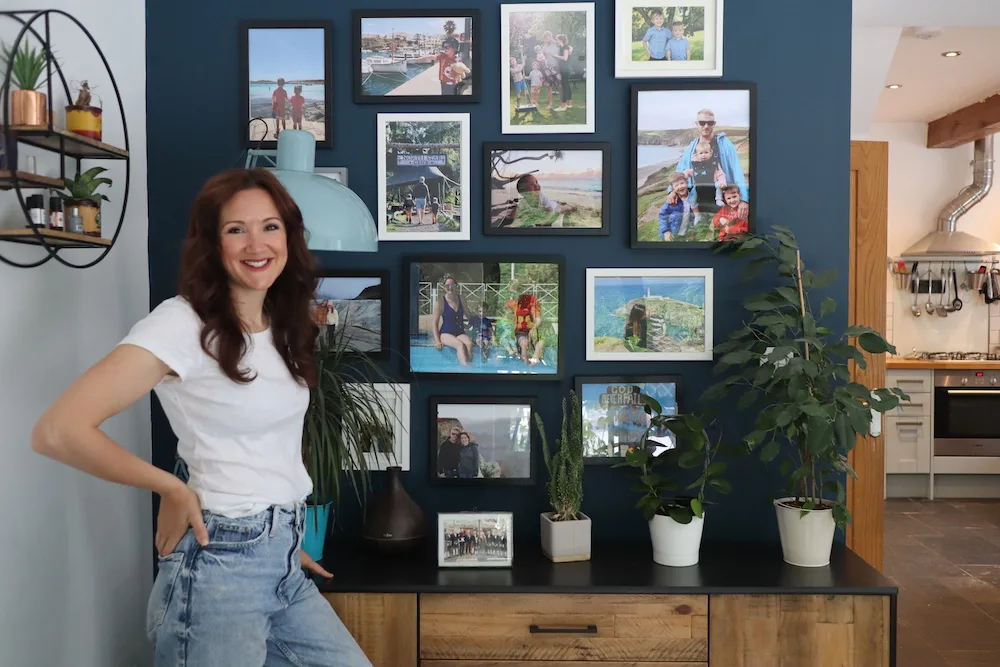 My favourite way to bring travel home is to print out my favourite photos and display them in a gallery wall. It looks even more effective if you can group all your photos from one destination together on one gallery wall.
Travel Hack Tip: If your photography isn't up to scratch then try combining professional photographer's prints with your own snaps. Another good tip is to print your photos in black and white – it hides a multitude of sins!
7. Pouffes and bean bags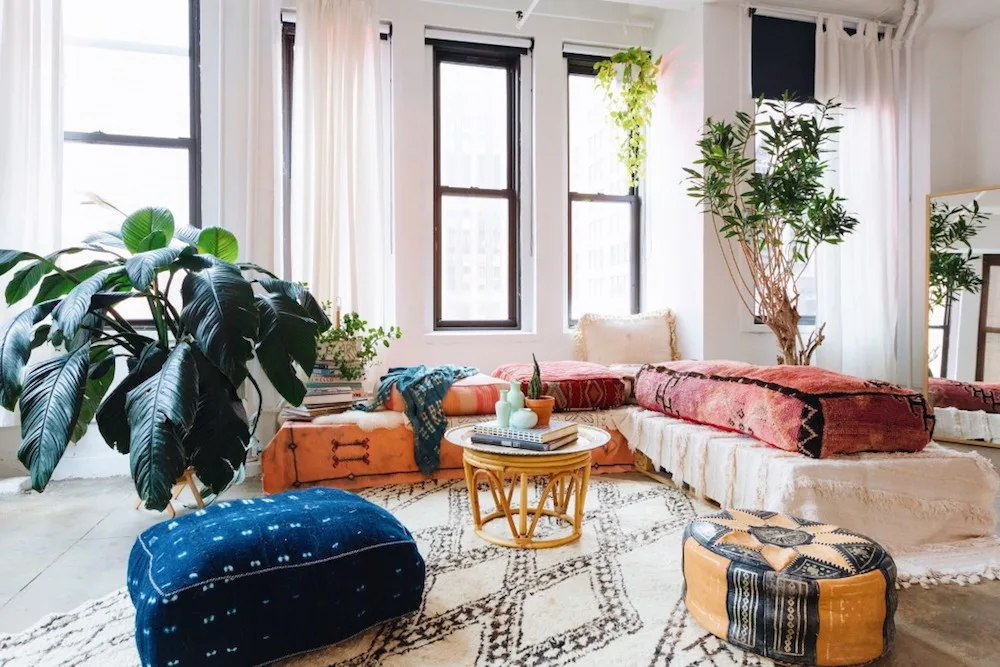 Nothing says 'backpacking' like a wooden floor scattered with colourful pouffes and beanbags. If you spent any time backpacking around Asia you'll know exactly what I mean! A room filled with Moroccan style cushions is the ultimate in travel decorating and it's a look I love!
8. Minimal design like a hotel
While some people love to fill their home with souvenirs and go all maximalist on the travel decorating, other people prefer to focus on the simple luxury of a hotel. For most of us, the main difference between our homes and hotels (other than the staff ready to meet our every need!) is the lack of clutter. A minimal design makes us feel calm and we can recreate that hotel feeling with clean design and a mammoth decluttering session.
Read more: How to make your home feel like a luxury hotel
9. Crockery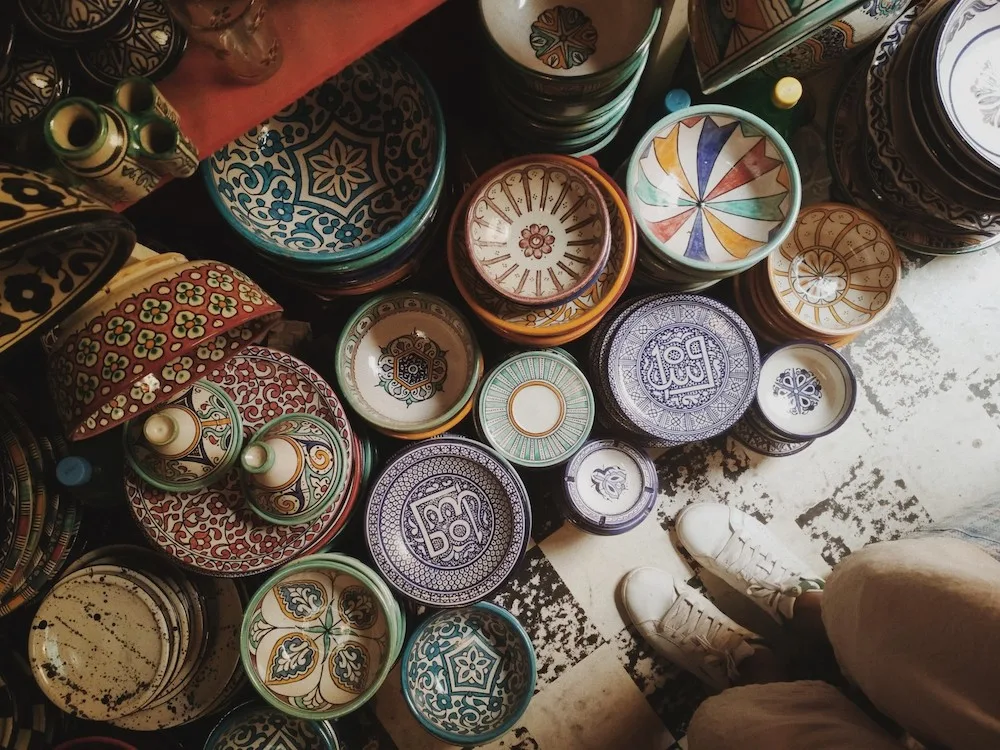 Is there anything nicer than serving up a meal on plates from Turkey, glasses from Morocco, bowls from China and tea cups from India? OK, that lot might make a mismatched collection but you get my point.
It makes even an everyday activity like drinking your coffee or eating your cereal into a special moment to relive an adventure.
10. Christmas tree ornaments for holiday travel decorating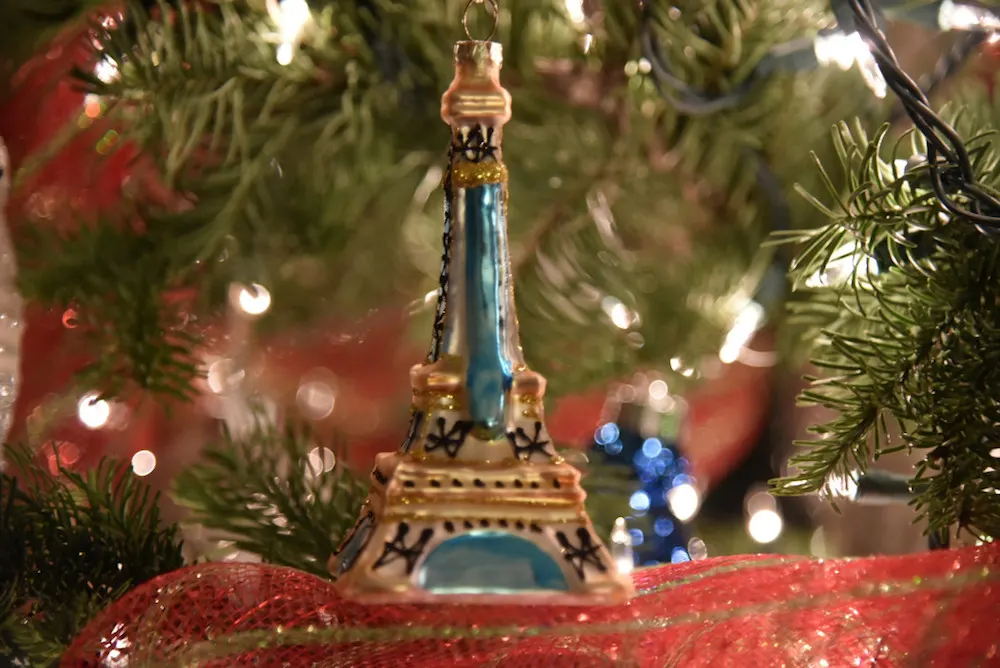 If you don't want your house filled with travel souvenirs all year round then why not start collecting Christmas tree decorations during your trips? They're easy to find in European cities (even when it isn't Christmas!) if you look inside those tacky tourist shops or market stalls! But if you can't find any then look for something small you could tie a piece of ribbon to.
In some ways, Christmas tree decorations are more special than ornaments you have on a shelf all year round. You take decorations out of the box and appreciate them each year, reliving your holidays with each ornament you add to the tree.
11. Scented candles, oil burners or diffusers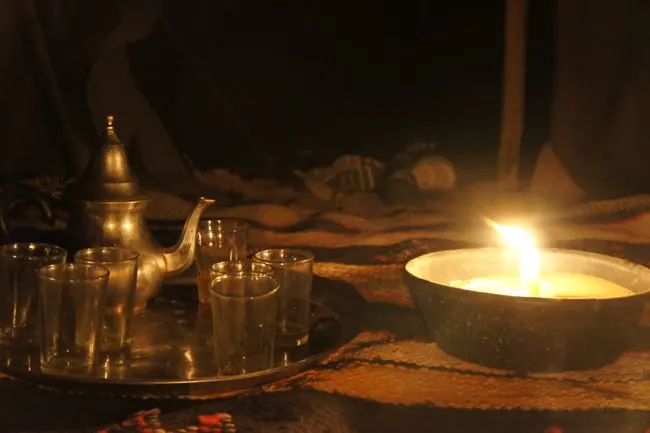 Smells trigger memories like nothing else! I don't know about you but I'm often amazed how the smell of jasmine can take me right back to musky evenings on holiday, or the smell of incense takes me back to India and cinnamon always reminds me of fika in Sweden.
Fill your home with these beautiful smells for daily reminders from your trips!
12. Fridge magnets for travel decorating in the kitchen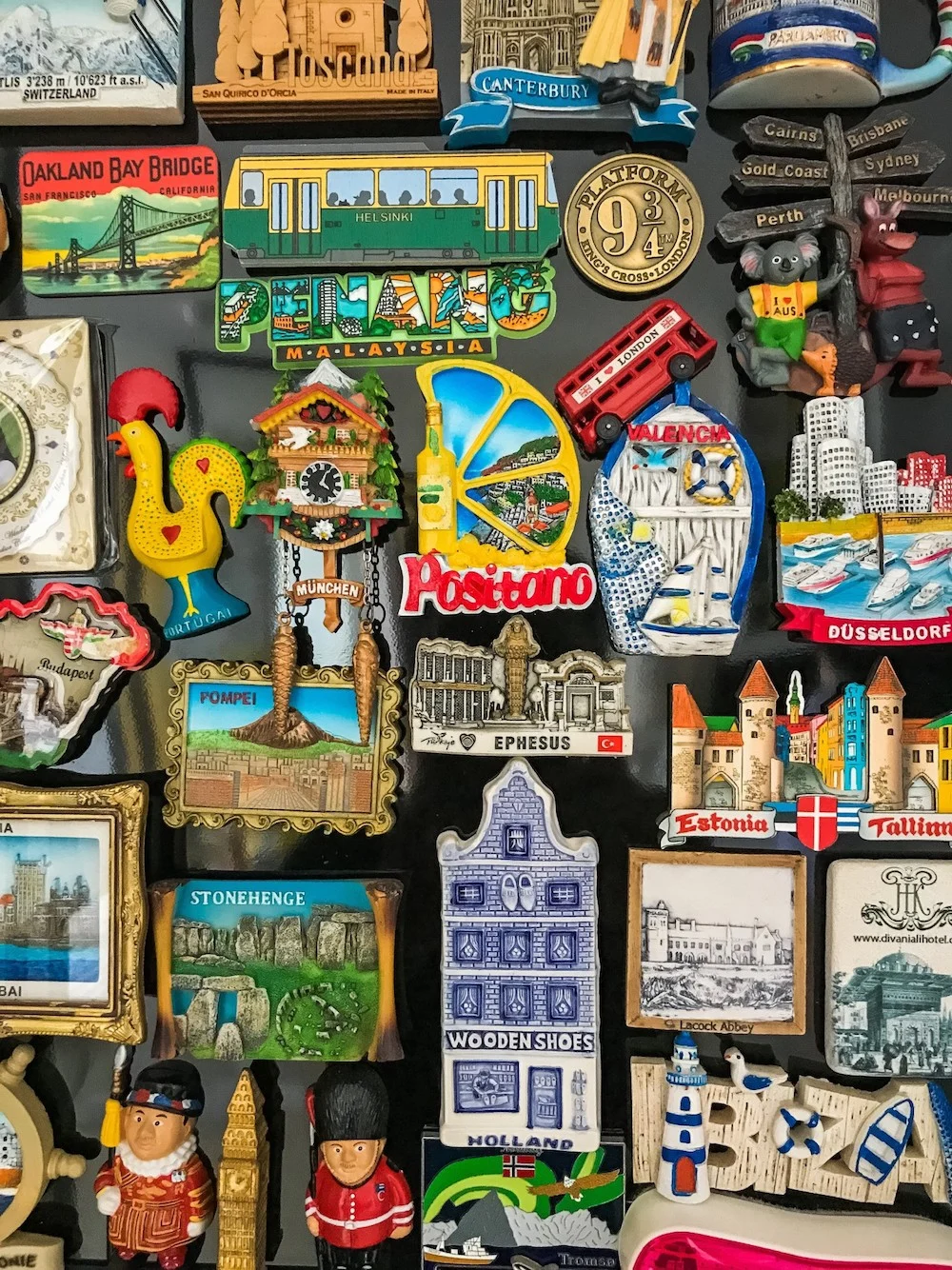 While I would love a clean, simple, minimalist kitchen like the ones I see on Pinterest, I don't have one. I have a messy, chaotic family kitchen and a busy fridge door filled with travel-themed magnets looks gorgeous and reminds me of the cities I've visited every time I reach for the milk!