This is a post I write every year but I wasn't going to write one for 2021. We spent the first part of the year in lockdown, the majority of our travel plans were cancelled and it was a difficult, stressful year on all accounts!
But it was also a truly wonderful year and I don't want to write if off completely.
Creating these posts with my highlights is a lovely way to bring everything together and give me something to smile about in years to come.
A snowy winter lockdown
Winter lockdown wasn't THAT bad, right? There was snow and so many wintry walks which were oh-so photogenic!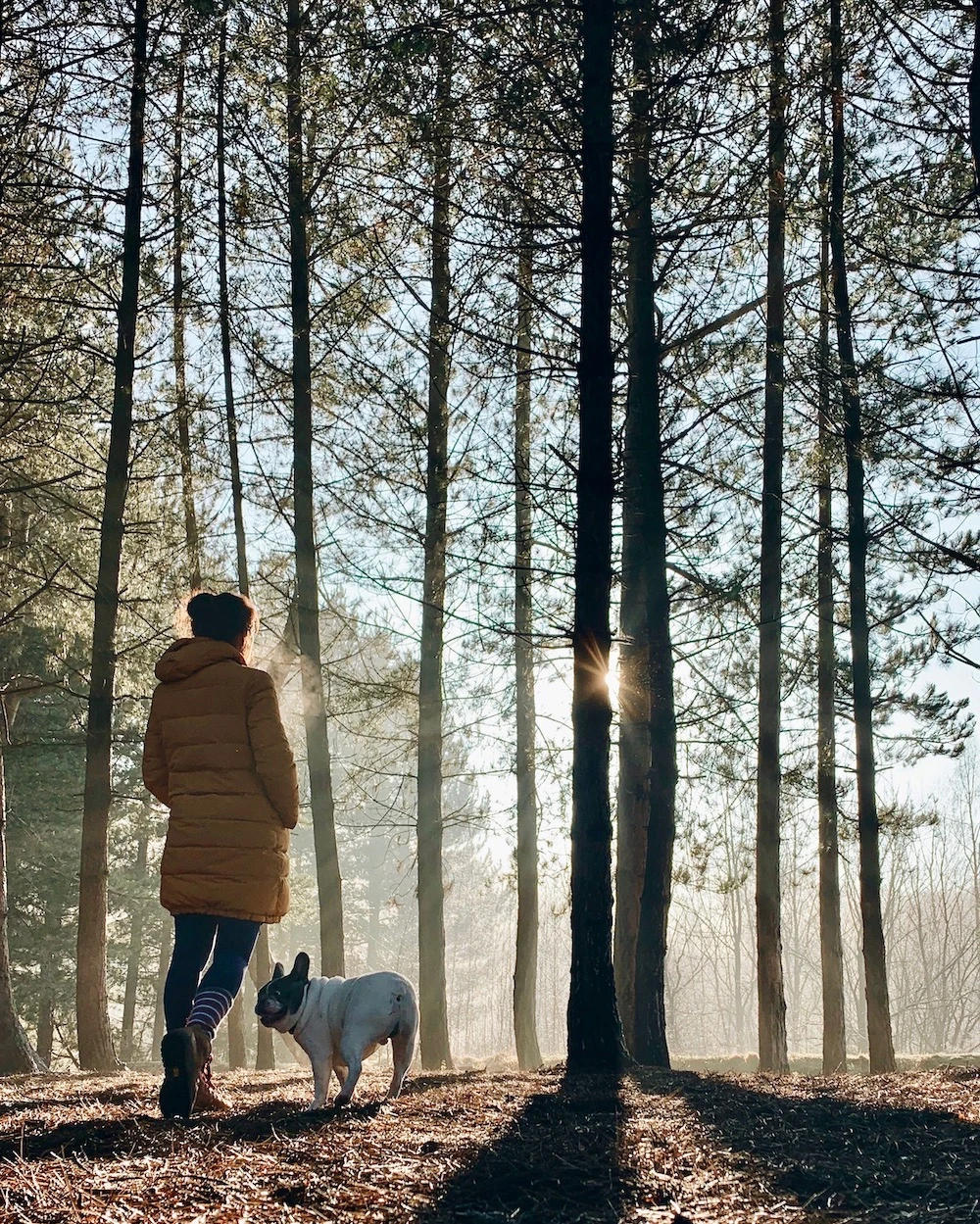 Starting to garden and grow veggies
I took up a new hobby in 2021 thanks to lockdown (yey, something good did come out of lockdown!)
I started gardening!
I bought myself a greenhouse and Sam built two raised beds in the garden. I filled them with veggies and created a huge, colourful flower bed. Having this lovely garden was also brilliant at the start of the summer when the kids seemed to have endless weeks in isolation. They were isolating for the first three weeks of the summer holidays. It was a nightmare for me but I think the kids actually loved spending their days in the paddling pool and playing in the flowers.
The garden brought me so much joy in 2021 and I'm sure this is a hobby that will stick with me for life. I'm already planning my flowers and veggies for 2022 and I can't wait to get planting!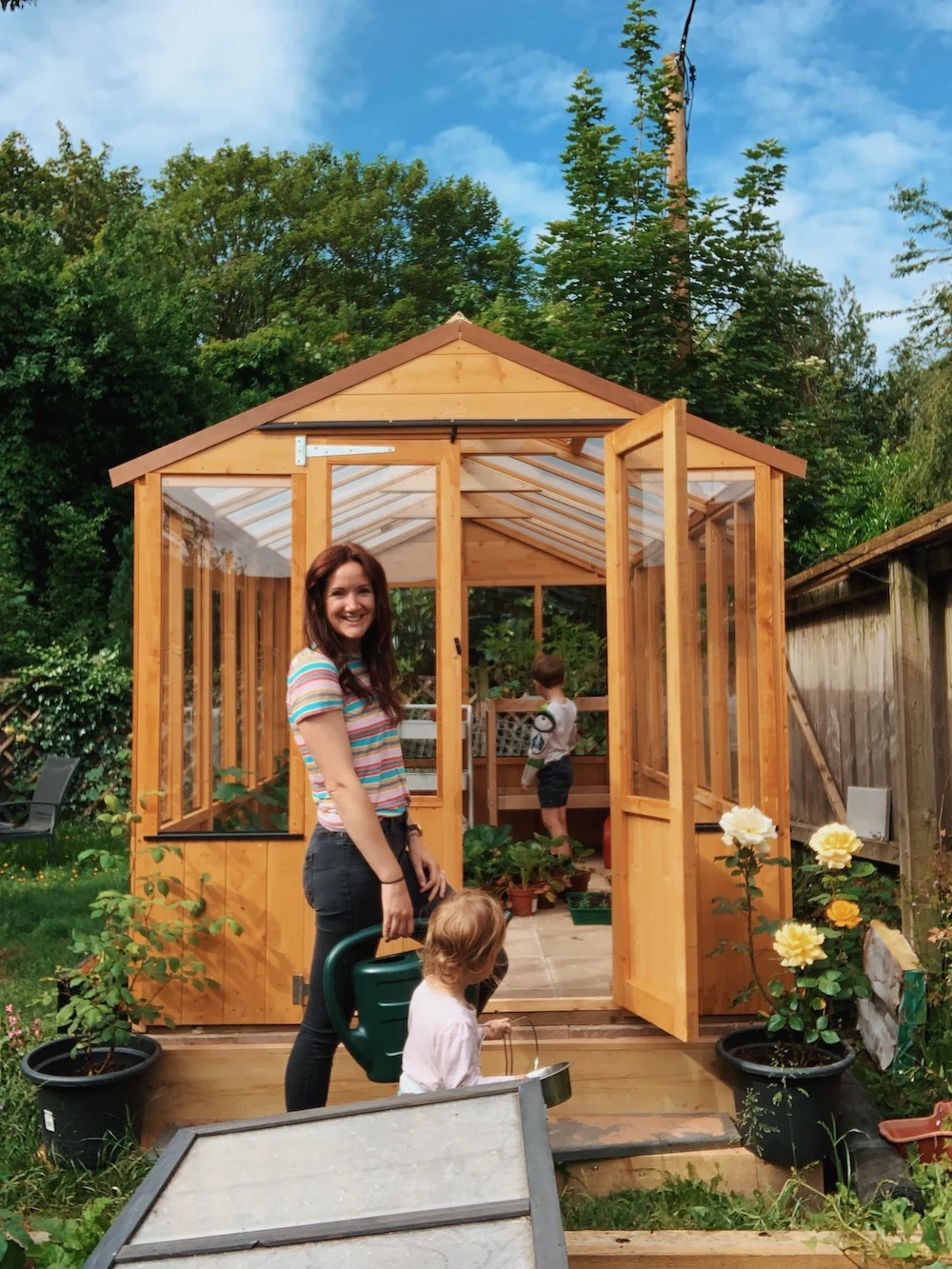 Read more: See my monthly garden updates here
The Travel Hack Tote
In 2021 we launched the third piece of luggage to join The Travel Hack Collection and that was The Travel Hack Tote! This was such an exciting addition and it's great to see the range growing!
Read more: Find out more about The Travel Hack Luggage range here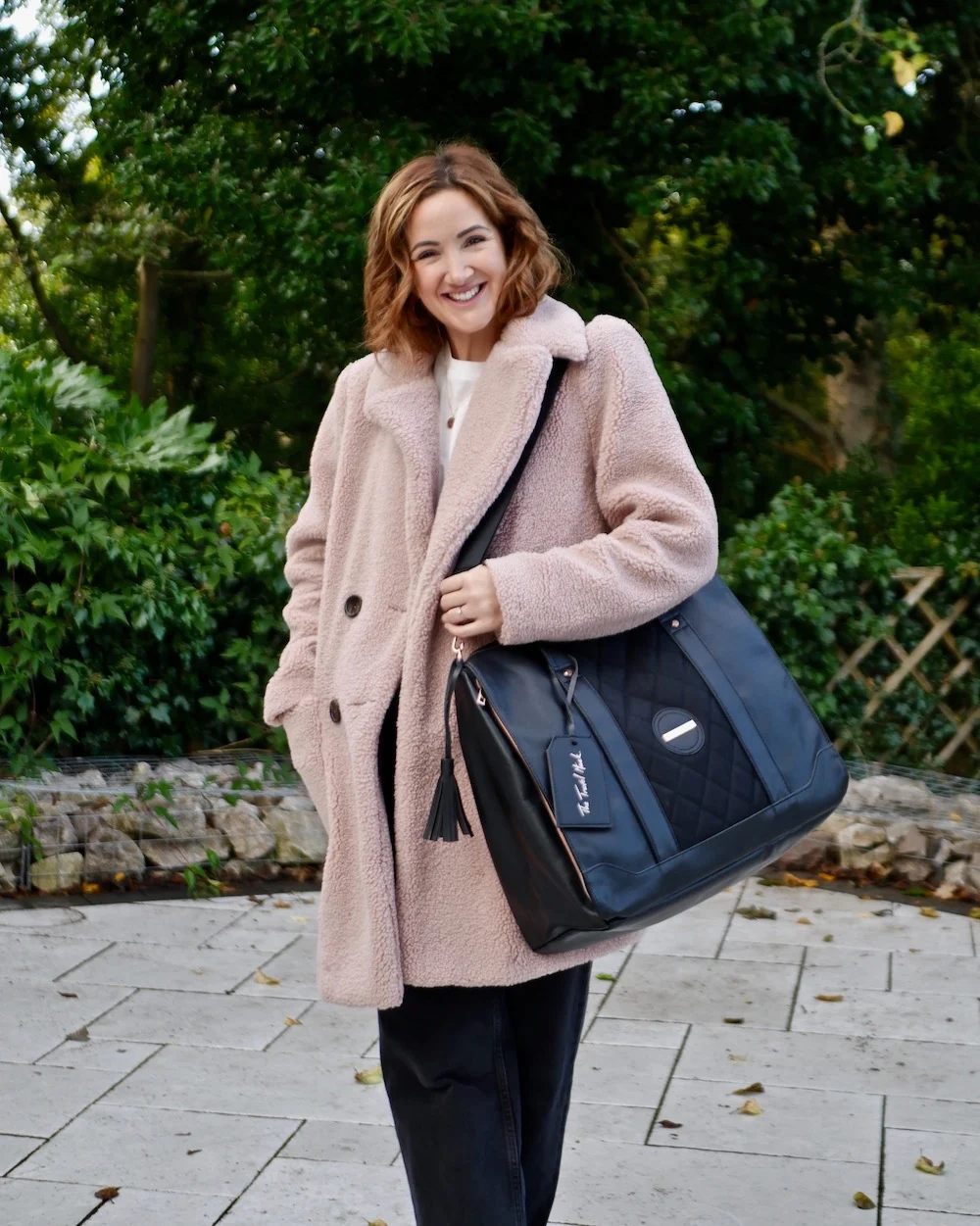 We bought a boat…and a hot tub!
These were two big purchases we'd been contemplating for years and we finally just bought them in 2021.
Buying a boat was a dream come true for Sam. It's been fun to zip around the beautiful waters in Abersoch and hopefully this year we'll have even more fun on it!
The hot tub was a family Christmas present and I'm so glad we got it. It's been lovely to sink into the hot water on a cold evening and enjoy a glass of bubbles in the bubbles!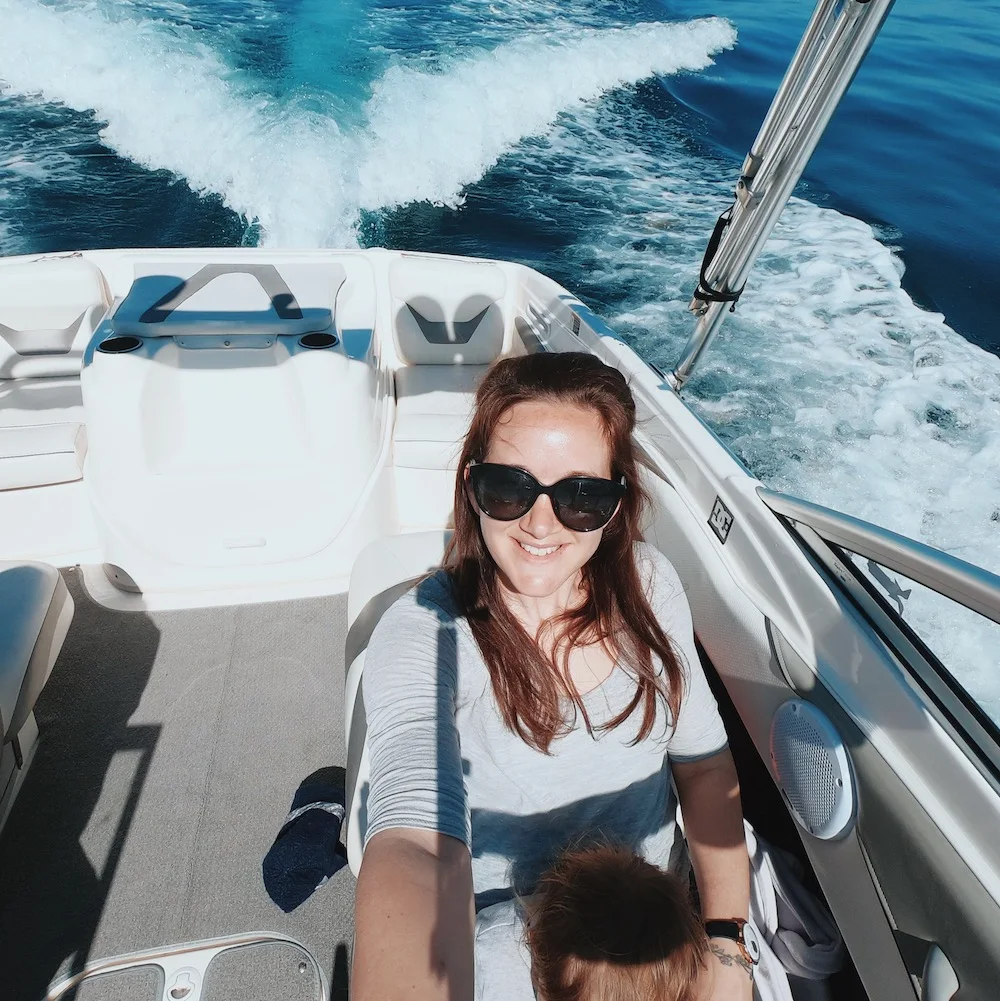 Lots of lovely weekends on the Llyn Peninsula
I have never been more grateful to own a caravan than I was in 2021. We couldn't go abroad for much of the year and holiday cottages were fully booked for the entire summer! It was so difficult and so expensive to find anything to rent so we ended up spending most weekends at our caravan in Abersoch. It was blissful!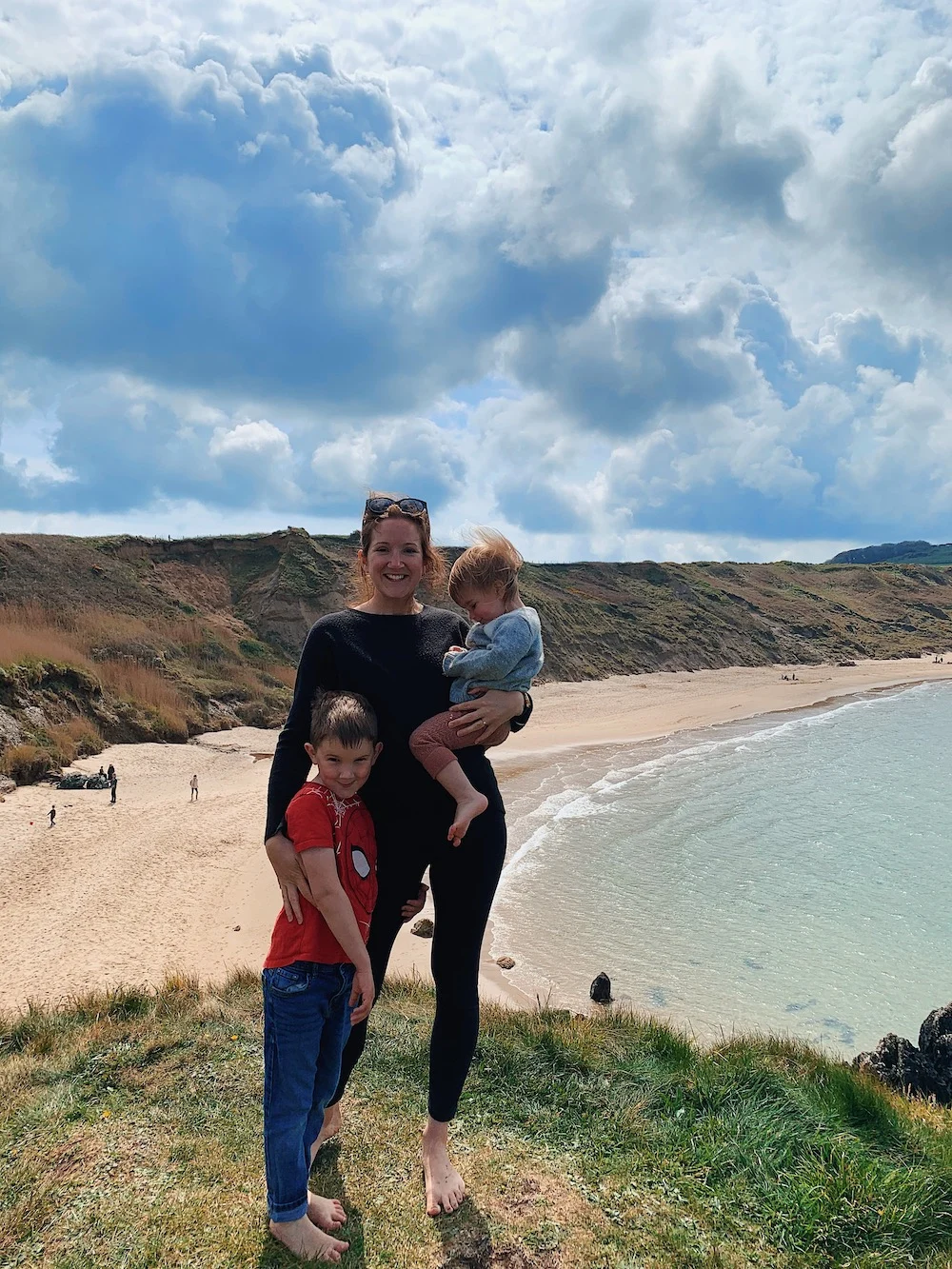 Waterfall hikes and my favourite brand campaign
My favourite brand campaign of 2021 was a collaboration with KEEN and SportsShoes. They kitted the family out with hiking sandals and we hiked up to Aber Falls, a beautiful waterfall in Snowdonia.
It was our first hike as a family of five and an all-round brilliant day out.
I'm a big fan of KEEN and I've always worn their shoes so I loved working with them on this!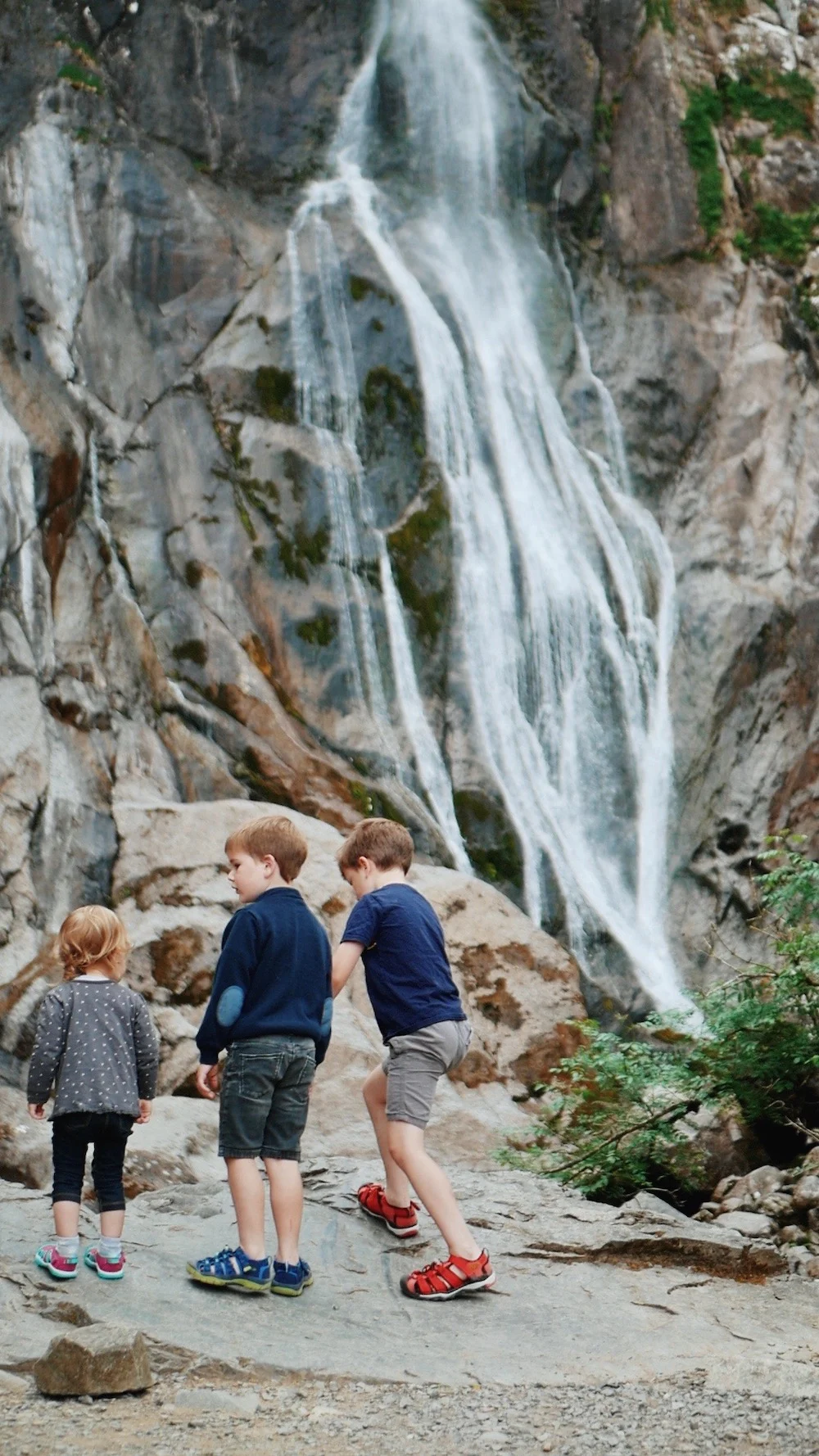 Family membership to Portmeirion
This year we bought a family membership pass for Portmeirion. It's a half way stop (ish) between our house and our caravan so it's a great place to break up the journey. It's also become a favourite place to visit on a rainy day and we spent many weekends stomping around the forest and admiring the gardens!
Read more: Visiting Portmeirion, the Italian style village in North Wales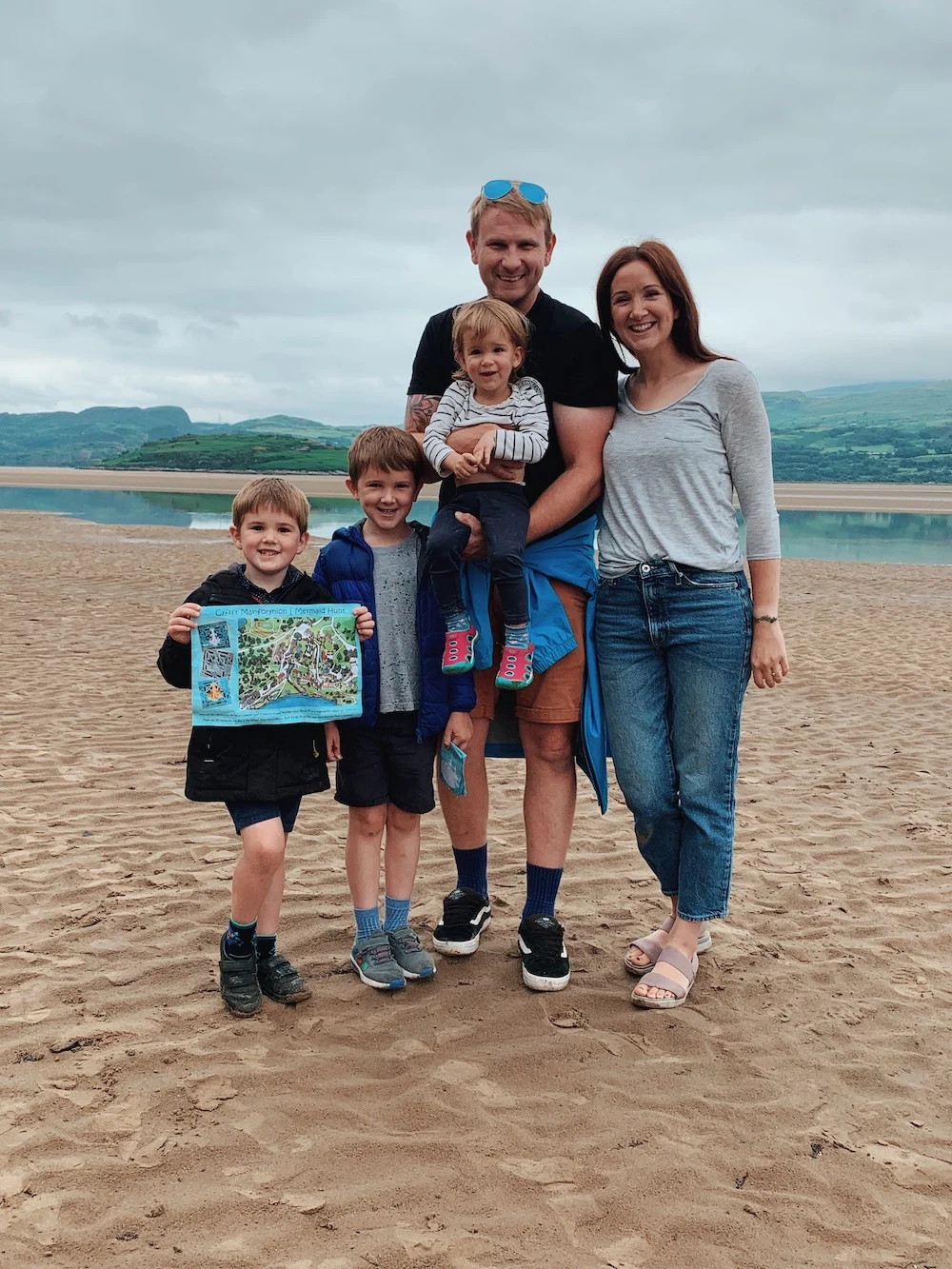 Glamping in a wigwam
When our long summer of isolation was over I took the boys glamping in Yorkshire to stay in a fabulous wigwam hut.
Read more: Wigwam holidays review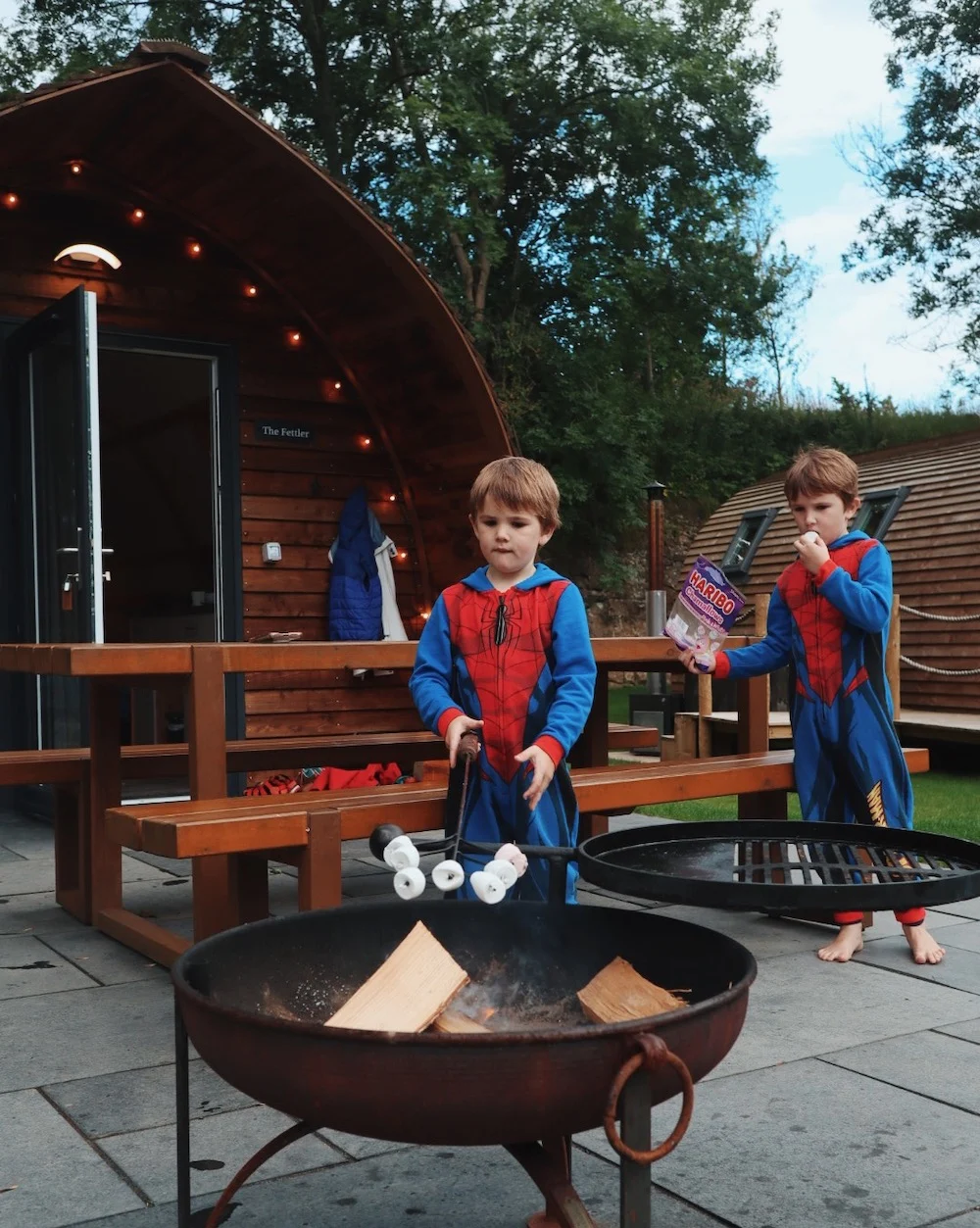 Glamping in a motorhome
Following the success of our first glamping trip we then headed to west Wales to stay in an old motorhome. This was so much fun and we had a great time exploring the local area.
Read more from our favourite day out while staying in the camper: Visiting Llangrannog in Ceredigion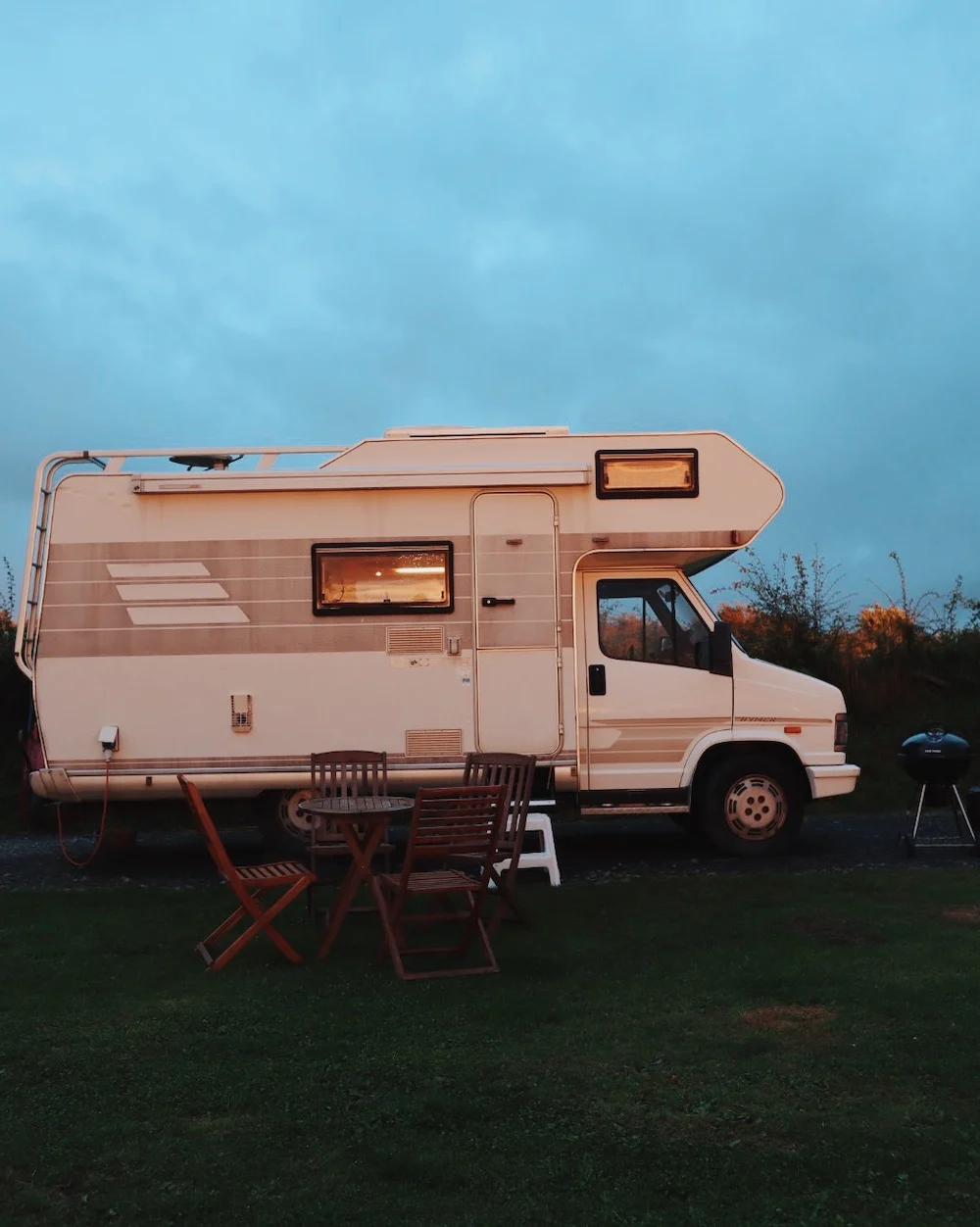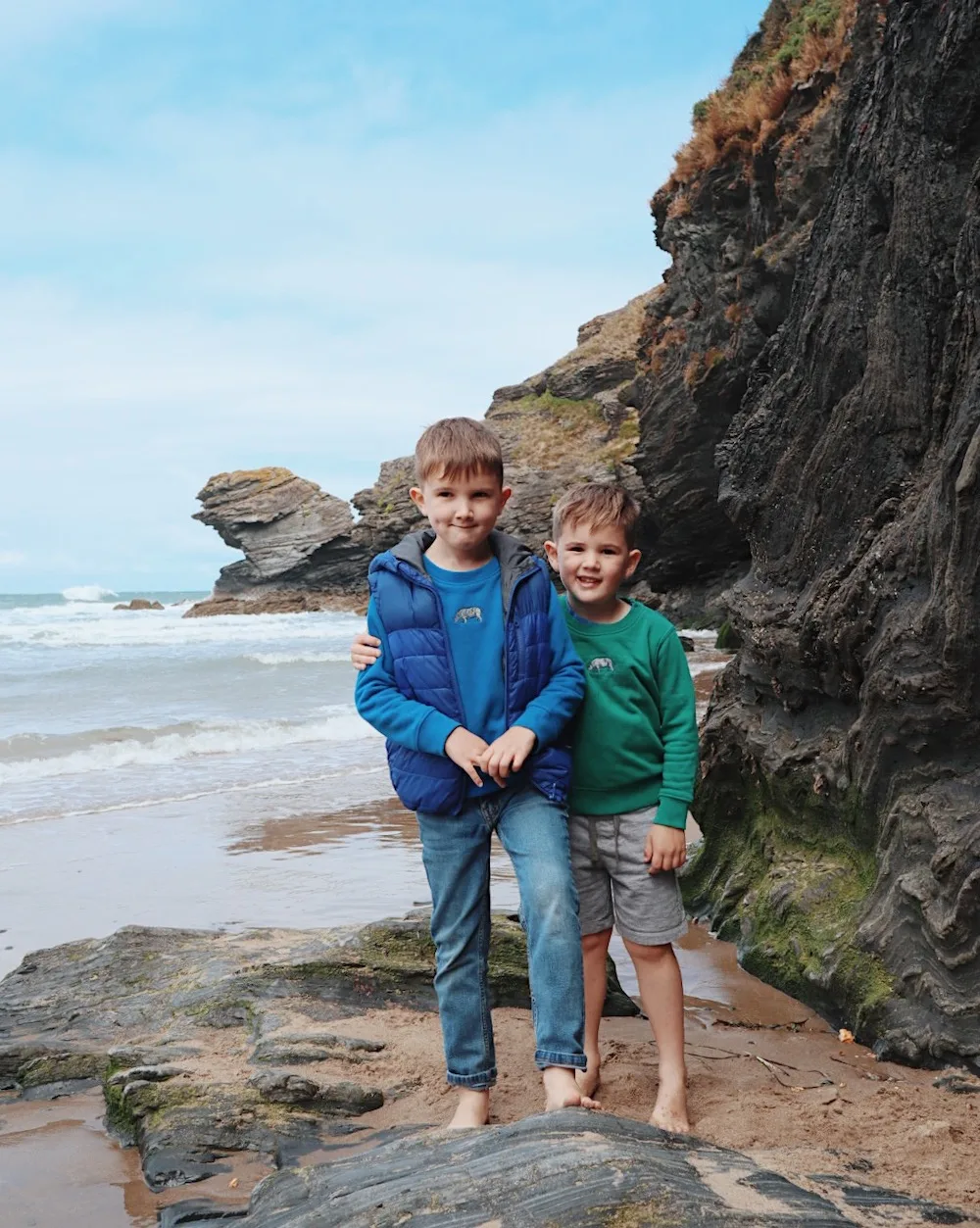 Booking our wedding!
After a VERY VERY long time being engaged, Sam and I finally booked our wedding!
We got engaged way back in 2015 but a series of big life events have meant we've never had the time, money or headspace to plan a wedding.
But we've finally booked a tipi wedding near Delamere Forest in Cheshire for the summer of 2022!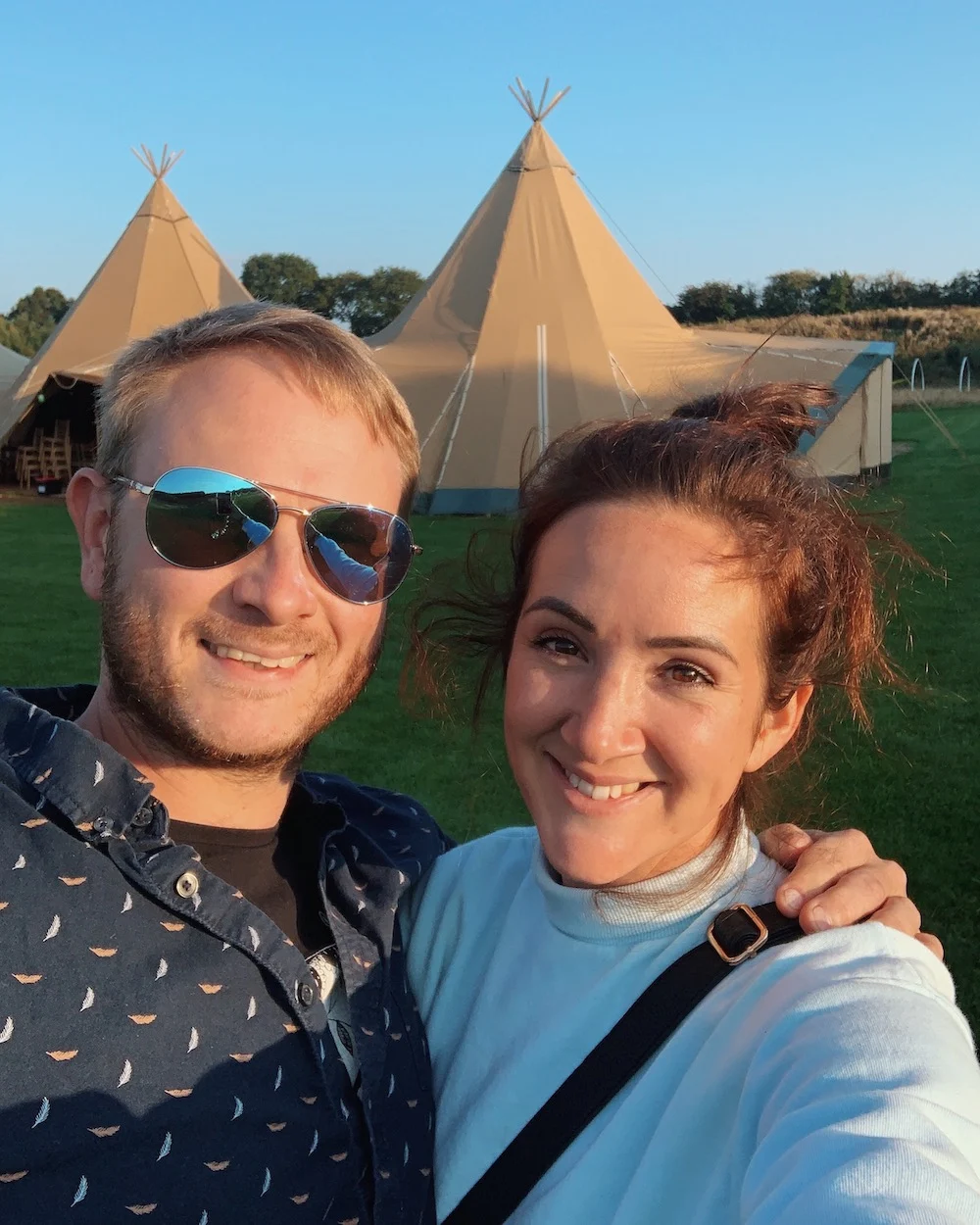 A cruise!
I was invited on my first press trip abroad in forever in October and I went on a cruise with Celebrity Cruises. Travelling from Athens to Greece and then Spain, this incredible cruise was a dream! It was also lovely to be travelling again with my fellow bloggers and influencers whom I've missed so much during lockdown.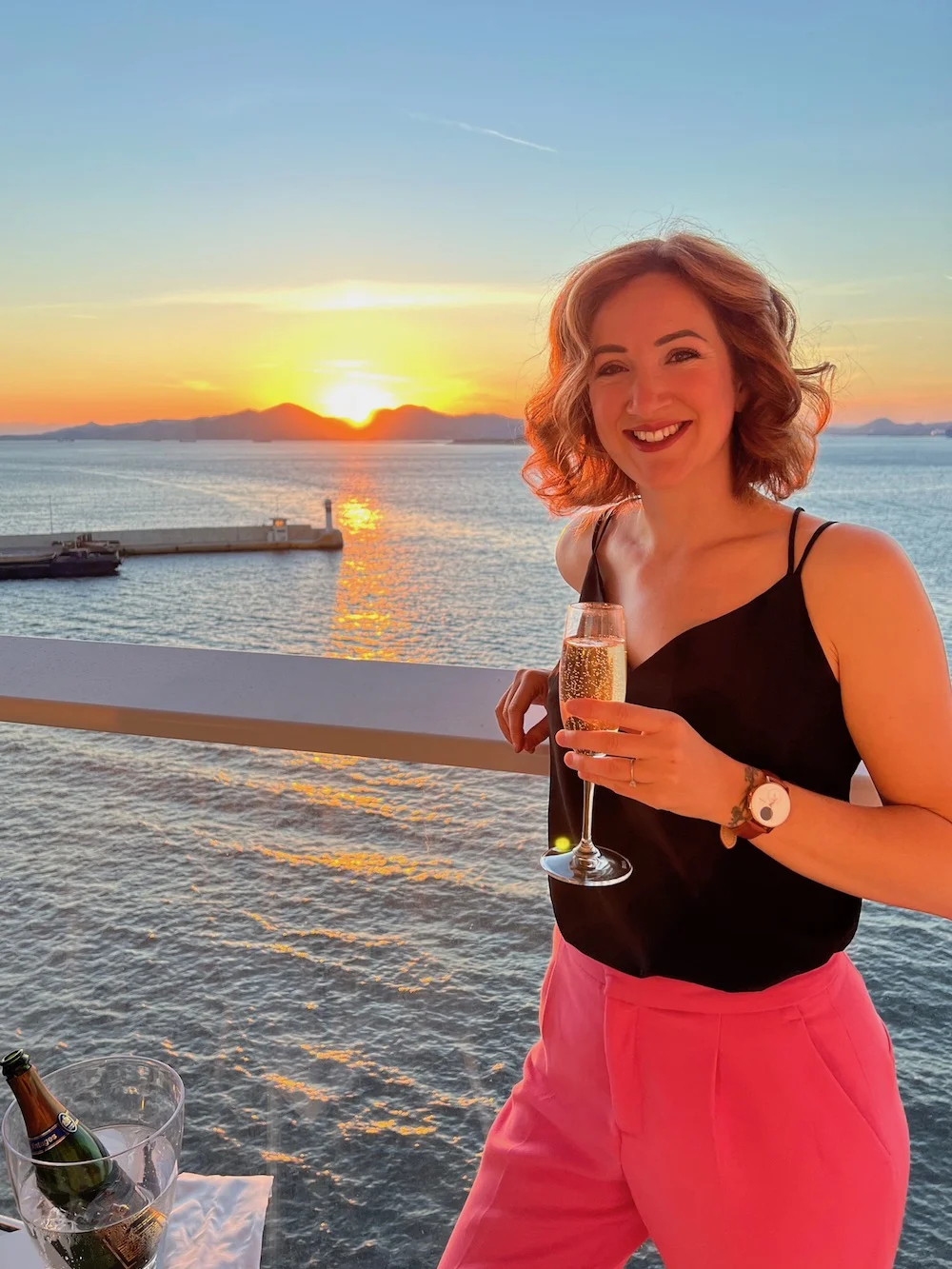 A trip to Krakow
I took a quick, cheap trip to Krakow in November and had a fabulous time in this beautiful city.
Read more: A Krakow Weekend Break: The perfect itinerary for a cheap weekend in Krakow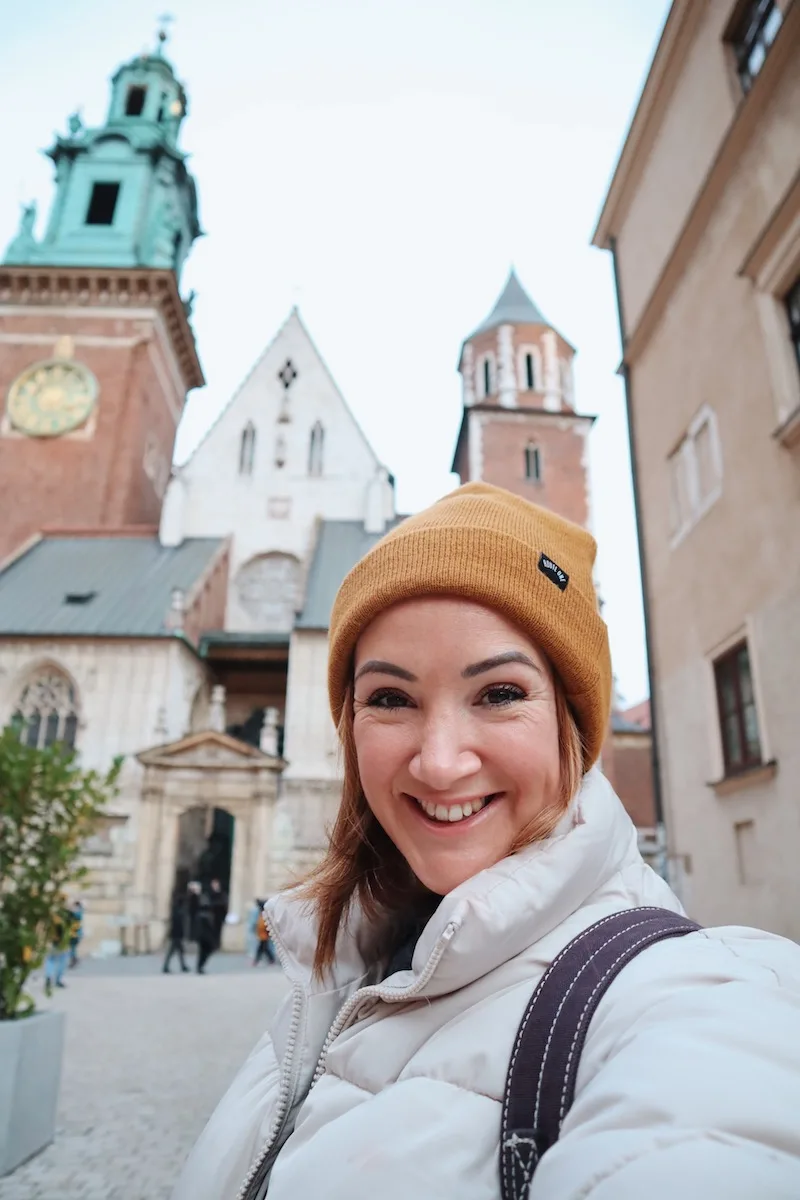 A trip to Vilnius
I then had a second cheap trip and went to Vilnius at the end of November. It was another beautiful, budget destination and I loved it!
Read more: Prices in Vilnius, how much my 3 day trip to Lithuania cost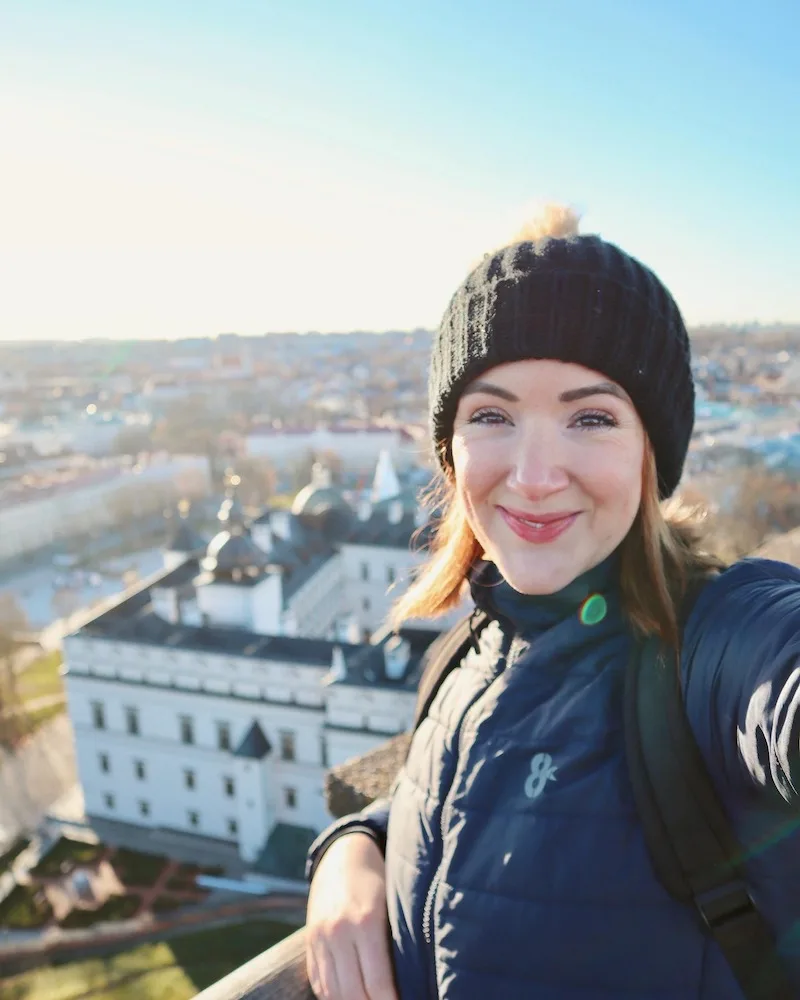 So many Christmas experiences
I went a little overboard booking Christmas experiences this year! We went on the Polar Express, visited Santa's underground grotto at ZipWorld, saw the lanterns at Chester Zoo, went to Gulliver's World for the Santa experience, did the light trail at Magical Woodland and went to Bolesworth Castle for a festive night out.
Read more: Zipmas review: Santa's underground grotto in a Victorian slate mine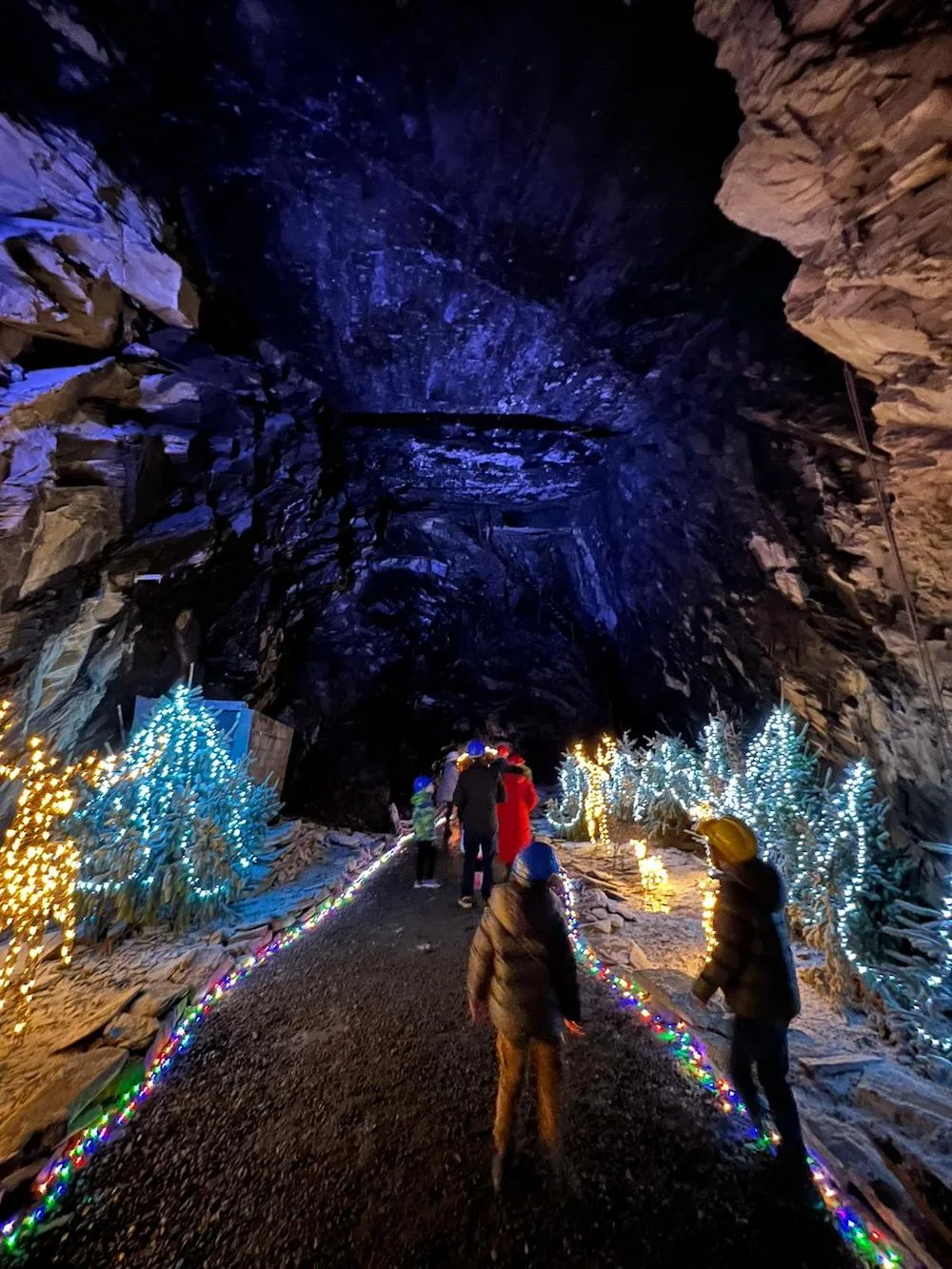 Ending the year at Dylan Coastal Retreat
And finally, an experience I haven't written about yet but I've shared it all on my Instagram stories!
In collaboration with Luxury Lodges, we visited the Dylan Coastal Resort in south west Wales and stayed in the most beautiful lodge! There were views for days, a hot tub and an epic swimming pool, as well as lots of beaches and pretty coastal towns nearby.
It was an idyllic way to end the year!