Looking for travel gifts for her? I've got you covered with 25 Christmas travel gifts for the ladies in your life. Whether you're buying for your mum, your wife, your friend, a colleague, a family member or, more importantly, looking for travel gift ideas for yourself!
I'll be honest, everything on this list is things I've bought for myself over the past couple of years. I travel a lot so I love useful but beautiful travel gifts that last well and make my travels easier.
If you've got a travel loving lady in your life then keep reading to find thoughtful travel-themed gifts that are perfect for Christmas!
Here are 10 thoughtful travel gifts for ladies
1. The Travel Hack Backpack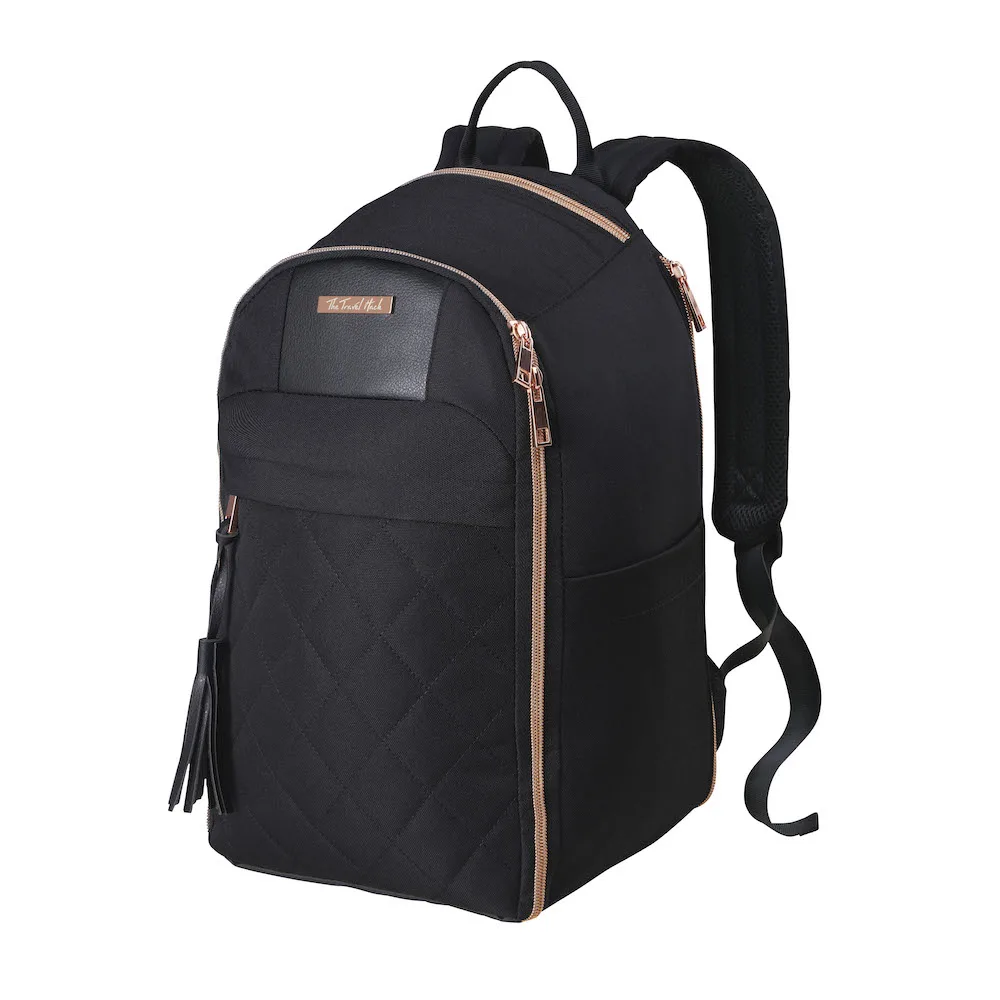 Of course, I've got to start with The Travel Hack Backpack because this is the ultimate bag for any travel lover.
The backpack is the exact dimensions for underseat baggage on planes (so it's free for those budget Ryanair flights!) making it a perfect option for hand luggage. But it's also a perfect everyday adventure backpack when you're out and about with the kids.
It has:
A padded laptop sleeve – which is also the perfect pocket for important documents
Two drinks bottle holders
An easy access top pocket – Perfect for keys, money, phone and lippy
An easy access front pocket – Perfect for travel documents
A large internal pocket – Big enough for everything else
2. The perfect long-sleeved swimsuit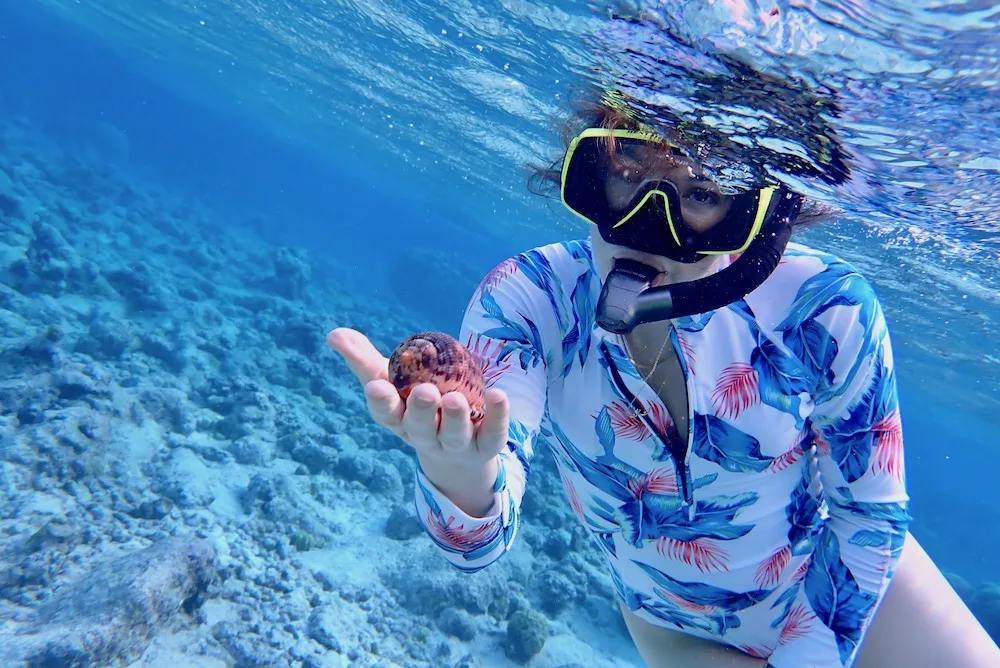 I have this long-sleeved swimsuit from Amazon and it is absolute perfection. It fits like a dream and it's great for adding a little bit of warmth for cold water dips or sun protection if you're lucky enough to be swimming in hot climates!
It comes in loads of different colours and patterns. I have the blue and pink leaf print. I usually wear a size 8-10 and got this in small and it fits perfectly.
And it gets a bonus point because it doesn't ride up your arse every time you kick your legs!
3. A framed print of a special place

Is there a particular place that is really special to her? If there is then consider getting a framed print of that place.
Check out Travel Print Store on Etsy for beautiful photos.
Fy also have a great selection of travel themed posters which are available framed or unframed for a budget option.
4. Frame your favourite holiday snap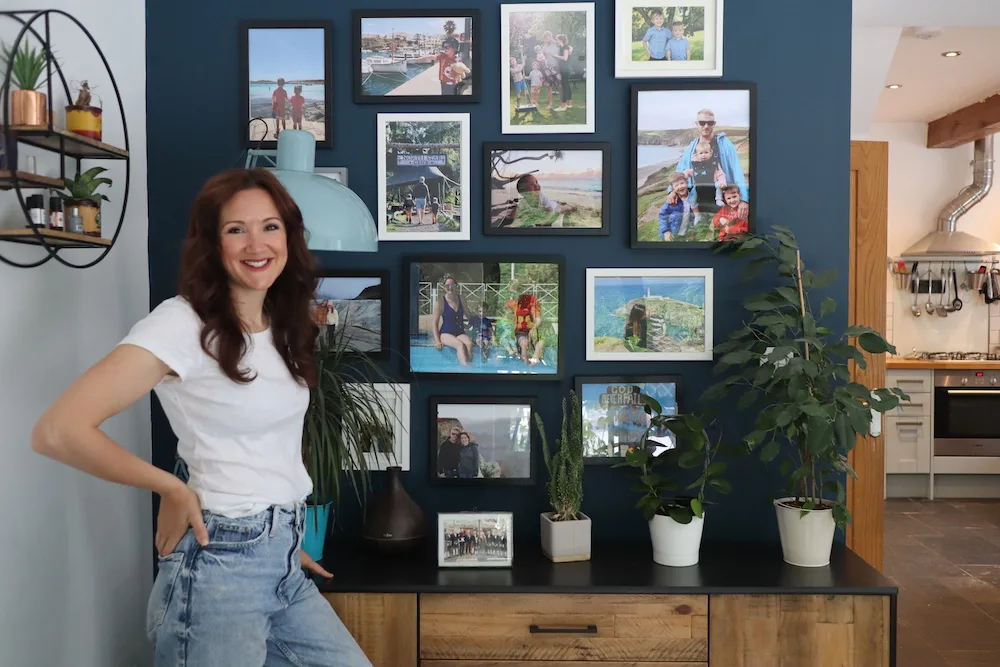 A budget friendly yet incredibly personal Mother's Day gift is to frame one of her favourite holiday photos. You get extra brownie points if it's an old photo from years ago and she's completely forgotten about it!
I like Photobox for framed prints or you could get the photo printed at Boots or a local supermarket and pick up a frame while you're there. Dunelm and The Range have nice, affordable frames – just remember with Dunelm that you need to order online and pickup in store at the moment.
5. A travel magazine subscription
The thing I love about magazine subscriptions is that it's a little gift every month for a whole year! When you're looking for a travel magazine, don't forget about the local ones too. I subscribe to the usuals like Conde Nast Traveller but my favourites are ones for specific areas I visit a lot such as Welsh Border Life and Welsh Coastal Life.
Read more: Readly app review: THE app for magazine lovers
6. A travel jewellery box
If you're looking for a pretty way to travel with jewellery without earrings getting lost and necklaces getting tangled then you need this travel jewellery box. It's a compact and pretty way to organise jewellery.
7. Silicone Travel Bottles
These gorgeous silicone travel bottles from OneNine5 will help reduce plastic waste and help to organise your travel toiletries. Silicone bottles are best as they don't go brittle and split and they're easy to squash and squeeze all of your products out.
8. A heated vest
A great travel gift for ladies who feel the cold, or regularly travel in the cold, is a heated vest. I have a big list of the best heated jackets but a vest is a good option as it's more affordable and can be worn beneath another (often nicer) coat.
9. Luggage scales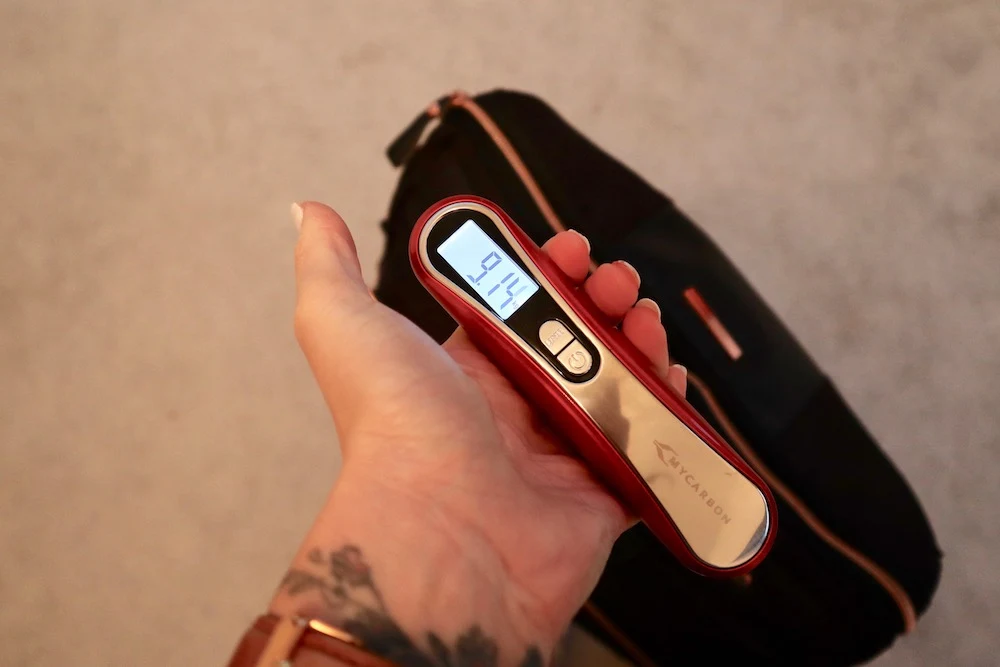 This makes a great little travel stocking stuffer! Travel scales are great for anyone who tends to overpack. Or, at the other end of the scale, anyone who travels light and needs to keep their luggage under that 10kg suitcase allowance!
10. NEOM portable wellbeing pod
I loved my Neom pod so much I got the portable one too and I use it was more than my normal, plugin one. You add an essential oil (with no water) and you can take it anywhere. It's also the perfect size to fit in a cup holder in your car so it's nice for long road trips (especially with stinky dogs and children in the back!) and it doesn't spill so it's easy to take away in your luggage.
11. Boot Buddy
A great travel gift for any ladies who love to hike or spend a lot of time outdoors is a Boot Buddy. It's a tough scrubbing brush you can fill with water. I leave it in the back of my car full of soapy water so we can quickly and easy scrub the mud off our boots. It's so much easier when your boots are still wet and it stops your car getting covered in mud.
12. Thermal socks
Because it's winter and it's cold and, come on, who doesn't need more thermal socks? I have these ones and they're so cosy and soft and lovely.
13. Resistance bands
OK, a bit niche but if you're buying a Christmas gift for someone who likes to keep fit but also travels a lot then these resistance bands are a game-changer. I bought them for Sam (my husband) to do some specific stretches when he had a running injury but we both use them all the time now. They're great for workouts in small spaces.
14. Dip Nails Starter Kit
If you're looking for travel gifts for a lady who usually loves a manicure then check out this dip nails starter kit. I've been using dip powder on my nails for about 3 months now and it's the best. It keeps your nails really strong and lasts perfectly for about 2 weeks.
I love a manicure but because I have a busy schedule, I have young kids and travel a lot, I never get time to go to the salon for one so I'm really pleased I've discovered dip nails!
amazon box="B08FDNKT3L"]
15. A spa day (preferably together)
Come on, who doesn't love a spa day!? And the bonus of this travel gift for her is that you can go with them!
Giving a spa day is a bit easier than arranging a whole holiday and it's a gorgeous was to spend time together.
Read more: My last spa day at Bath's thermo spa!
16. An outdoor kettle – Ghillie Kettle or Kelly Kettle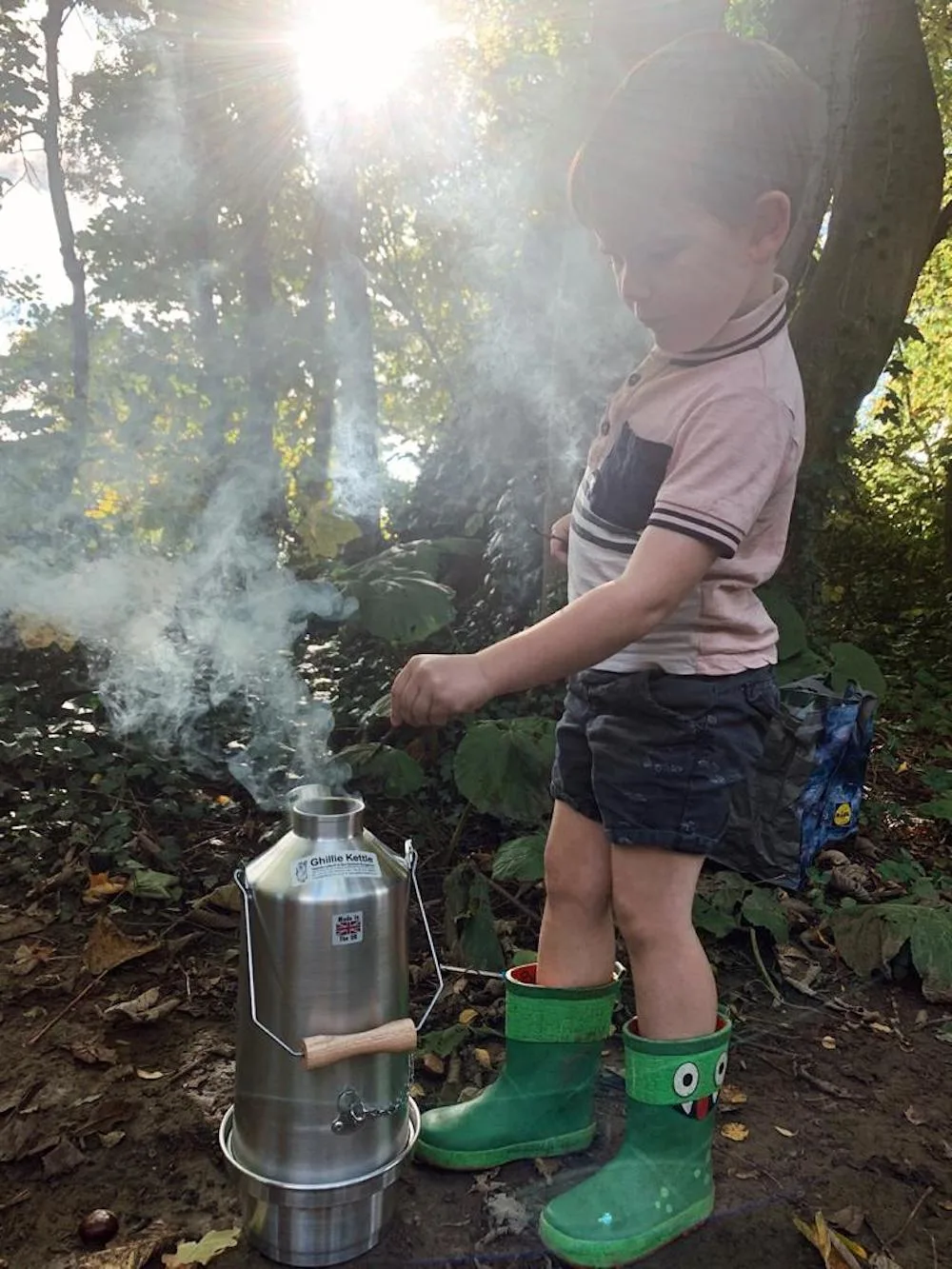 This is one for all the outdoorsy ladies who love a long walk and coffee stop in the middle of nowhere. It's also great if you have young children who need a bit of excitement to keep them motivated half way through a walk.
I have a Ghillie Kettle (Kelly Kettle is similar but a different brand). You make a little fire using twigs and boil your water in the kettle. It's great for camping, fishing and outdoor activities and I'll admit that it's a bit of a novelty if you're using it for walking because it would be easier to take a thermos flask with hot water – but it's fun and the promise of a hot chocolate in the woods is a nice way to encourage the kids to get outdoors!
17. Memory keepers photo storage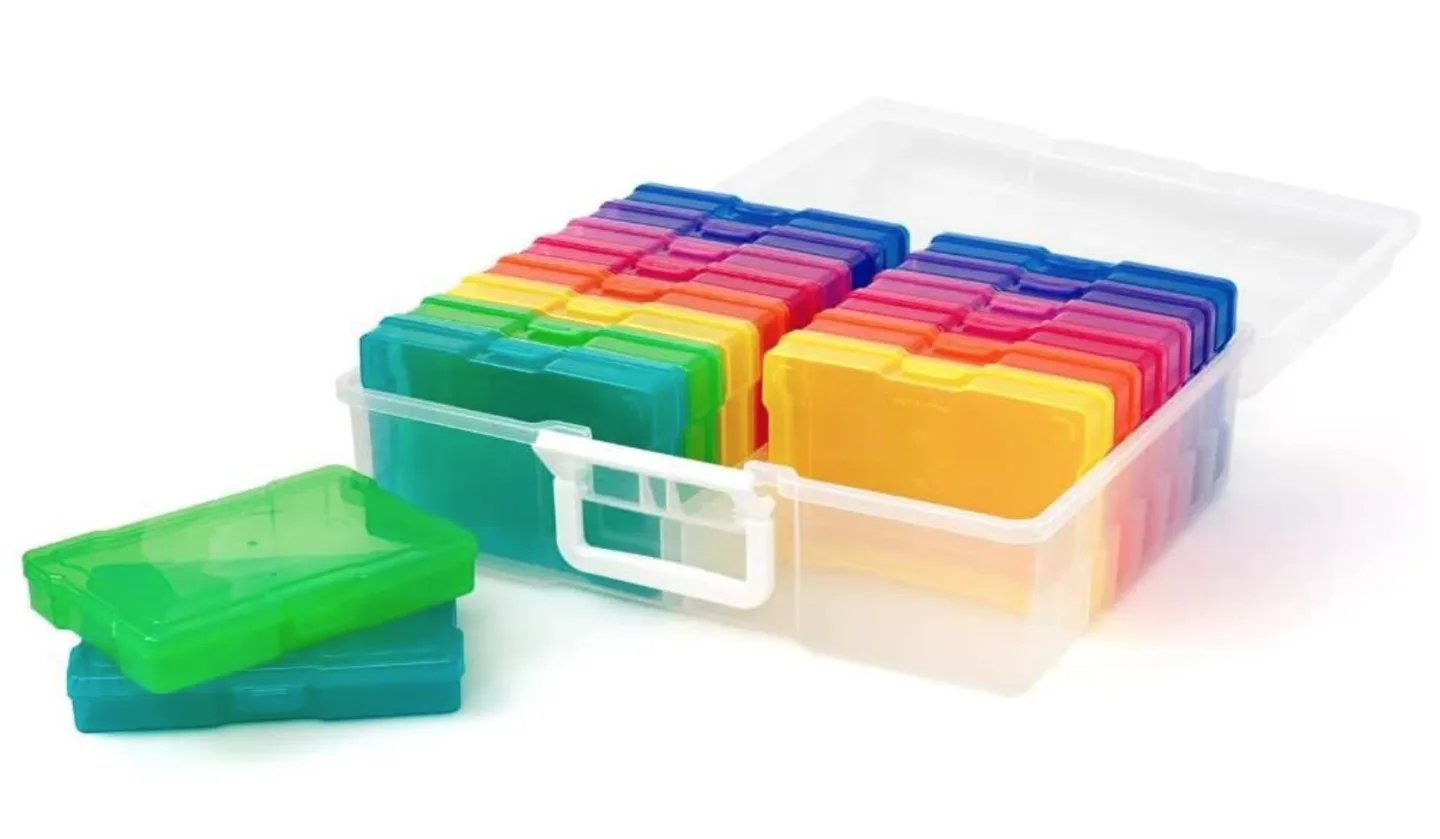 This one is for the ladies who love taking and printing photos.
Travel Hack Tip: If you don't do this already, I highly recommend using the Photobox Free Prints app. Every month you get 50 free photos (you just pay for postage which is £1.49) and I try to do this monthly and print out my favourite moments from that month.
If the lady in your life has lots of photos that could do with some organisation then I highly recommend this photo storage container.
You can actually use this container for lots of different things. I've bought one for my mum to organise her plant seeds.
18. A heated jacket
I know we're all getting a bit excited that spring is on the way but it's still freezing out there so treat her to a heated jacket or heated gilet. A heated gilet is an easier option to buy as a gift because they're cheaper and you can also wear them beneath a normal coat so you don't need to worry as much about the style and design.
Read more: Blazewear Heated Jacket Review
19. Pretty garden lights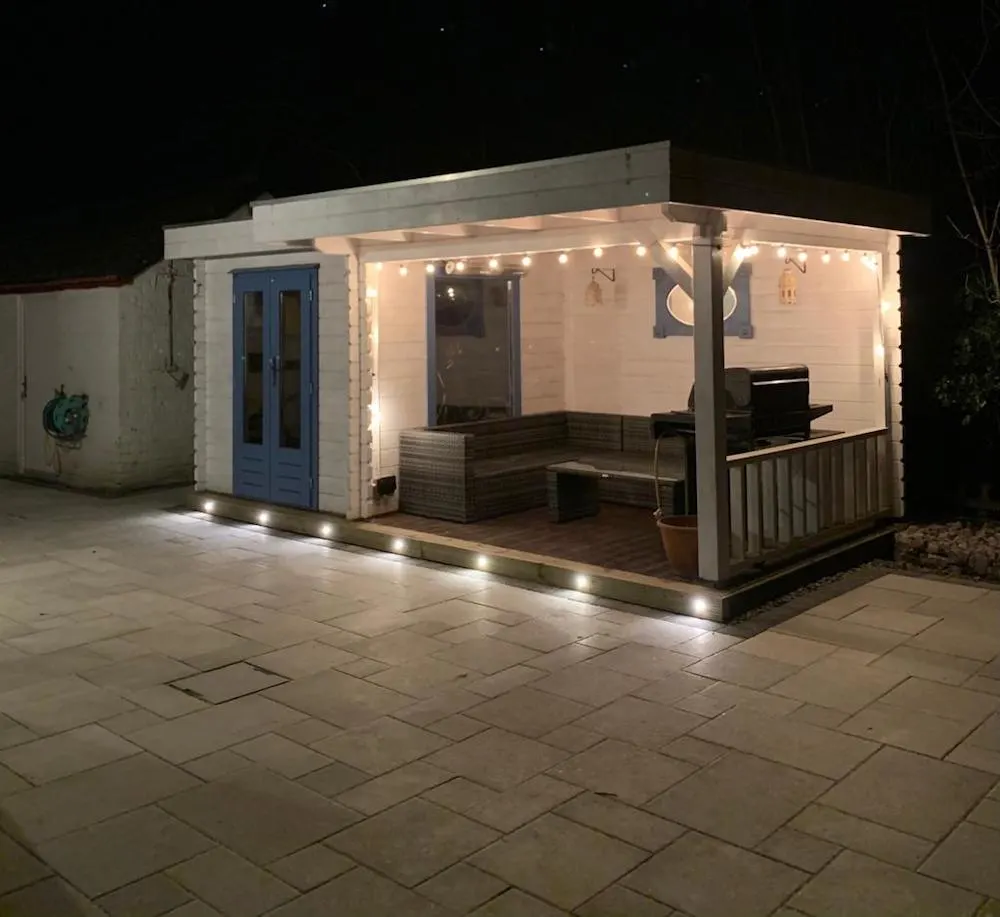 OK, not really a travel gift but anyone who has travelled around SE Asia will have a nostalgic love for festoon lighting! I have these globe festoon lights and I love them. They make the garden feel magical and we've had these since 2017 and they're still like new. We even have them at our caravan (where they're battered by the wind and the sea air) and they're fine left up all year round.
If your travel lady doesn't have outdoor plugs then opt for solar powered lights for a simple way to add some twinkle to her garden. I had these solar powered lights which I also bought in 2017. They're great in the summer but stop working in the winter when they mustn't get enough direct sunlight.
20. Wash bag with detachable liquids bag
I love this wash bag from One Nine 5. It's such a gorgeous, slick design but it also has a detachable liquids pouch for when you go through security which is really handy!
21. Water shoes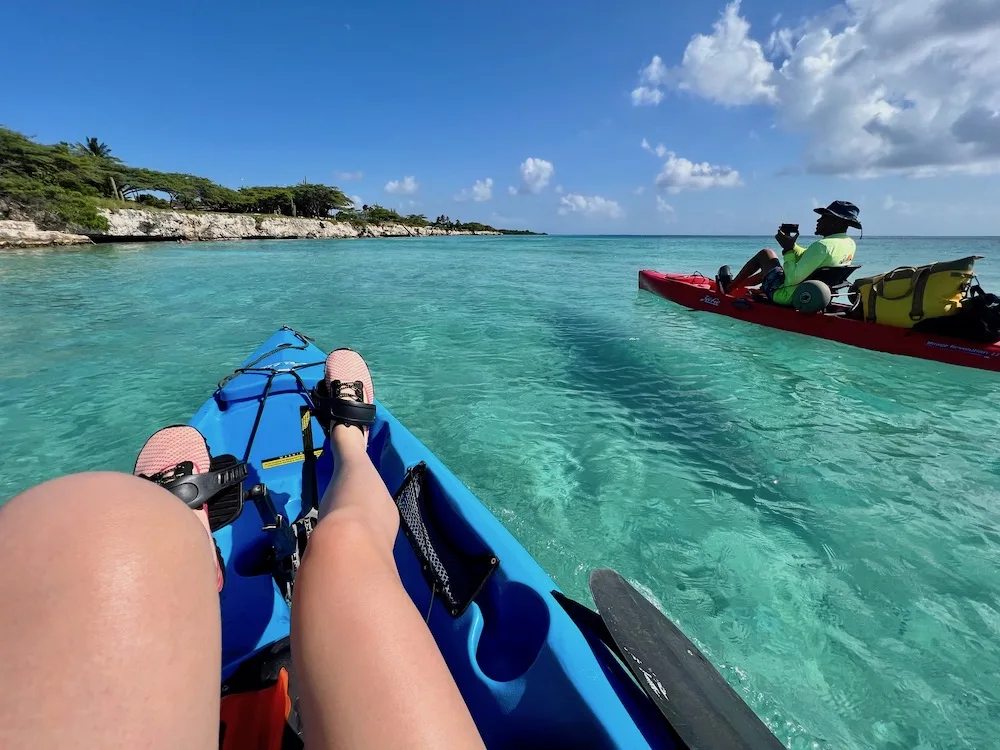 Is this a bit niche? Yea, maybe it's niche but honestly, I've just bought myself a pair of water shoes and keep saying to myself, 'Why oh why didn't I get a pair of these sooner!?' I've been using them for paddle boarding and at the beach, kayaking, snorkelling and swimming and I'm sure I'll use them even more in the summer when we go for regular river dips! These are comfy and lightweight and don't hold too much water so they dry quickly and they're much better than trainers!
23. A multi plug extension
OK, a slightly boring and practical Christmas gift idea but this is a travel gift for her she'll use daily and love you for it! If the travel lady in your life has lots of gadgets then she's going to love this multi plug extension! When you have a laptop, phone, camera, tablet and other devices to charge each evening it comes in very handy – whether you're at home or travelling in a hotel room with minimal plugs.
24. Travel organiser pouch
Another lovely little travel gift from One Nine 5 is their organiser pouch. You can keep all your essentials in one place so they're neatly organised and you won't lose anything!
25. A holiday!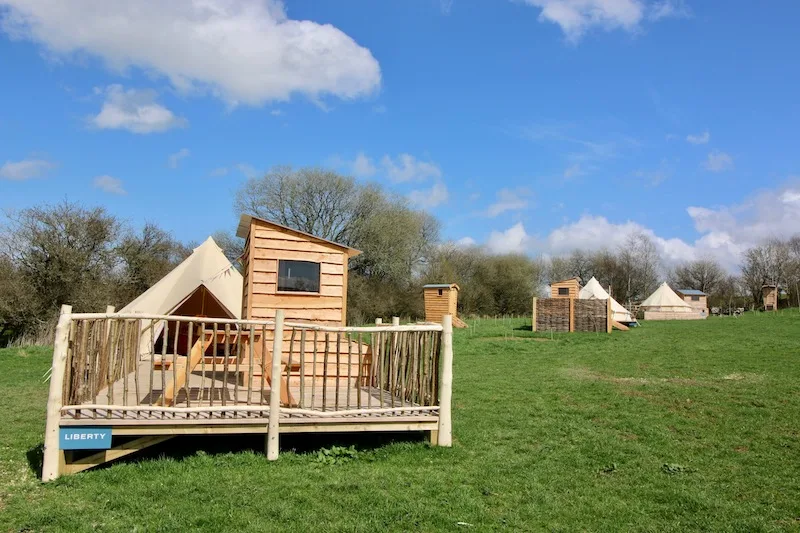 OK, the perfect travel gift for her is obviously a holiday! This sounds extravagant but it actually doesn't need to be expensive. Here are some ideas on how to give the gift of travel.
You could buy a voucher for an airline she regularly flies with or a voucher for a hotel. You could go the whole hog and book the entire holiday or book something simple like 1-2 nights away somewhere local. Glamping vouchers are always a great option for a local glamping site!