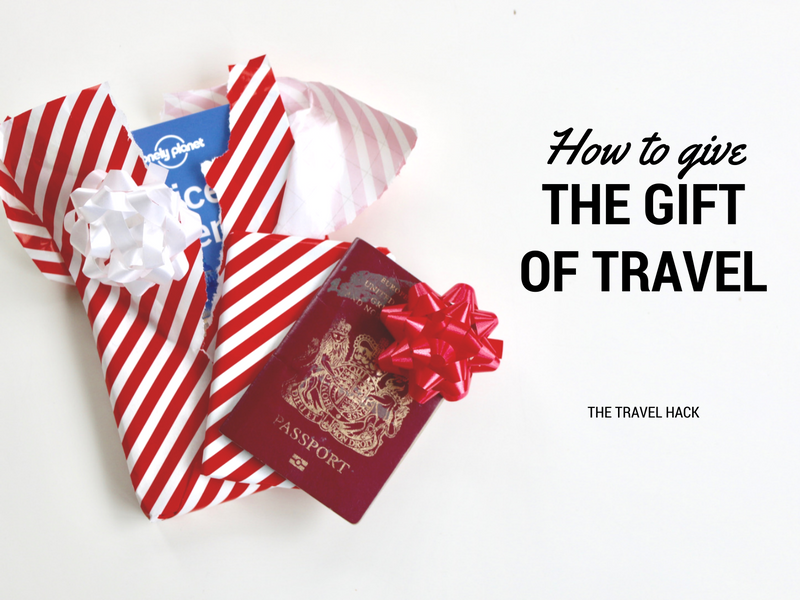 I haven't written a travel themed Christmas gift guide this year because the more I thought about it, the more I realised the best gift you could possibly give a travel lover (which I'm sure you are if you're reading this blog) is…well…travel. Duh!
No one really wants fancy luggage tags or passport holders, we just want to be whisked away on holiday. A weekend away is the best present ever and it's even better because you get to share in that gift too. And, let's be honest, it's much nicer to spend an evening on the sofa searching for hotels than it is battling your way through the crowds as you buy presents on the high street!
The only problem with giving someone a weekend away as a gift is that they don't have anything physical to open on Christmas day/their birthday/Valentine's Day etc. I don't care how old you are, it's always nice to have an actual present all wrapped up with a pretty bow. And as the gift giver it's nice to see their face as they unwrap their present and realise where they're going.
So here are some creative ways you can give travel as a gift and present your loved one a physical present.
If you haven't got a trip booked yet, here are 52 weekend away ideas to get you started!
Happy gifting and happy travels!
Give them a guidebook
Buy them a guidebook to the destination you're visiting. You'll see the flicker of confusion that runs across their face as they open a Lonely Planet to Venice and wonder why on earth you've bought this. They then put on their fake smile as they graciously accept this random present…then it finally clicks and you see their face light up when they realise what the real present is!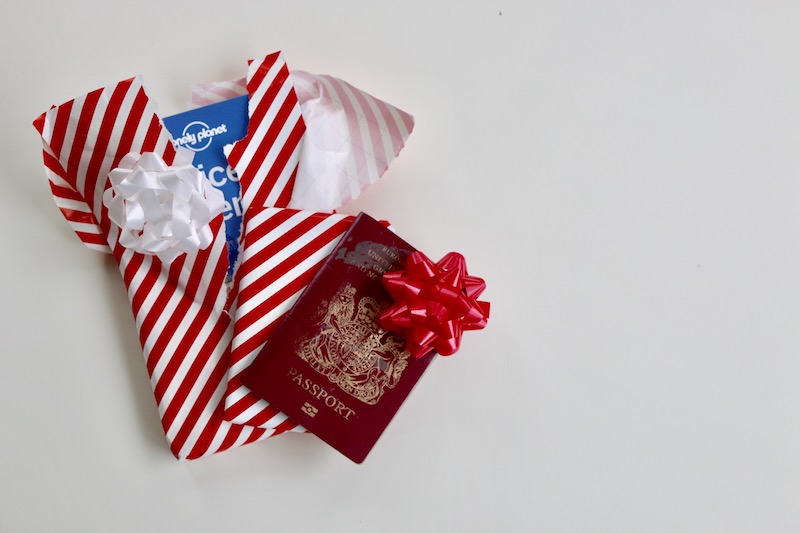 Have a suitcase packed for them
This one takes a bit of organisation and you'll need to know the other person REALLY well but if you can pull it off it's a great way to surprise them. Pack a suitcase for them and then wrap up the suitcase for them to open. They'll probably be really confused as to why you've wrapped up an old case but this is still a great way to surprise them.
Bonus tip: If you know the person really well and you've got extra money to spend, fill the case with new clothes for them to wear while you're on holiday.
Give them a diary with your holiday dates marked in
This one works particularly well if your weekend away is a Christmas gift as a new diary initially seems like a very normal present. But this is a dairy with a difference because you will have already marked a special trip in it!
You may need to pop a post-it note or even your tickets in the page of the diary to make sure it opens there – it could get boring asking them to flick through every date!
Give them mini clue presents
Let's say you're taking your loved one to Paris for the weekend, you could give them a mini Eiffel Tower statue, some French brie, some French wine or a beret. Or you could be a bit more cryptic and give them a series of more difficult clues to help them figure out where you're going.
Wrap up their passport
If you've already spent your entire present budget on your weekend away then why not just wrap up their passport? Keep it a secret as to where you're going for added excitement!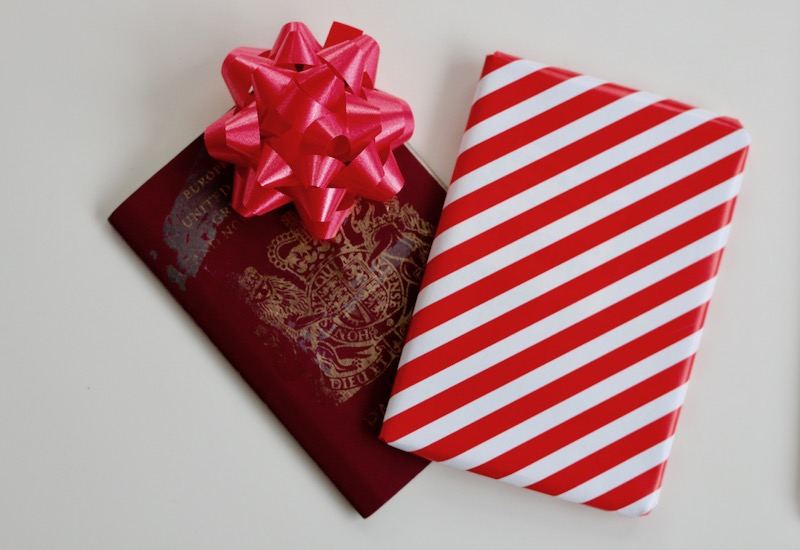 Make them a voucher
Keep things cheap with a DIY voucher for your weekend away. You could even make a voucher booklet for different parts of your trip such as a romantic meal, a luxury hotel, a spa treatment and breakfast in bed. You can download gift vouchers here for a professional template.
Write a poem
You don't need to be William Wordsworth to write a poem – the simpler the better in my opinion! Write a poem explaining what's going on and watch their face change from confusion to delight as they read it out!
Have you ever given the gift of travel and how did you present it?
Bonus tip: Try WowTrip
If you're not overly confident booking a holiday or you don't know where to take the person, why not try WowTrip?
WowTrip is a company who offer surprise holidays. Basically, you choose your dates and your departure airport and they book everything for you. Prices start from £150pp and they'll reveal where you're going just before you fly. It's really exciting and takes a lot of the stress and hassle out of booking a holiday.
I've taken two WowTrips and I loved them. I've written about my first one here when I went to Brussels: WowTrip review: Would you take a mystery holiday?