Can you see Paris in 2 days? Yes you can! There is so much to see and do in this gorgeous city so I've created a list of the best things to see in Paris in 2 days.
Of course, there are a million more things to see in Paris but you won't want to miss these top sights and attractions. I've included my handy travel hacks to make the most of the short time you have. You won't want to waste your 2 days in Paris standing in queues or getting lost in the crowds so keep reading to see how you can see Paris in 2 days.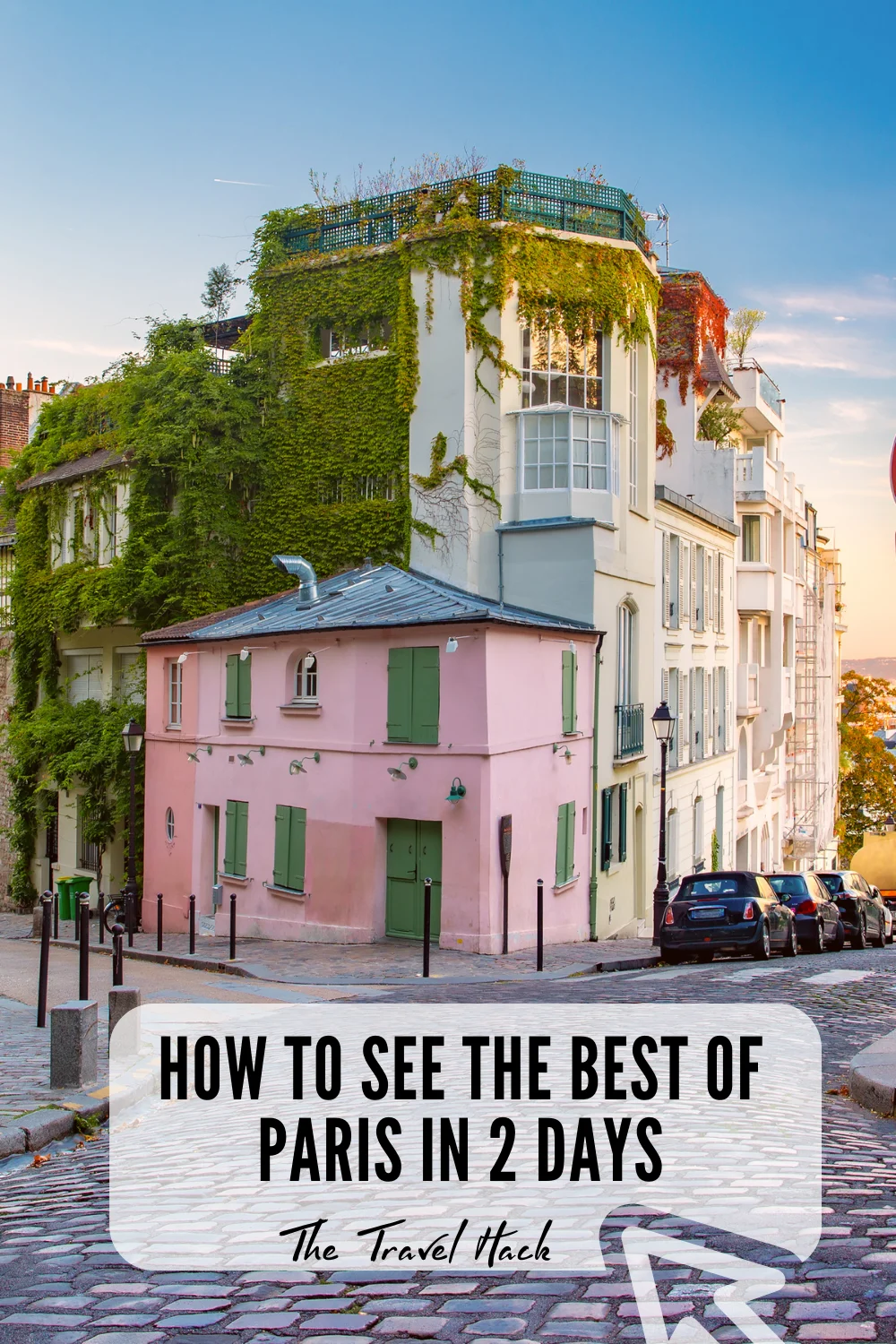 Paris is the type of city that will keep drawing you back for the rest of your life. It is ever-evolving yet still manages to regain its significant, historical and nostalgic charm. There are secrets and excitement hiding around every corner, tucked away in each nook and cranny, known only by an unheard whisper on the street.
I've visited Paris so many times and in all different seasons and I love it so much. Most of my trips to Paris have been short so I'm here to confirm that you can see a lot in Paris in 2 days!
For those of you visiting Paris for the first time it is all about feasting your eyes upon the must-sees, and then of course preserving their memory in the form of a selfie!
Here are the attractions you need to visit to see the best of Paris in 2 days
#1. The Louvre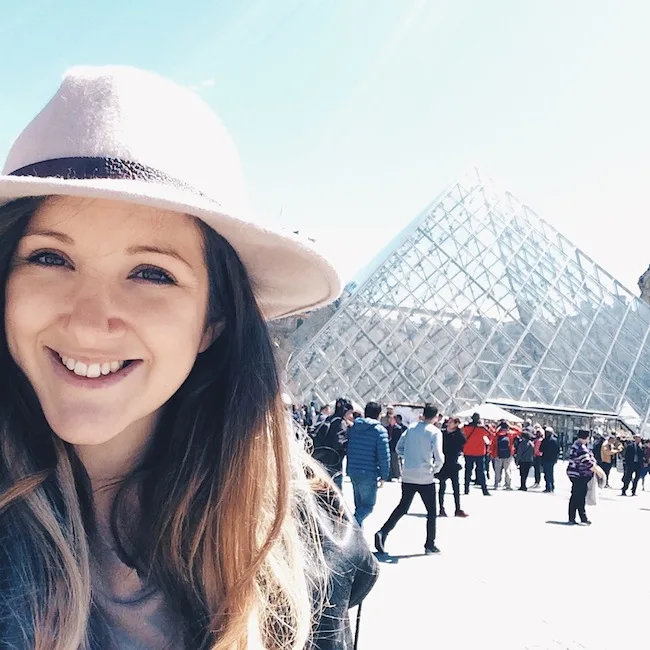 Nobody can come to Paris without paying a visit to one of the largest museums in the world! Home of course to the timeless Mona Lisa. The exquisite beauty found within The Louvre's many walls is matched entirely by its grandeur and flamboyance outside and above ground. The Glass Pyramid is the museum's latest icon which by night omits an almost mystical quality.
Travel Hack Tip: The Louvre stays open until 9.45pm on Wednesday and Friday evenings so I highly recommend visiting at night. Arrive after 6pm and there will be fewer crowds and you'll also see the pyramid looking gorgeous when it's all lit up. You won't miss out on anything by not visiting during daylight so you'll get more out of your short visit to Paris.
Tickets: I highlight recommend pre-booking skip the line tickets for the Louvre. You'll have a reserved ticket for a specific time so you won't be waiting in the queue!
#2. Notre Dame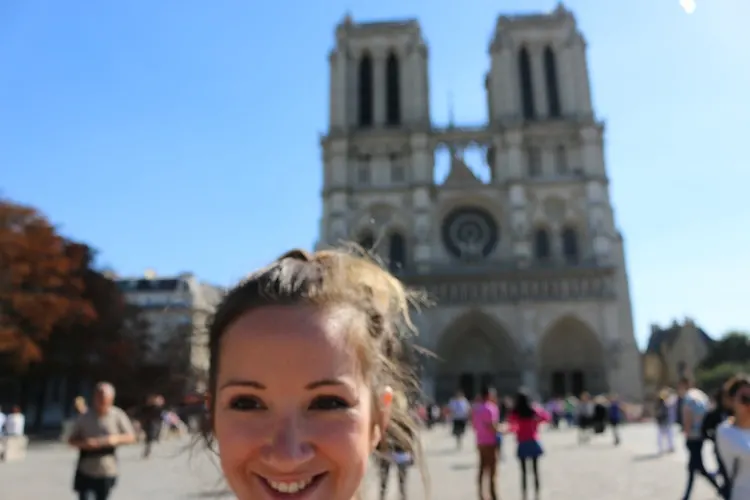 The Notre Dame was devastated by a tragic fire in 2019 that destroyed the iconic cathedral. So you may be wondering why you'd still visit it if you're aiming to see the best of Paris in 2 days but you can still see the impressive building from the outside.
Set on the banks of the River Seine, Notre Dame encompasses myth and fairy tale, whilst presenting one of the finest examples of French Gothic architecture in the city and it's definitely still worth seeing!
#3. Eiffel Tower from afar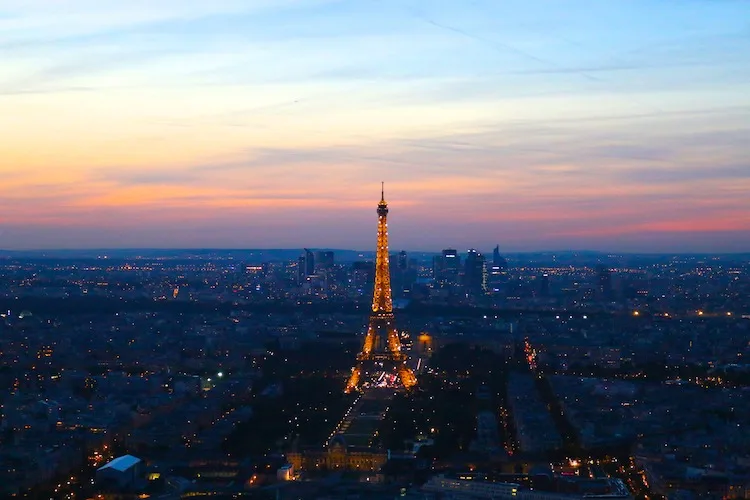 The Eiffel Tower is the most-visited paid monument in the world and the city's most prominent symbol. Offering incredible views from the ground and from the sky, this is one attraction you can't miss. Although, controversially, I don't recommend getting too close or attempting to go up the Eiffel Tower!
The crowds are the Eiffel Tower are crazy and the area is known for pickpockets and thieves. What's more, the iconic tower is best observed from a distance and it's much more beautiful when you can see the whole tower with the backdrop of the city behind it.
I recommend viewing the Eiffel Tower from Montparnasse Tower which was once the tallest skyscraper in Paris. It has an observation deck on the 56th floor and you can see the whole city from the terrace. I love going up here just before sunset and you can stand there and sip champagne as you watch the city come to life with twinkling lights.
Alternatively, view the Eiffel Tower from Champ de Mars which is the perfect place for a picnic where you can peer over you shoulder every now and then at a world icon!
Read more: The best sunset views in Paris
#4. Arc de Triomphe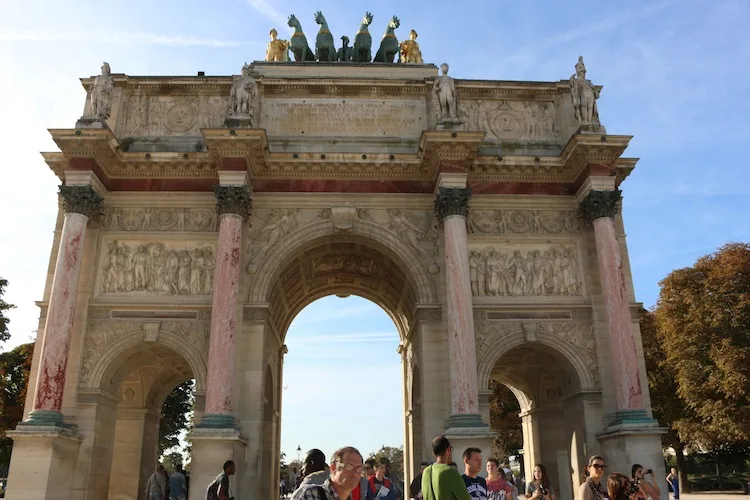 A monument to honour those who for fought and died in the French Revolution and Napoleonic Wars, The Arc de Triomphe is another of Paris' most famous icons. Walking up the Champs-Elysees and witnessing the Arc from afar is an incredible experience. Frequently used as a setting for great celebrations and demonstrations, The Arc De Triomphe is often seen as the pivotal location in the city of Paris.
#5. Sacre Coeur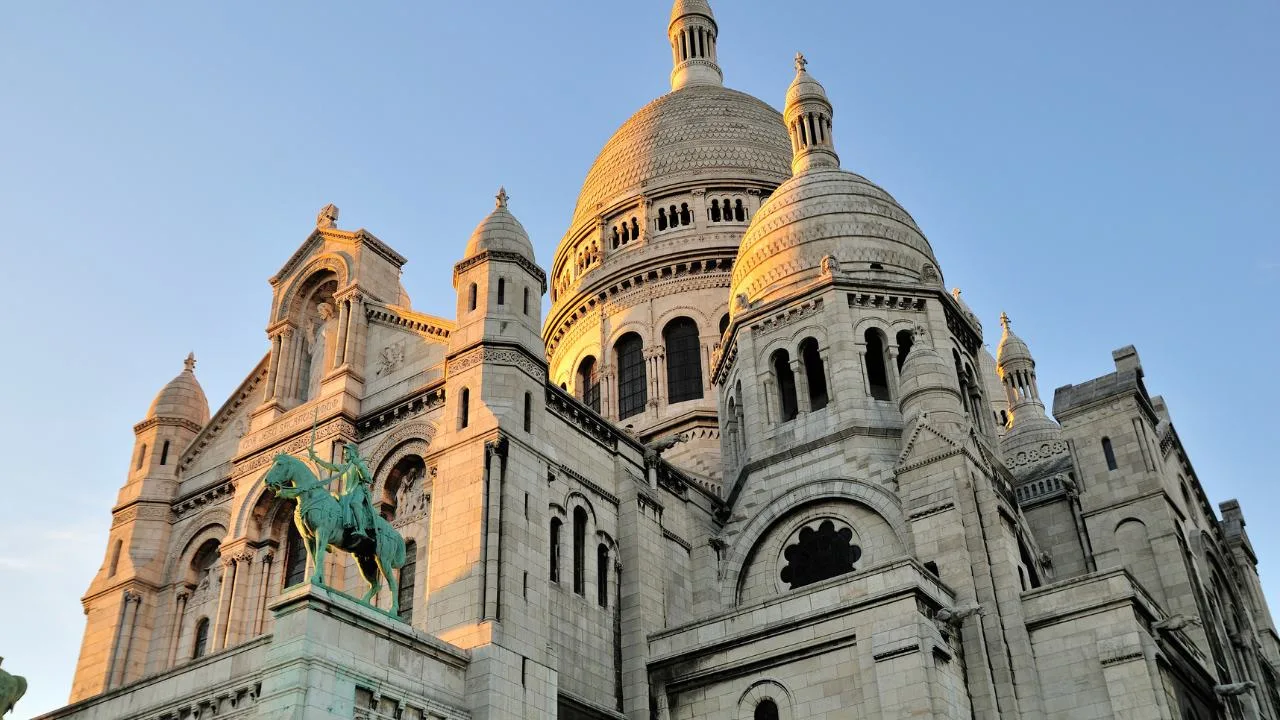 Sacre Coeur is a church perched upon the highest point in the city of Paris. From the front of the church spectacular views of the city are on offer. Sacre Coeur is dedicated to the Sacred Heart of Jesus, and is an important religious, cultural and political city landmark.
Travel Hack Tip: As you'd expect, Sacre Coeur gets very busy so I recommend getting up early and visiting as early as you possibly can. The dream would be to visit at sunrise, but that's going to take a lot of dedication to seeing the best of Paris in 2 days! But you can sleep when you get home and you'll definitely thank yourself later – especially if you pack some baked goodies to enjoy when you get to the top!
#6. Pere Lachaise Cemetery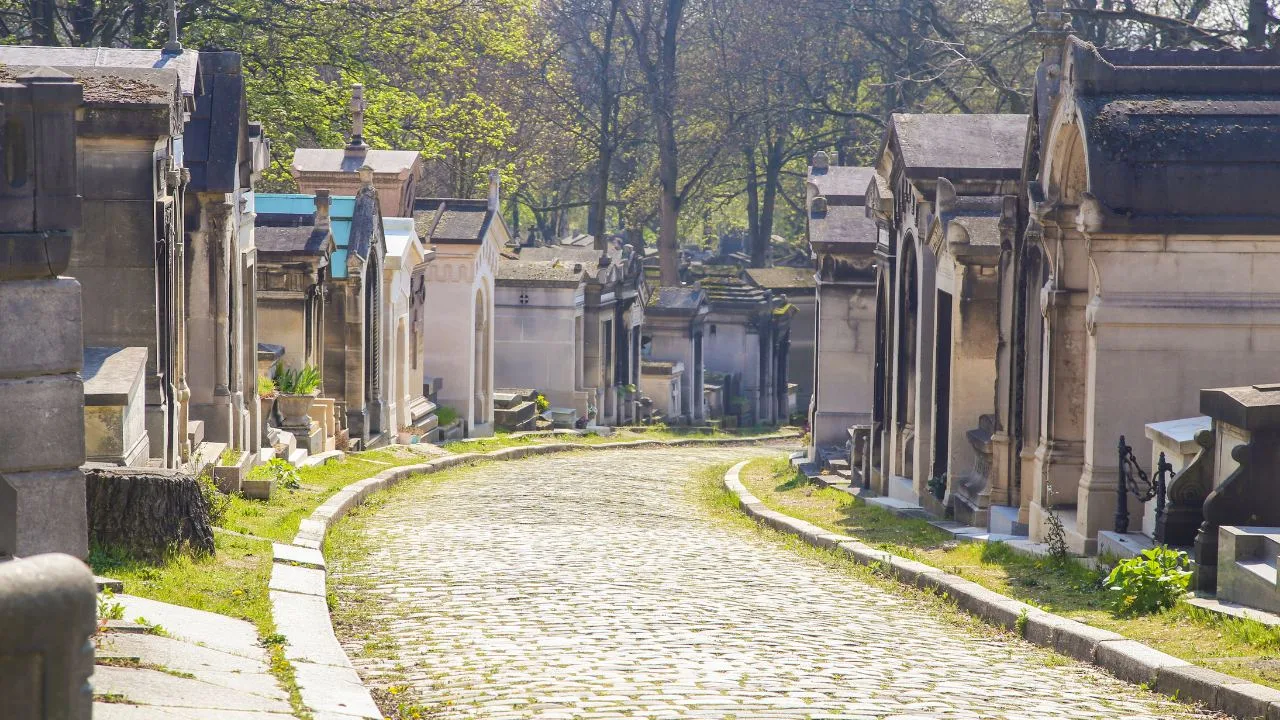 Pere Lachaise is the most visited cemetery in the world and is the final resting place for over 1 million people; amongst them lay Oscar Wilde, Jim Morrison and Frederic Chopin. The grounds are packed with ornate grave stones, extravagant crypts and beautiful tree-lined lanes, which omit a strangely warm and peaceful atmosphere.
Travel Hack Tip: You might be surprised by how much interesting history can be found in this graveyard so if you've got time I highly recommend taking a walking tour to find more about the famous final resting place for so many incredible people.
#7. River Seine boat trip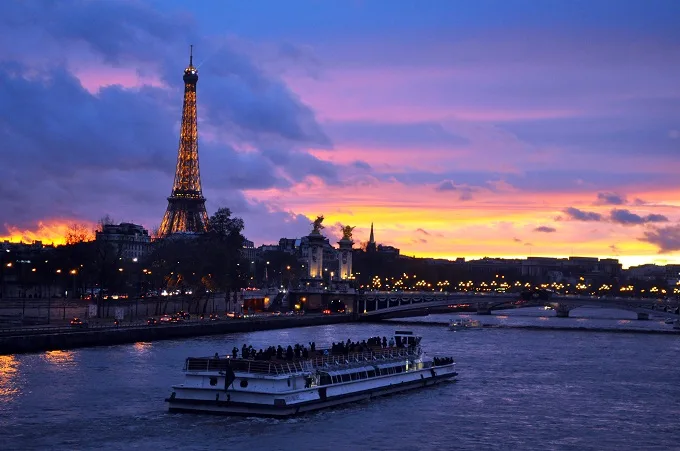 One of the best ways to view some of Paris' most famous sights is from the water. Floating down another of the city's gems, the River Seine provides an alternate viewpoint for visitors hoping to catch more than just a glimpse of sought-after landmarks. Most boat tours take an hour and allow you some time to put your feet up and relax after a busy morning exploring. It's a really nice way to keep seeing the city without tiring yourself out!
Travel Hack Tip: If you're short on time, why not combine you River Seine boat trip with your dinner plans and have a fancy dinner during your cruise!? It's an extra treat and a meal you won't forget! Click here for a River Seine dinner cruise.
#8. Palace of Versailles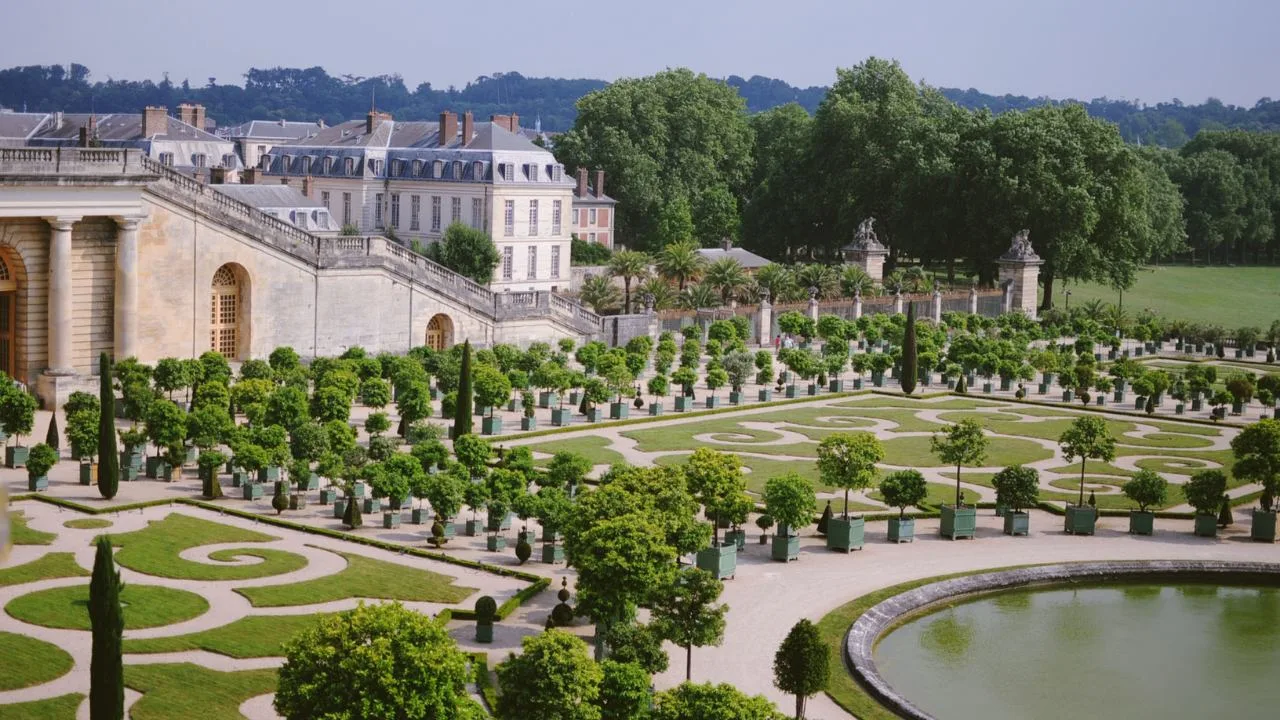 Although this sight is technically outside of Paris, it is still reachable by the city's public transport network. The Palace of Versailles is the home of the French Royals. It is an extravagant, luxurious building that possesses just as much beauty and glamour as it does significance as a symbol of France's absolute monarchy.
Travel Hack Tip: If you're short on time and don't fancy wasting time negotiating Paris' public transport then book skip the line tickets with a transfer from Paris included.
#9. Palais Garnier
As the famous setting of Gaston Leroux's novel The Phantom of the Opera, Palais Garnier is considered one of the most famous opera houses in the world. It is a 19th century masterpiece of theatre architecture, one which took almost 15 years to construct. The house's grand staircase and grand foyer have to be seen to be believed.
#10. Visit Paris' parks and gardens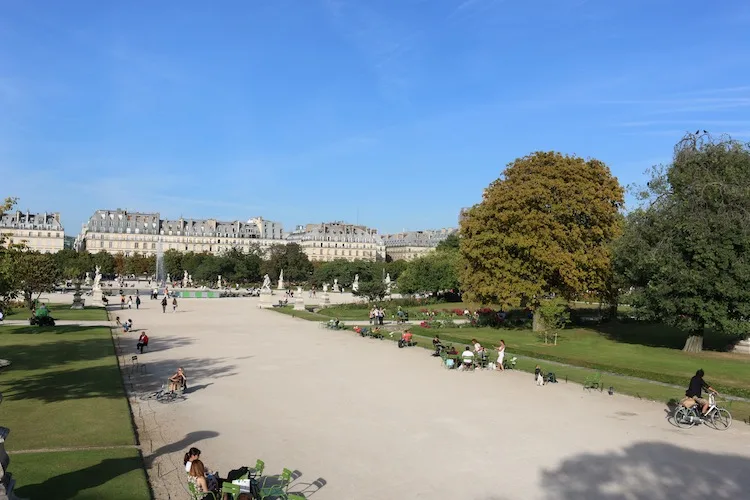 Finally, I bring you Paris' parks and gardens, the perfect place to relax after a long day strolling around Paris. Jardin du Luxembourg is the city's second largest park and is home to the French Senate which is housed in Luxembourg Palace. The garden is full of green, grassy spaces – a great setting to pull up a deckchair, grab an ice cream and relive your Paris experience in the form of a relaxing and slightly less hectic daydream.
Another notable park is Jardin des Tuileries which you'll find near the Louvre and the Arc de Triomphe.
There you have it, 10 of my favourite things to see if you're short on time when you visit Paris. I highly recommend plotting everything you'd like to see into a Google Map to help you navigate the city and cluster all of the attractions you'd like to see together.
Here's an example itinerary to show how I'd see all of these things in Paris in 2 days, supposing you arrive on a Friday afternoon and leave on a Sunday afternoon.
Friday evening – The Lourve
Saturday morning – Sacre Coeur for sunrise and have breakfast at the top
Palais Garnier
Arc de Triomphe – quick selfie!
Walk down to the River Seine and admire the Eiffel Tower from across the river
Jardin des Tuileries for coffee and ice creams
Notre Dame – quick stop
Saturday evening – Montparnasse Tower
Sunday morning – Pere Lachaise cemetery
Palace of Versailles
When it's typed out like that, it definitely seems like a squeeze but it's definitely possible! This itinerary for 2 days in Paris may require taking taxis to speed up your transfer times between attractions. I've put Palace of Versailles as the last attraction to see because it's so far out of the city. It's gorgeous and well worth visiting but it can be skipped if you run out of time. There's always next time!
You can read all of my Paris blog posts here
This is my favourite place to stay in Paris at Citadines Suites.
Here's how to have a relaxing weekend in Paris
And finally – read this before you go – Travel Hacks for your first time in Paris