Since uploading the post on Wednesday about the 'What vacationer are you?' I've been thinking a lot about my travel style.
It took me a long time to figure out what my travel style is because I so often followed guides and 'top 10 lists' and recommendations from other people. When I was taking blog trips I was usually following itineraries set my tourism boards. I went to the museums and the historical monuments and the art galleries that are said to be the top things to do in a destination. I visited 'touristic centers' and 'cultural villages' and Michelin starred restaurants. I had a nice time, a really wonderful, fantastic time. But it just wasn't me.
For a long time I felt like there was something wrong with me. I went into these interesting museums filled with history and culture and interesting artefacts and knowledgeable guides. I'd look around and see that everyone else was fascinated as they listened to their headsets with a look of deep concentration. They'd spend 10 minutes looking at an ancient pot and would read all the information about it.
I was almost jealous of their interest. I wanted to be that interested in the local history.
But I just wasn't.
I felt like I was on a school trip and I longed to be outside in the sunshine. Or even in the rain or the wind or the snow. I wanted to get on a bike and cycle as fast as I could around the monuments. I wanted to hike up mountains and drink beer by the beach and eat where the locals ate, not at a fancy schmancy restaurant.
I felt like I was doing it wrong. This wasn't what the guides were saying I should do. I wasn't visiting the museums and attractions intended for tourists. I was doing what I would have done in London or my home city of Chester and I didn't feel like a 'proper tourist'.
I have a split personality when it comes to travelling as I have two travel styles. There's the laid-back, family friendly travel style I like when I'm with George (my 10-month old son). And then there's the adventurous, non-stop travel style when I'm alone. But there is one thing both of my travel styles have in common and that's the love for being outdoors.
Come rain or shine, I'd much rather be outdoors than in a museum. But I also love being in cities, being close to the beach, being surrounded by history while never being too far from a decent wine bar. There aren't many destinations that tick all of these boxes but when you find them they're an absolute gem. (Valencia was one of these places!)
Don't get me wrong, I've been to some amazing museums and I've loved them so much I didn't want to leave. The Guggenheim in Bilbao and also the Guggenheim in New York are two of my favourites. But one museum or one historical monument and I'm done. I'm just not a history buff or a culture vulture.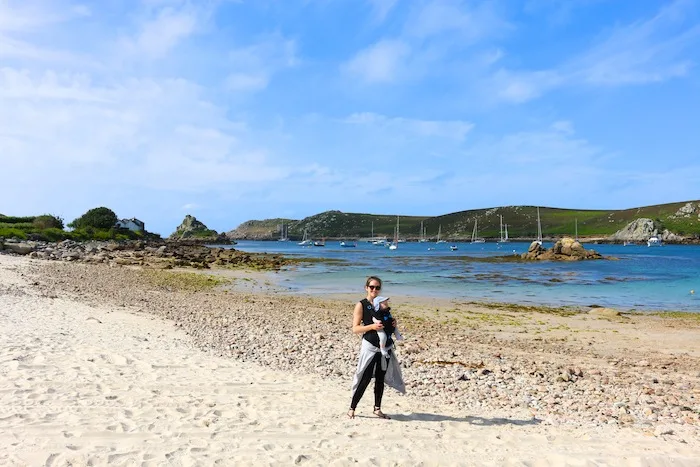 It wasn't until I'd looked into the quiz and the results that I started to think about all the different 'types' of travellers and how there's not one correct way to travel. Admittedly, the study found that the second most popular traveller style is the 'Culture Vulture' but there are lots of other travellers.
I do think there has been a change over recent years in the tourism industry. I've spoken to many guides who have said that tourists are much more interested in local people and love finding out how local people live. We want to visit homes and markets and eat street food and hang out in local bars. We're spending less time soaking up the sun on the beach and more time exploring. This makes me happy – I never was very good at lying still in the sun!
We all like different things and that's a good thing. I'm not going to feel bad the next time I walk past an art gallery and don't take a peak inside. I'm going to keep walking until I reach the beach or the mountains or the forest or the lake.
You can take that quiz by Croatia Tourism I was talking about here. Let me know what kind of traveller you are – whether you're a culture vulture, an adventurer, a party animal. Or maybe you're a bit of everything or you're a bit like me and don't quite fit anywhere?