I've been away from the blogosphere for a few weeks now. Here's why…
Like all things in life, there are highs and lows, and blogging is no exception.
For a few months at a time I'll be living the dream when it comes to my travel blog. I'll be filled with passion and inspiration and the words for every blog post will spill from my finger tips and onto the page with ease. I'll be travelling to new and exciting places and come home bursting with ideas and with hundreds of photos to share. I'll have time to keep up to date with all my favourite travel blogs, update my own social media channels on a daily basis and I generally start to think of myself as a blogging ninja.
And then as soon as I start to get a little bit cocky, this happy little blogging bubble bursts.
All that excitable energy that I previously had for blogging gets sucked out of me like a visit from a dementor and I can barely bring myself to login to my WordPress account, never mind write anything.
You may have noticed that I've barely blogged for the past few weeks and that's because I'd been going through one of these little phases where my bubble had been burst.
There are a million and one reasons why it popped but I can safely say that it was blown back up again during World Travel Market (WTM) a few weeks ago.
World Travel Market
WTM is a huge, week-long conference for people who work in the travel industry. Over recent years it has begun to open up to travel bloggers with a big focus on social media and discovering new ways to share travel experiences. Unsurprisingly, this was an amazing week for me!
Not only did I go to lots of interesting talks but I also got the chance to hang out with some of the world's best travel bloggers and meet up with some old friends I haven't seen for far too long. Spending a whole week talking about travel, social media and blogging turned out to be just what I needed and I can safely say that my blogging mojo is back.
HostelBookers Awards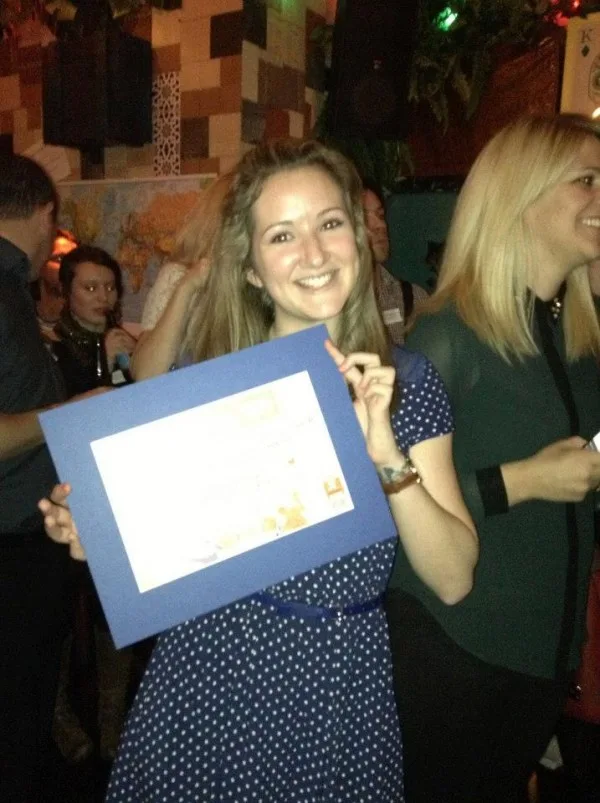 Another thing that helped to pump up my bubble was winning an award at the HostelBookers party! Yes, that's me looking ridiculously excited (and drunk) holding my first blogging award.
It was a huge boost for me because I was up against the likes of Neil from backpacksandbunkbeds.com, Oneika from oneika-the-traveller.com, Justin from 48houradventure.com and Jayne from 40before30.com. It was a lovely surprise to win and I can't wait to go on the photography course that was part of the prize.
I'd like to say a massive thanks to everyone that voted for me, I really appreciate it!
Morocco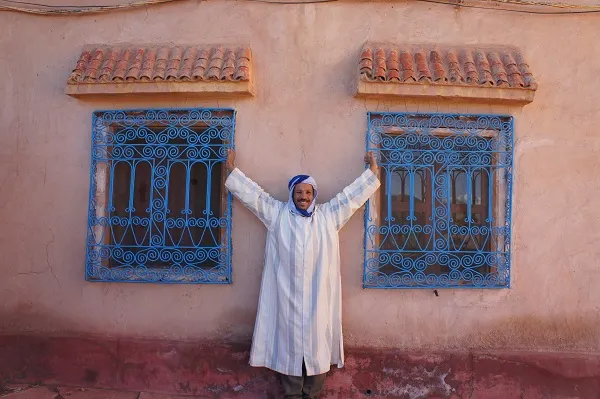 Immediately after WTM I headed out to Morocco. It was a work trip and it turned out to be one of the best weeks I've had in ages. It was a week filled with meeting new friends and laughing until I had tears streaming down my cheeks, trying new food, experiencing a whole new culture and generally being blown away by the beauty of Morocco. Of course I'll be sharing more from my trip very soon.
The Travel Hack gets Hacked
Unfortunately while I was in Morocco my blog was hacked. I'm completely useless when it comes to technology (I still can't believe I managed to set up a blog!) but thankfully Chris from RTW Labs was on hand to help and had it back up and running in no time.
Note for any bloggers out there: This horrible little experience reminded me how important it is to back up your blog and constantly keep your plugins updated. Check out Chris' post on Basic WordPress Security Tips.
Future plans
So now that my blog is back up and running what can you expect for the future?
Next month I'm going to Canada. It's another work trip but there'll also be some playtime in there to explore Vancouver and go skiing. After snowboarding in Andorra earlier this year I swore I'd never hit the slopes again but hopefully I'll be less of a liability of skis.
In the new year I'm planning on going to India – finally! This is something I've been talking about for so long now that I'm even starting to bore myself, but I'm finally doing it. I'm planning a few weeks in Rajasthan so if anyone has any tips, please let me know!