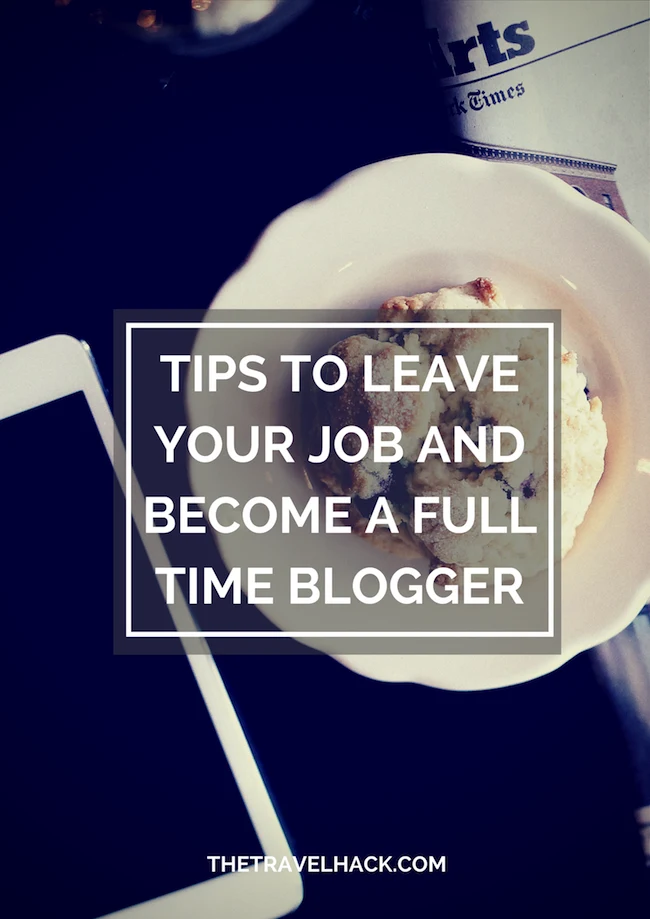 In this series of blogging posts I'm attempting to answer some of the questions I'm asked as a full-time blogger and freelancer.
I'm often approached by people who have begun to earn a small side income through blogging and freelance work and want to know how to make the leap and do this full time.
I've been freelancing for just under a year so I'm still new to this myself and hardly an expert. But I often find that it's best to write tips when everything is new and shiny. There have been highs and there have been lows and they're all still fresh in my memory.
Here are some tips for anyone looking to make the transition to freelancing…
In this article I'm going to assume that you already know how you will be earning a living as a freelancer. Many people ask me how they can 'quit their jobs and be freelance' without actually knowing where their income will come from. I'm afraid no one can decide how you could earn a living but you.
How will you earn a living?
If you're still unsure, think about the skills and experience you have and the type of work people are prepared to pay for. Think about jobs that don't necessarily need to be done in an office environment but, most importantly, think about what you love.
When you're working for yourself you need be 100% motivated to get up each morning and work. You might end up working 12-hour days and there'll be no one nagging you or making sure you're at your desk by 9am.
Finding what you actually want to do may be the hardest part but once you've found it, the lifestyle that comes with being freelance is well worth all those extra hours spent working.
Remember that you can do more than one thing as a freelancer. In fact, some people think it's best to diversify. I wouldn't do so many things that people are unsure what your skills are but life is much more interesting when you have a few different types of jobs.
Adapt to a new financial norm
As a freelancer, your finances are going to shift—and that shift can catch you off guard if you're not prepared. A typical 9-to-5 employee employed in what would be considered a standard place of work can typically count on a predetermined amount of income at set intervals. This makes it easy to pay bills and save for the future.
Another thing that employees have going for them is taxes. I know, I know, that doesn't sound right, but hear me out. As an employee, you still have to pay taxes but your employer is responsible for allocating money from your gross salary specifically for state and federal taxes. In essence, your tax-related finances are on auto-pilot and the only thing you really need to do as an employee is plug in your W-2 information at tax time.
For freelancers, the concept of finances is drastically different. First and foremost, you do not receive a regular, predetermined paycheck at set intervals. Instead, freelancers are usually considered self-employed and are paid for contracts, tasks, and general side gigs. The amount of money can vary gig-to-gig, as well as the time it takes to complete the project. This means that a freelancer must adapt to income that is sporadic which can make it hard to plan your finances month-to-month.
Tax time can also be hectic for freelancers. Due to the fact that freelancers are self-employed, that means there is no overseeing employer present to set aside a portion of your paycheck for taxes. Instead, that burden falls to you. Luckily, it's pretty easy to estimate taxable income by using a simple tax bracket calculator. Along with basic income tax, freelancers are also subject to a self-employment tax (15.3%).
In a nutshell, freelancers are going to have to contend with an entirely different financial landscape. Some freelancers will have more trouble than others. Thankfully, there are plenty of accountants that can handle this new madness norm!
Save enough money to live on for 3-months
Don't even think about quitting your job until you have saved enough to pay your expenses for at least 3 months. Some people may recommend 6 months but if you have too much money saved (if there is such a thing) you may be tempted to take a mini holiday before launching into your freelance career and procrastinate for a few months.
You want to have enough saved that you can afford to say no to the jobs that don't feel right (you will be asked to do some crappy jobs for crappy money) but not so much you don't give it your all.
A 3-month supply of cash is enough money to give you a kick up the bum and find work, but just enough to be picky about the work you accept.
Have clients ready and waiting
Don't quit your job until you have some clients. Finding clients while you're still in full time employment can be a catch 22 situation. You can't find clients while you're in work because you can't leave to go to meetings or spend time pitching ideas. But you don't want to leave work until you find clients.
Basically, for the few months leading up to you quitting your job you may need to work 24/7. Yes, really.
I was getting up at 6am to do a few hours freelance work before my 9-6 job (there's no such thing as a 9-5 job in London). I'd then go to a networking event straight from work then go home and do a few more hours work.
I didn't find it exhausting because I loved the work I was doing and was so excited about the prospect of freelancing. I think this is when you know freelancing is for you – when you'd happily work for 15 hours a day simply because you love it. Having supportive friends and family really help too.
(Big shout out to my guy here for not once complaining about my constant workload and being super supportive every step of the way.)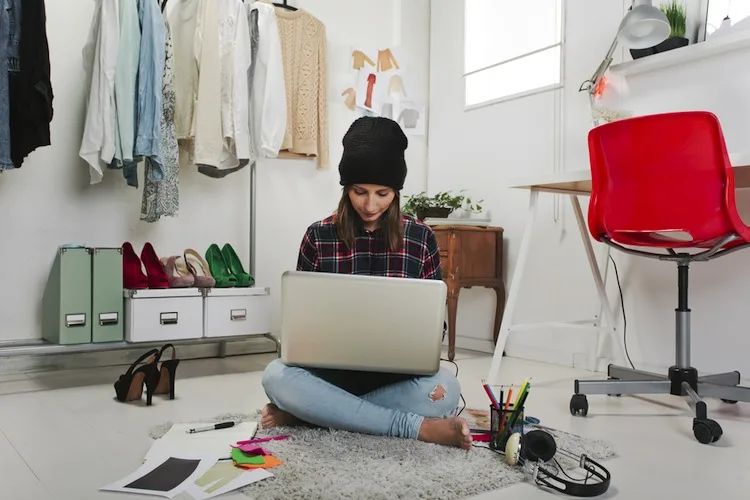 Know when to take the leap
Of course, you can't carry on working 15 hour days forever so it's important that you know when to take the leap into being a full time freelancer. Only you can decide when the time is right.
Remember that if it doesn't work out, you'll always be glad you tried.
Don't burn any bridges
When the time comes to quit your job you'll probably be overwhelmingly relieved and excited but make sure you leave on good terms. I was lucky that I loved my job at Flight Center but if you don't enjoy your job it can be tempting to instantly reveal how much you hated it.
You never know, your former employers could turn into future clients or, at the very least, end up giving you a glowing reference that leads to a huge opportunity.
Have an office space
As much as I love the idea of working in bed and only emerging from the duvet to refill my teapot, in reality this doesn't work.
For me, it's really important to have an office space. I need somewhere to keep all my files and notes tidy and a room I can close the door to at the end of the day. I also like having a nice big screen and a spacious desk to work at. You'd be surprised how quickly your back and neck starts to ache when you're hunched over a laptop on the sofa!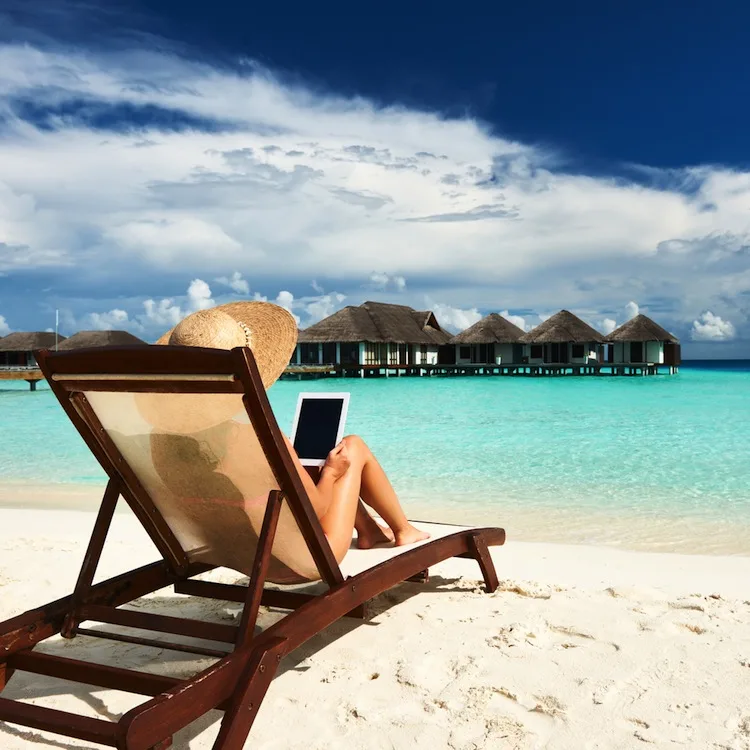 OK, sometimes I'd trade in my office to work here
Keep learning
When you work in an office you're surrounded by colleagues and you're constantly learning from one another. You might not even realise it but during those brainstorming sessions, pub lunches and meetings you're sharing knowledge and ideas.
This can be more difficult when you're working alone so make sure you stay ahead of the game and keep learning. Sign up to online courses, read blogs and websites written by industry experts, read a many books as you can, subscribe to every magazine in your field and make sure you network like crazy.
I'm not sure about other industries but the blogging and social media industry moves so quickly that you can't afford to take your eyes of the game for a second. You look away and a new network has popped up or a new trend has emerged.
Find new colleagues and use co-working spaces
There's only one thing I don't like about freelancing and that's the lack of colleagues. When I'm not travelling I'm usually at home with my pooch. He's an entertaining little chap but is useless in a tea round and is pretty quiet during brainstorming sessions.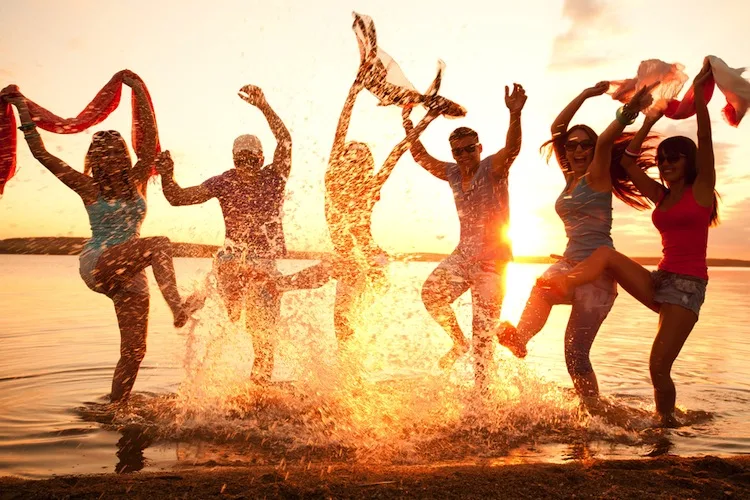 I'm imaging I'll have this much fun with my new co-workers…
If I'm working from home all week it can start to get pretty lonely so I've started looking into co-working spaces where I can have an office environment and connect with other freelancers.
I speak to my fellow bloggers on a daily basis but it isn't the same as face-to-face chats.
Get off social media
Now this is a tough one for me because a lot of the freelance work I do is social media consultancy. But yes, really, GET OFF FACEBOOK!
Social media is one of the most effective marketing tools available to us today. But it's also one of the most effective procrastination tools too.
(If you're a brand and you want to know how to use social media most effectively without getting sucked into a time warp and loosing half your day on Twitter, hit me up because I specialise in showing people how to effectively use social media in 15 minutes a day).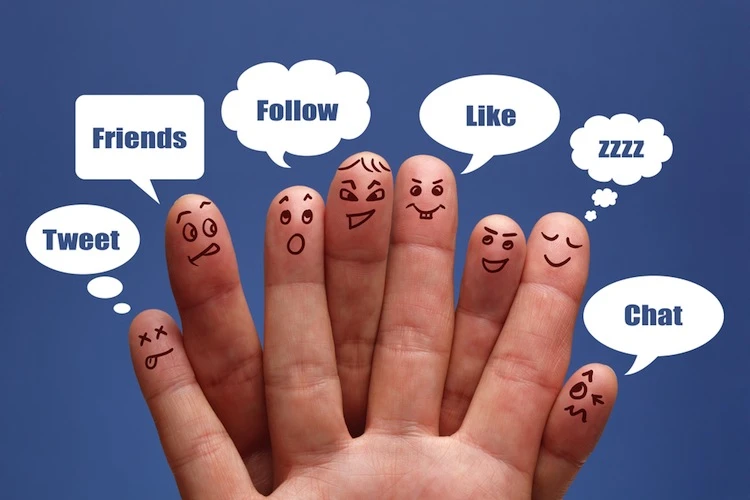 Sell your services
See what I did there with that cheeky sentence above? That's selling my services and you know what, it works. Each time I blog about being a freelancer I find a new client who is looking for a blogger, copywriter or social media strategist. You need to take every available opportunity to market yourself.
You can't sit at home refreshing your emails and expect your clients to find you. Get yourself out there and find them.
Treat every client like they're paying you millions
I seriously wish that every client paid me millions but my point here is that you should treat every client, even the little ones who require tiny jobs, like they are your most important client ever.
A lot of my work comes through word of mouth recommendations from other clients who are happy with my work. People trust recommendations above anything else. I may be working with one company on a tiny project but they might recommend me to someone else who is working on huge projects.
The internet is full of phony freelancers who are nothing more than lazy people who quit their job because they hated their boss. Don't be one of those people. Prove you have some 5* skills and your recommendations will soon spread.
If you've got any questions about freelancing or you're a freelancer or full time blogger and you've got something add, pop your comments below!