I'm pretty sure you've already guessed that I loved Ljubljana. This list could go on into the 100's but here are 10 reasons why I loved Ljubjlana and why I think you'll love it too!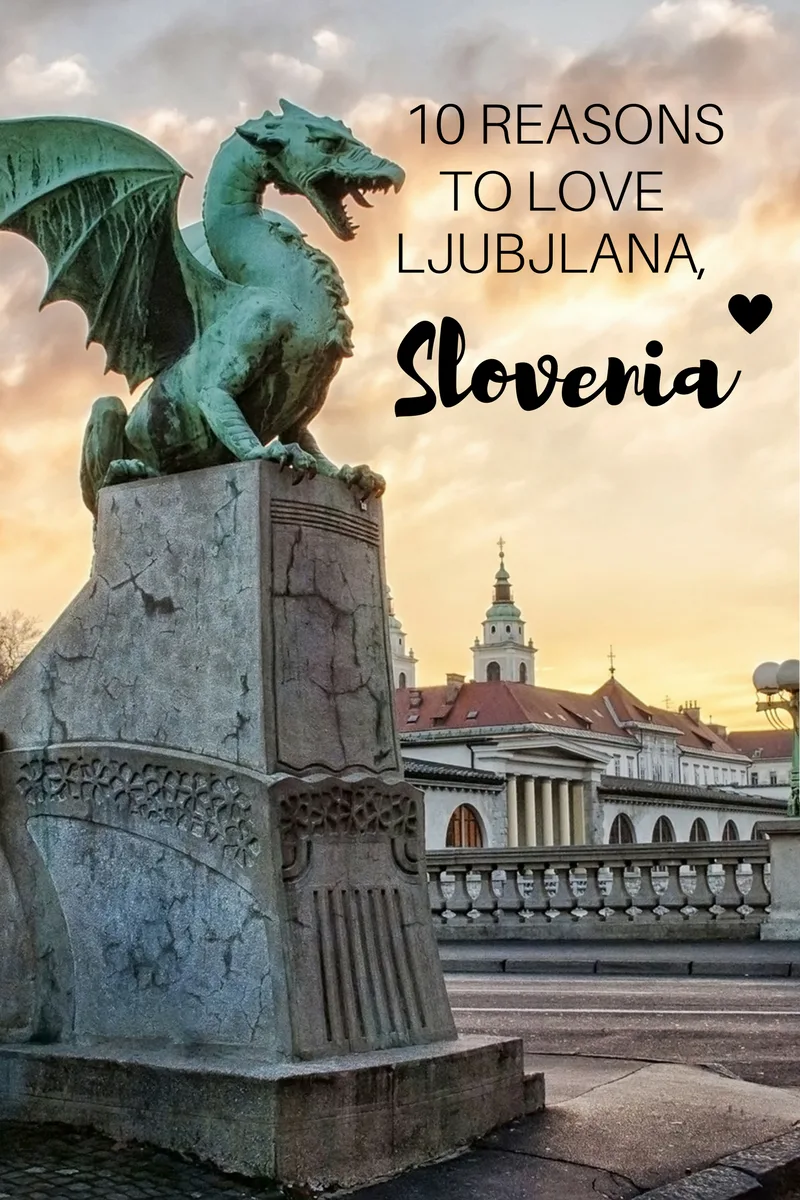 #1. The castle
Each time you look up in Ljubljana you're greeted by the castle, a medieval fortress with a modern twist. You can walk up to the castle or take the funicular railway and once you're at the top you'll have a magnificent view over the city.
If you're wondering where the modern twist comes in, it's with the two stylish restaurants and coffee bar you'll find within the castle. I love it when we're able to use ancient buildings in everyday life and we can enjoy them away from the confines of a museum tour.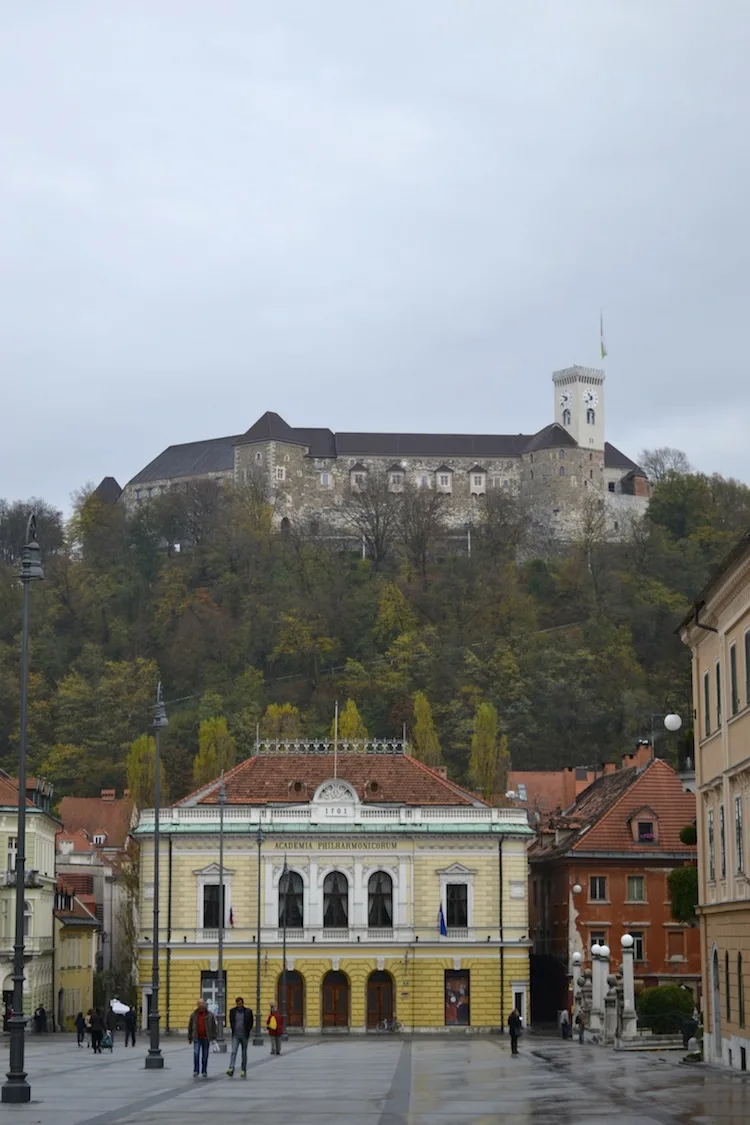 Photo taken when I visited Ljubljana last November.
#2. The food
From what I found, there doesn't seem to be one type of food that is typically Slovenian, it's more like Slovenia has taken the best food from the surrounding countries and made it their own. We're talking stone baked pizzas and delicious pasta from Italy, meats from Austria and fish from Croatia among many other tasty treats.
Ljubljana is alive with tasty dishes every Friday at Open Kitchen Food Market. Slovenian chefs create delicious street food for the crowds and there's a great atmosphere as everyone shares in their love for good food.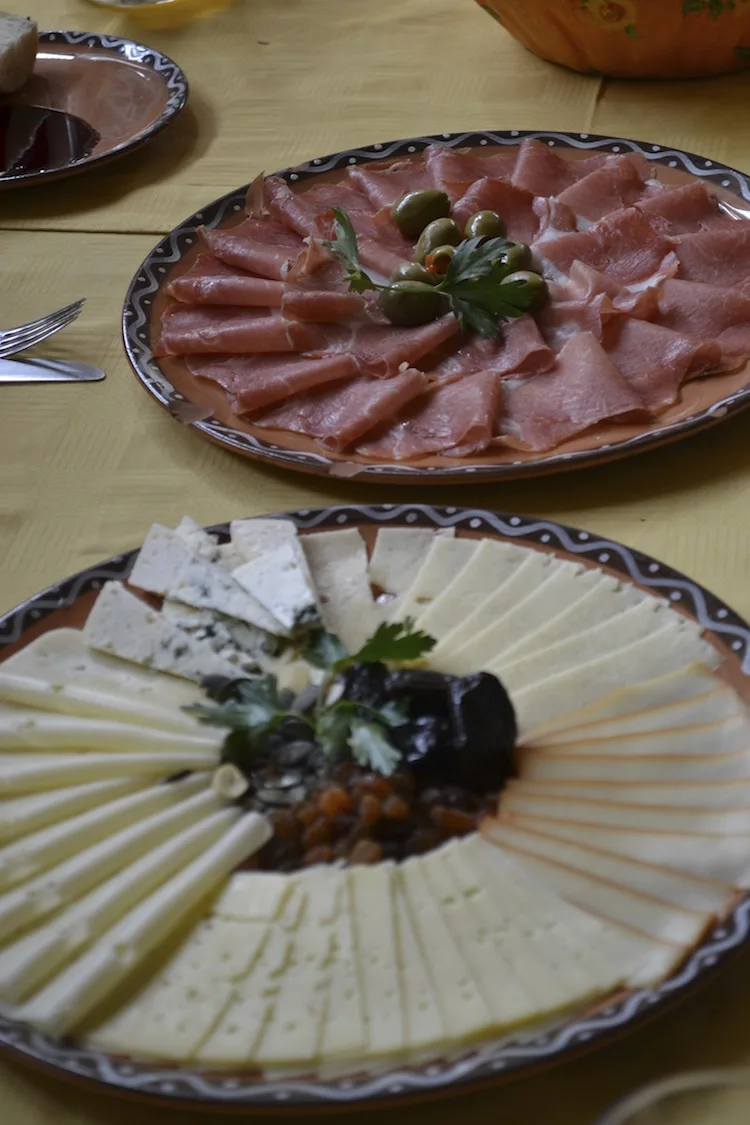 #3. The wine
You may be surprised to find that Slovenia has some really delicious, locally produced wine. They also have orange wine which isn't quite so delicious but worth a try. You can read more about it here from my foodie tour: Cool tours to take in Ljubljana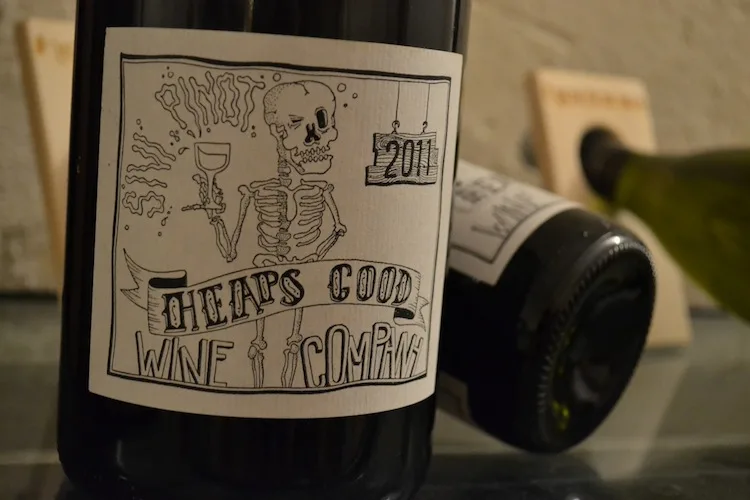 #4. The people
Slovenians are kind, funny, welcoming and incredibly proud of their beautiful country. Get them chatting about Slovenia and the conversation will flow all night. Almost everyone speaks English too which definitely makes travelling here easier.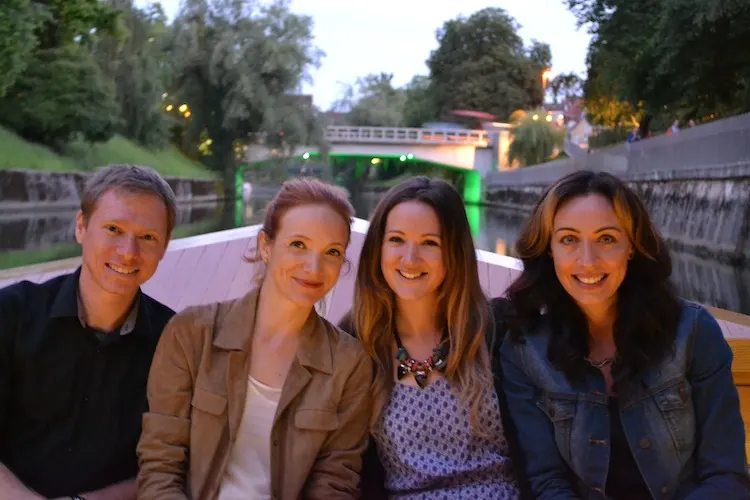 Hanging out with Adam from Travels of Adam, Jai from Savoir There and Mojca Mavec, a Slovenian TV presenter with a travel show so she's a very interesting lady.
#5. The bridges
It's not surprising that a city located along the Ljubljanica River has a few pretty bridges but Ljubljana's bridges are really beautiful.
There's the iconic Triple Bridge designed by Plecnik, Cobbler's Bridge and Dragon Bridge where the famous dragons sit and overlook the city.
Then there's the Butcher's Bridge which is now filled with lovelocks. What's not to love about a bridge filled with lovelocks?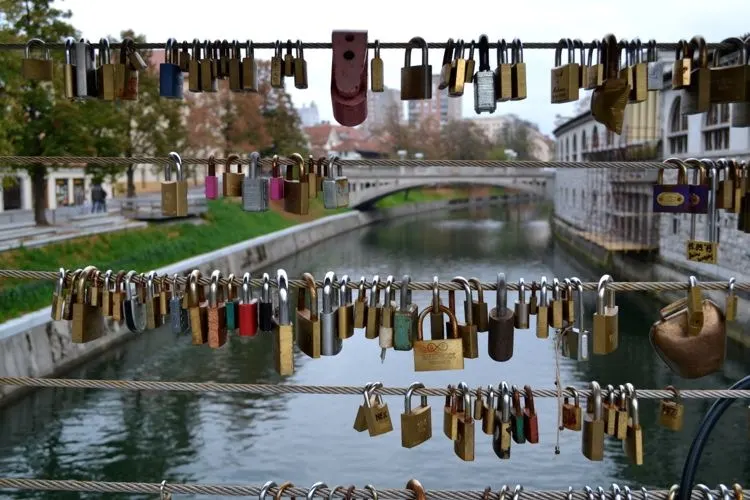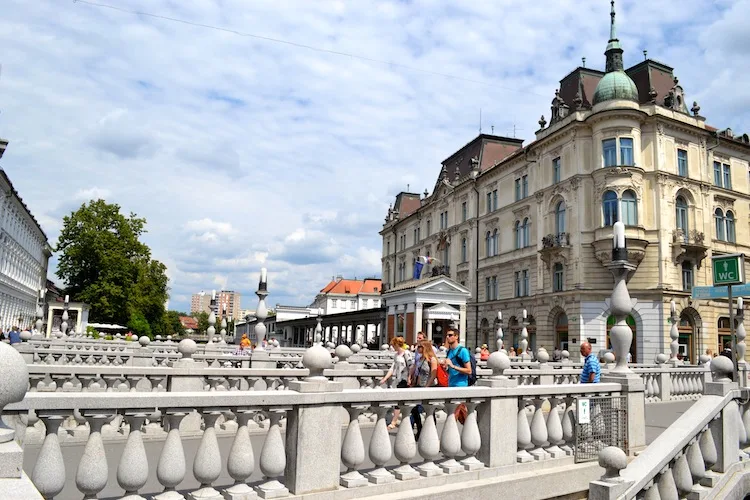 #6. The alfresco, riverside dining
Café culture is thriving in Ljubljana and there are endless places to eat, drink and be merry next to the river. Listen to the buskers and enjoy the happy chatter of locals and visitors as they soak up the sun.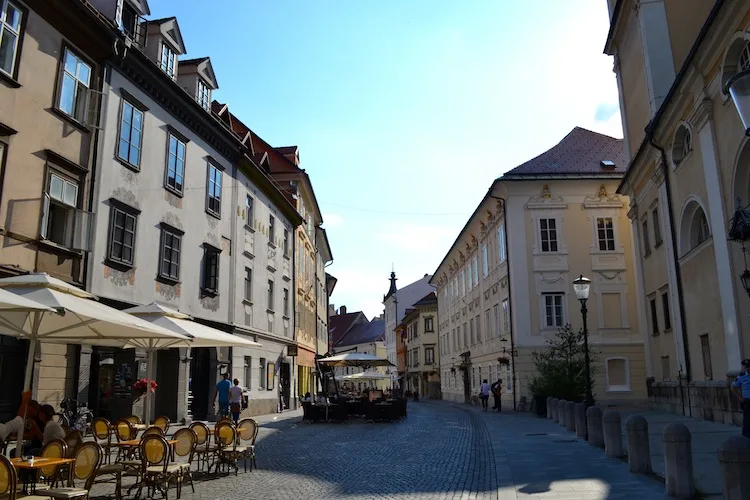 #7. The street art
There's also a thriving street art scene in the Metelkova Mesto District as well as quirky pieces of art around the city. Keep your eyes peeled and look up because it's usually in the places you'd least expect it.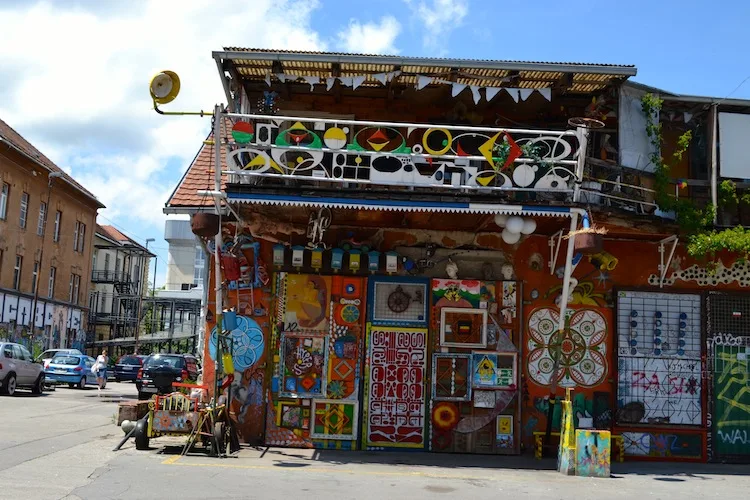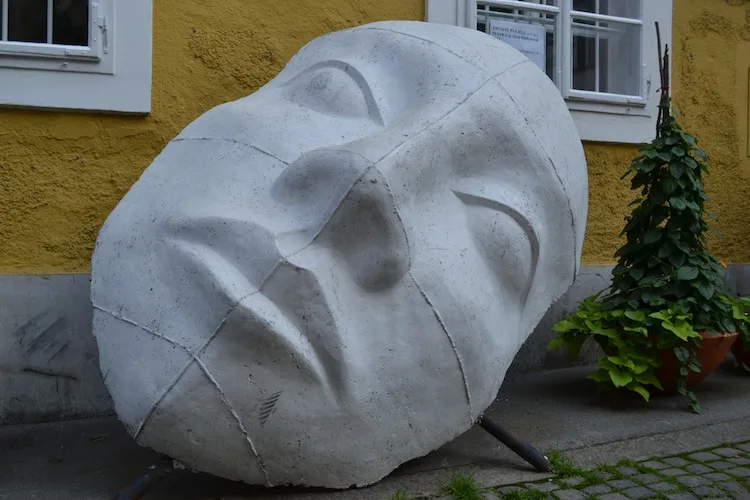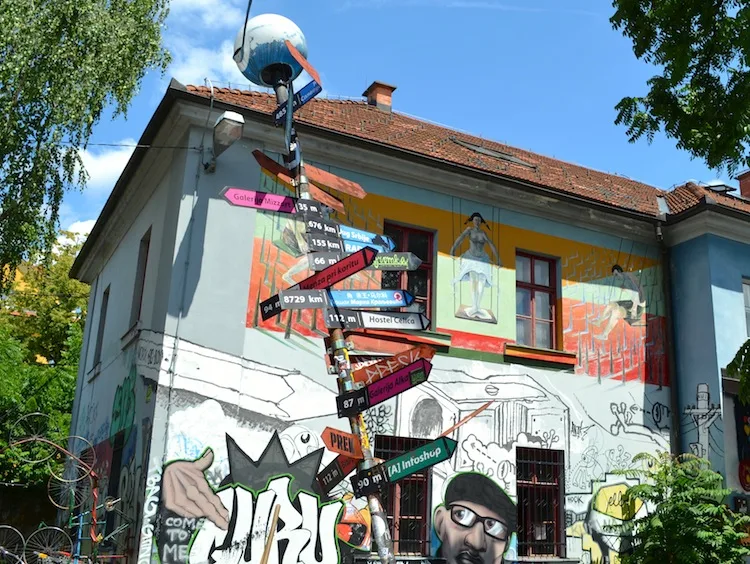 #8. The bicycles
Is there any better way to get around a city than by bicycle, particularly a city that is pedestrianised in the center and mostly flat?
Bikes are available to hire outside the tourist office.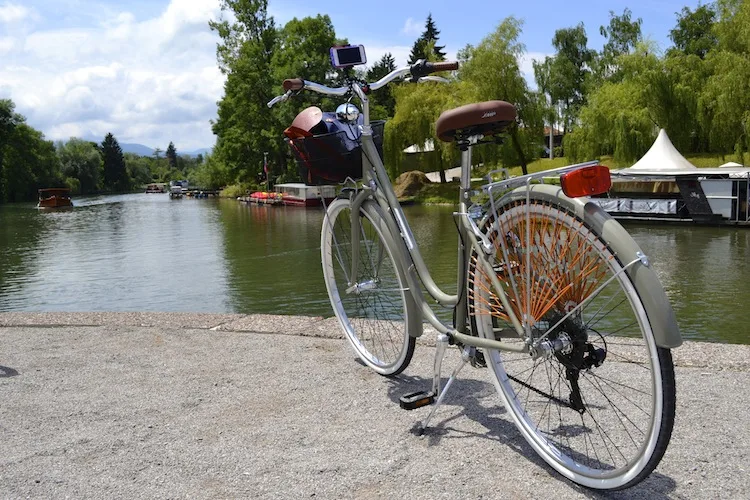 #9. The events calendar
Ljubljana may be a small city but it has an events calendar to rival a much bigger place.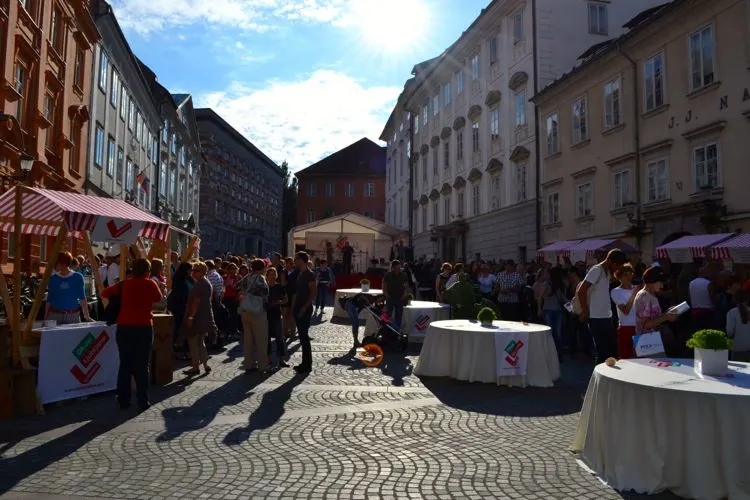 #10. All of this isn't far away…
Castles, lakes, countryside and the sea.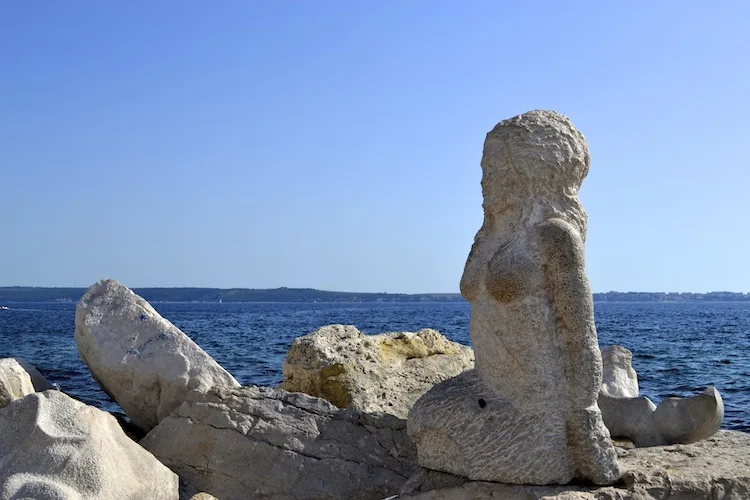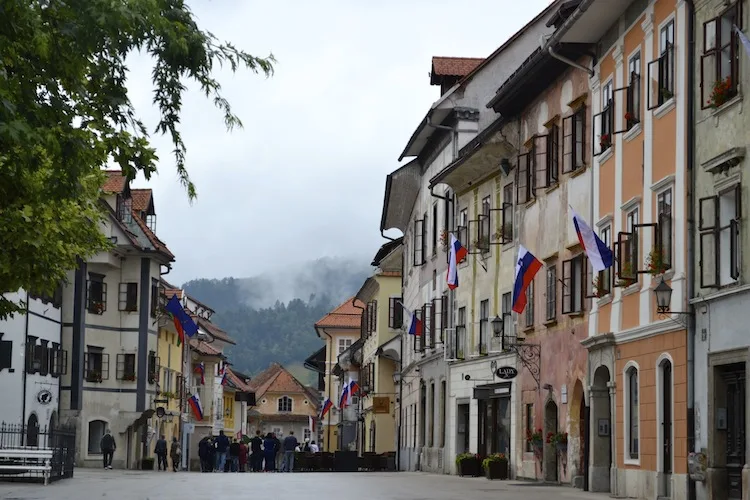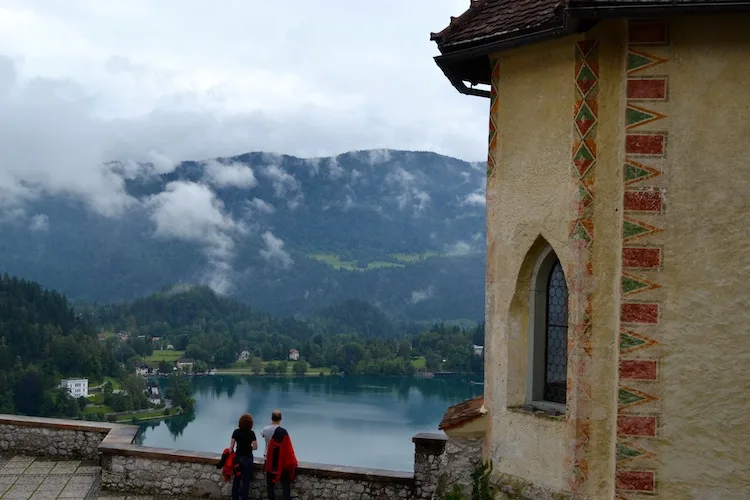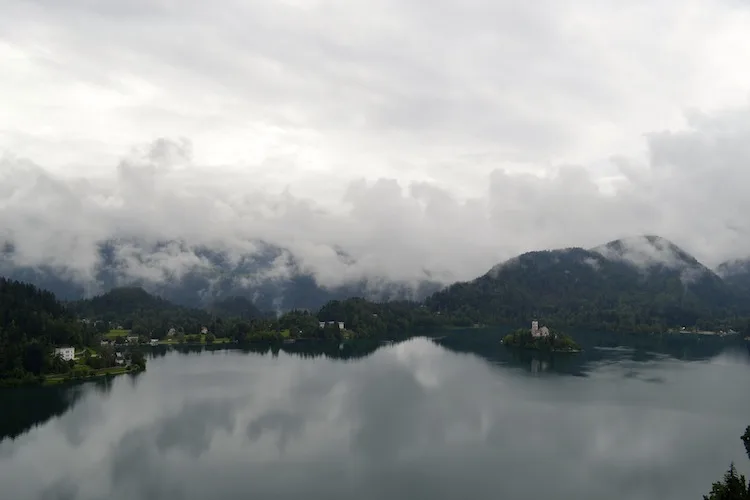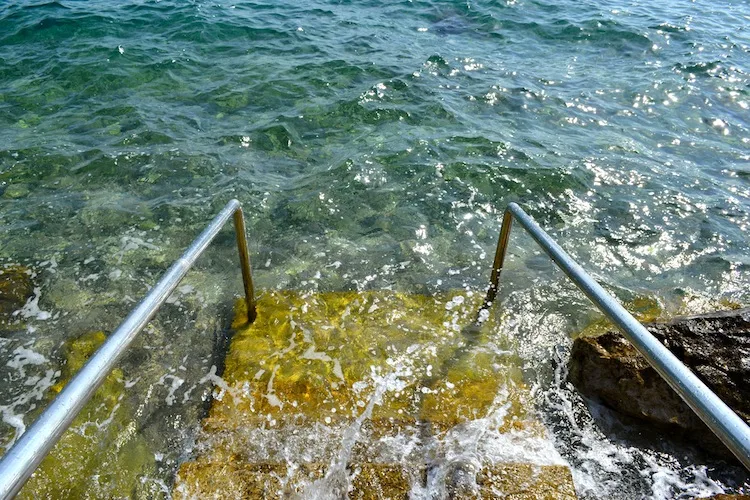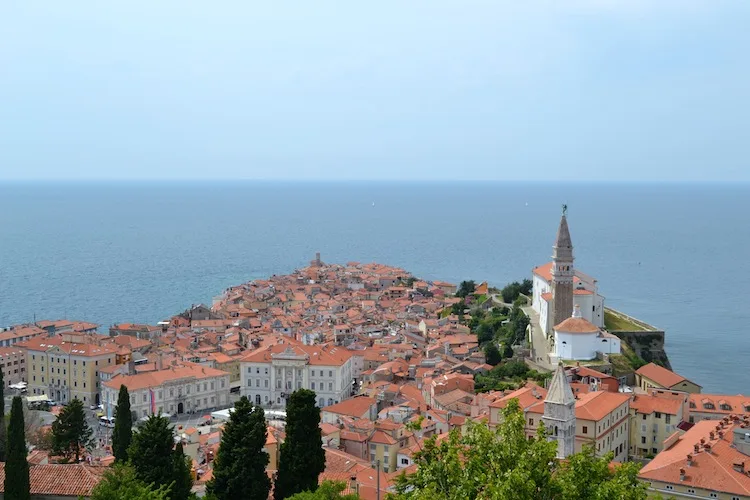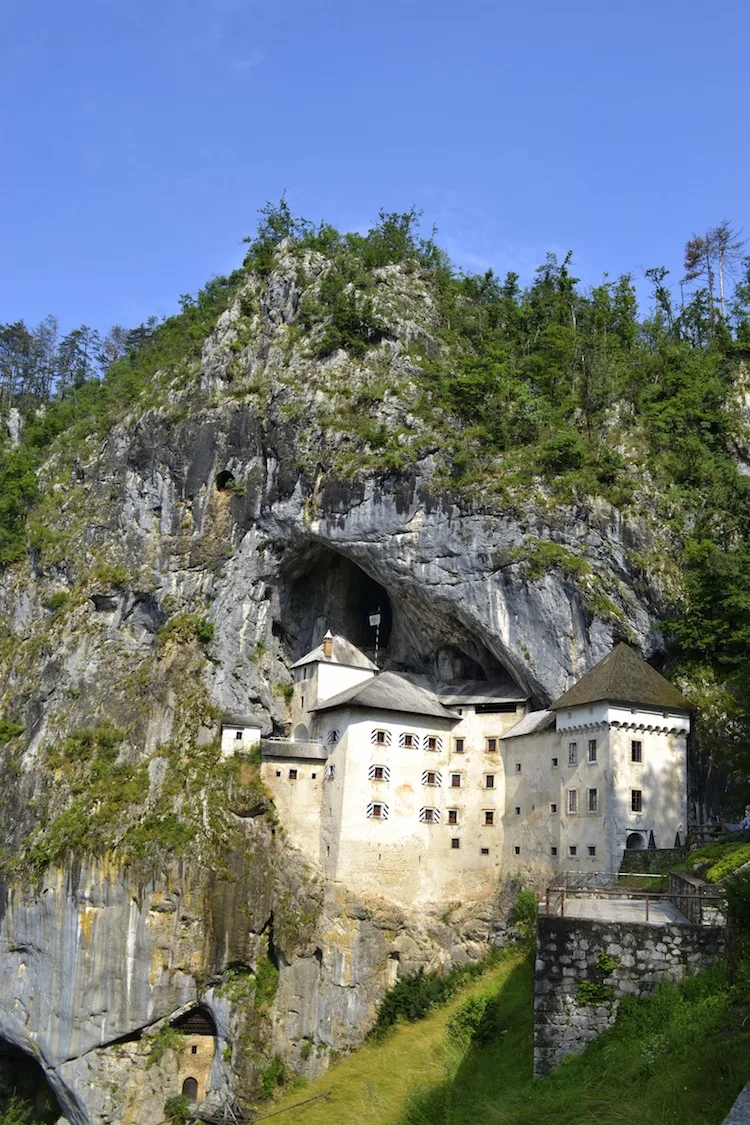 I travelled to Ljubljana with Visit Ljubljana and a travel blogger collective, The Travel Mob.
Read more about my trip to Ljubljana here:
Visiting the Karst and Coast, Slovenia
10 things you didn't know about Ljubljana
Staying at Central Apartments, Ljubljana
Which tours to take in Ljubljana to help you explore the city
How to plan a holiday to Ljubljana